Consumer Complaints and Reviews

I was in a car accident on 12/13/16. My car was struck by an individual who is insured by USAA. The driver left the scene of the accident after providing expired insurance information, prior to the arrival of the police. I contacted USAA on 12/13/16 after a representative from my car insurance company provider (GEICO) provided me the contact information of Cory ** (1-800-531- 8722, ext. **). I left a voice message for Mr. ** on 12/13. However, I was never contacted by Mr. **. It wasn't until December 27th that USAA towed my car away. This was arranged by a Field Adjuster of USAA named Tyler **. I informed Mr. ** that my check engine light was on ever since my car was involved in a collision on 12/13/16. Mr. ** then had my vehicle towed away because he felt that my engine could be in jeopardy because my car was hit in the rear bumper and the exhaust pipe was damaged.
Mr ** stated that my car would be diagnosed to determine the reason why the check engine light was on. Waymon ** of Auto Nation in Lithia Springs, GA was informed about the potential engine issues on December 27th. On 1/5/17, I picked up my car from Auto Nation only to find that some of the paint had been chipped off my car and the check engine light still on. I've repeatedly asked Mr. **, Chris ** (USAA Supervisor of Waymon **) and Tyler ** to have my car diagnosed as promised. Mr ** told me that I would have to pay for the diagnosis fee if the check engine light is on due to an issue unrelated to the collision.
My last phone conversation about this issue was on 1/12/16 with Mr. ** who stated that he would contact Mr. ** about his promise to have my car diagnosed at no charge to me. Mr. ** called my cell phone on this same day. However, I was extremely busy at work and for the sake of consistency, I asked that Mr. ** please update me via email. Mr. ** has not contacted me via email. He refuses to communicate with me as asked. In the meantime, it has been one month and three days since my car was rear-ended and pushed into another vehicle and the check engine light is still on. I am afraid that there are greater issues with my car and USAA will not be held accountable.

20 years paying for a policy with USAA and only one at fault claim against the policy (minor fender bender by daughter). I feel it my duty to forewarn you about the following: If you have a older car be prepared to lose full control of ownership of your vehicle should it be in an accident - whether your fault or not. A lady was found at fault and ran into my vehicle. Both of us had USAA policies. USAA was instructed not to do anything without our consent-- USAA claim adjuster decided on his own to send my car to salvage yard and send me $500. I paid $2,700 for the car and did close to $1,500 in repairs to get it reliable. Fair market value for it is from 2,500 to 3,500 dollars even now. Now I no longer have a running vehicle and after one month involving the CEO's mediation team - the total received for this incident has been $700 and some change. Extremely disappointing. Awhile back my son decided to go with Allstate and I suggest you do too.

I am going through my second total loss with USAA and again they don't even come close to what it would take for me to get a similar vehicle. They're trying to give me 14000 before the 20% kicker when it would cost me 24000 to buy a similar Suburban and that is before you take into consideration any custom work it has. A theft is reason for total loss and they won't upgrade condition of my vehicle because I don't have pictures of the interior and motor and so on. Sometimes I don't know what they expect out of their customers who would think for as much money as we give them to insure us and what USAA members have done for their country they would be willing to do a little bit more for us. I hope your experience is better than mine.

One phone call and I had the authority to get repair done. No discussion, no argument. I have been insured with USAA for 57 years and I have never had a problem with any claim. I would not switch insurance companies even if I was offered free coverage for the next 10 years.

Daughter's car was recently hit by USAA customer vehicle. Trying to work with USAA was the most horrible experience I have ever encountered. My daughter tried to handle herself, but the representatives she tried to talk with were very, very rude. They belittled her and would not assist with the rental car or with the car repair shop. Was told repairs would take a week, took 3 weeks to get car back and thought we were going to have to get an attorney or get law enforcement involved.
We are still considering the attorney route due to all the problems we encountered. We found out the collision shop was holding car because USAA would not settle with them. Unacceptable from both parties. The next time I have to be involved with any type of insurance claim with USAA, my first phone call will be an attorney. Never again will I deal with USAA. Shame on them. Going to also file a complaint with the State Board of Auto Insurance - this was a terrible experience.
How do I know I can trust these reviews about USAA?
671,681 reviews on ConsumerAffairs are verified.
We require contact information to ensure our reviewers are real.
We use intelligent software that helps us maintain the integrity of reviews.
Our moderators read all reviews to verify quality and helpfulness.
For more information about reviews on ConsumerAffairs.com please visit our FAQ.

Stressed from the accident, I called insurance from the scene and they delivered! I had a tow truck with a repair shop approved and a rental delivered to the accident place within 5 minutes of each other. My first accident ever and all points waived with no increase. This company is very user-friendly.

I was a USAA member for four years. We loved their car insurance and travel insurance as we never had any issues and great customer service. My husband and I went through a divorce and they just removed me from the policy. I had no idea, as my husband called to take me off completely. It was a pretty mean divorce and he did not tell me. He told me I still had car insurance. I had spoken to USAA a week before to sign up for a temporary policy where I would be covered on a car I was borrowing. They were going to send my insurance cards, which I never received. I had no idea my insurance had been cancelled, USAA did not call me to verify or anything. They thought it was perfectly normal to just completely remove a spouse on insurance policy without asking if I wanted my own policy.
This was an extremely difficult situation as I then had no car insurance for a couple of weeks and had no idea. This to me is the equivalent of taking someone off a bank account without permission. This company is horrible and I will never go back to them ever again. When I questioned one of the customer service ladies all she said was, "What would you have said?" That I need insurance you idiot. She then refused to talk to me about MY policy at all because my husband was the one who made the change. I cannot believe the level of customer service representatives they have working there. They are great if you have no complaints, but once you have an issue they are unwilling to do anything to help or to even think about the situation. A divorce is not a situation where you should just be allowed to completely remove the spouse without both people being notified. I literally received nothing regarding this change.

I have USAA insurance. My truck was parked in my work's parking lot. A lady hit my truck. It was towed to a shop for repairs. Took a full month for all repairs. During this month USAA kept telling me they do not have the police report and I would have to pay my deductible... I kept asking why if I was nowhere near my vehicle why I would have to pay anything. I gave them a bad review online then my deductible was paid. Skip to my new insurance policy that was raised almost $300.00. Thank you USAA... Job well done.

The towing company that USAA uses in Maryland to tow vehicles in need of roadside assistance, Blaze, was approximately two hours late, which totaled three hours stranded in the winter on the side of the road. Choose another company.

I've been with USAA since 1981 - they've been a good, helpful company and easy to deal with except with making payments on their website. Every time I try to make a payment the website has a problem and I end up calling them. Today, I tried to make a credit card update (same account, different exp. date and code) before I made a payment. The website kept telling me it wouldn't accept the information.
I called the company to make the payment and was told the system had accepted the information but I couldn't make the payment until tomorrow because of the update. They refused to let me make my payment by phone. 4 times in the past 2 years it wouldn't accept my password, even after I confirmed it by - yes calling in. Other payments have not been accepted for unknown reasons - I've had to call them in. No point having a website if it doesn't work. I avoid calling because it takes so many steps to reach a live person. It's a minor complaint but it happens every time.

If there was anything less than one star I'd give it. This is my second issue with USAA but my only claims issue. It's been now two days since a fire and I have not heard from ANYONE, just fill out an electronic claim? I realize it's the weekend and holidays but damn, don't fires and accidents happen then too??? I'll be looking for someone that actually responds to issues and is there for me. Unbelievably I've been paying USAA for over 5 years now. MISTAKE!!!

My car was wrecked on 12/23/2016 by some hotshot driver who also took two other cars with him! The bungling incompetent clowns at USAA Insurance agreed to pay for my car repairs and are sending an appraiser to look at my wrecked Subie Outback Wagon. This is not the problem, the problem with these clowns is that they are refusing to cover collision and comprehensive on a rental car from Enterprise that I should have had by now! I am not blaming Enterprise, they too have had unkind words about USAA Insurance, these scum will not let me have the insurance necessary to be on my way! My hand being forced, I can only say that these crooks have no regard for what innocents go through and I am still stuck without a car.
I want to hold these scumbags officially accountable for this fiasco because there never should have been one in the first place! By far and by wide, the ABSOLUTE WORST Insurance company EVER and they need to be held accountable or be put out of business via class action! I will not give these pieces of trash any rating, you at Consumer Affairs should offer the zero stars rating!
Updated on 01/04/2017: I have had nothing but trouble from these clowns since my car was smashed from December 23, 2016! Their claims adjuster, and I am naming names right here, Tina **, is not concerned as to what my now transportation issues are, where getting to and from my job are concerned, because this loser shows no concern! I am driving a car that does not belong to me, and this conflict has caused nothing but problems in my house! This is by far, THE WORST Indemnity company I have had the serious displeasure of dealing with! I am not letting ONE DIME fly out of my pocket and have these scum not pay it back! Other insurance companies that are more responsible would have done the right thing. But these idiots, as I have stated, are by far the worst and I hope this company goes out of business! I cannot afford collision and THAT is the bane of this problem but ** has no regard for this whatsoever!

I had an automobile accident which involved someone hitting me and they were in the wrong and admitted it, which is USAA's policyholder. It took over two weeks to get my car back. It has been such a horrible experience trying to get USAA to pay for the repairs and my claim is still open. All they continuously do is pass you off to different representatives within their department who give you the runaround. Not only that, my daughter was involved in an accident and USAA's policyholder was at fault in that one and we are getting the same thing. They are giving us the runaround in regards to getting her a rental and even getting the claims process started. And then we spoke to a representative named Wayne who turned out to be very sarcastic and nasty. Don't hold out any hope in their management team or their adjusters because they are even worst than the rest (they never return phone calls).
Before this incident my other half suggested that we use this company for our own personal insurance and after this experience I told him I would rather pay a high premium with another company rather than giving my money to a company like this! We will be obtaining a lawyer as well because my claim nor my daughter's has been resolved as of yet and it's been almost over a month. This company has terrible business practices and they need to hire all new staff and adopt a new practice as to how to treat people. Run as fast as you can away from this company if you can!

Discovered leak in hot water pipe under my kitchen floor. Called USAA and they sent someone out within 4 hours. Leak was found, major work on floor... Through concrete slab. All finished within 24 hours. USAA is immediately responsive to their customers. Have had 1 car accident (I was not at fault) and had rental car the next day, and my damaged car was repaired (I paid nothing out of pocket) and back in less than a week. When my husband passed away in 1994 I contacted USAA as we had all our insurance with them. (Husband served 33 years in Navy.) I have never had poor service from USAA and my daughter and husband also have USAA. They married a year before my husband passed. They are the best!

They are quick, fair and honest. I had a claim against a client with USAA and they had me get an estimate. I did and it was accepted no questions asked and check issued on the spot. Later my insurance for law enforcement active and retired, nearly doubled. So I called USAA and verified my service (which made my family automatically eligible). They were very prompt, friendly and saved me money, as well as a better product.

I used to get an annual rebate of over $250 each year when I had 1 minivan and 1 home insured with USAA. I now have 2 houses and 2 cars insured with no claims for over 20 years and my rebate is now around $150. Is the company doing poorly now? Maybe after being insured with USAA over 50 years, it is time to look around. I have referred 2 veterans to USAA and they said the premiums offered were higher than their current insurance.

I had such a terrible experience with USAA, I had to get a lawyer. If I could rate them, I'd give them an F-. I was rear ended by someone (who was texting), which caused a 4 car accident (all caused by this guy). He had limited coverage, and the damage was significant, that he totaled all 4 cars. I couldn't get any information from his agent, couldn't get them to call me back period, and couldn't get them to agree to a rental car for me. I rented my own, and they refused to reimburse me. Once I got a lawyer, they responded immediately to my needs. I sued them, which was worthwhile, but I've never dealt with such a horrible company.

I just found this site, so my 2005 complaint is late. I was traveling on a huge highway in Maryland, heading north to Baltimore, on an alternative highway to I-95. It was weekend and Friday night Labor Day traffic. I noted that the pick-up truck behind me was almost hitting me over and over, having trouble stopping. So I
tried to get out of his lane, but no one would let me into another lane.
Then it happened, he hit me from behind! I stopped and got out, but I was dizzy. I got a notebook and a pen and took notes. As we waited for the policeman to come, I saw that the man had to lean on the truck to stand up straight. Clearly, he was DRUNK. And he told me he was going to a Maryland Terrapins game in a company truck, why not in his own vehicle?
3 IMPORTANT THINGS NEED TO BE NOTED; 1) The man was drunk and the policeman never checked him, as I asked him to. 2) What was the construction company who let him use their vehicle? 3) Important to note... In the conversation between the policeman, who knew about the company and asked "the drunk" about his boss and his company, a big one in Maryland.
After the drunk was let go to go to the game, I got in my car and went home. I had no health insurance and drove home at 35 miles an hour, went to an emergency clinic to learn that I had a severe concussion and needed to take it easy. They kept me there for 8 hours for observation. I teach new "learning seminar", PhotoReading and we read 8 books in 3 days. I need to be very vigilant! Because of that and my concussion, I kept my classes small for 3 months, from which I LOST $7,000 - &10,000 DOLLARS. BECAUSE OF THE ACCIDENT!
I got my car fixed and needed to ask a friend for a ride. I did not want to drive until I was better, however I should have been offered a rental by USAA. I was still foggy and did not notice and therefore didn't ask for one. The fog lasted almost 3 months. When I sent in accident information to USAA, I saw that I could not read and understand my notes from that day. They looked like gibberish and were unreadable, with words meandering all over the page. It seemed funny, but it was sad. THEY OFFERED ME... WAIT FOR IT... $297. I was STUNNED AND CALLED USAA. No matter how many times I called and spoke to different "higher officials", no one understood my problem of a settlement of $297 and $7000, my lower figure. (The seminar is $750, per person and I turned down over 8 people.)
I lost track of the count, since I knew I could not handle large classes. I do what I can to serve all of my students well, being clear that I want ALL of my students to be able to read and use the PhotoReading system for the rest of their learning and business lives. My pledge to them is that they can be an excellent PhotoReader and I have not lost a student yet in my 26 years of teaching. My insurance company, USAA, CANNOT BOAST ANYTHING NEAR THAT SERVICE. In retrospect, if I were the wiser person I am today, I would have sued the construction company for BIG money. I live and learn. Thank you for reading this.

Called to get my sons windshield repaired. It was damaged by a construction vehicle the first day he had it. I was told that the car was not insured until midnight of the following day unless I could provide a bill of sale. I explained that it was a cash purchase and no bill of sale was given. I explained that we immediately went to the DMV and had it titled which had the date on it and was told that would suffice.
I emailed this to them and then heard nothing back. I had to make another phone call and after being told that yes, this was what they needed and the claim was approved, I was put on hold for 20 minutes because of a "glitch" getting the windshield repair claim set up. I then got an email saying that the title was not enough and I had to provide a bank statement or ATM receipt showing the withdrawal of the funds for the car. There was no bank withdrawal on our part; the cash was given to my son by his great grandfather. Now I wait for the next lie or hoop I need to jump through. I am not looking for body repair, it's a windshield. Seriously?? The poor level of customer service really has me rethinking our insurance provider. We have 4 cars, a camper, homeowners, and valuable personal property insurance through them and this is the ridiculous grief for a windshield.

My car was damaged in car accident on 12.11.16. USAA claimant has his car in the middle of the road. Police officer gave USAA claimant a ticket. USAA denied my claim and was open to try to compromise. Looks like their claimant bought his license...lol...cause he sure as hell can't drive. Even a dog knows not to sit in the middle of the street.

Oct 30, 2016 we got sideswiped by a hit and run driver. We were unable to get a license number. We tried to get a police report but since it was on a reservation we were bounced around and couldn't get one. USAA said no problem and had us get a quote from one of their business. It was $2000+-. Then they turned around saying that we were lying.
They took a paint sample and said it was oil based. Instead of helping and doing their job, they denied our claim. They did everything to try to disprove what happened and make us feel like we were trying to rob them! I even said "just give me $50 and I'll buy a can of paint and fix it myself" since they were insulting us like this. All I wanted is to get our new car looking like the dissent hit us. This was the worst experience I ever had out of 2 events with USAA. I've been a loyal member for over 20 years and now they want to treat us like ** and call us liars. This really pisses me off that they would insult us like this!

USAA has the best people. Their customer service is so outstanding that whenever you speak to a rep in any other company (any industry) there's no comparison. You would have to go through the experience with them to understand their compassion, expertise, and problem resolution skills to be able to rate them a 5, which I did.
When you have to file a claim you are usually pretty rattled. USAA reps can note that, they take their time, take you through the process with a smoothness that helps greatly. They know what they are doing. They answer questions, there is nothing but respect in the way they speak and work with you. You can reach them by phone, or through the website. Their communication skills are outstanding.

Accident, adjusted out next day, present me with a repair check or if unrepairable, totaled at Blue Book Value. I've been with them for 10 years, not the cheapest but I would not sacrifice quality for cost. I have Customer Loyalty to USAA.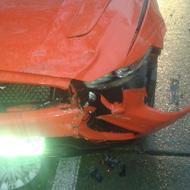 I have a low-miles, mint condition (prior to this) 2015 Mustang GT with minor body damage from a low-speed impact with no mechanical involvement to the front bumper/hood. The cost of parts in the US is approximately $2-3000 for lights, hood, bumper, etc. I have been told by USAA they will total the vehicle and they will pay me 15K and then mark the vehicle as salvaged.
The price list for parts they authorize mechanics to use in Europe places the parts at 26000 euro. They will not allow the garage to order parts from Ford directly for less, they won't allow me to use my tax exemption status for pricing, nor are they willing to pay for the more expensive parts price listing that THEY produced. I don't understand how being a loyal customer for over 20 years with multiple policies (home, rental, property, auto, etc) and no accidents on my record can be treated this way. If I could rate zero stars I would. I won't be a customer anymore to this scam company that says they support veterans.

I was really tired and wanted to inquire about my homeowner's insurance. I had already given them my Social Security number before they answer the phone. They asked me what my password was and of course I was tired and I forgot. If all they would have said "What is your mother's maiden name?" I would have said what it was. I didn't have it so then they asked me what my car was. I told them my make and model of my car then the girl precedes to transfer meet somewhere else. So then she asked me a bunch of different addresses I've never heard of before. I told her "no" and then she was asking me about different makes and models of my car one of them is a Honda that I never drive. I told I don't remember what the year was. She said "You want me to put that down?" and I appreciate you tell her yes and then all the sudden you decide you do want to be with me any more. She said I was rude to the last girl that we had talked to which I wasn't and at that point I just lost it.
So then what they do is they go unlock my account out. I call back again and the first guy asked me after I put in my social security number. He asked me "What is your mother's maiden name" as a jockey that at that point they tell me I can't get into my account until I email or fax my social security card and my driver's license. This is the most ridiculous thing I have ever heard of. I don't even have this kind of a problem getting into my checking account or even my savings account. I spent over an hour on the phone just trying to take care of my car insurance. I am so angry that I just want to quit them completely. Debit card fraud companies don't even put their customers through this bad bad policies. Bad bad customer service. Why do you put in your social security number in the beginning if it's not even going to mean anything? You give him your name and you give him your address. What do they want? Your DNA?

USAA has cheap insurance for military and their families but if you even need their help they are not there. I was involved in a multi-car pile up resulting in my vehicle being totaled. USAA bounced me around between 6 different insurance adjusters (and their teams) and none of them communicated. Every day I was speaking to someone new without notice of the transfer to a new representative explaining the situation. The end result was myself, alone battling every single insurance company involved alone.
This issue took 8 months to resolve before I got a payout. The USAA teams never so much as gave me a phone number to contact a company. After finally working through the various claims I decided to keep USAA, that maybe it was just one bad experience. Now I have an auto payment so obviously I must carry full coverage. The next issue was the USAA rep mishandled my downpayment for the new policy, so I was double billed. USAA will admit to the mistake but will not credit my account. The next issue is their automated billing system does not work. I most recently received a letter in the mail saying that my policy has been overdue and I owe them an $800.00 + payment. I called USAA just to be told "our systems do not always work correctly." To which I have been told I owe them the above amount and there will be no justifications for the fault of the USAA system.

I have found this company reliable to deal with. Road service is great. Rates are comparable to other companies. Homeowners ins is too high. I check rates every year with several companies as rates change every year. This year our rates have gone up. I have my whole family with this company but if rates climb too high I will move all accounts. Ins companies give low rate to make you change and then raise the rates. This is all Ins companies not just one. My advice is check different companies every year to get the best rate.

2 years ago I was reared ended by a driver going 30+ MPH while I sat at a stop light. The estimate of damage to my car was $8K!! I had whiplash and a concussion but luckily no other injuries. Little did I know how impacting a concussion could be. I was almost non-functional for the next 2 months. Work was gracious and allowed me to do things while my head could tolerate looking at a terminal. I had no home life at all. Was laid out or managing to get a little work done. This continued for 2-3 months. Following that I had to have physical therapy to get some neck mobility back.
I was forced to use their repair shop which was a sham. They kept my car for 3 weeks (unfortunately it was too valuable to total, even with all that damage!). When I got it back the work was shoddy with screws falling off and the back door squeaking and rattling. Repair shop & USAA would not respond to my calls so I finally called the main USAA number & had them chase my agent down. To this day, my car has not been fixed properly.
In the meantime, the agent was unresponsive, left my case hanging for almost 2 years until the statute had nearly run out and put a high sales pressure on me to settle (the last part I would expect). But not answering my calls? Not willing to make me an offer until 2 years was up? The last offer letter came 2 days AFTER I lost all options to sue. I keep hearing how great they are if you have them. But if you get hit by someone who has them - beware! Get a lawyer right away and let him/her deal with them.

My son was involved in a fender bender on November 4, 2016. A car on the shoulder of the road in a residential area was trying to make a u turn which is illegal. My son slowed down because he wasn't sure if that's what the person in the other vehicle was trying to do. So just to be on the safe side he stopped to let the person go. He waited for about a minute, still the person was undecided, so my son proceeded to continue on his way. Without any turn signal or warning the truck tried to make a u turn and struck and hit the car my son was driving on the passenger's side, causing damage to his door. His door had to be replaced. No police was called.
My son being young and listening to this person in the truck telling him that it was not necessary to call the police, they decided to exchange insurance information and be on their way. BIG MISTAKE. Moving forward one week later, I get a email from the big USAA, telling me that my son fail to yield the right away. ARE YOU SERIOUS!!! Last time I checked, if a vehicle is entering the highway from the shoulder or ramp they are to yield the right away. Moving forward. Week two the case is closed. Tried to call USAA several time to speak with the person who is in charge of my case, nothing. Called him and each time asked him to call me back I got his voice mail and no return call.
USAA is a big fat joke. They didn't bother to do an investigation, or come out and take pictures of the car. They just wanted to close the case and move on to the next case. They take my money each month without a problem. They don't care if the other person is in the wrong, they just want to close the case and raise my insurance premium and keep it moving. I don't think so. I am going to stand up to USAA, which acronyms stands for USELESS, SHAMELESS AND ARROGANT. That's just a nice way of putting it. They are getting rich off of active soldiers and veterans. Maybe we need to start a petition and expose them on CNN for who they really are. Maybe then they will learn to start doing their jobs.

I called today regarding the price of my policy. I have an accident that is no longer surchargeable and wanted to speak about having it removed and my policy lowered. The first person I spoke to told me it would be no problem to fix. I was told it could take longer than 30 minutes to fix the problem and that I should call back when I had more time. I called back and was told that the information I was given earlier was inaccurate and that they were sorry. There was no recommendation about what to do or action taken to fix the problem. After speaking with them for some time I was again told that they would fix the problem as a manager was able to override the problem and asked if they could call me back in 5-10 minutes.
Two hours later (during dinner no less) they called back to say that they were again wrong and there was nothing they could do. I was told that the unknowledgeable staff was a result of "on the job training" and that they were learning. Three different people, three different stories for a simple issue. Excuses for everything. I am so disappointed in this company. It is unacceptable to have such poorly educated employees who are apathetic to the customer about the mistakes that they make. An "I'm sorry" does not recover the $600 that I was told to expect to come off my policy premium.

Matthew BrodskyInsurance Contributing Editor
Matthew Brodsky is an established expert on insurance, having written hundreds of articles and other pieces of content on the subject, interviewed countless practitioners, and attended dozens of conferences and events. He served as an editor at industry magazine Risk & Insurance for six years. More about Matthew→

Founded by former U.S. Army officers, USAA Auto Insurance is dedicated to providing affordable insurance and financial services to active duty, retired, and honorably discharged military personnel and their eligible family members.
Accident forgiveness: USAA Auto Insurance policyholders can add accident forgiveness, so if they are in an accident, their premiums won't change.
On-base parking discounts: Garaging vehicles on-base ensures vehicle safety, and, with USAA Auto Insurance, customers can get policy discounts for parking at work.
Top customer service: USAA Auto Insurance received the highest possible rating for their customer advocacy, according to a survey hosted by Forrester Research Inc.
All-in-one service: Members can use the USAA Auto Circle to locate, obtain financing and insure their new car. This process can help them save at every step of the way.
No charge flexible payments: Many insurance companies charge policyholders a fee for monthly payment structures, but USAA Auto Insurance offers flexible payments at no charge.
Best for Active duty military, retired military and new drivers.
USAA Auto Insurance Company Profile
Company Name:

USAA

Website:

https://www.usaa.com/