Consumer Complaints & Reviews

Haven't had insurance for long with USAA and just got a letter with no explanation that my auto and renters insurance is being cancelled in 3 days with NO REFUND. My account was hacked into which apparently is something that happens with this company and now they want to cancel my policies without even an explanation of why or a refund of the money I paid for the tOmega they're choosing not to cover me. How am I supposed to find insurance within days when I've paid my policies in full within the first month of having it? Is this how they do their customers? Guess so since this isn't the first complaint against them. Feeling frustrated.

Beyond minor tap of bumper in private parking lot. Guy plus 4 witness said no damage. Didn't call police but USAA decide to pay man after he lied. Said everything is good. No damages. Usaa paid damages on a vehicle that didn't even have a scratch on it. 900.00 and they are going to make my insurance go up. My own insurance company didn't even stick up for me, they told me on the phone when I asked. How do you even know or assume it was my fault? There wasn't even a police report, USAA wasn't there. The other guy should have gotten failure to yield. How is it automatically my fault for pulling out parking spot. Either way guess what. No no no damage was done, not even scratch but they paid this guy anyway without even letting me know... Wow. I'm going to someone that will fight for me.

I was driving along. Got hit by a lady who swerved into my lane. Took 6 months to mitigate. USAA lied & told me I would get a percentage back when I should have been found not liable, but somehow I'm 25% liable & USAA gets to keep all the money & I literally was just driving. They do not have your best interest & they do not represent military as they propose they do. I have accident forgiveness too, which I should have never needed but guess what they are doing? Raising my rates! They are a scam. I was with Geico & should have stayed with them! Please don't be fooled at their phoney attempts to say they represent military families because that's a total lie!!!

We were in an accident last week where the woman who hit us had USAA insurance. The police didn't cite her, but it was written up with her "at fault". She readily admitted it was her fault. USAA denied our claim as "he said, she said" and said that since the police didn't witness it, they were denying it. If that's the way they do business, you can bet I will never recommend them to anyone.

As a longtime (over 15 years) customer of USAA for a multitude of their product offerings, including Investment services, banking, credit cards and homeowner and auto insurance, I am qualified to comment about their flawed corporate culture and poor customer service all the way up to the Office of the President. Anyone who watches television must be familiar with USAA's commercial which runs incessantly (at least where I live in Los Angeles) propounding the message "We know what it means to serve." Unfortunately, my years of experience with USAA has shown that USAA does not know what it means to serve their customers/members.
When I challenged a representative in their insurance department that I had numerous experiences where their employees demonstrated that "they do not know what it means to serve" his priceless response was that he had served two tours of duty in the armed services and then hung up on me. Clearly, he was not familiar with USAAs commercial or their corporate slogan. I called the Office of the President to bring attention to the lack of common sense exhibited by their employee. They assured me that they would listen to the recorded call. While they agreed with my interpretation of their slogan's intended meaning that "USAA knows what it means to serve their members" and not only that "USAA knows what it means to serve in the military" they were unwilling to call out their employee for his rude and irrational limited misinterpretation of their slogan and his abrupt termination of my call. I only wish this was an isolated incidence, but it is not.
I have had misinformation and poor service from people in their claims department, credit card fraud department and banking, including by employees with the title of Director. To me it is more important to measure a company by how their respond to legitimate factual complaints about mistakes and errors in judgment of their employees and what they to mitigate or correct the error than that they made the mistake in the first place. But either measure, number of employee mistakes or actions of management to mitigate or correct the mistake, USAA has repeatedly failed with me and thousands of others who voice their issues on a variety of complaint blogs. Just Google "USAA complaints" and see for yourself.
How do I know I can trust these reviews about USAA?
553,564 reviews on ConsumerAffairs are verified.
We require contact information to ensure our reviewers are real.
We use intelligent software that helps us maintain the integrity of reviews.
Our moderators read all reviews to verify quality and helpfulness.
For more information about reviews on ConsumerAffairs.com please visit our FAQ.

In January of this year my daughter and another gentleman was rear-ended by one of USAA insured drivers. Since January we have been trying to get settlement on the car damage and my daughter's medical claim. Our USAA claim representative is Elizabeth who according to her she knows more about the laws in the state of Missouri than any other person, including myself who just so happens to be a law student.
So Elizabeth informs me that I do not have the right to repair the car at a repair facility of my choice, and that USAA has some right to refuse to pay on the claim. Long story short I had it repaired at a shop I trusted instead of a shop that would put second hand parts on the car. As of Today USAA claims that they are finally going to get what they need from their shop that did an appraisal so that the claim can be paid out tomorrow. We will see how this works out, if it does not come out favorably I will just file in court and deal with their attorneys. At least they will know what the laws are in the state of Missouri.
Now to the Personal Injury side of things. Elizabeth again seems to know more about how things happen in injury claims than I do. According to USAA guidelines they will not pay ongoing medical treatment for injured parties in an accident. The parties are required to pay for all of their treatment themselves and in addition USAA will not settle on a claim until all of the injured treatment is concluded. So in their system an injured person who cannot afford medical treatment to get better will not ever reach the conclusion of treatment and get better or back to their original condition.
When I told her I should just file in court she stated "All you are going to do is give away 40% of your claim and get less" than dealing directly with her. She really needs to go back to customer service school and learn that if she wants to save the company money on claims where the in direct neglect per se, she needs to be nice to the person who is on the other end of the line.

USAA will deceive and play games to force you to pay higher premiums. Our tort option was changed without our knowledge or consent, and we were told that the rate on our 2010 Honda Civic was being raised due to, wait for it... wait for it... PARTS UNAVAILABILITY. That's right folks. Apparently USAA feels that it would be difficult to locate parts for a 2010 Honda Civic. It wouldn't be funny if it weren't true. I am a veteran and an insurance professional, and will never use or recommend USAA to anyone, ever. USAA is the very definition of a bad faith insurer. We have opened a complaint with our state's insurance commission and are switching our coverage to a more honest carrier.

Don't buy the myth that USAA has superior customer service. I've been with USAA for >20 years, and my frustrations have steadily grown for years. I'm finally severing ties... too many ridiculously long calls with customer service, routing and rerouting me to other departments, all unable to answer simple questions; repeating myself way too many times to rep after rep -- I've seriously never seen anything like it. I can get insurance cheaper elsewhere (two cars and two homes), comparable (or better) credit card coverage elsewhere, and much better online bill pay... for the life of me I can't explain why I didn't leave 10 years ago. I always rationalized slightly higher rates with the myth that their customer service was just better than the competition... well that hasn't been the case for years now.

Move over cable TV and phone companies, there is a new bad-actor in town. USAA customer (dis) service. I have been an USAA "victim" for about 3 years now and I must say that this company puts the UCK in SUCK! Every, (and I mean every) transaction with USAA customer service is a major debacle. I really cannot think of a time that I had a pleasant experience. The representatives are rude and the rules they enforce are laughable. e.g. trying to pay the auto insurance premium on a car that it is my name that my daughter drives so the policy is in her name (their rule, not mine). EVERY six months I have to fight, kick, snort and plead to pay this premium for my starving student daughter. It should not ought to be this way.
The horrible customer service perpetrated by USAA is just not worth the savings! Time for me to go car insurance shopping for my three cars. Yep, did I mention my and my sons car as well? Congratulations Takia and Princess (couldn't make those names up if I tried!) You have served USAA well in their "lose one customer at a time" business model!

In December of 2015 I contacted USAA to purchase liability insurance so that I could go obtain my Drivers License (I live in the state of North Carolina where you can't get your license without being insured). They were the only company I contacted who could offer a "non-owners" policy in the state of NC. In March of 2016 I acquired my vehicle & went to obtain my license. As soon as I did that I called USAA to get full insurance on my car. They issued me what they told me was the correct full coverage policy on a car that I pay a monthly amount on a loan for. And that the amount I owed on the non-owners policy would roll over into the new policy amount which by law you HAVE to have full coverage on a car you have under a bank and are still make the monthly payments on. How they even were able to issue a liability policy on a car that is still owned by the bank I have no idea.
Fast forward to today June 29th 2016. I call to have an auto payment set up & they tell me that I owe them 600 something dollars on the next billing cycle. I freak and ask why they say because in May the DMV notified them that I had acquired my license and therefore WITHOUT MY CONSENT they changed my auto policy to the "correct" fully coverage one, which I thought I already had, which bumped my payments up from $153 a month to over $500. When I asked why I had not been notified immediately they say "well, we sent you a notice in the mail". So let me get this straight. I tell them "You issue me the wrong policy to begin with and make changes to my account without my consent?"
The person on the other end just replies with "yes, I can't tell you why because I don't know myself" I've talked to two people who refuse to put me on the phone with a manager & CLAIM they can't see who issued me the policy when I KNOW their systems logs every person who's made changes to the account. So I'm stuck either paying $600 dollars or have my insurance suspended and have to shop elsewhere. USAA is a scam. Their employees are undertrained and will do whatever to make a buck. Beyond ridiculous.

Lucky for me, for the next ten years, I will let my opinion be known to the younger generation of military about USAA. After being with the company for about ten years, it will be coming to an end. The Customer service reps will "" information or just flat out tell you the wrong thing. When you talk to the next person to update your information, they tell you all sorts of new rules even different ones from the time of your original date of change (previous action request not explained or not properly written in their documentation). They have lost records. Have processed a claim against an item that wasn't stolen. Banned me from making transfers for the last 7 years due to their own issue with not contacting the other bank that had my name on the account. Not refunding items for coverage that would not have been covered due to their mislabeling of my items. What a despicable company preying on military members.

My family has hundreds of years of blood, sweat, and tears with three family members as POW in the military. I personally have served as critical family support to one deployed husband at one time and another who was a recruiter in two separate branches. I've been a customer of USAA, paying for Auto insurance, renters insurance, a checking account for over 6 years and three years ago, added an auto loan.
I called USAA recently after I received a letter advising me that due to no fault of my own, and simply for living in Texas, my rates were going up. On the call, the rep reiterated that I had an excellent driving record that my rates were going up for reasons unknown other that I lived in Texas. This is offensive and unacceptable to me. But while I was shopping for better insurance, I decided to upgrade my car. I have very good credit and have demonstrated 3 years of excellent payment history with USAA with one exception. I was hurt badly and spent time in the hospital and that ONE month I was 30 days late. ONE TIME in three years.
Over 30, times, I paid OVER the amount and early, but that was not given ANY weight in determining the loan percentage rate. We had a terrible hail storm recently in the DFW area and I filed the claim with USAA, also my insurance company. They did process the claim quickly, but it took a WEEK to get the money from USAA to my Capital One checking account. USAA insurance put the money in pretty quickly, but the checking is deplorable! Antiquated, sluggish, excessive ridiculous unnecessary hoops I had to jump through just to get the money from MY USAA Checking account to MY Capital One account. In this financial environment, with as many security features that I have to clear just to log into my account, that is just ridiculous and frustrating. It put my new car purchase in jeopardy, as that was the down payment for my new vehicle.
When I spoke to USAA about extending me another loan, I was just plain pissed with what they came back with. 3 years ago I was rebuilding my credit so the 13.5% rate was reasonable. 3 years late, with all problems corrected and removed, I now have excellent credit and when USAA offered me a loan at 13.75% I literally told them articulately what I thought. I was able to get a below 5% rate with the dealership BTW. THAT is how USAA treats its loyal customers.
Insurance: Raises your rates for no reason. Auto Loan: Give you the worst possible interest rate. Checking: Make it incredibly difficult to get your money. And the grand finale: I just got a call from the place that did the appraisal on my hail damage... USAA just sent them a check for the exact same amount I had to fight to get from my OWN checking account. Let me reiterate, I have spoken to customer service AND the executive resolution team, repeatedly - all you will ever get is policy quoted and repeated. Epic, catastrophic fail USAA, you're losing ALL my business.

On August 13, 2013 my son and I were involved in a very serious car accident. We both saw doctors for medical treatment. The pain was increasing for both of us. Since I had undergone major spinal surgery my general doctor gave me medicine and sent me back to my spinal surgeon. My son was treated and sent home with medicine ultimately being OK. Over the course of months and different medical procedures to try and alleviate the pain that was not going away, my surgeon decided to move forward with another surgery to try and correct the damage that the car accident had done to my back.
We have medical coverage with USAA and were contacted about submitting medical bills and how the procedure worked. They paid out on my son's bills and a small payment to some of the outpatient procedures that the doctor had ordered for me. But once the big bills started coming in we started having issues. At this point we have now had 17 claims adjustors (literally) and never a straight answer as to what else is needed to pay these bills. We have faxed hundreds of pages of medical records, itemized bills, doctor's notes and so on. Every time only to be told something is missing and they need more information. We have talked to supervisors who claim they are working on this issue, managers who say they will personally request the information needed and told that they just got the records and it takes time to go through them.
This last time we were told that since my back was pre-existing because of a surgery 4 years prior, they needed one years' worth of records to prove I was not filing a false claim. I have a 12 inch scar up my back and rods and bolts all through it and I can't bend over like a normal person anymore since the surgery from the car accident. Keep in mind that this claim is now going on three years and no end in sight. I have had the same surgeon for all surgeries and he tried different medical treatments before coming to the conclusion of doing the surgery. After all, just going under the knife and having to rehab from this kind of surgery is no easy task, so to now be told of a possibility of myself filing a false claim is ridiculous. This company has made it clear that they are stalling until a 3 year medical time limit law runs out for me. Which I only recently found out about.
As of my last email they have flip-flopped from needing more documents, to they need time to look it over because it looks questionable. I have requested that they explain the delay, and as to why after almost 3 years they are now all of a sudden backtracking, only to be ignored in countless emails. They do not return calls, answer email questions, or send the documents requested on numerous occasions. They email when they feel like, and blatantly ignore my questions or requests, and just change what the problem is time after time. It is a shame they act so horribly towards their customers when the almighty $$$ is concerned.
I will continue to spread the word on all social media and online resources available to me, as to how they have deceived and lied to a handicapped person for 3 years. They do not take care of their own, as they have you believe from their commercials. Several of my family and friends, 1 of whom had been with them for decades, have already dropped them. Sad day for military people all over the country when you are beaten down by a company that claims to support military. The only thing USAA supports is greed and profit. You and I are just a dollar sign to them

After 13 years with this company I suggest all military members find a company who cares. They dropped the ball, didn't put back my rental on my auto so when I had my accident they won't cover my rental. Big surprise that conversation wasn't recorded. 2 weeks I have to chase them because they think everyone can access their online website even when you call everyday and say you can't. Way to treat your veterans!

I was hit by a USAA insured driver, who was obviously driving way too fast and not paying attention to the road as I was turning into a parking lot. He was going so fast that he put me into a tailspin, damaging the entire passenger side. My spin was stopped as I came to rest with the driver's side of my car pressed up against a small truck who was exiting the parking lot. I was hit so hard the passenger back tire was turned under the body of my 2012 Toyota Camry. I was stranded from 9 a.m. until 2 p.m. an hour from home, waiting for USAA to help out with a rental vehicle as it was determined immediately their driver was at fault. However, there were no rental cars in Alabama and I had to wait on my daughter to pick me up and drive me home, an inconvenience to her as she was 30 minutes from the accident and another hour from my home.
Needless to say, my car was totaled out. I then received a 17-page document in which USAA devalued my car, stating it was in "good" condition compared to all those listed in the 17-page document which were in excellent condition. How about that for amazing! (sarcasm). I was told they would not change their rating that they were right and always were right and knew (the guy was from Texas) my car was not in excellent condition. Wow!!! His vitamin A levels must be off the chart - great vision (also sarcasm). No stains in my car (I have no kids at home and no pets and I don't eat in my car). No dents and no scratches and no dings. New tires. (Of course this is BEFORE their driver SLAMMED into my car!!) LOAD OF CROCK!!! So now I, at no fault of my own, am SCREWED!!! BECAUSE OF USAA not willing to MAKE THINGS RIGHT!!! Their driver messed up.
The adjuster, MARCUS, actually had the gall to state it was only an ACCIDENT. - yes, he said it was an accident - that his driver didn't mean to hit me. SERIOUSLY!!! So what, that makes it okay??? And then they throw a couple of dollars my way??? But yet, I CANNOT GET A CAR LIKE I HAD because of their driver's booboo??? I was actually told by Marcus that this is the way insurance is handled. The person at fault generally ends up in a better situation that the one who was just minding their own business. WELL, THANKS USAA!!! Way to stand up and take responsibility -- meanwhile driver's like me will just bend over - NOT! This victim is planning on taking it to the attorney! -Very dissatisfied doesn't even begin to describe my frustration!

I have spent hours on the phone with people at USAA, and nearly all of them have no idea what is going on with my account. I was able to sign up for USAA and pay them for 6 months of Insurance with 0 problems. Once they got my money, I have had nothing but headaches. Every time I call USAA I am transferred at least 3 times before talking to someone that has any idea what is happening with my account. When I finally talk to someone that understands why my account is on hold, they have to submit a request to have someone reach out to me. I always have to wait 2 days before that person reaches out. When they finally reach out, I provide them with the information they need, and I have to wait a few days before hearing anything.
I have had 3 phone calls with support that were over 1 hour, and 2 other phone calls that were over 30 minutes. I am STILL trying to sort out my account hold. I can't even cancel my account with them until this hold is resolved. This is by far the worst experience I have ever had with any company. Everyone I talk to is not trained on the problem that I have, and the only people that are able to resolve it do not have an inbound number. I would do anything to never have to deal with USAA again. Unfortunately, I have to keep dealing with these people, but I hope that I can save even 1 poor soul from dealing with a nightmare like mine.

I am a 40+year member. Started with USAA because there was no war clause in their life insurance, and continued with them for all insurance needs throughout my military career and subsequent retirement. Also, in the last 10 years or so I've used their wealth management services. I have considered USAA as a partner with whom I could be totally candid and use them to advise me on the best courses of action.
But, a couple of years ago I happened to mention to one of their customer service reps that I had repaired, out of pocket, some damage I did to my car when I scraped a pillar in a parking garage. She told me that was considered an at fault accident, I should have reported it and that she was going to submit a claim and that would affect my insurance rates. After talking with a couple supervisors, I finally got that sorted out -- I think (who knows what they have in their computers). No longer will I be off guard when talking to them about any issues.
Regarding "Wealth Management". I no longer use their financial planners. They changed planners every six months or so and were not structured to handle my individual stocks heavy account. I need someone who is familiar with my account who can advise my heirs when I pass or become unable to manage the portfolio. I have since secured the services of a private fin planner; interestingly one who serviced my account before leaving USAA. I still have a brokerage account with them - using them to buy/sell -- and am reasonable happy.
Most noticeable in my interface with USAA is the customer service reps. "Back in the day", they were former or retired military who were knowledgeable and experienced, who I could rely upon to have my best interest at heart and with whom I felt I could partner. No longer. Today, they seem to be just entry level kind of young folks for whom this is just a job. Oh, they call me by my rank and thank me for my longevity with USAA. (Incidentally, that rank thing is of no importance to me - I'm not one to glory in that; that was a different life.)
In any event, that insurance rep was, for me, the denouement of a gradual change in USAA. The proverbial Rubicon, so to speak. From that point on I will never again volunteer info to them and don't feel that I can trust USAA to be a valued adviser with my best interest at heart. In my view they are becoming just another company. And, for the first time, I'm starting to compare their rates around the insurance community. In the star ratings below, I've checked 3/5 - Satisfied. But, that would have been 5/5 - Would Recommend to a Friend - a few years ago.

I have been a member of USAA since November of 2015. I would not recommend them to anyone. Please don't fall for their corny commercials about how they appreciate the military, and veterans. I am a veteran of the US Air Force, and am currently battling cancer. I had an insurance overage issue with USAA, and their response was as pathetic as their phone system. First of all at the scene of the accident it took three phone calls, and five minutes on hold just to speak with somebody. When I realized there was an issue with my coverage upon contacting them about a previous conversation to fix the issue their response was, "we have no recording of the conversation, and after speaking with the original representative no recollection of the conversation. After realizing there was an issue with my coverage in March of this year, they fixed the coverage on one vehicle, and not the other two.
All three vehicles were asked to be changed. The response on one of the vehicle, "sorry you're not covered". I stated I know there is a problem with coverage. I had asked for it to be fixed. As you can see there is not much concern for helping, just an apology. Just read the other 916 reviews. I now have to pay for an accident myself, that I should have been covered for if someone had done their job. I will have no way to pay for the medical attention I need simply because USAA does not care. It is against their guidelines to help you out.
I am in an industry that we have paid tens of thousands of dollars to fix a situation simply because we care about our clients and our company's good name. The company that is suppose to be there to protect the military has no interest in doing just that. Don't waste your money. There are many other insurance companies out there that will truly look out for your best interest, and would gladly have your hard earned dollars.

My experience with USAA is horrible. My vehicle was struck by a hit and run driver who was insured by USAA. Two traffic citations were issued against the teenage driver. One for hit and run. My damage was only a $1,000 which was a large dent in the quarter panel. I had photos, accident report and two summons which all backed up the hit and run. It is now the end of May. After numerous calls to their adjuster with no callback. I was informed that they are denying their insured was at fault or involved!! STAY AWAY FROM EVER USING THIS COMPANY!! I have GEICO and they are handling my claim and going after USAA for the deductible. Not that this has anything to with this claim, but I have over 30 years in law enforcement. l investigated thousands of auto collisions and what this company is doing is highly unethical. You have been warned. Have a nice day.

USAA Insurance contacted ME, I did NOT contact THEM...THEY contacted ME. I got a personal letter (HOW they got my information, I will never know) from them TELLING me they can save me A LOT of money over the auto insurance I am paying now. So I go on their website and fill out that quote information, only to have their website SCREAM at me. When I finalize my quote information their website flashes up on my monitor screen in LARGE letters "WE REFUSE YOU INSURANCE!!!"
WTF!!!??? Only a FRAUDULENT, UNprofessional company that runs SCAMS on people do this kind of thing! I've had to put all of my online accounts, cards, and everything else on security alert because I think this company is nothing but a scam, looking to screw you over for your information, whether you give it to them or not. This company is a liar and a fraud. Watch out and be careful you don't get this kind of letter from them when you NEVER gave them your information!!!

I have been with USAA for well over 20 years and when I added my son to my policy it went up over $1000.00 dollars which is terrible. I have contacted another well know agency and guess what my policy with the same coverage and the same three vehicles and adding my son (16) is giving me life. I do not understand what happened to loyalty with USAA, so with the new company I will stay. Thank you for looking out for your good members.

On April 25, 2016 my car was hit by baseball size hail damage. My car has over 100 dents in it and a broken windshield. A month later and having to wait on a paint analysis that USAA requested I was informed today 5-24-16 that they have to wait on the results of this analysis. I have been in touch with my adjuster but she keeps telling to contact the investigator and when I contact him he refers me back to the adjuster. They are playing pass the buck. I'm so frustrated with the way USAA is handling my claim.
We have never filed a hail claim and have been with USAA for many years. We went with USAA to have the peace of mind in case of an incident were to occur. We didn't go with another insurance company because we didn't want the hassle of dealing with **. Here we are dealing with USAA **. We thought USAA was different and took care of their members after but after this ordeal USAA is no different. We are very disappointed with how USAA has treated us as members. Very disappointed and still waiting for this paint analysis, see how long that takes. Mother Nature damaged my car and USAA request a paint analysis... REALLY!!!

Early April another USAA member recklessly backed their truck into my car while I was sitting at a stop sign. The truck stop in the middle of a four way intersection on base to talk to his friend in a homeland security truck coming in the opposite direction. Neither party cared or noticed that I was waiting for them to move from blocking the intersection so I can go. The homeland security employee finally drives away and the truck in front of me floors his car in reverse and hits my car sitting at the stop sign. He gets out the truck and tells me he didn't notice me back there and his "bad" he just had something else to say to his friend in the homeland security truck. Meanwhile his friend is turning his truck around behind my car to check out the damage.
While I'm filing a claim with USAA these two are standing over to the side holding a conversation about their personal lives as if there wasn't just an accident. His truck wasn't damaged so he didn't care and he started to get impatient after a while and wanted to leave as if I was inconveniencing him (keep in mind he just slammed into my car and I had never been in accident until then and I've been driving for over 15 years). So USAA seemed to be extremely helpful at first. They got me a rental car while my car was in the shop and paid for it which I appreciate. I paid my deductible which I was not at fault for the accident so it should have been waived. It is about to go on two months now and the person assigned to my claim has not contacted me. I have to call them to see what's going on. I was told that the other driver is not complying in contacting USAA to give his statement and that they will keep attempting to contact him.
More time went by and I contact them again for the status of my claim and I was told he still haven't contacted them. I was also informed since it's a member to member that what "might" happen is they will drop his insurance and I would be able to sue him in small claims court for my deductible and the final decision may take some time (Unknown amount of time by the way). This had me baffled especially since I was told that they found him at fault but because he's USAA member they aren't going to reimburse me for my deductible. This leaves me paying for an accident that I did not cause and the other guy getting away with a slap on the wrist.
The person assigned to my claim hasn't given me information on my claim. I have to call them and find out what's going on and when I do get in contact with them I'm told the investigation is on going. I also contacted them several times through their app and was given a cold response that they will be back in contact with me when the decision have been made. What I am looking for out of an insurance company is for them to at least give me an update of what's going on. It doesn't have to constant as I am aware that I am not their only client but an email here or there saying that they are still working my claim instead of me having to contact the company every couple of weeks.
I am shopping around for new insurance because if ignoring a client and leaving the not at fault member paying for the accident is how they do business then I will take my money elsewhere. If this is how they respond for a minor accident which both parties walked away, then I can only imagine how horrible their service will be in a major accident with USAA member to member involvement. Also to add, a month after the accident I receive a letter stating that my insurance policy will be increasing due to accidents in my area. How conveniently after I just filed a claim for my first ever car accident.
This whole issue is stressful because I'm dealing with an USAA member who is purposely not contacting USAA and an insurance company that is protecting the at fault driver and themselves. Now I'm waiting on the other driver to respond to a final notification attempt to contact letter that they sent to the other driver and he has 14 days to respond. Yeah good luck with that one. Seems like I will be heading to small claims court. Thanks USAA and other driver involved for the added unnecessary stress.

I decided to get another quote for my car insurance that I carry with USAA. I contacted GEICO and received a quote for more services that cost me over 2,000 less per year!! I was paying almost $4,000 per year for 3 cars which included a multi-car discount. I would suggest that anyone that carries car insurance with USAA compare prices with other companies. The USAA site does not allow you to write a review. Now I know why. Also, USAA was charging me for earthquake insurance, IN GEORGIA! When I ask about it I was told it was standard for all renters insurance which was a lie because GEICO did not charge me. AGAIN, check your auto insurance with USAA. You might be getting ripped off like me!!

After being a loyal customer for 10 years I have decided to leave USAA due the lack of customer service skills, ripoff insurance, and horrible banking practices. I received two speeding tickets (2014 and 2015) and USAA decided to charge me a surcharge of $300.00 for the next three years as well as raise my insurance rates. I was told by several rude customer service individuals that if I went to another company they would charge me the same rates. Well that was a BS and lies. I went to Progressive Insurance and now I'm paying 200 dollars less every 6 months and there is no surcharge rate that USAA claimed would happen. USAA is a ripoff and I will never become a USAA customer again. I am in the process of switching bank accounts as well.

I unfortunately had my car insurance go up due to two recent car accidents which I understand. But my car insurance went up 30 dollars after my car insurance already went up the last 6 months for my accidents. I called customer service b/c I haven't had any car accidents or speeding tickets and they said it was because things are getting more expensive to fix in the south so the regular fee is going up. Funny this didn't happen in the last ten years I have been with them. Plus when I tried to see if I could get a discount for being a student apparently I am too old at the age of 29. Can you say age discrimination.

I recently was involved in an unfortunate auto accident in which my truck was totaled. It has been over a month and I have not been compensated yet. USAA is trying to comp me for a vehicle that is not the same model. They used comparables that were of way lesser value. I'm from MN and flew to Texas to originally buy this truck, but USAA won't use comparables that far away. It's a shame they make millions upon millions of dollars from United States Veterans and their families and to be treated like this. They even went as far as to hold my vehicle payment over my head so I would settle with their "fair" offer. Stay away from this company!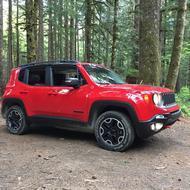 I had one at fault accident at the end of 2014 where I rear ended a car in traffic at low speed. There was minimal damage to both vehicles, and I was found to be at fault for the accident. I also have one speeding ticket on my record from two years ago where I got caught going 66 mph in a 60 mph zone on an interstate, and a completely and absolutely clean driving record other than that!
I was just informed by letter that at the end of July 2016, my insurance will not be allowed to be renewed because of the at fault incident and my other speeding ticket from two years ago. I have been a loyal customer for 12 years and have never missed a payment, and I also do my property insurance through USAA. I'm now shopping around for other providers. This whole thing is very disheartening. They said that I have the option of coming back on after three years, but I'll never use them again. What a horrible way to treat a longtime customer.

Insured family member was involved in an accident that totaled our vehicle. The other driver was at fault and ticketed by law enforcement at the scene. USAA was on their game to help us up until the adjuster and claims department got involved. Adjuster lied on the Vehicle Valuation Report. He completely and intentionally devalued our car which was an 11 year old Lexus, garage kept 365 days for 11 years, 70k miles, pristine condition inside, excellent condition outside. Adjuster used comparable vehicles with double the mileage of our car. We provided current local comps, same year, same model, same features, same mileage range. USAA threw them out and held fast to a claim settlement that was $3,000 less than the best comps.
USAA's strategy is to devalue an insured's vehicle, show no flexibility or client appreciation whatsoever, and then take their good old time squaring up with their client on the settlement claim funds. If you ever have an auto accident and need to file a claim for reimbursement, I would highly suggest you avoid USAA San Antonio, TX employees Adrian ** and Michael **. They are non-responsive to their insured clients and will internally fabricate your claim for their benefit and your loss. Filing a formal complaint with Georgia's Insurance Commissioner.

Wife put DEF in diesel tank by accident, over 13000.00 in repairs, covered by other insurers as comprehensive loss (like leaving your window rolled down and it rains all night). USAA took over 3 weeks to deny, barely paid 1/2 the rental car cost. After 32 years I took my business to State Farm, homeowners dropped 1800 a year, truck, motorcycle and RV dropped 2400 a year. Best accident to ever happen to me!! I also noticed a drop in service with the bank, so guess what?? Wells Fargo wanted my business. Now all vehicle loans, investment accounts (IRA and UTMAs), checking and savings are through them. Goodbye USAA, our relationship was fun and exciting when we met and I was a 17 year old private. I'm a 49 year old retired SGM now.... and you have gotten old.

Matthew BrodskyInsurance Contributing Editor
Matthew Brodsky is an established expert on insurance, having written hundreds of articles and other pieces of content on the subject, interviewed countless practitioners, and attended dozens of conferences and events. He served as an editor at industry magazine Risk & Insurance for six years. More about Matthew→

Founded by former U.S. Army officers, USAA Auto Insurance is dedicated to providing affordable insurance and financial services to active duty, retired, and honorably discharged military personnel and their eligible family members.
Accident forgiveness: USAA Auto Insurance policyholders can add accident forgiveness, so if they are in an accident, their premiums won't change.
On-base parking discounts: Garaging vehicles on-base ensures vehicle safety, and, with USAA Auto Insurance, customers can get policy discounts for parking at work.
Top customer service: USAA Auto Insurance received the highest possible rating for their customer advocacy, according to a survey hosted by Forrester Research Inc.
All-in-one service: Members can use the USAA Auto Circle to locate, obtain financing and insure their new car. This process can help them save at every step of the way.
No charge flexible payments: Many insurance companies charge policyholders a fee for monthly payment structures, but USAA Auto Insurance offers flexible payments at no charge.
Best for Active duty military, retired military and new drivers.
USAA Auto Insurance Profile
Basic Information
Company Name:

USAA

Website:

https://www.usaa.com/