Find the Best Car Insurance in Houston, TX

Top 11 Houston Car Insurance Companies

EverQuote Insurance Services

Insurance marketplace with a free online comparison tool for auto, home, renters, life and health insurance quotes. Enter your parameters and get quotes from multiple providers in minutes.

Compare Quotes
Freeway Auto Insurance
Read 153 Reviews

Freeway Insurance belongs to Confie Seguros, the largest private insurance company in the U.S. It offers affordable auto insurance plans, including high-risk insurance, to help every consumer be able to afford auto insurance.

A Abana Insurance Houston
Read Author Review

Sells auto insurance and SR-22 certifications. Provides optional services, including rental car reimbursement, roadside assistance and uninsured motorist coverage. Gives free quotes online with no credit check required.

A-Best Insurance
Read Author Review

Offers a variety of car insurance policies and packages from more than 20 nationwide carriers. Provides car insurance, motorcycle insurance, SR-22 insurance and commercial vehicle insurance. Spanish-speaking agents available.

A-Z Auto Insurance
Read Author Review

Offers auto, commercial vehicle and motorcycle insurance. Gives discounts to customers who pay by electronic funds transfer, pay sixth months in advance or have a multi-vehicle policy. Spanish-speaking agents available.

Amco Insurance
Read Author Review

Partners with multiple insurance carriers like Wellington, United Auto and Continental Insurance to provide Houston residents with auto and motorcycle insurance. Spanish-speaking agents available.

American National
Read Author Review

Sells insurance for personal cars, commercial vehicles, classic cars and RVs. Covers up to $2,000 of custom equipment with its comprehensive and collision coverage policies. Provides car rentals at no additional cost.

Amtex Auto Insurance Houston
Read Author Review

Offers car and commercial auto insurance with varying levels of protection, including uninsured motorist coverage. Gives online insurance quotes. Provides multi-vehicle discounts.

Baja Auto Insurance Houston
Read Author Review

Offers cheap car insurance, Spanish-language service and roadside assistance. Policies for motorcycles and options for bundling available. Gives policy discounts to drivers with excellent records.

Texas Farm Bureau Insurance Houston
Read Author Review

Insures more than 1 million Texans. Sells standard and commercial auto insurance policies. Provides discounts for multi-vehicle policies, anti-theft devices and claims-free driving records.

Texas Insurance Agency Car Insurance
Read Author Review

Specializes in providing car insurance for high-risk drivers. Offers special insurance products, including SR-22s, Mexican tourist insurance and motorcycle insurance. Has an optional roadside assistance program.

Driving in Houston, TX
Drivers are legally required to have car insurance in Houston, but given the city's unique challenges, many people feel safer knowing they have the additional financial protection given by liability or uninsured motorist coverage.
Crashes in Houston: There were more than 12,000 serious injury crashes and over 3,600 motor vehicle traffic fatalities in Texas in 2018. In Houston alone, there are more than 45,000 car crashes each year. Car insurance in Houston protects you financially after an accident and ensures you're not left on the hook for expensive car repairs and medical bills.
Road conditions in Houston: Houston gets an average of 50 inches of rainfall each year, which is considerably more than the national average of around 32 inches. The excessive rainfall means the city is prone to flooding, which makes accidents more likely and degrades city streets and interstates. The resulting road closures and construction areas cause accidents and vehicle damage, as well. Given the weather and frequent construction here, Houston residents benefit from having a policy with enough coverage to protect themselves from a variety of hazards.
Vehicle theft in Houston: Each year in Houston, there are more than 98,000 property crimes, including almost 12,000 motor vehicle thefts. People living near Sunnyside and East Haven are more susceptible to vehicle theft than those living in areas like Clodine or Olcott. If you live in a high-risk area, make sure your car insurance policy has enough coverage to replace your vehicle after a theft.
Average car insurance cost in Houston, TX
Annual premiums for car insurance in Houston typically range from $500 to $2,000.
The neighborhood or ZIP code where you live affects the cost of your auto insurance policy based on how many stolen vehicles, fraudulent injury claims and reports of vandalism are made in the area. The table below demonstrates how the price of auto insurance in Houston changes depending on where you live. We used a 30-year-old woman looking for a single-car policy at different coverage levels to give you an idea of how much car insurance costs.
|   | Comprehensive | Liability | State minimum |
| --- | --- | --- | --- |
| Houston Heights - 77008 | $1,500 | $641 | $590 |
| West University Place - 77005 | $1,000 | $590 | $558 |
| Piney Point Village- 77024 | $1,500 | $669 | $628 |
| Glenbrook Valley - 77061 | $2,000 | $743 | $638 |
| Broadacres - 77006 | $1,500 | $620 | $568 |
| Sunnyside - 77051 | $1,500 | $727 | $646 |
Additional factors car insurance providers in Houston might consider when determining the cost of your car insurance include:
Age
Gender
Marital status
Credit score
Coverage
Driving history
Houston drivers receive discounts for having excellent driving records, bundling policies or using anti-theft devices, so check with your insurance company to see if you qualify. Students and military members are often eligible for discounts and cheap car insurance.
Texas car insurance requirements
The Texas Department of Insurance requires drivers in Houston to have at least $30,000 of coverage for injuries per person, $60,000 of coverage per accident and $25,000 of coverage for property damage. Penalties for driving without proper coverage include fines, vehicle impoundment and suspension of your driver's license.
Despite these penalties, around 20% of Texas drivers still don't have auto insurance. Uninsured drivers cause car insurance prices to rise for everyone else. If you get into an accident with one, you need uninsured motorist coverage to receive reimbursement for damages from your insurance provider.
Houston car insurance alternatives
Though the city of Houston doesn't have a program for auto insurance alternatives, it does offer SR-22 forms. SR-22 certificates verify that a driver is maintaining 30/60/25 liability insurance in Texas. These are commonly issued to high-risk drivers who have been convicted of a DUI or DWI, received an excessive amount of traffic tickets or caused an accident while uninsured.
If companies have denied your application for car insurance twice in the past 60 days, you might qualify for state minimum insurance from the Texas Automobile Insurance Plan Association.
Auto insurance in Houston FAQ
Why is car insurance so expensive in Texas?

There are several factors as to why Texas has higher car insurance rates than most states, including our car accident rates, high speed limits, number of uninsured motorists, vehicle theft rates and frequent natural disasters, like flooding and hurricanes.

How can I get car insurance discounts in Houston?

Insurance companies give discounts on car insurance in Texas for drivers who insure multiple vehicles, bundle policies with homeowners insurance, use anti-theft devices, have claims-free driving records, maintain low mileage or have excellent credit.

Do I need gap insurance coverage in Houston?

Gap insurance is an add-on car insurance coverage option that allows drivers to cover the gap between the amount they owe on their car and the car's actual cash value. Texas law limits the cost of this coverage to 5% of the loan amount per the retail installment contract.
Thank you, you have successfully subscribed to our newsletter!
We value your privacy. Unsubscribe easily.
Houston car insurance company information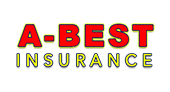 A-Best Insurance offers auto insurance, commercial vehicle insurance, motorcycle insurance and SR-22 coverage through national companies like Progressive, Gainsco and United Automobile Insurance Company. The company has six-month and 12-month policies available. Consumers can view and purchase policies directly on the company's website.
Address: 10508 Airline Drive, Ste. E, Houston, TX 77037
Phone: (713) 681-1967
Hours: M - F: 10am - 6pm; Sat: 10am - 4pm
Website: a-bestinsurance.com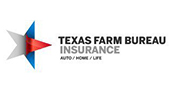 Texas Farm Bureau Insurance provides Houstonians with liability, collision and comprehensive auto insurance. Additional coverage options include personal injury protection, death indemnity and uninsured motorist coverage. Customers with anti-theft devices and claims-free records receive discounts on their policies.
Address: 15302 Stuebner Airline Road, Ste. G, Houston, TX 77069
Phone: (281) 440-8067
Hours: M - F: 8am - 5pm
Website: txfb-ins.com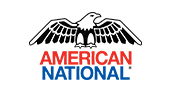 American National specializes in providing instant car insurance quotes and affordable premiums. Its insurance product offerings include policies for cars, commercial vehicles and recreational vehicles. Customers can file claims and make payments directly online.
Address: 2600 S. Loop West, Houston, TX 77054
Phone: (713) 270-9990
Hours: Call for hours
Website: americannational.com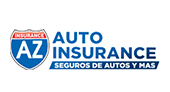 A-Z Auto Insurance provides car insurance, motorcycle insurance and SR-22 certificates. The company offers one-month and six-month policies, liability-only coverage, personal injury protection, roadside assistance and rental vehicle reimbursement. The company has more than 15 locations across Houston that are open six days a week.
Address: 726 Greens Road, Houston, TX 77060
Phone: (281) 854-4350
Hours: M - F: 9am - 7pm; Sat: 10am - 5pm
Website: aztexas.com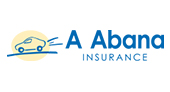 A Abana Insurance provides Houston residents instant auto insurance coverage in Texas. Consumers can file claims, make payments and change their policies directly on its website.
Address: 5239 North Freeway, Houston, TX 77022
Phone: (713) 692-4545
Hours: M - F: 9:30am - 6pm; Sat: 9:30am - 5pm
Website: a-abana.com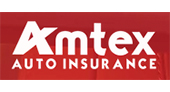 Amtex Insurance sells car insurance, commercial vehicle insurance and motorcycle insurance in Texas. Its insurance policies come with optional rental car reimbursement. Customers can submit claims and pay their policies directly online.
Address: 10409 Bentley St., Houston, TX 77093
Phone: (713) 691-2525
Hours: M - F: 9am - 6pm; Sat: 10am - 5pm
Website: amtexinsurance.com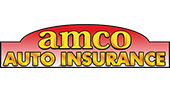 Amco Insurance offers auto insurance, commercial vehicle insurance, motorcycle insurance and SR-22 insurance in Texas. The company works with major carriers like Gainsco and Progressive. Potential customers can request a quote online. Current customers make payments on the company's website.
Address: 5206 Airline Drive, Houston, TX 77022
Phone: (713) 244-5858
Hours: M - F: 9am - 7pm; Sat: 10am - 5pm
Website: amco.net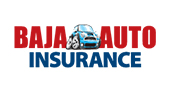 Baja Auto Insurance acts as an insurance brokerage, so its staff compares policies from multiple insurance providers to provide customers with options to fit any budget. It also helps customers with a history of tickets, accidents and DUIs find reasonably priced policies. The company offers roadside assistance and provides customers with emergency towing, jump starts and locksmith services.
Address: 12138 Veterans Memorial Drive, Houston, TX 77067
Phone: (832) 548-9372
Hours: M - F: 9am - 8pm; Sat: 9am - 7pm
Website: bajaautoinsurance.com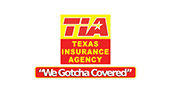 Texas Insurance Agency sells policies for all kinds of people, including young drivers, drivers with suspended licenses and Houston residents who frequently travel to Mexico. The company's agents work with more than 20 insurance carriers to provide multiple options for varying budgets and coverage needs. Request a quote and purchase your policy directly on the company's website.
Address: 11540 S. Wilcrest Drive, Houston, TX 77099
Phone: (281) 988-8444
Hours: M - Sat: 9am - 7pm
Website: gettia.com