Consumer Complaints and Reviews

I have been a customer of Amica for a few years and I was set up on auto pay so there should have not been a problem. Amica changed my information which resulted in them not being able to withdraw. They canceled my insurance. I was so frustrated and to reinstate my policy would cost my 900.00 dollars. Yes that's right 900.00 dollars because they say my insurance has a lapse... I will never use this company again.

DO NOT FALL FOR THEIR ADS!! Essentially this company is composed of thieves and thugs disguised as insurance providers. After I converted my auto and home insurance to Amica and made the payments, they notified us they had changed the terms requiring I insure two sons with driver's licenses addressed at our home. Amica ignored our evidence the sons were at school out of state and had no access to our cars and that our sons legally changed address. Amica billed us over $1,800 without our consent or request for added insurance.
When we switched to GEICO, Amica cancelled our Umbrella policy but did not return our funds. Instead they billed us more stating we owe to insure our sons. The outrage is beyond my comprehension. In addition, Amica billed us for three home policies by email (it went to spam) without our request or consent, and then cancelled all policies for non-payment. We received a letter two days after cancellation. They reinstated the policies, but all three were for more than the original policies and higher than my previous insurer.

I've had Amica for both my auto and car insurance since 2009. In the beginning, I was happy with the service. Since they've advertised on TV, the service has gone downhill and the prices have gone up! I had to call 3 times to get my former car, which I had sold, removed from my policy! I was still being charged the whole time! I asked to speak with a manager, was put on hold only to be told that the bill would remain the same. The rep kept on saying, "You made changes to your policy" when I'd told her three times that the bill was issued before I'd added another vehicle and made changes! I finally did get a manager. I emailed her two times to try to renegotiate a rate and left her a voicemail, none of which were returned! They have the nerve to rave about their customer service? Horrible customer service! Beware!!! I will never recommend Amica!!!

I obtained Amica Insurance for Home and Auto effective Feb 1, 2017. From Day 1, total miscommunication from various employees at Amica to me. One said this, one said that - emails from them contradicted each other. Cancelled them, effective date February 13th, 2017. In addition, looking on Facebook, not an FB "friend" but rather a semi-public home page from Amica, rep I was working with i.e.: disputes. Found 2 posts on his home page that were extremely vulgar towards Amica customers and to Amica, his employer. I have since reported him to Amica but the bottom line is if one cannot be professional at work and disrespecting his own employer and customers during own time posting semi-public inappropriate posts, the credibility of this company is amiss.

I was an Amica customer for 13 years before I made the best decision to cut those ties and go with another company. Despite never having any accidents, tickets, etc., my auto insurance premiums were always on the high side (I decided to stay with Amica for so long despite the high premiums because my mother claims that they are efficient in sending out appraisers/checks, etc --- I wouldn't know this because I never needed to use my insurance). My most recent premium for the period covering July 2016 to July 2017 was $1,395/year. Note: I am a 29 year old female, my vehicle is a 2011 so not brand new, I drive approximately 15 miles per WEEK, I pay in full, get e-statements, get every discount I am possibly eligible for and as I said, my driving record is impeccable.
This morning I received an email from Amica asking me to take a survey in connection with my "recent policy change." Knowing that I had not made a policy change, I contacted Amica and looked at my online account to see what was going on. Come to find out, Amica had unilaterally made a policy change on my behalf due to my recent move to a different town within the same state, and wanted to charge me an additional $298 for a total yearly premium of $1,693! The person I spoke with claimed that the premium is higher in Milford than in Groton -- I call **. I was absolutely outraged and cancelled my policy immediately after I signed up with Geico, with whom my premium is only $370.90/6 month period, for a yearly premium of $741.80. The kicker is that I am actually getting more coverage with my Geico policy than I was with Amica for about $950 more! This company is a total ripoff and I urge everyone to look elsewhere for insurance.
How do I know I can trust these reviews about Amica Auto Insurance?
744,857 reviews on ConsumerAffairs are verified.
We require contact information to ensure our reviewers are real.
We use intelligent software that helps us maintain the integrity of reviews.
Our moderators read all reviews to verify quality and helpfulness.
For more information about reviews on ConsumerAffairs.com please visit our FAQ.

About the only things I can say is the value of my policy is great and I had them back in the 80's and they were there for me when I had a claim, the only reason I dropped them back then was I was not driving so I had no car to insure. As for cs after purchasing a new vehicle between the dealer and myself it 4 days and about 20 phone calls to get the binder for my new car.

Tried to be proactive in deleting a car from my policy. Spoke with a Shawn ** and no bill. Chris ** had me pay in full without discount and sent a change order for another $38 a month later. Spoke to Kate ** and she couldn't figure out the math and sent me to Lola **. It's a three ring circus. Do not use this insurance company.

Tried to get an over the phone insurance quote from the idiot who answered when I called. He asked inane questions and then could NOT access any information on me. Just a half hour before had talked to another agent from Traveler's who had NO problem quoting me auto and homeowners and was eager to get me away from my current insurer. He claimed they needed an appraisal prior to issuing a policy anyway and that since he could not access my information he would call me right back. We are 3 hours later and NOTHING. So dealing with these people should there be a problem might be a nightmare.
My recommendation - stay away from this company. They spend way too much money on advertisements and way too little on their phone agents. Staying with my current insurer as my mortgage company is happy with them and I am happy with the mortgage company and my current insurer met the rate of Traveler's although dealing with that agent was a pleasure!

I was recently in the hospital and missed my Amica auto insurance bill. They ended up by canceling my policy and in order to reinstate my policy, they wanted to increase my premiums from $2100 a year to over $7000! I am still in shock over this drastic increase. We subsequently went to Travelers and our rate went back to $2100. I am in the process of now cancelling my homeowners policy with Amica.

Today I was charged over $140 dollars to reinstate an auto policy that was canceled in the same month that the premium was due and not paid. I have been a customer for over 30 years having both my house and autos insured with AMICA. What I have learned from this particular event is AMICA is not forgiving for missing a payment. Several months I had an agent misinform me that I had coverage when I did not. When I confronted AMICA, of what this mistake was resolved, however. I believe although it was their mistake it was counted against me.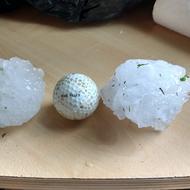 I was a little nervous signing up with an insurance company that did not have a local office/agent as I was used to. But their I-net rating and premium prices were so good that I took a chance. Then a few months ago we were hit by a terrible hailstorm (baseball size hail), that pummeled our home. Amica had an adjuster there the next day and they covered everything. I did not have to do any work. I just had to agree to their cost estimates, which were more than fair. I was able to get everything fixed or replaced with no hassle. Also, my policies just renewed, and they did not raise my rates. Yeah! Now I am no longer nervous as I know Amica is a good company who will be there if I ever need them again!

A few months back I switched from my long time insurance carrier to Amica for my home/auto package. What a mistake that was. After purchasing a new home I was given a figure of a little over $1000 to insure my new home. Two months later I receive a phone call from Amica telling me they figured incorrectly and my insurance was now going to go up by 30%! It was explained to me that this happened because they completely missed the fact that there is another kitchen in my finished basement. How does a company that is supposed to be so great at what they do miss an entire kitchen? After a long and drawn out conversation with the rep I had no choice but to pay more in what I consider a bait and switch situation. I'm hoping they did not miss the fact my home has a roof and call back later with a higher quote.
I was told that the rate could not be lowered for the home but if I took a good driver course I could get an additional $125-150 off my auto insurance. All I would have to do is take a one day class. Watch how this math works. The one day class for my wife and I would be between $25-50 each. The classes are given during the day, during the week which means time out of work for both of us. How does this save me any money? The answer is quite obvious. I have run a small family business that has been in existence for 68 years. If I make a mistake... I eat it. I would never go back to my client and tell them I missed something that would raise the price 30%. As a result this will be a one year contract. I will be seeking other coverage next year. I was always told the Amica reputation was second to none. Perhaps it used to be but not any longer.

Amica has been my insurance company for home and auto about 10 years. The service I have received has always been excellent. This week I had a flat tire on a back-country road. Amica called within a few minutes of my call with the name and phone number of the company that would be arriving with help. The company's driver kept me informed of when he would arrive and it was all taken care of with ease. The insurance company I was with before dropped my coverage after a small claim (ca. $200). Amica, on the other hand, despite my having had a few claims, has always been helpful, quick to respond and paid out promptly and fairly. Would I recommend Amica to a friend? You betcha! I often have!

I was shopping for car insurance a couple of years ago and was contacted by Amica Insurance. I know they insure more than vehicles, they also insure homeowner policy, renters insurance and many other type of insurance. My only need with them was car insurance and when they contacted me, I had never heard of them and was a bit wary, but as their rates were great, I did sign up with them. If I could I would give them a ten star rating. They do exactly what they say they will do.
I am on a very strict budget waiting a disability claim and I have had to contact them several times and extend the time for my premium to be paid. They have not only complied with my request every time, they are very courteous, professional and really care about their clients. I would recommend this insurance to anyone in need of car insurance, and I would recommend anyone look into their service record as well as their willingness to work with people and change companies. They do not forget they are dealing with people and understand and listen to your concerns. I have had several insurance carriers in the past, and they are without a doubt the best carrier I have ever found to meet my car insurance needs.
So often people in this profession forget the most important thing when dealing with the public. They often treat you as a number not a person. This company is a "people" company and do not forget they are dealing with people that have problems in every day life and often have difficulty and need extensions on their payments. I had an incident just last month when my payment was due, had mechanical problems with my car that had to be fixed and as a result I needed some extra time to pay my car insurance. As they had done in the past, they were courteous, helpful, really concerned and more than happy to work with me and allow me to extend my payment out to a time I could better afford to pay it. We need more insurance companies like this one.
I am definitely not a salesperson, but I hope to make as many people aware that I can that if you need car insurance, homeowners, rental insurance, they are the company you want. It isn't just that they go over and beyond the call of duty to work with you, they do it in such a courteous manner that you feel better just from having to talk to them. I have spoken to several of their representatives and have not found one that does not display the same amount of courtesy and professionalism as any of them. It is so nice to know there are still companies out there that remember they are dealing with people with problems in every day life as the next person. They are very knowledgeable and never fail to give correct information and clear professional kind advise.
I hope any of you in need of insurance needs to contact them and any of you that are not satisfied with the carrier you have will consider calling them and making a switch. You will not regret your decision in doing so. I am new to this site, so I am not sure if I am allowed to give their contact information, however a google search will immediately show you how to get in touch with them. The last call I made I spoke to "Joan" and she was so very helpful I plan to call her supervisor to let him know how extremely helpful she was.
In addition to all the praise mentioned for this company, I would also like to add that despite how busy they are, how many calls they may get or have waiting, when you are on the phone with them you are made to feel as if you are the only customer they have and they do not rush you off the phone. They take the time to listen to every word you say as if you are the most important call they have. So any of you needing car insurance coverage, or just need to change companies, please call Amica Insurance. You will be glad you did.

My wife is driving my car when she got accident in Temecula, CA. I have only liability on my my vehicle because it is 2003 Honda pilot. My wife is not at fault according to the police report. First the other car involved has expired license, not registered vehicle and beat the red light. After exchanged of informations between both parties, the other driver show as proof of insurance with is United Alliance. So right away, informed AMICA and the insurance that other party showed us, so filed a claim to both insurance company. They gave me a claim number and a adjuster to deal with.
At this point my car was towed to the towing yard because I knew that their insurance gonna take care of it. So after two days of waiting for their callback, they said they are waiting for the report.and so I talk to AMICA if they can help me facilitate my claim because it showed that the other party involved have a non existed policy. So I can't claim any damage cost my car. So I ask AMICA that I have uninsured motorist on my policy but they insisted that I am not covered for uninsured motorist. I was frustrated knowingly that I have to pay the towing company $850.00 for 6 days storage and towing services in my car. I WON'T RECOMMEND TO INSURED YOUR PROPERTY HERE. Waste of time and money. Poor customer satisfaction. Hard to deal with.

I was with Amica for 4.5 years. I hadn't been paying enough attention to my rates. When I received my policy in the mail, I realized my rates had gone up more than double in the time I had been insured. I called Amica and the rep politely explained to me that my rate had been raised every renewal period because I wasn't considered a customer in good standing. I asked how they determined that, since I had no tickets, accidents or claims, and had both my car and renter's policies with them. She stated, since I had not been a customer with them for 5 years or more, I wasn't considered a "good" customer yet. I was shocked and argued my position of being claim and ticket free, always paying on time etc. to no avail. She stated she was sorry but that was their policy. Well, their policy immediately lost them a customer and gained them a bad review added to the many others I have read. Bad company, Amica.

Amica was the insurer for the guy who plowed into the back of my car. Based on my experience, I recommend shorting Amica's stock. They gave me the unwelcome choice of either settling with them for well below the value of my car (which was totalled), or taking them to court, which I have neither the time nor the energy to do. Their use of my time was aggravating. They deal with individuals unfairly because they can. I don't believe the Amica agent on my matter (Patty **) was incompetent, but she is either powerless to do anything other than screw over someone like me, or she is extremely dishonest. If she is honest, she would be smart to quit. At least then she might retain some shred of her integrity. Amica has none.

Yes they have good rates, but on any serious accident, they will fight unfairly with any means to screw you out of paying. I'm not sure there is ANY insurance company out there with a "soul" and who will look to do the "right thing", but Amica definitely is NOT a company with a soul. They will sleep with the devil in order to not do the right thing. BUYER BEWARE... Do not be fooled by this company ads! Do not expect them to pay you fairly on anything other than minor claims. Vicious is a word that comes to mind – sly, snake, liars, and vicious are words that come to mind. I have so much documentation on my experience and I will never throw it away. Any of my friends who wants to know about Amica, I pull out my box of records and volunteer to spend about an hour going over the tragic experience with this company. I prove to them what happened to me. My advice -- do not go with Amica for any serious insurance claims!

AMICA is always most highly recommended. J. D. Powers has ranked them # 1 in customer satisfaction for 13 years. I've used them for homes/autos for decades and would never consider switching. I challenge you to price Amica insurance as they saved us thousands. They do not insure high risk people so it keeps my rates low. Also, we have had a couple of claims and they were always fair and responsive.

Why buy the extra insurance??? So when you file a claim they refuse to renew your policy because they had to pay out!!! Deer accident claim from 2 years ago, and another uninsured motorist claim from 3 years ago for my 14-year-old son that was a passenger in someone else car and was almost killed. They had to pay for his medical and still has to pay him when he turns 18. They only paid $4,600.00 out of his over $100,000.00 in Medical Bills. Then put us through hell with the attorneys to get anything paid for over the first year. What a bunch of scumbags!!! Isn't this why we pay for Insurance, in case of emergencies???
The other claim they are using against me is from 2 years ago for the $100.00 tow from my car breaking down. Are you joking me? Then they said "Well you got a speeding ticket last year going 10 miles over." Big deal! I got a speeding ticket in 30 years of my life driving. Then they used the cell phone at a stopped intersection from 2.5 years ago. Why didn't they use that against me before then? They waited almost 3 years to use it against me. Sounds to me that I cost them some money and now I'm a risk! That is all they care about is making money not losing any money. They don't care about us, it's about them!!! I don't recommend THIS INSURANCE COMPANY TO ANYONE!!! Call Esurance. They are much better!

I was hit by an Amica customer 3 weeks ago. I have been calling daily, but have only spoken to the assigned adjuster once. She will NOT return my calls. They have yet to get a statement from their at fault party and continue to give me the run around about a car rental. I was told that I should pay out of pocket or go through my insurer. Wonder how long that reimbursement will take. No thanks. This company sucks ass and should not be supported.

I had an Amica homeowner's policy for a year. Toward the end of the year I was looking for a new auto insurer so I went with Amica. Shortly after signing up a new auto policy I was told that Amica would have to cancel my homeowner's policy because I told the agent that I was going to be travelling a lot over the course of the year for business, and they said that if I wasn't in my home for more than 11 months of the year they couldn't insure me. They immediately stopped returning my calls and began to treat me like I'd somehow attempted to deceive them. They refused to offer me any other policies, and overall kept misquoting me back to myself when I called in to ask why I was being refused a policy. Overall I felt really abused by Amica and it was a really terrible experience. I'll never have another policy with them again, and strongly recommend against them for customer service.

I paid insurance premiums for over 20 years including several homes and autos and liability insurance. Eight-9 years ago I wished to continue with them on a home in rural area of Southern California. Guess what? They could care less! "No we can not help you due to a potential loss in a fire!" Thank god for a local agent with State Farm. There is no loyalty with these people. Drop them ASAP and consider it a movement in the right direction. Looks like they are advertising on FOX. What a weak attempt for a low level insurance company. Fire the management and hope you can find a reputable "insurance company that cares"! Peace.

Terrible experience. I switched to Amica last year due to great rates I was quoted. After first year they added a $375 surcharge for a traffic ticket I had nearly a year before I switched. My initial policy was for $458. My renewal with added collision protection went up to $1605 with surcharges. Needless to say I dumped Amica today. Saved over $1000 a year on my car, house and umbrella policy with State Farm. Be careful Amica agents will lie on initial quote and then surcharge you for past violations for three years. Not an honest company to deal with.

Their client rear-ended me while I was sitting in a parked car. She refused to give me her info. The police were called and they made sure all info was exchanged. Amica never called me or my insurance company. When I finally got ahold of someone there was excuse upon excuse. My favorite - "We didn't have your phone number." But they had all my insurance info.
I was in and out of the doctor's office for over a month, in constant pain. I lost over a week of work, I couldn't continue to go to my doctor's office because I started a new job. They lost all my paperwork, twice, I've had to redo my statement at least 3 times. They claimed they couldn't get my medical records, even with the medical release. I got the records for them, which I found out they never requested.
Eleven months later this jerks offer me $1200! Which didn't even cover my lost wages!!! After speaking to a lawyer and a family member who's in the insurance industry, both agreed THIS WAS NOT A FAIR OFFER. THIS COMPANY DOES NOT CARE ABOUT THE PEOPLE!!! Again their client admitted fault and I get treated with such disrespect and disregard!!!

Thought I would take time to write a positive review. I have had Amica in Ohio for 10 plus years. Had several claims. I was T-boned at an intersection (other person's fault) though the police wrote a no-fault due to the new traffic lights that were put in. Amica went after the other company at my request for my deductible doing a decent procedure in due diligence (did not get my deductible due to the "no fault" police report). I would not recommend using their "preferred repair shops" however - not so happy with their work at two different shops, but they do not hesitate to let you go wherever you want and always paid estimates plus hidden costs without hesitation.
Had one deer hit "collision"; one son totalled a car - they paid fair market which was a good number without questions; another rear end (son) (his fault) -- it was a lower value / 17 year old car. Their market evaluation was a little low. (I explained I had a new clutch put in, new water pump / timing belt etc -- but they said that was "maintenance" and didn't had value.)
They use CCC (low) and local autos for sale with similar age/miles -- couldn't get them to get up to what I thought I could sell the car for based on the mechanical condition. They cited pre-existing physical issues which were true, but a car of that age, the mechanical and low miles meant more to me in terms of value (ie a good runner), and their claims adjuster was a little high in the repair estimate (which you want normally) -- but it "totalled" the car. I found a shop that would do the work for less, and they agreed to get the repair done. They do allow you to take the settlement less your deductible and keep the car as a "salvage car"... which is a *great* option if you have the time and effort.
Their online chat is excellent; local reps are very helpful. They might not be the "cheapest" but they are definitely not the highest rates either (I shop around every once in a while). **Considerable** discount for multiple cars / drivers / combined home / auto / good driver / good student. Checks are always mailed quickly. They also put highest risk drivers on lowest insurance cost autos regardless of who drives what (for a household) to get the best rates. I have 3 boys driving 21 and under plus my wife and I in a metro area with 6 autos and home.

I was with another company before taken the bait for a lower rate to switch to Amica for home service. They don't pay your claim if you're a new customer, their customer service is poor, and they run Ponzi scheme that is licensed by the certain state department. They take your money and don't pay your claim. They have lawyers in Association and individual insurance state board that they pay and would drop your case before they even investigate the illegal monopoly with provision papers works they would send you 60 days after they take your money.
Apparently, one of last reason they gave for trying or not process my claim, was that they need my final three years tax returns, utility bill, bank statement, etc. I don't remember before building my house in 2007 giving my bank this much info since I was 50% over LTV. Their provision that comes in the small note was only provided to me 60 days after signing up said so; I own a business. Why would I provide or sign with a company that is asking for such personal information? Worst insurance company ever. Trust me you will find out. Grieco is much better. First they took me in, and cut my yearly premium, not in half, but below in half. My duty is to spread forth this new, until I have evidence that this company has lost what I have to come out pocket for repairs up to date.

Sent me email saying I was late in paying and would be canceled. Had operation and missed payment due to operation. Immediately went to website and made the payment. And website confirmed payment and no cancelation. They cancelled anyway over 7.50 cents which was not shown on the billing page and told me I would have to pay for new policy at 2000 due to I had no proof or prior insurance. What a total scam, they knew I had prior insurance and cancelled it anyway just so they could charge me a ridiculous rate. And I had been with them for over. Just so you know I have been accident and ticket free for almost 10 years. Total scam artists!

I signed up with Amica last year. My husband & I have perfect driving records. After paying for several months, to the tune of $224 per month, I started to check into different companies. (What can I say - I'm an idiot!) I immediately cancelled my coverage with Amica and signed up with GEICO. I had the same coverage and the premium was $299 FOR SIX MONTHS!!! There has to be something wrong with this picture and the extraordinary rates that Amica gets away with.

I dropped my Amica Auto Insurance Dec 11 because I found another which charged $300 less per year and with a better deductible. My payment to Amica was due the beginning of November. I paid it in full for the year. I then received another bill for $6. I had meanwhile gotten info on the new company. So I called Amica, told them I was dropping them as of December 11 and asked about the $6 bill I had received. The woman at Amica told me that $6 actually wasn't due until August and since I was leaving Amica anyway, I should just ignore it. She also agreed to reimburse me a check for $1200+ returning what I had paid for the year. I received that check around a month later.
Today I received a note from Amica saying they had turned my file over to a collection agency because I hadn't paid them their bill for $6. I called Amica and was told by them that I had been billed 'numerous' times for that $6, and never responded. Actually I was billed the once, at which time I was told not to bother since it wasn't supposed to have been sent until August anyway. The woman on the phone today told me I owed the $6 anyway. I asked why it hadn't been taken out of the check they had sent me as a return for my yearly payment. I then asked why it would be considered late anyway since I could have paid quarterly but decided to pay in full.
I was told it was considered a different account because I had purchased a new car thereby switching my insurance from a 2010 auto to a 2016 auto (I still had only one car). I said I'd like my name taken from that collection agency before it ruined my credit rating. I was told I'd have to pay that $6 on the phone immediately by credit card if I wanted it taken from the collection agency. Of course I did so, being concerned about my credit score. I then checked my credit score which had been around 775 constantly. It is now down to 720!

Matthew BrodskyInsurance Contributing Editor
Matthew Brodsky is an established expert on insurance, having written hundreds of articles and other pieces of content on the subject, interviewed countless practitioners, and attended dozens of conferences and events. He served as an editor at industry magazine Risk & Insurance for six years. More about Matthew→

Amica Auto Insurance was founded in 1907 and is the oldest mutual insurer of automobiles in the United States. They scored an A++ rating from A.M. Best Company.
Wide coverage range: Amica offers a complete range of coverage options, from vehicle, passenger, liability and comprehensive packages.
Nationwide: Amica has 44 offices across the country, making them easy to contact and get support from.
Discounts: They offer a number of great discounts, including those for people with multiple cars, as well as loyalty discounts for customers who stay with them over time.
No new car loss depreciation deduction: They offer no deduction for depreciation when a new vehicle is declared a total loss within the first year of owning it.
Roadside assistance: Amica also offers towing and labor coverage on the roadside to help drivers deal with unexpected breakdowns. They will also reimburse you for calling a towing company.
Best for Drivers with new cars and drivers with cars in poor condition.
Amica Auto Insurance Company Profile
Company Name:

Amica Auto Insurance

Website:

http://brand.amicacoverage.com/