Consumer Complaints and Reviews

I work out of town. I come home for a few days and I am ready get my car repaired. Call my adjuster. He advised me where to go. I called the repair shop and they advise me to bring the car in until Monday because Amica will not pay for rental over the weekend. Sounds like some type of DOI complaint to me or maybe even bad faith but who knows. I will just pay out of pocket and cancel. Too many reviews about Amica not being copacetic.

Yesterday, I gave Amica the 'boot'. Why would I do this after 15+ years being their customer for combined Auto and Homeowner's insurance? The answer is simple, after I explain the background leading up to my decision. Over that span of time, I have paid Amica over $15,000 in auto and home insurance premiums without a single claim. In January this year I had a minor fender-bender when backing out of a parking space at a local supermarket. The total claim value to repair my vehicle and the other person's vehicle was $3,795. I paid the repair shop $1,000 for my deductible, which left Amica with an out-of-pocket cost of $2,795. At that time, I asked if this accident would cause my premium to increase. Verbal responses from Amica were evasive and inconclusive until a few months ago when my monthly bill increased by $47.92 per month. The surcharge period is 3 years.
I am billed 10 out of 12 months per year, so the total claim recovery to Amica is $1,438 (rounded). Results are... Amica's cost is $1,357, my cost is $2,500, including deductible and surcharge. So, after 15+ years, $30K in premiums and $1,357 cost to have me as a customer, Amica's gross profit in me is ≈ 95%. It was easy to find another company to provide better coverage with useful additional benefits and lower deductibles. And, it was long overdue for me to compare. I decided to seek out a local insurance agency that has access to multiple insurance brands and a positive long-standing reputation in the community. Now, I am pleased to deal face-to-face with someone I will get to know and trust; someone that will go to 'bat' for me when I need it. I'm tired of dealing with big Insurance companies and banks that hide behind voice routing and automated digital assistants, and their 'take it or leave it' policies.
Effective today, I'm saving $997 per year for combined auto and homeowner's insurance by an A+ rated Amica competitor. At the same time, I have acquired two friends in business that share many of the same interests in my local community. My departing message to Amica is this... When I called to cancel my policies, the representative I spoke with didn't even ask why. I was not transferred to a loss prevention department or a supervisor to discuss my request. Your representative simply asked me to state one of my policy numbers.
After doing this I was informed, "It's done! Will there be anything else I can help you with?" By this response I knew with certainty that I made the right decision.
I'm an average hard-working consumer. I want to be cared for and appreciated as a customer. I want to engage in open dialogue with someone willing to listen and is empowered to negotiate and make decisions. I might have continued to pay more and stay longer if you had done this for me.

I want to give credit where credit is due. Last month my daughter bottomed out the Audi and ripped the oil pan and transmission. We had just bought the car and have never filed a claim before. Lori at Amica was quick and efficient and took care of us right away. I read about the horror stories about some peoples struggles with their insurance company. My experience was terrific, folks if Lori is any indication of the business philosophy at Amica you can't go wrong. Thank you.

Horrible, they do not want help their clients. They question everything the client does. They do not return calls nor do they answer emails. They delay delay delay. I am still waiting on answers from my claim yet they had no problems taking my money. HORRIBLE.... run!

Had quote with this company already then they sent me online mail asking me to do online quote again. So that's what I did. Then after filling in all the information they gave me a quote and told me I had so many days to call and accept it. So I called them and after going through the quote again at the end told me that underwriting doesn't insure people with more than 2 at fault accidents. Saying that I told them on the online quote 4 months ago that they had on file of these accidents and also again on second online quote yesterday. Terrible mismanagement of customer service. What a lack of caring. Terrible company.
How do I know I can trust these reviews about Amica Auto Insurance?
854,137 reviews on ConsumerAffairs are verified.
We require contact information to ensure our reviewers are real.
We use intelligent software that helps us maintain the integrity of reviews.
Our moderators read all reviews to verify quality and helpfulness.
For more information about reviews on ConsumerAffairs.com please visit our FAQ.

My August 1, 2017 Renewal Amica Auto Ins. Policy arrived with a 35% increase over last year's policy. So, I called Amica and got no satisfaction. Then wrote to the CEO of Amica, Mr. Robert DiMuccio. Branch Manager James **, called me about the letter to his CEO. He told me that North Carolina law required Amica to increase my rate, because I had been a licensed driver for 60 years. And that was true, barring the fact that I had not had any accidents or claims, or traffic violations during my driving history.
I never thought that Amica would use my age and not my driving history, to increase my Auto Premium by 35%. It is an unpleasant experience for me to say goodbye to Amica. Parting is not easy for me, after 37 years as an loyal Amica customer. However, it may be required due to my Amica Automobile Policy being increased by 35% for the August 1st Renewal Policy. There have been no claims on my policy. I haven't received any traffic violation tickets since I was a teenager. My automobile is the same vehicle, that has been insured by Amica for past years. The Terms of the Coverage have remained the same over the years. Plus, I am averaging less than 8,000 miles per year driving the insured auto. And it is garaged when I'm not driving it.
My Amica Insurance Policies over the 37 years, have been for Vehicles, Homeowner, Excess Liability, Life Insurance, and Boats. Currently I have Auto, Homeowner, and Excess Liability Policies, in effect. Like most of Amica's customers, my needs for different coverage have evolved over the past 37 years. I do feel that for whatever reason, the Policy Premium increase of 35% is extremely beyond any reasoning. I have been told by an Amica representative that the reason for the excessive increase, is that I have reached the age where I fall into a higher risk group. Please have someone review my automobile coverage and my driving history to remove the 35% increase in my premium for the August 1, 2017 renewal. Amica has afforded me 'peace of mind' over the past 37 years. I would like to continue the relationship, rather than starting a new one.

Hail damage claimed on our roof. First adjuster said no hail damage just wear and tear. Several roofing companies stated otherwise. I am not a roofer, it is quite obvious there is damage. Therefore a second adjuster was request. Second one states there is 'some' hail damage. So they made a small payment, I had a independent adjuster come by and take a look so I can get an unbiased opinion. He stated roof needs to be replaced. So now I had to hire a public adjuster. The moment I did that, Amica notifies me that they will not be able to renew my policy! What shysters!
Apparently, suddenly I am too 'high risk'. However, they forgot to send me an official notice on this, so legally they had to renew my policy. So I went through with the PA, and they hire a law firm for the claim. This is absolutely not appropriate. IF there is no damage I can accept that and move on. But two different adjusters from same company have different opinions, and then when I try to pursue it further, they deny to renew me! People, just stay away.

I called them on a Sunday. They answered with minimum selections. Got a check in the mail as a settlement that day. Picked up the totaled truck the next day at the location it was at and made sure I was OK several times. They have provided excellent service and advised us on the best policy type on 5 cars.

Got hit by a hit and run driver. Minor injury to my back. My claim less than $10,000. After dragging their feet for months they turned me over to some fraud attorney for a statement under oath taken by a court reporter. Needless to say, I cancelled all my insurance with them. I may give them their statement, but I think they are trying to make me look bad somehow. My take: Delay, intimidate, deny. I have nothing to hide. Just irritates the hell out of me. They want tax returns, months of credit card bills, checking accounts, cell phone records. A real nightmare. Consumer friendly? Policyholder friendly? HELL NO!

My policy was CANCELLED after customer loyalty for 27 years. I had a multi-policy, auto and homeowner with Amica for almost 30 years. I started with them in PA in 1990 with an Auto Policy. In 1994, I added a Homeowner's Policy. In 1998, I added an additional vehicle. In 2000, I moved to Florida as a loyal customer using Amica again for my 2 automobile and home. So Amica has been reaping the benefits of my premiums in the thousands of dollars for a multi-car (my husband and I) and homeowners policy for all of these years.
In all of the years with Amica, I always had a spotless driving record; maybe filing 1 claim. In 2015, 2016 I had to a few accident claims. Due to my husband's battle with cancer and finally succumbing to the disease, I did not have the strength to fully investigate some of this unfairness. At times I was treated very poorly by the claims department. I was never warned that my policy could be in jeopardy even after asking that question. It was a shock to get the cancellation letter.
I do realize quite a bit of money was paid out in claims, but to cancel me, a loyal customer for 27 years, is downright despicable...Fair Weather Company. Do NOT use them!! I would choose "NO" stars for this review, but it is not available.

Easy, helpful, great customer service. I love Amica but they're expensive. Even for a small accident claim with no injury, my rates went up a lot.

I was rear-ended by another motorist. I submitted claim by phone, including photos, etc. Amica contacted their (guilty party) insurance co. and authorized repairs to my car right away. Amica proceeded to handle all claims against guilty party in very expeditious way. I received answers every time I called. Their settlement process is efficient and their follow up is great in every way. Top notch, personal response to all contacts.

Amica is a mutual company, they return excess profits as dividends. It belongs to its policyholders and they treat you that way. It varies a bit by state (NJ is better than PA) but I have been with them 27 years and have no intention of switching. They once paid about $13k for the removal of an old oil tank that they didn't really have to pay for according to the policy.

Increased rates. I get automatic car insurance rates every year and I have never had an accident. If anyone has experienced this rate increase every year despite having no accidents could you let me know. It would be appreciated.

Got homeowners and car insurance from Amica. Very professional and very concerned for losses. Had to litigate with other driver and they were helpful every step of the way.

Customer service is excellent and has been for 43 years. Premiums are invested and returns at year end are minimum of 20% every year!

Had several different insurance companies over the years and a few claims. 2 years ago we chose Amica. Few months ago my wife lost her engagement and wedding ring when running errand, felt sick to her stomach about it. We looked everywhere, posted flyers, police report etc. Eventually we filed a claim. Amica handled this very professionally, send out an PI to investigate and take a statement. They had the rings appraised by a third party (based on the GIA certificates). Very soon they paid us the appraised value (a substantial amount, by check) which was the same as our appraisal from 2 years ago and closed the case.
Unfortunately our premium on the HOI went up but we knew that would happen, same practice most insurance companies do after a claim. The rings were insured via a add -on (special rider) to the HOI, for the appraised value. Amica had the best rates. Very pleased with how they handled this case. We will insure the new rings again with Amica (We are in no way sponsored, affiliated or so with Amica, just a honest review).

I don't understand why there are so many one star ratings for Amica Insurance. I have had them for about 20 years and they have been nothing but wonderful. When a tree fell on my garage an adjuster was out in two days and my insurance check was here in two days after that and it was more than fair for the repairs that needed to be done. When I had a small fender bender and ran over a fire hydrant the police told me I didn't have to do anything and two weeks later I got a bill for the fire hydrant for almost $10,000! I called Amica and they were so wonderful, the agent said "Well you did not fill out an accident report" and I told her that the officer told me I didn't have to. She said "Well then we will do it right now."
A week later I got a letter from Amica saying that they were pleased to inform me that the claim had been paid to the water company and I didn't have to pay one penny for that fire hydrant. I will never leave Amica! Another thing that I love about this company is that when you call you get to talk to a real person, not a recording where you press numbers until you go crazy. I would recommend Amica to anyone who is looking for insurance. I have them for my homeowners insurance and for my car insurance and they are awesome.

I have been a customer of Amica for a few years and I was set up on auto pay so there should have not been a problem. Amica changed my information which resulted in them not being able to withdraw. They canceled my insurance. I was so frustrated and to reinstate my policy would cost my 900.00 dollars. Yes that's right 900.00 dollars because they say my insurance has a lapse... I will never use this company again.

DO NOT FALL FOR THEIR ADS!! Essentially this company is composed of thieves and thugs disguised as insurance providers. After I converted my auto and home insurance to Amica and made the payments, they notified us they had changed the terms requiring I insure two sons with driver's licenses addressed at our home. Amica ignored our evidence the sons were at school out of state and had no access to our cars and that our sons legally changed address. Amica billed us over $1,800 without our consent or request for added insurance.
When we switched to GEICO, Amica cancelled our Umbrella policy but did not return our funds. Instead they billed us more stating we owe to insure our sons. The outrage is beyond my comprehension. In addition, Amica billed us for three home policies by email (it went to spam) without our request or consent, and then cancelled all policies for non-payment. We received a letter two days after cancellation. They reinstated the policies, but all three were for more than the original policies and higher than my previous insurer.

I've had Amica for both my auto and car insurance since 2009. In the beginning, I was happy with the service. Since they've advertised on TV, the service has gone downhill and the prices have gone up! I had to call 3 times to get my former car, which I had sold, removed from my policy! I was still being charged the whole time! I asked to speak with a manager, was put on hold only to be told that the bill would remain the same. The rep kept on saying, "You made changes to your policy" when I'd told her three times that the bill was issued before I'd added another vehicle and made changes! I finally did get a manager. I emailed her two times to try to renegotiate a rate and left her a voicemail, none of which were returned! They have the nerve to rave about their customer service? Horrible customer service! Beware!!! I will never recommend Amica!!!

I obtained Amica Insurance for Home and Auto effective Feb 1, 2017. From Day 1, total miscommunication from various employees at Amica to me. One said this, one said that - emails from them contradicted each other. Cancelled them, effective date February 13th, 2017. In addition, looking on Facebook, not an FB "friend" but rather a semi-public home page from Amica, rep I was working with i.e.: disputes. Found 2 posts on his home page that were extremely vulgar towards Amica customers and to Amica, his employer. I have since reported him to Amica but the bottom line is if one cannot be professional at work and disrespecting his own employer and customers during own time posting semi-public inappropriate posts, the credibility of this company is amiss.

I was an Amica customer for 13 years before I made the best decision to cut those ties and go with another company. Despite never having any accidents, tickets, etc., my auto insurance premiums were always on the high side (I decided to stay with Amica for so long despite the high premiums because my mother claims that they are efficient in sending out appraisers/checks, etc --- I wouldn't know this because I never needed to use my insurance). My most recent premium for the period covering July 2016 to July 2017 was $1,395/year. Note: I am a 29 year old female, my vehicle is a 2011 so not brand new, I drive approximately 15 miles per WEEK, I pay in full, get e-statements, get every discount I am possibly eligible for and as I said, my driving record is impeccable.
This morning I received an email from Amica asking me to take a survey in connection with my "recent policy change." Knowing that I had not made a policy change, I contacted Amica and looked at my online account to see what was going on. Come to find out, Amica had unilaterally made a policy change on my behalf due to my recent move to a different town within the same state, and wanted to charge me an additional $298 for a total yearly premium of $1,693! The person I spoke with claimed that the premium is higher in Milford than in Groton -- I call **. I was absolutely outraged and cancelled my policy immediately after I signed up with Geico, with whom my premium is only $370.90/6 month period, for a yearly premium of $741.80. The kicker is that I am actually getting more coverage with my Geico policy than I was with Amica for about $950 more! This company is a total ripoff and I urge everyone to look elsewhere for insurance.

About the only things I can say is the value of my policy is great and I had them back in the 80's and they were there for me when I had a claim, the only reason I dropped them back then was I was not driving so I had no car to insure. As for cs after purchasing a new vehicle between the dealer and myself it 4 days and about 20 phone calls to get the binder for my new car.

Tried to be proactive in deleting a car from my policy. Spoke with a Shawn ** and no bill. Chris ** had me pay in full without discount and sent a change order for another $38 a month later. Spoke to Kate ** and she couldn't figure out the math and sent me to Lola **. It's a three ring circus. Do not use this insurance company.

Tried to get an over the phone insurance quote from the idiot who answered when I called. He asked inane questions and then could NOT access any information on me. Just a half hour before had talked to another agent from Traveler's who had NO problem quoting me auto and homeowners and was eager to get me away from my current insurer. He claimed they needed an appraisal prior to issuing a policy anyway and that since he could not access my information he would call me right back. We are 3 hours later and NOTHING. So dealing with these people should there be a problem might be a nightmare.
My recommendation - stay away from this company. They spend way too much money on advertisements and way too little on their phone agents. Staying with my current insurer as my mortgage company is happy with them and I am happy with the mortgage company and my current insurer met the rate of Traveler's although dealing with that agent was a pleasure!

I was recently in the hospital and missed my Amica auto insurance bill. They ended up by canceling my policy and in order to reinstate my policy, they wanted to increase my premiums from $2100 a year to over $7000! I am still in shock over this drastic increase. We subsequently went to Travelers and our rate went back to $2100. I am in the process of now cancelling my homeowners policy with Amica.

Today I was charged over $140 dollars to reinstate an auto policy that was canceled in the same month that the premium was due and not paid. I have been a customer for over 30 years having both my house and autos insured with AMICA. What I have learned from this particular event is AMICA is not forgiving for missing a payment. Several months I had an agent misinform me that I had coverage when I did not. When I confronted AMICA, of what this mistake was resolved, however. I believe although it was their mistake it was counted against me.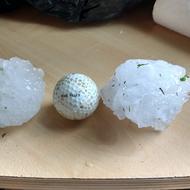 I was a little nervous signing up with an insurance company that did not have a local office/agent as I was used to. But their I-net rating and premium prices were so good that I took a chance. Then a few months ago we were hit by a terrible hailstorm (baseball size hail), that pummeled our home. Amica had an adjuster there the next day and they covered everything. I did not have to do any work. I just had to agree to their cost estimates, which were more than fair. I was able to get everything fixed or replaced with no hassle. Also, my policies just renewed, and they did not raise my rates. Yeah! Now I am no longer nervous as I know Amica is a good company who will be there if I ever need them again!

A few months back I switched from my long time insurance carrier to Amica for my home/auto package. What a mistake that was. After purchasing a new home I was given a figure of a little over $1000 to insure my new home. Two months later I receive a phone call from Amica telling me they figured incorrectly and my insurance was now going to go up by 30%! It was explained to me that this happened because they completely missed the fact that there is another kitchen in my finished basement. How does a company that is supposed to be so great at what they do miss an entire kitchen? After a long and drawn out conversation with the rep I had no choice but to pay more in what I consider a bait and switch situation. I'm hoping they did not miss the fact my home has a roof and call back later with a higher quote.
I was told that the rate could not be lowered for the home but if I took a good driver course I could get an additional $125-150 off my auto insurance. All I would have to do is take a one day class. Watch how this math works. The one day class for my wife and I would be between $25-50 each. The classes are given during the day, during the week which means time out of work for both of us. How does this save me any money? The answer is quite obvious. I have run a small family business that has been in existence for 68 years. If I make a mistake... I eat it. I would never go back to my client and tell them I missed something that would raise the price 30%. As a result this will be a one year contract. I will be seeking other coverage next year. I was always told the Amica reputation was second to none. Perhaps it used to be but not any longer.

Matthew BrodskyInsurance Contributing Editor
Matthew Brodsky is an established expert on insurance, having written hundreds of articles and other pieces of content on the subject, interviewed countless practitioners, and attended dozens of conferences and events. He served as an editor at industry magazine Risk & Insurance for six years. More about Matthew→

Amica Auto Insurance was founded in 1907 and is the oldest mutual insurer of automobiles in the United States. They scored an A++ rating from A.M. Best Company.
Wide coverage range: Amica offers a complete range of coverage options, from vehicle, passenger, liability and comprehensive packages.
Nationwide: Amica has 44 offices across the country, making them easy to contact and get support from.
Discounts: They offer a number of great discounts, including those for people with multiple cars, as well as loyalty discounts for customers who stay with them over time.
No new car loss depreciation deduction: They offer no deduction for depreciation when a new vehicle is declared a total loss within the first year of owning it.
Roadside assistance: Amica also offers towing and labor coverage on the roadside to help drivers deal with unexpected breakdowns. They will also reimburse you for calling a towing company.
Best for Drivers with new cars and drivers with cars in poor condition.
Amica Auto Insurance Company Profile
Company Name:

Amica Auto Insurance

Website:

http://brand.amicacoverage.com/