Find the Best Car Insurance in Albuquerque, NM

Top 11 Albuquerque Car Insurance Companies

EverQuote Insurance Services

Insurance marketplace with a free online comparison tool for auto, home, renters, life and health insurance quotes. Enter your parameters and get quotes from multiple providers in minutes.

Compare Quotes
Farmers Auto Insurance
Read 515 Reviews

In 1959, Farmers Insurance received thanks for quickly replacing a customer's stolen car battery. Today, it serves over 10 million households throughout the U.S., offering coverage against accidents as well as repair services.

Compare Quotes
Dairyland auto
Read 233 Reviews

Based in Wisconsin, Dairlyand Insurance sells auto and motorcycle insurance nationwide. They offer immediate coverage for all types of drivers, including SR-22 insurance, non-owner insurance and insurance for teen drivers.

Freeway Auto Insurance
Read 154 Reviews

Freeway Insurance belongs to Confie Seguros, the largest private insurance company in the U.S. It offers affordable auto insurance plans, including high-risk insurance, to help every consumer be able to afford auto insurance.

Compare Quotes
Fred Loya
Read 251 Reviews

Fred Loya considers itself a leader in low-cost insurance. It offers insurance across the Southwestern and Southeastern United States, with over 525 office locations that consumers can contact or visit.

Fiesta Auto Insurance
Read 24 Reviews

Founded in 1999, Fiesta Auto Insurance Center has locations around the country and work with over 40 top insurance carriers. They have Spanish fluency for consumers who speak Spanish, and consumers can request a free quote online.

Acceptance Car Insurance Albuquerque
Read Author Review

Provides free online car insurance quotes. Offers specialty auto insurance for a variety of customers, including teenage and high-risk drivers. Sells motorcycle insurance. Lets customers make payments and submit claims online.

Albuquerque Insurance World Inc. Car Insurance
Read Author Review

Provides free car insurance quotes online. Activates insurance policies over the phone. Accepts payment on its website and in person. Offers car insurance for customers who routinely drive in Mexico.

Auto Insurance America
Read Author Review

Provides car insurance quotes online. Offers coverage starting at $31 per month. Insures cars, RVs, boats and motorcycles. Has flexible payment options, including pick-the-day and pay-in-cash options.

Peake Car Insurance Albuquerque NM
Read Author Review

Offers free auto insurance quotes online. Provides 24/7 claims service. Works with a number of national companies. Uses a quick, four-step system to get customers accurate quotes.

Sunset Car Insurance
Read Author Review

Spanish-speaking representatives available. Offers free car insurance quotes. Has a special teen driver program. Partners with an auto loan company and 23 different insurers to conveniently combine car shopping and insurance.

Driving in Albuquerque, NM
New Mexico requires drivers to carry car insurance, but it's more than a legal necessity. Auto insurance also helps people deal with the many problems that come with driving in Albuquerque.
Crashes in Albuquerque: There were more than 19,000 car crashes in Albuquerque during 2017. This accident rate is why many Albuquerque residents invest in car insurance to financially protect themselves in case of a collision.
Road conditions in Albuquerque: Albuquerque's high altitude means the weather is unpredictable, and the city's drivers have to deal with both rain and snow. Windy days in New Mexico can turn a simple rain shower into an icy hazard. Also, New Mexico has earmarked nearly $400 million for new road construction projects, meaning Albuquerque residents also have to watch for more gridlock, orange barrels, uneven roads and potholes. Albuquerque's increased traffic congestion and dangerous weather make it essential you have auto insurance to protect yourself.
Vehicle theft in Albuquerque: Albuquerque has high property crime rates, especially for car thefts. With nearly 8,000 stolen cars each year, Albuquerque residents should make sure they have coverage to replace their vehicle if it's stolen. La Cuesta, Kirtland Addition and Canada Village have the highest crime rates in the city, so people that live near these areas need to protect themselves in case their car disappears.
Typical Albuquerque car insurance quotes
Car insurance in Albuquerque typically runs from about $550 to $1,200 annually, depending on the coverage level and ZIP code. Insurers care about your neighborhood because they use it to determine their risk based on crime rates, on-street parking, police proximity and property values.
The table below shows yearly premiums for a 30-year-old woman driving a newer sedan in different areas of Albuquerque.
| Albuquerque neighborhood | Comprehensive | Liability | State minimum |
| --- | --- | --- | --- |
| Downtown - 87102 | $960 | $802 | $714 |
| Rio Rancho - 87124 | $1,012 | $842 | $748 |
| Bernalillo - 87004 | $938 | $782 | $696 |
| South Valley - 87105 | $1,074 | $888 | $786 |
| Sandia Heights - 87111 | $1,004 | $838 | $746 |
| North Valley - 87114 | $1,056 | $884 | $786 |
Car insurance providers also take other factors into account, such as your:
Age
Gender
Marital status
Credit score
Insurers use this information to determine how likely you are to get in an accident or pay your premiums on time.
New Mexico auto insurance requirements
New Mexico's Motor Vehicle Division requires drivers to have 25/50/10 car insurance coverage. That means policies must include $25,000 for the injury or death of one person, $50,000 for the injury or death of two or more people and $10,000 for property damage.
More than 20% of Albuquerque drivers are uninsured, meaning there's at least a 1-in-5 chance that if you get in an accident with another car, the other driver does not have car insurance to cover the damage they cause. Even if you have good insurance, you could still find yourself paying out of pocket for things like medical expenses. Therefore, it's essential to make sure that your policy comes with uninsured motorist protection.
High-risk auto insurance
The New Mexico Motor Vehicle Insurance Plan provides high-risk drivers with the opportunity to receive minimum auto insurance. Contact the plan office to apply.
Thank you, you have successfully subscribed to our newsletter!
Albuquerque car insurance company information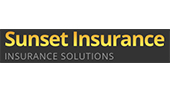 Sunset Insurance is an independent agency that works with more than 20 different carriers to provide customers with options for inexpensive insurance in Albuquerque. The company combines available features, discounts and coverage limits to create the perfect policy for your car, motorcycle or RV. It also employs Spanish-speaking agents.
Address: 1905 San Mateo Blvd. NE, Albuquerque, NM 87110
Phone: (505) 247-2578
Hours: M - F: 9am - 5:30pm
Website: abqsunsetinsurance.com/cheap-car-insurance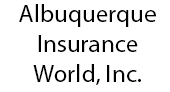 Albuquerque Insurance World works with a dozen different insurance companies in the U.S. and five companies in Mexico to provide comprehensive insurance coverage for New Mexico drivers. It also sells commercial vehicle, RV and motorcycle insurance. The company offers free quotes on its website and over the phone.
Address: 2828 Carlisle Blvd. NE, Ste. F, Albuquerque, NM 87110
Phone: (505) 265-6000
Hours: M - F: 9am - 5pm; Sat: 10am - 2pm
Website: albuquerqueinsuranceworld.com/auto-insurance.html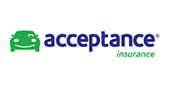 Acceptance Insurance has two Albuquerque-area offices with Spanish-speaking agents on staff. These locations offer weekend hours and invite you to visit or call for help. The company also offers coverage for driving in Mexico.
Address: 4201 Central Ave. NW, Ste. B-5, Albuquerque, NM 87105; Multiple locations
Phone: (505) 831-7058
Hours: M - F: 9am - 6pm; Sat: 10am - 5pm
Website: locations.acceptanceinsurance.com/nm/albuquerque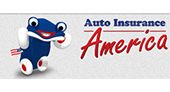 Auto Insurance America specializes in helping low-income buyers find coverage that meets their needs. It offers a pay-my-way option that allows customers to choose the day, method and amount of their payments.
Address: 1309 Broadway SE, Albuquerque, NM 87102; Multiple locations
Phone: (505) 243-6337
Hours: M - F: 8:30am - 5:30pm
Website: autoinsuranceamerica.com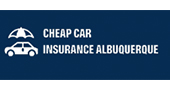 Because premiums are high in Albuquerque, Peake Car Insurance specializes in helping customers find cheap car insurance. The company uses transparent information to make sure you know exactly what you're getting and what you should pay.
Address: 5100 Wilshire Ave. NE, Ste. EC, Albuquerque NM 87113
Phone: (505) 273-2896
Hours: 24/7
Website: cheapcarinsurancealbuquerque.info
You're signed up
We'll start sending you the news you need delivered straight to you. We value your privacy. Unsubscribe easily.