Find the Best Car Insurance in Philadelphia, PA

Top 13 Philadelphia Car Insurance Companies

EverQuote Insurance Services

Free online marketplace that matches you with car insurers in minutes. Works with more than 160 insurance companies. Has handled over 35 million quote requests. Offers online resources on car insurance topics.

Compare Quotes
Allstate Auto Insurance
Read 2,104 Reviews

Protects drivers with standard and specialty coverages. Policies include claim satisfaction guarantee, Drivewise and Allstate Rewards. Accident forgiveness and roadside assistance add-ons. Offers more than 10 types of discounts.

Get a Quote
GEICO
Read 4,539 Reviews

Offers auto insurance with 24/7 customer service. Choose from various payment plans. Provides a range of discount options. Pay your bill, get digital ID cards and file claims on the app. Insures over 28 million vehicles.

Compare Quotes
QuoteWizard

Compares insurance offers from various providers. Requires some personal information, vehicle details and insurance and driving history for quotes. Over 50 million people use its free online service.

Get a Quote
A Plus Insurance
Read Author Review

Offers cheap car insurance, including discounts for eligible customers. Gives advice on coverage types and limits. Provides free quotes in person or by phone. Services available in Spanish. Over 30 years in business.

Easy Auto Tag & Insurance
Read Author Review

Provides low-cost auto insurance in Philadelphia. Accepts all drivers. Represents several insurance companies and offers customers the lowest rates possible. Gives free, no-obligation quotes.

Ferullo Insurance Agencies
Read Author Review

Full-service insurance company with trained, dedicated agents. Tailors car insurance policies according to your needs. Serves Philadelphia and surrounding areas. Over 21 years in business. Offers free quotes.

H & M Insurance Agency
Read Author Review

Represents a diverse group of carriers offering affordable car insurance in Philadelphia with many coverage options. Flexible payment options. Services available in English, Spanish, French and Arabic. Free quotes.

Laughlin Inc.
Read Author Review

Provides auto insurance policies for drivers of all budgets. Gives no-obligation quotes from multiple carriers within 10 minutes. Motorcycle insurance available. Operates two Philadelphia locations. Open six days a week.

McCollum Insurance Agency
Read Author Review

Brokers policies from a wide range of national and regional carriers. Maintains an online policy service center for clients to change policy information, report claims and make payments.

Northeast Insurance
Read Author Review

Works with multiple providers to get customers cheap car insurance. Assists with motorcycle insurance. Open six days a week. In business since 2006.

Pak Auto Tag
Read Author Review

Specializes in cheap insurance in Pennsylvania, including car insurance and motorcycle insurance. Represents a select group of insurance companies and shops for the lowest rates. Offers free, no-obligation quotes.

Pastore Auto Tags & Insurance
Read Author Review

Offers auto insurance and motorcycle insurance with immediate coverage for all types of drivers. Schedules personal consultations. Gives free quotes. Provides discounts to veterans, police, firefighters and service members.

There were 31,375 total crashes in Philadelphia, Montgomery, Bucks and Delaware counties in 2018, according to the Pennsylvania Department of Transportation. More than 54% of these crashes involved injuries or fatalities. There were also close to 6,000 reported auto thefts in Philadelphia in 2018, according to the Philadelphia Police Department.
Car insurance is essential to guard against financial loss after a crash, theft or other vehicle-related incident. All owners of vehicles registered in Pennsylvania must have auto insurance. Policies commonly have terms of six months to one year and required coverages (medical benefits, bodily injury liability and property damage liability), plus any optional coverage, such as collision, comprehensive, uninsured/underinsured motorist or roadside assistance.
Average car insurance cost in Philadelphia
The average annual cost of car insurance in Philadelphia is about $2,500, which is considerably higher than the U.S. average of around $1,570. Philadelphia has some of the highest insurance rates among major U.S. cities.
One factor that affects auto insurance price is where you live in Philadelphia. Below are average yearly premiums for residents of different parts of Greater Philadelphia.
| Philadelphia neighborhood | Full coverage | Liability only | Minimum coverage |
| --- | --- | --- | --- |
| Center City - 19107 | $2,570 | $850 | $760 |
| University City - 19104 | $2,780 | $970 | $865 |
| Point Breeze - 19146 | $2,770 | $960 | $850 |
| Manayunk - 19127 | $2,315 | $875 | $780 |
| Chestnut Hill - 19118 | $2,210 | $840 | $755 |
| Wayne - 19087 | $1,730 | $650 | $590 |
| Narberth - 19072 | $1,920 | $730 | $660 |
| Swarthmore - 19081 | $1,835 | $710 | $635 |
| Conshohocken - 19428 | $1,800 | $700 | $640 |
Other factors that affect the cost of car insurance in Philadelphia are:
The plan's coverages, limits and deductibles (for collision and comprehensive only)
The make, model and year of your vehicle
How you use the vehicle, including how many miles you drive
Your driving history
Your credit history
Insurance companies can't charge you a higher rate for car insurance in Pennsylvania based on your race, religion, national origin or gender.
Consider getting at least three different car insurance quotes in Pennsylvania before deciding on a policy. Be sure each quote is for the same coverages and coverage limits. If you can't get an auto insurance quote because of your driving history, you can purchase insurance through the Pennsylvania Assigned Risk Plan.
Pennsylvania auto insurance requirements
Car insurance is required for all owners of cars, vans, motorcycles, RVs, trucks and buses in Pennsylvania. At a minimum, your car insurance in Philadelphia must include:
Medical benefits coverage with a limit of at least $5,000. This coverage pays medical bills for you and others covered by the policy if you are injured in an accident, regardless of fault.
Bodily injury liability with a limit of at least $15,000 for injury to one person and $30,000 for more than one person. This coverage pays for damages you are liable for if you injure someone in an accident.
Property damage liability with a limit of at least $5,000. This coverage pays for repairs to someone's property if you damage it in an accident and are at fault.
Optional car insurance coverages in Pennsylvania include uninsured/underinsured motorist coverage, collision coverage, comprehensive coverage and roadside assistance coverage. These coverage options increase your premium but may be worth it for some drivers.
Uninsured/underinsured motorist coverage applies if you or passengers are injured by an at-fault uninsured motorist, a hit-and-run driver or a driver who doesn't have enough insurance.
Collision coverage provides reimbursement if your car is damaged in an accident and you are at fault.
Comprehensive coverage protects you financially if your car is stolen or damaged by fire, flooding or an animal strike.
Roadside assistance helps drivers who need towing, battery service, flat tire service, lockout service or fuel delivery.
Once you purchase car insurance, you'll receive an insurance ID card. Always carry your insurance ID card in your vehicle in case you are pulled over or get in an accident. If you drive a vehicle without having car insurance in Philadelphia, you could be subject to a minimum $300 fine, a three-month suspension of your vehicle registration and driver's license restoration fees.
Philadelphia auto insurance FAQ
How can I get car insurance discounts in Philadelphia?

As you get car insurance quotes in Pennsylvania, ask the insurer about available discounts and find out if you're eligible. According to the Pennsylvania Insurance Department, most companies offer savings for safe drivers, bundling policies and good students. State law also requires companies to offer a mature drivers discount, which is a 5% premium discount for those 55 and older who successfully complete an approved driver improvement course.

Is Pennsylvania a no-fault state for accidents?

When buying car insurance in Pennsylvania, you can choose between either full or limited tort options. Full tort insurance gives you full rights to file a lawsuit against another driver after an accident. Limited tort auto insurance, the cheaper option, limits your ability to recover certain damages, like pain and suffering. If you don't specifically elect limited tort, you receive full tort insurance.

Why are Philadelphia's auto insurance rates so high?

Car insurance in Philadelphia is expensive for many reasons, including state laws, the frequency of accidents and the number of uninsured motorists. To lower the cost on your car insurance quote, select limited tort, choose a higher deductible for comprehensive and collision coverage and make sure the insurer applies all appropriate discounts.
Thank you, you have successfully subscribed to our newsletter!
Philadelphia car insurance company information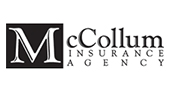 McCollum Insurance Agency, established in 2002, is an independent insurance broker that partners with financially secure, highly rated auto insurers. Get the quote process started by filling out an online form, or you can call to set up an appointment. If you're unable to visit either of its two locations, McCollum will come to you.
Address: 4169 Main St., Philadelphia, PA 19127; Multiple locations
Phone: (215) 508-9000
Hours: Call for hours
Website: mccolluminsuranceagency.com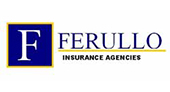 Ferullo Insurance Agencies is a full-service insurance company that offers customizable auto insurance policies for Philadelphia residents. Work with a dedicated agent to put together a policy that meets your needs and budget. To get a free quote, you can call or stop by an agency office in Philadelphia or West Chester.
Address: 1636 S. Front St., Philadelphia, PA 19148; Multiple locations
Phone: (215) 468-4116
Hours: Call for hours
Website: ferulloinsuranceagencies.com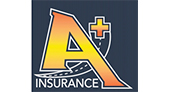 A Plus Insurance is committed to helping drivers find cheap auto insurance in Philadelphia. Its staff works with you to determine what coverages and limits you need and what discounts you qualify for. Services are available in Spanish. Call or visit for a free quote.
Address: 1509 Tyson Ave., Philadelphia, PA 19149
Phone: (215) 745-6900
Hours: M - F: 9am - 5pm; Sat: 9am - 4pm
Website: aplusinsphila.com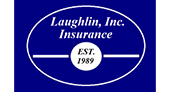 Laughlin Inc. is a locally owned agency that offers car insurance in Philadelphia from choice carriers. It usually provides quotes for automobiles, motorcycles and RVs in 10 minutes or less. Contact Laughlin Inc. for a no-obligation quote. The company has been in business since 1989.
Address: 1210 S. Broad St., Philadelphia, PA 19146; Multiple locations
Phone: (215) 334-1315
Hours: M - F: 10am - 6pm; Sat: 10am - 3pm
Website: laughlinins.com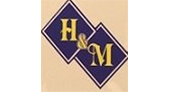 H & M Insurance Agency is a family-owned and -operated insurance agency with auto policies for all needs, budgets and lifestyles. Get help choosing a policy whether you speak English, Spanish, French or Arabic. Motorcycle insurance and coverage for RVs is available. Fill out an online form or call H & M for a free quote.
Address: 5829 Rising Sun Ave., Philadelphia, PA 19120
Phone: (215) 745-8001
Hours: Call for hours
Website: hm-insurance.com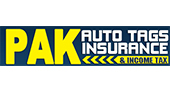 Pak Auto Tag specializes in cheap car insurance. It represents a group of insurers and searches for policies customers can afford. Motorcycle insurance is also available. Call its office in Philadelphia or Fairless Hills for a free, no-obligation quote.
Address: 2222 N. Broad St., Philadelphia, PA 19132; Multiple locations
Phone: (215) 235-2744
Hours: M - F: 9:30am - 6pm; Sat: 10am - 2pm
Website: pakautotag.com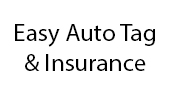 Easy Auto Tag and Insurance offers low-cost auto insurance in Philadelphia for all drivers. It represents several insurance companies and has been in business for more than 25 years. Contact Easy Auto Tag and Insurance for a free, no-obligation quote.
Address: 538 E. Girard Ave., Philadelphia, PA 19125
Phone: (267) 239-0692
Hours: M - F: 9:30am - 6pm; Sat: 11am - 4pm
Website: easyautotag.com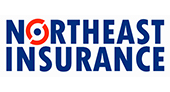 Northeast Insurance, in business since 2006, helps customers with car insurance and motorcycle insurance in Philadelphia. It reviews policies from multiple insurers to get drivers the lowest possible rates. It is open six days a week, including Saturdays.
Address: 12045 Bustleton Ave., Philadelphia, PA 19116
Phone: (215) 355-5050
Hours: M: 9am - 6pm; T - F: 9am - 7:30pm; Sat: 10am - 3pm
Website: northeastinsurance.com
You're signed up
We'll start sending you the news you need delivered straight to you. We value your privacy. Unsubscribe easily.