Best Car Insurance in Sacramento, CA

Written by
Drivers are required by law to have valid auto insurance in California. Car insurance gives you financial protection after a crash or vehicle theft. The list below provides comprehensive information on the best car insurance companies in Sacramento.
Why trust ConsumerAffairs?
Our recommendations are based on what reviewers say.
4,243,660 reviews on ConsumerAffairs are verified.
We require contact information to ensure our reviewers are real.
We use intelligent software that helps us maintain the integrity of reviews.
Our moderators read all reviews to verify quality and helpfulness.
Top 13 Sacramento Car Insurance Companies

Read 308 Reviews

Works with multiple insurance companies to find customers coverage they can afford. Helps all types of drivers. Agents speak English and Spanish. Has an online auto insurance knowledge center with resources. Online quotes.

Read 4,411 Reviews

See car insurance within your budget with the Name Your Price tool. Get a personalized rate based on your driving with Snapshot. 99% of drivers earn at least one of multiple discounts. Insures over 20 million drivers.

Get a Quote

on SmartFinancial

Read 1,496 Reviews

Customizes car insurance so you pay only for what you need. Has add-ons for new vehicle replacement, accident forgiveness and deductible savings. Over 15 types of discounts. Use the app to get ID cards, pay a bill or file a claim.

Get a Quote

on SmartFinancial

Read 47 Reviews

Covers drivers throughout California. Finds and personalizes policies for customers with tickets, accidents and DUIs. Assists with SR-22s. Discounts for good drivers, students and military. Service in English and Spanish.

Read 2,190 Reviews

Protects drivers with standard and specialty coverages. Policies include claim satisfaction guarantee, Drivewise and Allstate Rewards. Accident forgiveness and roadside assistance add-ons. Offers more than 10 types of discounts.

Get a Quote

on SmartFinancial

Free online marketplace that matches you with car insurers in minutes. Works with more than 160 insurance companies. Has handled over 35 million quote requests. Offers online resources on car insurance topics.

Compare Quotes

Compares insurance offers from various providers. Requires some personal information, vehicle details and insurance and driving history for quotes. Over 50 million people use its free online service.

Get a Quote
Read Author Review

Offers customized free quotes for affordable insurance in California. Gives good driver, multi-policy and student discounts. Tailors insurance coverage to the individual.

Chat with a ConsumerAffairs decision guide

Live agent
Read Author Review

Provides quotes for a wide range of insurance solutions for all ages. Focuses on policies that cover people according to their lifestyle and needs.

Chat with a ConsumerAffairs decision guide

Live agent
Read Author Review

Provides insurance coverage bundle rates. Offers auto, motorcycle, homeowners, renters, business and special event insurance for California residents. Gives customers a wide range of insurance options.

Chat with a ConsumerAffairs decision guide

Live agent
Read Author Review

Performs risk assessments before providing quotes. Provides tailored insurance solutions with customers' goals in mind. Gives customized insurance quotes based on needs and budget. Offers claims and compliance support.

Chat with a ConsumerAffairs decision guide

Live agent
Read Author Review

Offers insurance solutions that fit customers' budgets and priorities. Helps with emergency insurance claims. Works with several insurance companies to provide affordable auto insurance.

Chat with a ConsumerAffairs decision guide

Live agent
Read Author Review

Locally owned and operated. Helps with insurance claims and can change existing insurance coverage. Provides free, speedy insurance quotes.

Chat with a ConsumerAffairs decision guide

Live agent

Driving in Sacramento, CA
Car insurance in Sacramento is a must. Not only is it required by California law, but auto insurance also protects you financially from multiple risks:
Crashes in Sacramento: According to the Office of Traffic Safety in the State of California, Sacramento has one of the highest rates of car accidents in California, and it ranks first in the state for alcohol-involved and speed-related collisions. In 2016, there were more than 5,000 crashes that resulted in residents being injured or killed. Purchase sufficient coverage to protect yourself from the expense of auto body repair and medical costs.
Road conditions in Sacramento: Sacramento sees nearly 20 inches of rain each year. Wet driving conditions often cause accidents, which makes it essential for Sacramento residents to have proper auto insurance coverage. Also, there are several state road projects in Sacramento, and long-term construction zones are responsible for blown tires, cracked windshields, uneven pavement and other driving hazards.
Vehicle theft in Sacramento: Residents have a 1-in-31 chance of being a victim of a property crime, including motor vehicle theft. The highest auto theft rates are in the northern neighborhoods of Sacramento, including North Sacramento, Hagginwood, Swanston and Del Paso Heights. However, residents throughout Sacramento should make sure that they have car insurance that includes coverage for theft.
Average car insurance costs in Sacramento, CA
The average price for car insurance in Sacramento is $841 annually, which is just below the national average of $889. Many factors affect the cost of auto insurance in Sacramento, including your:
ZIP code
Credit score
Type of coverage
Age
Driving history
The table below estimates car insurance costs in Sacramento different neighborhoods for a 30-year-old woman who owns a late-model sedan and drives 10,000 miles annually.
| | Comprehensive | Liability | State minimum |
| --- | --- | --- | --- |
| Old Sacramento | $1,554 | $760 | $627 |
| East Sacramento | $1,420 | $719 | $594 |
| Midtown | $1,526 | $743 | $612 |
| Curtis Park | $1,497 | $732 | $603 |
| Central Oak Park | $1,638 | $807 | $664 |
| Del Paso Heights | $1,720 | $832 | $697 |
Does California require car insurance?
California requires a minimum amount of insurance coverage. The state requires $15,000 of bodily injury liability coverage per person, $30,000 per accident and $5,000 in property damage. Comprehensive, collision and uninsured/underinsured motorist coverage are optional. However, about 1 in 7 drivers in California is deemed to be uninsured, so adding uninsured motorist coverage to your policy is wise.
Sacramento car insurance alternatives
California's Low Cost Auto Insurance, run by the California Department of Insurance, offers affordable auto insurance to income-eligible residents with a good driving record. This program offers lower coverage limits than required by the state, and policies are far less expensive. If one qualifies, their entire household and cars (max of two) are covered under this program. However, the applicant must:
Have a valid California driver's license
Be at least 19 years old
Have an annual income below 250% of the federal poverty level
Have a vehicle worth less than $25,000
Have no more than one at-fault accident in the past 3 years
Have no more than one point of moving violations in California
Sacramento auto insurance FAQ
Is California a PIP state?

California isn't currently a Personal Injury Protection (PIP) state. PIP protects drivers from the cost of an accident, regardless of fault.
How do I find cheap SR-22 insurance in Sacramento?

Many insurance agents on our list provide cheap SR-22 insurance options. There are also low-income programs that help those who may not be able to afford car insurance in Sacramento.
What is the penalty for not having car insurance in California?

Those driving without car insurance in California face fines of $100 to $200 for the first offense and $200 to $500 for a second offense. The vehicle may also be impounded, which incurs towing and storage fees.
Why is car insurance so expensive in California?

Car insurance in California is expensive because there are far more drivers here than any other state. With California's enormous driving population, especially in congested metro areas, there is a higher chance of accidents and theft.
Thank you, you have successfully subscribed to our newsletter!
Sacramento car insurance company information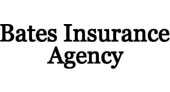 Better Insurance Agency is a licensed and bonded company that specializes in auto insurance in Sacramento. It offers a wide range of insurance support. The insurance companies it works with include MetLife, Safeco, OMI, Commerce West, Travelers, Allied, CSE, First American Insurance and Fidelity. Better Insurance Agency is an experienced team of insurance agents that provides free quotes to Sacramento residents.
Address: 2306 J St., Sacramento, CA 95816
Phone: (916) 251-3548
Hours: 24/7
Website: insurancebates.com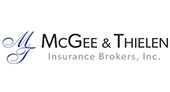 McGee & Thielen Insurance Brokers is one of the largest locally-owned insurance brokerages in Northern California. It offers a wide range of policies from quality insurance companies. Not only can the company provide affordable insurance in California, but it also assists with insurance claims by contacting your insurance company. The business offers users the ability to make payments for their policy as well as to add or remove drivers or vehicles from existing insurance policies.
Address: 3840 Rosin Court, Ste. 245, Sacramento, CA 95834
Phone: (916) 646-1919
Hours: M - F: 8am - 5pm
Website: mcgeethielen.com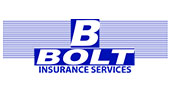 Bolt Insurance Services provides specialized insurance coverage to California residents. It offers a broad range of insurance services as well as bundle discount rates. The company provides comprehensive quotes online or via phone. With years of experience, Bolt Insurance Services can be a source of information for those looking for affordable auto insurance in Sacramento.
Address: 1338 Howe Ave., Sacramento, CA 95825
Phone: (916) 550-5335
Hours: M - F: 9am - 8pm; Sat: 10am - 5pm
Website: boltinsuranceservices.com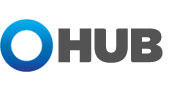 HUB International focuses on customized insurance solutions. It provides a variety of auto insurance policies to Sacramento residents. After a short conversation, HUB International can assess one's risk and offer coverage options at the best possible rates. The company provides quotes, helps customers with existing insurance policies and creates insurance claims when needed.
Address: 3636 American River Drive, Ste. 200, Sacramento, CA 95864
Phone: (916) 974-7800
Hours: M - F: 8am - 5pm
Website: hubinternational.com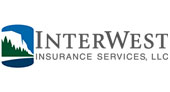 InterWest Insurance Services provides specialized insurance solutions to Sacramento residents. As a trusted insurance partner, it offers a wide range of personal and business products and services. The company offers a list of service providers that help customers with claims when needed. InterWest Insurance Services works with Chubb Insurance, Encompass Insurance, Hartford Insurance, Kemper, Nationwide, Safeco and Travelers.
Address: 8950 Cal Center Drive, Bldg. 3, Ste. 200, Sacramento, CA 95826
Phone: (916) 488-3100
Hours: M - F: 8:30am - 5pm
Website: iwins.com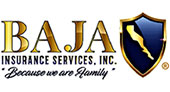 Baja Insurance Services has served the Sacramento area since 1998. It offers Sacramento residents affordable auto insurance and other insurance solutions. The company is an industry leader and provides excellent customer service. Customers can receive discounts on existing coverage or start a new policy with a trusted partner of Baja Insurance Services.
Address: 1502 W. El Camino Ave., Sacramento, CA 95833
Phone: (916) 286-7766
Hours: M - Sat: 9am - 6pm
Website: bajains.com
Comparing
×
You're signed up
We'll start sending you the news you need delivered straight to you. We value your privacy. Unsubscribe easily.