---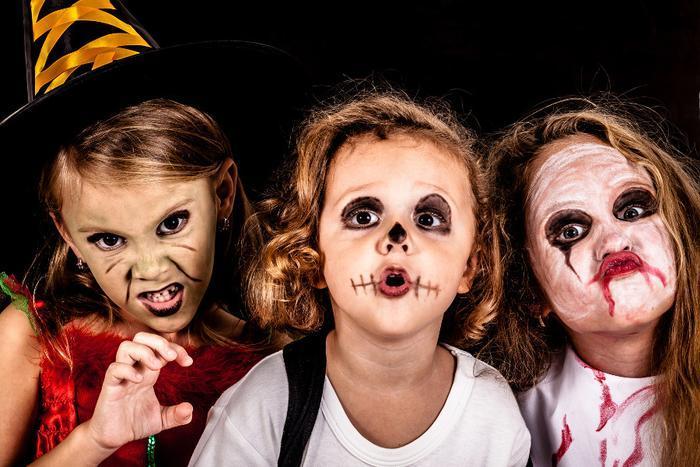 Every Halloween seems to bring consumer warnings. Don't use those eye color-altering contacts, for example. They can cause eye damage.
One of the latest seasonal warnings comes from Sen. Chuck Schumer (D-NY), who reveals that Halloween makeup and face paint, often imported from China, can contain heavy metals like lead, nickel, cobalt, and chromium, which could pose a serious danger to the children wearing it.
Schumer said he became concerned when he realized the Food and Drug Administration (FDA) does not conduct routine testing of novelty cosmetic products or face paints sold to consumers. He says the agency needs to do more to enforce the packaging regulations that require companies to include the full list of ingredients.
Banned in Canada and Europe
Lead is no longer allowed in makeup sold in Canada and Europe, but it is not currently banned from makeup sold in the United States. Without this regulation, Schumer says many parents are exposing their young children, and even themselves, to products that contain harmful metals like lead.
Over the years, U.S. environmental regulators have moved to remove lead from other consumer products. It used to be a common ingredient in paint, but now it isn't.
The Centers for Disease Control and Prevention (CDC) says there is no safe blood lead level in children and that even low levels of lead in blood have been shown to affect IQ, disrupt concentration, and academic achievement.
Calls for new regulations
In light of all this, Schumer says he thinks the U.S. government has to do more to prevent children from being exposed to lead. A first step, he says, is not allowing Halloween makeup and face paint—geared towards children—to be produced using harmful heavy metals or chemicals, like lead.
Even if it weren't banned, Schumer says parents should at least know which ingredients are being used in the products they slather on their child's face.
Schumer has asked the FDA to investigate Halloween make-up products to find out what's being hidden and what's not. He also plans to push for new regulations and better enforcement for these consumer products.
"Every Halloween we worry about the candy we're putting in our kids' mouths but nowadays, we need to worry about the face paint we're putting on our kids' faces," Schumer said. "Toxic Chinese chemicals in children's Halloween makeup and face paint is a scary thought, and yet, often times, parents don't even know what's in these products."
Advice to parents
Schumer says parents need to pay close attention to where their child's Halloween makeup is made. "Made in China," he says, could be a sign that they are buying dangerous chemicals that could potentially pose a serious health risk to their kids.
---