Insurance rates should be based on risk, not Big Data, consumer groups argue
05/04/2016
|
ConsumerAffairs

By James R. Hood
ConsumerAffairs' founder and former editor, Jim Hood formerly headed Associated ... Read Full Bio→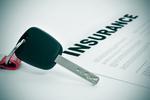 Virginia has become the 19th state to ban the insurance industry practice of "price optimization" -- a method many insurers use to get the highest possible premium payments out of policyholders.
The term refers to insurance companies studying consumers' behavior to test their tolerance for price changes, then using that information to set rates, rather than basing rates on objective measurements of risk.
The practice may be profitable, but Virginia Insurance Commissioner ...
More
The increase may be as high as 58 percent for some consumers, state warns
04/18/2016
|
ConsumerAffairs

By James R. Hood
ConsumerAffairs' founder and former editor, Jim Hood formerly headed Associated ... Read Full Bio→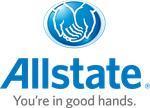 Allstate has filed to increase its car insurance rates by 25% in Georgia, a filing that state insurance commissioner Ralph Hudgens says leaves him "deeply concerned."
It will doubtless further annoy Georgia consumers like Ronnie of Griffin, Ga., who is already steamed at Allstate, according to a ConsumerAffairs review he filed recently.
"For the people who have Allstate Insurance, you picked a really good scandalous company who has no problem cheating everyone else. No in...
More
Sort By