Find the Best Walk-in Bathtubs in Memphis, TN

Top 12 Memphis Walk-in Tub Companies

Safe Step Walk-in Tubs
Read 1,757 Reviews

Sells walk-in tubs and showers. Offers anti-slip flooring, anti-scald technology and waterproof remote. Tubs have contoured, heated seats and backrests. Built-in towel bar. Made in the U.S.

Get Started
American Standard Walk-in Baths
Read 1,117 Reviews

NO INTEREST & NO PAYMENTS FOR 12 MONTHS*

*Partner terms and conditions apply.

Sells walk-in air baths, deep soaking tubs, walk-in whirlpool tubs and combo massage tubs. Tubs have built-in grab bars, two-minute drain times, shower wands and slip-resistant textured floor.

Get Started
Kohler Walk-In Bath
Read 332 Reviews

$1,000 Off Your KOHLER Walk-In Bath + Receive a FREE KOHLER Bidet Toilet Seat with your purchase*

*Partner terms and conditions apply.

Offers walk-in tubs with three-inch step-in. Tubs have interior and exterior handles, hydrotherapy, air jets, fast-drain technology, heated surfaces and custom finishes. Designed and assembled in the U.S.

Get Started

Call Now Toll Free

(800) 997-3146

Independent Home
Read 1,003 Reviews

Offers eight models of walk-in tubs. Tubs are wheelchair-accessible with compact options, hydrotherapy options and massage systems. Includes lifetime warranty with full coverage. Sells walk-in showers.

Get Started
Re-Bath
Read 917 Reviews

Provides complete bathroom remodel and tub/shower conversions. Offers aging and accessibility bathroom assessments and remodels. Free design process. 10 year to lifetime limited warranties on tub and shower units.

Bath Planet
Read 602 Reviews

Choose models with the thickest acrylic material in the industry. Many model options, each with safety features like grab bars, non-slip floors and seat and ADA compliance. One day installation available.

Luxury Bath Technologies
Read 173 Reviews

Luxury Bath Technologies offers homeowners easier and faster bathroom remodeling services. In as little as one day, Luxury Bath Technologies is able to install and complete your new bathroom during a hassle-free process.

Ferguson Enterprises
Read 37 Reviews

Ferguson Enterprises has the latest designs for home bathroom fixtures and appliances. Their online guides help you choose the right bathroom vanity, bathtub, shower and more.

BOCA Walk-in Tubs
Read 166 Reviews

Sells walk-in tubs with 2-inch step-up. Anti-slip flooring and seating, ADA-compliant seat height and self-cleaning designs. Up to 18 air jets and 10 water jets. Bidet option. Quick drain. Left- and right-hand entry options.

Learn More
Benjamin Franklin Plumbing
Read Author Review

Sells and installs walk-in tubs, whirlpool tubs and shower-tub combinations. Guarantees on-time installation by discounting $5 for every minute a contractor is late. Offers hydrotherapy and whirlpool features.

On Call Plumbers
Read Author Review

Sells and installs walk-in tubs that come with a low step-in, handles, comfortable seating and wide doors. Offers models for both right- and left-handed people. Includes whirlpool jets on some models.

Prestige Baths
Read Author Review

Specializes in selling bath, shower and walk-in tub products. Employs contractors for walk-in tub installations. Offers discounts for military personnel and seniors. Walk-in tubs come with the manufacturer's warranty.

RAMCO Home Improvements
Read Author Review

Specializes in home improvement projects and bath remodeling for Memphis residents. Features walk-in tubs from Liners Direct and American Tubs. Walk-in tub installations and financing options available.

We R Baths
Read Author Review

Offers bath remodeling, luxury baths and bathroom installation with a limited lifetime warranty. Sells Luxury Bath walk-in tubs, which are treated with Microban. Installs tubs in one day. Gives free in-home consultations.

Memphis is full of parks, golf courses, shopping centers and music festivals, which makes it ideal for seniors in search of good weather and leisure activities. Unfortunately, the National Council on Aging reports that 1 in 4 Americans 65 or older fall each year, with most of these accidents occurring in the bathroom. Walk-in tubs help people with mobility issues make their homes safer and allow them to avoid the high cost of caregivers or an alternative living situation.
Walk-in tub price in Memphis
In general, walk-in tub prices in Memphis start at $1,500 and can go all the way up to $20,000 or more. The price mainly depends on the type of walk-in tub purchased, the material used and added features. For instance, the cost of a bariatric walk-in tub made of acrylic rather than fiberglass is higher because acrylic is a stronger and more durable material.
Soaker walk-in tubs come with built-in seats, low entry steps and anti-slip floors. The standard cost range for these units is between $1,500 and $5,000.
A bariatric walk-in tub is best for individuals weighing up to 600 pounds and typically includes a built-in safety grab bar and hand-held showerhead. These tubs cost $5,000 to $10,000.
Luxury walk-in tubs generally come with premium additions like a silicone rubber-sealed door, hydrotherapy message system and aromatherapy kit. These units are priced around $9,000 to $20,000.
Customers should budget for installation and special features, such as hand-held showerheads and LED lighting. While most companies offer installation with their tubs, they may not build the cost into the price of the walk-in tub itself. On average, the installation of a walk-in tub in Memphis costs between $700 and $1,500. Shelby County requires homeowners to hire a licensed and registered contractor to install or convert a walk-in tub.
For seniors living in Memphis, a walk-in tub can be a more affordable option than assisted living. Facilities like The Mary Galloway Home, Kennington Point and Trezevant start at $3,499 per month on average. Individuals who care for an elderly family member might also be interested in making their home safer. While Medicare doesn't cover walk-in tubs, it is possible to write these purchases off under the Dependent Care Tax Credit.
Permits required to install a walk-in tub in Memphis
When selecting a walk-in tub company, make sure to discuss how it handles permits and what additional information it needs to submit an application. The Tennessee Planning & Development Division charges a $4 issuing fee for each permit and requires a minimum permit fee of $15, depending on the nature of the work expected.
While self-installation is an option, it's best to hire a licensed or registered plumber unless you have previous experience installing bathtubs. Tennessee's Department of Commerce & Insurance allows customers to find and verify licensed professionals.
Memphis walk-in tub FAQ
What is the cost of a walk-in tub installation in Memphis?

The price of walk-in tub installation in Memphis is around $700 to $1,500. While most walk-in tub companies offer installation, they may not include it in the product's price.

Where do I buy walk-in tub replacement parts in Memphis?

Walk-in tub replacement parts in Memphis are available at local home improvement and residential plumbing retailers. Customers can also reach out to the manufacturer if their walk-in tubs are under warranty.

What's a typical warranty for walk-in tubs in Memphis?

Warranties for walk-in tubs in Memphis vary by retailer and manufacturer. Most walk-in tubs come with a warranty of at least two to five years for the tub and a one-year warranty on labor.
Thank you, you have successfully subscribed to our newsletter!
Unsubscribe at any time.
Memphis walk-in tub company information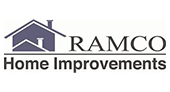 RAMCO Home Improvements is a factory-direct dealer that sells walk-in tubs from Liners Direct and American Tubs. In addition to selling tubs, RAMCO also installs tubs for customers. The company is an EPA- and ENERGY STAR-certified member of GuildQuality. It also provides financing for its products.
Address: 1696 Barcrest Road, Memphis, TN 38134
Phone: (901) 388-8611
Hours: Call for hours
Website: ramcotoday.com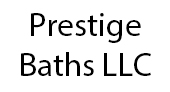 Prestige Bath offers a lifetime warranty and ADA-compliant tubs. Its walk-in tubs come with slip-resistant flooring, grab bars and retractable showerheads. All of its tubs have a quick drain system for easy cleanup and management. Customers can choose from a variety of sizes and extra features.
Address: 802 Sanga Creek Road, Cordova, TN 38018
Phone: (901) 351-6937
Hours: Call for hours
Website: prestigebathstn.com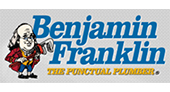 Benjamin Franklin Plumbing is a plumbing company first and a walk-in tub seller second, so you can trust that the installation will be done correctly. Benjamin Franklin Plumbing sells soaker walk-in tubs and luxury models that come with hydrotherapy and whirlpool features. The company guarantees an on-time arrival and gives you $5 off for every minute a plumber is late getting to your home.
Address: 5300 Mendenhall Park Place, Memphis, TN 38115
Phone: (901) 286-5690
Hours: Call for hours
Website: benfranklinmemphistn.com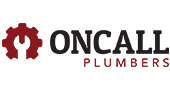 On Call Plumbers offers a variety of plumbing services, including walk-in tub installation and maintenance. Customers can buy a walk-in tub directly through On Call Plumbers. The tubs include standard safety features, and the company offers luxury and comfort options. Safety features include a low threshold, comfortable seating, leak-free doors and handles. Customers can also add whirlpool jets, aromatherapy and hydrotherapy features.
Address: 1195 Harbor Ave., Memphis, TN 38106
Phone: (901) 334-1444
Hours: Call for hours
Website: emergencyplumbersmemphistn.com/walk-in-tubs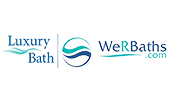 We R Baths is an exclusive dealer of Luxury Bath walk-in tubs. Customers can choose from a variety of walk-in tubs, including soaker and whirlpool models. Tubs can be personalized to the customer's liking and come with a five-year warranty. We R Baths also offers various financing options for seniors.
Address: 110 Carriage House Drive, Jackson, TN 38305
Phone: (731) 540-0060
Hours: Call for hours
Website: werbaths.com
You're signed up
We'll start sending you the news you need delivered straight to you. We value your privacy. Unsubscribe easily.