Best Walk-in Tubs in Honolulu, HI


Written by
Bathtubs are dangerous for many seniors and people with disabilities. Walk-in tubs are safer than traditional tubs and help people remain independent and live in their own homes. We put together this guide to the best walk-in tubs in Honolulu to help find the right option for you or your loved one.
Why trust ConsumerAffairs?
Our recommendations are based on what reviewers say.
4,312,903 reviews on ConsumerAffairs are verified.
We require contact information to ensure our reviewers are real.
We use intelligent software that helps us maintain the integrity of reviews.
Our moderators read all reviews to verify quality and helpfulness.
Top 11 Honolulu Walk-in Bathtub Companies

Read 908 Reviews

Select from multiple colors, styles and designs. Soaker and shower-tub combos feature proprietary air jets and heated surfaces. Costs include installation and a limited lifetime warranty. Financing options available.

Get Started

Call Center Open

(800) 985-3918

Read 202 Reviews

Find soaker and bariatric tubs plus shower-bath combos and two-seaters. Features internal frame design with two-inch step-in threshold. Provides free quotes. Comes with a lifetime warranty on the tub and parts.

Get Started

Call Center Open

(470) 431-5542

Read 2,288 Reviews

Find soaker tubs, two-seaters and shower-bath combos. Features quick-drain, air jets and whirlpool massage system. Financing options and free evaluations. Costs start at $4,600 to $8,400, not including installation.

Get Started

Call Center Open

(855) 858-5417

Read 2,590 Reviews

Offers walk-in tubs, showers and shower-bath combos. Includes standard safety features plus spa-like hydrotherapy systems. Financing and discounts available. Limited lifetime warranty on tubs, parts and labor.

Get Started

Call Center Open

(800) 692-1935

Read 1,330 Reviews

Sells compact and luxury baths. Wheelchair-accessible and bariatric tubs available. Costs include installation services and a lifetime warranty. Get a quote for pricing.

Read 683 Reviews

Offers bathroom conversions, bath and shower replacement and remodeling, walk-in tubs and one-day remodels. Includes a limited lifetime warranty. Free consultations and in-house financing.

Read Author Review

Offers walk-in bathtubs backed by a five-year warranty. Sells tubs with anti-slip floors and five standard therapeutic features that help with muscle pain, insomnia and arthritis.

Chat with a ConsumerAffairs decision guide

Live agent
Read Author Review

Specializes in installing walk-in bathtubs and stair lifts. Installers are licensed and insured and have gone through extensive training to understand the ins and outs of walk-in tub installation.

Chat with a ConsumerAffairs decision guide

Live agent
Read Author Review

Specializes in the design, sale and installation of custom walk-in tubs. Customers work with a design consultant who listens to their health and mobility concerns to establish which product is best for them.

Chat with a ConsumerAffairs decision guide

Live agent
Read Author Review

Specializes in walk-in tubs made from durable materials like nonporous acrylic. Offers free estimates and an 8% discount for first-time customers. Installers are licensed and insured and do not bring in third-party contractors.

Chat with a ConsumerAffairs decision guide

Live agent

While Hawaii isn't the most affordable place to retire, it is definitely one of the most idyllic. With beautiful beaches and perfect weather, Honolulu is a popular place for seniors to spend their retirement, and areas such as Salt Lake, Nu'uanu and Makiki cater to retirees.
Many Honolulu seniors struggle with limited mobility, which can lead to dangerous falls in the bathroom. Seniors who struggle with balance have difficulty getting in and out of a typical shower because of the small space and slick tile floors. Nearly 80% of fall deaths involve people over the age of 64, and this age group also accounts for 71% of the hospitalizations for nonfatal falls in Hawaii, according to the Hawaii State Department of Health.
Walk-in tubs alleviate some of the risks associated with falling in a bathroom, which makes them a great home addition for seniors and people with disabilities in Honolulu. These bathtubs allow individuals to maintain their independence while giving them a safe place to shower and bathe. Walk-in tubs also offer a variety of other benefits.
Cost of a walk-in tub in Honolulu
Many Honolulu seniors are living on a budget, so cost is an important consideration when buying a walk-in bathtub in Hawaii. The cost of a walk-in bathtub varies depending on the different features you need, the size of the tub and the installation. We outlined some common types of walk-in bathtubs below:
Soaker tubs generally include a leakproof door, a seat and a low-entry step-in. They cost $2,000 to $5,000.
Hydrotherapy tubs feature massage jets and fast-drain technology. Expect to pay $5,000 to $7,000 for this model.
Bariatric tubs accommodate users who weigh more than 300 pounds. These tubs have wider doors, built-in benches and anti-skid floors. Most cost $5,000 to $15,000.
The cost of the tub is not the only thing you need to consider when putting together a budget. It's critical to factor in installation fees. Many bathtub providers offer free installation, but if they don't, installing a walk-in bathtub in Hawaii costs $1,000 to $1,200.
Because walk-in bathtubs in Hawaii are significantly more expensive than traditional tubs, many Honolulu walk-in bathtub companies offer deals and financing to help make this home upgrade more affordable. It's important to put the cost of a walk-in tub in context — considering that assisted living costs in Honolulu start around $3,799 per month, it makes sense for seniors to invest in a walk-in tub if it helps them age in place and maintain their freedom and independence.
Honolulu permits required to install a walk-in tub
Before you schedule the installation of your new walk-in tub, you need a building permit. The cost of the permit depends on the amount of work being done, but the Honolulu Department of Planning and Permitting has a calculator to help you budget for permit fees. When choosing a walk-in tub company, ask if they handle these permits or if you need to do it on your own before the work starts.
Whether you go with the company's installers or hire your own contractor, ask if the company is insured and check with the Hawaii Department of Commerce and Consumer Affairs to ensure it's licensed to complete this type of work.
If you have the tools, resources, skills and knowledge to do the installation yourself, you can register as an owner-builder with the county building department. This means you can obtain building permits without meeting the requirements to be licensed as a contractor.
Honolulu walk-in tub FAQ
Do I need to hire my own contractors to install my walk-in tub?

Most Honolulu walk-in bathtub companies have expert installers on staff. If you are adamant about using your contractor, let the walk-in tub company know upfront to make sure they allow for this.
Can I deduct my walk-in tub purchase on my taxes?

You can deduct a walk-in tub purchase from your taxes is if you purchased the bathtub for medical reasons, which makes it deductible as a medical expense. Talk to a tax professional or the company you purchase your walk-in tub from to see if they can provide additional assistance.
What do walk-in tub warranties typically cover in Hawaii?

Every company has different rules when it comes to the warranties on their walk-in bathtubs, so ask before you choose a walk-in tub company. Warranties usually protect you against defects in the tub's workmanship or installation.
Thanks for subscribing.
You have successfully subscribed to our newsletter! Enjoy reading our tips and recommendations.
Honolulu walk-in tub company information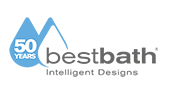 Bestbath partners with BCI to offer the Alexis walk-in bathtub in Hawaii, which provides a spa-like bathing experience and fits in the same place as a standard bathtub. Its specialty bathtubs help users relax and relieve soreness through hydrotherapy jet massage, colored lights and aromatherapy. For expedited shipping, ask about the company's Need It Now package.
Address: 500 Portlock Road, Honolulu, HI 96825-2022
Phone: (800) 727-9907
Hours: Call for hours
Website: bestbath.com/dealer/stay-at-home-modifications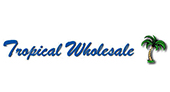 Tropical Wholesale partners with local suppliers that offer lifetime warranties. The company offers professional, warranty-compliant installation at low, wholesale prices.
Address: 1351 S. Beretania St., Honolulu, HI 96814; Multiple locations
Phone: (808) 263-1252
Hours: M - Th: 9am - 5pm; F: 10am - 4pm
Website: tropicalwholesaleonline.com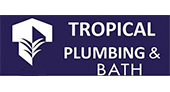 Tropical Plumbing and Bath has 18 different walk-in bathtub models to choose from, all of which are built with a solid stainless steel frame. It's also a proud provider of Ella Elite acrylic walk-in bathtubs, which are available in dual massage and soaking options. The company installs most walk-in tubs in three to four days.
Address: 94-078 Leokane St., Ste. B, Waipahu, HI 9679
Phone: (808) 847-0970
Hours: M - F: 6am - 3:30pm
Website: tropicalplumbinghawaii.com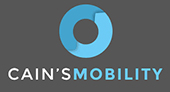 Cain's Mobility serves seniors and people with disabilities all across Honolulu. Its large, custom bathtubs allow users to maintain their dignity and independence. The company offers a variety of models to fit any customer's needs.
Address: 1350 S. King St., Honolulu, HI 96701
Phone: (234) 203-0202
Hours: M - Sat: 7am - 7pm
Website: hawaii.cainsmobility.com/walk-in-bathtubs/honolulu

American Tubs' goal is to give dignity and freedom to seniors, people with disabilities and those with reduced mobility. It offers 17 different tub sizes with ultrafast drain technology that empties the entire bathtub in less than two minutes. Most installations take one to three days, and its prices range from $3,000 to $26,000.
Address: Serves Honolulu residents
Phone: (866) 801-2594
Hours: M - F: 8am - 4pm; Sat: 9am - 4pm
Website: americantubs.com
Read 17 Reviews
Comparing
×
You're signed up
We'll start sending you the news you need delivered straight to you. We value your privacy. Unsubscribe easily.