Find the Best Walk-in Bathtubs in Atlanta, GA

Top 11 Atlanta Walk-in Tub Companies

Safe Step Walk-in Tubs
Read 1,718 Reviews

$1500 off a tub and free shower package with purchase! *

Sells walk-in tubs and showers. Offers anti-slip flooring, anti-scald technology and waterproof remote. Tubs have contoured, heated seats and backrests. Built-in towel bar. Made in the U.S.

Get Started

Call Now Toll Free

(855) 465-0821

American Standard Walk-in Baths
Read 1,033 Reviews

American Standard is offering $1,500 in savings PLUS No Interest & No Payments for 12 Months* with our exclusive, limited time offer for every customer.

Sells walk-in air baths, deep soaking tubs, walk-in whirlpool tubs and combo massage tubs. Tubs have built-in grab bars, two-minute drain times, shower wands and slip-resistant textured floor.

Get Started

Call Now Toll Free

(844) 246-8076

Kohler Walk-In Bath
Read 281 Reviews

50% Off Professional Installation*

Offers walk-in tubs with three-inch step-in. Tubs have interior and exterior handles, hydrotherapy, air jets, fast-drain technology, heated surfaces and custom finishes. Designed and assembled in the U.S.

Get Started

Call Now Toll Free

(833) 497-3523

Independent Home
Read 953 Reviews

Offers eight models of walk-in tubs. Tubs are wheelchair-accessible with compact options, hydrotherapy options and massage systems. Includes lifetime warranty with full coverage. Sells walk-in showers.

Get Started
BOCA Walk-in Tubs
Read 166 Reviews

Sells walk-in tubs with 2-inch step-up. Anti-slip flooring and seating, ADA-compliant seat height and self-cleaning designs. Up to 18 air jets and 10 water jets. Bidet option. Quick drain. Left- and right-hand entry options.

Learn More
Aqua Living Walk-in Tubs Atlanta
Read Author Review

Sells four walk-in tub options priced from $1,899. Includes warranties for electronics, labor, pumps, blowers, jets, surface fading and cracking. Offers financing options for all credit types. Two Atlanta locations.

Atlanta Home Modifications
Read Author Review

Offers walk-in tubs and walk-in tub installation in Atlanta. Provides a complimentary in-home assessment. Call, fill out an online form or chat online to get started. In business since 2010.

Five Star Bath Solutions of Marietta
Read Author Review

Installs walk-in tubs in just one day. Offers a walk-in tub and shower combo option that comes with safety and luxury features. Sells long-lasting walk-in tubs with acrylic bodies. Guarantees door seals for life.

Taylor Construction
Read Author Review

Installs Kohler walk-in tubs and backs service with a satisfaction guarantee and product warranty. Schedule an in-home consultation with estimate and receive a free $25 gift card. Flexible financing options. Local showroom.

Upscale Bath Solutions
Read Author Review

Offers walk-in tubs in Atlanta with high-quality acrylic, Microban infusion and lifetime warranties. Provides free in-home consultations and detailed quotes. Flexible financing. Professional installation in as little as one day.

About 11% of Atlanta's population is 65 or older, which is lower than the national average. However, with its rapidly growing number of seniors, Georgia's capital has been called the "nation's No. 1 rapidly aging city." The Atlanta Regional Commission projects that the 65-and-older population will grow 250% from 2015 to 2040.
For individuals with mobility issues, walk-in tubs reduce the risk of injury and provide several health benefits. Keep reading to learn how much walk-in tubs in Atlanta cost, the options you need and answers to frequently asked questions.
Cost of a walk-in tub in Atlanta
The cost of a walk-in tub in Atlanta can be anywhere from $1,500 to $20,000 or more. Walk-in tub cost depends on the type of tub, the tub features, the size of the tub, the brand and the level of customization.
Soaker walk-in tubs, the most basic type of walk-in tub, have standard safety features such as a low step-in threshold, nonslip floors, grab bars, a built-in seat and a swinging door. The cost is between $2,000 and $5,000.
Aerotherapy walk-in tubs have all the features of soakers plus air jets that circulate water for a therapeutic massage. These tubs cost from $5,000 to $9,000.
Hydrotherapy walk-in tubs are soakers that also have water jets, which give users a more intense massage than air jets. They cost from $5,000 to $7,000.
Bariatric walk-in tubs, with a wide entry and larger seat, are designed for heavier users. Expect to spend $5,000 to $10,000 on this type of tub.
Luxury walk-in tubs maximize the number of safety and therapeutic features. These highly customized tubs are the most expensive of all types, costing from $9,000 to $20,000 or more.
Look over your quote for a walk-in tub in Georgia carefully to see if the company includes installation. Some walk-in tub retailers perform this service, and those that do may charge separately for installation. Walk-in tub installation in Atlanta is generally $1,500 or less, but it can be more expensive if your bathroom requires extensive remodeling.
Many walk-in tub companies offer financing options to reduce the upfront cost. Ask if the company has any discounts or promotions. Even though walk-in tubs come with high price tags, it is significantly less expensive than living in a senior community like Belmont Village Buckhead or Orchard at Brookhaven.
Atlanta permits required to install a walk-in tub
According to the City of Atlanta Office of Buildings, no permit is necessary when installing a walk-in if it is in a single-, two-family or duplex residence. If you are unsure, contact the Office of Buildings and ask if a permit is necessary for your walk-in tub installation. If you live outside the city, get in touch with the appropriate authority. Check to be sure the contractor installing your walk-in tub in Atlanta is properly licensed.
Atlanta walk-in tub FAQ
What do walk-in tub warranties typically cover in Georgia?

Walk-in tubs usually cover manufacturing defects on the tub and tub components, including the door seal, pumps, motors, jets and faucet as well as the labor required to make repairs. Pay attention to the length of coverage for different parts of the tub. Request a copy of the walk-in tub warranty before you purchase and ask questions if anything isn't clear.

Do VA grants cover walk-in tubs?

The Department of Veterans Affairs has two grant programs for service members and veterans with specific service-connected disabilities to live independently: Specially Adapted Housing grants and Special Housing Adaptation grants.

Can I deduct my walk-in tub purchase on my taxes?

Medical care expenses may be tax-deductible. Use this tool from the IRS to learn if you can deduct the cost of a walk-in tub from your taxable income.
Thank you, you have successfully subscribed to our newsletter!
We value your privacy. Unsubscribe easily.
Atlanta walk-in tub company information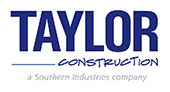 Taylor Construction is a home improvement company that sells Kohler walk-in tubs in Atlanta. Start with a no-hassle consultation with a specialist who performs a needs assessment, takes measurements and gives you a detailed, personalized proposal. Flexible financing is available, and all walk-in tubs come with a customer satisfaction guarantee and product warranty. Taylor Construction's parent company, Southern Industries, has completed over 200,000 projects for more than 120,000 customers in the Southeastern U.S.
Address: 1500 Holcomb Bridge Road, Roswell, GA 30076
Phone: (770) 651-0030
Hours: Call for hours
Website: taylorconstruction.com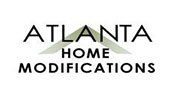 Atlanta Home Modifications sells and installs walk-in tubs in Atlanta. Call for an initial consultation, then set up a complimentary in-home assessment. The company has been serving customers since 2010.
Address: 5009 Limerick Lane, Flowery Branch, GA 30542
Phone: (770) 880-3405
Hours: Call for hours
Website: atlantahomemods.com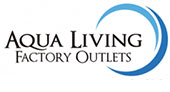 Aqua Living Factory Outlets manufactures tubs and sells directly to consumers. The company has four walk-in tubs to choose from, ranging in price from $1,899 to $3,099. Financing is available for all credit types. The company has locations in Marietta and Norcross.
Address: 6900 Peachtree Industrial Blvd., Ste. D, Norcross, GA 30071; Multiple locations
Phone: (404) 382-5329
Hours: M - Sun: 11am - 4pm
Website: aqualivingstores.com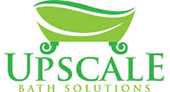 Upscale Bath Solutions sells walk-in tubs made with high-quality acrylic and infused with Microban, which prevents the growth of mold, mildew and other unhealthy microbes. Products include a lifetime warranty. Upscale Bath Solutions offers a free in-home consultation and flexible financing options. It installs walk-in tubs in as little as one day.
Address: Serves Atlanta residents
Phone: (404) 620-1831
Hours: Call for hours
Website: upscalebathsolution.com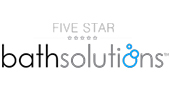 Five Star Bath Solutions of Marietta offers a variety of walk-in tub designs and colors. The company can customize a walk-in tub with features for safety and comfort. All walk-in tubs are made with high-quality acrylic material and come with a low step threshold and a lifetime guarantee on the door seal. Installation with Five Star Bath Solutions completes most installations in one day. Customers have the option to purchase a walk-in tub and shower combo, which comes with customizable comfort and luxury features.
Address: Serves Atlanta residents
Phone: (470) 252-7949
Hours: M - F: 7am - 11pm; Sat - Sun: 10am - 8pm
Website: fivestarbathsolutions.com/south-atlanta-ga/walk-in-tubs