Find the Best Walk-in Bathtubs in Philadelphia, PA

Top 13 Philadelphia Walk-in Tub Companies

Safe Step Walk-in Tubs
Read 1,718 Reviews

$1500 off a tub and free shower package with purchase! *

Sells walk-in tubs and showers. Offers anti-slip flooring, anti-scald technology and waterproof remote. Tubs have contoured, heated seats and backrests. Built-in towel bar. Made in the U.S.

Get Started

Call Now Toll Free

(855) 465-0821

American Standard Walk-in Baths
Read 1,033 Reviews

American Standard is offering $1,500 in savings PLUS No Interest & No Payments for 12 Months* with our exclusive, limited time offer for every customer.

Sells walk-in air baths, deep soaking tubs, walk-in whirlpool tubs and combo massage tubs. Tubs have built-in grab bars, two-minute drain times, shower wands and slip-resistant textured floor.

Get Started

Call Now Toll Free

(844) 246-8076

Kohler Walk-In Bath
Read 281 Reviews

50% Off Professional Installation*

Offers walk-in tubs with three-inch step-in. Tubs have interior and exterior handles, hydrotherapy, air jets, fast-drain technology, heated surfaces and custom finishes. Designed and assembled in the U.S.

Get Started

Call Now Toll Free

(833) 497-3523

Jacuzzi Bathrooms
Read 66 Reviews

Offers baths and shower renovations that can be completed in as little as one day. Safety and accessibility remodels available including walk-in tub installation.

Get Pricing

Call Now Toll Free

(855) 941-1748

Independent Home
Read 953 Reviews

Offers eight models of walk-in tubs. Tubs are wheelchair-accessible with compact options, hydrotherapy options and massage systems. Includes lifetime warranty with full coverage. Sells walk-in showers.

Get Started
Bath Planet
Read 563 Reviews

Choose models with the thickest acrylic material in the industry. Many model options, each with safety features like grab bars, non-slip floors and seat and ADA compliance. One day installation available.

Luxury Bath Technologies
Read 173 Reviews

Luxury Bath Technologies offers homeowners easier and faster bathroom remodeling services. In as little as one day, Luxury Bath Technologies is able to install and complete your new bathroom during a hassle-free process.

BOCA Walk-in Tubs
Read 166 Reviews

Sells walk-in tubs with 2-inch step-up. Anti-slip flooring and seating, ADA-compliant seat height and self-cleaning designs. Up to 18 air jets and 10 water jets. Bidet option. Quick drain. Left- and right-hand entry options.

Learn More

Call ConsumerAffairs Toll Free

(855) 997-4584

Bentley Baths
Read Author Review

Provides industry-leading hydrotherapy walk-in bathtubs. Offers quick, easy, professional installations for new tubs and bathroom conversion projects. Gives military members either a free bath upgrade or 10% off their project.

Cain's Mobility Philadelphia
Read Author Review

Helps people with limited mobility make their homes safer and reduce their risk of falls. Specializes in installing walk-in bathtubs and stair lifts. Services the entire state of Pennsylvania. Licensed and insured.

GSI Bath Showplace
Read Author Review

Sells walk-in bathtubs from American Standard. Provides baths with inward- or outward-opening doors. Products have easy-touch, push-button controls and hand-held shower wands.

Home Smart Industries Philadelphia
Read Author Review

Offers quick, convenient online quotes. Sells walk-in tubs from trusted brands like Kohler. Provides professional bathroom conversions. Gives 0% financing options to approved applicants.

Tim Rocco and Daughters General Contracting
Read Author Review

Installs walk-in tub replacements. Performs full bathroom remodels. Specializes in handicapped-accessible bathrooms with ADA-compliant features. Sells walk-in tubs with safety and luxury features.

Walk-in tubs are a necessity for many seniors and people with disabilities in Philadelphia. Nearly 14% of people in the city are age 65 or over, and nearly 1 out of 4 of these seniors will suffer a fall this year. Falls are the top cause of fatal injuries in seniors and the leading reason for nonfatal trauma-related hospital visits for older people.
Safety products like walk-in bathtubs are essential if you or your loved one has limited mobility and wants to stay independent in their home. Walk-in tubs not only offer a safer way to bathe, but they also have features that offer therapeutic benefits and increased convenience, such as jets and hand-held showerheads. People who live in areas that have a large number of seniors, such as Chestnut Hill, Jenkintown and Ardmore, can also potentially increase their home's value with a walk-in tub.
How much do walk-in tubs cost in Philadelphia?
The cost of a walk-in tub in Philadelphia varies depending on its type, size, optional features and installation. The following descriptions give you a general idea of the cost of different types of walk-in bathtubs in Philly.
Soaker tubs usually have leakproof doors and low thresholds for stepping in. They cost from $2,000 to $5,000.
Hydrotherapy tubs have water jets that create a massagelike experience. They cost between $5,000 and $7,000.
Wheelchair-accessible tubs have low-height seats and outward-facing doors that allow people to safely transfer from their wheelchair to the bathtub. They cost from $4,000 to $6,000.
Many companies offer free installation, but some charge you to install the tub. This usually costs anywhere from $700 to $3,000, and you may pay more if you need a wall surround or larger pipes to accommodate your new setup. You may also have to pay to have your old bathtub removed from your home. Many walk-in bathtub companies offer financing to make their products more affordable.
Ultimately, installing accessibility equipment like a walk-in tub in your home can be much more economical than moving to a senior living community. The average monthly cost of assisted living facilities in Philadelphia, like Oakwood Residence, is $2,200 to $10,300.
Philadelphia licensing and permits required
In Philadelphia, the city requires a plumbing permit to ensure that all plumbing installations, including walk-in bathtubs, are only performed by licensed contractors following all city and state codes. 
Ask your walk-in tub provider if it handles the permits or if you are responsible for obtaining them. If you hire your own contractor or plumber, always take the time to confirm their license and insurance coverage, as well.
Philadelphia walk-in tub FAQ
Do I need to hire a plumber to install my walk-in tub in Philadelphia?

Ultimately, this depends on the company you choose to buy your walk-in tub from. Most offer installations, but some do not. Always ask your installer if they are licensed and insured.

Are walk-in tubs covered by Medicare in Philadelphia?

No, they are not. However, some health insurance plans may contribute toward costs. Also, many companies offer financing options, such as 0% interest for the first year.

Can I deduct my walk-in tub purchase from my taxes?

Walk-in bathtubs are only tax deductible if they are purchased for a medical safety reason. See this IRS webpage on deducting medical expenses for more information.
Thank you, you have successfully subscribed to our newsletter!
We value your privacy. Unsubscribe easily.
Philadelphia walk-in tub company information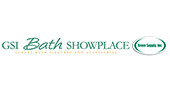 GSI Bath Showplace sells a variety of different baths, including walk-in bathtubs from American Standard. These tubs offer an automatic purge cycle that helps keep the system running efficiently and an air massage system with 21 air jets. The chair height is contoured, which allows users more room to sit and stand as needed. The company also lets customers work with a design consultant free of charge.
Address: 7900 Rockwell Ave., Philadelphia, PA 19111
Phone: (215) 728-1970
Hours: Call for hours
Website: gsibathshowplace.com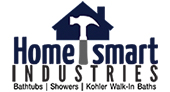 Home Smart Industries is locally owned and operated, but its walk-in tub selection comes from Kohler. The company also offers numerous sales and promotions, including $1,000 off and 0% financing options.
Address: 13 Mount Pleasant Road, Aston, PA 19014
Phone: (855) 696-4000
Hours: Call for hours
Website: homesmartind.com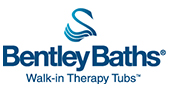 Bentley Baths is a family-owned and -operated company with expertise in accident prevention. Its installation process is quick and easy, and each installer has training in the latest techniques. Its staff even helps veterans utilize home modification grants for walk-in tubs.
Address: Serves Philadelphia residents
Phone: (800) 688-0055
Hours: Call for hours
Website: bentleybaths.com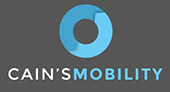 Cain's Mobility specializes in helping people in need make their homes safer with stair lifts or walk-in bathtubs. Its installers have decades of experience with this equipment, and all are 100% vetted, licensed and insured.
Address: 2536 Castor Ave., Philadelphia, PA 19134
Phone: (234) 203-0202
Hours: Call for hours
Website: pennsylvania.cainsmobility.com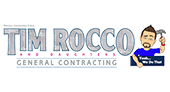 Tim Rocco and Daughters General Contracting specializes in handicapped-accessible bathrooms. Contractors can complete a simple walk-in tub replacement or a full bathroom remodel. Tim Rocco and Daughters sells handicap accessories for a fully customizable bathroom. Walk-in tubs come with standard safety features and optional luxury features.
Address: 5920 Ditman St, Philadelphia, PA 19135
Phone: (215) 335-0445
Hours: Call for hours
Website: roccogc.com