Best Walk-in Tubs in Albuquerque, NM

Written by
Walk-in bathtubs make bathrooms safer for seniors and people with reduced mobility. These bathtubs come in styles to match any decor and have optional features like hydrotherapy jets and handrails. We put together this guide to the best walk-in tub companies in Albuquerque to help you find the right one.
Why trust ConsumerAffairs?
Our recommendations are based on what reviewers say.
4,244,075 reviews on ConsumerAffairs are verified.
We require contact information to ensure our reviewers are real.
We use intelligent software that helps us maintain the integrity of reviews.
Our moderators read all reviews to verify quality and helpfulness.
Top 10 Albuquerque Walk-in Bathtub Companies

Read 888 Reviews

Select from multiple colors, styles and designs. Soaker and shower-tub combos feature proprietary air jets and heated surfaces. Costs include installation and a limited lifetime warranty. Financing options available.

Get Started

Read 2,150 Reviews

Find soaker tubs, two-seaters and shower-bath combos. Features quick-drain, air jets and whirlpool massage system. Financing options and free evaluations. Costs start at $4,600 to $8,400, not including installation.

Get Started

Read 2,423 Reviews

Offers walk-in tubs, showers and shower-bath combos. Includes standard safety features plus spa-like hydrotherapy systems. Financing and discounts available. Provides lifetime warranty on tubs, parts and labor.

Get Started

Read 201 Reviews

Find soaker and bariatric tubs plus shower-bath combos and two-seaters. Features internal frame design with two-inch step-in threshold. Provides free quotes. Comes with a lifetime warranty on the tub and parts.

Get Started

Read 181 Reviews

Luxury Bath Technologies offers homeowners easier and faster bathroom remodeling services. In as little as one day, Luxury Bath Technologies is able to install and complete your new bathroom during a hassle-free process.

Read Author Review

Provides home assessments, recommendations, full-service bath customization and installation. Partners with multiple manufacturers to provide walk-in tub options. Offers online informational resources.

Chat with a ConsumerAffairs decision guide

Live agent
Read Author Review

Sells and installs Jacuzzi walk-in bathtubs. Offers financing options, custom design services and free estimates. Shares coupons and specials online. Staffed by certified employees, not subcontractors.

Chat with a ConsumerAffairs decision guide

Live agent
Read Author Review

Provides free design consultations. Works with multiple manufacturers to provide customizable walk-in bathtub options. Installs baths in just one day. Publishes promotional offers online. Offers financing options.

Chat with a ConsumerAffairs decision guide

Live agent
Read Author Review

Installs walk-in bathtubs in as little as one day, often with no demolition required. Offers free estimates. Publishes coupons online. Partners with BCI Acrylic Bath Systems.

Chat with a ConsumerAffairs decision guide

Live agent
Read Author Review

Offers walk-in bathtub conversions with or without doors. Converts existing baths in less than a day. Provides free estimates. Shares deals and promotions online. Markets its products as an affordable alternative to full remodels.

Chat with a ConsumerAffairs decision guide

Live agent

Just more than 14% of Albuquerque residents are over the age of 65, and 9.5% of residents younger than 65 are living with a disability. These individuals are at risk for dangerous falls, especially in the bathroom, where more than 80% of falls occur. According to data from the New Mexico Department of Health, New Mexico has a higher rate of deaths from falls than other parts of the country — the state sees 102 deaths per 100,000 people compared to the national rate of 59 deaths per 100,000.
Falls in the bathroom are often caused by slippery surfaces, high steps over the bath's rim and a lack of handrails. Walk-in tubs solve these problems with easy-step entries and additional safety features. They even have therapeutic options, such as additional jets or aromatherapy features. That's how walk-in bathtubs help New Mexicans retiring in neighborhoods like North Valley, Placitas and Corrales stay safe and maintain their independence.
Walk-in tub price in Albuquerque
Prices for walk-in tubs in Albuquerque vary from model to model, but units with additional features like hydrotherapy jets or extra room cost more than standard models.
Soaker walk-in tubs are the basic model. They come with all typical safety features, including handrails and anti-slip floors, and cost between $2,000 and $5,000.
Wheelchair-accessible walk-in tubs are larger than standard tubs and include safety features such as nonslip surfaces and safety bars. These tubs cost between $5,000 and $10,000.
Hydrotherapy walk-in tubs include water jets to provide therapeutic massage features to relieve joint pain and help users relax. They typically cost from $5,000 to $7,000.
For the most part, sellers include walk-in bathtub installation costs in the price of the tub. However, if you purchase your tub directly from the manufacturer or a third-party retailer like Home Depot, you may pay for the installation separately. Walk-in tub installation costs range from $700 to $3,000, depending on the tub and the complexity of the installation.
You can often find discounts and promotions for walk-in tubs. Check manufacturers' websites or ask sales representatives about AARP discounts or other available savings.
Walk-in tubs are a significant investment, but these fixtures help Albuquerque residents stay in their homes longer and avoid moving to assisted living facilities. Walk-in tubs are affordable in comparison to the $5,100 per month you would pay for assisted living facilities in Albuquerque.
Albuquerque permits required
Your walk-in bathtub installer needs to obtain a permit with the city of Albuquerque before starting work and schedule an inspection after the work is complete. The fees for these permits are often part of the installation price. Ask your contractor if there's anything you need to do to arrange this.
To protect your home and the investment you're making in a walk-in tub, make sure your plumber is licensed and insured to perform this work in New Mexico. Look up the company's plumbing license online to confirm these details.
Albuquerque walk-in tub FAQ
What do walk-in tub warranties cover in New Mexico?

Walk-in tub warranties cover defects on all bathtub components, but different parts, like the door seal, may have varying warranty lengths. Independent installers may also offer warranties on labor, so ask your plumber for more information.
Do Department of Veterans Affairs grants cover walk-in tubs in Albuquerque?
Can I deduct my walk-in tub purchase on my taxes?

Walk-in bathtubs are tax-deductible medical expenses in certain circumstances. Use

this tool on the IRS website

to learn if you can deduct the cost of a walk-in tub from your taxable income.
Thank you, you have successfully subscribed to our newsletter!
Albuquerque walk-in tub company information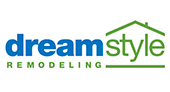 Dreamstyle Remodeling is a Jacuzzi dealer that installs standard and custom walk-in bathtub installations in Albuquerque. All of its tub designers and installers are Dreamstyle employees, which ensures that you receive expert service and craftsmanship. The company provides free estimates to help you choose the tub and optional features that are right for you. Check its website for promotions and financing.
Address: 1460 N. Renaissance Blvd. NE, Albuquerque, NM 87107
Phone: (505) 658-4827
Hours: M - Sat: 9am - 6pm; Sun: 11am - 5pm
Website: dreamstyleremodeling.com/micro/walk-in-tubs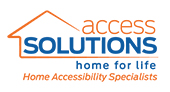 Access Solutions has home accessibility specialists who evaluate your home and make recommendations to keep you as safe as possible. It offers walk-in bathtubs from a few different manufacturers so you can find the right tub for your bathroom and bathing needs. It also offers service and parts for your tub after installation. Request a home assessment to get started on your bathroom renovation.
Address: 4545 McLeod Road NE, Ste. A, Albuquerque, NM 87109
Phone: (505) 881-4399
Hours: M - F: 8am - 5pm
Website: nmaccess.com/showers-tubs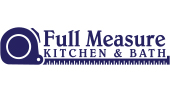 Full Measure Kitchen & Bath is a remodeling company that offers walk-in tubs from top national providers. Its baths and installations are customizable to include additional features, and all standard tubs come with built-in safety features. Request a free estimate for custom pricing. Full Measure also offers financing options and promotions to keep costs manageable.
Address: 4380 Alexander Blvd. NE, Ste. G, Albuquerque, NM 87107
Phone: (505) 207-2351
Hours: M - F: 8am - 6:30pm; Sat: 9am - 5pm
Website: fullmeasurellc.com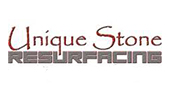 Unique Stone Resurfacing transforms your existing bath into a walk-in bathtub with the addition of a low step that can be sealed with a door. The conversion takes less than a day and costs 25% as much as a full replacement. Call to schedule a free estimate or visit Unique Stone Resurfacing's website to see its current deals.
Address: 1659 Eubank Blvd. NE, Ste. B, Albuquerque, NM 87112
Phone: (505) 850-0054
Hours: M - Sat: 9am - 5pm
Website: uniquestoneresurfacing.com/walk-in-bathtub-conversions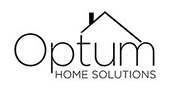 Optum Home Solutions is a local home remodeler that sells walk-in bathtubs from BCI Acrylic Bath Systems. It offers multiple colors and styles, many of which fit in the space of your existing bath. Its bathtubs can be customized with jets, safety bars and other features to suit your needs. Check Optum's website for additional savings.
Address: 4210 Carlisle Blvd. NE, Albuquerque, NM 87107
Phone: (855) 464-9844
Hours: M - F: 8am - 6pm; Sat: 9am - 2pm
Website: optumhomesolutions.com
Comparing
×
You're signed up
We'll start sending you the news you need delivered straight to you. We value your privacy. Unsubscribe easily.