Find the Best Tax Relief in Atlanta, GA
Top 10 Atlanta Tax Relief Companies

Accredited Partner

Community Tax
Read 696 Reviews

Full-service tax company offering free consultations and debt resolutions. Staffed by attorneys, CPAs and enrolled agents. Has worked with over 65,000 clients and resolved $60 million in tax debt. Minimum $10,000 debt required.

Learn More

Accredited Partner

Larson Tax Relief
Read 442 Reviews

Represents individuals, businesses and nonprofits with state and federal tax issues in all 50 states. Requires a minimum of $20,000 in tax debt. Offers a 15-day money-back guarantee. Contact for a free tax evaluation.

Learn More

Accredited Partner

Fortress Tax Relief
Read 143 Reviews

Works with individuals and businesses to resolve federal and state tax issues nationwide. Each case is handled by an attorney. Offers free consultations and a customer satisfaction guarantee. Minimum of $15,000 in debt required.

Learn More

Accredited Partner

Victory Tax Lawyers, LLP
Read 83 Reviews

Serves individual and corporate clients with simple to complex tax problems. All attorneys have at least 10 years of experience. Request a free attorney consultation. Minimum of $25,000 tax debt required. Charges flat fees.

Learn More

Accredited Partner

Anthem Tax Services
Read 197 Reviews

Represents clients with at least $10,000 in tax debt. Provides a 100% money-back guarantee if your tax situation doesn't improve. Offers online resources and free consultations. Helps customers in all 50 states.

Accredited Partner

J. David Tax Law LLC
Read 42 Reviews

Provides customized tax solutions for individuals and businesses with a minimum of $20,000 in tax debt. Only tax attorneys work on cases. Sets up flexible payment plans to make relief affordable. Free no-obligation consultation.

Learn More
Alliance Tax Solutions
Read Author Review

Specializes in IRS tax audits, collection and debt. Provides discounts to military personnel and first responders. Guarantees 100% confidentiality. Offers free consultations.

Chat with a ConsumerAffairs decision guide

Live agent
Bomar Law Firm
Read Author Review

Handles all types of state and federal tax cases, including disputes, audits and litigation. Employs Spanish-speaking professionals. Responds promptly to inquiries. Offers free consultations. Headed by former IRS chief counsel.

Chat with a ConsumerAffairs decision guide

Live agent
The Gartzman Law Firm P.C.
Read Author Review

Offers ethical, professional tax relief services. Represents individuals and businesses. Tailors its approach to clients' goals and concerns. Communicates with clients at each step of the process.

Chat with a ConsumerAffairs decision guide

Live agent
The Wooten Firm LLC
Read Author Review

Represents individuals and businesses in state and federal courts. Experienced in a variety of tax resolution services. Gives free tax analysis when you download an exclusive e-book. Offers last-minute and walk-in appointments.

Chat with a ConsumerAffairs decision guide

Live agent

Should I work with a tax relief company in Atlanta?
If you can't afford current taxes or owe back taxes to the IRS or Georgia Department of Revenue, hiring a tax relief company is often the best first step to get out of debt. Tax relief companies in Atlanta have tax attorneys, certified public accountants, enrolled agents and other tax professionals on staff who are familiar with federal laws, state laws and various tax resolution strategies that bring you into compliance.
If you're not sure whether to work with a tax relief company in Atlanta, it doesn't hurt to set up a consultation. Many tax relief companies offer a free initial consultation to review your situation and answer questions. You can get an idea of which tax relief programs you may qualify for, how long the process takes and how much tax relief costs.
How to choose a tax relief company in Atlanta
Ready to find a tax relief company in Atlanta but feeling overwhelmed with the number of choices? Here are some tips:
Look for a company with licensed professionals and accreditations. Tax relief companies should have a staff of experienced tax attorneys, CPAs and enrolled agents to investigate your case and negotiate with the IRS or Georgia Department of Revenue on your behalf. Look for companies with accreditations from the American Society of Tax Problem Solvers (ASTPS), the National Association of Enrolled Agents (NAEA) and other organizations.
Check what services the company provides. Not all tax relief companies work with individuals and businesses, and some may specialize in federal and state taxes. Customers may also be required to have a minimum amount of tax debt.
Get transparent pricing. Reputable tax relief companies clearly explain their fee structure — whether it's flat, hourly or a combination — and how much you owe upfront. The average cost of tax relief in Atlanta is $2,000 to $5,000 but can be significantly more or less depending on the type of service, how much debt you have and the complexity of your case.
Read customer reviews. Check reviews of the tax relief company to learn if former Atlanta clients are satisfied with the process and outcome.
Avoid companies with red flags. Be aware of fraudulent tax relief companies. Signs of a scam include advertisements promising to reduce your debt to "pennies on the dollar," high upfront costs and pressure to sign up without clear explanations of tax relief options and pricing.
Thank you, you have successfully subscribed to our newsletter!
Atlanta tax relief company information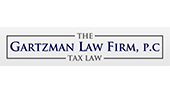 The Gartzman Law Firm P.C. focuses on providing professional, ethical and successful services for people with state or federal tax issues. The firm offers personalized solutions and close communication. Specialties include settling back taxes, liens, levies, offers in compromise, installment plans and Georgia-specific tax problems. Contact the firm for a confidential consultation.
Address: 2851 Henderson Mill Road, Atlanta, GA 30341
Phone: (770) 939-7710
Hours: M - F: 9am - 5pm
Website: gartzmantaxlaw.com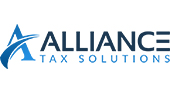 Alliance Tax Solutions helps individuals and businesses with wage garnishments, levies, liens, installment agreements and offers in compromise. It provides discounts for military personnel and first responders. Set up a free consultation and learn about Alliance Tax Solutions' proven results by visiting the company's website or calling.
Address: 5665 New Northside Drive, Ste. 260, Atlanta, GA 30328
Phone: (404) 592-1227
Hours: M - F: 8am - 5pm
Website: alliancetaxsolutions.com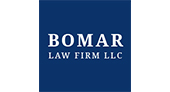 Bomar Law Firm is led by a former IRS chief counsel and has a team of tax attorneys that works to get clients the best results in state and federal tax disputes, audits and litigation. The firm typically charges a flat rate, and it employs Spanish-speaking professionals. Contact Bomar Law firm for a free one-hour consultation.
Address: 100 Galleria Parkway, Ste. 480, Atlanta, GA 30339
Phone: (404) 841-6561
Hours: M - F: 9am - 6pm
Website: bomarlawfirm.com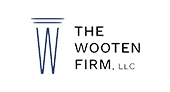 The Wooten Firm's attorneys assist with tax resolutions and represent individuals and businesses in state and federal courts. Visit the website to download an exclusive e-book and receive a free analysis of your tax situation. Last-minute and walk-in appointments are available.
Address: 4200 Northside Parkway NW, Ste. 112, Atlanta, GA 30327
Phone: (404) 662-2333
Hours: M - F: 9am - 5pm
Website: atlanta-taxrelief.com
You're signed up
We'll start sending you the news you need delivered straight to you. We value your privacy. Unsubscribe easily.