ConsumerAffairs Accredited Brand
Anthem Tax Services
Anthem Tax Services was started by licensed tax professionals that have over 30 years of experience in Tax Preparation and Tax Law. Every tax professional is licensed in all 50 states to represent our clients, and as such we are able to provide the tailored experience that you expect from your tax litigation and tax preparation professionals. We also operate remotely so you never need to leave your home or office!
At Anthem Tax Services our foundation is built on 5 main principals: trust, service, honesty, integrity and education. These 5 principals are what we live by. We have earned outstanding customer reviews and amazing results for our clients. Because of this, we have now become the only company in the industry that is confident enough in our services to offer a 100% money back guarantee if we can't put you into a better position than where you started.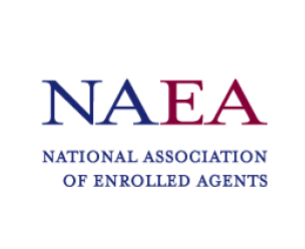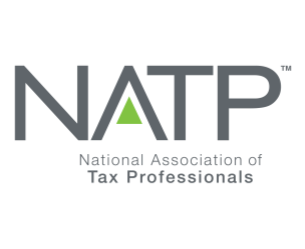 A+BBB Rating
View More
View More
BOTTOM LINE
Anthem Tax Services offers a variety of tax help including resolution, preparation and protection. While details are limited online, Anthem is an accredited firm with a money-back guarantee, helping those with at least $10,000 in tax debt.
PROS
Numerous accreditations
Transparent results
Free consultation
Money-back guarantee
CONS
Limited details on website
No upfront pricing
​
About Anthem Tax Services
Anthem Tax Services offers tax preparation services tailored specifically to the needs of each client. Its tax specialists are experienced, accredited and well-versed in the skills needed to work with the IRS and state authorities.
With service available in all 50 states, ample accreditations and tax-related memberships, Anthem Tax Services continues to provide reputable and effective tax preparation and resolution services. Anthem is registered with the National Association of Enrolled Agents (NAEA) and all Anthem tax preparers are registered CTEC preparers and licensed by the IRS.
Anthem Tax Services services
One of Anthem Tax Services' biggest selling points is its wide variety of services. All of Anthem's services have one goal in mind: to reduce client tax debt as much as possible. Anthem Tax Services can perform the following.
Tax debt resolution: Whether you owe back taxes or have been audited, Anthem Tax offers tax debt resolution services to help lower the amount you owe the state or federal government. Anthem works on your behalf to negotiate a better settlement. Anthem has saved customers millions of dollars in back taxes through installment agreements, Offers In Compromise (OIC), penalty abatement, and representation.
Tax preparation: Preparing income tax returns is a complicated and often messy process, involving many forms and strict guidelines. Anthem will put your taxes together for you in order to avoid penalties and find you the best return possible. Anthem preparers have experience with preparing taxes for individuals and large corporations alike.
Audit protection: Dealing with the IRS is notoriously challenging. Audit protection is a supplemental service to tax preparation that helps simplify dealing with the IRS. It does not prevent you from being audited, but it does guarantee that a professional will be able to help you through the process if it occurs.
General tax help: Whatever help you need regarding your taxes — such as bookkeeping, consultations, or just generalized help — Anthem offers many tax services to keep you prepared all year. Anthem specifically offers assistance for truck drivers and other non-filers who have a hard time staying up-to-date with notices and IRS requirements.
How does Anthem Tax Services work?
Tax situations can vary widely from customer to customer. That's why Anthem professionals complete a free consultation before service begins in order to decide a specific plan of attack for each customer.
With over 30 years of experience dealing with all types of situations, Anthem professionals can find a resolution for nearly all cases. Some tax debt resolution services include the following.
Installment agreement: This is the most common form of tax debt resolution. It involves paying back your taxes in smaller chunks, including penalties and interest.
Offer In Compromise (OIC): Anthem will work directly with the IRS to negotiate a one-time settlement in an amount lower than what you currently owe.
Penalty Abatement: As your back taxes grow, so do your penalties. This option challenges those penalties and interest accrued to help you pay a lower amount.
On its website, Anthem Tax Services shows real client results. This transparency helps potential customers see what tax preparers have been able to settle for other clients. One client said that Anthem settled their tax debt of $44,000 for $100.
Anthem Tax Services FAQ
How much does Anthem Tax Services cost?

Anthem does not offer up-front pricing on its website for cost. Other third-party sites have said services start around $250. During the free consultation, customers can figure out exactly how much their services will cost. Mostly it depends on the complexity of the case and how long it will take to remedy. On average, Anthem's tax resolution services last between 30-120 days.

Does Anthem Tax Services offer any type of guarantee?

Because it's difficult to promise results when dealing with the IRS, Anthem offers a 100% money back guarantee. This guarantee states that if customers are not in a better position after using Anthem's services, they will refund the entire cost of service.
Do we recommend Anthem Tax Services?
Anthem Tax Services is trustworthy and transparent. Its tax preparers are certified and experienced, plus it holds numerous accreditations. With its money-back guarantee, customers can feel confident that their preparers are working for them at all times. Anthem's many positive online reviews help back its claim that it offers effective resolution services.
Anthem does not offer upfront pricing, but this is likely due to the individuality of each case, which can alter overall costs. But because it offers free consultations, potential customers can easily learn what Anthem can offer them without having to commit to any contracts. This makes it a great option for anyone curious about tax resolution services.
Anthem Tax Services Reviews
A link has directed you to this review. Its location on this page may change next time you visit.
This review is featured by Anthem Tax Services
Stephanie of Bellingham, WA Verified Reviewer
Original review: Sept. 8, 2019
These guys saved me over 50,000 in back taxes. It took some time and money but it was well worth it. They kept me updated on the progress and always got back to me when I had questions. If you are behind in your taxes call these guys. They will take good care of you????
Anthem Tax Services response
Stephanie
Thank you for the positive review. So glad to hear you were satisfied with the service we provided which resulting in a positive resolution on your case.
Be the first one to find this review helpful
Page 1 Reviews 1 - 10
Robert of Reno, NV Verified Reviewer Verified Buyer
Original review: Sept. 25, 2019
I did some online research into the matrix of organizations that handles tax debt and Anthem had a better consumer report history, on top of the fact that they were the longest standing firm that does that type of tax relief because they've been in business for a long time. Plus, they have amazing customer reviews and it was the largest company out of all of them. All in all, the online research that I did just made Anthem stand out. The service and the program that Anthem provided was great at the time but later on, I even felt better about my choice to go with them because I continuously got more advertisements from other companies that try to make me offers to settle the tax relief, and not a single one of them could even come close to what Anthem was able to do.
The program alleviated a lot of anxiety and stress that has caused myself and my wife over the amount of debt that I had accrued over ignoring my taxes for so long. It has been a couple of months now that we've made the payment. We were contacted by several different people later on after not hearing for a while from the original person handling my case and then eventually, the original manager ended up taking our case over, and she made sure that everything was gonna go according to plan. It was confusing for a couple of months because of the change in ownership of our case but when the manager took over, she went above and beyond to make sure that we got everything in on time and we were satisfied. So, she did a stellar job.
I wish there was more communication and updates though because regardless of the change in who was handling the case, when we would reach out, sometimes we wanna get a response back and it seemed to take a while to get a response back or repeated emails, or attempts to contact, to find out just the progress of everything. The end result was amazing and I couldn't be happier but the process and the confusion of the change of ownership of our case was like an extra stress or almost for a moment. Still, my experience with Anthem exceeded my expectations.
Read full review
Anthem Tax Services response
Mr. Bostic, we appreciate you took the time to post your positive experience with Anthem Tax Services and we are happy to have been able to assist with resolving your tax matters.
Be the first one to find this review helpful
Thank you, you have successfully subscribed to our newsletter! Enjoy reading our tips and recommendations.
We value your privacy. Unsubscribe easily.
William of Virginia Beach, VA Verified Reviewer Verified Buyer
Original review: July 16, 2019
I was selling a house to an attorney and he told me there were numerous judgments against my piece of property. He sent some clerk to an office in Virginia Beach to check things out but he didn't know what he was doing because he's a criminal attorney. I didn't trust any of the tax attorneys in my area so, I looked online and I read the review and I liked what I read, so I called Anthem Tax Services.
Once I talked to the rep, I decided he was the man I wanted to have. We talked for 20 minutes that day and I told him that I was very concerned about this guy. He immediately got on it and his paralegal was wonderful. She returned my call every time I left a message. She called me three times and asked why I was doing it, and said that the IRS had nothing against me. I said I was told I had anywhere from 40 to 80 things against me dating back 30 years. Nothing was newer than 10 years and it clearly stated in IRS laws that if they don't do something in 10 years, it goes away. So, anything that had been against me had gone away but it cost me $10,000 to get the rep from Anthem to search this out.
I was livid with the attorney. I have not closed on the house yet and he has about a week. At that point, he loses the option of buying that house. He was gonna lose $45,000 on a house that's worth 440 and this was what he has paid over five years. He came up with a new contract that was in his brother's name, his name, and my name, but his brother never signed the contract so that makes it null and void. Also, they gave me a check not made out to me. He has given me checks many times under my name, so he did that knowing that it was wrong. Then, he gave me a deposit check that clearly states on it, "Do not deposit this check under any circumstances." With the help of the rep from Anthem, I got through this. He did what he was supposed to and Anthem could not have been better. I have paid Anthem in full and I'm done with the process. Working with them gave me peace of mind.
Read full review
Anthem Tax Services response
William
We are so glad we were given the opportunity to assist you with your concerns.
Thank you for trusting Anthem Tax Services.
Be the first one to find this review helpful
Darcell of Santa Rosa, CA Verified Reviewer Verified Buyer
Original review: June 12, 2019
I did some research online as to which was the best company and I was extremely leery because I've heard of people who have had not gotten great results with this particular thing. The enrollment process with Anthem Tax Services was extremely smooth. At the time, I worked in an office and all the paperwork had to be emailed to them. They sent out a checklist of everything that they wanted. I started off with a guy named Charlie and then I went to the attorney's assistant. Then from there, once the case was handled, I spoke directly with the attorney twice. She kept me up-to-date on where my case was going.
I thought I only owed $26,000 in taxes and had been paying $528 a month and it was choking me. By going through Anthem, I found out that I actually owed $44,000. I got my taxes done for 2018, which ended up being $19,000. I had already been with Anthem then. They caught me and wanted to charge me a little bit more money and now, they gotta do a year that wasn't included in my original plan with them. But when I spoke to the attorney and explained my situation, that I had already borrowed money to be able to do this, she did 2018 for free and put it in the plan. And I got $64,000 in taxes that are in non-collectible status, which is really a great thing right now.
My boss died. I worked there for 16 years and have never been unemployed in my life. Because of my unemployment, the attorney was able to get the taxes set to a non-collectible status, but I was prepared to make payments on it. I had a wonderful experience with Anthem Tax Services and I'm done with the program right now as long as I don't start making a whole lot of money. But the attorney told me that I will continue to be a client and that they would keep my case in a paused status. If for any reason I get another job and the IRS comes back for me, I could reopen my case at any time.
Read full review
Anthem Tax Services response
Darcell, We're delighted to read your feedback about Anthem Tax Services!! Thank you for taking time to share your positive experience.
Be the first one to find this review helpful
Marva of El Cajon, CA Verified Reviewer Verified Buyer
Original review: April 24, 2019
I don't do taxes myself so I needed someone to do taxes and I am satisfied with Anthem Tax Services. They were the first company that reached out to me. I didn't know a lot about them but they gave me the information I was looking for. Also, when I talked to them, they said they service my area even though it is far unlike the other company that does not service my area. I signed up with Anthem online and then one of the attorneys called me and explained the program and it went on from there. They answered the questions I needed to hear and reached out to me. They are filing my taxes. In fact, I signed a power of attorney to retain for a few years and they will be watching and making sure that my taxes are correct. I was also being questioned about my home-based business at that time and I just filed it with them. I think that tax is for eight years so I wanted to get that completed although it seemed like I was like going in unended circles.
I worked with Jake and he was able to say that he could get me on the right track and explained to me how their program worked. I owed the IRS in back taxes and I have a long-time history with paying. I have been trying to get over and finish paying them. But, it just seems like I can never get to that point because of the way I am penalized. However, Anthem's cost could improve. When I first signed up, it was a little more than I expected and it kinda hurt. But so far, their program has been good. They gave me coaching and told me what I needed to do, just like the other person who filed my taxes prior, too. Moreover, they understand the home-based business deductions.
Read full review
Anthem Tax Services response
Great feedback, Marva! We genuinely appreciate it and we're glad to hear that you're happy with your Anthem Tax Service experience!
Be the first one to find this review helpful
Denise of Santa Monica, CA Verified Reviewer Verified Buyer
Original review: March 29, 2019
I worked with Anthem Tax Services last year with a tax issue and then this year, I decided to go with them again due to their customer service. I used to get my taxes done through another company. But they're very commercial and corporate. Anthem would offer something more and I wanted to deepen a relationship with stuff that I already know. Also, the program was quick and painless. I don't have to sit in anyone's office, talking to them and I can do everything over email.
I sent Anthem my W-2 and the letter that I got from the IRS and then they sent me back a tax planner. It is a questionnaire that describes my filing status, any dependents and any deductions that they should be aware of. I just filled out the questionnaire over email, then I got a phone call back from another preparer working on my file and I answered a few clarifying questions. They didn't have a million questions and the numbers looked right from my understanding and I was able to receive a copy. They had a cover sheet that highlighted my return, what I owe and the refund that I'm getting back. They gave me the instructions too. I signed the forms and just mailed them to the state and the federal government.
Anthem was extremely responsive when I had a tax problem last year. But this year, I didn't have an emergency so the responsiveness was a little bit slower. I just needed my tax paperwork prepared. When I initially emailed my tax information to one person who was out of the office, I got transferred back to my original person. Then there was someone else working on my actual file and then I got a phone call from another person. It would've been better to have one point of contact. Other than that, I felt comfortable working with their specialist and I would tell my friends to work with that person. My taxes are done at this point in time and I feel great.
Read full review
Anthem Tax Services response
Denise, Thank you for sharing your feedback! We will use it to improve the way we communicate with our clients.
Be the first one to find this review helpful
How do I know I can trust these reviews about Anthem Tax Services?
2,178,841 reviews on ConsumerAffairs are verified.
We require contact information to ensure our reviewers are real.
We use intelligent software that helps us maintain the integrity of reviews.
Our moderators read all reviews to verify quality and helpfulness.
For more information about reviews on ConsumerAffairs.com please visit our FAQ.
Akin of Rancho Cucamonga, CA Verified Reviewer Verified Buyer
Original review: Jan. 15, 2020
This company actively engaged me when they wanted my money. I will say that everyone I had contact with at that time was courteous and friendly. Once I paid the 10K, I was met with stonewalls. The legal department has no sense of customer service. How can someone cough up 10k and not have a session with her attorney? NOT ONE! I have not once spoken to an attorney. I was sent 2 messages via her secretary. I don't know what's happening to my case. I know it's on hold at IRS but I did that bit myself before I contacted Anthem. I'm unaware of the ramification of that hold. No one has talked to me.
They promised that I wouldn't get a lien and that I could pay pennies on a dollar. Well, I don't know what to do or how to proceed because no one is updating me. If I had hired an independent attorney or even paid IRS 10k, I probably would be in better shape today. I sent an email in November and to date there has been no response. I will NEVER recommend them to anyone. The Legal department sucks and the sales team overpromised.
Read full review
Be the first one to find this review helpful
Raphael of Albuquerque, NM Verified Reviewer Verified Buyer
Original review: Jan. 15, 2020
I called Anthem Tax Services and the guy told me that he could help me out. And then, they proceeded to transferring me from department to department, then manager to manager for eight months. Each one would call me and I'd have to go over all my financials and everything. Then, they would transfer me to a different department, and then I'd have to go through everything all over again and then nothing happened. They even called me and told me they needed more money. So, I had to pay them another $1,100, which I had to call them back because I just got back recently. I kept on getting letters from the IRS, and it was a period of about three weeks, and I couldn't get a hold of anybody over there.
When it was crisis time, I got a call from the manager saying that I've been untruthful, that I've omitted information and that I'm being childish. It was a good thing that I got this message, because after I called her back we straightened things out. I don't know if they had severe miscommunication between departments or if they are just incompetent, but they didn't help me at all. Basically, they set me up on a payment program. They told me that I should get a car because I didn't have a car at the time, so I did, and it increased my monthly expenses. And then, they came back and said, "The 401(k) that you filed is gonna disqualify you." Why didn't they tell me that to begin with? I went through all these financials with them, thoroughly, three times.
I messed up by calling an out-of-state company. I should've called someone that was local that I could see, that I knew where they were at. Because I would call these people and a couple of times they put the wrong number on the emails they sent me. I called and it was not even a valid number. It was a horrible experience. Anthem did nothing for me. I'm worse off than when I was before, and now I owe them four grand.
Read full review
Be the first one to find this review helpful
Brandon of Maple Shade, NJ Verified Reviewer Verified Buyer
Original review: Jan. 14, 2020
The service they provided was exactly what they claimed. They did stop garnishment of my pay. The process did take longer than I expected and although the result was a cease of the garnishment, it seemed like immediately after my case was closed a tax lien was filed. I have had trouble reaching my case managers by email and phone. When I do receive a return they seem to not address all the concerns of my initial communication.
Be the first one to find this review helpful
Kristy of Albuquerque, NM Verified Reviewer Verified Buyer
Original review: Jan. 11, 2020
After paying over $3000 for their services, they guaranteed I would not get garnished and was twice. Then they became impossible to reach for weeks on end. Never calling me back until I called and called and called and advised I would be making a formal complaint. This company is horrible to work with and did nothing to ease my mind as indicated in their hold message. Do not use this company if you want to trust what a company says or be able to get your issue resolved in a timely manner.
Be the first one to find this review helpful
D. of Ma, MA Verified Reviewer Verified Buyer
Original review: Jan. 8, 2020
I had an issue with my 2016 tax statement and the IRS had serviced me a notice saying that I should pay some additional amounts. I believed that the IRS was incorrect. It was misleading some of my filings. And part of the demand for the amount was incorrect and I wanted to have it resolved. I approached Anthem because they had a good rating on multiple sources.
I was asked to submit an amount for the service and file some papers. I was made to understand that it was immediate and I did that. After that, there was a very big gap before I heard back and I had to follow up multiple times. Also, my case was reassigned a couple of times. So, I felt like I had to restart the whole conversation, explain the same things twice to two of those who were assigned to handle the case with me. But eventually, it was assigned to one person and he was rather prompt. He also made a mistake because he was not very familiar with the details of my case and filed a response that was inaccurate. I had to kind of step through all the reasons why it was inaccurate and he filed another response. Eventually, the outcome that I wanted to achieve was achieved. I wish that had happened sooner with fewer interactions and a lower cost of time and effort for me. But overall, I'm happy because that was achieved.
Read full review
Be the first one to find this review helpful
Thank you
Keep an eye on your inbox, the latest consumer news is on its way!