Best Tax Relief in Austin, TX
If you're behind on your taxes and dealing with IRS penalties and interest, an Austin tax relief company can help. These businesses have licensed tax attorneys, certified public accountants and IRS-enrolled agents on staff who find a workable tax relief solution. We created a list of the best tax relief firms in Austin to assist your search.
Top 10 Austin Tax Relief Companies

Community Tax
Read 594 Reviews

Requires a minimum $10,000 tax debt. Initial fees range from $500 to $750. Gives full or partial refunds for services not rendered. Accredited by the American Institute of Certified Public Accountants. Offers free consultations.

Visit Website
Larson Tax Relief
Read 353 Reviews

Works with clients who have more than $20,000 in tax debt. Provides a 15-day money-back guarantee. Offers free consultations with a licensed tax pro. Member of NAEA and NATP. Family-owned and operated.

Visit Website
Anthem Tax Services
Read 116 Reviews

Requires a minimum $10,000 tax debt. Tax attorneys on staff. Member of the National Association of Enrolled Agents and National Association of Tax Professionals. Provides free initial consultation and a 100% money-back guarantee.

Visit Website
Victory Tax Lawyers, LLP
Read 69 Reviews

Requires $25,000 tax debt for relief services. Employs tax attorneys on staff. Member of the American Society of Tax Problem Solvers. Attorney consultation.

Visit Website
J. David Tax Law LLC
Read 27 Reviews

Works with clients who owe the IRS $20,000 or more. Provides free initial tax consultations. Employs tax attorneys on staff. Flexible payment plans available.

Visit Website
Austin Center for Tax Relief
Read Expert Review

Gives 30-day money-back guarantee. Experienced with individual, business and nonprofit tax services. Helps resolve back taxes and file delinquent tax returns.

Five Stone Tax Advisers
Read Expert Review

Specializes in tax resolution and property tax problems. Offers free consultations in person or over the phone. Provides legal representation when dealing with the IRS.

John McDuff, Attorney at Law
Read Expert Review

Specializes in innocent spouse relief, tax appeals and helping clients file back taxes. Member of the Travis County Bar Association, State Bar of Texas and American Bar Association.

Tax Relief Pros in Austin
Read Expert Review

Employs licensed tax attorneys, IRS-enrolled agents and CPAs who specialize in tax relief services. Assists clients in Austin who have more than $10,000 in IRS tax debt.

W & Hamilton Co PLLC
Read Expert Review

Specializes in IRS liens and levies, delinquent tax returns and wage garnishments. Provides free consultations. Operates as a licensed, full-service accounting firm in Texas.

While Texas has no state individual income tax, it currently has the third-highest property tax rate in the nation. These high payments make it easy for homeowners, individuals and businesses to fall behind on their tax payments. Tax relief companies specialize in helping Austin residents who are struggling to pay their tax debt.
Should I work with a tax relief company in Austin?
Speaking to a tax relief professional is often the best path out of tax debt, but you should consider the complexity of your case and the amount you owe.
If you fully understand your IRS case and are currently capable of paying off your tax debt, tax relief may not be your best option. Many companies offer free consultations if you're unsure whether tax relief is right for you.
If you have questions about your taxes and are struggling to pay your tax debt because of accumulating interest and penalties, consider professional tax relief as soon as possible.
Licensed tax attorneys, IRS-enrolled agents and certified public accountants in Austin know state and federal tax laws and use this knowledge to help resolve your tax situation. With the right representative in your corner, you stand a better chance of protecting your assets from the IRS and finding a solution to paying off your tax debt.
When searching for a tax relief company in Austin, look for firms licensed in Texas with experience in cases similar to yours.
Austin tax relief cost
Expect to spend between $3,500 and $4,500 for individual tax relief in Austin, though complex cases may be more expensive. Businesses should expect to pay from $5,000 to $7,000 for tax relief.
Tax relief firms in Austin use a few different pricing structures when charging clients. Many firms charge an hourly rate that ranges anywhere from $200 to $550, and some set a fee based on the amount of tax debt you owe. Other tax relief companies charge a flat rate and ask for an initial deposit. The rest of the cost is due after the company has performed all services.
Thank you, you have successfully subscribed to our newsletter!
Enjoy reading our tips and recommendations.
We value your privacy. Unsubscribe easily.
Austin tax relief company information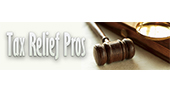 Tax Relief Pros in Austin helps people with more than $10,000 in back taxes. This firm employs tax attorneys, CPAs, accountants and enrolled agents who negotiate directly with the IRS. Available tax relief services include wage garnishment release, dealing with IRS collections, audit representation and business and payroll tax management. Tax Relief Pros also assists with corporate, estate, property, capital gains and personal income taxes and deductions.
Address: 701 Brazos St., Ste. 500, Austin, TX 78701
Phone: (512) 523-5582
Hours: M - F: 9am - 6pm; Sat: 10am - 4pm
Website: taxattorney.inaustintx-area.com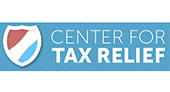 Center for Tax Relief helps clients learn about IRS tax relief programs and understand the tax code. This firm assists clients with IRS debt payment plans, penalty abatement, IRS notices and tax advisory services for businesses and nonprofit organizations. It offers clients a free initial consultation and financial analysis with a 30-day money-back guarantee.
Address: 11940 Jollyville Road, Austin, TX 78759
Phone: (888) 972-7231
Hours: M - F: 6am - 8pm
Website: texas.centerfortaxrelief.com/austin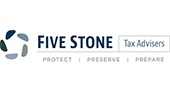 Five Stone Tax Advisers' team of tax attorneys, enrolled agents, CPAs and senior property tax consultants provide local, state and federal tax services to Austin residents. In addition to providing legal representation for people with IRS issues, Five Stone's full-service legal firm includes an in-house CPA firm for property tax reduction and tax planning.
Address: 11211 Taylor Draper Lane, Ste. 300, Austin, TX 78759
Phone: (512) 833-5829
Hours: M - F: 9am - 5pm
Website: fivestonetax.com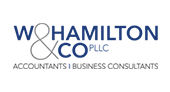 W & Hamilton Co. PLLC is a full-service accounting firm that serves business owners and individuals in Texas. It specializes in tax relief but offers a broad range of tax solutions. The firm handles tax preparation, estate tax work, trust tax services, expatriate tax services, IRS audit representation, succession planning, small-business accounting and payroll. W & Hamilton Co. offers free consultations to new clients.
Address: 8303 N. Mopac Expressway, Ste. A-120, Austin, Texas 78759
Phone: (512) 671-7711
Hours: M - F: 8am - 5pm
Website: wh-cpas.com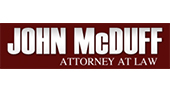 John McDuff handles cases involving innocent spouse relief, offers in compromise and establishing currently not collectible status. He is a member of various associations, including the State Bar of Texas, American Bar Association and College of the State Bar of Texas. All clients work directly with McDuff.
Address: 111 Congress Ave., Ste. 400, Austin, TX 78701
Phone: (512) 457-1177
Hours: M - F: 9am - 5pm
Website: johnmcduff.com