Find the Best Tax Relief in Dallas, TX

Top 11 Dallas Tax Relief Companies

Accredited Partner

Community Tax
Read 692 Reviews

Requires a minimum $10,000 tax debt. Initial fees range from $500 to $750. Gives full or partial refunds for services not rendered. Accredited by the American Institute of Certified Public Accountants. Offers free consultations.

Learn More

Call ConsumerAffairs Toll Free

(855) 381-0979

Accredited Partner

Larson Tax Relief
Read 435 Reviews

Works with clients who have more than $20,000 in tax debt. Provides a 15-day money-back guarantee. Offers free consultations with a licensed tax pro. Member of NAEA and NATP. Family-owned and operated.

Learn More

Call Now Toll Free

(855) 285-3961

Accredited Partner

Fortress Tax Relief
Read 142 Reviews

Works with individuals and businesses who have a tax debt of $15,000 or more. Each case is handled by a licensed attorney. Offers free initial consultations. Provides a full money-back guarantee if requested within 24 hours.

Learn More

Call ConsumerAffairs Toll Free

(855) 381-0979

Accredited Partner

Victory Tax Lawyers, LLP
Read 83 Reviews

Requires $25,000 tax debt for relief services. Employs tax attorneys on staff. Member of the American Society of Tax Problem Solvers. Attorney consultation.

Learn More

Call ConsumerAffairs Toll Free

(855) 381-0979

Accredited Partner

Anthem Tax Services
Read 177 Reviews

Requires a minimum $10,000 tax debt. Tax attorneys on staff. Member of the National Association of Enrolled Agents and National Association of Tax Professionals. Provides free initial consultation and a 100% money-back guarantee.

Accredited Partner

J. David Tax Law LLC
Read 42 Reviews

Works with clients who owe the IRS $20,000 or more. Provides free initial tax consultations. Employs tax attorneys on staff. Flexible payment plans available.

Learn More

Call ConsumerAffairs Toll Free

(855) 381-0979

Coleman Jackson, P.C.
Read Author Review

Offers legal representation to individuals and businesses with federal and state tax issues. Assists with audits, unfiled returns and sales and payroll tax issues. Provides services in English, Spanish and Portuguese.

Dallas Pure Tax Relief
Read Author Review

Offers tax solutions for individuals and businesses. Employs licensed tax attorneys and CPAs. Provides personalized tax relief programs, free consultations, flat-rate pricing and 24/7 communication.

Gregory Law Group, PLLC
Read Author Review

Represents clients in criminal tax investigations, IRS audits and appeals, installment agreements, voluntary disclosures and estate planning. Offers free consultation with a former IRS attorney.

Law Offices of Nick Nemeth
Read Author Review

Provides tax debt relief services, including penalty abatement, offers in compromise and tax installment agreements. Offers free case evaluations and consultations.

Tax Relief Systems Dallas
Read Author Review

Settles and resolves state or IRS tax debt through personalized services. Guarantees solutions in a prompt and professional manner. Offers a free consultation to those who owe $10,000 or more.

Tax relief options in Dallas
Tax relief companies in Dallas examine each customer's tax situation before applying their staff's detailed knowledge of tax laws and tax resolution strategies to work out a solution with Texas and the IRS. Not all tax relief options are available to everyone, but an experienced tax relief company determines which you qualify for and helps achieve the most beneficial outcome.
Here are some of the most common tax relief options:
Offer in compromise: If you can only afford to pay some of your tax debt, the IRS may accept a smaller amount and consider the debt paid in full. Few individuals qualify for an offer in compromise, and the process can take months to complete.
Innocent spouse relief: If your tax debt is the responsibility of a current or former spouse, you can request relief from the relevant tax, interest and penalties.
Currently not collectible: If the IRS knows you have no way to pay your tax debt, it stops the collection process until your financial status changes. Interest and penalties continue to accumulate, and you have to regularly update the IRS on your ability to pay.
Installment plan: The IRS lets you pay off tax debt in monthly installments. Penalties and interest continue until the debt is paid completely.
Penalty abatement: In specific circumstances, the IRS may remove penalties assessed for failing to file a return or pay on time. You may qualify if an illness, death in the family, fire or natural disaster prevented you from meeting tax obligations. You may also receive an abatement if you received incorrect written advice from the IRS or have no record of penalties for the previous three tax years.
Stop levy or wage garnishment: Tax relief companies may be able to stop the authorities from seizing assets or your wages by arranging alternative tax resolution.
How to pick a tax relief company in Dallas
When choosing a tax relief company in Dallas, look for a business that is experienced and receives positive reviews from customers. The company should also employ licensed professionals — to represent you in front of the IRS, a tax relief company must have an attorney, certified public or enrolled agent on staff.
Most tax relief firms in Dallas offer free consultations to gather basic facts about your case and answer questions. The tax relief company you choose should explain which tax relief strategies you may qualify for, the process for tax resolution and the cost of tax relief.
Be wary of scams when choosing a tax relief company. Avoid any business that asks for full payment upfront or that promises to eliminate or reduce your debt before looking at the specifics of your case.
Thank you, you have successfully subscribed to our newsletter!
Dallas tax relief company information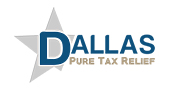 Dallas Pure Tax Relief is a full-service tax relief and accounting firm that serves individuals and businesses in Dallas, Fort Worth, Irving and Arlington. The firm's in-house staff includes a team of IRS tax attorneys, enrolled agents and CPAs who specialize in back tax forgiveness, penalty abatement, audit representation and lifting wage garnishments and tax levies. Dallas Pure Tax Relief provides 24/7 availability, flat-rate pricing and free consultations.
Address: 6565 N. MacArthur Blvd., Ste. 225, Irving, TX 75039
Phone: (214) 865-6922
Hours: 24/7
Website: dallaspuretaxrelief.com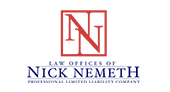 The Law Offices of Nick Nemeth is a Dallas-based team of tax attorneys, financial analysts, enrolled agents and case managers that provides IRS debt resolution services to individuals and businesses. The company handles IRS debt relief, offers in compromise, installment agreements, penalty abatement and establishing currently not collectible status. Fill out a form online to receive a free case evaluation and consultation.
Address: 4101 McEwen Road, Ste. 750, Dallas, TX 75244
Phone: (972) 484-0829
Hours: M - Th: 7am - 5:30pm; Fri: 7am - 4:30pm
Website: myirsteam.com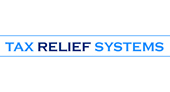 Tax Relief Systems serves individuals and businesses that need tax-related debt resolution in Dallas. The firm assists with IRS liens, bank levies, installment negotiations, audit representation, penalty abatement, state taxes and other tax relief services. Schedule a free consultation online or by phone.
Address: 600 Rolling Hills Lane, DeSoto, TX 75115
Phone: (877) 576-0111
Hours: Mon - Sat: 6am - 8pm
Website: taxreliefsystems.net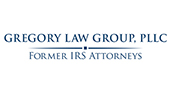 Gregory Law Group PLLC is a law firm that represents individuals and businesses during including IRS audits and appeals. It also handles IRS collections, unfiled returns and back tax issues. Its founders worked as senior tax attorneys for the IRS for more than 24 years. Contact Gregory Law Group PLLC for a free one-hour consultation.
Address: 5050 Quorum Drive, Ste. 700, Dallas, TX 75254
Phone: (972) 331-6666
Hours: M - F: 9am - 5pm
Website: gregorytaxlaw.com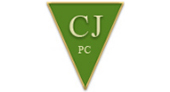 Coleman Jackson P.C. is a tax law firm that helps individuals and businesses in North Texas with state and federal tax issues. Its areas of focus include unfiled tax returns, offers in compromise, innocent spouse relief, payroll taxes and sales and use tax problems. The company's staff is fluent in English, Spanish and Portuguese.
Address: 6060 N. Central Expressway, Ste. 416, Dallas, TX 75206
Phone: (214) 599-0431
Hours: Mon: 8am - 7pm; Tues - Thurs: 8am - 5pm; Fri: 8am - 3pm
Website: cjacksonlaw.com
You're signed up
We'll start sending you the news you need delivered straight to you. We value your privacy. Unsubscribe easily.