Find the Best Tax Relief in Tulsa, OK

Top 11 Tulsa Tax Relief Companies

Community Tax
Read 668 Reviews

Requires a minimum $10,000 tax debt. Initial fees range from $500 to $750. Gives full or partial refunds for services not rendered. Accredited by the American Institute of Certified Public Accountants. Offers free consultations.

Learn More
Larson Tax Relief
Read 421 Reviews

Works with clients who have more than $20,000 in tax debt. Provides a 15-day money-back guarantee. Offers free consultations with a licensed tax pro. Member of NAEA and NATP. Family-owned and operated.

Learn More
Anthem Tax Services
Read 173 Reviews

Requires a minimum $10,000 tax debt. Tax attorneys on staff. Member of the National Association of Enrolled Agents and National Association of Tax Professionals. Provides free initial consultation and a 100% money-back guarantee.

Learn More
Fortress Tax Relief
Read 136 Reviews

Works with individuals and businesses who have a tax debt of $15,000 or more. Each case is handled by a licensed attorney. Offers free initial consultations. Provides a full money-back guarantee if requested within 24 hours.

Learn More
Victory Tax Lawyers, LLP
Read 80 Reviews

Requires $25,000 tax debt for relief services. Employs tax attorneys on staff. Member of the American Society of Tax Problem Solvers. Attorney consultation.

Learn More
J. David Tax Law LLC
Read 41 Reviews

Works with clients who owe the IRS $20,000 or more. Provides free initial tax consultations. Employs tax attorneys on staff. Flexible payment plans available.

Learn More
Internal Tax Resolution
Read Author Review

Employs experienced tax attorneys and certified public accountants. Provides free consultations. Offers discounts when clients pay service fees in a lump sum.

James, Potts & Wulfers Inc.
Read Author Review

Offers personalized tax relief for individuals and businesses. Employs tax lawyers with more than three decades of experience in tax law, domestic relations law, energy law, property law and estate planning law.

Polston Tax
Read Author Review

Provides award-winning tax resolution services, including audit representation and innocent spouse relief. Offers accounting, bookkeeping and tax return preparation services.

Travis W. Watkins Tax Resolution & Accounting Firm
Read Author Review

Offers tax and accounting services. Handles tax lien releases, penalty abatements and bankruptcy solutions. Provides free 30-minute consultations and customized legal plans.

Tulsa Center for Tax Relief
Read Author Review

Provides legal representation and reduces tax debt up to 95%, Helps stop IRS letters and wage garnishment. Gives free consultations and financial analysis to qualifying customers.

Each year, individuals and business owners in Tulsa fall behind on filing and paying their taxes for a variety of reasons, including the inability to pay, ongoing health issues or even natural disasters like tornadoes. Unpaid back taxes lead to tax liens, wage garnishment, bank levies, IRS penalties and compounding interest.
Tulsa tax relief cost
On average, tax debt relief in Tulsa costs between $3,500 and $4,500. Many firms in Tulsa offer the option to pay upfront or in installments. Some firms even provide discounts if the taxpayer pays their fees in a lump sum instead of making monthly payments.
Many Tulsans hire tax debt relief firms to help reduce or manage their tax debt. Tax debt relief firms also often provide continuing services, such as bookkeeping and tax return preparation, to help taxpayers stay on top of future tax payments.
How to choose a tax relief company in Tulsa
To choose a tax relief company in Tulsa that can help you manage or reduce your tax debt, look for a firm with licensed tax professionals. The best tax relief firms in Tulsa employ tax attorneys, certified public accountants and IRS-enrolled agents. Companies should be open to sharing their success rates and fee structure. They should also be able to attend in-person audits and represent clients with issues in multiple jurisdictions. These tax professionals have specialized experience with:
Offers in compromise
Installment agreements
Innocent spouse relief
Penalty abatement
Wage garnishment release
Administrative appeals
Collection appeals
Tax lien withdrawal
IRS audit defense
Ask companies if they require upfront payments or nonrefundable deposits. It's common to pay a fee to get started, but you shouldn't make complete payment until the company has provided service. See if the company's attorneys participate in continuing education and look for references or reviews from previous tax relief clients.
Thank you, you have successfully subscribed to our newsletter!
Unsubscribe at any time.
Tulsa tax relief company information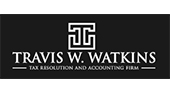 Tax attorney Travis W. Watkins' firm provides free 30-minute consultations and customized legal plans to reduce or eradicate tax debt. The company works with individuals and businesses. It also helps with offers in compromise, innocent spouse relief, penalty abatement, bankruptcy filing and tax lien release. Watkins and his staff are licensed to handle any IRS case.
Address: 1831 E. 71st St., 2nd floor, Tulsa, OK 74136
Phone: (918) 877-2794
Hours: M - F: 8:30am - 5:30pm; Sat: 9am - 3pm
Website: traviswatkins.com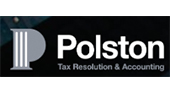 Polston Tax has a team of more than 100 tax lawyers, tax professionals, CPAs, financial analysts and case managers to help clients with tax debt relief. The company's tax resolution services include audit representation, bank levies, installment agreements, lien assistance and offers in compromise. It also helps with advanced tax planning, small business accounting and cannabis tax planning and accounting.
Address: 2021 S. Lewis Ave., Ste. 350, Tulsa, OK 74104
Phone: (918) 551-7060
Hours: M - F: 8am - 5pm
Website: polstontax.com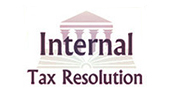 Internal Tax Resolution's licensed tax attorneys and consultants assist Tulsans with tax liens, tax levies and wage garnishment. Its staff researches state tax laws and federal tax regulations to provide clients with financial relief from IRS and Oklahoma Tax Commission debt. Internal Tax Resolution offers complimentary consultations and flat-rate monthly fees that accommodate a variety of budgets.
Address: 7633 E. 63rd Place, Ste. 300, Tulsa, OK 74133
Phone: (539) 664-9732
Hours: M - Sun: 8am - 5pm
Website: internaltaxresolution.com/locations/tax-trouble-tulsa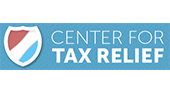 The Tulsa Center for Tax Relief gives financial assessments during 15-minute phone calls. It then helps determine what tax resolution programs you qualify for and the next steps you should take. Research and investigation can take up to a week, and resolution takes one to five months. The firm helps you reduce your debt up to 95% and offers a risk-free, 30-day money-back guarantee for unsatisfied clients.
Address: 201 W. Fifth St., Tulsa, OK, 74103
Phone: (844) 891-8444
Hours: M - F: 6am - 8pm
Website: oklahoma.centerfortaxrelief.com/tulsa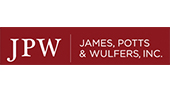 James, Potts & Wulfers Inc. provides tax debt relief and tax solutions through federal and state tax litigation, audit representation, tax advocacy and offers in compromise. The company also handles non-tax relief issues, including land title examinations, wills, trusts, probate estates, adoptions, guardianships and civil litigation. The firm represents a variety of clients, from individuals with collections accounts to large companies grossing millions annually.
Address: 401 S. Boston Ave., Ste. 2600, Tulsa, OK 74103
Phone: (918) 584-0881
Hours: M - F: 8am - 8pm; Sat: 8am - 2pm
Website: jpwlaw.com
You're signed up
We'll start sending you the news you need delivered straight to you. We value your privacy. Unsubscribe easily.