Find the Best Tax Relief in Milwaukee, WI

Top 11 Milwaukee Tax Relief Companies

Community Tax
Read 651 Reviews

Requires a minimum $10,000 tax debt. Initial fees range from $500 to $750. Gives full or partial refunds for services not rendered. Accredited by the American Institute of Certified Public Accountants. Offers free consultations.

Learn More
Larson Tax Relief
Read 409 Reviews

Works with clients who have more than $20,000 in tax debt. Provides a 15-day money-back guarantee. Offers free consultations with a licensed tax pro. Member of NAEA and NATP. Family-owned and operated.

Learn More

Call ConsumerAffairs Toll Free

(855) 463-1308

Anthem Tax Services
Read 153 Reviews

Requires a minimum $10,000 tax debt. Tax attorneys on staff. Member of the National Association of Enrolled Agents and National Association of Tax Professionals. Provides free initial consultation and a 100% money-back guarantee.

Learn More
J. David Tax Law LLC
Read 35 Reviews

Works with clients who owe the IRS $20,000 or more. Provides free initial tax consultations. Employs tax attorneys on staff. Flexible payment plans available.

Learn More
Victory Tax Lawyers, LLP
Read 78 Reviews

Requires $25,000 tax debt for relief services. Employs tax attorneys on staff. Member of the American Society of Tax Problem Solvers. Attorney consultation.

Learn More
Fortress Tax Relief
Read 131 Reviews

Works with individuals and businesses who have a tax debt of $15,000 or more. Each case is handled by a licensed attorney. Offers free initial consultations. Provides a full money-back guarantee if requested within 24 hours.

Learn More
Meissner Tierney Fisher & Nichols S.C.
Read Author Review

Advises individuals and businesses on tax liabilities, state income tax audits and organizational tax exemptions. Offers affordable legal services.

Milwaukee Center for Tax Relief
Read Author Review

Negotiates with the IRS for individuals and businesses. Provides assistance with lifting liens and levies, ending wage garnishment and creating payment plans. Offers a seven-day free trial and a 30-day risk-free guarantee.

Milwaukee Tax Attorney IRS Tax Settlement
Read Author Review

Employs attorneys and former IRS agents. Assists with levies, liens, wage garnishments, property seizures and payment plans. Offers free phone consultations.

Moertl Wilkins & Campbell
Read Author Review

Offers guidance on federal and state personal income tax, income tax returns, estate planning and wealth transfer plans. Educates clients on ways to minimize the impact of federal estate taxes on families.

Zetley Law
Read Author Review

Provides tax relief services to individuals and businesses in civil and criminal cases. Works with certified public accountants to assist taxpayers with tax audits, collection and litigation. Offers free consultations.

Tax relief in Milwaukee
Not all tax relief programs are ideal for every situation, so tax relief in Milwaukee takes several forms. Some standard services are:
Preventing or stopping wage garnishment
Releasing tax liens
Resolving back taxes owed
Defense against an IRS audit
Custom tax resolution solutions
Most tax relief companies provide ongoing education for taxpayers to learn about the process. A good tax relief company keeps its clients informed on what's occurring with their cases, allowing them to stay up to date and avoid future tax problems.
The amount of time it takes a tax relief program to finish varies on the severity of the case. Having a wage garnishment stopped may be possible within 24 hours or less, but releasing a tax lien from a vehicle takes 30 to 60 days. Delinquent state payroll taxes are acknowledged as satisfied within 30 days of receipt to the Clerk of the Court, and IRS audits can wrap up in seven months or less, depending on how quickly the taxpayer responds to IRS letters.
Choosing a Milwaukee tax relief company
When attempting to locate a tax relief company in Milwaukee, there are a few points to consider. The first thing you should look for is whether the company offers a money-back guarantee. Some cases are more complex than others, and reputable companies understand they may not be able to help everyone, so these guarantees are a great way for customers to feel secure with their decision.
Most Milwaukee tax relief companies are willing to give upfront pricing after completing their initial investigation into your financial situation. Businesses typically have a transparent pricing system and can easily give you a cost breakdown to minimize any surprises.
You should find out exactly when the tax relief company requires final payments to be due — payment dates should be clearly stated in your quote or general presentation. Honest companies do not demand the full amount until after they have completed all of their promised services for you.
Always check to see if the company has favorable reviews from Milwaukee residents. Finally, find out whether the attorneys or other professionals in the firm are licensed with the state of Milwaukee and the federal government.
​
Thank you, you have successfully subscribed to our newsletter!
We value your privacy. Unsubscribe easily.
Milwaukee tax relief company information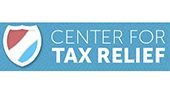 Milwaukee Center for Tax Relief provides tax relief services to individuals and businesses. It negotiates with the IRS to prevent or end wage garnishment, stop notices and letters, release liens and levies and create affordable payment plans. The company offers a seven-day free trial of their tax relief services and a risk-free, 30-day, no-questions-asked guarantee.
Address: 735 W. Wisconsin Ave., Milwaukee, WI 53233
Phone: (414) 533-2322
Hours: M - F: 6am - 8pm
Website: wisconsin.centerfortaxrelief.com/milwaukee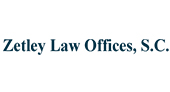 Zetley Law Offices combines the efforts of experienced attorneys and knowledgeable CPAs to provide tax relief to Milwaukee residents in civil and criminal cases. Its team understands tax law and specializes in resolving complex tax cases. The company assists individuals, corporations, partnerships, estates and limited liability companies with tax audits, collection, litigation and criminal tax.
Address: 324 E. Wisconsin Ave., Milwaukee, WI 53202
Phone: (414) 272-1424
Hours: M - F: 8am - 6pm
Website: zetleylaw.com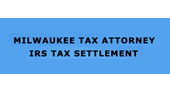 Milwaukee Tax Attorney IRS Tax Settlement has a team of experienced tax lawyers and former IRS agents that assists taxpayers in need of tax relief. The company helps get levies and liens released, prevent property seizures, develop affordable payment plans and stop wage garnishment. It offers a free initial phone consultation to discuss your needs.
Address: 250 E. Wisconsin Ave., 18th floor, Milwaukee, WI 53202
Phone: (414) 376-6050
Hours: M - Sun: 6am - 9pm
Website: taxattorneyirstaxsettlement.com/milwaukee.html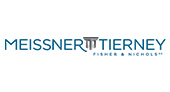 Meissner, Tierney, Fisher & Nichols S.C. advises on a range of tax situations, including state tax issues, partnership taxation, nonprofit tax-exempt organizations and sales and use tax. It also has experience in more complex matters such as partnership debt, terminations, mergers and dissolutions.
Address: 111 E. Kilbourn Ave., #1900, Milwaukee, WI 53202
Phone: (414) 273-1300
Hours: M - F: 8am - 6pm
Website: mtfn.com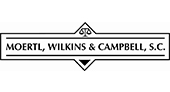 Moertl Wilkins & Campbell guides its clients on income, estate and gift tax issues. It works with clients to limit income, estate and gift tax exposure in a variety of methods, including irrevocable life insurance trusts and grantor-retained annuity trusts. The firm tailors plans that suit any family's needs. Moertl Wilkins & Campbell's employees are willing to travel to clients' homes, nursing homes, group homes or other facilities to meet as needed.
Address: 330 E. Kilbourn Ave., #1017, Milwaukee, WI 53202
Phone: (414) 276-4366
Hours: M - F: 8:30am - 4:30pm
Website: lawmwc.com