Best Tax Relief in Sacramento, CA

Written by
California has the highest income tax rate in the country, and many Sacramento residents struggle to keep up with their tax payments. Once they fall behind, interest and penalties make it difficult to catch up. If you owe back taxes, the best tax relief companies in Sacramento help you manage and even reduce your tax debt.
Why trust ConsumerAffairs?
Our recommendations are based on what reviewers say.
4,188,850 reviews on ConsumerAffairs are verified.
We require contact information to ensure our reviewers are real.
We use intelligent software that helps us maintain the integrity of reviews.
Our moderators read all reviews to verify quality and helpfulness.
Top 11 Sacramento Tax Relief Companies

Read 511 Reviews

Represents individuals, businesses and nonprofits with state and federal tax issues in all 50 states. Requires a minimum of $10,000 in tax debt. Offers a 15-day money-back guarantee. Contact for a free tax evaluation.

Learn More

Read 85 Reviews

Serves individual and corporate clients with simple to complex tax problems. All attorneys have at least 10 years of experience. Request a free attorney consultation. Minimum of $25,000 tax debt required. Charges flat fees.

Learn More

Read 63 Reviews

Provides customized tax solutions for individuals and businesses. Only tax attorneys work on cases. Sets up flexible payment plans to make relief affordable. Free no-obligation consultation.

Learn More

Read 208 Reviews

Works with individuals and businesses to resolve federal and state tax issues nationwide. Each case is handled by an attorney. Offers free consultations and a customer satisfaction guarantee. Minimum of $15,000 in debt required.

Learn More

Read 817 Reviews

Full-service tax company offering free consultations and debt resolutions. Staffed by attorneys, CPAs and enrolled agents. Has worked with over 100,000 clients and resolved $800 million in tax debt. Minimum $10,000 debt required.

Learn More

Read 232 Reviews

Represents clients with at least $10,000 in tax debt. Provides a 100% money-back guarantee if your tax situation doesn't improve. Offers online resources and free consultations. Helps customers in all 50 states.

Learn More
Read Author Review

Offers free consultations to create tax relief strategies for prospective clients. Specializes in working and negotiating with the IRS and California's Franchise Tax Board.

Chat with a ConsumerAffairs decision guide

Live agent
Read Author Review

Offers free phone consultations. Provides help in Spanish and English. Performs most tax relief services, including offers in compromise, wage garnishment releases, tax preparation and IRS bank levy releases.

Chat with a ConsumerAffairs decision guide

Live agent
Read Author Review

Offers a free seven-day free trial so Sacramento customers can experience service before committing. Includes a 30-day money-back guarantee. Provides a free initial consultation and analysis.

Chat with a ConsumerAffairs decision guide

Live agent
Read Author Review

Employs dually licensed tax attorneys and certified public accountants. Specializes in California and international taxes. Offers appointments by phone or virtual meetings on your computer.

Chat with a ConsumerAffairs decision guide

Live agent
Read Author Review

Offers free consultations. Employs certified tax resolution specialists to investigate and resolve clients' tax problems. Handles tax preparation, tax planning and tax audit protection to help clients avoid future tax debt.

Chat with a ConsumerAffairs decision guide

Live agent

On average, Californians pay just less than $2,000 every year in state income taxes. The state's property taxes are low compared to the rest of the country, but roughly 11% of a Californian's income goes to state and local taxes.
How tax relief works in Sacramento, CA
Anyone that owes the IRS back taxes can take advantage of tax relief services. Some tax relief companies require clients to have a minimum amount of debt, usually around $10,000, but there isn't a standard set of rules for how to qualify for tax relief.
There are a few different tax relief programs available from the IRS:
You can sign up for a repayment plan that makes your payments smaller and more manageable.
An offer in compromise is a settlement that lets you pay a percentage of the amount owed to settle the debt.
Other programs offer penalty relief or interest abatement. These programs keep you from accumulating more IRS penalties and interest, which lets you pay directly towards your principal tax debt.
In most cases, tax relief companies in Sacramento guide you through these programs in two to six months. However, payment plans may stretch out for years before you're free of debt.
Cost of tax relief in Sacramento, CA
The cost of tax relief services in Sacramento varies depending on how much debt you have and how much work you need from your tax relief company. Most companies charge fees that range from $295 to $10,000, with the average cost falling around $2,500 to $5,000.
Find a tax relief company that doesn't require a large upfront payment. Being asked to pay the entire bill before the business performs any services is often a sign of tax relief scams. Legitimate tax relief companies in Sacramento usually set up a payment plan for you, and many offer money-back guarantees if their services are unsuccessful.
Sacramento tax relief company information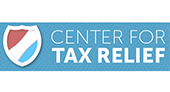 Sacramento Center for Tax Relief helps with wage garnishments, tax liens and bank levies. It creates a tax resolution plan for clients within a week and completes most cases in five months or less. The company offers a 30-day money-back guarantee and doesn't charge anything during the first week of working with you.
Address: 1819 K St., Sacramento, CA 95811
Phone number: (916) 249-6989
Hours of operation: M - F: 6am - 8pm
Website: california.centerfortaxrelief.com/sacramento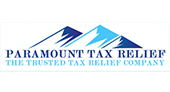 Paramount Tax Relief specializes in resolving wage garnishments, bank levies, back taxes, payroll taxes and IRS notices. It works with personal and business taxes and resolves most clients' cases within nine months. The company offers free initial phone consultations.
Address: 3947 Lennane Drive, Ste. 275, Sacramento, CA 95834
Phone number: (916) 533-9940
Hours of operation: M - F: 8:30am - 6pm; Sat: 8:30am - 3pm
Website: paramounttaxrelief.com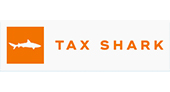 Tax Shark performs an audit of your financial and tax information to identify any inconsistencies, mistakes or other filing issues. It offers a free consultation, and its certified tax resolution specialists work as liaisons between you and the IRS. The company specializes in handling unpaid or unfiled taxes, failed payment agreements, levies and tax evasion.
Address: 1700 Eureka Road, Ste. 155-1, Roseville, CA 95661
Phone number: (916) 542-9244
Hours of operation: M - F: 9am - 5pm
Website: taxsharkinc.com/sacramento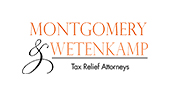 MW Attorneys specializes in working with California's Franchise Tax Board, the state Employment Development Department and the Board of Equalization. The company provides clients with levy assistance, tax settlements and tax hardship relief.
Address: 3112 O St., Ste. 1, Sacramento, CA 95816
Phone number: (916) 452-7033
Hours of operation: M - F: 7am - 7pm
Website: mwattorneys.com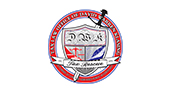 Tax Law Offices of David W. Klasing offers phone and video conferencing options for initial consultations. Its representatives help provide relief from domestic and international tax issues. The firm's staff of tax lawyers and CPAs help with cases involving bankruptcy, tax liens, levies, wage garnishments, innocent spouse relief, offers in compromise and the collections appeal program.
Address: 180 Promenade Circle, Ste. 300, Sacramento, CA 95834
Phone number: (916) 290-6625
Hours of operation: By appointment only
Website: klasing-associates.com
Comparing
×