Consumer Reviews and Complaints
I am extremely pleased with this service, Richard was extremely helpful and quick to respond all of my questions. Not only did Richard put me on a plan to take care of my fiscal obligations, but he also got me a significant discount. I would recommend this service to anyone that has tax issues to resolve.
Atty Christopher ** and his team at Larson Financial are amazing! They are professional at all times and delivered an IRS settlement for me that was well beyond my expectations, saving me over $100k. They do not give false promises. They absolutely took all my worries away and made me only question one thing... Why I didn't call them sooner?
Feb 2016 I was overwhelmed with tax debt & though I was chipping away at paying my taxes, I felt I would never see the light. The 1st phone call to Larson changed EVERYTHING! They worked fast, gave me hope, & my stress level dropped instantly!
All of the individuals who worked on my tax case were both thorough and professional. Their performance and the resolution of my case exceeded my expectations. I would definitely recommend them and Larson Tax Relief to anyone needing assistance with tax issues.
How do I know I can trust these reviews about Larson Tax Relief?
609,643 reviews on ConsumerAffairs are verified.
We require contact information to ensure our reviewers are real.
We use intelligent software that helps us maintain the integrity of reviews.
Our moderators read all reviews to verify quality and helpfulness.
For more information about reviews on ConsumerAffairs.com please visit our FAQ.
I had been struggling with the Federal and State Agencies for years and once I sent the collection documents to Larson Financial, their team jumped right on it. They were smart, non-judgemental and had the resources to help me and my company accomplish our goals. Today, I can still call them for clarification or advice and they ALWAYS answer the phone. Our Tax problems are no longer a problem!!!
The IRS gave me a hard time about things. I had done everything correctly and used about ten other companies that either lied to me, went broke or failed. Larson took the ball in hand up there in Colorado and made things work for me. I paid a fixed fee and they cleaned up the case pretty well for me as to what the IRS was trying to do. Karen and Sandra were my representatives and they did an amazing job and were really professional about it.
The team was very helpful considering my taxes were giving me extreme anxiety and I had a hard time even looking at my taxes. They kept me on top of everything I needed to get done and were always available to answer any question I might have had.
Larson Tax Relief were very informative and I didn't hesitate too much to hire them. The way they answered the questions that I asked and their professionalism of the initial phone conversation made me choose them. I feel very confident and comforted with Larson. IRS can be harsh at times, and I had to deal with them personally and with Larson I have not had to talk to anyone at the IRS or deal directly with them at all. They have taken care of it 100% for me. They're in Colorado and Denver, but I feel like they're within reach. They're very professional, friendly, kind and compassionate. It started initially with my business and my personal, and now, Larson also does my parents' personal and they've been very happy with their work. I recommend them anytime anyone calls me.
My experience with Larson has been very good. I would recommend them to a friend or family anytime. They worked with me at a very stressful time in my life and just took the stress out of it. I could put it down and let them help me. We have had to work through 2 state agencies and are still working with the IRS, and I have no doubt that will work out as well. They have already helped to set up a payment plan and we are now working on getting the total amount reduced. They let you know what's going on they explain the process to me so I can make a good decision based on all the right information. I can't say enough good things about Larson Tax Relief.
Thanks for the review, and your business!
Original review: Oct. 1, 2016
My experience with Larson Financial was excellent. I would recommend them to everyone. The entire staff was very helpful and always explained everything in detail. Also, they were very efficient and on top of everything. They resolved all of my tax issues. I don't know where we would be today if we hadn't found them.
After my divorce I received a notification that my ex-husband was not filing the money I had been giving to him for 10 yrs & I owed over $100,000. My settlement has affordable monthly payments and 24 months to pay. I will be able to do it.
We are glad we could restore order to the situation... and your sleep at night!! Thanks for the review!
Original review: Sept. 30, 2016
Using Larson was the right step for us to resolve our communications with tax authorities. I found that we could not have possibly known what steps to take, what forms to file, at what time, in what order. As a consumer, one goes through this process perhaps once in a lifetime. Larson does this every day. Most importantly, the minute I signed the engagement document I was able to sleep again. I knew we were represented and someone was watching out for our best interest and guided our approach.
I had worked my way into a big mess with both federal and state taxes. With large medical costs due to a permanent disability, my priorities have been, taking care of my family first. I have limited income, and got behind on several years of taxes. The feds and state had come in and taken a lot of money from me. I contacted the good folks at Larson. The professionals there have helped me catch up on tax filings, and have negotiated on my behalf with the taxing entities. I don't think I could have done this without their good help. I appreciate their expertise and caring thoughtful solutions to these difficult tax problems they have helped me with.
I am happy with the services provided by Larson Financial in helping me resolve some severe tax problems with the State of California and the IRS. They knew what needed to be done and were able to help me with all that needed to be done in order to get the resolution with them.
I worked with Rich **. Everything was smooth sailing. He was always there when I had a question and really helped me understand what was going on. I was so overwhelmed when I first started and he helped me through everything, step by step. I will gladly recommend Larson Tax relief to anyone I can.
I got great help from Larson financial from Mr. Rich **. Thanks.
Thank you so much for your review of our services! We are glad we could help you.
Original review: Sept. 13, 2016
Larson Financial is very professional and Lisa ** was extremely knowledgeable. She was outstanding in handling my tax issues, she and her team addressed the issue with the IRS. Lisa was able to negotiate with the IRS for my benefit. I highly recommend Larson and Lisa **.
I truly appreciate the help Richard ** provided to my husband and I. He assisted us through a complicated and very stressful IRS situation to a satisfactory solution. He was professional and responded to all our questions timely. Thanks Richard for being our advocate!
We had to use Larson Financial for a serious problem with Internal Revenue. Amazingly Trevor from Larson called Black On Black Love before Internal revenue notified us. We had never heard of Larson but I took his phone number. When we talked to IRS they were surprised that we had the information. That call gave BOBL a heads up. I contacted Trevor at Larson's and he assigned Richard ** to our case. In less than a month Richard ** assisted us step by step in the resolution of BOBL's problem with IRS. I am extremely pleased with all of the assistance, information, and leadership given to us at Black On Black Love Organization. We were baffled and he led us to success. What A wonderful Experience! We highly recommend Larson Financial for Tax Problem Resolution.
I received an erroneous bill from CTFB for 68K. I knew it was in error, however, I had neither the free time nor the fortitude to deal with such a parasitic entity as CFTB. I chose Larson to make the nuisance "go away", which Kristine ** did with speed, and professionalism. Constant communication, and transparency...I got what I paid for! 6 of 5 stars!! Very satisfied.
I had a very good experience in this difficult process. Our company suffered the big crisis of 2009 and 2010. As a result we had some outstanding balances with the IRS. I started this process with Magui ** and she and her team had been very professional, had explained me in detail every step of the way. From the initial phone conversation, the filing process and the follow-up, the support and explanations were outstanding. I had one of the best experiences with Magui **. She gave me peace of mind, help me to find my way up to restart after the situation with the IRS and always with the security that my case was in the best hands. Every time I had questions or doubts, they were always clarified by Magui ** very fast, with a strong knowledge of the theme and all that she recommended me was correct and we had a successful outcome after working together.
I will always highly recommend Magui **. She is very professional, she is an expert in her area, she is very kind and understand the situation I was going through and helped me to have a clear mind to decide correctly and move forward. The company and myself had the best results we could have under the circumstances and all that was done by Magui **. Her team and Larson Financial gave us the proper closing with the IRS and the best start-up personally after the situation that we experienced. I received the Offer in compromise. It has been accepted and this successful event happened because of the professionalism and expertise of Magui ** and her team.
We were given a representative (Maggie **) that was very personable and kind. Went out of her way at times to accommodate my schedule and issues. I feel my family's business would have been terminated had she not helped us work through the system and file the appropriate paperwork. She gave us peace of mind when we were scared and unsure of what direction to go in.
My rating was based on the prompt response time to inquiries on our account as well as the attention to detail. Furthermore, I can't say enough about the appreciation I feel for all the assistance with so many documents as well as their meaning.
Back in 2015 our friends the IRS sent me a nice letter telling that I owed them five figures for a payment shortage back in 2013. I didn't panic but went online and searched for some help. I read about the service that a company named Larson Financial Services Inc. offered. I was very happy after reading about how they could help me but the best part was when I spoke with Richard ** who walked me through all that I could expect from the IRS and what he could offer to help get my dilemma under control.
Richard went right to work finding out from the IRS just what they could negotiate down on and just what amount would be acceptable as a monthly payment. Richard is great! He did all the work and offered all of the info that pertained to the situation. As it turned out, yes the payment is a payment but it is not an uncomfortable one. After all of the service I received I can only say that if you have a financial situation that seems overwhelming please let Larson Financial handle it with you. You won't be alone and you will end up with a peaceful, relaxing smile.
Emily and Kristine have been great helping me with my case. Kristine has taken the time to explain what was going on with my case and answer questions that came up while Emily was out of the office. I would recommend both of them. They are awesome to work with.
When we first contacted Larson, we were in a bad place having just had my wages garnished and levy placed on our accounts. We had been working with an accountant that was supposed to be helping us with the process, but we feel she made the process worse for us with the IRS. From the minute that Larson spoke with us, before we even signed up with them and had an attorney assigned to us, we felt better. As soon as we signed with them, our attorney Lisa was great! She was very responsive, communicated with us every step of the way letting us know what is happening and what to expect. We have not fully resolved our issue with the IRS but Lisa was able to remove the garnishment and levy and get the IRS talking to her and working with her. We are confident that she will get us to a point where we have a payment plan and this whole thing is behind us. We highly recommend Larson to others in similar situations.
Overall very good experience. Have recommended Larson on several occasions, and will continue to do so.
Thanks for the positive review. Yes, an offer in compromise does take a long time, but if you qualify, the work and wait are worth it!
Original review: Aug. 23, 2016
Larson worked closely with us to successfully resolve several tax/IRS issues. Our case was complicated and although it seemed like it took a long time, we were able to get an offer in compromise and make affordable monthly payments to settle our tax issues. All personnel at Larson have always been professional and courteous to us.
I had a serious tax problem and after listening to 4 other businesses selling me a bunch of crap - it was so great to deal with the people at Larson as they listened, provided advice for free, educated me on the choices my situation presented, and completely led me down the right path. It was simple, upfront, full of integrity, and at no extra charge I spoke with a real person.

Andrew PoulosTax Relief Contributing Editor
Andrew G. Poulos, EA, ABA, ATP, is principal of Poulos Accounting & Consulting, Inc. in Atlanta, GA where he works with individual and business tax clients and represents clients before the IRS and state labor agencies. A self-made entrepreneur and real estate investor, Andrew is an author, national speaker and nationally syndicated tax software expert. More about Andrew→

Founded in 2005, Larson Tax Relief represents clients in all 50 states. They specialize in helping businesses and individuals who are behind on their taxes and/or who have past-due tax filings and returns at both the state and federal level.
Spectrum of clients: Larson Tax Relief helps all types of clients, including small businesses, large businesses, individuals, religious organizations and nonprofit organizations.
Emergency tax relief: Larson Tax Relief works fast to get their clients immediate relief from collectors, garnished wages and levied accounts. They will then work on developing a long-term solution to make sure their clients have the breathing room they need to pay the amount they owe on their taxes.
Nationwide tax relief: Larson Tax Relief is headquartered in Colorado, but they represent clients in all 50 states. Find your local toll free number on their website.
Free consultation: Call Larson Tax Relief for a free consultation to find out how they can help you settle your federal or state tax problems.
Real-world experience: Many of Larson Tax Relief's attorneys have business experience, so they understand business taxes first-hand. Some are business owners, which gives them additional insight into understanding business taxes.
Best for Larson Tax Relief is best for businesses and individuals who need tax relief.
Question and Answers - Larson Tax Relief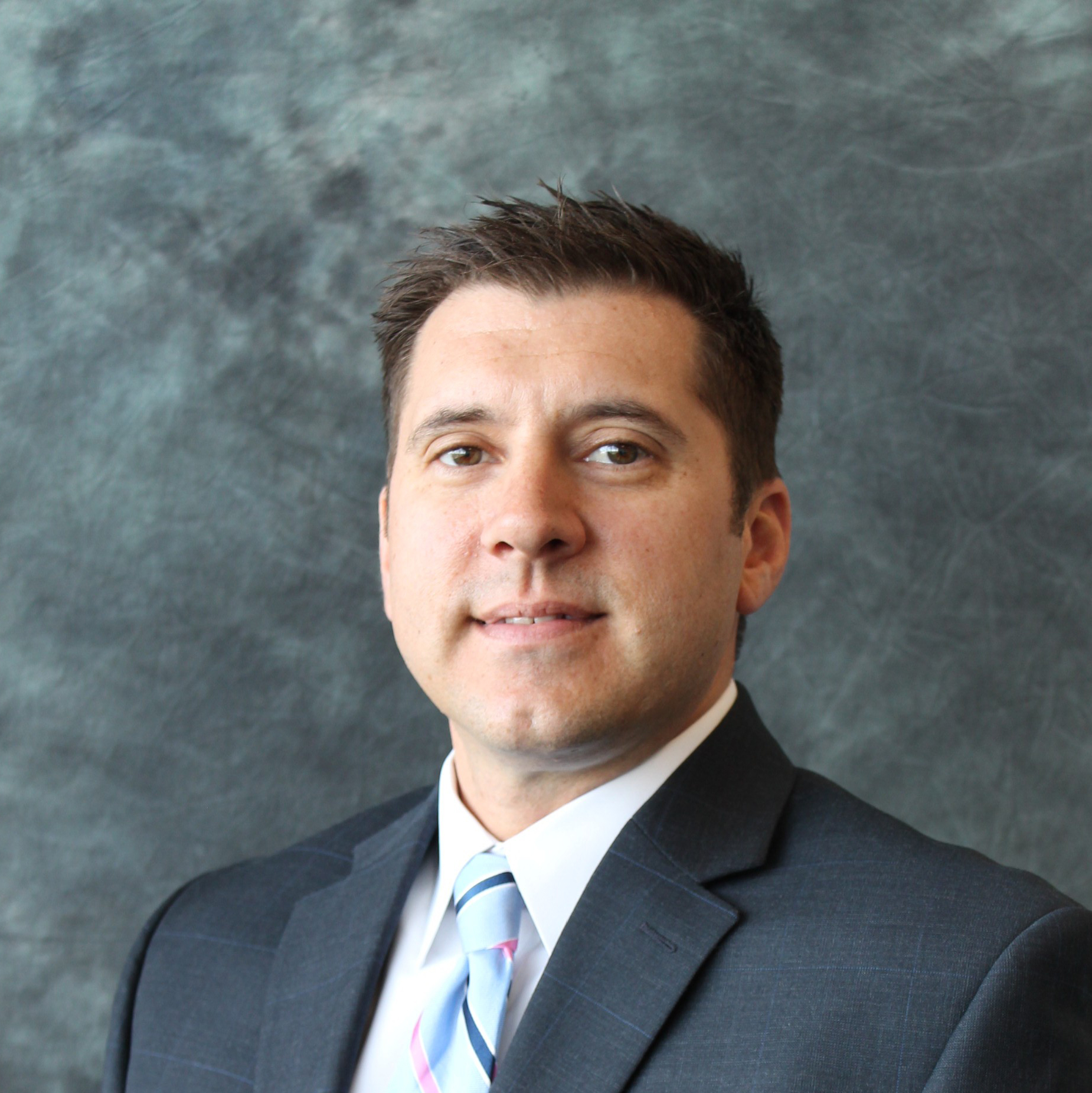 Lucas Hauschild
Manager, IRS Enrolled Agent
What problem is Larson Tax Relief trying to solve?

Businesses and Individuals who owe back taxes to IRS and state taxing authorities are facing the daunting task of getting a solution that actually works for them. We work diligently to alleviate the financial and emotional pressures that come with these debts while providing the expertise and personal guidance needed to arrive at a resolution that fits their unique situation.

What sets your company apart from the competition?

Our competitors commonly boast that years of experience in dealing with the IRS is their prized attribute, making them experts at negotiating with the government. While Larson Tax Relief's senior employees have 100+ years of combined experience in dealing with the IRS and state, we focus on other factors that play an equally important role in delivering a great result for our clients. First, is a focus on customer service centered around interacting with and educating our clients. Second is ensuring our employees are equipped mentally and emotionally to execute the tasks needed to provide a favorable result for our customers. By design, our corporate culture fosters happy, informed employees. Happy and well-informed employees deliver a better work product, period. Third, we place a heavy emphasis on growing and maintaining high moral and ethical standards in customer interaction and employee conduct, including advertising. Fourth, is licensing. Every client that hires our firm has a licensed Attorney or IRS Enrolled Agent working on their file, and communicating directly with them. We also provide federally licensed tax consultants for our prospective customers to speak with about their tax situation prior to hiring our firm. We are aware of only 1 other competing firm that upholds these standards.

What needs do your products or services fulfill, and how do you fulfill those needs better than your competition?

Our services provide much-needed guidance and comfort to our customers, while our expertise in this area of practice provides the ability to navigate complex state and federal tax laws, policies and procedures. We are able to execute better resolutions than our competitors due to a very high level of involvement with our clients. Sizeable tax debts don't show up overnight, and they can't usually be fixed overnight either. When Larson employees focus on communication and collaboration with our clients, we are empowered to provide a result that is truly tailored to the customers' needs and unique variables. Most of our competitors sell a "cookie-cutter" product, follow the same steps for every customer, and refer to their customers by their client ID number. We don't number our clients, as Larson Tax Relief isn't in the cattle business. Our clients have names, and we follow varying steps and procedures for each one in a commitment to achieve the unique resolution they need.

What are the most common misconception consumers have about Larson Tax Relief?

The primary misconception consumers have about our firm is that the client themselves, or their local CPA will get the same result that we would. Customers commonly believe that we can't do anything that they can't, even in the face of over 30,000 pages of tax law and policy in the Internal Revenue Manual and Internal Revenue Code. IRS and State revenue officers are trained to be much nicer than they were in the past. By design, this gives the would-be customer the illusion that they are working with somebody who has their best interest at hand or is "on their side." Often, the government employee provided to the taxpayer occupies a role that does not give them the authority to honor appeals or terms needed by the taxpayer. Taking guidance from a revenue agent, who has a job to collect the money as fast as they can, is often a treacherous path resulting in levied bank accounts and seized assets.

What are your company values?

The Larson Tax Relief Mission Statement is that the company exists to provide its clients with the finest quality work and customer service in the tax resolution industry, delivered by a knowledgeable, compassionate, honest team of professionals.

What is something you wish every consumer knew about your company?

We wish that potential customer of ours knew that every single client is extremely important to both our organization and our employees. Our full effort and expertise are exerted on every case-file. The person or company that owes $10,000 to the IRS receives the same treatment, effort and expert help as the client who owes $2 million in back taxes. We have every licensed tax professional work on both large and small dollar-amount cases, as a favorable result is equally important to clients in both situations!

Has Larson Tax Relief received any awards or recognition your customers would like to know about?

The company won the 2014 BBB Torch Award for Customer Service and was runner-up for the 2014 and 2015 BBB Torch Award for Marketplace Trust & Ethics. The company has also been mentioned in The Denver Business Journal's Best Places to Work, The Denver Post Top 100 Workplaces, the Colorado Biz Magazine's Top 50 Family Owned Companies and the Colorado Biz Magazine's Top 250 Privately Owned Companies for multiple years.

What are the most common misconception consumers have about your industry?

The most common misconceptions consumers have about our industry are that the IRS will negotiate or "bargain" with a taxpayer, similar to what you might see at a flea market or garage sale, that all tax negotiation firms are created equal and that it is common for the IRS to settle for 'pennies on the dollar' on back tax debt.

What is the greatest obstacle Larson Tax Relief is currently trying to overcome?

Market saturation and sub-par work product from our competitors is the primary obstacle our company faces every day. Being lumped into a group with all of the other competitors in the "tax resolution industry" is not necessarily a good thing for our firm. Many consumers believe that tax resolution companies are just a scam, and they are partially correct. Our company, at last count, has 270 "competitors" nationwide that claim to do what we do. We estimate that fewer than 10 of these firms have the ethical standards, business model and expertise to deliver results that are equal to Larson Tax Relief. This number does not include individual CPAs and Attorneys who are often hired to fix back tax problems, regardless of the fact that most of them have very limited experience negotiating with government taxing authorities. We gain first-hand knowledge of the terrible work product provided by most competitors when we are hired to sort through and clean up the mess they had created for their client prior to hiring Larson Tax Relief. Often we find that they client was indeed 'scammed.'

How has your industry changed in the last 5 to 10 years?

In the past 5-10 years we have seen the arrival of hundreds of new "competitors" that are increasingly less qualified, yet make even bigger promises of massive reductions in tax debt. Wild claims about "new government programs" and false promises pound TV and radio airwaves and other media outlets every day. Each month we hear of a dozen new companies that are starting up in our industry, and another dozen who are going out of business. Below, in our advice section, you will find that we advise that consumers looking for help research how long a company has been in business. This is why.

How do you think the industry will change in the next 5 to 10 years?

We hope that the federal government will pass legislation and regulations that will mandate and require licensing in order to provide tax advice, opinions or claims pertaining to the results of any back tax resolution. Should licensing be required, it would save thousands of consumers the financial and emotional heartache while falling victim to false claims and poor work product. A sub-par performance by a tax company often places the consumer in more trouble than they were in prior to hiring. Without any new federal regulations being passed, we fear that the industry will continue to be saturated by predatory companies headed up by under-qualified, unethical people making unsubstantiated claims while delivering little to no results to their customers. The government could actually help the consumer by passing some more stringent regulations that limit exactly who is allowed to give tax advice, and what they are allowed to say. Our licensed professionals are currently regulated in this manner, however, those at other firms who are not licensed can say just about anything without facing any consequences. For the consumers' sake, we hope this changes.


How has Larson Tax Relief grown or evolved?

Because of our reputation and great case results, our company has grown from three employees to over 80 in our 11 years in business. Larson Tax Relief focuses on keeping company growth in proportion with our number of clients, leaving no customer under-served. Beyond employee and client numbers increasing over the years, our firm has evolved in every area possible, from internal customer service requirements to our thriving corporate culture. The healthy growth of our progressive work environment and culture has been facilitated greatly by ownership providing positive psychology training as well as a third party executive coach who is available to all staff members. We have found that positive, effective and clear communication with clients and between employees is the key to achieving the stellar results and customer experience we pride ourselves on delivering.

Do you have any advice or comments for your current and/or potential customers?

We advise that any client seeking help with a back tax issue looks for the best help out there. Better help doesn't mean that it is more expensive. Quite often, the least qualified firms quote the highest fees. It is advisable that any consumer looking for help should do at least 15 minutes of research on any firm they are considering. This sounds like a small amount of time, but a lot can be found out in a short amount of time. The difference between "adequate" and "great" help will have a substantial affect on your end result, and will likely affect the next 2-10 a customer's personal life, even if the tax issue stems from a business. We encourage all consumers looking for help to perform some research that will provide information about a tax company's number of years in business, licensed employees (will you ever talk to one?), customer reviews, and client references. If a company can provide very few positive reviews or references, and has been in business only a few years, we advise you move on and keep looking! There is great tax help out there, and it isn't hard to find if you know what you are looking for.
Larson Tax Relief Company Profile
Company Name:

Larson Tax Relief

Year Founded:

2005

Formerly Named:

Larson Tax Relief

Address:

10170 Church Ranch Way, Suite 450

City:

Westminster

State/Province:

CO

Postal Code:

80021

Country:

United States

Phone:

Fax:

866-553-6996

Website:

http://consumeraffairs.larsontaxrelief.com/