Consumer Reviews and Complaints
I can't say enough about how this company helped us in our time of need. After a few brief discussions, they were able to review our situation and take immediate action. The results have surpassed everything that we were hoping to accomplish. I highly recommend them. Thanks Larson!
I finally got the gorilla off my back with all thanks going to Lucas and Richard at Larson Tax Relief. What a truly reliable group of professionals found through Consumer Affairs. They resolved my nearly 10 year old capital gains tax burden in just a few short days. I couldn't recommend any other company as highly as I personally recommend Larson Tax Relief! Oh what a relief it is!!!
My experience with Larson has been nothing but FANTASTIC, prompt, and professional. My representative was able to get a levy release in two days so that my family was not affected. He is very knowledgeable in tax laws and explained everything to me in a way that I could truly understand.
Larson Tax Relief is a excellent company that provides customer service like I've never experienced. The reason I chose Larson is because I spent hours talking to competitors and was not getting answers to my questions. Larson representative was immediately honest with me and answered my questions. That was when I decided to hire them. Larson assigned a representative to me to help with my issues... He was 100% honest and worked extremely hard for me. He was able to resolve my issue with little participation on my part. And he resolved it in a manner that was very reasonable. The representative on my case was awesome, very hard working, knowledgeable and honest... I feel relieved.
I have nothing but the utmost respect and gratitude for the entire team at Larson Financial. Actually cannot say enough about the professionalism in which my case was handled. They as well made me feel like a "person" and not so much a client. We maintain a 1 on 1 type relationship still to this day. GREAT FOLKS.
Have been tremendously pleased with Larson Tax Team. They are very diligent in all they do, they have made our stressful experiences dealing with the IRS so much more pleasant. I would highly recommend!! They are very professional and knowledgeable in all that they do! Thank you so much!
Larson has been with me all the way, and even after they got me an awesome settlement they continue to keep in contact with me, making sure everything is still on track and asking if there is anything else they can help with. I would recommend them to anyone that is having IRS issues.
I just want to say how thankful I am that I have Kristine working with the IRS in our behalf. She is the only reason I can sleep at night knowing we owe so much in taxes. I don't understand much of the IRS jargon and she is a huge help with that!
I received a call one morning from a rep at Larson offering to help us with our current tax situation. I am very skeptical of sales calls, and I almost hung up the phone. Something about the person I was talking to intrigued me, so I listened. He then put me through to Jim, who I talked to for quite a while. I googled the Larson site, and read about the company and the people who worked there. My husband and I were very impressed mainly with talking to Jim, and then he connected us with Kristine. Kristine has been so very helpful for us, she explains things and gives us suggestions that are very helpful for us as a small business. I would recommend Larson Tax Relief to any of our friends or anyone needing tax assistance. Miranda, and Kristine and the entire staff we have talked with are the greatest!
I found Larson Tax Relief very helpful in dealing with our situation in being a power of attorney. They were always easy to contact and responded quickly for help, information, or working on our tax liability. The service was also affordable. Would highly recommend Larson Tax Relief services anytime.
How do I know I can trust these reviews about Larson Tax Relief?
826,885 reviews on ConsumerAffairs are verified.
We require contact information to ensure our reviewers are real.
We use intelligent software that helps us maintain the integrity of reviews.
Our moderators read all reviews to verify quality and helpfulness.
For more information about reviews on ConsumerAffairs.com please visit our FAQ.
My representative Charmagne ** was wonderful and attentive to all my needs. She was able to negotiate a settlement with the IRS and CA State Franchise Tax Board. I would highly recommend her services to anyone who needs help with their taxes.
I worked with Rich on my IRS tax lien. I was impressed with how quickly halted their actions to debit my asset accounts and setup workable payment plan. Communication was easy, and he followed up with me when necessary. In addition to helping me resolve the tax issues, he educated me on how to handle future issues with the IRS as a self-employed business owner. Two thumbs up.
They did what they said they would - perfect. As soon as I signed up they got to work. They gathered all the information I had regarding my issue and got in contact with the IRS and the CA Franchise Tax Board. Within 48 hours I had clarity as to what my situation really was like. By 72 hours we had a plan and an agreement from the IRS and FTB as to how we would work through the process. Rich ** stayed in contact with me as well as with the IRS and FTB during the process.
At one point during the process I suddenly realized I was no longer getting mail from the tax agencies. This was the moment I knew the nightmare I had created was coming to an end. My relief was immeasurable. While I was happy with the final outcome, the biggest thing was the fact that they took care of getting things done. Rich made the phone calls I could not bring myself to make and got me set up on the path to getting things back on track. Through the process I knew what was going on and that thing were going to get worked out.
Overall good experience. They have been working on this case for a long time as I have spent a lot of money trying to remedy this. The representatives are good about returning phone calls and emails. The staff is very knowledgeable of the IRS rules and regulations.
Maggio ** and her assistant Maeghan did a fantastic job in helping me resolve my tax problem with the state of Kentucky. Maeghan went above and beyond to help me with needed reports and deadlines to get this all resolved in a timely fashion.
Chris ** was so helpful with our tax debt owed. He was very professional and kind during one of the hardest times in my life. My husband had passed away suddenly January 18, 2016. We had met Chris prior to his passing and hired Larson Financial to represent us. Chris was willing to help me get through the tax debt (OIC Compromise with the IRS). He worked with me every step of the way with patience and kindness. A huge Thank you to Larson Financial and a great attorney Chris **.
I called into Larson Tax Relief based upon their reviews and they did not disappoint. I turned out not to be a candidate for their services but they were upfront about that immediately. I am very uninformed when it comes to my options, so they could have sold me anything at that point. I appreciate their candor and would recommend an initial consultation to anyone in need of tax help.
I had a huge problem with me owing back taxes that I didn't know I still owed. I had an attorney in my home state helping me and was told I owed nothing and when I found out there was a Leins posted to my credit report I needed serious help. After researching companies I found Larson financial. I was so scared since I had already paid out several thousand dollars later the prior Attorney that didn't know what she was doing, and gave me a false sense of security.
BUT with all that bad experience I had to be sure whom I hired for this was exactly what they seemed and with Emily at Larson, she was. I can't tell you what a relief and peace of mind she has given me. If you need someone who is genuinely concerned for you and your tax problem Emily is the best choice. She is great at what she does, but with that said she has a very compassionate and that makes you feel like you are her only client. If you are lucky enough to get her as your representative, you will have hit the jackpot. She is without a doubt is who you want on your side. Her sweet and kind nature is just the icing on the cake that goes with her vast knowledge base.Thank you so much Emily for all you have done for me and my family. We are very grateful???
My husband and I are very satisfied with Mr. Chris ** handling of our case. He is very knowledgeable and always prompt with answering all my questions and concerns. I'd like him to know how much we appreciate his work and help. His staff are also very nice and doing great job!!
I had gone 3 years without filing my taxes both personal and business, with both the IRS and the State of Colorado. The stress had been growing to the point that I didn't know how to start fixing the problem, without causing myself serious legal and financial problems. I had heard that many of the so-called tax repair services did little more than you could accomplish yourself, and charged you a hefty fee, so I was hesitant. Based on a testimonial I heard on the radio by Michael **, I decided that Larson Financial would be trustworthy, and would do a good job for me. I called them, and was re-assured that my problems could all be fixed quickly. I retained their services.
Both Christopher **, and his assistance Kelsea ** were knowledgeable, reassuring and responsive. They referred me to an excellent accountant, arranged payment plans for me with both the state and the IRS, and handled all the interactions with the taxing authorities for me. I was very happy to get right with the government, it was a huge relief to me.
Several weeks after I thought the work was complete, I was contacted by Christopher and he told me that he had found a way to get some of my penalties and interest removed, essentially cutting the cost of the service I paid for in half. This was above and beyond what I had expected, and I say with confidence, that if you have a problem with outstanding taxes, Larson Financial is the company that you want to call, as quickly as you can dial the number. Thanks for everything Larson, you are 5 stars all the way!
Very professional in approach and resolution to my tax issues. Very knowledgeable in the aspects of what needed to happen and when It needed to happen. Reassuring at a time of extreme tension in my life. I would very much recommend Larson to any in need of IRS medication.
My overall experience dealing with this firm and Mr. ** only exceeded my expectation. Everything was handled in a professional manner and most of all timely. He handled literally everything and the work on my end was very minimal. If you're considering calling them to handle tax issues, don't hesitate. These guys you can trust.
When a lien was placed on my residence for an outstanding tax bill that I had been working to pay off, but had fallen behind on, I was very stressed. I had been trying to deal with the IRS on my own, but realized I was getting nowhere fast. At least 100 other tax lawyers sent me letters, etc. offering their services once the lien was made public, but then a representative from Larson called me directly. He was polite, respectful, direct, and honest. I didn't feel any pressure to engage Larson for my problem, he had no sales gimmicks.
I even surprised myself when I agreed to speak with a Larson attorney. He put me in touch with Cassandra, who was very responsive and measured in her assessment of my situation. She laid out the options clearly and offered a sensible path to resolution. I was so relieved once I decided to trust her with my tax problem. All along the way she explained things clearly, documented everything, and kept me informed of her conversations with the IRS. She was knowledgeable, professional, and genuinely easy to work with. The matter was resolved in several months and I'm pretty certain the IRS liked working with her too because everything went so smoothly. I highly recommend Cassandra and the Larson group.
941 Tax penalty - Rich ** was very helpful in walking us through this experience, in what could've turned out to be a disastrous situation. He was able to negotiate a payment plan with the IRS that we can afford and also provided some good advice on how to deal with these issues moving forward.
My reaching out for help with the IRS began in 2015... after extensive interviews with companies I picked Larson. Debbie ** and Nicole ** were outstanding. After two years of multiple agents and frustration and many sleepless nights we achieved success. Thank you Larson, Debbie, Nicole.
In this day it is often difficult to find good customer service. Larson does this very well. They are honest, without always telling you what you want to hear! We are honest people trying to do the right thing in sorting out our taxes, and Larson helped us with this. Their communication was consistent, polite and succinct.
Rich ** was excellent. He was very thorough and insightful with my business during this process with the IRS. He had answers to all my questions and if he didn't he got the answer. Everything went according to the plan & I would recommend Rich to anyone that needs this type of service.
Rich ** was excellent at turning my mess into a issue that was easily resolved. I would recommend anyone to Larson. I will Highly recommend anyone of my colleagues to Larson who find themselves in the situation I had, It could have been a lot worse without me going to you guys.
When we moved from Vermont to Nevada in 2015 I never thought I would get hit with a $13k proposed tax bill from the IRS stemming from a deceased employer who didn't give a W-2 or pay his quarterly taxes to the government. Not sure what to do I called Larson Financial and Richard ** helped us through the whole situation from start to finish. He even set up our payment plan with the IRS for us for $3k instead of $13k. What a relief!!
I work as a massage therapist, and therefore don't have any taxes taken from my checks. Because I live paycheck to paycheck I've always needed every cent of the money I earned. One day after a fake IRS call scared me into action I was ready to face the years of unpaid taxes. I Google-searched for someone to help me tackle this giant that had been a source of stress for the past couple of years.
By the grace of God I found Larson Tax Relief, and was lucky enough to have Lucas ** answer the phone. When I called I was in a panic because, embarrassingly enough, I had fallen for one of those fake IRS collection scams (which is what scared me into action, lol)! Lucas calmed me down and reassured me that no one was going to come looking for me, and that as it turns out, the IRS would never call anyone about this anyway, and that they would MAIL letters to you instead.
After the shock wore off, we began talking about how to handle my situation, and after we exchanged some paperwork to start the process, Lucas explained in detail what my situation looked like, and how we could go about starting to address it. He was understanding, kind, and patient with me. If I didn't understand something he said, he would repeat and clarify until I did. He followed up with me for months, because I didn't have the money to hire them at the time I called. I'm sure he thought I was full of crap after so many month, but I was FINALLY able to EARN the money to hire them, and I DID!! Once I paid and hired Larson, Lucas put me in touch with Richard ** the agent who would take care of the IRS on my behalf, giving me peace of mind for the first time in a looong time.
Once Richard was on the case, within a few days the IRS was taken care of. Richard was able to get the IRS to put my account into what they call "a currently not collectible status" for 24 months, and almost like magic, years of stress and worry were put to ease. Don't get me wrong, my debt didn't go away, it didn't vanish, but it was brought into a place where the IRS would understand that times are tough, and that I was never "avoiding" paying them, I just couldn't and can't afford to; they would then agree to not bother me until I was in a place where I could, and then check back in and reassess.
Richard was also able to educate me on how to prevent my situation from continuing to happen, and the changes that I could make to help make it a little easier for myself down the road, stressing the importance of making sure that by the time we were done, that I would be in a place where I wouldn't need them anymore, saying: "We're not in the business of repeat customers"... and that right there is the kind of service that stands out to me!
Everything about Larson Tax Relief is 100% THE REAL DEAL, professional, and I could tell the entire time, no matter who I was talking to, that no question was too stupid, no judgments were made about my situation... They TRULY cared about their client! That kind of service is so hard to come by, but it was almost in abundance with this company. I would urge you to call, even if you're not sure... because if your problem was anywhere near as stressful mine, you could probably do with some peace of mind for a change. The coolest part though? I never even had to meet these amazing people face to face for them to handle my case with such integrity. Best customer service, for sure!
I reached out to Larson Financial to help with a major IRS tax issue that we had for a very large dollar amount. We had made some bad business investments and things got spun out of control. I was overwhelmed with fees, new taxes, and had no idea what to do! I was so stressed I thought I could lose my house, my business and my belongings because of the scary letters and threats I was receiving. After a short conversation with Steve and Victoria at Larson, they were able to explain everything to us in a way we could understand it. They helped us thru every step of getting them what we needed to have them represent us with an IRS agent to get a workable payment arrangement.
They had to do a lot of foot work, a lot of calls and negotiations and really spent time making sure we didn't get into something that was not realistic for our family long term. They took an extremely stressful situation and turned it into a positive experience. I don't believe that I would have ever had the ability to settle my account without their help! I would recommend them to anyone that needs help. It is worth every penny I paid to have professionals like them in my corner. Thank you again for helping my family!!
Larson are experts in tax law and negotiations. We were in an aggressive collection phase with the IRS and State and their team of professionals were dedicated to successfully entering us into a payment plan. Debbie, Elise, Nicole, and their team are strategic negotiators with strong follow thru all the way thru the process. I would highly recommend Larson to any business needing to get on top of their tax liabilities. Thank you Larson!
When we needed some legal advice for some outstanding tax liabilities, we reached out to Larson Financial and worked specifically with Christopher **. Chris and his team were 100% professional, smart and a total advocate for us. Not to mention the results we had in terms of our IRS liability. Very good experience and recommend Chris and Larson Financial highly.
I was able to contact a former client of Larson Tax Relief and although her tax dilemma was significantly different than mine, the effect was the same... A seemingly insurmountable tax burden. She was adamant that I contact Larson. From the first call I made to them up through the resolution agreement, Steve and Victoria made the process simple and seamless and provided excellent service while thoroughly explaining every step and answering all of my questions during the process. Their attention, empathy for my situation, follow up and overall customer service of the entire team was incredible. My tax situation was settled in less than 90 days, pretty amazing when it took years to create and was dropped by another tax relief company after over a year of little communication except when "additional fees" were needed. Based on the service and results I received, I believe Larson to be the avenue to pretty much any tax resolution.
I owed over $80,000 to the IRS. I had been very ill with numerous hospitalizations, and when I was diagnosed and recovering, I faced with the reality that I did not even know where to start on this issue. I remembered hearing about Larson on a radio ad, and so the first thing I did out of the hospital was to give them a call. The partner I spoke with was so helpful, and I hung up with a sense of relief for the first time in over a year. Larson began by evaluating my circumstance and offering options along with their recommendation. They handled all communications with the IRS and helped get me the time I needed to refinance my house and get the funds I needed to pay what I needed to pay.
Larson did an excellent job of communication, always keeping me in the loop. They negotiated well on my behalf. I was able to settle the debt, and then they helped me file for abatements due to my illness. It took time, but they continuously monitored the situation, and I just found out I was getting more than $11,000 back in abated penalties. I would highly recommend Larson for their service. I could not have done it without them.
Question and Answers - Larson Tax Relief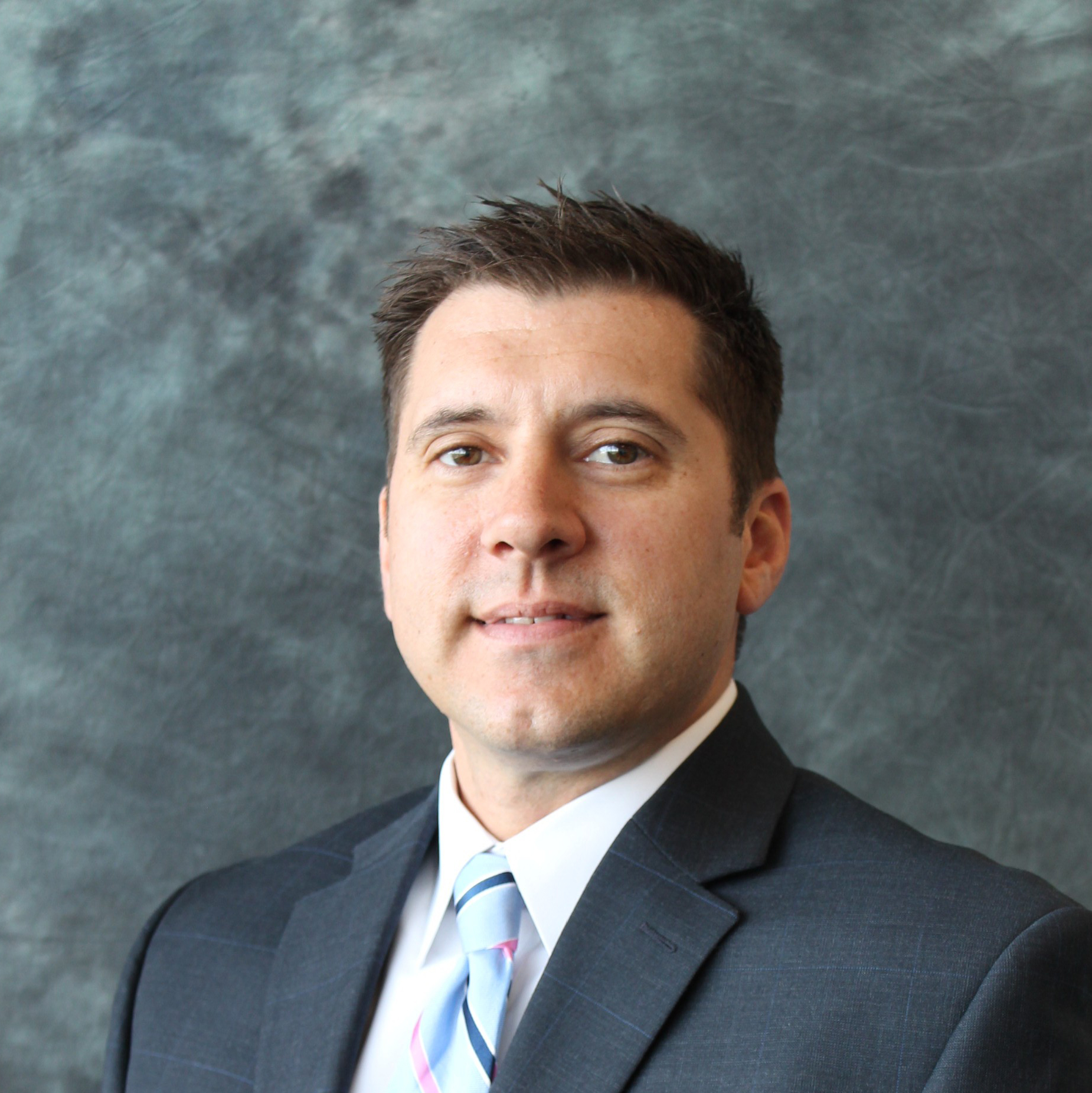 Lucas Hauschild
Manager, IRS Enrolled Agent
What problem is Larson Tax Relief trying to solve?

Businesses and Individuals who owe back taxes to IRS and state taxing authorities are facing the daunting task of getting a solution that actually works for them. We work diligently to alleviate the financial and emotional pressures that come with these debts while providing the expertise and personal guidance needed to arrive at a resolution that fits their unique situation.

What sets your company apart from the competition?

Our competitors commonly boast that years of experience in dealing with the IRS is their prized attribute, making them experts at negotiating with the government. While Larson Tax Relief's senior employees have 100+ years of combined experience in dealing with the IRS and state, we focus on other factors that play an equally important role in delivering a great result for our clients. First, is a focus on customer service centered around interacting with and educating our clients. Second is ensuring our employees are equipped mentally and emotionally to execute the tasks needed to provide a favorable result for our customers. By design, our corporate culture fosters happy, informed employees. Happy and well-informed employees deliver a better work product, period. Third, we place a heavy emphasis on growing and maintaining high moral and ethical standards in customer interaction and employee conduct, including advertising. Fourth, is licensing. Every client that hires our firm has a licensed Attorney or IRS Enrolled Agent working on their file, and communicating directly with them. We also provide federally licensed tax consultants for our prospective customers to speak with about their tax situation prior to hiring our firm. We are aware of only 1 other competing firm that upholds these standards.

What needs do your products or services fulfill, and how do you fulfill those needs better than your competition?

Our services provide much-needed guidance and comfort to our customers, while our expertise in this area of practice provides the ability to navigate complex state and federal tax laws, policies and procedures. We are able to execute better resolutions than our competitors due to a very high level of involvement with our clients. Sizeable tax debts don't show up overnight, and they can't usually be fixed overnight either. When Larson employees focus on communication and collaboration with our clients, we are empowered to provide a result that is truly tailored to the customers' needs and unique variables. Most of our competitors sell a "cookie-cutter" product, follow the same steps for every customer, and refer to their customers by their client ID number. We don't number our clients, as Larson Tax Relief isn't in the cattle business. Our clients have names, and we follow varying steps and procedures for each one in a commitment to achieve the unique resolution they need.

What are the most common misconception consumers have about Larson Tax Relief?

The primary misconception consumers have about our firm is that the client themselves, or their local CPA will get the same result that we would. Customers commonly believe that we can't do anything that they can't, even in the face of over 30,000 pages of tax law and policy in the Internal Revenue Manual and Internal Revenue Code. IRS and State revenue officers are trained to be much nicer than they were in the past. By design, this gives the would-be customer the illusion that they are working with somebody who has their best interest at hand or is "on their side." Often, the government employee provided to the taxpayer occupies a role that does not give them the authority to honor appeals or terms needed by the taxpayer. Taking guidance from a revenue agent, who has a job to collect the money as fast as they can, is often a treacherous path resulting in levied bank accounts and seized assets.

What are your company values?

The Larson Tax Relief Mission Statement is that the company exists to provide its clients with the finest quality work and customer service in the tax resolution industry, delivered by a knowledgeable, compassionate, honest team of professionals.

What is something you wish every consumer knew about your company?

We wish that potential customer of ours knew that every single client is extremely important to both our organization and our employees. Our full effort and expertise are exerted on every case-file. The person or company that owes $10,000 to the IRS receives the same treatment, effort and expert help as the client who owes $2 million in back taxes. We have every licensed tax professional work on both large and small dollar-amount cases, as a favorable result is equally important to clients in both situations!

Has Larson Tax Relief received any awards or recognition your customers would like to know about?

The company won the 2014 BBB Torch Award for Customer Service and was runner-up for the 2014 and 2015 BBB Torch Award for Marketplace Trust & Ethics. The company has also been mentioned in The Denver Business Journal's Best Places to Work, The Denver Post Top 100 Workplaces, the Colorado Biz Magazine's Top 50 Family Owned Companies and the Colorado Biz Magazine's Top 250 Privately Owned Companies for multiple years.

What are the most common misconception consumers have about your industry?

The most common misconceptions consumers have about our industry are that the IRS will negotiate or "bargain" with a taxpayer, similar to what you might see at a flea market or garage sale, that all tax negotiation firms are created equal and that it is common for the IRS to settle for 'pennies on the dollar' on back tax debt.

What is the greatest obstacle Larson Tax Relief is currently trying to overcome?

Market saturation and sub-par work product from our competitors is the primary obstacle our company faces every day. Being lumped into a group with all of the other competitors in the "tax resolution industry" is not necessarily a good thing for our firm. Many consumers believe that tax resolution companies are just a scam, and they are partially correct. Our company, at last count, has 270 "competitors" nationwide that claim to do what we do. We estimate that fewer than 10 of these firms have the ethical standards, business model and expertise to deliver results that are equal to Larson Tax Relief. This number does not include individual CPAs and Attorneys who are often hired to fix back tax problems, regardless of the fact that most of them have very limited experience negotiating with government taxing authorities. We gain first-hand knowledge of the terrible work product provided by most competitors when we are hired to sort through and clean up the mess they had created for their client prior to hiring Larson Tax Relief. Often we find that they client was indeed 'scammed.'

How has your industry changed in the last 5 to 10 years?

In the past 5-10 years we have seen the arrival of hundreds of new "competitors" that are increasingly less qualified, yet make even bigger promises of massive reductions in tax debt. Wild claims about "new government programs" and false promises pound TV and radio airwaves and other media outlets every day. Each month we hear of a dozen new companies that are starting up in our industry, and another dozen who are going out of business. Below, in our advice section, you will find that we advise that consumers looking for help research how long a company has been in business. This is why.

How do you think the industry will change in the next 5 to 10 years?

We hope that the federal government will pass legislation and regulations that will mandate and require licensing in order to provide tax advice, opinions or claims pertaining to the results of any back tax resolution. Should licensing be required, it would save thousands of consumers the financial and emotional heartache while falling victim to false claims and poor work product. A sub-par performance by a tax company often places the consumer in more trouble than they were in prior to hiring. Without any new federal regulations being passed, we fear that the industry will continue to be saturated by predatory companies headed up by under-qualified, unethical people making unsubstantiated claims while delivering little to no results to their customers. The government could actually help the consumer by passing some more stringent regulations that limit exactly who is allowed to give tax advice, and what they are allowed to say. Our licensed professionals are currently regulated in this manner, however, those at other firms who are not licensed can say just about anything without facing any consequences. For the consumers' sake, we hope this changes.


How has Larson Tax Relief grown or evolved?

Because of our reputation and great case results, our company has grown from three employees to over 80 in our 11 years in business. Larson Tax Relief focuses on keeping company growth in proportion with our number of clients, leaving no customer under-served. Beyond employee and client numbers increasing over the years, our firm has evolved in every area possible, from internal customer service requirements to our thriving corporate culture. The healthy growth of our progressive work environment and culture has been facilitated greatly by ownership providing positive psychology training as well as a third party executive coach who is available to all staff members. We have found that positive, effective and clear communication with clients and between employees is the key to achieving the stellar results and customer experience we pride ourselves on delivering.

Do you have any advice or comments for your current and/or potential customers?

We advise that any client seeking help with a back tax issue looks for the best help out there. Better help doesn't mean that it is more expensive. Quite often, the least qualified firms quote the highest fees. It is advisable that any consumer looking for help should do at least 15 minutes of research on any firm they are considering. This sounds like a small amount of time, but a lot can be found out in a short amount of time. The difference between "adequate" and "great" help will have a substantial affect on your end result, and will likely affect the next 2-10 a customer's personal life, even if the tax issue stems from a business. We encourage all consumers looking for help to perform some research that will provide information about a tax company's number of years in business, licensed employees (will you ever talk to one?), customer reviews, and client references. If a company can provide very few positive reviews or references, and has been in business only a few years, we advise you move on and keep looking! There is great tax help out there, and it isn't hard to find if you know what you are looking for.
Larson Tax Relief Company Profile
Company Name:

Larson Tax Relief

Year Founded:

2005

Formerly Named:

Larson Tax Relief

Address:

10170 Church Ranch Way, Suite 450

City:

Westminster

State/Province:

CO

Postal Code:

80021

Country:

United States

Phone:

(844) 402-2423

Fax:

866-553-6996

Website:

http://consumeraffairs.larsontaxrelief.com/