Find the Best Tax Relief in Los Angeles, CA

Top 11 Los Angeles Tax Relief Companies

Community Tax
Read 627 Reviews

Requires a minimum $10,000 tax debt. Initial fees range from $500 to $750. Gives full or partial refunds for services not rendered. Accredited by the American Institute of Certified Public Accountants. Offers free consultations.

Visit Website
Larson Tax Relief
Read 385 Reviews

Works with clients who have more than $20,000 in tax debt. Provides a 15-day money-back guarantee. Offers free consultations with a licensed tax pro. Member of NAEA and NATP. Family-owned and operated.

Visit Website
Anthem Tax Services
Read 140 Reviews

Requires a minimum $10,000 tax debt. Tax attorneys on staff. Member of the National Association of Enrolled Agents and National Association of Tax Professionals. Provides free initial consultation and a 100% money-back guarantee.

Visit Website
Fortress Tax Relief
Read 123 Reviews

Works with individuals and businesses who have a tax debt of $15,000 or more. Each case is handled by a licensed attorney. Offers free initial consultations. Provides a full money-back guarantee if requested within 24 hours.

Visit Website

Toll free number

(844) 292-0073

Victory Tax Lawyers, LLP
Read 78 Reviews

Requires $25,000 tax debt for relief services. Employs tax attorneys on staff. Member of the American Society of Tax Problem Solvers. Attorney consultation.

Visit Website
J. David Tax Law LLC
Read 30 Reviews

Works with clients who owe the IRS $20,000 or more. Provides free initial tax consultations. Employs tax attorneys on staff. Flexible payment plans available.

Visit Website
Bismark Tax Inc.
Read Expert Review

Employs tax attorneys to help with unpaid California and IRS taxes. Available tax solutions include payment plans, bank levy releases, wage garnishment releases and audit assistance services. Offers free consultations.

Hillhurst Tax Group
Read Expert Review

Offers tax relief programs, tax return preparation, bookkeeping and tax planning. Employs tax attorneys, certified public accountants and enrolled agents to represent you with the IRS. Provides free consultations.

Leading Tax Group
Read Expert Review

Provides tax relief services such as tax settlements, bank levy releases, wage garnishment releases, audit representation and marijuana and cryptocurrency tax settlements. Gives free initial consultations.

Madison Tax Solutions
Read Expert Review

Offers tax resolution services to get you the lowest possible IRS payment. Provides accounting, bookkeeping, real estate and business-consulting services. Deals with clients remotely to fit their schedules.

Salazar Income Tax Services
Read Expert Review

Assists Los Angeles taxpayers with preparing their tax returns and tax refund requests. Helps clients manage their local, state and federal tax debt. Offers services for bookkeeping, money transfers and divorce proceedings.

How tax relief works in Los Angeles
Tax relief companies help Los Angeles residents who are struggling to pay their taxes. These professionals are experienced with California and federal tax codes to help manage your tax debt and negotiate with the government.
The most popular forms of tax relief in Los Angeles are:
Payment plans
Debt reduction
Penalty abatement
Tax representation
Offers in compromise
Eligibility criteria vary from program to program. Contact a licensed tax relief professional in California to discover which programs you qualify for.
If you decide to hire a Los Angeles tax relief company, make sure that they have qualified tax professionals on staff who can represent taxpayers to the IRS, including tax attorneys, certified public accountants and enrolled agents. You should meet face-to-face to discuss the best plan of action for solving your problem before you sign any agreement.
Los Angeles tax relief FAQ
Can you get tax relief for both California and federal taxes?

Yes, tax relief programs help people with both state and federal tax debt, but you must meet specific requirements for each type of tax relief program.

Will the IRS reject my payment plan?

Possibly. The IRS may refuse a payment plan:

If you defaulted on a previous payment plan with them
If collection information was inaccurate or incomplete
If you failed to file your current tax returns
If your living expenses are disproportionate to your income

What are some tips for taking care of my taxes in the future?

Pay your taxes on time. If it's a tax debt you can't afford to pay in full, consider working with a tax relief company in Los Angeles to help choose the right tax relief option.

How soon should I look for tax relief?

Seek tax relief if you can't afford to pay your taxes in full by the time they're due. Other signs you need tax relief include:

Owing back taxes
Accumulating IRS penalties
Increasing credit card balances
Missed loan payments
Paying off one debt with another

Can I negotiate tax relief on my own?

You can try, but it's a difficult process and you may not achieve the results you want. If you have a full-time job or manage your own business, you may not have the time or means to pursue tax relief on your own. In addition to saving time, the best tax relief companies in Los Angeles have the experience and expertise to ensure the best possible outcome.
Thank you, you have successfully subscribed to our newsletter!
We value your privacy. Unsubscribe easily.
Los Angeles tax relief company information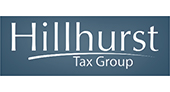 Hillhurst Tax Group helps individuals and businesses in Los Angeles with IRS and California tax issues. The company has tax attorneys, CPAs and enrolled agents on staff. Hillhurst claims a 94% success rate on offers in compromise, with clients only paying an average 5% of their tax debt. Its four-step tax relief process starts with a free consultation, during which the company screens potential clients to make sure they'll benefit from its services.
Address: 2150 Hillhurst Ave., Los Angeles, CA 90027
Phone: (323) 486-3314; (323) 694-9731
Hours: M - Sun: 6am - 9pm
Website: hillhursttaxgroup.com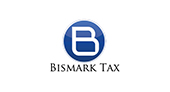 Bismark Tax Inc. employs a dedicated team of tax attorneys and tax professionals ready to defend Los Angeles residents from the IRS and California tax agencies. This firm offers tax relief services such as offers in compromise, installment agreements, innocent spouse relief and tax penalty abatement. Besides tax solutions, Bismark Tax also provides audit representation services.
Address: 7083 Hollywood Blvd., 5th Floor, Los Angeles, CA 90028
Phone: (213) 545-1644
Hours: M - Sun: 7am - 7pm
Website: bismarktax.com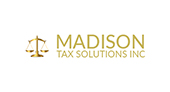 Madison Tax Solutions provides personal and business tax relief. It also offers accounting and bookkeeping services to help small businesses and startups manage their internal finances and stay ahead of government deadlines. If you've had issues with tax debt in the past and want to prevent them in the future, consider Madison Tax Solutions.
Address: 100 Wilshire Blvd., Ste. 700, Santa Monica, CA 90401
Phone: (310) 345-8500; (800) 441-2615
Hours: M - F: 9am - 7pm
Website: madisontaxsolutions.com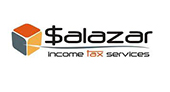 Salazar Income Tax Services specializes in a variety of tax relief programs, including late returns and requests for extensions. Other available tax relief services include help with extensions, late filing, IRS audit assistance, tax payment plans and tax ID numbers. Salazar has experience in local, state, out-of-state, federal, payroll, estate and prior-year tax returns. All services come with a free consultation.
Address: 6115 Santa Monica Blvd., Ste. G, Los Angeles, CA 90038
Phone: (323) 856-8888
Hours: Tax season: M - F: 9am - 8pm; Sat - Sun: 10am - 5pm; Non-tax season: M - F: 10am - 6pm; Sat: 10am - 2pm; Sun: By appointment
Website: salazarservices.com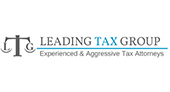 Leading Tax Group assists Californians with personal and business tax settlements and past-due tax returns. The firm also offers audit and appeals representation when you're dealing with the IRS, California Department of Tax and Fee Administration, Employee Development Department, Franchise Tax Board or Board of Equalization. Leading Tax Group's tax attorneys specialize in wage garnishment release, bank levy release and marijuana and cryptocurrency audit and taxation. The tax professionals at Leading Tax Group provide weekly updates to clients until their cases are closed.
Address: 5901 W. Century Blvd., Ste. 750, Los Angeles, CA 90045
Phone: (424) 313-5561
Hours: M - Sat: 7am - 6pm
Website: leadingtaxgroup.com/los-angeles
Thank you
Keep an eye on your inbox, the latest consumer news is on its way!