Best Tax Relief in Chicago, IL


Written by
If you live in Chicago and find yourself struggling with taxes, a tax relief company can help. Look for companies with solid reputations, licensed staff members and histories of helping resolve multiple types of tax problems. We've put together this guide of the best tax relief companies in Chicago to assist your search.
Why trust ConsumerAffairs?
Our recommendations are based on what reviewers say.
4,313,342 reviews on ConsumerAffairs are verified.
We require contact information to ensure our reviewers are real.
We use intelligent software that helps us maintain the integrity of reviews.
Our moderators read all reviews to verify quality and helpfulness.
Top 10 Chicago Tax Relief Companies

Read 223 Reviews

Works with individuals and businesses to resolve federal and state tax issues nationwide. Each case is handled by a licensed tax attorney. Offers free consultations and a 24-hour customer satisfaction guarantee.

Learn More

Read 518 Reviews

Represents individuals, businesses and nonprofits with state and federal tax issues in all 50 states. Family-owned. Offers a 15-day money-back guarantee. Contact for a free tax evaluation. Accredited by NAEA.

Read 96 Reviews

Serves individual and corporate clients with simple to complex tax problems. All attorneys have at least 10 years of experience. Request a free attorney consultation. Minimum of $25,000 tax debt required. Charges flat fees.

Learn More

Read 63 Reviews

Provides customized tax solutions for individuals and businesses. Only tax attorneys work on cases. Sets up flexible payment plans to make relief affordable. Free no-obligation consultation.

Chat with a ConsumerAffairs decision guide

Live agent

Read 825 Reviews

Full-service tax company offering free consultations and debt resolutions. Staffed by certified public accountants and enrolled agents. Available in all 50 states. Spanish tax help available. 100% money-back guarantee.

Chat with a ConsumerAffairs decision guide

Live agent

Read 237 Reviews

Represents individuals, small businesses and corporations with tax debt. Provides a 100% money-back guarantee if your tax situation doesn't improve. Offers online resources and free consultations. Available in all 50 states.

Learn More
Read Author Review

Offers IRS audit defense, installment agreements, criminal tax defense and tax return preparation. Claims to have the highest offer in compromise acceptance rate in the country. Offers free consultations.

Chat with a ConsumerAffairs decision guide

Live agent
Read Author Review

Employs tax attorneys and a CPA. Has locations in downtown Chicago and suburban Northfield where you can meet with tax relief specialists in person. Offers free initial consultations.

Chat with a ConsumerAffairs decision guide

Live agent
Read Author Review

Offers tax planning, audit services and 24/7 tax account monitoring. Prioritizes frequent communication with customers. Helps each client understand the programs and policies they qualify for.

Chat with a ConsumerAffairs decision guide

Live agent
Read Author Review

Offers guaranteed services and free initial consultations. Veteran-owned and -operated. Services available in English and Spanish. Has saved customers more than $19 million.

Chat with a ConsumerAffairs decision guide

Live agent

By some measures, Chicago residents are the most overburdened taxpayers in the country. A household earning the Illinois median income pays $8,330 in state taxes each year in addition to federal taxes. As a result, many Chicago residents struggle to keep up with tax payments. Tax relief companies can help if you're having trouble with IRS or state tax debt.
Common tax relief options in Chicago
Tax relief is a complex issue that requires careful planning — depending on your circumstances, some forms of tax relief are more suited for you than others. Here are five of the most common tax relief options for Chicago residents:
Offer in compromise
An offer in compromise is when the IRS agrees to settle your debt for less than the full amount owed, usually resulting in substantial savings. The downsides to an offer in compromise are:
Qualifying for a settlement is difficult. Usually, the IRS or Illinois Department of Revenue only approve an offer in compromise if they feel you will never be able to pay the full amount.
If you qualify, the IRS puts you on a probation period where you have very little room for error when filing and paying your taxes.
Collections appeal
Collections appeals are an informal way to settle tax issues with the IRS. The Collection Appeals Program is a procedure put in place by the agency that allows taxpayers to appeal specific collection actions. This is a popular option for people having issues with installment agreements. 
Wage garnishment release
If you owe money to the IRS or the Illinois Department of Revenue, the agencies may place a wage levy on you. This allows them to take part of your paycheck to apply to your tax debt. The best tax relief companies in Chicago can remove these garnishments and put you back in control of your finances.
Penalty abatement
When you are past due on federal tax payments, the IRS adds financial penalties until you pay your debt completely. If this is the first time you've fallen behind on your taxes, the agency has procedures in place that help you get back on track. You may qualify for penalty abatement if you: 
Have not been penalized in the last three tax years
Filed all relevant tax returns or extensions
Have paid or arranged to pay any taxes due
Tax lien withdrawal
A tax lien allows the government to claim some or all of your assets based on your failure as a form of payment for tax debt. Tax liens have a negative impact on your credit score and stay on your financial record for years. Tax relief professionals in Chicago look for ways to have liens removed. Typically, they can restore your credit to pre-lien status and have the lien expunged from your record.
Chicago tax relief FAQ
What happens if I don't pay Illinois taxes?

If you don't pay your taxes, the Illinois government can take money from your paycheck, place a lien against your property and send collection notices. It's best to get immediate help from a tax relief professional so you can move on with your life.
Can you get tax relief for both Illinois and federal taxes?

Yes, tax relief companies in Chicago help you get back on track with your taxes whether you owe money to the Illinois Department of Revenue or the IRS.
I am way behind on my taxes. How much will I have to pay for tax relief?

Expect to spend $2,000 to $5,000 for professional tax relief, with complicated cases costing up to $10,000. Some tax relief companies in Chicago charge between $200 and $550 an hour. Other companies use a flat fee structure or set the cost based on the amount of tax debt you owe.
Can the IRS help me with tax debt?

Most tax relief services are programs offered by the IRS, including deadline extensions, penalty abatement, offers in compromise and installment plans. Tax attorneys, enrolled agents and CPAs in Chicago simplify the process and improve your chances of success when applying for these programs.
How should I pay my taxes in the future?

The IRS has many options to make paying your taxes convenient. You can send in a check or money order, use IRS direct pay, pay with a credit or debit card, do a same-day wire transfer or schedule an electronic withdrawal from your bank account. Consider hiring an accountant in Chicago to make sure you're paying all necessary taxes and avoid future tax problems.
Thanks for subscribing.
You have successfully subscribed to our newsletter! Enjoy reading our tips and recommendations.
Chicago tax relief company information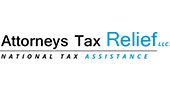 Attorneys Tax Relief LLC offers free, confidential phone consultations for people facing IRS collections. The company specializes in tax fraud, IRS defense and criminal tax defense. It advertises a 64% acceptance rate on offers in compromise. Attorneys Tax Relief uses its extensive knowledge of both IRS and Illinois tax codes to get efficient results.
Address: 1 N. LaSalle St., Ste. 2015, Chicago, IL 60602
Phone: (312) 782-4490
Hours: M - F: 9am - 6pm
Website: attorneystaxrelief.com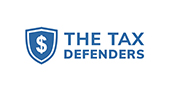 The Tax Defenders directs you to a licensed tax expert on your first phone call. Your tax professional then contacts the IRS to get a full view of your tax history before charging you a fee. The Tax Defenders has experience with the four common types of IRS payment plans and can help choose the right one for your specific tax situation.
Address: 125 S. Wacker Drive, Ste. 1110, Chicago, IL 60606
Phone: (312) 345-5440
Hours: M - F: 9am - 6pm
Website: thetaxdefenders.com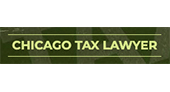 Andrew Gordon, a Chicago tax attorney, founded Chicago Tax Lawyer Firm to represent individuals and businesses dealing with tax audits, tax collections, sales tax problems and IRS litigation. Gordon and his team handle every aspect of clients' cases to ensure optimal results. This firm specializes in working with clients who have severe tax problems, including criminal tax issues, tax evasion and bankruptcy.
Address: 180 N. LaSalle Blvd., Ste. 3700, Chicago, IL 60601
Phone: (847) 787-9346
Hours: M - F: 8:30am - 5:30pm
Website: chicagotaxlawyerfirm.com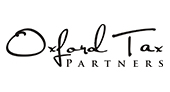 Oxford Tax Partners assigns every client a licensed tax attorney to represent their case to the IRS. Oxford's team of accountants, CPAs and tax attorneys strive to create manageable payment plans for every client. Its process starts with a free consultation, followed by phases for investigation, protection, negotiation and resolution.
Address: 215 W. Ohio St., Ste. 6, Chicago, IL 60654
Phone: (866) 532-5000
Hours: M - F: 9am - 6pm
Website: oxfordtaxpartners.com
Comparing
×
You're signed up
We'll start sending you the news you need delivered straight to you. We value your privacy. Unsubscribe easily.