Community Tax
ConsumerAffairs Accredited Brand
At Community Tax, we strive to provide each customer with the most efficient and affordable resolution given their individual situation and tax needs. Over the years we have assisted tens of thousands of taxpayers in dealing with the IRS and/or State Taxing Authorities on matters ranging from resolving back tax debt and preparing unfiled tax returns, to assisting with ongoing bookkeeping and accounting services.
Our office is staffed with dedicated licensed tax professionals that will work with you to customize a tax strategy for both the present and the future. We look forward to working with you for all your tax needs.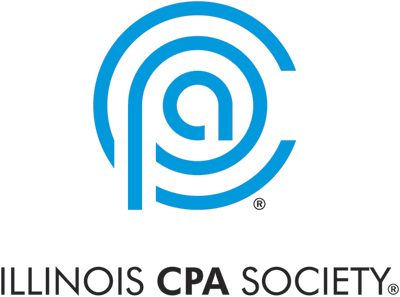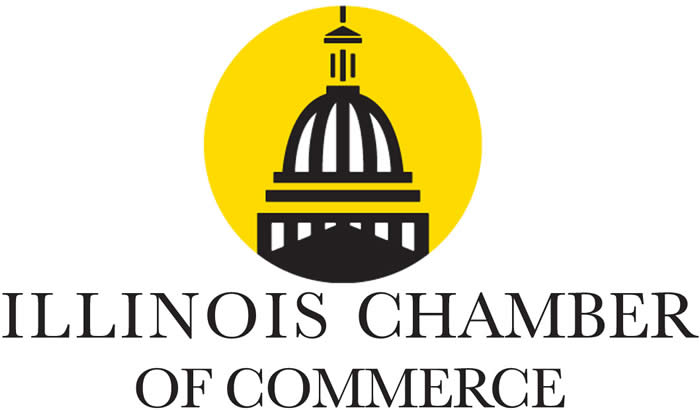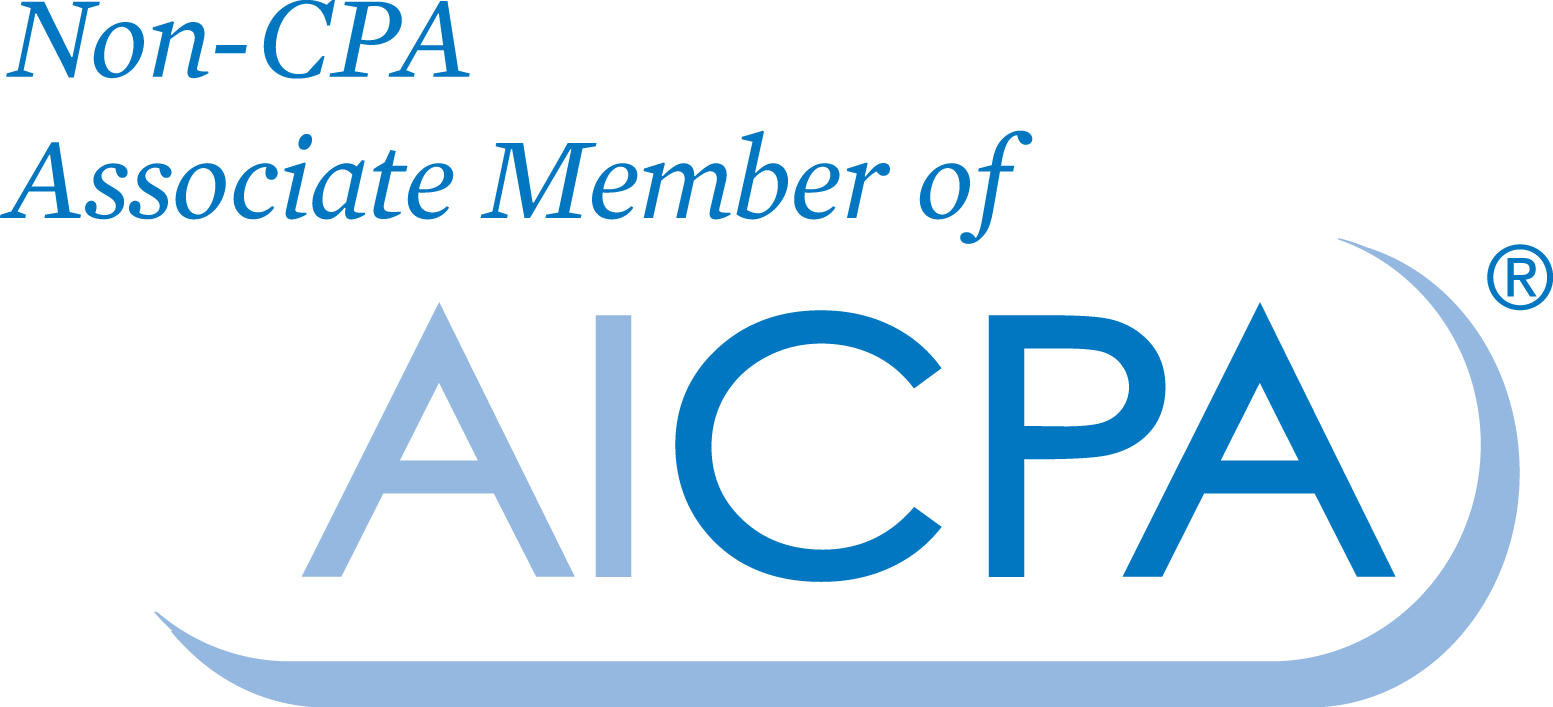 Read More
Read More
Select stars to rate your experience
Last updated: Oct. 14, 2017
314

Community Tax Consumer Reviews and Complaints
This review is featured by Community Tax
Original review: Oct. 14, 2017
I went online and checked some things because there are a lot of tax companies that doesn't really do what they say they're gonna do. Community Tax seemed to be pretty reputable. I'm still in the middle of the program because Community Tax is working on an offer. I was in a big jam and they've been taking care of my tax for the last couple of years. I dealt with one representative who gives me other people to talk to. He's an older guy who's been really good to me. Even when I talked to some other sales rep, he always gets back to me to let me know what's going on. He is very knowledgeable. Community Tax is a good company and I like them.
This review is featured by Community Tax
Original review: Sept. 20, 2017
I was having an issue with my tax returns and I knew I was a victim of identity theft. IRS was coming at me about that and they were saying that I owe an outrageous amount of returns. They tried to tell me that I was in another state and I made over $90,000 some that year. It wasn't me. I was in the military during that period and I wasn't even stateside at that time. I was in a war. After going through that with the IRS, I decided I need a voice because I can't win with them. And then, so I was tallying the taxes, and they were coming back with all kinds of stuff. I was driving and I heard the infomercial of Community Tax and I decided to give Community Tax a call.
The process took a while but I didn't know it would take almost three years. When we first started, they wanted $5000. It was OK and we pro-rated it. But now it came down to it and I want some results. They let me know it was a definite process. It wasn't them and I have to be patient, which I was. I was getting letters from several other agencies but I'm already invested in someone else. It was very nerve-wracking. Once upon a time, they froze my account and I had bills due. I called Community Tax that morning and by the afternoon, my account was unfrozen. They were great and the team was very professional and knowledgeable. They made sure I understood what was going on and kept me informed for a while on the process. I would recommend them to others if I know of anyone that's going through the same thing that I was going through. They were truly a blessing, they are genuine and I'm glad that they were my voice as far as dealing with the IRS.
View more
Original review: Sept. 29, 2017
I was having a tax problem with the IRS that's why I sought the help of Community Tax. I had a great experience with them. They were very helpful and explained everything. I called and one of their rep helped me out. He always called and followed up my case. Everything went well and very successful. They were very good people. I would definitely recommend them to my friends and family.
Thank you, you have successfully subscribed to our newsletter!
Enjoy reading our tips and recommendations.
Unsubscribe easily whenever you want
Original review: Sept. 19, 2017
Benjamin, was very helpful and filled out all of the needed paperwork for me quickly. He also and answered all of my questions. I appreciate all the work he and Michael are doing to help resolve this tax issue for my husband and myself.
Original review: Sept. 16, 2017
I had a major tax issue that I needed to resolve. I just went by the Community Tax commercial and it sounded like they could help me with what happened. I had a job where I was handed a 1099 after I was hired and it was a job under the table. I'm being paid cash to help a guy and then he 1099'd me and it was a lot of money. When tax time came, the government gave me a bill stating I owed $12,000 in taxes. I just wanted to fight it and I'm still fighting it. I paid $5,000 or $6,000 dollars to Community Tax and they did nothing to help me. It was a really bad experience.
Another terrible thing happened and Community Tax wasn't able to help me with anything after paying all the money to them. They told me, "Your debt was ruled uncorrectable by the IRS." I told them it was okay and I got to wait out 10 years and the tax debt will fall off from my record -- the tax lien. They didn't tell me that the IRS can just change that. IRS decided this year, "Well, you made a little bit more money now so it's correctable again." The IRS is going after me again. The $6,000 that I paid to Community Tax was just an absolute waste of money because they didn't counsel me on the fact that the IRS can just change that ruling.
I literally threw $6,000 out the window. One more problem is I'm trying to find another company or another accountant to help me with this same situation and Community Tax is still the power of attorney so all my IRS paperwork goes to them and they don't tell me when they get it. It's just an absolute disaster. Those people who worked with me were nice. I started with one person and I felt we were developing a relationship and by the end, I had other people working on my case. I'm very dissatisfied and I'd love to somehow get some of my money back but I don't know if that will ever happen since it's been a long time.
View more
Original review: Sept. 15, 2017
I was behind in my taxes and the guy that I dealt with told me that Community Tax can fix my taxes for me so I went with them. Everybody was nice and they helped me out. They called me when I needed to be called and sent me a letter when they needed me down there. I competed the program and I just have to pay a bill to the IRS before December the 13th and once I get through paying that, it will be a success.
Original review: Sept. 14, 2017
I read that Community Tax can help out with the IRS stocks and for the problem I had, they were the only company that I trusted and worked with. I completed the program and it worked out, but we had challenges here and there. In the beginning, they were very nice. I was interacting with so many people and sometimes it seemed like nothing was working out 'cause of the letters that I was receiving from IRS. But all of a sudden the last person I worked called me after I was like giving up. She told me that the guy I was working with was no longer there and that she's going to work with me. Then it just happened, while I was working with her, things worked out well. I'm supposed to pay in two installments. I sent out $100 already, and must send another $100. Overall, I'd recommend them 'cause people out there have problems but they don't know where to go and what to do.
How do I know I can trust these reviews about Community Tax?
910,259 reviews on ConsumerAffairs are verified.
We require contact information to ensure our reviewers are real.
We use intelligent software that helps us maintain the integrity of reviews.
Our moderators read all reviews to verify quality and helpfulness.
For more information about reviews on ConsumerAffairs.com please visit our FAQ.
Original review: Sept. 11, 2017
I owed a whole lot of back taxes and in January, they were writing me all kind of letters. I didn't know what to do with it and Community Tax said they might be able to help me. They were wonderful people and they made me feel a whole lot better. They were very easy to get ahold of and every question I asked, they answered. They also showed me how to send the money to the U.S. Treasury on the succeeding month. They got me right through my tax problem like it was easy and simple. I didn't think it could happen like that. They took a lot of stress off for real and they've resolved the issue.
Original review: Sept. 10, 2017
I was having state tax problems and a friend of mine told me about Community Tax. I was getting information from the state tax and will mail them to Community Tax but I didn't get a response for that from them. That was going on up until April this year. Every time I called they had me talking to different people. I told them I was getting threatening letters on my state taxes and I was trying to find out what the result on them was.
Then I got a letter that go right back from state taxes. It said that they were garnishing me for the money that I owed them. And so I wrote a letter to Community Tax and they connect with me whoever I spoke that connect with and the problem got solved. They were good in one way and another way they weren't. I will pay them money but I won't get no communication on the tax problem.
View more
Original review: Sept. 9, 2017
I went with Community Tax because of the rate and their good service. I felt comfortable with everybody there. First time I contacted them I spoke with one lady Sandra and she was a very good employee. They have very nice people. I finished the program. They solved it for only $500 so it's very good. I'm going to do my taxes with them in the future.
Original review: Sept. 8, 2017
The way Community Tax was talking on the radio, that they were good with different people with a bill with the IRS, made me decide to give them a call and see what they offered to us. I let them deal with any added bills. The team at Community Tax was excellent. If I ask them a question, they sit down and took their time to explain it. They did a good job. I'm very satisfied and I'd recommend them to a friend.
Original review: Sept. 7, 2017
I had a problem with the IRS and so through a recommendation, I got with Community Tax and they practically corrected everything. That was one of my biggest problems but everything went fine. Their team is very friendly and they do the whole work I had to get done. I paid for this year's services already so they'll hold it for me and I expect to complete all my service this year. I also decided to use their other resources on my tax documentation for the rest of year.
Original review: Sept. 6, 2017
A requirement for the IRS led me to contact Community Tax. They were nice and their people did a great job for me. I was very happy. I'm a truck driver and I tell everyone about them, including other truck drivers who have the same problem as mine before. I had an excellent experience and I want to thank everybody at Community Tax.
Original review: Sept. 5, 2017
I've completed the program with Community Tax and although I haven't used any other resources from them, it was a good experience. They were professional, friendly and knowledgeable.
Original review: Sept. 4, 2017
We had tax issues and worked with another company, but they went under because they were lying to people. We connected with Community Tax and it's going really well so far and we're at the very end of the program. They've been working hard for us and we just appreciate them.
Original review: Sept. 1, 2017
My wife saw Community Tax on TV and she told me about it and then I tried it because I have a big bill ahead of me. And my tax issues have been taken care of and we're very happy. I've just got to pay Community Tax $300 more, but right now, our experience is going pretty good.
Original review: Aug. 31, 2017
My colleague Kevin had some back taxes that were owed due to illness and had to connect with Community Tax. There were a lot of different people supposedly that were account managers and then you would call and they wouldn't be available or there was just a lot of different people that were spoken to although they did have notes on each conversation. There were times that we left messages and then we didn't get a call back because that person was no longer with them or moved to another area so we had to reconnect. There was a lack of communication and it was persistent on his part. The resolve took much longer than they indicated it would take but Kevin did manage to complete the program to his satisfaction. But there needs to be consistent communication with the company.
Original review: Aug. 28, 2017
I wanted to find a solution for my tax problem. The Community Tax process went really good and working with their representatives went well. They were really friendly and really helpful. The IRS stopped getting money from my paycheck. Then we got to a settlement and they already set me up a fair amount for me to pay to IRS. I'm really thankful to have called them because they really helped. I'm satisfied with my experience.
Original review: Aug. 27, 2017
I have a $15,000 federal tax lien and the problem couldn't be any worse than where we were at if we didn't try Community Tax, so we tried them. Everybody was kind and was also cool about it. At that point in time, I had no idea what was going on tax-wise, and now, I feel like a genius because they explained everything to me so easily. They also told me to call anytime I had a question and when I did, they would either pick up right away or get right back to me as soon as they could. They responded to everything awesome and sent me the emails that I needed too. They also handled it real smooth for me, told me not to worry about anything and took care of it. Particularly, Evan was awesome and he emailed and called me. They got me everything that I asked for and resolved it for a fraction. I'm satisfied overall and I have mentioned Community Tax to a work colleague because they have some issues.
Original review: Aug. 26, 2017
I did a research on the web trying to find an agency to help me with my back tax problems. I researched any comments about the agency and tried to be very thorough. Community Tax was a good agency. The process was very lengthy and there is a lot of paperwork and back and forth and requesting information. It was a difficult case and so, I needed good people to guide me through the whole process and they told me what and what not to do. We completed it three months ago. Mike, the representative, was very helpful and always answered all my calls. He was also responsive to my questions. Community Tax people has very professional people. They always do my taxes. In the end, it worked out and was effective.
Original review: Aug. 25, 2017
I called Community Tax and talked to one of their representatives. I found their tax resolution program good and it seemed fair, so I decided to go with them. I'm working on finishing the tax program to resolve my tax situation. The representatives were friendly and knowledgeable, and Community Tax did a great job for me.
Original review: Aug. 24, 2017
I had my account levied because of past due taxes that I wasn't aware that I owed and I ended up with a $35,000 debt, so I got in contact with Community Tax. I was very naive and very ignorant of the law. I didn't know that money I had was extension regardless and there was a limit of time. A couple of years went by and nobody ever contacted me. I filed my taxes as I usually do but failed to know that I didn't pay enough taxes on early withdrawals on my retirement. I thought when I was withdrawing the annuity, they were already taking 10% taxes out and would do whatever was necessary to make the right amount of deductions. But Community Tax got the tax levy released to me within 24 hours which was very impressive.
However, I recently received a letter from the IRS saying that there was a problem with my 2016 report. I had them done with AARP for the last few years because it's free but they're reputable. But this was a different location that I went to and I tried calling the number at the top of the letter but I kept getting voicemail. The letter said that their rep would be out of the office from such date until August the 26th. I contacted Community Tax and they said to fax them the copy of the letter but I still haven't heard from them. It's been over 30 days since I received the letter and I faxed it to Community Tax twice. That date has passed but I'm waiting to find out because I don't want to be in any trouble with the IRS. I already had trouble and they accepted my offer and I don't want to jeopardize that. But overall, Community Tax is astute in their knowledge of what needs to be done. They are kind and helpful and they get right to it. I was very satisfied with them.
View more
Original review: Aug. 23, 2017
Community Tax saved my life! I owed the IRS approximately $95,000.00 in back taxes. Daniel **, Director of Customer Relations, personally took on my case and after his negotiations with the IRS he was able to get me an Offer and Compromise for $7,500.00. I dont know what I would have done without Community Tax and I cannot say enough positive things about the company. I will always recommend Community Tax to anyone with serious IRS issues. I am extremely thankful for all of their help.
Original review: Aug. 23, 2017
I saw an advertisement on TV and decided to give Community Tax a call. They assured me everything will be taken care of. I had that experience with about four other companies and after about $15,000, they never came through, so I said this is my last shot. If Community Tax drops me like the rest, I'll lose faith in the world. They took me, explained everything and said they'll never leave me alone until the deal is done. What I owed the IRS was about how much I make in one year and we settled for about $4,400.
The best thing about it is I was dealing with a case worker named Oscar. He didn't leave me alone for a minute and I've never worried about anything. I'd call in for any question I had and if there was something coming up, he'd call, text or email me until he got hold of me. Community Tax took care of my tax problem and after I make my last payment this week, I'm through with a settlement they made for me. I told several people to talk to Community Tax before they go anywhere else. They really took care of me and it was a beautiful experience.
View more
Original review: Aug. 21, 2017
I was looking for someone to help me with my tax problem and Community Tax has a good reputation for getting it done. It was good with their team and they were helpful and knowledgeable. I'm very satisfied.
Original review: Aug. 15, 2017
Community Tax has done my taxes for three years and they helped me get out of the hole. I was wrong, I think, $200,000 to the IRS and they cleared it. They've also cleared a check that was written in my name. And they've done several things too because once they get started, they keep after resolving the issue. So far, I'm satisfied with Community Tax and I have already recommended them to my son.
Original review: Aug. 14, 2017
I had unpaid taxes for a couple of years and I got a little bit paranoid. And Community Tax helped me through that. I just had to give them information and then they handled everything for me. It took a year and a half and it's completely resolved now. Once I gave them my information, then they put it all together for me. When they needed anything else, they would just let me know. We worked through text and email and some calls. Anytime they had a question, they would text or email me and I would do the same with them. When I had any questions or when I got a warning from the IRS, they helped me and gave me the confidence to get through it. I went from being paralyzed with fear to being able to handle it. They set me straight and instead of living in fear, now I know I'm legal. And it's a good feeling. They did a great job. I have recommended them to friends, and I would definitely use them if I needed to.
Original review: Aug. 13, 2017
Community Tax has been working with my brother for a while. My daughter was the one doing it, and it was slow at the start. When she was so busy at work and couldn't do everything when they needed the payment, I finally helped her out and took it over and started sending the payments in every quarter for my brother. It went a little quicker and it's over now. We're through with it and he got his final report to settle it. They were good.
Original review: Aug. 11, 2017
I was looking for someone to help me with my IRS issue and Community Tax were the only ones who returned my call within a reasonable amount of time. Talking to their people, that's been fine, but I couldn't talk to the same person over and over. That was the worst. I kept repeating myself because I can never talk to the same person. I call back and I had to say the same exact things over and over. It was terrible and very frustrating. Also, Community Tax had a bad habit of losing things so I had to repeatedly send stuff again. It was a really bad experience and every time I turn around, they want more money for this or that.
The only way that this company affected my lifestyle is that I paid them to do a service, my IRS issue, and with IRS being done, my life is better. But it's not due to working with Community Tax. If I had gone with any other tax company, they would have done the same thing and I'd be in the same position, so Community Tax has not given me a world of favor. As far as working with Community Tax, I wouldn't refer them to anybody. It was really bad working with them and I wouldn't use them again. I would call somebody else.
View more
Original review: Aug. 10, 2017
I had an income tax problem and I got impressed with Community Tax so I decided to call them. I decided at that time to let them go ahead and help me get my problem straighten out with Internal Revenue. From the beginning, I was a little skeptic and I got weary because I was paying my money and things weren't happening as quickly as I felt like it should happen. There was a time I just wanted to forget it because I hadn't heard anything from Internal Revenue. But the communication got a whole lot better.
The process wasn't easy at all and I wasn't expecting for it to come easy. We had to work together as a team to make it work for me. I was trying to rush it out persistently but I had to have patience and wait two years to get it resolved. But Community Tax made life less stressful and I didn't have to worry anymore. As a matter of fact, I just sent Internal Revenue my final check yesterday. It was worthwhile waiting on it. They did a great job and I appreciate it. I have successfully completed the program and I'm happy. If they keep up the way they did to me, I think their customer will be around for a long time. They are great and outstanding. It was a great experience and I'm well pleased with the service that they rendered to me.
View more
Original review: Aug. 9, 2017
I needed to get my tax debt taken care of and I was referred to Community Tax by a buddy of mine. I tried to deal with the IRS on my own and I tried to set up a payment plan online with them but they wanted $1000 a month which I couldn't afford. I completed the Community Tax program last Saturday and mailed out the last payment for the OIC. I still had September and I waited for a month after I got the letter to send me the payment. But within a month they got through OIC funds and I'm waiting for them to cash the money order and take that lien off of me.
I would have liked better communication and straightforward answers would've been more appreciated. If I had to call them because of an issue, they get a hold of me in a couple of days or the next day and sometimes I had to call them back a week later. On top of the documentations that they needed, it would've been nice to be told up front of what they will need instead of calling me and telling me that they needed it yesterday. It was an up and down adventure with them but they did a lot better than I would've done on my own. And I've recommended them to my business partner.
View more
Original review: Aug. 8, 2017
I've seen Community Tax on TV and my income tax was driving me insane as I didn't have anything to pay it with. I'm not working and I just get Social Security.
So far, my experience is good. However, a month ago, I called the rep and he said that he didn't want me to send them payment until he sends something that I was to fill out. They said I owe them $100 and that would be for all of it. They're supposed to be sending me a letter so I can send them that $100 for my taxes to be resolved, but I haven't gotten it yet. They tell me I have five months, but I don't want to wait that long. I want to get it over with. But other than that, they've been real good.
Community Tax questions and answers
What problem is Community Tax trying to solve?

Community Tax works everyday to solve our clients' tax problems – plain and simple. We offer solutions for common problems like tax debts, unfiled returns, audits, liens, garnishments, payroll taxes, accounting and bookkeeping issues.

Community Tax is already attempting to capture client feedback on a real-time basis. We want a steady stream of positive feedback in our online and media presence, but we also want to capture potential issues that one or more clients experience in order to help ensure future clients can avoid those same experiences. We are always open, evaluating and modifying processes to suit our client's needs. Client feedback – good or bad – is the strongest tool we have to point us in the right direction. Every company has problems, it's how you address those problems that sets you apart from your competition.

What sets Community Tax apart from the competition?

In regards to solving tax problems, Community Tax has a two-phase approach to addressing our client's tax liability. Many tax companies initially offer a proposed one-time flat fee to resolve a client's tax problem after just one phone call with the client, and often request thousands of dollars in return. Each taxpayer's situation is unique and we complete an investigation to determine the scope of their tax problem in regard to balances, filing requirements, audits, etc. We also perform a financial analysis to predetermine what government programs the client may be eligible for. This service is offered at a small investment to our clients, usually around $400-$500.

We're aware much of our competition has adopted the two-phase approach as well, however we have seen and heard they can often charge double what we ask – for the same "stated" investigation service. We'll often go beyond the operational cost we incur to perform our investigation service and we do this to deliver the best possible recommendation for our clients on every case, regardless if they choose to move forward with retaining CTAX to achieve that solution.

We maintain in-house technology and processes allowing us to complete a thorough investigation and analysis within days when many of competitors take weeks to perform the same service. This is an added value to any client who is trying to avoid collection activity with the IRS, as time is typically of the essence. When the investigation is complete we present the client with any tax returns that must be filed, which government program he is eligible for and exactly what it will cost the customer (in fees) if they choose to have Community Tax handle their resolution strategy. The client has the option to move forward with our tax preparation services and negotiation, or not.

Finally, we feel Community Tax is one of the few, (possibly only) tax relief companies maintaining an internal compliance department to proactively monitor our teams for quality assurance. We feel it's essential to ensure consistency and accuracy with the tax services we offer clients as we primarily conduct business with customers from all across the country by phone, email and fax, rather than face-to-face.

What needs do your services fulfill, and how do you fulfill those needs better than your competition?

In addition to the speed and cost of our investigation service, we also have tailored investigation services addressing specific IRS collection actions, such as active garnishments and audit situations. However, we really feel the most significant and beneficial edge our company delivers to our clients, is the on-going annual tax assistance service(s) after we are done negotiating and establishing their final resolution. We want to ensure our clients complete the resolution program we established in full so they never get into a similar situation in the future – and we want to handle all of their income tax needs for the rest of their lives.

How does Community Tax measure success?

We evaluate the number of resolutions we achieve for our clients, as well as the savings we may have been able to obtain on each case. However, only until a resolution is achieved and we receive notification of a positive client experience behind the service we delivered, can we ultimately acknowledge it as a "successful case."

We are always trying to become more efficient in our process. During the resolution phase of our tax relief program, there is a need for a significant amount of interaction between our office and the client in the course of preparing taxes and negotiating a resolution. Unfortunately, it's not always convenient for the client to speak to us when we would like to update or request something specifically regarding their file. In retaining feedback from our clients about this specific phase of our service, we were able to address their concerns and their feedback was the ultimate driving factor in implementing our current SMS client communication system, which is now available and utilized on every case we service. Our clients now receive updates on everything from the status of their case to payment reminders.

What's the most common misconception consumers have about the tax relief industry?

The settlement programs available from taxing authorities are eligibility-based using the most current financial data. Without properly evaluating, analyzing (or investigating) into the taxpayers individual situation, no honest tax advisor could confirm a solution to one's tax problem. Unfortunately, a settlement of tax debt is advertised by many as a one-size-fits-all solution. For the record, there are a multitude of ways one could reduce an actual tax liability, but it depends specifically on the individual circumstances of the tax debt and the taxpayer. Our investigation uncovers and evaluates every option an individual may have at resolving their debt in order to educate the clients on all of their resolution options.

How has your industry changed in the last 5 to 10 years?

Competition in the tax relief industry has grown tremendously. States have become far more aggressive in their collection efforts and unfortunately, depending on the state, there are typically fewer resolutions options available to clients when compared to the IRS. On the reverse, the IRS has put forth initiatives to allow for lien removals and relaxed some of their program qualifications in an effort to promote taxpayer compliance and resolution.

What is something you wish every consumer knew about Community Tax?

CTAX has a variety of tax solution services to handle any type of income tax need an individual or business may have. Yes, we solve tax problems. Our team has been in the business of solving tax problems for so long we know how to solve tax problems before they start. We also offer tax preparation, accounting and bookkeeping services to customers who have never experienced a tax problem, they hire us in order to keep it that way!

Has Community Tax received any awards or recognition for its services your customers would like to know about?

We were selected for 2014 Illinois Excellence by USIATC (US Institute for Advancement of Trade and Commerce). Many of our practitioners have individual awards and acknowledgements as well.

How has Community Tax grown or evolved?

Our organization was founded as a tax company specializing in the resolution of tax problems, and led by in-house tax attorneys, Certified Public Accountants (CPAs) and IRS enrolled agents. Since the beginning of 2010, CTAX has been a "winning" full-service tax services company dedicated to assisting taxpayers nationwide with all of their income tax needs.

Community Tax headquarters are located in Chicago, IL with several enrollment centers and partnerships throughout the country. We currently service nearly 10,000 clients nationwide. Directed by over 25 full-time licensed tax practitioners, we are currently staffed with an estimated 135 full-time employees – and we're growing. Over the years, CTAX has evolved into much more than just a leading nationwide tax resolution and negotiation company; we have grown into a premier tax prevention service provider as well. Through the growth of our company, we've been able to evolve immensely through the advancement, investment, and utilization of technology to help benefit our clients' experience from a convenience standpoint.
Community Tax Company Information