Community Tax
ConsumerAffairs Accredited Brand
At Community Tax, we strive to provide each customer with the most efficient and affordable resolution given their individual situation and tax needs. Over the years we have assisted tens of thousands of taxpayers in dealing with the IRS and/or State Taxing Authorities on matters ranging from resolving back tax debt and preparing unfiled tax returns, to assisting with ongoing bookkeeping and accounting services.
Our office is staffed with dedicated licensed tax professionals that will work with you to customize a tax strategy for both the present and the future. We look forward to working with you for all your tax needs.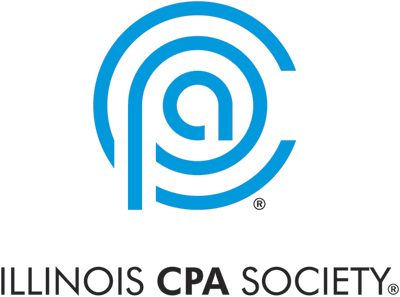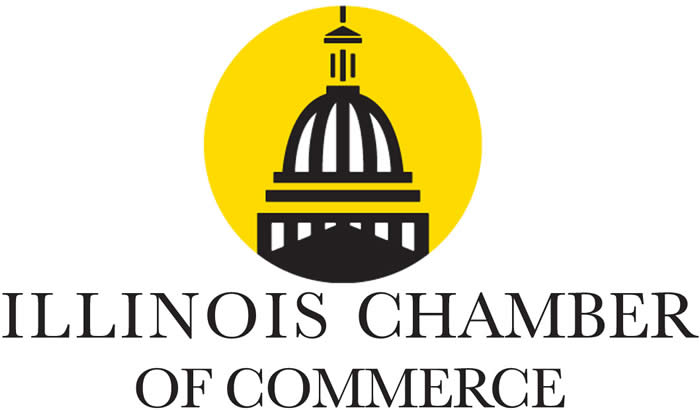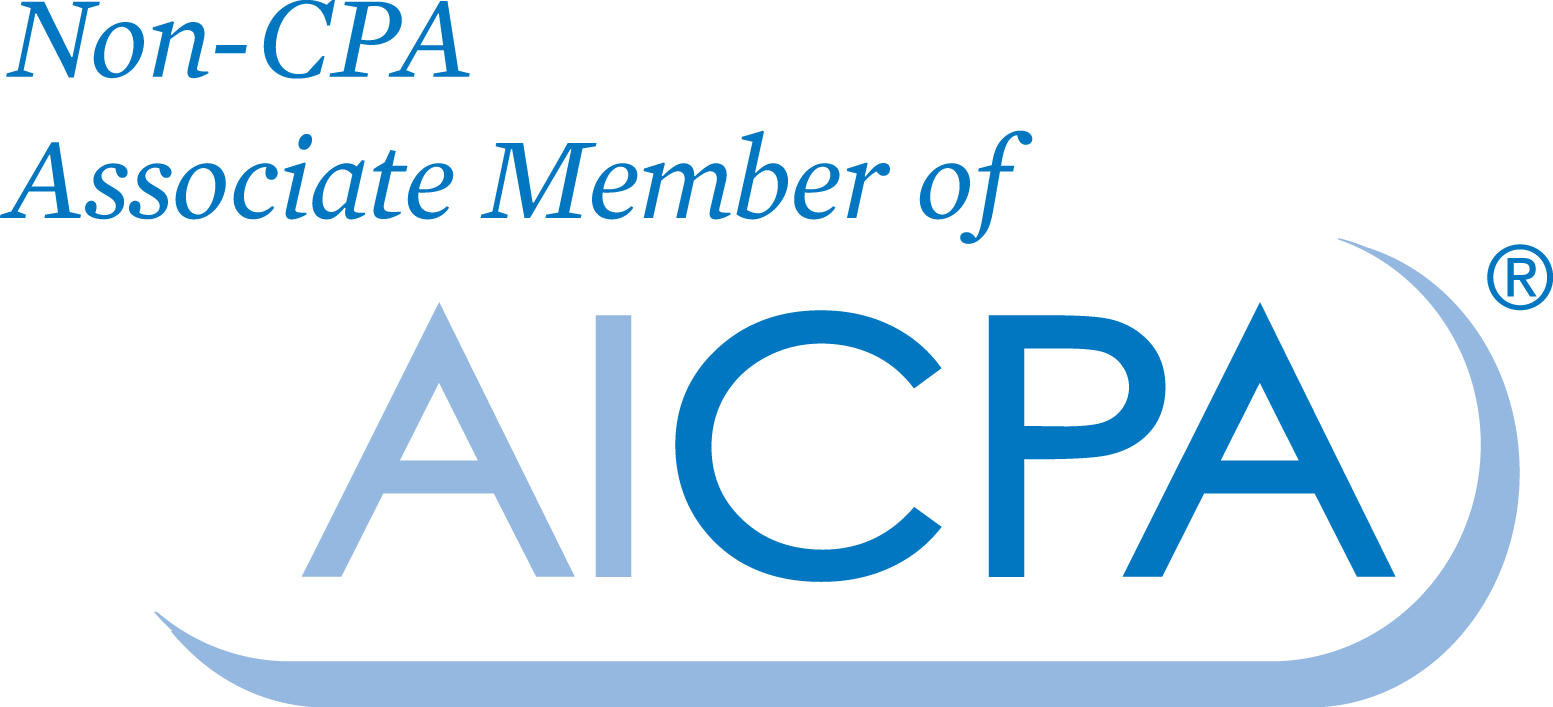 A+BBB Rating
View More
View More
BOTTOM LINE
Community tax is a full-service tax company providing a wide spectrum of services, from tax prep to tax relief for individuals with $10,000 or more in tax debt. They staff enrolled agents licensed by the U.S. Department of Treasury.
PROS
Available in all 50 states
Impressive staff credentials
Free consultation
CONS
Pricing not available online
About Community Tax
Community Tax, LLC (CTAX) is a full-service tax company that provides affordable tax services to individuals and businesses nationwide. Founded in 2010 and serving all 50 states, it is one of the leading providers of tax preparation, tax resolution, bookkeeping and accounting services.
Filing taxes and resolving tax issues can be complicated for most of us. CTAX takes pride in its staff of knowledgeable and licensed tax attorneys, CPAs and enrolled agents. Enrolled agents are tax advisors licensed by the Department of the Treasury to represent taxpayers before the Internal Revenue Service (IRS) for tax issues.
Community Tax services
The IRS is bent on collecting all taxes due to the government. Non-payment of taxes, underpayment of taxes, late payment, misrepresentation and other violations of tax laws are reasons the IRS can come after you. Fortunately, CTAX provides a broad spectrum of tax services to protect yourself from the IRS' wrath. The services include the following:
Tax Preparation

All the tax preparers at CTAX are licensed with a Preparer Tax Identification Number (PTIN). If you use CTAX's services, you will be assigned a dedicated tax preparer. You will then submit a limited power of attorney to authorize the tax preparer to access your tax records at the IRS. After completing your return, the tax preparer sends it to a group of reviewers composed of seasoned CPAs. The return will be sent to you for your review and signature. Upon receipt of your signed return, CTAX will immediately file your return at the IRS.

CTAX tax preparers are diligent and accurate in identifying regular and special sources of income. They continue to educate themselves with new IRS policies and laws to determine which expenses are eligible for deductions such as:

Higher education expenses
Student loan interest
Medical expenses
Mortgage interest
Real estate taxes
Charitable contributions
Gambling losses

Tax Resolution

The resolution process starts with an investigation and may last from one week to one year. The CTAX investigative team analyzes your financials and IRS records. The team sends you its findings and offers the following potential solutions:

Offers in Compromise (OIC): Taxpayers who are at the verge of financial hardship can qualify. Financial hardship means having more expenses than income. The IRS determines the maximum amount taxpayers are financially capable of paying without causing hardship. The remainder of the tax debt is forgiven.
Installment Agreement (IA): This method allows taxpayers to pay their tax debt balance over a period ranging from six months to 10 years.
Stair Step Agreement: This solution grants taxpayers the option to pay off a large expense, such as a car, with larger installments while paying smaller installments on the tax debt. After full payment of the large expense, they can then switch the entire payment to the tax balance within the next 48-60 months.
Streamline Installment Agreement:This tax relief is eligible for taxpayers with substantial income or assets. The actual balance must not be more than $50,000 and be payable within 60-72 months.
Partial Pay Installment Agreement (PPIA): Taxpayers under financial hardship are eligible for PPIA. Based on a taxpayer's financial information, CTAX can negotiate for a hardship payment, which is less than the required monthly payment, for 10 years. The IRS has a 10-Year Statute of Limitations for the collection of past due tax debt. After 10 years, even if the taxpayer will not be able to pay the debt in full, the IRS will no longer be able to collect.
Conditional Expense Installment Agreement: The IRS may grant installment payments to a tax liability to allow a taxpayer to continue paying a long-term expense, such as a 401k program.
Traditional Installment Agreement: This arrangement allows a taxpayer to make monthly installment payments over a 10-year period based on the taxpayer's current financial situation.
Currently Not Collectible Status: Taxpayers struggling with financial hardship may be completely relieved of their tax debt until such time that they are able to recover.
Penalty Abatement: Under this agreement, taxpayers may request for a decrease in penalties on back taxes, but they must show proof that they missed payments or made late payments for uncontrollable reasons

Accounting

CTAX offers accounting, personalized bookkeeping and payroll services for affordable flat-rate monthly fees. The services come in these three plans:

Bronze: The services include monthly bookkeeping, 24/7 IRS correspondence monitoring, financial reporting and bank reconciliation for one bank account and one credit card account and analysis of estimated tax payment. The package costs $99/month.
Silver: The package includes all the services provided by the Bronze plan, plus financial reporting and bank reconciliation for two bank accounts and two credit card accounts. This package also includes unlimited tax planning by a CPA. The plan costs $199/month.
Gold: The plan provides all the services included in the Silver plan, plus payroll processing and a dedicated IRS tax attorney for a fixed monthly fee to be agreed upon by CTAX and the taxpayer.

Bookkeeping

Bookkeeping services include overseeing bank and credit card transactions, recording and adjusting journal entries, as well as preparing payroll returns, W-2's and 1099 MISC forms. Clients are allowed to choose and seasonally adjust the services they use and only pay for the services they use.

Community Tax Assurance Program

The Community Tax Assurance Program (TAP) is designed as a prevention program to ensure that clients remain compliant and updated with tax policies to eliminate future tax problems. TAP offers the following programs:

Access Assurance: Services include tax account monitoring, IRS alerts, helpful tax information and updates and exclusive access to TaxPal, a mobile app with 24-hour tax monitoring and alerts. The program is free.
Executive Assurance: The program includes all Access Assurance services plus priority servicing, direct access to tax practitioners and a dedicated case advocate. It also includes a free annual personal income tax return, free garnishment investigation, free tax-related ID theft repair and a 20 percent discount on future resolution services. The program costs $34.99/month.
Enterprise Access: The program includes all Executive Access services plus customized services, a designated accounting team, a free business income tax return and individualized tax planning by a highly skilled CPA. The program costs $99.99/month.
How does Community Tax work?
Community Tax services clients who need help with tax preparation or seek tax debt relief. Being a trusted tax company, CTAX strives to give the best service to clients who have back taxes, liens on their bank accounts, garnished wages or are being audited. The CTAX process consists of three main steps.
Information Gathering
Experienced tax professionals will gather your financial information from you to make a tax analysis of your case, which, in turn, will help them work out the best solution to your problem. The information may include past tax returns, bank and credit card accounts, and other financial records, depending on the complexity of your tax issue.
Investigation
The investigation process involves getting access to your IRS records. You will need to provide authorization to your assigned CTAX investigator to file IRS Form 8821 or the appropriate form for the state taxing authority on your behalf to obtain a complete record of your account.
Resolution
Once the investigator completes their work, you will be presented with resolution options to consider. They have been discussed above.
Community Tax FAQ
How much does Community Tax cost?

Pricing varies and depends on the complexity of the case. Consultation is free, but the company website does not provide direct pricing information on tax debt relief. However, according to some review sites, Community Tax charges clients the following fees:

Initial fee of $500 to $750
Flat fee of $2,500 and $4,500
$275 for W-2 returns
$525 for Forms 1099 and 1040
$1,000 for business tax returns

Does Community Tax offer any type of guarantee?

Community Tax allows a full or partial refund for services not rendered; however, you need to discuss this with a customer satisfaction representative, as reimbursements are on a case-by-case basis.
Do we recommend Community Tax?
Community Tax is a trusted tax company employing experienced tax professionals specializing in tax issues and serving clients all over the United States. Numbers don't lie, and with more than $600 million tax debts resolved, we recommend CTAX for taxpayers with complicated tax returns, back taxes or potential issues that may invite an audit.
542 Community Tax Consumer Reviews
A link has directed you to this review. Its location on this page may change next time you visit.
This review is featured by Community Tax
Martin of Chandler, AZ Verified Reviewer
Original review: Aug. 7, 2019
Working with Community Tax to find a way to settle my tax debt was a dream come true. They were compassionate, professional and most of all incredibly helpful. Gabriela always called me to update me on the status of my case and worked to find a resolution to my situation in a very short time. I would highly recommend them to all my friends and family for all their tax needs.
Community Tax response
Hello Martin! Thank you kindly for taking the time to post your review. We are thrilled to hear you got into a great resolution. We think Gabriela is pretty great too! Hope you will reach out to us in the future should you need assistance with your taxes in the future.
Be the first one to find this review helpful
This review is featured by Community Tax
Jennifer of Tillamook, OR Verified Reviewer
Original review: Aug. 1, 2019
My tax advocate Abraham ** solved my tax nightmare. I thought I would take to my grave. I can never thank him enough. They settled my 50,000+ tax debt for just a few thousand in fees. I will be forever grateful. Jennifer ** Tillamook, OR
Community Tax response
Thank you for your kind words, Jennifer! We're glad we could help. We certainly hope you'll give us a call again come tax time. And yes, we think Abraham is pretty great too! Thank you again for taking the time to post a review.
Be the first one to find this review helpful
Page 1 Reviews 1 - 10
Faye of San Mateo, CA Verified Reviewer Verified Buyer
Original review: May 12, 2019
We got to a point where we cannot afford the taxes because my husband lost a lot of his client. He was self-employed and I'm working. Community Tax has been very helpful to us. After seeing Community Tax, I contacted them. They called me back. So, I asked what they do, how they're gonna help us, and their guy explained to me. But then my husband researched them and he said, "Oh, okay. This is like a good company because they're on that BBB."
Community Tax is a good company. They're very nice people. Until now, they handle our taxes. They prepare our taxes and tax relief, they offer their service, and they monitor. They did everything, and they're really good. I already recommended them to people that needed help with their taxes. At first, when I looked at it, it was a big cash-in. And I thought we couldn't afford it. They then run through us on what we do and then their fee was reasonable, so we make payment to them to pay the things. It was really helpful. It was not like some company that ask for their price right up in the front. Community Tax said, "Okay. Just tell us how much you can afford every month to pay their prices." So, that's what I did. They take out 600 every time, at a time on my check, and then I get to pocket a little.
The Community Tax reps are all nice. The first guy I dealt with was the one that helped us the most to get the thing done with one of the lawyers and he helped out set up our account. And when they told us about their price, and we told them we don't have the money, he said, "Don't worry. We can make payment." So, every month they tell us how much it's gonna cost, we can make payment, and they're even preparing our tax. The quality of their service is very nice. They call us every month and if we have any questions, they explain to us. So, they always check up on us every month. The money that we pay is worth it because we don't have to worry with the IRS.
View more
Community Tax response
Thank you for the kind words, Faye! We're glad to help. We'll hope you'll give us a call again come Tax time!
Be the first one to find this review helpful
Thank you, you have successfully subscribed to our newsletter!
Enjoy reading our tips and recommendations.
We value your privacy. Unsubscribe easily.
Avery of Glendale, AZ Verified Reviewer Verified Buyer
Original review: April 2, 2019
When I was in San Diego an old man told me that I didn't have to pay the taxes until every three years. I listened to him and by the time I reached the fourth year, the IRS said that that was only if they owed me, but if I owed them, I gotta pay. By the time I was able to negotiate with them, the debt kept quickly piling up and I couldn't stop it. Then I heard the commercial of Community Tax. They told me that I'd be okay and to just pay 4,000. I paid 400 a month to pay Community Tax and they kept in touch with me. They emailed and texted me a lot.
Enrolling with Community Tax was really easy. I can't have a phone on the unit at one of the jobs I work at. I told them they could text me to keep in touch with me and they did. I spoke to numerous people and their reps were really good at communicating, not just with me, but with each other. That was key so that they'd all be on the same page. And that was what I really liked. Moreover, my interactions with them were very professional and fun.
I'm done with the program and just have to pay the IRS $80. In the beginning, when I paid Community Tax everything and went through the part where the IRS had lost my information, Community Tax told me to re-fax everything. Luckily, I keep receipts and copies. I re-sent everything and they kept calling IRS and IRS finally okayed everything. They went down from however much I owed to 100. The 20 I paid earlier was included and they said to just pay the $80 before May 5th. I had a great experience with Community Tax. They are the LL Cool J of tax assistance. Community Tax helped me out a lot and I'm glad they are in my hometown so I can brag. I have already recommended them to somebody.
View more
Community Tax response
Hi Avery! Thank you so much for the feedback, we are so glad that you had a great experience with us, and that we were able to get you into a great resolution! Please don't hesitate to give us a call if you need anything in the future! Thanks again!
Be the first one to find this review helpful
Beau of Cibolo, TX Verified Reviewer Verified Buyer
Original review: March 13, 2019
Tax advocacy was what Community Tax did for me for a delinquent tax bill. I talked to to their sales rep to sell me on the product and explain the package that they could provide. As soon as I signed up with them, I paid them in full. They set up the transfer of funds and I got a login information and private ID number to call in with. I've had several interactions with their reps over the last two years and it got a little frustrating because I got shuffled around a bit. I'd go from one specialist to another. I had a little trouble with some of the information that they were requesting. They said that they needed to change some of my obligations that I was listing for my debts. I told them to just do what they all have to do.
Furthermore, they were a little behind the ball in getting information from the IRS. I was getting it faster than I was getting it from them most of the time. But they explained that it might be necessary because the IRS would send the information to me and I'd have an attorney waiver in place so that everything they sent me would go over to Community Tax as well, and I was not to respond to anything that the IRS sent me. So, I'd call Community Tax and say, "Hey, I just got this lien notice," or "I just got this rejection notice," and they were quick to explain it. It was just weird that I would get that before them or that I would call them before they would contact me.
The whole experience made my partner very upset for a long time. She thought that they were just a scam because we paid them all this money and almost two years later, we still haven't resolved with the IRS. They weren't able to get a resolution. But a couple of months ago, they finally did, out of the blue. My partner was happy and said that it was money well-spent. It saved us $30,000. The experience was frustrating but it was a good deal.
View more
Community Tax response
Thank you for the feedback, Beau! We are glad that we could help you reach such a great resolution with the IRS, but we are sorry that you did not have a great experience going through the process. We would like to discus your case with you in more detail to see what we can do to make things right, and prevent similar issues in the future. Can you please reach out to our Customer Satisfaction team to discuss the case in more detail? Thank you!
Be the first one to find this review helpful
Nakiya of Owings Mills, MD Verified Reviewer Verified Buyer
Original review: Nov. 14, 2018
I had a problem with back taxes. I heard something on the radio about Community Tax and I checked on their reviews, so I decided to see what they were talking about. When I enrolled, they put me in contact with someone who asked me a few questions, took some information from me, and told me what would happen. Then somebody else called me and they kinda set up the stuff. They told me what I needed to give them and to forward them that information. After sending them whatever they needed, I got in contact with another person and they became my go-to person and contact. They told me what I needed to bring or what I needed to send, my time frame, and things like that. And we would communicate through email. The whole process took about seven months to complete which was pretty much within the timeline they gave me, though there was a little miscommunication at some point.
The reps I worked with were really cool and good personality-wise. Most of them were able to answer the questions that I had and the only issue I had was that I sometimes would receive duplicate requests. If I had spoken to my tax preparer about something that I needed to send in or I said I was waiting on this document, somebody else would call me and say that I need to send in such and such or that they were still waiting on me even though I sent the document already. So that bothered me that sometimes it didn't always seem that they were on the same page internally. And with them and with taxes, you kinda get a little antsy and a little concerned.
They also had to do a credit check and told me that I could qualify for financing. So, I had to get in with a finance company, which I wasn't really expecting to have to do, and that was independent of whatever I owed for taxes. Other than that, I would tell others to go with Community Tax because ultimately, they resolved the issue. In terms of them doing what they said, they definitely did that.
View more
Community Tax response
Thank you so much for the kind words, Nakiya! We will pass this feedback along to your tax team. We hope to hear from you come 2019 tax season!
Be the first one to find this review helpful
Horacio of Brookshire, TX Verified Reviewer Verified Buyer
Original review: Sept. 1, 2018
I was thinking to see another way to solve my tax problem but I was so busy at work. I decided to call Community Tax because I heard their phone number. They gave it on the broadcast so I just called right away. They made an appointment about a day later. The person who helped me the first time was so nice. I was happy to do the steps in trying to fix my problem. I signed up for their tax relief program. They talked to an IRS representative and they went over my income that I don't make that much money yearly. I'm supposed to get the tax back instead of paying but I was not reporting my tax every year. My income was less than what I'm supposed to get every year and I have four kids.
I've worked with the whole team at Community Tax and every time I called, they knew what they were doing. Also, they knew who was calling right away with my number and they went right away to the computer. They would tell me they would let me know as soon as they get something from the IRS and sometimes, when they needed something like a proof of income five years ago, they would send me three notices, one by text, one by email and one by mail. So there wasn't a way to miss it. They were making sure that I received notices of what they needed, every paperwork that they needed from me or any receipts from me.
I was surprised by how they work and I like it. However, the only thing I don't like is that they took a long time to fix my problem. It took almost three years. I knew they were busy and they were working on my case but every time they call me, they say it was gonna take time and I should just be patient. Also, the reason my case took a little bit longer was because I don't even have internet at home. And every time I have to do the paperwork, I have to go somewhere and do a fax. It would take me three or four days to send just a little page because I have to download it from my email then I have to sign it and then I have to fax it back.
I was kind of tight in my payment but sometimes, they let me pay two weeks later from the day that I was supposed to pay it. They were always flexible on my payments. I just called and asked for the extension. They said what they needed was to let them know because the payment was an electronic one so they needed to stop the payment. They really worked with me and they did a good job because they solved my problem.
View more
Community Tax response
Hey Horacio! We're so glad we could help. Thank you for the kind words, we really appreciate them! and thank you for the feedback, it always helps us do a better job! Should you need anything in the future, please don't hesitate to reach back out!
Be the first one to find this review helpful
How do I know I can trust these reviews about Community Tax?
1,923,804 reviews on ConsumerAffairs are verified.
We require contact information to ensure our reviewers are real.
We use intelligent software that helps us maintain the integrity of reviews.
Our moderators read all reviews to verify quality and helpfulness.
For more information about reviews on ConsumerAffairs.com please visit our FAQ.
Li of Saint Johns, FL Verified Reviewer Verified Buyer
Original review: Aug. 1, 2019
I have a tax problem four years back, and Community Tax helped me solve the problem. So, I use them since then. They can figure out how to do the tax. The rep that I dealt with was very professional. She helped me solve the tax problem. I have four years left to complete the program. Community Tax is a great company.
Community Tax response
Hello Li! We are very happy to hear we helped solve your tax problem. Thank you very much for the kind words and we look forward to helping you in the future! Thank you again for taking the time to post a review.
Be the first one to find this review helpful
Lydia of Belspring, VA Verified Reviewer Verified Buyer
Original review: July 30, 2019
I started with Community Tax a couple of years ago, when I was desperate to try to figure out what to do to get myself together with my taxes. My husband had passed away and I was kinda nuts for a few years. And I heard a commercial on the radio on my way home about Community Tax, and I called and my first contact was with a man named Bruce. Things just progressed, and he helped me. He was kind. There was a sweet lady who helped me get signed up and really watched my thing and let me know if there's anything going on. They're all wonderful people that were involved in my case. They walked me through everything. The only thing that I had that could possibly be considered negative is I had believed that it would take care of both my federal and my state tax issue, and, as it ended up, it was just my federal.
I asked Bruce 20 times that it would take care of my state and federal. But we've worked through that and I'm currently handling my state with my congressmen, getting it all done, but they definitely relieved all my fears. They held my hand and got me through each phase and kept me updated as it went on. I couldn't be any more happy.
Also, the payment plan they set out for me worked in my budget. I'm on a fixed income, so I just couldn't afford to pay my bills and pay a big thing, which was the one thing that kept me from trying to take care of it sooner than I did. I was scared. And they definitely held my hand and walked me through it. I have already recommended Community Tax to friends.
View more
Community Tax response
Hello Lydia! It's truly wonderful to hear about your experience with our team. We are glad to hear we were able to help you out at a particularly difficult time. Thank you for the kind words, we really appreciate them! Also, we sincerely apologize for any confusion regarding state services-PLEASE do reach out to us if you still help with state representation.
Be the first one to find this review helpful
Resolution In Progress
Daniel of Oak Park, IL Verified Reviewer Verified Buyer
Original review: July 29, 2019
Community Tax took our tax situation and they really got a nice outcome for us, which was really nice. Sometimes their secondary approach doesn't always hit. I had back taxes for tax seasons 2013 to 2017, and they managed to get the IRS to declare that period uncollectible due to some input my wife and I gave them about our assets, which was fine. So, the IRS wrote off 2013 to 2017 as uncollectible. Before they made that decision though I told them that I gotta get my 2018 tax dealt with here. They told me that for an extra 1,000 bucks, they would add 2018 to the 2013 to 2017. That was fine with me, so I paid the $1,000 and now it was 2013 to 2018.
I got notified by Community Tax that everything worked out, and that the IRS deemed it all non-collectible. They usually put you into a category where you still owe it but as long as your assets don't change for the period of up to five years, it'll be uncollectible unless I get a lot more money. But I'm under social security now so that's not possible. So I was really happy with the outcome.
I then get a letter from the IRS saying that it's been deemed uncollectible. I took a detailed look at the letter and it said, "Your taxes from 2015 to 2017 have been deemed uncollectible." But what happened to 2013 and 2014 and 2018? I paid the extra 1,000 to have it put in there. So the next day, I wrote an email to Community Tax after I got a letter, saying that I liked the fact that they got 2015 to 2017 as uncollectible, but what happened to 2013, 2014 and 2018? I submitted that to my tax liaison at Community Tax and she said she was forwarding it to the person who has been assigned to my account now.
Two weeks gone by and I don't hear anything. Part of it was because I was doing a bunch of work outside Chicago so I couldn't really deal with it, but when I got back, I noticed that I haven't heard from them. So, I sent them another email inquiry telling my tax liaison that we did this two weeks ago and she said she was submitting it, but I haven't heard a thing from this person. She apologized and told me that she was talking to them directly and that they would get back to me. He also gave me the name of the person, but to this day, I still haven't heard what happened to 2013, 2014 and 2018. It has been about six weeks.
The person who is supposed to have been assigned to my account hasn't even sent me anything. No email, no attempted phone call, nothing. It's almost like Community Tax got the IRS to deem 2015 to 2017 uncollectible. I know that 2013, 2014 all the way to 2018 was submitted to the IRS, but now, 2013, 2014, 2018 are in limbo somewhere. I don't know what's going on and I don't wanna be contacted several years down the road saying that I owe this money for 2013, 2014 and 2018. Overall, I'm happy for what Community Tax did, but they lack follow up on my questions.
View more
Community Tax response
Hello Daniel-We're so glad we could help you out! Thanks very much for the kind words, we definitely appreciate them. Please do not hesitate to give us a call again for any future tax needs. Thank you again for taking the time to post a review.
Be the first one to find this review helpful
Eric of Mission Hills, CA Verified Reviewer Verified Buyer
Original review: July 27, 2019
Mr. Abraham ** my advocate was very helpful. He is knowledgeable and knows his job as an advocate to your company. Whenever we we have questions he's always have the answer. If not he will do research to give us comfort.
Community Tax response
Thank you for the kind words, Eric. We're so happy we can help. We think Abe is pretty great too! Please do not hesitate to call in the future for any future tax needs.
Be the first one to find this review helpful
Emma of Montgomery, AL Verified Reviewer Verified Buyer
Original review: July 26, 2019
I would recommend Community in a heartbeat. The staff was great Erica ** was very through and eased my mind. The staff was kind, always willing to help get you information you need. The staff went to bat for me to get my taxes under control.
Community Tax response
Hello Emma! We're so happy we could help. We think Erica is pretty great too! Please do not hesitate to reach out in the future for any help with your taxes.
Be the first one to find this review helpful