Community Tax
ConsumerAffairs Accredited Brand
At Community Tax, we strive to provide each customer with the most efficient and affordable resolution given their individual situation and tax needs. Over the years we have assisted tens of thousands of taxpayers in dealing with the IRS and/or State Taxing Authorities on matters ranging from resolving back tax debt and preparing unfiled tax returns, to assisting with ongoing bookkeeping and accounting services.
Our office is staffed with dedicated licensed tax professionals that will work with you to customize a tax strategy for both the present and the future. We look forward to working with you for all your tax needs.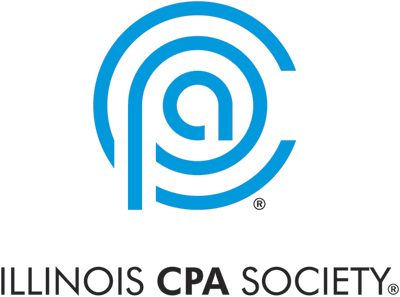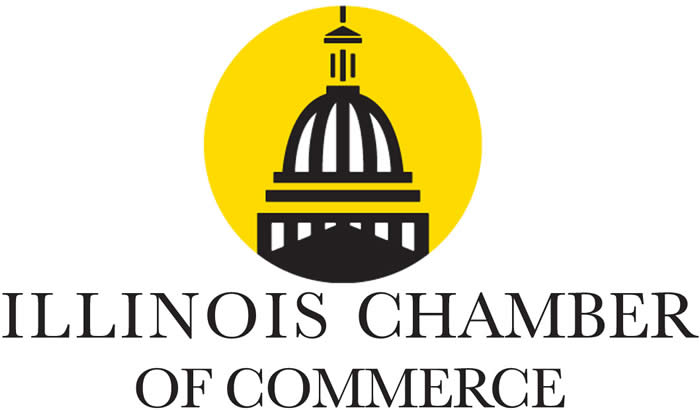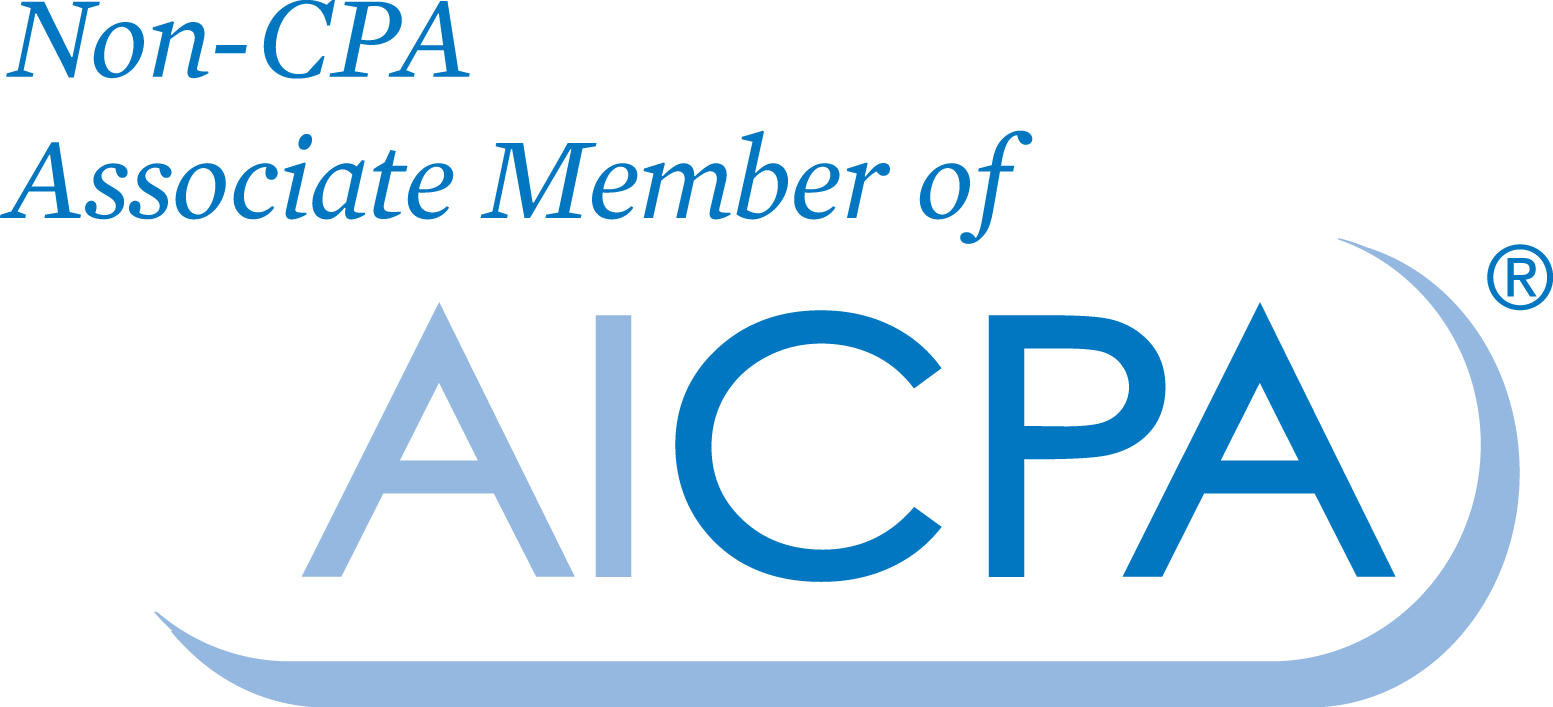 A+BBB Rating
Read More
Read More
Select stars to rate your experience
Last updated: Feb. 6, 2018
348 Community Tax Consumer Reviews and Complaints
This review is featured by Community Tax
Janice of Detroit, MI Verified Reviewer Verified Buyer
Original review: Jan. 7, 2018
I have been getting a lot of advertisements from different tax services saying they could help me. I went to the Better Business Bureau and Community Tax came with a 4 or 5 stars excellent thing. They provided me with relief of my taxes. The enrollment process was really easy and simple, and they were very nice. They kept in touch with me and they let me know what was going on. When I called and asked questions or had concerns they were right there for me.
I'm in the process of settlement and the program's working fine for me. All I had to do is send them a money order for $50, and they said it would take 30 days for clearance. I didn't have to pay $50 for 2006 up to 2009. I only had to pay $50. It was a great experience. I was down and really worried about what I was going to do. I was worried about them garnishing my Social Security. I prayed and prayed, and Community Tax came through for me. They made me so happy. They lifted a weight off me. I was so grateful for them and I will recommend Community Tax to anybody. As a matter of fact, I already did to some people.
View more
Be the first one to find this review helpful
This review is featured by Community Tax
Renee of New Haven, CT Verified Reviewer Verified Buyer
Original review: Dec. 17, 2017
I was self-employed for a while and my back taxes started piling up and I found myself not able to do the estimated taxes. A friend told me to try Community Tax. And so, I called them for a free consultation and they were very good at explaining to me how the process worked and I took a chance. The two companies that I had tried locally were professional businesses, but they did not give me that personal attention that I felt I needed to feel secure while exposing my personal finances.
I had a very good relationship with Community Tax. They were cooperative, efficient, and very pleasant to deal with. Any problems that I had, whether they were short term or long term, they handled it in a professional manner. And I felt that I could trust them with something that I had on my chest for a while. They got me a resolution for my tax debt for 45 years so that I could pay the tax debt and still have a life. The cost was more than adequate. I was rather surprised that I was able to settle such a large debt. Looking at the financial fees of the company and IRS, I still came out on the better side of the deal. I would use them again and continue to use them if I find myself in any need of help with a tax issue. Give them a call. You have nothing to lose but your headache.
View more
Be the first one to find this review helpful
Kamaron of Cumming, GA Verified Reviewer Verified Buyer
Original review: Feb. 6, 2018
We're in the construction industry. When the market collapsed back in 2008, we got into a bind with our taxes over the next seven years trying to get caught up. We wound up owing about $165,000 over that seven-year period. Community Tax negotiated the settlement for us. We found them online. We checked out the reviews, people like ConsumerAffairs posting other people's reviews, and Community Tax really had a great track record. We called in, and we were assigned a paralegal.
After all the information was generated and sent, Daniel got involved. There were several data entry people initially. We tried to keep most of our communications with Daniel because we felt like he had the best rapport with us. That was where our comfortable level was. He did a fantastic job for us. They saved us $100,000. That helps me sleep at night. I probably won't feel that sense of relief until I make my final payment on the debt, but knowing that there is a payment plan helps. It's a little less stress. I'm not looking over my shoulders and wondering if the IRS is going to freeze bank accounts or anything like that 'cause they have so much power.
The IRS has their own timeframes for everything. We sent in our initial payment back in April of 2016. But we didn't understand what compliant meant the first year. It took us a year to get compliant. We delayed the process by not knowing what we were doing for a couple of years. It took us five years to get the offer in compromise settled and agreed upon. We got out final letter of extensions on the offer in compromise stamped dated December 27th. We are now making payments. Though there was not a lot that Community Tax could do on the payment plan as they were kind of hindered by whatever the government said we had to do, they worked out a fixed monthly payment process of that $75,000.
Initially, we thought that their cost was a little steep, but they didn't come back and charge us for being two years non-compliant while they stuck with their initial payment for their services. It wound up being very fair because we took so much of their time. If one wants to be able to sleep at night, and know that there's someone in their corner that is taking care of everything as their front line of communication with the IRS, walk with them, be with them through the entire process, do the best they can to get them a fair settlement, then Community Tax is who they need to use.
View more
Be the first one to find this review helpful
Thank you, you have successfully subscribed to our newsletter!
Enjoy reading our tips and recommendations.
Unsubscribe easily whenever you want
Timothy of Charlestown, RI Verified Reviewer Verified Buyer
Original review: Feb. 1, 2018
I was in trouble for quite a while, and it had been bothering me for a long time. IRS sent a letter to the accountant at work, and he contacted me saying that they wanted to take $300 something. It was crazy. It didn't leave a lot. I got a lot above my head between my kids and just living expenses. It didn't seem like it was going to work very well. I didn't know any other way to resolve the problem other than trying to get help because if IRS did that, I would have to get another job, and this job keeps me plenty busy. I get a lot of overtime from it.
Community Tax straightened me right out. We did an offer of compromise, and they walked me right through it step by step, told me what was going on, what I would expect, and what I would have to do to do it. It took a little while - close to two years from the time I received the letter of wage garnishment until the time it was resolved. I didn't think I was going to get it through with it. If it don't work, they were going to come lock me up, and I won't be able to see my kids.
Then before I knew it, they said they accepted the offer. I received confirmation from the IRS saying that I had a probation period that I had to go through for the next five years. I got to make sure I'm filing and paying on time. Then they said it was going to take up to 120 days to pull it. They had a federal lien on me for my vehicles, etc. I haven't received anything that the federal lien was off, but they said it was going to take a little time. Now, it's just a matter of waiting on that part out, but I got everything else straightened out. I was really happy and relieved.
I must have spoken to a dozen different people from Community Tax. It seemed like every time I got a call or made a call, I was talking to somebody different. But they were all great. Every time I had a question, I'd give them a call, and they'd help me right out with it. They told me not to worry and just keep going the way I was going. They'd pull my file right up. They know what was going on and what papers I was talking about and everything else. They really helped me out, especially when I get something from the IRS and wasn't sure of it. They put my mind at ease about what was going on every time I called up.
Anybody who would ask about any tax issues or problems with the IRS, I'm definitely going to refer them to Community Tax. I owed $70,000, and when all was said and done, I must have paid about $11,000 of it. It was a big help, and that was a lot less worry. It's amazing how much just your thoughts running through your head day after day after day for a long period of time could affect you as far as what you know and don't know, and what you can and can't do. I'm glad I called Community Tax because I was in a position where I didn't know which way to turn.
View more
Be the first one to find this review helpful
Karla of Plainfield, NJ Verified Reviewer Verified Buyer
Original review: Jan. 31, 2018
I saw Community Tax on TV and I said, "Okay. Let's try. Let me make a call and see what's going on." The lady explained it to me and then I explained to my husband and he said, "Let's go." Sometimes you don't trust in companies and it's not easy to say, "Okay. Let's do it with these people." We were a bit scared but everything was fine. My husband owed too much money on taxes. It was a big problem and he's happy with Community Tax because they helped him a lot. The Community Tax agent did everything they had to do. They did a great job. We started a year ago and they say it's done already but we're waiting for the letter from the IRS so they can say it's done. The cost was okay and we're happy. I can recommend them to any friend. They have to call and make an appointment and try.
Be the first one to find this review helpful
Melissa of Ann Arbor, MI Verified Reviewer Verified Buyer
Original review: Jan. 30, 2018
Community Tax helped me work out a resolution for my internal revenue payment, and the experience was wonderful. I had some problems with my federal taxes internal revenue. I was not in the financial position to pay over $10,000. As I began to research, I came across Community Tax and thought I'd give it a try. When I talked to the first young man, he was very pleasant, very professional, very personal. So that was what swayed me. He sent me a contract and I looked over it. He gave me time. Once I was satisfied, I signed the contract and sent it back. He walked me through step by step by step.
I dealt with three people, and I never had a problem. There's the person who walks you through the beginning stages, the middle one, and the end. They've been nothing but great - professional, friendly, and treated me as an individual, not as a conglomerate while I dealt with it every day. The door was always open if I had questions or concerns. If they weren't available right then, it was never over 24 hours before someone contacted me back, so we stayed in the loop. Oftentimes, if you find things on the internet, it can be a sham or they're going to be too slow. I won't know what's going on. But none of those things occurred with Community Tax. Perhaps it won't work out for someone else, but it worked out for me. I was very pleased with the experience that I had with Community Tax. They took a burden off.
View more
Be the first one to find this review helpful
Rodman of Albuquerque, NM Verified Reviewer Verified Buyer
Original review: Jan. 29, 2018
Community Tax is a good organization. They're people that'll help you get your life back and give you a second chance. They helped me settle with IRS. The enrollment process was easy and everyone was great. They were on top of everything. Ryan kept in touch with me and I was able to talk to him and figure out what I needed to do since I was getting solicitors and I didn't know how to handle them. There were times that I couldn't pay and they worked with me to make sure that my payments were fine with them. I started my payments last month and I have until June to finish payments. Community Tax helped me resolve everything and fix my life. If someone would ask me about the same situation I was in, I would recommend them.
Be the first one to find this review helpful
How do I know I can trust these reviews about Community Tax?
1,023,021 reviews on ConsumerAffairs are verified.
We require contact information to ensure our reviewers are real.
We use intelligent software that helps us maintain the integrity of reviews.
Our moderators read all reviews to verify quality and helpfulness.
For more information about reviews on ConsumerAffairs.com please visit our FAQ.
Nicholas of Long Beach, CA Verified Reviewer Verified Buyer
Original review: Jan. 26, 2018
I had an outstanding IRS debt that I couldn't afford to pay and I had Community Tax help me with it. They were the first one we saw when I and my dad googled tax relief help online. I had to provide a lot of proof of what my income was. The whole process took two years for them to come to a settlement. And it was a little bit longer because, in the whole process of it, I have had to maintain a certain amount of income. But it wound up working out and they came to a settlement offering and it was very good. I owed a lot and I paid nothing. We paid them for their services because they could get in direct contact with the IRS and they could make the settlement proper.
The people at Community Tax were all professional. I talked to a couple different agents over the course of two years and they were accommodating. And every couple of months, they gave me an update on what was going on with my case. So that was cool. I knew that my money was not being stolen from some lawyers. Their service was expensive, but paying them compared to paying off what I owed to the Internal Revenue Service was a no-brainer. It was amazing. They helped me out really good, and I had a wonderful experience.
View more
Be the first one to find this review helpful
Jeffery of Eugine, OR Verified Reviewer Verified Buyer
Original review: Jan. 21, 2018
I had a lien on my tax record and Community Tax made me free of financial obligations from the IRS. I was relieved of all my tax debt. They were able to create a plan for me to help me pay out. I will tell my friends about my good experience with Community Tax.
Be the first one to find this review helpful
David of Broadview, IL Verified Reviewer Verified Buyer
Original review: Jan. 16, 2018
I got Community Tax after reading good reviews about them. They said that my unpaid taxes was $64,000. Their enrollment process could've been a little bit more streamlined though. I paid a $500 fee initially for them to review my case and then it wasn't until a couple of weeks after that that they told me what the actual fee was. That part was a little bit unpalatable, but after that, it was pretty much like clockwork. They were able to get an offer in compromise. I had to make payments every two weeks and the initial payment they were asking for was a little bit higher than I was comfortable with. They accepted a smaller payment.
At the beginning when I was making payments, it was difficult to get my hands on someone and to get my questions answered, but once my fee was paid in full, it was escalated at that point and there was a marked improvement on how they interacted with me. Everyone whom I've spoken with had been very professional and accessible.
There were a couple of glitches while I was making my payments every month. There were a couple of cycles that had gone past where they had made a payment, and I had to call them back to find out what was going on. I waited for them to discover that it was an error internally. In addition, there were some additional disclosures after everything was done and I wish that part had been explained a little bit earlier in the process.
Now, my offer in compromise has been accepted by the IRS. I'm extremely happy that what I wound up as my settlement for the IRS was about 3% of my original bill and I have until May to make my final payment. I've gotten rid of that unpaid tax bill that was hanging out with my head. It had gotten to the point where it was nearing the time where I was potentially going to have either a tax lien or a garnishment. Overall, my experience with Community Tax has been very good.
View more
Be the first one to find this review helpful

Charles of Green Bay, WI Verified Reviewer
Original review: Jan. 11, 2018
I paid them over $6000 to settle my Tax Problems. There was no settlement ever made, they had me deemed uncollectible. That means they just put it off till a later date till I am collectible. That was not a solution. Because the interest keeps going. Very dissatisfied. So as I'm concerned. They stole my money!
9 people found this review helpful
Luis of Las Vegas, NV Verified Reviewer Verified Buyer
Original review: Jan. 1, 2018
I was looking for some help with my income tax debt. Community Tax had a great service and they helped me a lot which I appreciated. Their enrollment process was good but it took forever because the IRS took longer to answer. The cost was half the money I have to pay for my situation so it was good. I've already completed the program and I just have to take some money for my deal with them. I'd recommend Community Tax to my friends.
Be the first one to find this review helpful
Michael of Columbia, SC Verified Reviewer Verified Buyer
Original review: Dec. 29, 2017
Community Tax was cheaper than other companies. I applied for their tax debt program and the enrollment process went well. The agents from Community Tax were really nice and they were with me all the way. The program worked really good, too. They helped me save money and they were worth what I paid for. It has been great working with them and they took the pressure off on me. Community Tax is a great company, and I'd tell my friends that they're the best one to go with.
Be the first one to find this review helpful
Gary of Decorah, IA Verified Reviewer Verified Buyer
Original review: Dec. 27, 2017
I had back taxes and Community Tax said they took care of people in Iowa. They needed $599 to take care of the lien on my full security check, and they got that. It never went through until a year later. And then they wanted another $4,200 and something to get things going. I was disappointed at the time lapse. They told me it would take six months, but it took a year and a half to get things settled. They got the job done but it took them three times as long as they're supposed to.
Also, I had four agents but they gave me the runaround. When I call them up, they passed me on to another person and then to another one. One person should've stuck with me through the whole procedure, and I should've gotten somebody that could speak English. Additionally, I didn't understand those lawyer stuff. The normal public wouldn't know what they were talking about. And to me, they were talking in circles around me.
View more
2 people found this review helpful
R. of Md, MD Verified Reviewer Verified Buyer
Original review: Dec. 23, 2017
Every time I call Community Tax, it's impossible to talk with the person who is dedicated to resolve an issue. I understand the situation but I mainly talk with four different people explaining exactly the same thing. And some of the people are not well-trained and have no clue about what I'm talking about, or very slow and I have to wait. But in general, some of them have knowledge.
2 people found this review helpful
Mary of Columbus, GA Verified Reviewer Verified Buyer
Original review: Dec. 22, 2017
I had tax dating back to 2005. I wasn't financially able to pay them because of medical bills, and the interest rates kept piling up. So, I sought help from a tax relief company out of Florida, and they ripped me off really bad. I paid them a lot of money, but they didn't get any results for me. Because of this, I was scared of going with Community Tax, and I explained to them what had happened to me. The man guaranteed me that they wouldn't be that way, and they didn't. I explained to them that I couldn't pay the IRS, or them. So, set it up where I was able to pay them.
I explained to them that I have went through this before, and wanted to resolve it. I sent the paperwork to them, and they told me that they looked at it. So, they've seen what I was telling them about my medical bills. They worked with me, and they were able to get an agreement with the IRS, which I could never do. They knew how to get the paperwork up, and were able to get a compromise for me. They helped me. And if I had a question, I just called them. However, sometimes, I get people who don't speak good English. Other than that, I'd recommend them.
View more
Be the first one to find this review helpful
Wayne of Berea, OH Verified Reviewer Verified Buyer
Original review: Dec. 21, 2017
The IRS Was on my ** saying I owed them a bunch of money. So, I was looking for somebody to give me some helping hand with what I was dealing with. Community Tax did me all right, and they resolved it for me. I'm good to go until 2018, and I'm going to have them do my taxes this year so I don't get in the same jam that I was in.
Be the first one to find this review helpful
D. of Wi, WI Verified Reviewer Verified Buyer
Original review: Dec. 20, 2017
Community Tax did a good, decent job for the taxes I owed back. They got a hold of the IRS, worked for me in between, then for me and the IRS. It was hard to get a hold of their people at times but that was probably my own fault. Still, the cost was good for the service they gave. Others should check Community Tax if they would and use them if they want.
Be the first one to find this review helpful
David of Huntsville, TX Verified Reviewer
Original review: Dec. 17, 2017
An absolute waste of time and money! Paid them $5000.00 to resolve a $94000.00 tax lien and after about a year and a lot of non returned calls, they pat themselves on the back for a job well done, sending me a letter saying congratulations, they are done! Problem is that the only thing that has changed for me is that I get regular demand letters from IRS that I was not getting before! The lien is still there, not a penny different and I have NOTHING to show for the $5000.00 I paid them! Just a bunch of crooked, lying, lawyers and legal aids! BUYER BEWARE!!!
5 people found this review helpful
Steven of Conifer, CO Verified Reviewer Verified Buyer
Original review: Dec. 15, 2017
I had a tax problem and I checked Community Tax out. Then I called them and gave them information, and they took it from there. I was in the program for a year and they did a delinquent tax thing for me. They were great and they got a lot of the stress off me. They work with you and I would tell others to give them a try.
Be the first one to find this review helpful
Eric of Dallas, TX Verified Reviewer Verified Buyer
Original review: Dec. 14, 2017
The IRS said I owed $40,000 and that they were going to be taking money. I called Community Tax and they took care of it. They talked to somebody and they said that I could qualify for some government program and I wouldn't have to pay all those taxes that I owed. Dealing with them wasn't difficult. They will call me if they need something from me, and if I had any questions, I could call them and they would answer my questions right away. There was one point where we were getting pushed for time because there was some information they needed from me that I didn't turn in fast enough. They called me and let me know that I needed to get it in before the deadline that they had set, and I did. Everything was good and they did a great job.
Community Tax walked me through everything and told me exactly what I needed to do, which I did and they worked it out. I had to pay them $5,000, but I only had to pay the IRS 500 bucks. Everybody I talked to had a good attitude. They really tried to help me with this, and they did. Nobody said that they were going to do something and then didn't do it. Everything I got was correct and they did what they said they were going to do. I've already told a couple of friends to call them and I gave them the number to call. As a matter of fact, I'm going to have Community Tax do my taxes every year from now on.
View more
Be the first one to find this review helpful
Customer increased Rating by 4 stars!
Terry of North Charleston, SC Verified Reviewer
Resolution response: Dec. 14, 2017
I am retracting my latest review to a 5 star positive response. I called Community Tax Relief to help resolve a Social Security debt. When I first called there was a miscommunication between me and the salesperson. I didn't make it clear enough that I had a social security issue and not an IRS issue. Because of that misunderstanding I made a bad review on them but after talking with them and making them understand the situation they have done the right thing. They are going to refund my entire payment along with what paperwork they have. To me this was a perfect move and great customer service. I am sorry for the misunderstanding and I take full responsibility and not them. Thank you Community Tax for doing the right thing for me even though I messed up. Remember, when contacting a tax relief company make sure it's an IRS issue and nothing else.
Original review: Dec. 9, 2017
Hired Community Tax relief for a SS matter. I owed the IRS 2600.00 and SSI 19,000.00. After 6 months of hearing 0 from CT, the IRS is going to levy me for 2600.00 and will take my SS payments and leave me broke for 2 months. Thanks you rip off! I paid CT 4,300.00 for a CanNot Pay status. I'm paralyzed and have a terminal disease. I could have paid off the taxes with that. CT told me not to respond to the IRS. What another mistake. The only response I've heard from them is a flippin' text telling me to get ready for another 445.00 payment or when I get another notice they tell me it's all okay. Well it's not okay. I've been ripped off. I feel like putting a bullet in my head right now. They could give a ** too. Do not hire Community Tax for your relief. And I know this comment will not make it to their comment section. 4.8 stars... my **.
3 people found this review helpful
Melvin of High Point, NC Verified Reviewer Verified Buyer
Original review: Dec. 8, 2017
My tax was almost at $30,000, and I knew that I couldn't afford to pay them. So, I sought help, and JK Harris Tax, one of the companies I went with, went out of business after I've paid about $1,500. I've also paid half of the money to another company, but they couldn't do anything for me either. So, I said that somebody has to be out there that can help me. Community Tax was the third company I went with, and so far, so good. My agent, Jennifer kept me posted on what was going on or what I have to do, and she did a good job. Community Tax did what they said they were going to do. They helped me a whole lot, and I would recommend them. Year hear what they can do on the radio, but there's more to that, and you've got to give them a chance. It cost me $4,500. But, compared to what I owe, I can't beat that. Also, you don't have to pay them straight up. I'm making $175 payments on it, which is reasonable.
Be the first one to find this review helpful
Jim of Lombard, IL Verified Reviewer Verified Buyer
Original review: Dec. 7, 2017
I have had the fortunate opportunity to work with Tax Attorney, Mr. Daniel ** who has been a lifesaver for me in dealing with my tax issues with the IRS. His service has been attentive and professional in assisting me with solving my tax issues with the IRS. Mr. ** always takes my telephone calls and answers questions with consistent and logical answers. Thanks to Mr. ** I was able to solve my tax issues and would highly recommend him to anyone who needs professional and consistent help.
2 people found this review helpful
James of Altamont, TN Verified Reviewer Verified Buyer
Original review: Nov. 25, 2017
With the things they got, it seemed like Community Tax was a good company. They did great for me and they were able to successfully resolve my issue. I would like to thank them that they were there to help me out.
Be the first one to find this review helpful
Dennis of Auburn, MI Verified Reviewer Verified Buyer
Original review: Nov. 14, 2017
I heard about Community Tax on a radio advertisement and I wrote down the number. I called and tried to see if I could qualify, and I did. It took about a year and a half to solve, but they were very generous and I could make monthly payments. I paid it off and I got the approval letter for a settlement from $52,000 down to $500. Their attitude was great when I spoke to them over the phone.
Be the first one to find this review helpful
Ryan of Durand, WI Verified Reviewer Verified Buyer
Original review: Nov. 9, 2017
I owed back taxes so I decided to connect with Community Tax, who I found on the internet and saw had good reviews. Their representatives are very helpful and understanding. They're always there when you call them for help. Overall, I would recommend them to anybody who has the same situation I had.
2 people found this review helpful
Eryn of Falmouth, ME Verified Reviewer
Original review: Nov. 8, 2017
I was so hopeful about working with this company during my initial conversations which were exactly 2 years ago. I spoke with someone who made me feel like within a year (October, 2016) my back taxes would be settled for "around $500". At that time I thought it seems like awhile but it's totally worth. Now I'm even a year past that. I have spoken to many people from the company within two years, sent and resent many of the same documents and am now in a serious amount of debt that's leaving me in tears. I received notices from the IRS that I was told not to worry about. Just recently I have received notices of intent to seize and haven't heard back from Community Tax.
I now owe just under $25,000 to the IRS which I set payments up for today to avoid more trouble. This is on top of thousands I've spent working with Community Tax. I'm so disappointed but mostly scared and upset. Very unsettling feeling. I wish I would of applied the money to my tax debt in the first place but I was a believer. I gave two stars only because many people I spoke with were kind but I feel then miscommunication between the departments must of gotten me here. The most convincing person I spoke with has since gone silent and I felt he sounded like a trustworthy person. I don't have a dime less off what I owe. I've just added around $6,000 to my debt.
View more
5 people found this review helpful
Adora of Vancouver, WA Verified Reviewer
Original review: Nov. 7, 2017
Just want to commend Evan **, Ea, for His follow up on our tax case. I was all worried & stressed over the letter I received from the IRS. He just took all the worries away, since he followed up ahead of time to make sure everything was in order with no surprises. He is just very good in helping us navigate the complexities of taxes. If you want someone on your corner, Evan ** is the one you want to represent you. He looks out for your best interest without breaking the rules. We are not done yet, but we are on the right track. Thank you, Mr **.
Be the first one to find this review helpful
Scott of Borup, MN Verified Reviewer
Original review: Oct. 31, 2017
We started a little over two years ago with the service. After hearing a ad on a local radio station my wife called them since we had both state and federal tax issues. She paid $600 which was later called a start up fee and ended up paying about $9000 in total. During the time we were making payments my bank account had a lien placed against it three times. We called Community Tax and were told we could miss a week but had to keep up on our payments when asked about the state lien. Little was said except that they were working on it. In the last 6 months my wife's check has been garnished by the state.
We received a IRS letter about a collections hearings recently so we contacted both the State and Federal agents and found out that they had little contact with the state and we received all the communications they had which was also very little. It looked like the agent would contact them and our manager, we had 9 different ones, would get back to him in 4-6 weeks. This led to missed deadlines which has us now looking at a collection hearing. From the paperwork we received the last contact that community tax had with the IRS was in the first part of July. It is now the end of October.
View more
6 people found this review helpful
Chuck of Streetsboro, OH Verified Reviewer Verified Buyer
Original review: Oct. 22, 2017
I needed to talk to someone and I called Community Tax. I listened to the initial sales pitch and I decided it was okay. The guy that I talked to at the beginning worked with me and he helped me understand the process and what I was getting into. He also made me feel that I was talking to somebody who was honest, which put everything in perspective for me and made me feel comfortable. If it wasn't for him, I probably wouldn't have continued to work with Community Tax.
The intermediate people who collected the data and walked me through the entire process were accommodating and easy to communicate with, too. The IRS accepted the terms that we had and my rep told me that he was going to follow through with a couple of final questions and then I was going to close the loop with the IRS and be done with it. He bought the whole thing to a successful conclusion and I'm very satisfied.
View more
Be the first one to find this review helpful
Jose of Fresno, CA Verified Reviewer Verified Buyer
Original review: Oct. 19, 2017
We had a tax problem and we had to fix it. With Community Tax, I feel so much better. Their reps are nice. We're almost over with our resolution. They have to send me one letter and that's it.
Be the first one to find this review helpful
Community Tax questions and answers
What problem is Community Tax trying to solve?

Community Tax works everyday to solve our clients' tax problems – plain and simple. We offer solutions for common problems like tax debts, unfiled returns, audits, liens, garnishments, payroll taxes, accounting and bookkeeping issues.

Community Tax is already attempting to capture client feedback on a real-time basis. We want a steady stream of positive feedback in our online and media presence, but we also want to capture potential issues that one or more clients experience in order to help ensure future clients can avoid those same experiences. We are always open, evaluating and modifying processes to suit our client's needs. Client feedback – good or bad – is the strongest tool we have to point us in the right direction. Every company has problems, it's how you address those problems that sets you apart from your competition.

What sets Community Tax apart from the competition?

In regards to solving tax problems, Community Tax has a two-phase approach to addressing our client's tax liability. Many tax companies initially offer a proposed one-time flat fee to resolve a client's tax problem after just one phone call with the client, and often request thousands of dollars in return. Each taxpayer's situation is unique and we complete an investigation to determine the scope of their tax problem in regard to balances, filing requirements, audits, etc. We also perform a financial analysis to predetermine what government programs the client may be eligible for. This service is offered at a small investment to our clients, usually around $400-$500.

We're aware much of our competition has adopted the two-phase approach as well, however we have seen and heard they can often charge double what we ask – for the same "stated" investigation service. We'll often go beyond the operational cost we incur to perform our investigation service and we do this to deliver the best possible recommendation for our clients on every case, regardless if they choose to move forward with retaining CTAX to achieve that solution.

We maintain in-house technology and processes allowing us to complete a thorough investigation and analysis within days when many of competitors take weeks to perform the same service. This is an added value to any client who is trying to avoid collection activity with the IRS, as time is typically of the essence. When the investigation is complete we present the client with any tax returns that must be filed, which government program he is eligible for and exactly what it will cost the customer (in fees) if they choose to have Community Tax handle their resolution strategy. The client has the option to move forward with our tax preparation services and negotiation, or not.

Finally, we feel Community Tax is one of the few, (possibly only) tax relief companies maintaining an internal compliance department to proactively monitor our teams for quality assurance. We feel it's essential to ensure consistency and accuracy with the tax services we offer clients as we primarily conduct business with customers from all across the country by phone, email and fax, rather than face-to-face.

What needs do your services fulfill, and how do you fulfill those needs better than your competition?

In addition to the speed and cost of our investigation service, we also have tailored investigation services addressing specific IRS collection actions, such as active garnishments and audit situations. However, we really feel the most significant and beneficial edge our company delivers to our clients, is the on-going annual tax assistance service(s) after we are done negotiating and establishing their final resolution. We want to ensure our clients complete the resolution program we established in full so they never get into a similar situation in the future – and we want to handle all of their income tax needs for the rest of their lives.

How does Community Tax measure success?

We evaluate the number of resolutions we achieve for our clients, as well as the savings we may have been able to obtain on each case. However, only until a resolution is achieved and we receive notification of a positive client experience behind the service we delivered, can we ultimately acknowledge it as a "successful case."

We are always trying to become more efficient in our process. During the resolution phase of our tax relief program, there is a need for a significant amount of interaction between our office and the client in the course of preparing taxes and negotiating a resolution. Unfortunately, it's not always convenient for the client to speak to us when we would like to update or request something specifically regarding their file. In retaining feedback from our clients about this specific phase of our service, we were able to address their concerns and their feedback was the ultimate driving factor in implementing our current SMS client communication system, which is now available and utilized on every case we service. Our clients now receive updates on everything from the status of their case to payment reminders.

What's the most common misconception consumers have about the tax relief industry?

The settlement programs available from taxing authorities are eligibility-based using the most current financial data. Without properly evaluating, analyzing (or investigating) into the taxpayers individual situation, no honest tax advisor could confirm a solution to one's tax problem. Unfortunately, a settlement of tax debt is advertised by many as a one-size-fits-all solution. For the record, there are a multitude of ways one could reduce an actual tax liability, but it depends specifically on the individual circumstances of the tax debt and the taxpayer. Our investigation uncovers and evaluates every option an individual may have at resolving their debt in order to educate the clients on all of their resolution options.

How has your industry changed in the last 5 to 10 years?

Competition in the tax relief industry has grown tremendously. States have become far more aggressive in their collection efforts and unfortunately, depending on the state, there are typically fewer resolutions options available to clients when compared to the IRS. On the reverse, the IRS has put forth initiatives to allow for lien removals and relaxed some of their program qualifications in an effort to promote taxpayer compliance and resolution.

What is something you wish every consumer knew about Community Tax?

CTAX has a variety of tax solution services to handle any type of income tax need an individual or business may have. Yes, we solve tax problems. Our team has been in the business of solving tax problems for so long we know how to solve tax problems before they start. We also offer tax preparation, accounting and bookkeeping services to customers who have never experienced a tax problem, they hire us in order to keep it that way!

Has Community Tax received any awards or recognition for its services your customers would like to know about?

We were selected for 2014 Illinois Excellence by USIATC (US Institute for Advancement of Trade and Commerce). Many of our practitioners have individual awards and acknowledgements as well.

How has Community Tax grown or evolved?

Our organization was founded as a tax company specializing in the resolution of tax problems, and led by in-house tax attorneys, Certified Public Accountants (CPAs) and IRS enrolled agents. Since the beginning of 2010, CTAX has been a "winning" full-service tax services company dedicated to assisting taxpayers nationwide with all of their income tax needs.

Community Tax headquarters are located in Chicago, IL with several enrollment centers and partnerships throughout the country. We currently service nearly 10,000 clients nationwide. Directed by over 25 full-time licensed tax practitioners, we are currently staffed with an estimated 135 full-time employees – and we're growing. Over the years, CTAX has evolved into much more than just a leading nationwide tax resolution and negotiation company; we have grown into a premier tax prevention service provider as well. Through the growth of our company, we've been able to evolve immensely through the advancement, investment, and utilization of technology to help benefit our clients' experience from a convenience standpoint.