Community Tax
ConsumerAffairs Accredited Brand
At Community Tax, we strive to provide each customer with the most efficient and affordable resolution given their individual situation and tax needs. Over the years we have assisted tens of thousands of taxpayers in dealing with the IRS and/or State Taxing Authorities on matters ranging from resolving back tax debt and preparing unfiled tax returns, to assisting with ongoing bookkeeping and accounting services.
Our office is staffed with dedicated licensed tax professionals that will work with you to customize a tax strategy for both the present and the future. We look forward to working with you for all your tax needs.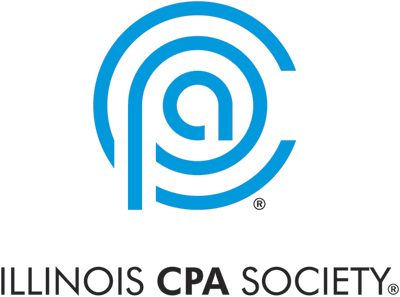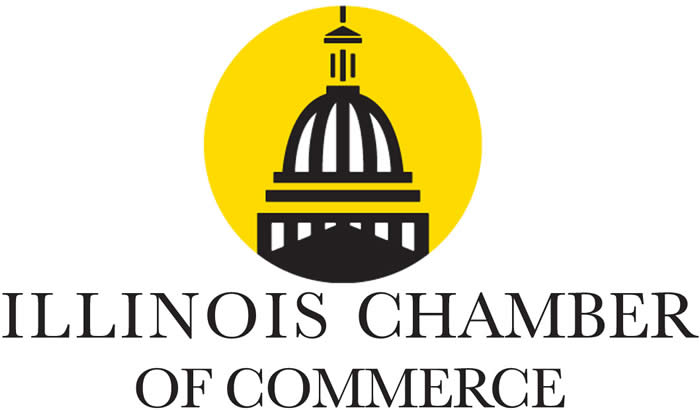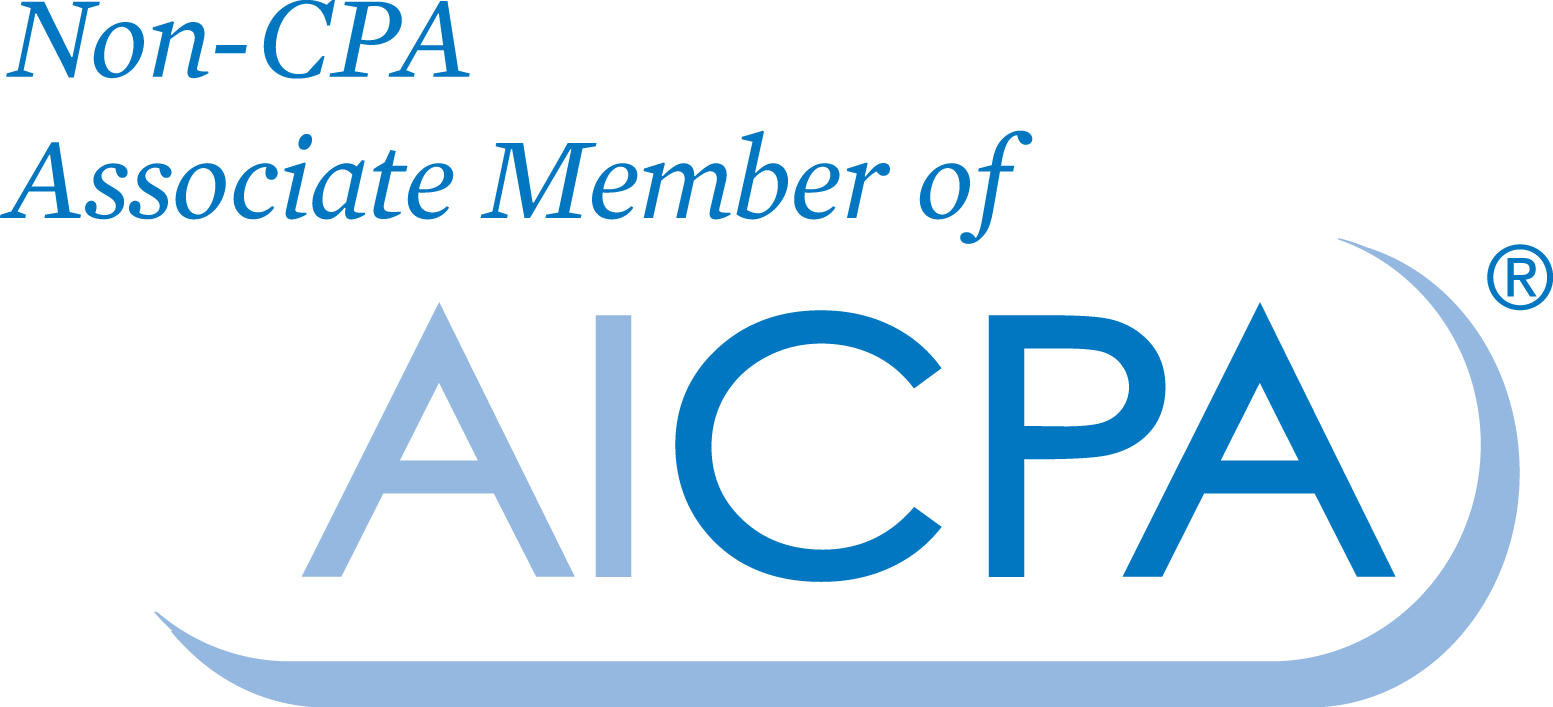 A+BBB Rating
View More
View More
Thanks
Keep an eye on your inbox, the lastest consumer news is on it's way!
416 Community Tax Consumer Reviews and Complaints
This review is featured by Community Tax
William of Miami, FL Verified Reviewer Verified Buyer
Original review: April 25, 2018
I owed IRS some money and I heard people in the news, on the radio what Community Tax was. They had good experience with it so I decided to go with them. I had a good experience and they already fixed the problem for me. They are great people and they're so professional. They know what they're doing. They offered to IRS that I pay and it took me about a year to complete it. Community Tax impacted my life greatly because now there's something less in my life that I don't have to worry about it. The cost was good and fair. I worked with Michael, Marissa and Jorge. They did what they said they were gonna do. They also treated me nice and explained really well. They called me and let me know everything that was going on. I already recommended them to another person or a friend of a friend and they are working with Community Tax already.
Be the first one to find this review helpful
This review is featured by Community Tax
Robert of Beaverton, OR Verified Reviewer Verified Buyer
Original review: April 15, 2018
What I learned from Community Tax is what a pain the IRS is because it's a government agency. And the people over there understood that and all I had to do was to be patient and trust that they would get it done and they did. It wasn't like it was supposed to go but looking back, Jennifer represents the company and she's the only one I dealt and considering what she had to put up with and not knowing what I was getting into, I'd give her the highest rating. She's the lead lawyer. You could tell she deals with the IRS and she's the one I paid them to put up with the headache and dealing with those people. If I tried to do that myself, there was no way it would ever happen. It was almost an impossible task. If you ask me would I recommend Community Tax, the answer is yes.
Be the first one to find this review helpful
Page 1 Reviews 1 - 30
Miguel of Calistoga, CA Verified Reviewer Verified Buyer
Original review: Aug. 9, 2018
I had a really good experience with Community Tax. It was the first company I dealt with and they did a really good job. Whatever is going on with the IRS, they let me know right away or sometimes I call them. But sometimes it was my fault because I went to Mexico a couple of times and they were asking me for some more information and I didn't give them that information right away so the process took a bit longer. So far, I paid $4,000 which was a bit high. I didn't have that amount on my pocket at that moment so I did about four payments. I was tight financially, I didn't work and I had to borrow money from a couple of friends but somehow I fixed it. Their payment plan helped me a lot. Their reps are professionals and they do their job in trying to do the best they can to help people. As far as I know, I finished the program. I just have to pay whatever the amount I have to do with IRS. It's not that much so I'm sure I can handle it.
Be the first one to find this review helpful
Thank you, you have successfully subscribed to our newsletter!
Enjoy reading our tips and recommendations.
We value your privacy. Unsubscribe easily.
Roger of Cincinnati, OH Verified Reviewer Verified Buyer
Original review: Aug. 3, 2018
Somebody referred Community Tax to me and the company was pretty good. I was impressed just by having somebody to understand my needs. The enrollment process was pretty good and they got me started on the program, which I completed. I'm still paying off the bill although I'm almost done with it.
Be the first one to find this review helpful
Kimble of Southaven, MS Verified Reviewer Verified Buyer
Original review: Aug. 2, 2018
I have completed the program at Community Tax. Community Tax's representative was excellent. Our communication was great and the feedback was good. The payment plan was setup up like it was supposed to. I've skipped a couple of payments but they were nice enough to roll it over. It's nothing something major but I want to make sure that on the last issue that I have sent the $40 off but I couldn't get back with them. Nevertheless, our experience with Community Tax was great. I'm trying to get my sister and all the people to try them out because they can't go wrong.
Be the first one to find this review helpful
Gregory of Baxley, GA Verified Reviewer Verified Buyer
Original review: Aug. 1, 2018
Community Tax offered me a payment plan and they were willing to set it up on payments so I didn't have to come up with one lump sum. They were also cheaper than anybody else I talked to and the other companies wanted all the money upfront for their services. I was thoroughly pleased with their enrollment process and everything went well with the reps. I got to them what they asked for and they were right there on top of things. I've completed the program and I've got my settlement now. A week ago the rep called me and said he was mailing everything out for me. My credit is still showing up with IRS, but he said that should come off once we've got everything settled. I'd recommend Community Tax to anybody that has my problems.
Be the first one to find this review helpful
Carlester of Hearne, TX Verified Reviewer Verified Buyer
Original review: July 31, 2018
Community Tax was the first and only company I ever tried. I was leery about the enrollment process and had some issues from the beginning but it has been a couple of years ago. I have dealt with multiple people and the service has been good. However, if you call, it may take three days before someone gets back to you. I'm still working with them and cost-wise, it was okay for the service they provided.
Be the first one to find this review helpful
How do I know I can trust these reviews about Community Tax?
1,193,224 reviews on ConsumerAffairs are verified.
We require contact information to ensure our reviewers are real.
We use intelligent software that helps us maintain the integrity of reviews.
Our moderators read all reviews to verify quality and helpfulness.
For more information about reviews on ConsumerAffairs.com please visit our FAQ.
Luis of Tampa, FL Verified Reviewer Verified Buyer
Original review: July 30, 2018
I lost my job and I was in an accident, and I went with Community Tax to get their help in resolving my tax problem with the IRS. Their program was good and I am now at ease because they made it good. Also, the cost of their service was good and I liked it. The rep, Lisette, was honest and she was the one that called me all the time in the beginning. Then I worked with the lawyer, Jose, who was very patient and he always called me too. I have already finished the program, but I'm waiting for the IRS to send me some papers. I've recommended Community Tax to a couple of friends.
Be the first one to find this review helpful
Vincent of Fort Apache, AZ Verified Reviewer Verified Buyer
Original review: July 25, 2018
There was someone who had the same problem with his income tax and he mentioned Community Tax. I looked up the company online and made $5600 or $5700 in payments back. That's where my relationship with the company started. When I had questions, I called their reps and whoever answered helped me. Also, they were pretty flexible when it came to the payment plan. I told them that I was going through a divorce and would make an early retirement. When I retired from the Union Ironworker, I was looking at $3,000 a month or a better pension, but since I made the early retirement, I was penalized by that. That's where I'm at and took another third of it. So I ended up with maybe 35% or 40%.
I have to budget every month and they were lenient with me. They had a 10-month plan and they're making a fund of $70 payment a month. They helped me and it was not like they wanted the whole payment at one time. Also, they got the IRS off my back. I don't know if it costs less but it might furnish my way and compare it to how much they wanted it. At that time, I was making good money. In fact, $56,000 to $60,000 a year at the time. There was no more stress after that. I recommend Community Tax. Others should call them up.
View more
Be the first one to find this review helpful
Freddie of Lubbock, TX Verified Reviewer Verified Buyer
Original review: July 1, 2018
I wanted to get my taxes in order and straighten out. I sent Community Tax copies of my W-2 and my social, so they could go and research everything as far as my back taxes. The agent I was working with kept me informed through email or phone call. It would be better though that he would have touch-based with me more often because a lot of times, I would be impatient just to see how things were going.
The agent came up with an amount and they said that that was the only amount I could deal with. I thought it was gonna be a one year plan of $250 to get things straightened out with my federal taxes, but it is a two-year deal. It started in 2017 and I still got another year of payments. I discussed that with them but they said that was the agreement although there was no written down of agreement sent forth, and it was more verbal than anything.
Other than that, it is a good service. Community Tax consolidated all of my taxes and got them up to date. It is a good way of getting your taxes done, getting caught up, and getting yourself back in balance with the Federal Government. Also, there were times when I wasn't able to make it on the 15th of every month, but they worked with me as far as my payments and I appreciated that.
View more
Be the first one to find this review helpful
Terri of Tuscaloosa, AL Verified Reviewer Verified Buyer
Original review: June 30, 2018
I was at a desperate moment, desperate time in my life. When I spoke with Community Tax, they seemed really professional and really encouraging. The agent I dealt with was genuinely concerned. A little bit more communication, however, was needed. But, it seemed like towards the end, it got a whole lot better. Also, in the middle of mine, some of the communication issues was on my end too, so I can't blame them completely because I had a lot of personal issues, job issues and separation going through, so I was changing a lot with my stuff. So, that got their communication mixed up also.
In the beginning, I had paid it off fairly early, and they made it very doable for me, whatever they could do. Also, in the beginning, you don't think that the cost was worth it. But after it was all said and done, it was. Since working with them, I don't avoid phone calls anymore, and that is a great thing. The stress level is just gone. I was so overwhelmed when I got the last phone call from them saying that I was dissolved from my tax issues. I was so thankful and grateful to them for all the work they put in.
View more
Be the first one to find this review helpful
Jon of Siloam Springs, AR Verified Reviewer Verified Buyer
Original review: June 26, 2018
A friend of mine from work told me about Community Tax a long time ago and I saved the number. He used them and he said they were good so I decided to go ahead and try them. When I enrolled with them, they ended up getting all my old tax stuff and re-doing six years' worth of taxes for me. There was a lot of back and forth documentation across two or three years and then they finally got the Offer in Compromise done. And now, I'm just waiting to pay off the remainder. The offer that we had to settle on with IRS is way higher than I felt it should have been, so I'm going to borrow money to make that happen. It could have been lower but from what I've read on the internet and through my research, only 20% of the cases actually get an Offer in Compromise that try to do it.
In the beginning, somebody from there would tell me they need a document and I would get it or I have to try to find it and then get back with them when I found it and then mail or fax it. But they called me on a regular basis and the tax agent seemed knowledgeable and I trusted him. It was good working with them and they got the job done so they're legit.
View more
Be the first one to find this review helpful
Creagh of Chicago, IL Verified Reviewer Verified Buyer
Original review: June 23, 2018
I had some back-tax stuff and Community Tax was the first company I called. And I figured, after I called them, that they're well-versed in everything. The enrollment process was easy but it got confusing. There was so much going on that sometimes I was lost where I stood, what was going on and who I was talking to. I didn't know who to send money to and who wasn't supposed to get money. Also, I was dealing with four or five different people so I didn't know who to call a lot of times. And I would call into the service as if I was a new customer and then it would pull me up by my phone number. The guy who currently does my taxes is informative, easy to talk to and personable so I like talking with him. He was a different part of it, so I knew how to contact him for that specific part. He was easy to get ahold of but during tax season it would be harder to do so.
My experience with Community Tax may be improved by a listing of each person who's gonna be contacting or has contacted me, what they represent and what portion they represent in the company. Also, there was a lot of downtime during the process so a bit more information would be good because a lot of times I was sitting in the dark and having concerns whether things were being handled or not. It's weeks-to-weeks at times where I didn't know what was happening. Nevertheless, I felt pretty comfortable working with Community Tax overall. They knocked my tax bill down quite a bit and they got me out of a lot of trouble.
View more
Be the first one to find this review helpful
Carol of Hauula, HI Verified Reviewer Verified Buyer
Original review: June 22, 2018
I had a wonderful experience with Community Tax and would recommend them. I had a tax debt of 56,000. I talked to this gentleman, Bruce, and told him my situation. He told me that there were other companies that I could go through which they had a good following up on. We went through what I owed on my taxes and what we could get it cut down to but it was gonna take a while 'cause of communication through IRS. I have Bruce's cell and whenever the IRS sent me a letter, all I had to do was call him up. Then I'd fax Community Tax the letter and they would talk directly with IRS. Bruce walked me through everything.
It was stressful on my part because this was the first time ever this had happened to me. But whenever I called, they were always helpful. Even if it wasn't the same person, they would hook me up with my case manager. It took some time and although they were trying to get my debt down to 500, when the IRS offered 5 grand after two years, I said I'd take it. Dealing with Community Tax might have cost me a little bit more than I could afford, but it was at least better than the 56,000 that I owed. I borrowed the money and sent it right to Community Tax. And when the IRS was ready, the payment was sent out on time.
Now, they're doing my regular taxes. Might as well continue through them because doing this on the outside is just about the same amount as it is doing it with Community Tax who knows so much about me already. They told me that if I get a return, I won't receive any of the money for the first year. But when I read it on the paper, it said five years. I told them that and they called me back and said that after a year, I would see the money, which is something I could deal with.
View more
Be the first one to find this review helpful
S. of Ca, CA Verified Reviewer Verified Buyer
Original review: June 21, 2018
I had to call back Community Tax a few times to get the ball rolling but the enrollment process went well. I'm still making payments but I'm finished. They got me a resolution so I am very pleased with that and I would recommend them. I was very skeptical at first, but they did what they promised, so that was impressive. Connie, the rep who I worked with came through and did what she said she was gonna do from the beginning so that was nice. It sounded that they're a little bit on the over-busy side but Connie did an excellent job. Community Tax was very flexible with the payment plan and the cost was appropriate as well. They were also able to handle the tax burden that I have and get it in time and the billing department was exceptional in working with me.
Be the first one to find this review helpful
Stephen of Falmouth, MA Verified Reviewer Verified Buyer
Original review: June 20, 2018
Community Tax was great. I decided to seek them out because of Consumer Reports. I looked at their reviews and they said Community Tax was very good. I owe the government money and they were able to renegotiate it. Their enrollment process was very good. They were very knowledgeable where I did not have any knowledge in that area at all. It made me feel very comfortable with the way they handled everything. They made me feel that everything was going to be okay because I was very nervous about it. They sent me all the information and we went from there. It worked out really well. I had to spend some money, but I felt that they did a good job on it. I got a good deal, too. I'm very happy with them. I highly recommend them to anyone who gets in trouble like I did.
Be the first one to find this review helpful
James of Ariepeka, FL Verified Reviewer Verified Buyer
Original review: June 19, 2018
Community Tax was in a trucking magazine and it said they knew about trucking taxes. They did a good job which could have been a little faster, but stretching it out was a benefit on my part. I was pretty comfortable working with them. I just paid them a little bit every month and I got my settlement so I'm happy.
Be the first one to find this review helpful
Joselito of Allentown, PA Verified Reviewer Verified Buyer
Original review: June 18, 2018
Community Tax helped me very well, and I am happy. I liked my agent so much, especially his good customer care. They were very good at helping me with my payment plan. It was awesome. I'd recommend it.
Be the first one to find this review helpful
Timothy of Bloomington, MN Verified Reviewer Verified Buyer
Original review: June 17, 2018
I was in debt with the IRS and Community Tax helped me set up a payment program with the IRS and then a final payment where the IRS settled for an amount on what I had owed them. It took a few years to complete the program and the people that I talked to explained to me what procedures had to be done and how it had to be taken care with the time limits. When I had questions or concerns, they got back to me within 24 hours and a lot of times, I could get the answer immediately. The cost was also a fair amount for me to pay them to do what they did. They straightened out the problems that I was having with the IRS and they have also helped me with my yearly taxes.
Be the first one to find this review helpful
Betzaida of Windsor, CT Verified Reviewer Verified Buyer
Original review: June 16, 2018
My fiancé owes about $52,000. Our previous accounting made some errors on the 1099 and that caused the IRS to flag it and get an audit. It was realized that the person that was doing the taxes did it incorrect so we paid for it. My fiancé heard a commercial over the radio about Community Tax and we got in touch with them and then that got reduced to $4,300 so they were really, really helpful. It's a process. It took a year and a half for us to get all the docs on a roll but the IRS stopped harassing us because Community Tax took initiative in getting information. They got in contact with the IRS and everything got resolved.
They were trying to get us a lower payback for the IRS but since they go by the bank account, everything that goes into transaction, the reviewer was like, "No. This is what we want." And it was way less than what we expected, anyway, because we were supposed to pay $52,000. 50,000 is a lot of money to come out-of-pocket especially when you don't have it.
Community Tax has impacted me in a positive way because I am not as stressed out. We're still working with them because they asked for an extension for the current tax year but we're happy that everything is to the norm. We still have to pay but not as much. We have Community Tax recommended to other individuals. We told them our story and they're really impressed. My fiancé's step son also had an issue with the IRS and Community Tax is helping him too.
View more
Be the first one to find this review helpful
Robert of Fort Pierce, FL Verified Reviewer Verified Buyer
Original review: June 15, 2018
I chose Community Tax because I trust them and mostly, I could meet the same people, like Chris. Sometimes I got a different person when I call but anyway, they were honest. They were always there for me when I called them to explain some situation. They always said they would take care of it and they did. Every time that the IRS sent me some stuff, I just faxed or mailed it to Community Tax, and they've worked on every situation until now that we've gotten at the end. So they're good. They've done what they could to help me out, and they've always done their best to work and get a resolution.
It was so stressful for me and I'm still stressed waiting to see until I get to the end of the process. I still have a small amount to pay the IRS, like $400 something, and Community Tax should send me a letter with the instruction on how to finish the process with the IRS. The last time I called Community Tax, they said they were gonna send a package to me. But until now, I haven't received it yet. But for now, I have received the letter from IRS saying the case is closed. Chris phoned me to say that the IRS will accept the offer in compromise and the IRS said that to me too. I still have the voicemail. The process has taken more than two years and it's really long but it's not Community Tax's fault. It's maybe the way the IRS handled the thing.
View more
Be the first one to find this review helpful
BRENDA of Roebuck, SC Verified Reviewer
Original review: June 14, 2018
I agreed to do business with Community Tax Relief on February 5, 2018. Rex ** was my tax practitioner. After weeks of playing phone and email tag with him and never returning my calls, he sent me a letter stating my account balance was completely resolved. Then on April 2, I received a letter from the IRS telling me I had a proposed increase in taxes and the due date to resolve my full amount I owe. I called Community Tax shortly after that and was stuck with Aman ** who assured me things would be ok. Yesterday, after more weeks of hounding them and paying nearly $4000, she told me I did owe the entire $18,000 having to pay $200/month for 5 years. What scammers and screwers!!! STAY AWAY!!
Be the first one to find this review helpful
Herschel of Decatur, GA Verified Reviewer Verified Buyer
Original review: June 13, 2018
I like the way the person that I talked with interviewed me. It was comfortable. The enrollment was kinda long, but I understood why it had to be that way. Also, the payment plan was a little steep for us, but they worked it out so that we can make it. It relieved the stress. And the tax agent was pretty great. I like her honesty.
Be the first one to find this review helpful
Luis of Charlotte, NC Verified Reviewer Verified Buyer
Original review: June 12, 2018
I was having some back taxes that I couldn't afford to pay. I spoke to a guy from Community Tax who guided me and resolved my problem. I gave them all my taxes to pay and they pulled a copy from the IRS. They sent me copies and after that, I agreed with them and made my payment fees for them. And then, they started working with the IRS. Community Tax's very professional, on time and on the subject. They treated me fair and square and called me every time there was an update. I didn't have to chase them like what I did with Tax Network USA who just made my debt go off the roof. I'm very happy with them. And now, I'm debt-free.
Be the first one to find this review helpful
Claire of Austin, TX Verified Reviewer Verified Buyer
Original review: June 3, 2018
There is a saying that goes, "You don't know who your friends are until you're in need." While that is certainly true of casual acquaintances and friendly companions, we typically do not apply it to tax experts in any way. There is no expectation of compassion from your tax professional. Imagine our surprise and utter relief when, during a dark and desperate financial time my wife, Claire, and I were able to seek and receive dedicated assistance from Mr. John ** with Community Tax.
We have used Community Tax on and off for a few years without any difficulty or complaint. This year, we needed help beyond the normal requests when my wife and I applied for a home equity loan. The loan manager assured us that we would be easily approved, problem free. And as we began the process, he asked us for an exhausting amount of paperwork to prove the value of our home. Of course, we expected much of it and were able to readily give him what was needed. But after the process had started to drag on, we were asked to provide letters from the IRS. Letters that, for lay people, were impossible to obtain.
Even after we closed our business with Community Tax, Mr. ** worked swiftly and generously to assist us in getting the documentation needed for the loan. He made daunting tasks look routine and helped us navigate every roadblock set before us by the lending agency. As we were approaching our deadline, the loan underwriters noted that the letters Mr. ** had obtained for us had (due to the loan manager's horrific timing) become outdated. They insisted on another letter with new dates! Looking back, to say we were in despair seems rather dramatic, but that is exactly what happened. We had scheduled plans to have work done on our home and to pay off our IRS debt. Being refused the loan was too horrible to contemplate.
We would not have had everything ready by the deadlines, without Mr. **'s assistance. My wife and I want to thank him for his efforts. Obviously, it would have been easy for him to simply not help us, we were no longer his clients, after all. I'm sure that he was working beyond the scope of his normal job duties. But, he was a friend indeed to us and we are grateful for his passion and service commitment. We also want to recognize Ms. Theresa ** and Mr. Barry ** for their attentiveness, as well. Our deepest gratitude goes to Mr. ** and the team at Community Tax. We appreciate their dedication and help.
View more
Be the first one to find this review helpful
Valerie of Philadelphia, PA Verified Reviewer Verified Buyer
Original review: May 27, 2018
My experience was very good. I'll recommend Community Tax at any time to anyone, which I have already been doing. I had used another company before and I didn't reach anywhere with it. Once I saw where Community Tax could help, I realized that was the way to go. My case took a little while to come to a conclusion, but it wasn't anything that Community Tax has done. It has to do with myself and how soon I was able to do my part of it. Once that was paid up and once everything was okay, it was just smooth sailing from there. The enrollment process was done initially by phone and then I got telephone correspondence in the mail which I responded to. I gathered all the information that they needed. They were able to put me on a payment plan once I was qualified for the program until whatever it was that I had to pay was fully paid.
They worked with me quite well. There were times when I didn't have enough money in the bank and by making a phone call, or they would call me and let me know, they would reschedule me on the program so I was able to keep up with the payment. They were all good. I started out with one person and as we progressed, then it went on to either another department or another person that did their leg of it. But through it all, it was appropriated effort. There were standard emails when I had to send anything or they sent me anything and they made sure it went to the right person. On the whole, it was a team effort. Normally, I'm not able to get help the way I did through Community Tax. And they impacted me so well. It was like putting me back on a fresh start and helped me to structure my life and my habits into a positive way, and a positive attitude towards everything.
View more
Be the first one to find this review helpful
Ricardo of San Antonio, TX Verified Reviewer Verified Buyer
Original review: May 24, 2018
Community Tax is awesome. I owed money to IRS and they kept telling that I owed this much. Then they started to say that they were gonna have to put a lien on my check. I help my kids and my grandkids which eats into whatever little bit of money I make. I saw Community Tax on TV and I called them. A gentleman by the name of Paul called me back. He told me to just send in so much money and we'd get started then. Everybody was telling me that Community Tax was gonna charge a lot, but they were reasonable. From 15,000 that I owed, I only owe them 287.
I was very surprised and very happy when I had gotten the letter. I couldn't believe it so I called them and they said that I just had to send in $40 and keep my promise to make my next five years Income Tax and I'm clean. I had a bulldozer lifted off my back. They asked what years I wasn't back and if I had paperwork. And Paul was awesome. He stayed with me every single way, every minute, and every step. He told me what to get and what to say.
Then Community Tax's attorney called me and said that they were gonna represent me. I sent them what they needed. And they did everything. It was like having my dad again to do everything for me. They treated me like I was one of the family and fought for me. It was the best thing that could ever happen to me because my payments were something I could afford. I felt relief. They didn't pressure me. The said to send what I can just as long as I pay it by a certain date. And I did. If anybody should ever have problems, Community Tax is the place to go. Anybody that doesn't go with them and goes with somebody else is making a wrong decision.
View more
Be the first one to find this review helpful
Travis of Boise, ID Verified Reviewer Verified Buyer
Original review: May 23, 2018
I didn't understand what the IRS was asking for and so I needed help with that. Community Tax was one of the first ones were the reviews I found off the internet. We started about seven years ago with them and the enrollment process was pretty simple. We answered a few questions and filled out some forms. I've also had really good interactions with my agent and I was impressed with his quick response. Also, the cost of the service was good. We're pretty close to completing the program. Community Tax did a good job in helping me take care of a payroll tax and getting the issue with the IRS settled. Working with them has impacted my life a bit especially that when the IRS puts a tax thing on you, it's gonna put you in a hole. I'd highly recommend Community Tax.
Be the first one to find this review helpful
Cedric of Loganville, GA Verified Reviewer Verified Buyer
Original review: May 21, 2018
I had a tax issue and I heard Community Tax's ad on the radio. I thought I'd give them a try. The enrollment process wasn't bad but it didn't actually work as smooth as I thought it would. Initially, I wasn't getting anything done and it got dragged on for almost a year until I received a letter from the IRS for putting a lien on my house. Then, I had to put together my own package and we submit it all to the IRS. Whatever the requirements were as far as working with a compromise with the IRS, we had to put all that stuff together ourselves and I've got stuff that Community Tax was supposed to do that they really didn't do.
On the other hand, there's one gentleman that was very good. He was very responsive. He got back when you email him and he would respond in a timely manner. He gave us advice for the things we need to do or to follow-up. He got transferred to another department but even after he was transferred, he still followed through with us.
However, Community Tax needs work. They advertise but what they actually do is not what it is. They get some stuff done but I was a bit disappointed to go through having to constantly call them instead of them giving me an update. They'd only be able to call and give me up-to-date information on anything that was happening when I receive a letter from the IRS. And then they tell me, "That's normal." I said, "It's not your house that they are putting a lien on," and it's not normal for me. I'd tell friends to try somebody else.
View more
Be the first one to find this review helpful
Lynn of Denton, TX Verified Reviewer Verified Buyer
Original review: May 20, 2018
Community Tax was the most wonderful and greatest company I've ever had any dealings with. I would go on anything to promote them to help people who are having problems with IRS. I was thoroughly and certainly pleased with their actions and what all they have done to help me. Now, it's resolved and it's unbelievable. It was the best action I've ever done in my life. The enrollment process was very easy. It didn't take any time at all for them to tell me what it was gonna cost me, that they would represent me, and that they would let me make easy payments. They told me what it was gonna cost me and it didn't take any time at all for them to do that. They would let me make easy payments and they represented me. Then there were two or three agents who I worked with. Anytime I've texted them or sent them something, they were right there to help me. I would recommend Community Tax to anybody. When you get your first letter from IRS, photocopy it and then get a hold of Community Tax. Ask somebody to work with and go for it.
Be the first one to find this review helpful
Arturo of Lancaster, TX Verified Reviewer Verified Buyer
Original review: May 19, 2018
I had an IRS problem and Community Tax helped me with tax relief. When I called in, they told me what was gonna happen as far as the costs to them and what was gonna happen to try to offer something to the IRS. Community Tax was really helpful and they kept in touch with me. When I received a letter, I called and asked them the process of what they needed to do, then they walk me through it and I responded back whatever I needed to respond. They were easy and they have English and as well as Spanish-speaking people. Now, I'm done paying to Community Tax what they charged and last month, we got an IRS letter that they had accepted my offer so I got a few months until I can pay it off. Then I'll be done. Community Tax was perfect.
Be the first one to find this review helpful
Jon of Calumet Park, IL Verified Reviewer Verified Buyer
Original review: May 18, 2018
There was another company that I've heard over the radio and I communicated with them. But I didn't get a good vibe. And then when I called Community Tax, I felt the vibe was there. Then I found out that it was a local office so I can expedite my paperwork or anything that I needed to go there. They did an outstanding job. You come in, they treat you if you want coffee and they have doughnuts or cookies. It was just a great setting. People were always smiling. A lot of times, I walked in and I wasn't smiling because of the fear but everyone put me at ease. The people there were really supportive and I felt very comfortable.
The rep that I worked with was John. He was downtown and he really helped me throughout the program. He was a blessing and everything that came up, he communicated well to me. I made sure that I got it off my desk and put it on his and he took care of it. He went to the IRS on my part. There was pressure because the IRS would come back with something and needed more information. And John explained what I needed to do and the payment. He was great even down to the filing of the taxes. I was very happy and pleased with the outcome. Also, I got a lot of male company, telling me about the tax lien. I was aware of it and I was told two years prior that they were gonna put a lien on your home. It was a process and Community Tax kept me aware of things so I wasn't shocked.
The payment plan was $50 a week and I've chosen that amount. I wanted to try to do more but I couldn't. But that worked out fine and I was able to get things rolling. My income had changed and I became disabled. I was on Workers' compensation and it was just a bad situation for me. The cost of their service was pretty reasonable compared to the other company. Once you get to a point of making the payments, you just wanna continue to make the payment to see the thing through.
What I paid to Community Tax has no bearing on what I owed to the IRS. Everything came on me and it wasn't just the IRS, it was a lot of other factors. Both of my parents are in their 90's so I had to make sure that I could close the door on that and then focus more on other things in my life that are just as important. But I had to stand fast and make sure that I get the IRS and Community Tax paid. I made sure that everything would fall into place and I needed to do my part. Community Tax did their part and I did mine and came out as a winner.
Out of the total of the 28,000 plus, with the interest, the compromise Community Tax did for me was $110, which was outstanding. Even though the service costs, there was no fee for them representing me. It was well worth it because with the income I have now, I would still be in debt. And since I've been helped by Community Tax, I have announced it over my Prayerline. I found out that there are a couple of other people that are having issues and I passed Community Tax's number on. I've completed the program and I just got the final letter from them and the IRS has released the lien. It was a long process but I'm very pleased. My thanks to Community Tax. I learned a very valuable lesson from this and from this point on, they will always do my taxes. I really appreciate what they have done for me.
View more
Be the first one to find this review helpful
Community Tax expert review by Andrew Poulos
Community Tax is a company focused on tax relief staffed by tax attorneys and bankers. The company focuses on a two step process to resolve tax issues.
Nominal fees: Community Tax touts their fee policy for tax relief customers. The company first analyzes the customer's debt situation, then comes up with a tailored plan and fee suited to the situation, so clients needn't pay a large upfront fee for services. The fee is refundable if Community Tax can't help the customer.

Online learning center: The Community Tax website offers a learning center where customers and potential customers can visit to learn about tax relief, debt and more.

All flat rates: In addition to no fee upfront, Community Tax charges only flat rates for work and never tacks on additional fees for extra services.

Convenience: Community Tax provides tax and IRS help to people who live all over the country, so the service is convenient to use no matter where a customer lives.

Online presence: With Facebook, Twitter, and LinkedIn pages, Community Tax has an extensive and helpful online web and social media presence.

Best for: Individuals with garnished wages, individuals with a federal tax lien or levy and innocent spouses.
Community Tax questions and answers
What problem is Community Tax trying to solve?

Community Tax works everyday to solve our clients' tax problems – plain and simple. We offer solutions for common problems like tax debts, unfiled returns, audits, liens, garnishments, payroll taxes, accounting and bookkeeping issues.

Community Tax is already attempting to capture client feedback on a real-time basis. We want a steady stream of positive feedback in our online and media presence, but we also want to capture potential issues that one or more clients experience in order to help ensure future clients can avoid those same experiences. We are always open, evaluating and modifying processes to suit our client's needs. Client feedback – good or bad – is the strongest tool we have to point us in the right direction. Every company has problems, it's how you address those problems that sets you apart from your competition.

What sets Community Tax apart from the competition?

In regards to solving tax problems, Community Tax has a two-phase approach to addressing our client's tax liability. Many tax companies initially offer a proposed one-time flat fee to resolve a client's tax problem after just one phone call with the client, and often request thousands of dollars in return. Each taxpayer's situation is unique and we complete an investigation to determine the scope of their tax problem in regard to balances, filing requirements, audits, etc. We also perform a financial analysis to predetermine what government programs the client may be eligible for. This service is offered at a small investment to our clients, usually around $400-$500.

We're aware much of our competition has adopted the two-phase approach as well, however we have seen and heard they can often charge double what we ask – for the same "stated" investigation service. We'll often go beyond the operational cost we incur to perform our investigation service and we do this to deliver the best possible recommendation for our clients on every case, regardless if they choose to move forward with retaining CTAX to achieve that solution.

We maintain in-house technology and processes allowing us to complete a thorough investigation and analysis within days when many of competitors take weeks to perform the same service. This is an added value to any client who is trying to avoid collection activity with the IRS, as time is typically of the essence. When the investigation is complete we present the client with any tax returns that must be filed, which government program he is eligible for and exactly what it will cost the customer (in fees) if they choose to have Community Tax handle their resolution strategy. The client has the option to move forward with our tax preparation services and negotiation, or not.

Finally, we feel Community Tax is one of the few, (possibly only) tax relief companies maintaining an internal compliance department to proactively monitor our teams for quality assurance. We feel it's essential to ensure consistency and accuracy with the tax services we offer clients as we primarily conduct business with customers from all across the country by phone, email and fax, rather than face-to-face.

What needs do your services fulfill, and how do you fulfill those needs better than your competition?

In addition to the speed and cost of our investigation service, we also have tailored investigation services addressing specific IRS collection actions, such as active garnishments and audit situations. However, we really feel the most significant and beneficial edge our company delivers to our clients, is the on-going annual tax assistance service(s) after we are done negotiating and establishing their final resolution. We want to ensure our clients complete the resolution program we established in full so they never get into a similar situation in the future – and we want to handle all of their income tax needs for the rest of their lives.

How does Community Tax measure success?

We evaluate the number of resolutions we achieve for our clients, as well as the savings we may have been able to obtain on each case. However, only until a resolution is achieved and we receive notification of a positive client experience behind the service we delivered, can we ultimately acknowledge it as a "successful case."

We are always trying to become more efficient in our process. During the resolution phase of our tax relief program, there is a need for a significant amount of interaction between our office and the client in the course of preparing taxes and negotiating a resolution. Unfortunately, it's not always convenient for the client to speak to us when we would like to update or request something specifically regarding their file. In retaining feedback from our clients about this specific phase of our service, we were able to address their concerns and their feedback was the ultimate driving factor in implementing our current SMS client communication system, which is now available and utilized on every case we service. Our clients now receive updates on everything from the status of their case to payment reminders.

What's the most common misconception consumers have about the tax relief industry?

The settlement programs available from taxing authorities are eligibility-based using the most current financial data. Without properly evaluating, analyzing (or investigating) into the taxpayers individual situation, no honest tax advisor could confirm a solution to one's tax problem. Unfortunately, a settlement of tax debt is advertised by many as a one-size-fits-all solution. For the record, there are a multitude of ways one could reduce an actual tax liability, but it depends specifically on the individual circumstances of the tax debt and the taxpayer. Our investigation uncovers and evaluates every option an individual may have at resolving their debt in order to educate the clients on all of their resolution options.

How has your industry changed in the last 5 to 10 years?

Competition in the tax relief industry has grown tremendously. States have become far more aggressive in their collection efforts and unfortunately, depending on the state, there are typically fewer resolutions options available to clients when compared to the IRS. On the reverse, the IRS has put forth initiatives to allow for lien removals and relaxed some of their program qualifications in an effort to promote taxpayer compliance and resolution.

What is something you wish every consumer knew about Community Tax?

CTAX has a variety of tax solution services to handle any type of income tax need an individual or business may have. Yes, we solve tax problems. Our team has been in the business of solving tax problems for so long we know how to solve tax problems before they start. We also offer tax preparation, accounting and bookkeeping services to customers who have never experienced a tax problem, they hire us in order to keep it that way!

Has Community Tax received any awards or recognition for its services your customers would like to know about?

We were selected for 2014 Illinois Excellence by USIATC (US Institute for Advancement of Trade and Commerce). Many of our practitioners have individual awards and acknowledgements as well.

How has Community Tax grown or evolved?

Our organization was founded as a tax company specializing in the resolution of tax problems, and led by in-house tax attorneys, Certified Public Accountants (CPAs) and IRS enrolled agents. Since the beginning of 2010, CTAX has been a "winning" full-service tax services company dedicated to assisting taxpayers nationwide with all of their income tax needs.

Community Tax headquarters are located in Chicago, IL with several enrollment centers and partnerships throughout the country. We currently service nearly 10,000 clients nationwide. Directed by over 25 full-time licensed tax practitioners, we are currently staffed with an estimated 135 full-time employees – and we're growing. Over the years, CTAX has evolved into much more than just a leading nationwide tax resolution and negotiation company; we have grown into a premier tax prevention service provider as well. Through the growth of our company, we've been able to evolve immensely through the advancement, investment, and utilization of technology to help benefit our clients' experience from a convenience standpoint.