Banks in largest U.S. cities are paying cash bonus to open checking account
07/13/2016
|
ConsumerAffairs

By Mark Huffman
Mark Huffman has been a consumer news reporter for ConsumerAffairs ... Read Full Bio→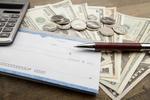 In the past few years, consumers could be forgiven if they got the impression that banks didn't want them as customers. It seems like it's been one new fee after another.
But lately, banks seem to be putting out the welcome mat, offering more rewards and incentives. New research from Bankrate.com found that banks in the 10 biggest markets in the U.S. are actually paying consumers to open a checking account.
The researchers found that banks are now paying between $10 and $...
More
If you are new to checking, select an account that reduces exposure to overdrafts and fees
04/20/2016
|
ConsumerAffairs

By Mark Huffman
Mark Huffman has been a consumer news reporter for ConsumerAffairs ... Read Full Bio→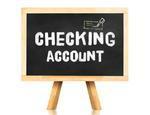 In the past, most consumers used a checking account to manage money and pay bills. In recent years, with electronic options and a levy of bank fees, many consumers have gone without this once-indispensable tool.
For consumers without checking accounts, but who would like to have one, the Consumer Financial Protection Bureau (CFPB) recently offered some helpful tips.
First, the CFPB advises that consumers don't just select the checking account offered by the nearest bank. ...
More
Sort By