Consumer Complaints and Reviews

I have a card through Victoria's Secret and I had to switch jobs. I don't get paid enough to make on time payments once a month so, I've been missing payments. Comenity continues to call me on a daily basis, 10x a day some days and I do not answer because I have things around the house and family matters to attend to. When I do answer and talk to them and explain "I'm not sure when I can make a payment", they refer to it as "refusal to pay" which I find absolutely ridiculous! How am I refusing to pay when I explain my situation as to why I cannot make a payment today or within the next week? I am not refusing anything, I am just unable to. I'm going to be saving up the little bit of money I do have to pay this off so that I can close my account with VS because I'm sick of the collection calls and sick of being told I'm refusing to pay. I don't think that anybody should have to deal with things of this nature when they are experiencing hardships.

I received a letter from Comenity Capital Bank advising they had put a "hold" on my credit card. They indicated I had made a purchase at Forever 21. I called them as soon as I received the letter to advise them I had never applied for a credit card with them. They sent me a Fraud form about a week later and we filled it out and mailed it in. About a week later I received a bill from Forever 21 with a $27 late payment penalty so I called them again and they apologized and told me to discard the bill.
My sister was visiting us from Indiana and she saw the letter from Comenity Capital Bank and she got a bill from them just before she came to visit us in Arkansas. She also called to advise them she had never applied for a credit card with them. She was married so her last name is not the same as mine. I plan to contact Forever 21, but looks like I will have to do it by mail because I went online and could not find a customer service number to contact them. This looks like a major case of fraud over a wide area.

The Comenity Bank is committing fraud by deliberately not processing payments until after the payment is due. I mailed my November 11, 2016 on October 20, 2016. I called customer service today and the operator stated that my payment has yet to be received. This is the third time. Fraud. I am cancelling all of my Comenity accounts today and reporting my concerns to the Better Business Bureau and the attorney general.

They are stealing from consumers. As to not bore anyone reading this, I signed up for their card for the 0% offer on Wayfair. I got my first statement and immediately signed up for online payments (they do not allow for automatic payments...convenient) and never missed a payment. Until October, when I did miss a payment (I was traveling) and realized I had been charged interest since inception. I immediately paid off the card in full and asked why I'd been charged interest. They said Wayfair must have not sent them the fact that I was supposed to receive 0%. And now, it's past the 90 days that is in the fine print that you actually have to dispute something like this so there's nothing they can do. Watch yourself when signing up for any store credit cards that are not backed by the store itself!

I have a second job. Like MOST jobs today, your check can go directly on a debit card. Guess what, without a routing number. I'm supposed to pay CB an additional $9 just for using my PAY CARD to make a payment on time. They charge late fees of $37 - $10 more than the monthly payment. THEY do blind phone calls, so when you answer, there's no one there. You hang up but they have a record they called you. This so-called bank is in business for the late fees. They have made over 5 times more money off me on fees, over interest. No auto payment arrangements, $9 fee to pay with a DEBIT card! Contrast. My Discover allows auto pay, has real customer SERVICE. I love Discover. I will pay off my HSN and Catherine's cards and buy stuff off Amazon with my Discover or debit card.
How do I know I can trust these reviews about Comenity?
633,474 reviews on ConsumerAffairs are verified.
We require contact information to ensure our reviewers are real.
We use intelligent software that helps us maintain the integrity of reviews.
Our moderators read all reviews to verify quality and helpfulness.
For more information about reviews on ConsumerAffairs.com please visit our FAQ.

I noticed two charges on my PB account. I kept wondering why I wasn't able to pay my balance down and now I know why. I was charged 838.00 for a revolving promotional?? And then another 300.00 in Finance charges. I already pay 47.00 per month in finance charges. Beware of Comenity Bank and their endless fees. This bank should definitely be investigated for consumer fraud. I have sent PB a request to remove these fees so we will see.

I bought a present for my wife in Henri Bendel, NYC. They extended to me an Bendel credit card, administered by Comenity Bank. I paid the balance of $168.88 on time. I dialed your number and was communicated with a cumbersome system. I was asked to enter my bank account number and routing number. A few days later I dialed again and the system communicated that my balance was now zero. I then received a very aggressive letter saying that my payment had been rejected because my bank had returned the request for payment. Puzzled, I called my bank. The bank told me that no request for payment had ever been received. I called your phone line again and requested to talk with an agent. Said agent was totally inarticulate and kept repeating that I was in default because my bank had rejected the request for payment.
Every time that I said to her that no request ever reached the bank, your agent kept saying that the payment had been rejected or returned by my bank. According to her, I could pay the balance through her and pay a penalty of $9 for doing it through her. Despairing to be able to have a civilized conversation, I accepted. She said that I could do it with a VISA card, which I proceeded to do. She said that my card had been rejected also. Now this was getting scary. With my credit rating around 800 in my mind's eye I saw it slipping away because I was becoming indebted to a shady company. I then discovered that she meant VISA debit, not credit card and she now told me that credit cards were not accepted. I finally gave my bank coordinates (the same I had entered before but somehow not accepted by Comenity) to this nincompoop and I ended up paying $177.88 instead of $168.88.
Today I received another threatening letter from you requesting a payment of $168.99, a week after I paid to your agent and 3 days it was posted in my bank. Please find enclosed my cut-in-half Henri Bendel card that you administer. I do not appreciate, or need, your harassment. Besides, you already skimmed $9 from me, and that was your plan all along. Wasn't it? We all learn lessons through life. Some are hard to swallow, particularly when you deal with crooks.

I am disgusted with the fees this bank charges and to make it worst the customer service reps are more like bill collectors - nasty attitudes. I pay all my bills through bill pay. All my bills are paid way before the due dates. This bank has been posting my payments which are deducted from my bank 2 days prior to due date and Comenity is deliberately posting the payment 1 day after and charging my account $30. They are despicable.

I recently received a credit card through BJ's which uses Comenity Bank. The card was working great with no issues until today. I use my credit cards instead of my debit card for all transactions so that I can take advantage of the maximum bonus. To keep my credit card utilization rate low and not affect my credit score, I will typically pay the credit card as I use it, sometimes making the payment in the same day as the transaction, but usually no more than 2-3 days after the transaction is made. I do this with multiple credit cards, and have never run into any issues.
Today I went to use my BJ's credit card and it was declined. I knew it had nothing to do the with limit as I was nowhere close to reaching the max. So I called to find out thinking that maybe there was some sort of fraud thing or perhaps the merchant code was giving an issue. I was told that because I had multiple payments pending, they temporarily froze my account. No one could give me a logical answer as to why this would happen and what sense this makes to freeze someone's account because they make payments. I kept getting told it was policy and there was nothing that they could do. I insisted that there had to be a way to lift this freeze and that this was the most absurd thing I have ever heard off. I asked for a supervisor and again was told the same thing. There is nothing they can do. It is policy, that having multiple "pending" payments it will freeze my account.
The girl representative then stated in a snotty way, that I am making these payments prior to the statement closing, making it seem like I was doing something wrong. My response was pretty clear with a so what, I have that right to make payments and again use multiple cards in the same way and have never run into this issue. I again insisted and pleaded that they lift the freeze and allow my transaction to go through, as I was attempting to purchase oil not only for myself but for my tenants, and it was a time sensitive matter. She continued to say she "understood" but it is policy and there is nothing she or anyone could do.
Insisting and in my experience there is always something that can be done or someone that can do something, I asked to speak to another supervisor. A gentleman with Operations, came on the phone, and was to say the least not very pleasant. He too insisting that nothing can be done. I expressed that this is an obvious flaw in their system and the most absurd thing I have ever experienced. He then had the nerve to tell me to use one of my other cards, since there is nothing they can do.
I also learned that the multiple payments that I have made and have come out of my account, although it reflects as posted on my end, I was informed that all my payments were "pending" and they have not posted anything to my account on their end. When I asked "why would you accept my money, which is clearly out of my checking account, but not apply it to my credit card account." I was not given an answer and again was told "I'm sorry but there is nothing we can do".
I now lost the points/revenue that I would have generated from making this purchase with this particular credit card and fear that even if the freeze is lifted within the "24 hour timeframe" they gave me, that I will run into this problem again, especially with the holidays coming up, as I will not change the way I use my credit card. Overall, their customer service is terrible. If I could give negative stars I would give negative 5. They do not deserve a single star.

I have 4 store cards with them--Overstock, Woman Within, Lane Bryant and Gordmans. For the most part I like being able to shop at these stores. After trying to work with them to get them to change my due dates on the cards I started picking up on stories I was being told. They tried to tell me that one of the cards determined my due date by my zip code. Another told me the store demanded my due date be set to that. And as I've kept pushing about them changing my due date on the card they keep telling more and more lies... Now that it's become very obvious I am being lied to I have told them I will probably start closing these accounts as they get paid off. I have gotten a line of credit increase and 2 out of the 4 accounts have allowed for my due dates to be changed but they say there is nothing they can do for the other two. Hmmm. They told me the same thing about all of them a month ago!

Hello everyone. I have never made a review on a company much less on a review board, but I really want to share my experience with this company. They are completely a scam and do very shady business. About 1 month ago, I went school shopping with my daughter and every store we went into, they offered the 15% discount if you open a card today. So, I opened about 5 accounts throughout the day from different stores, PINK, NEW YORK and COMPANY, TALBOTS, Dress Barn and then they sent me a Mastercard from Gander. So of course to get the discount for opening a card, I used the cards that day. I just received my first bill from each one last week with a minimum payment of $27 due by October 8.
Last week, I received letters from all of the cards stating that I needed to send in a copy of my driver's license, a copy of my social security card, and a copy of my current utility bill to verify my identity. I did. I called just now and they have closed all of my accounts because they said they could not verify my utility bill (which has all of the same information as my DL and SS and applications). They informed me that they have closed all of my accounts and that I will need to reapply. I said, "Absolutely not. Your company is a scam and I should have listened to the reviews I saw online." I will be paying off all of my accounts, BUT please, do not get involved with this company. They are not legit. Now I am terrified that I have sent a copy of my social security card and DL and now they could do anything with that. I think I am going to seek legal counsel.

This is about the Victoria's Secret Angel card. Been a cardholder for almost 2 years and never had billing problem, but then suddenly this summer bills just didn't get delivered. They claim mail is being returned to them as undeliverable and repeatedly ask to update my address. My address is correct so I don't know what to do and I don't know where or who they are sending my mail too. They asked why don't I sign up for paperless billing, I did and even then their notifications were not reliable which is why I switched back to paper. Victoria's Secret won't even help, have not received bills, free birthday gift offer, rewards, nothing. All Victoria's Secret tells you is you have to call Comenity.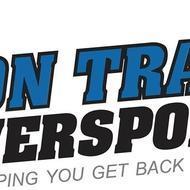 I had opened a Comenity Total Rewards Visa, only to have them after two months close it. Keep in mind all payments were on time and paid in full. I received a letter saying excessive inquiries and this too is incorrect. I had applied to a card to transfer a balance at zero percent and that prompted this action. Stay away from them at all cost. This bank's business practices are very poor and even the reps say they see this a lot and don't agree with this action either.

THE WORST CREDIT CARD COMPANY I'VE EVER DEALT WITH. CUSTOMER SERVICE IS AWFUL. I wish I NEVER would have opened an account with these people! I have never used them before and was buying a lot of furniture for our new home with Wayfair and thought it would be ok since I was getting 0% interest. I am a responsible customer who cares about credit and making sure payments are made on time. But comenity does not want you to keep the 0% and hope customers "Mess up" so they can charge a huge interest fee and make their money. It took them forever to even send me my card but said I can start using immediately (convenient).
As soon as I received the card, I setup a payment 2 weeks early to draft to make sure there were no issues. But I must have mixed up a number on my bank account # (my error) because I received a letter NOT AN EMAIL (WHICH I STATED I WANTED MY CORRESPONDENCE THROUGH) and of course took 2 weeks to get to me.
As soon as I realized there was a problem I immediately made a payment on the 20th (my actual payment due date) BUT it took Comenity 2 days to post my payment which made it LATE OF COURSE by 2 days. So now they are charging me a huge interest and refuse to reconsider even though they see it is a complete innocent error and I was trying to pay ahead of schedule. I have written them 4x and they are like robots who say the same thing and do not actually look into the situation. I called and discussed with a representative for 45 minutes who actually sounded like she was going to try to help and get it reversed but then we were disconnected. I tried calling back for an hour and their PHONES WERE DOWN?! The entire company was unreachable. I am just going to pay this card off and NEVER use them again. Do not waste your time! Its a gimmick.

HSN has their payment departments fragmented and hard to follow if you get behind because you lost your job. Comenity Bank is in "charge" of HSN credit card - not account. In getting a new position and explaining and trying to get a decent settlement price instead of the outrageous amount of monies they wanted, I had to be belittled by a jackass agent who collected my information and with attitude gave and I accepted a settlement. One payment the day of the arrangement and one payment 10 days later. So today (10 days later), I'm using the exact phone number given to me to call and make this payment and get an agent who knows nothing about the settlement and asks me for the full amount. OMG. Then when I start to explain to her the issue, she transfers me without telling me.
So now in a different department, already upset I get another agent with an attitude. And guess what Comenity, you don't get to tell someone how to behave as long as they are not yelling or cussing your sorry snotty asses. You don't get to interrupt me and you don't get to say "that's what I say." I warned you about your ** attitude and turned a true customer service dialogue back at you. You spent more time telling me how you were going to answer my questions vs answering them. You wanted to argue or comment on every little thing and guess what MY TIME is way too valuable for you to hear yourself stroke yourself. I had no idea originally that Comenity backed HSN or I would never have agreed to even have an account. HSN in bed with snakes. PS Yes, I enjoyed taking this time to write this review.

Avoid any vendor that has their credit card through them. I opened a credit account with Overstock.com. This bank refused to provide me with my account information however they emailed me a statement 2 DAYS after I opened the account. BUT without an account number I cannot access my statement to set up payments and without accessing my statement I cannot find out my account number. And of course if the payment is delayed they will attack my credit and try to damage it. This so called "Bank" is a big scammer. Any victims of their horrific business practices should start suing them. I know I am.

Simply B approved me for an account through Comenity bank. Worst mistake of my life!!! I only ordered two pair of shoes. My total price was only $30+. I pay all my bills online. I kept calling the automated voice feature and I keyed my information in as it prompt me to do so. Of course trying to find out how much is my balance it stated "no payment is due at this time" which was false!! I paid a total of $58 on the 6th of August because of late fees... Keep in mind this is supposed to be my payoff balance... But oh no!!! September is here. My balance is now $88.98!!!
As of today Wednesday, September 14, 2016, I have paid Comenity bank off and out!!! I have never been taken advantage of like Comenity bank has just simply robbed me!!! Never again will I ever apply for credit with these thieves!!! I'M trying to build my credit not destroy it. The nerve of this ** bank!!! Comenity bank owes a lot of customers $$$$ back big time!!! Late fees for what then your automated system is an automated liar!!! For future reference, do not apply with Comenity bank. Save your self money, time & drama!!!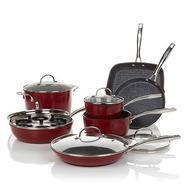 I have called Comenity Bank, HSN and I keep getting sent back and forth and back and forth and I am already disgusted on how I can resolved this problem. Maybe I should just sue HSN-Comenity Bank for burning my hands like I said regarding this horrible Curtis Stone Cookware they are selling that burns your hands when you touch the lids and handles. No other cookware in this world does that except this!
I have asked for a credit and told Comenity I am returning it and they still kept charging me non-stop financing charges. I already complained to HSN and asked them to take this cookware back and they referred me to the owner and back to HSN and back to the owner from Hong Kong - Jon Silverman who apparently was not even Curtis Stone? I want my $214.45 + the payments I made which totaled to $192.38 including financing charges and late fees. Why should I not get them all back? Then let me pay for the other items I purchased separately and pay for them as if I purchased them without this stupid cookware! Plus pay financing charges for them not with this cookware! Which may be a total of $100.00 only!

I opened an account with them through Venus. I signed up for online payments. I made my payments, for some reason they said it was returned due to invalid information on my bank account. They could not pull up my information to let me verify if the information was either put in correctly or incorrectly that I had to put the information in again via online. I did so. Triple checked that it was correct. I received the next month's statement with another returned fee. Now I have $78 in fees for products I have originally returned anyways. They still cannot verify whether the information is correct or not. They are crooks. I had to talk to a supervisor to pay this $78 so I can close my account out and be done with them for good! They are unwilling to work with you, or help you resolve the issue. They said "this is not common". But from the reviews I have read, obviously that is false.

I made my June payment on the 4th. It was not due until the 17th. I paid more than the min. due. On the 20th I was in Avenue and asked the store manager if I made a payment then would it go towards my July payment since the due date had passed. She said yes. She was wrong! I was called and told I failed to make my July payment. I told them I was told it was fine and they saw where two payments were entered in June. The woman understood the error. Told me I paid 4 days too early. She thanked me for trying to pay early. Informed me of the actual date I needed to wait for (24th). She reversed the late fee and I thought all was well. But instead they called me and told me I needed to pay 47 dollars as a min. payment instead of the usual 27. If they saw the error, apologized for misinforming me, and reversed the late fee, why was my min payment nearly double? Answer: "Just pay it. It's no big deal." It was to me.
Then a supervisor tells me they fixed it. Just pay my 27 by the 17th. I lost my card and reported it. I make my payment online where it says 0 min. due. I paid 27 anyway because I owed it and I assumed it said that due to the fix the supervisor did. I was wrong... They closed my account because my account was delinquent when I reported my lost card. No one told me! I was at first told it was too late and I would have to reapply. I got the notification that morning! Oh well. We did catch it in time. We can reopen it. Now I get my August statement for Sept pay. I am past due 20 dollars because I only paid 27. Now I made a mistake in June by believing a store employee. I made the mistake of thinking they understood the error reversed the late fee thus forgiving the first mistake. I made the mistake of believing the supervisor that the oversized min. payment had been repealed.
I made the mistake of believing them when they said they would send me out new cards. I made the mistake of believing the online account payment system that said "No min. due". Well I only half believed that because I knew I did owe the next month's min. payment so I paid it. Now they will set my account right if I just pay 7 dollars more than usual and they will extend me my "final courtesy" of reversing these late fees. Do I believe them? No and neither should you! I will pay the 7 dollars and probably more because I am done with these fools. It was never about 7 dollars or the original 20 extra, it was about making things right, acknowledging some culpability, and ultimately basic common sense customer service. EPIC FAIL. This phone call was their "final courtesy" as I will never shop at Avenue or use Comenity Bank credit again. Oh and I am spreading the word.

This company is horrible. I never received a notice that they took over Citi bank and was left with "your account ended with that bank." So if that's the case why are they calling me every 30 minutes wanting me to pay but I had the hardest time trying to get my account number from them. It wasn't until I said something about taking them to court is when they really wanted to listen and now my account was almost forwarded to Weltman, Weinberg, & Reis Co.
I tried seeking help but the only thing they wanted was money to set up payments even after they said my account was forwarded as a audit and there was nothing to do and kept saying we are recording the call like is that supposed to scare me. After Im done making these payments Im never signing up for a store credit card again. They made it a nightmare for me. Comenity Bank changed their name to Comenity Capital Bank and they had a 64 million lawsuit that they lost. I wish someone would do a class action lawsuit.

They updated my account and coded it incorrectly, and brought my 2009 bankruptcy back up to 2014. Because of this error, I can't refinance my house. This is costing me thousands of dollars. I have been trying to get them to send me a letter via fax and mail and they can't seem to handle that. I find it hard to believe they don't have a fax machine. I work for a large bank myself and know this goes against what banks are supposed to stand for. Do not ever have a Comenity Bank credit card. Stay away from this company.

Do not sign up for a card from this bank. I signed up for the card through Ideal Image. The Ideal Image website that goes through Comenity Bank, does not give correct information, it deceives and lies to you. When opening their statements, nowhere on the statements does it say a date when your package ends. Statements are supposed to have the ending dates on them, theirs do not. All theirs said was, Package Expiring soon, it never had a date. When informing Comenity Bank of this issue, all they did was take off the View Statement option and put a different link up, and then sent me a copy of all prior statements, after the fact that the package ended without me knowing. So now I have been charge, as if I never had the package in the first place and when you are trying to resolve the issue, they charge you late fees when they told you they wouldn't. Do not sign up for this card.

Today I received 3 phone calls from Comenity bank, and 1 text message. 12 DAYS TOO LATE... I made my payments to my credit card ON TIME at the beginning of the month. I was not notified until 12 days after my bank had refused payment (I made a mistake on the acct #) that my payment had been declined. My payment was due on the 17th, they were notified of this on the 14th. I then had numerous charges on my account all because of this mistake. I swear they just waited to notify me so they could add more charges. I was on the phone for 2 hrs, and 4 different supervisors, trying to get them to reverse some of these charges. My payment that was returned was only for $2 dollars. It is ludicrous how fast $2 dollars turned into $45.
Watch this company, they are incompetent. Also they could see that both cards were paid the same day, and my record is flawless. They told me I had not made any payment at all this month and I was going to have to go to the bank and get proof. After speaking with another supervisor I was told this was false information, my payment magically appeared. This company definitely needs to get their act together. I am still not satisfied with everything they did to resolve this issue. Buyer beware.

Today I was contacted by Ben ** at Comenity Bank. I have a card through Comenity bank from Victoria's Secret. I was keeping up with the payments, and then my other bills kept increasing and I was no longer able to make this a priority. Having a roof over my head and food on the table became my priority. I was getting charged late payments and payments on top of that. I couldn't keep up. I spoke with someone else from Comenity whom was very understanding and told me he knows life can be tough. He offered to close my card so it wouldn't keep charging me and told me "good luck" and to take care of it when I had the chance.
After that, I still get calls every single day about the card. None ever leave voicemails, but today, Ben ** left one. He was very threatening and rude in his voicemail. I called back and explained that I've already spoken with someone about the issue and that I have no way to pay for it at this time. I told him "I'm financial unable to." He said I AM able to, it's just that I don't WANT to. I said "no, I would if I could, but I do not have extra money after my regular bills." He said, "ma'am I'm not going to argue with you. You are able to, but you don't want to make it a priority."
I stated again that I am not able to. He asked "who makes the money then", and I said "my husband. But even after he pays all of the bills, we do not have extra money. We barely make ends meet right now." He said, "well I can see here that you were born in '93, so you are able to. You just don't want to. You can get an extra job. You can even get a second job. You just don't want to." I'm just lazy.
At this point, I'm in tears, with my baby on my lap. I tried my best to speak through my crying voice and say, "excuse me, I stay home with my baby while my husband works, I do not have the extra funds, let alone funds to put my son in daycare to get an extra job. Daycare alone is $400 per week. I wouldn't even have a paycheck left." I hung up, bawling. I couldn't get anything else out of my mouth without sounding like a crying mess. So, specialist Ben **, I may be 23 and look lazy to you because I am financially unable to get a job, but I raise our child and that is the most rewarding "job" someone can have. I hope to never be as miserable and disrespectful as you are.

I set up the payment account with them that allowed electronic communication with my bank ie; payment due notices and auto draft. After a year plus, and the payments being withdrawn on my bank account the day it is due I checked my statements online and discovered a $37.00 charge each month for the payment being late. It was either a weekend, or on some, after 8PM when they received it. This was whether it was on the due date or not.

I found out today after paying my accounts and placing an order that all 5 of my accounts were closed with any type of notice. When I called the number for my Buckle account it rang and rang. I then called and selected the option for a new customer, it finally rang to a person who could not tell me the exact reason of why my account was closed, but she did tell me that all my accounts were closed as of June 15th. I used my cards after June 15th, so therefore that's a lie. I spoke to a supervisor who then told me that even if you are in good standing they hold the right to close your account. Say WHAAAT?
I will now have a horrible credit report, I will now need to file bankruptcy. Thanks Comenity Bank for screwing me and my credit. I will never again trust an in store credit account. If it's not Visa or MasterCard from a bank that I bank with I do not need it. I have had a long standing with this bank as well. I am so angry. I read about this on the FICO forum but did not think too much about it. Shame on them!

Comenity Bank has taken over so many credit cards and their billing and payment practices are unsavory. They hold payments, and apparently have the right to do so. Often holding just long enough to make it late, charge fees and then not crediting as the minimum payment thereby making your next payment late again... an endless vicious cycle. Most recently they have been returning my payments back to my on-line bill pay and have done so two months in a row... they take no responsibility for this. My bill which was $27.00 and paid in full, is now due in the amount of $128.00. Nothing but fees because they RETURNED MY PAYMENTS TO MY BANK! Since there is no negative star rating, I had to give them one. Comenity Bank sucks and their business practices for posting, receiving and returning payments should be investigated. They should be fined for improper business practices!

I have a Crate and Barrel credit card that had a zero balance fraudulently used in store. I contact Comenity Bank who state that they will not correct the charges until there is proof that the card was fraudulently used. Crate and Barrel Loss Prevention contacts them the next day stating that charges were fraudulently charged (by a mistake of a sales person entering the wrong credit card number). Crate and Barrel contacts me informing me that a refund was made and they are ever so sorry. I log on and the charges (over $3,000!) are still there. I contact Comenity again who state that since the store is now involved and though they state yes I didn't make the charges, they still refuse to credit my card until they find the person who did make the charges and charge their account. Absolutely ridiculous! Close any and all accounts you may have with Comenity. They don't have the consumer's best interest in mind!

I applied for a J. Jill credit card for convenience and this is a nightmare. They moved me to paperless without my permission then the account gets locked up, I can't get my password - so I can't see what I owe. I returned a package and felt with the return my balance should be under $20, but the credit took a month to come through and I didn't want to pay the $100. I also couldn't figure out the balance and then had $50 of late fees over two months accrue. Please stay away from these crooks.
Company Name:

Comenity

Website:

http://www.comenity.net/