Online banking allows consumers to access their money online whenever and wherever they want. Use our guide to research and choose the best online bank for you. Online banks typically provide higher interest rates on online savings accounts and checking accounts. They also provide a legitimate alternative to consumers looking for something other than a traditional brick-and-mortar bank.
Why trust ConsumerAffairs?
Our recommendations are based on what reviewers say.
3,548,066 reviews on ConsumerAffairs are verified.
We require contact information to ensure our reviewers are real.
We use intelligent software that helps us maintain the integrity of reviews.
Our moderators read all reviews to verify quality and helpfulness.
Compare the Top 10 Online Bank Reviews

Chime
Read 362 Reviews

Online bank with a wealth of budgeting tools. The Pay Friends feature makes it easy to send money. Mobile notifications keep users up to date, and access to a large ATM network means withdrawing cash is simple, wherever you are.

Chat with a ConsumerAffairs decision guide

Live agent
Discover
Read 1,069 Reviews

Provides credit cards, banking services and loans. Get preapproved for credit cards on the website. Offers special credit cards for students and those who want travel benefits or cashback rewards.

Chat with a ConsumerAffairs decision guide

Live agent
Ally Bank
Read 1,300 Reviews

Offers online banking, robo-advisor trading, portfolio management and various loans. Stocks, ETFs, bonds, mutual funds, margin accounts and securities lending available. No commission or advisory fees.

Chat with a ConsumerAffairs decision guide

Live agent
Synchrony Financial
Read 1,289 Reviews

Formerly known as GE CareCredit. Works with chains and local companies to provide retail credit cards. Free credit score monitoring. Use the monthly payment calculator to estimate costs. View partnering brands on the website.

Chat with a ConsumerAffairs decision guide

Live agent
TD Bank
Read 1,087 Reviews

Provides digital checking and savings, credit cards, home equity and mortgage loans. Free mobile banking app. No monthly checking fee with $100 minimum balance. Customers 60 or older can earn interest on checking.

Chat with a ConsumerAffairs decision guide

Live agent
Capital One
Read 5,241 Reviews

Offers credit cards with features like travel rewards, cashback rewards and credit-building perks. No starting balance requirements for new checking accounts. Also offers home and auto loans. Limited branch locations.

Chat with a ConsumerAffairs decision guide

Live agent
SoFi Money
Read 17 Reviews

Online-only bank with super fast 60-second signup. There are no fees, and the APY on their hybrid check-savings account is 2.25%. Pay friends and family easily through the mobile app.

Chat with a ConsumerAffairs decision guide

Live agent
Simple
Read 15 Reviews

Online bank that helps users save and keep track of their spending with features like Safe-to-Spend. Users can qualify for a 2.02% APY if they have a Protected Goal Account that meets the minimum balance requirement.

Chat with a ConsumerAffairs decision guide

Live agent
Chase Online Banking
Read 169 Reviews

Chase online banking enables customers to deposit checks, check their balances and more, during any time of the day, on multiple devices. Customers can manage their accounts from their computers, smartphones or tablets.

Chat with a ConsumerAffairs decision guide

Live agent
Charles Schwab & Co.
Read 306 Reviews

Offers broker services, retirement planning, financial advising and specialized solutions. $0 commissions on online trades. No trade minimums and no account minimums. Upfront pricing listed online.

Chat with a ConsumerAffairs decision guide

Live agent
Green Dot Prepaid Cards
Read 7,478 Reviews

Manage your money easier with Green Dot Prepaid Cards. ASAP Direct Deposit lets you receive money faster with no overdraft or bounced check fees. Use anywhere in the United States that accepts Visa.

Chat with a ConsumerAffairs decision guide

Live agent
Bank of America Online Banking
Read 240 Reviews

Bank of America online banking offers its customers secure access to their checking and savings accounts. Other Bank of America services includes bill pay, customized alerts and the ability to transfer money between accounts.

Chat with a ConsumerAffairs decision guide

Live agent
Fidelity Investments
Read 666 Reviews

Offers complex wealth management, retirement planning, investment management and other financial services. Choose personalized planning from an advisor, robo-advising or a hybrid. No account fees or minimums to open an account.

Chat with a ConsumerAffairs decision guide

Live agent
USAA Banking
Read 644 Reviews

Serves former and current members of the military as well as their families. Offers insurance services, investments and tax help for qualified customers in addition to banking, credit cards and mortgages.

Chat with a ConsumerAffairs decision guide

Live agent
Aspiration
Read Author Review

An online bank offering one account that is a mix of a traditional checking and savings account. A solid 2% APY is a big attraction. Reimbursements for any ATM fees makes it easy to withdraw money wherever you are.

Chat with a ConsumerAffairs decision guide

Live agent
exSEED
Read Author Review

An online-only solution to student debt. Experts work with you to create a personalized repayment plan to help eliminate your student debt. The company claims it can save students up to $450 a month on their student loans.

Chat with a ConsumerAffairs decision guide

Live agent
Finn by Chase
Read Author Review

This mobile banking app, backed by a big name in banking, targets users looking to track their spending and save up for big purchases. Features like a debit card and direct deposit capabilities keep it highly functional.

Chat with a ConsumerAffairs decision guide

Live agent
GoBank
Read Author Review

An online-only bank with a highly rated mobile app, no overdraft fees and access to an extensive network of ATMs. This is a good option for those with less than optimal credit, as the bank does not check credit histories.

Chat with a ConsumerAffairs decision guide

Live agent
Greenhouse by Wells Fargo
Read Author Review

The convenience of a mobile banking app meets the security and reliability of a large bank. The app features budgeting tools, online bill pay and the opportunity to send money to friends and family.

Chat with a ConsumerAffairs decision guide

Live agent
Varo Money
Read Author Review

Offers free checking accounts, APY up to 2.8% on savings accounts and fee-free access to over 55,000 ATMs. Easy-to-use budgeting tools also sweeten the deal.

Chat with a ConsumerAffairs decision guide

Live agent
Our 4 favorite online checking accounts
When looking for the best online banks with a checking account, we considered fees, interest rates on checking and savings accounts, security, budgeting tools, account options, customer service, ATM availability, balance requirements and consumer reviews. When choosing an online bank, ask about security measures that ensure your money is safe. You should also find an online bank with an interface that feels straightforward and easy to use. Last of all, any online bank you choose to do business with should be backed by the Federal Deposit Insurance Corporation (FDIC), just like any traditional bank.
Our favorite online banking experience
Chime Bank
Company name
Contact

Logo
Summary
CHECKING ACCOUNT DETAILS

No minimum balance requirement
0% APY
$2.50 for out-of-network ATMs
What we like: Monthly maintenance fees and overdraft fees simply don't exist on Chime. In fact, Chime has practically no fees at all. Customers have access to over 38,000 MoneyPass ATMs, all of which have no withdrawal fee. This leads some people to wonder how Chime makes money. They do this by charging merchants instead of customers.
Consumers praise Chime's interface and additional features. One useful feature called Save When You Spend lets you round up every charge on your debit card. The additional cents added to the purchase are deposited into your Chime Savings account, which automatically comes with each checking account. Another great feature is Checkbook, which can write checks for you online and even send them for you. A direct deposit feature is available for paychecks. Chime will process the payment instantly instead of waiting a few days like other banks. If you want, you can even automatically divert 10 percent of your paycheck into your savings account.
Additional good news for international travelers is that Chime has no foreign transaction fee.
What to consider: The one fee that does exist on Chime is a $2.50 fee for out-of-network ATMs. Fortunately, with 38,000 ATMs available, this fee is easy to avoid. Another thing to keep in mind is that you don't earn interest on their checking account, and interest on the savings account is just 0.01 percent.
Our favorite online bank for budgeting
Simple
Company name
Contact

Logo
Summary
CHECKING ACCOUNT DETAILS

No minimum balance requirement
0.01% APY
No fees except from out-of-network ATMs
What we like: Simple is designed to help consumers budget better. With Simple's budgeting tools, you can specify how much your regular expenses are. Simple marks this money as necessary for those expenses. Then, it allocates money to savings categories created by users, like a vacation or a new pool. The money leftover is designated as safe-to-spend money. This makes it easy to know realistically how much money you have free to spend.
Simple has two types of accounts: the Simple Account and the Protected Goals Account. The Protected Goals Account is Simple's version of a savings account. It earns 2.02 percent APY if your account has $2,000 or more.
Like many other online banks, Simple is virtually fee-free. Simple has no minimum balance requirement, overdraft charges or monthly fees. With over 40,000 Allpoint ATMs, withdrawals are also free.
What to consider: Like other online-only banks, Simple has no physical locations. Simple doesn't provide any Certificates of Deposit (CD), so it's best to look elsewhere if you want a savings account with a higher interest return. You also are not able to deposit cash directly.
Our favorite online bank for interest rates
Ally Bank
Company name
Contact

Logo
Summary
CHECKING ACCOUNT DETAILS

No minimum balance requirement
0.1–0.6% APY
No fees for regular services
What we like: Ally's savings account has a 2.2 percent APY, no matter the account balance. That's one of the best APY rates you'll find on a savings account. You can also link your checking and savings account and receive free overdraft protection. Ally's checking account is as effortless as they come. It doesn't require an initial deposit or minimum balance. Interest is 0.1 percent for accounts with less than $15,000. For accounts with over $15,000, the interest is 0.6 percent. Remote deposits are available through the Ally app. You can also send or receive money from friends and family.
With Ally, you are able to use more than 43,000 Allpoint ATMs free of charge. Ally also provides a $10 allowance each month to reimburse users for charges incurred from using an out-of-network ATM.
Ally's customer service receives high praise from consumers. You can call by phone, chat online, send messages through online banking or even contact Ally on Twitter.
What to consider: Like other online banks, there are no physical branches and there's no way to deposit cash into an Ally account. Other than that, Ally is a safe bet for most people interested in online banking.
Our favorite online bank for students
Finn by Chase
Company name
Contact

Logo
Summary
CHECKING ACCOUNT DETAILS

No minimum balance requirement
0.01–0.04% APY
No monthly fees
What we like: Finn by Chase is an iOS and Android app. The app serves both as a banking tool and as a budgeting tool. Finn wasn't the first fully digital bank, but it was the first one backed by a large existing bank. Customer service specifically for Finn is available 24/7.
Finn offers a $100 signup bonus when you open a checking and savings account. You can specify an amount to automatically enter your savings account with every paycheck. You can also set up personalized savings transfers. For example, you can ask Finn to put $2 in savings every time you buy a coffee. Finn also has charts and emojis to help categorize spending.
Finn, like other online banks, has very few fees. There are no monthly fees or overdraft fees. If a user tries to spend more than is in her account, the payment is simply declined. Finn also has access to no-fee ATMs in every state.
Finn by Chase has a tiered interest rate structure on checking accounts. Accounts with less than $10,000 earn 0.01 percent interest, accounts with $10,000–$24,999 earn 0.03 percent interest and accounts with more than $25,000 earn 0.04 percent interest.
What to consider: Most savings accounts with Finn only earn 0.01 percent—not too impressive, especially compared to other online banks, some of which offer more than 2 percent in interest. The uber-youthful feel might also be a turnoff to some—not everyone wants to categorize their spending using emojis.
What is online banking?
Online banking is when you conduct financial transactions through a computer, tablet or mobile phone via the internet. Through online banking services, you can open a bank account, pay your bills, deposit and transfer funds, check your balance and apply for loans. It's also easy to keep track of changes in your account.
Online-only banks do not have physical branch locations. Usually, an online bank can provide their account holders with most of the same services as traditional banks. Customer service representatives are available over the phone, by email or via an online chat. Online banks can even make provisions for account holders to use other banks' ATMs to withdraw cash without paying a fee.
How does online banking work?
Sometimes called "internet banking" or "web banking," online banking makes it easy for account holders to manage their finances online through their computer or smartphone. Because online banks don't have the overhead associated with physical locations, they can often charge fewer or even no fees and offer higher interest rates on savings accounts.
To deposit a check, you can simply take a picture with your phone and upload it through your online banking's secure portal for payment. It's easy to check on your account's status and balance through apps or text messaging.
Are online banks safe to use?
Online banking security is more advanced than ever, and some experts consider online banks to be safer than brick-and-mortar banks. You complete all of your financial transactions through a secure web portal, and encryption scrambles your data, which makes it secure against hackers. Direct deposit eliminates the risk of someone stealing your check from the mail.
Plus, online banking often comes with sophisticated fraud monitoring, two-step authentication and login alerts. You should be sure to always use your data plan to access your online banking account. Accessing your online bank account while connected to public networks opens you up to hacking and unauthorized access.
Even if you're diligent, scammers are out there. To be on the safe side, make sure you have a hard-to-guess password, and don't write it down anywhere. Keep your device updated and never give account information over the phone or through email or text messages.
Online banking vs. traditional banking
Many traditional banks and credit unions offer online banking services that allow you to deposit checks and pay your bills quickly and conveniently online. On the other hand, an online bank doesn't have any physical branch locations, so making a bank run is never more difficult than pulling your phone out of your pocket.
A traditional bank is only open during regular business hours and closed on federal holidays. Lots of traditional banks and credit unions do not offer online services, but with an online bank, you can complete all your most important financial transactions anytime. Transfers go through almost immediately, and it's easier to monitor an online bank account for fraudulent or suspicious activity. The main disadvantage of online banking is that your access to your account will always be dependent upon a steady internet connection.
Pros and cons of online banking
Advantages of online banking
Whether you are a member of a traditional bank that has some online features, or you have just joined an online-only bank, it's great to know and take advantage of the benefits online banking offers.
Better interest earning and lower fees. Online banks don't have to spend money on physical locations, so they typically have lower fees and higher interest rates on checking and savings accounts. A common traditional savings account interest rate is 0.01 percent APY. Many online accounts have 1.50 percent APY. That's 150x more than a traditional account!
24/7 access. With an online bank, it doesn't matter what time it is or if it's a holiday—your account is fully accessible. You'll also never have to wait in line. Mobile apps that allow access to your bank information make it easy to keep on track of things wherever you go. You can view recent transactions and transfer money between accounts.
Online bill pay. Online bill pay is a great tool available at many traditional banks in addition to online-only banks. Paying bills has never been easier than with automated bill pay.
Extensive ATM networks. Most online banks have paired with an ATM network to allow fee-free access to thousands of ATMs.
App syncing. Several apps from online banks will also sync with other money apps or financial apps, meaning tracking your budget or paying your friends or family is that much easier.
Disadvantages of online banking
Online banking definitely has a strong list of pros, but like all things in life, it has its drawbacks. Some disadvantages of online banking include the inability to make cash deposits, lack of in-person communication and security risks.
No cash deposits. Many online-only banks don't have cash deposit capability. Some do, but the process can be cumbersome and discourages users from depositing cash.
Lack of in-person communication. While online banks offer help through customer service lines, in-app messaging and social media, face-to-face interactions are necessarily limited.
Security risks. Bank accounts online are vulnerable to the threats of hacking, malware and phishing. Even though online banking uses encryption software and other security measures to protect personal information, there will always be a risk to online banking.
Thank you, you have successfully subscribed to our newsletter!
What does the author have to say?

This mobile, online-only bank specializes in free checking accounts and savings accounts with high APY. Users who are looking for something different from traditional banks will find this online bank's lack of fees a welcome change of pace.
High interest on savings accounts: Users with a savings account start with 2.12% APY on their account. Some users who use the Varo debit card and meet other requirements are able to qualify for 2.8% APY.
Variety of banking options: In addition to regular checking and savings accounts, you can also take out a personal loan with this bank.
No fees: Varo doesn't have the traditional fees you expect from a traditional brick-and-mortar bank. There are no monthly fees, minimum balance requirement or transfer fees.
Easy ATM Access: Varo has partnered with Allpoint ATMs to allow fee-free access to over 55,000 ATMs across the country.
Budgeting tools: If you are looking to watch how you spend, Varo provides budgeting tools that allow you to track your spending and create savings goals.

Fewer fees than a traditional bank: The fees users expect from a traditional bank, like overdraft fees or charges if a minimum balance requirement isn't met, don't exist with Aspiration.
Mobile apps: Aspiration has two mobile apps: one for iOS and one for Android. Both are rated highly and allow users to deposit checks and view their accounts.
Fee-free ATMs: Aspiration doesn't charge any fees for ATMs. If an ATM charges you a fee, Aspiration will reimburse you for it.
Socially aware spending: Aspiration makes it easier to do business with socially responsible companies. Aspiration scores companies based on how active they are in their community and how they treat customers and employees.
Available customer service: Aspiration's customer service is available through Twitter, online chat, email and phone.
Protection against identity theft: If you lose money due to identity theft, Aspiration's limited insurance will be able to cover part of it.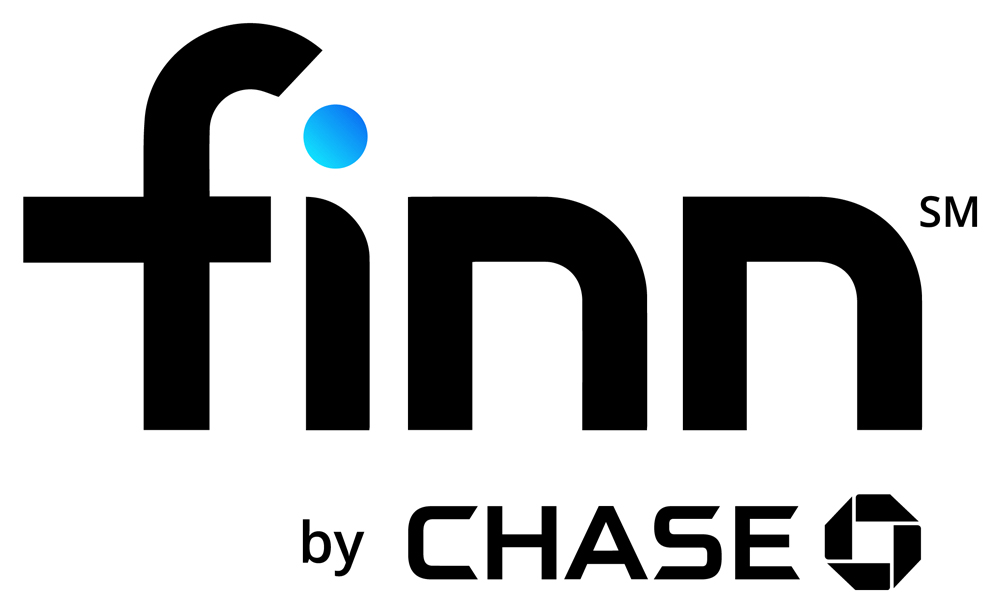 This mobile-only app lets you save in style. Budgeting tools and purchase tracking allow users to analyze their financial habits and create spending plans for the future. If you make 10 or more transactions in the first 60 days of opening an account, you'll even earn a $100 opening bonus.
Lightweight online banking:: Online banking becomes effortless with Finn by Chase's mobile app. But being lightweight doesn't stop it from being highly functional. You can still use a debit card, set up direct deposits and send money to friends and family.
Backed by Chase:: Those who are hesitant to try online-only banking can be comforted by the fact that Finn by Chase is the brainchild of a large bank, Chase. Finn, like other trustworthy banks, is also backed by the FDIC.
Save automatically:: Besides receiving a $100 bonus when opening an account with Finn by Chase, users can also add autosave rules that set aside cash for purchases that require some saving up.
Track spending:: Finn by Chase provides all the data that a mobile banking junkie could want. You can check out your spending history, look at trends and break down purchases by category.
Review your purchases:: You can do more than just review your purchases—you can also rate them. A happy, sad or neutral emoji will help you see which purchases have contributed to your wellbeing, which ones upset you and which ones didn't make a difference.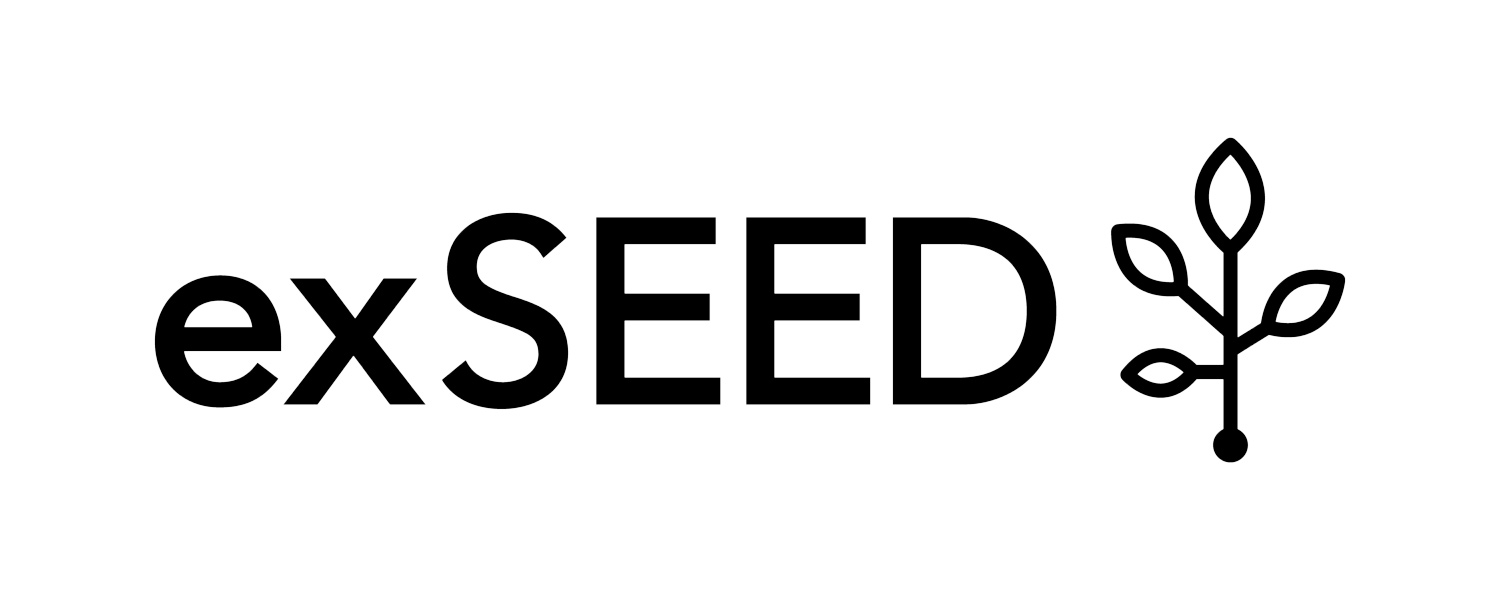 This company's goal is to work with students to "destroy student debt together." People with student debt can sit down with financial experts, assess their student debt and make a customized plan. The flat fee is based on how much the company saves you in payment and is straightforward and fair.
Initial consultation:: Your journey with exSEED begins with a consultation with a student debt expert. They assess your current financial wellbeing, examine your student debt and are able to estimate how much you will save on your student debt with help from exSEED.
Personalized repayment plan:: You are able to set your own financial goals and choose from a variety of payment plans. exSEED will help you choose the plan that best fits your lifestyle and current financial situation.
Expert help along the way:: If you have any questions about loan types, interest rates, payment plans or anything else regarding student debt, an exSEED expert will be able to help and give you the answers you need.
Flat fee:: exSEED charges a flat fee of 8% of whatever you saved by reducing your student loan payments with exSEED. If you aren't able to have your debt relieved, you pay nothing.
High level of security:: Highly secure technologies like 256-bit SSL encryption and two-factor authentications help exSEED protect your privacy and your money.

This online-only bank wins over users with its easy-to-use mobile app and its large, fee-free ATM network. The bank doesn't check credit histories, which makes it a convenient option for people who haven't had luck opening bank accounts in the past. Other benefits include immediate direct deposit and no monthly fee for those who maintain the minimum balance.
ATM access:: With GoBank, you'll have fee-free access to every ATM in the GoBank network. That means you'll have more than 42,000 locations to withdraw your cash.
Option for those with lower credit:: GoBank doesn't check your credit history before you open an account. This makes it a good option for those who have struggled to open an account in the past.
Faster direct deposits:: You can get your paycheck faster with GoBank. While most checks take several days to deposit into a traditional bank account, direct deposits with GoBank are processed instantly.
Convenient mobile app:: GoBank's mobile apps for iOS and Android receive high ratings from users. You can check your balance, find nearby in-network ATMs, deposit checks and send money from your phone or mobile device.
Deposit cash:: GoBank works with over 100,000 participating retailers to let you deposit cash directly into your bank account. This is difficult or impossible with most online banks.

This banking app has the appealing user experience of many other online banks with the additional perk of being backed by a major name in the banking industry. The checking and savings accounts offer a familiar experience to those who are used to traditional banks. Helpful budgeting features and the waiving of some fees, however, make this banking app stand out.
Two accounts working together:: Greenhouse's Set Aside Account lets you set aside any money you want to save for later. The Spending Account is meant for everyday expenditures and even allows users to set a cap on what they spend weekly.
Debit card included:: A Visa debit card comes with and is linked to Greenhouse's Spending Account. This card lets customers make payments using the money in the Spending Account.
Convenient mobile app:: Greenhouse's app lets you set up an account with Wells Fargo. Through the app, you can view your accounts and online statements and enroll in Bill Pay. This lets you pay your bills automatically online.
Send money:: Greenhouse has partnered with the Zelle app to allow for a quick transfer of money to friends or family with a domestic bank account.
No overdraft fees:: Greenhouse has several features to remind you of how much money is in your account and to prevent you from overspending. But, the case that you do overspend, they won't charge an overdraft fee.
You're signed up
We'll start sending you the news you need delivered straight to you. We value your privacy. Unsubscribe easily.
Comparing
×