Consumer Complaints and Reviews

I opened an account online only because years ago I had an account with you and had no issues. So with us relocating back to the East Coast I figured, "Why not?" Yep. The biggest mistake I ever made after my uncle sent 3 mobile deposit which were part of my inheritance. You closed it within an hour and I have to wait 15 days for that money to be sent to me. Well thanks to you guys my family has been evicted from our home and now have nowhere to live other than our van. So you will be hearing from my attorney.

SunTrust bank can lose more deposits than any other bank I know. They once lost a cash deposit through a teller! Thank God I kept my receipt! But it still was a few days before they could put my money back, not to mention the hassle. This time it is a mobile deposit that was deposited then removed! And that it's going to take 7 to 10 business days to retrieve! When my checks run out this bank will be history.

I filed a claim with Suntrust and they are having me jump through hurdles just to FILE the claim. I went online and filed via the online site and they had me fill out this long application for the claim. I filed it along with proof of my claim and thought I was finished. I checked my email and they are having me fill out a physical paper and making me fax it back to them. Mind you the paper says exactly what the online claim said. So I'm confused as to why I have to do an electronic claim AND a paper claim. I'm EXTREMELY dissatisfied with my account and will close them as soon as I can make it into a branch.
My Bank of America and Wells Fargo accounts have never ever put me through so much hassle. Bank of America all I have to do is call and file the claim and I have a provisional credit in as soon as 12 hours. Wells Fargo is the same way. I'm also disappointed that Suntrust does not have temporary cards. Suntrust, you guys need to catch up with the times if you would like to stay relevant. But that's just my opinion.

I used to love dealing with Suntrust. At some point, they started outsourcing their calls and it became a nightmare. For one instance, I spent three hours on the phone with five different calls and four different stories to find out what was preventing a payment from processing when money was in the account. The call center is all too quick to give you a generic answer or "Best guess" rather than to help you actually resolve the issue. This has happened with other issues, where you are given an incorrect answer just to get you off of the phone. Additionally, if you are subject to your card being stolen, you will not be able to reach them 24 hours a day. I am changing banks and looking for someone who cares more about their customers and less about saving money by outsourcing staff.

Suntrust has been overcharging my account for OCM analysis fees for at least two years. The charges are around $1000 a month spread across 13 accounts. I brought it to their attention in January. They still haven't resolved the matter. I have asked to talk to someone at the main office and have been told they are not trained to talk to customers. The people I am allowed to talk to tell me they can't help me... they agreed I am being overcharged. I have emails from the internal people admitting they overcharged me and owe me refunds... and the people that CAN help me... well they are not trained to talk to customers... that is what I'm told.
How do I know I can trust these reviews about Suntrust?
789,262 reviews on ConsumerAffairs are verified.
We require contact information to ensure our reviewers are real.
We use intelligent software that helps us maintain the integrity of reviews.
Our moderators read all reviews to verify quality and helpfulness.
For more information about reviews on ConsumerAffairs.com please visit our FAQ.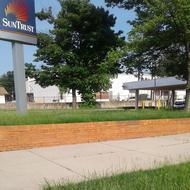 I was thinking about banking with them because it is close to my job. This Suntrust is not in the best area but that doesn't mean it looks like it's abandoned or a prop in a scary movie. The outside looks terrible. The grass has to be at least 7 to 9 inches long. I never in my life seen anything like this. In my life its a disgrace and a shame. It's the Oxon Hill MD and Eastover branch. I really hope someone read this and do something about it and I know this might be something silly to complain about but this is just so uncommon.

I recently opened a checking/savings account. I made errors in my account and became overdrawn a couple of times but immediately put funds in the account. I made a mobile deposit a check from another account into Suntrust, realized the very next day that I deposited the wrong check. Contacted customer service and asked if the deposit could be stopped. Explained the situation. I was told "no" and that the check would just come back as a return deposit item.
Fast forward to 5/17/17 my ATM card would not work, contacted Suntrust who told me due to the return deposit item my account was flagged by the FRAUD dept. and all funds are on hold and the accounts are being closed. My social security check was just direct deposited that day and I cannot access my FUNDS. No refund for 10-14 days. In VA I am pretty sure it is against the law to freeze social security benefits!! They are a bunch of idiots and I am going to consult an attorney.

Originally came on board when I moved into the Tidewater area of Virginia back in 1990 when it was Crestar. Through the years a mostly positive experience, especially at the branch level with a variety of locations with both management and staff having a genuine interest in their customers. I would even go so far as to compliment the quality of my experience as being the same at corporate level dealing with their mortgage, equity, and credit card departments. However, within the last 5-7 years, things have gone downhill in reference to the quality of their customer service. We are now being treated with disrespect, and apparently they no longer care about the regular customers who are not their commercial accounts or "special high deposit" members.
After 27 years, my wife and I finally had enough and went to a credit union competitor in the area and our experience was refreshingly positive. We have attempted to close our account as of the end of March, and, as of this date, the account still hasn't been closed. We had several issues with their equity people last fall by instantly changing our payment amount after ten years, and when we refused to pay, they went into our account and pulled varying amounts out on four different occasions between late January and early March. We finally have solved our issues with the equity people (after 6 months of stress and aggravation). Their mortgage bill isn't considered late until close of business on the 17th of the month, but they will start blowing up your phone with "courtesy calls" as of the 3rd of the month.
I have invested over 200,000.00 in payments since 2006, yet I am treated as if I'm ready to skip out on them if I don't pay on the 1st. This is another scheme they've started within the last few years. I only hope that in the not too distant future that my account will be closed, after 6 weeks and numerous calls, visits, and emails. I think I've made my point, so my only recommendation to a potential customer is that you avoid Suntrust, as well as the other "way too big and impersonal" financial institutions, and stick with the smaller hometown banks, or that you give one of the credit unions in the area a chance where you'll be treated with care and respect. You know, the way ALL BANKS used to be.

I recently started a new checking account through the online setup. I was approved and continued to setup my online banking. Once I had this completed, I then did a mobile deposit... This is where it starting failing. The check was a payroll check from my employer. The check cleared and the cash was sent to SunTrust (received the approval documents from my employer showing the checked cleared and the money was transferred to SunTrust). I checked the following week but my login information did not work! It turns out, they closed my account for NO REASON. Which in the agreement it says they can without one. OK you don't want my business, that's cool with me. However, SunTrust says they will send me a check in the mail on APRIL 2018!!! A full year before I will get the check??!!! I visited a branch about the issue. They said they do not know why it would take this that long...
Do I have any right for legal action? If you ask me, I feel like I could take legal action for damages since this is my money, they have it, and they won't send it for a full year which would hurt my payments on bills and cause interest on open accounts and also damaging my credit score due to the funds will not be available for a year. Let me know what you all think. Thanks but NO THANKS TO YOU SUNTRUST!!! I would give SUNTRUST "0" stars if that was possible.

I decided to Bank with Suntrust. It was a quick 2 month venture when they decided to close my account with no notification. I called them and that's when they told me (no letter no phone call email or anything). So I said "fine, I'll take my business elsewhere." Meanwhile I had two direct deposits come in. And you'd think they would let me just withdraw my money and move on (after all they broke up with me and they ended it). No!!! They saying I have to wait 15 days to get my own money and they will send it via check in the mail which is a waste of time, paper, postage and resources!!! There's no number for their back office and nobody that you can speak to.
Bank reps over the phone just read notes and tell you that they don't know anything, I've been to a banking center 4 times already and all they do is call the back office. In fact, I'm here now, been here an hour while this poor Rep is on hold with the back office right now. I've had 3 people from the back office tell this rep 3 different things. 2 say they don't see my direct deposit at all and 1 saying they do see it but it's pending! The supervisor we're on hold with don't even see it. 3 people and 3 different stories that are inconsistent! Point is, I wouldn't Bank with a Suntrust if they paid me to Bank there. I don't agree to outsourcing your customer service to people who have no idea what they're doing or being bounced around to incompetent Reps and Supervisors who give you 3 different answers and then holding funds hostage for 15 business days in a world where people need to pay their bills.

I have been banking with Suntrust for more years than I can remember. The service has become progressively worse. It is impossible to get service at the drive-through in a decent amount of time or within the bank for that matter, as well. There are usually 2 tellers in the bank to serve both the drive-through customers and those inside the bank. One teller is usually busy with something else and doesn't attend to customers thereby making the customers wait at least 10 minutes to be served. After that wait time, they don't even take the time ask what you need. They just go ahead and process what is in front of them without any interaction. Time to look for a new bank!!

FIRST of all. This is more of a warning than it is a complaint, although it is that, too. They have deleted my comments off of Facebook and social media warning their customers that they are charging overdraft fees to accounts that have not been overdrafted. This has happened to me several times and I actually worked at Suntrust before so I understand how to read my online account and I know that I am being charged fees that I did not incur. I warned people to check their accounts on Facebook and they deleted my comments. It is awful to me thinking how many people aren't noticing this bad business practice!!!
I have reached out to them and they are refusing to issue my money back stating that there must have been a point where I overdrafted and incurred the charge, but after sending my statements in proving otherwise they are still refusing. I have switched banks and refuse to do business with them EVER AGAIN!!! I recommend anyone and everyone if you are not willing to leave them then please check your accounts!!!

I have had horrible experiences with them. Every time I need a service, other than holding my money, I get charged or the runaround. I have made a lot of financial mistakes in my life. But of those, joining this bank was the biggest. They also train their employees to be the least helpful to the customer. I mean it is a business, meaning I am benefiting you all by keeping my money in your institution. But no more. I am removing my money, which may not affect you on its own; aggregation though is the reason for this post. But then again, you all are losing a lot lately. If I were you I would change my model of taking money from us and invest in us, so we could reinvest in you.

STAY AWAY FROM SUNTRUST BANK: I generally don't put businesses on blast but this financial institution deserves it. If you have a penny in any Suntrust bank go get it out ASAP! Do not bank with this financial institution!!! They are overcharging their customers who are veterans for their CSRs errors. They do not take ownership or responsibility of their staff who fails to inform the clients. Worse bank ever!!! All I asked was for them to close my bank accounts. You close one and not the other. You gave a signed paper saying it is closed but you didn't close it. Who does that? Obviously Suntrust Bank!!! Fuming today!!! #onUp @SunTrust #Suntrustbank @WilliamHRogersJrCEO Please share with your FBF & Friends!!!

ON so many occasions I have needed to contact Suntrust. Once for a robbery, several times for security holds, once for a lost or stolen card. The maze of voice prompts is disgusting, you can almost never access a live person. Finally when I am told I will be connected to a live person it is always no less than 10 minutes. REALLY? Today my wife is stranded with a security hold. While I appreciate the looking out for security, there should be a quicker way to get access. I was told my wait would be 25-30 minutes. I had three cell phones dialing different numbers, they all go to the same place and all had at least 20 minutes of wait time. This is not good service especially when banks like BBT can get to you in less than 2 minutes every time. These guys just don't care. They want everything done by voice machine and outsource half of everything else. Not the old Suntrust. Tomorrow I will no longer be a customer. Go to BBT. They have GREAT service.

This evening I noticed that there were charges drafted from my account without my knowledge from Suntrust. When I called I was told that there was an account with my name on it that was "CLOSED" and sent to collections with a balance and that the bank has a "right to offset" and garnish any accounts with a positive balance to satisfy a debt on a "CLOSED" account. I have had my money direct deposited from my employer for a year with this bank and have had my 2016 taxes deposited into the account with nothing removed from my account. The said account was closed on January 8, 2017. There were NO credit collection actions taken on the account, I NEVER received any calls, or any type of collection efforts at all. The bank representative claims that there were two letters sent out and from that point the account went to the collection department.
This is an illegal garnishment. The right to offset applies only to an open account or a debt applied to an open account to either a primary account holder or a joint account holder. There is no language set forth in the agreement that states that a right to offset is applied to an account that has been officially closed by either the bank or the account holder or sent to collections.
Additionally, I was informed that the 2 letters were automatically generated which did I did NOT receive from the representative I spoke with. Nothing was sent to me in writing stating anything about the $620.31 garnishment being off-set from my account either. The deposit contract was terminated when the accounts were charged off, and the account was Closed! thus ending their rights to collect in this way.
I was informed that Suntrust receives a report of these types of debts from everyone who banks with Suntrust and this account just so happened to show up on the reports after 4 months??? However, upon questioning about the length of time and how often the banks review a debt, I was told that they look at them every day. What's even more bizarre is that most banks would immediately review a fresh debt that has entered into collections especially within a 180-day window. However, it was only after I opened another account with another bank and had funds transferred from Suntrust to the other bank that they had somehow claimed a right to exercise their so-called "right to offset"?
How the heck did I open another account with another institution (a credit union) to include another deposit account with SUNTRUST with a debt I owed to another bank??? This type of collection has interfered with two major situations that are imperative to my children's welfare: the payment to my attorney in a child custody case!!!
There are only two things that I want to resolve this case: 1) The current account that I have with this bank was currently opened. It was not opened during the time frame that was specified by the representative with this bank for a previous account. Thus, the account that was claimed to be in debt, was closed prior to me opening a new account. Solution: I want my money refunded and this transaction reversed!! I don't care how you send it back. Traveller's check or money order!!! I want it mailed certified in 1-3 days; 2) I will no longer bank with Suntrust ever AGAIN!!! Please shut down the new account that was opened with this bank!!! I want my money back right now!!! Thank you IN ADVANCE!!

All the management cares about is opening accounts and making the average wait time no less than 30 minutes! I tried to close my account last month because my paychecks are erratic and the bank fees are staggering. After having some charges on my account from a computer game glitch, I just wanted to be done with it.
The Branch Manager(South DeLand) self proclaimed her "going to be a hero" status and help me get the money refunded back to the account plus bank fees. She went over my charges and I even admitted that I play the game and most charges were accurate, but due to my internet or a glitch in the app, I did not receive the game on my device but I was charged for it anyway. She interjected and said, "So these are not charges you made and received the service for." I assumed she was delegating how she was going to help me, and made me sign a form for the discrepancies. I even wrote on the form, purchased a game and it didn't populate. Called Google and they told me to take it up with the App developer."
I informed and asked THREE times that I still wanted the account shut down and was informed that it was and that nothing else could come through. They just needed to keep it open for the credits I would receive. Subsequently, she put the paperwork through to the fraud department and I got some jerk who made it his life mission to prove that I was the one playing the game which was never denied in the first place! I asked for the supervisor of the bank's main executive branch in Atlanta and he apologetically told me the manager should have not submitted as a fraudulent transaction, they should have and could have closed the account down immediately, regardless of the credits. Which they did not issue. The bank account incurred more charges because of bills that were autodebited. (Yes, they left it open and told me I should have cancelled my bill pay.)
When I confronted the manager with her incompetence, she shockingly declared that she credited the fees...new fees...and I misrepresented the original charge dispute. And also declared the Atlanta supervisor was incorrect and not accurate...which he was the only decent and honest person I dealt with! To top it off, she didn't refile the paperwork accurately. And I am just out. To me, this would have been the first thing to amend! This is truly a case of not knowing what they are doing. If one person needs my advice, this long explanation was well worth it!

I filed my taxes with direct deposit option. Suntrust bank closed my account due to overdrawn for 60 days; For which I was not informed. When my income tax direct deposit was received by Suntrust after the account was closed, the amount my account was negative was removed by Suntrust to negative out the balance of my account (Without permission)! When I called my bank to find out why my taxes hadn't been received yet. I was informed by Suntrust the account was closed on the 18th, the income tax check/direct deposit was received by SunTrust and the owed amount removed by SunTrust, then mailed to me and should be received in 8-10 days.
I waited and still did not received the check via mail. So I called Suntrust asking if I could have them void out the "sent check" and write another that I can pick up in my local branch. After she spoke with recovery I was told I could go ahead and go to the local Suntrust branch and show proper identification, have them call recovery and they would write me a check.
I went to the local branch, spoke with the person at the desk who did as requested and called the recovery team. Suntrust recovery team said were "no notes on the account regarding that" relayed the gentleman behind the desk who immediately tried to start the process for me. To eventually find out that the direct deposit to the JOINT ACCOUNT was in my wife's name and that there was nothing that I could do about it. I am the primary account holder and if the debt to SunTrust was taken out then it was received by the account and therefore should have either reopened the account or I should have had access to the money in mine and my wife's account. It's jointly filed taxes.
The problem with my situation now: I don't know IF a check will come via mail or even IF it was sent in the first place. The bank took my money without asking after my account was closed. They have denied me access to my money, have repetitively lied to me about what is going on with the account, and when the phone records were then requested for records; I was told by Suntrust that I can't have them "because of-"security reasons" I don't know who to trust anymore and I don't know what I can do about my existing situation. I'm going through an eviction and have no access to my income tax refund.

After banking with Suntrust for 22 years, I am very dissatisfied with Suntrust. My purse with my check book was stolen. I immediately reported it to Suntrust and to Suntrust fraud. After, I went to Suntrust branch to make sure that Suntrust had all information required from me to make sure that my bank account was not access by fraudulent activity. 2 days pass by and Suntrust paid 2 fraudulent checks that were on the list of LOST checks, DO NOT PAY. These fraudulent checks did not even had a signature close to my signature, still were paid by Suntrust leaving my checking account with 0 balance. After all the mistakes that Suntrust committed paying these fraudulent checks, I have to wait with 0 monies in my account for 15 business days! Incredible... Very bad security breach with all precautions taken by me. TERRIBLE CUSTOMER SERVICE.

Twice Suntrust Mortgage have miscopied my Checking Account number from the Reoccurring Payment form submitted. After the first error, I called 1-800-634-7928, detailed the problem, had the representative to pull the form which contained the information. She located my information and corrected things for me or so she said. I asked to read back the account they had since she had just now corrected it on the phone. It was right. Yet, today I received letter dated the day of my phone call, March 20, with another botched miscopy of my account number. So, since March 3, I have been extremely diligent to submit the reoccurring form and to have it set up by April 1.
Now I am wondering will they ever get things right! I am afraid to submit a new form since that may even more confusion, so I guess I will pay at my Suntrust Bank branch, April 1. No, I do not want to set up internet banking until I have a more secure computer and browsing and a Lifelock plan that includes banking protection. I am so, so sorry tonight that I put all of my money back in Suntrust. I did so to make things easier for me, a 72 year old woman. Instead I am treated abominably twice this year after recovering from fraud of $36.000 on my Suntrust Checking Account which closed after my money was reimbursed by the bank and the rest by PayPal. You would think that Suntrust would hire competent people. It does not seem so!

Business account for over 10 yrs, many problems in the past... some addressed by feds in fines this bank paid. ATM this bank is holding over $30k (at some point over 40k) in cashier check from a local bank for a week... that's like cash, I can just walk in that bank and walk with cash, but in this evolved society we don't want to walk around with bags of cash and guns ready. Think twice if you want or have an account with Suntrust! Doesn't matter if you talk with everybody you can, they ignore you, they illegally block your business and don't care. It's time for Suntrust to pay more in fines. We verified with the emitting bank and all the funds cleared on 3.20.17, deposit made on 3.17.17 and the hold is for 3.25.17 that on a Saturday! Now I'll have to move all the accounts to a better bank... but also this isn't easy at Suntrust.

I have some issues with the bank earlier: Needed extra debit card to send to my mom and was explained it's impossible, spent over 30 minutes explaining the situation and guy just tried to give me loan, etc. Next the bank charged my minor, who just opened bank account, ridiculous fees for paper statements. Today I met the same operator who does not know what she is doing. I asked for supervisor and understand I just need to look for different bank because I don't need bank with the attitude. I understand that corporations are also people but please treat your customers right otherwise they will be gone. By the way when I called and asked to close my bank account I was surprised again because person did not even asked me why. I am glad I have a choice, better rates, no fees. So no regrets, I am ready to bank with the someone who appreciate my hard earned finances.

Suntrust Bank Atlanta, GA. Someone broke into my car and stole both of my debit cards along with my purse and my backpack. They spent $2300.00 from my Suntrust account and $200 from my other debit. The other bank, PNC, and they refunded my money immediately. Suntrust refuses to refund any of my money and I do not understand why.
Two days before this happened, I went to a home improvement store to purchase some flooring for my house, and Suntrust blocked the sale until I called them and then they said that it was not a "customary" purchase but then unsuspended my card for use at that time. But when the thieves took my cards, they bought over 700 dollars worth of tennis shoes and 450 dollars worth of groceries on the same day, along with other misc purchases. Talk about an irregular purchase, tennis shoes and bread and milk and crap. But not flooring for my home, that's too outrageous so lets block her card, but hey let the crooks buy 700 bucks worth of sneakers, yeah that's not suspicious at all. This is a horrible bank and as soon as I get my money back I am GONE.

I am writing here to make you aware of the situation that had occurred on 3.13.2017 at the Cloverly bank location of Sun Trust bank MD. I am extremely surprised by the reaction of the manager, who started yelling at me, so randomly, when I was looking inside my purse to make a deposit, being considerate of others waiting in the line. He was not only disrespectful to me by shouting at me, "you are not paying attention to me, you are rude" while there were several customers standing on the line, asked me to not only look at him, while he is talking, but also listen to him about an incident that was resolved long time ago, inconsiderate of others waiting there for a very long time. He had no reason to lose his cool. He is a misogynist, racist and totally unprofessional for making such rude remarks in front of such a large waiting crowd.
I am a customer who is worthy of respect and a professional treatment. The matter still remains unsolved with the Sun Trust Management. I also have several other people who had later switched out of this bank due to similar incident, I am really concerned about that branch manager Cliff and I feel that you are the most appropriate point of contact. I can only hope that you will take my request seriously, look into this matter and take necessary action.

I received a letter saying that my bank card had been frozen due to suspicious activity and I was given a phone number to call. When I called the 888 number I had to listen to offer after offer and finally when it was over there was a message that said the number had been changed and another number was provided. It was like a phone call to the Jerry Springer or the Maury Show with special offers just for me. I would have liked this bank to show more professionalism instead of typical bottom dwelling practices.

A wallet was found in a Home Depot... somewhere. Security called Suntrust due to a credit card being issued by them found inside. Evidently, the number was reported incorrectly and my credit cards (all!) were flagged and denied. I have all my cards and was NOT at Home Depot. I had just paid them off entirely (almost 5k). All for the privilege of being denied, and forget about any plans I had for the weekend. I called customer service, waited for 27 mins to talk to someone only to be told I have to go to my branch and produce ID. GREAT. INCONVENIENT OVER THE WEEKEND. I can deal, be it burns me up that no one called... (I checked ALL unknown numbers on my phone) and that some random person can cause my credit to be held. What if they froze my checking account too? I have all security answers, pins, etc. Not good enough. Ridiculous.

I call into question how much training for employee interaction is given or required in training managers for store operations. How to deal with people concerning job duties. How much care about knowing your employee and how to get them to work better at their job. Are protocols in place to properly handle employees. I don't believe yelling across the room or down the line at an employee is proper!!! I overheard a conversation at Walmart of how employees must feel and are reluctant to respond to orders when they are embarrassed in front of customers and fellow employees!!! Since I also am a customer at the branch in question, I render to look forward each time I go into the branch!!!
How did someone get be a manager like this??? Who could have given a go ahead for this!!? Who qualified her?? I have to wonder how Suntrust Bank put all their effort into just training and not include personal interaction for employees!? I have dealt with the public and employee interactions all my life (55 years). I have seen a lot of managers come and go. My first priority is get to know an employee to better understand their commitment in working for me. Care about your employee! I don't think I would never tell a group of employees that such and such was leaving soon!!! I have been at the branch only once when an employee was called out from across the lobby in front of customers and fellow employees. Thanks very much.

I have been with this bank since 1998 and the customer service is getting very very poor and now even their online banking is going to pot. To begin with when trying to call the branch located in Hixson, TN, the personnel are always BUSY. You then get transferred to the Branch Manager who is also busy but at least you get their voicemail so you can leave a message right? Wrong, the voice mail is full so you can't leave message but you do get transferred back to the floor BUT they are still busy so you get returned to the branch manager again. This could go on for hours and I expect if you played round robin long enough, someone might finally answer. Sorry, I don't have that kind of patience.
After many years of using the bank's website, tonight it decided it did not like my login. I opted to obtain a new password since I figured that was the problem. I received the new password via email and attempted to again log in. The website again did not accept the password that the bank sent me but this time I was politely informed that I was blocked because of too many errors trying to log in. I was given a number to call for assistance. The person answering the phone was a foreigner (I can only guess where they were from) and not only could not pronounce my name correctly but I could not clearly understand a word they were saying. Forget that.
In retrospect I recall that every message I sent to Suntrust, through their "secure" online system received a response signed by a foreigner. And to think, all this time I thought Suntrust was an American Bank. Live and learn. I'm going hunting, surely that is an American bank out there that still believes in the American way and customer service, at least maybe they will speak English.

I don't know why they have 1866 call for, what they are. Don't know what to do. All they just answer the phone, can't tell you anything. All they this just read your bank account and tell you and keep saying the same thing. I don't know why hire them for just used machine or automatic or robot can do the same as them and all Suntrust need from you is all fees. Now I know why everyone tell me "Don't bank with Suntrust." I will never bank with Suntrust again.

I made an online payment twice. Second one by mistake and I could NOT cancel. Suntrust online is not user-friendly. Then when I called Suntrust Bank, they could not cancel the second transaction! I've never seen or heard such a thing. What an INCONVENIENCE.
Company Name:

Suntrust

Address:

303 Peachtreet St, N.E.

City:

Atlanta

State/Province:

GA

Postal Code:

30308

Country:

United States

Website:

http://www.suntrust.com/