Consumer Complaints and Reviews

Mob style tactics to collect and overcharge fees and penalties. It all seemed like they were willing to help a disabled Vet with financial problems, I wasn't always in distress and hoped to recover my credit rating. There is no way to please these people, endless fees for paying on time, late, whatever, it's a scam to cheat good people out of their hard earned money. I was injured and almost died, and explained to the low-life (probably one of those people who live in the sewer in Las Vegas, and a business in Las Vegas). Anyway, what a sleazy operation! Like the mob, but I borrowed money from a loan shark once and he was more respectful and sympathetic than these foreigners. They have call you and demand you pay them now, with a credit card number.
Anyway, I told her that I had a brain injury and it would take some time to recover... She said I wouldn't get away with paying just because I had a "headache"!!! I had a serious skull fracture and concussion, and this ingrate is judging me because of a sleazy scam based loan shark business. I tried to pay what I could and they demand the minimum payment, then add fees, endless fees, and do not offer auto bill pay, why? Because they make a fortune from the penalties. I have been able to make arrangements with all my other creditors, except them, they don't want you to pay, they want you to be tied up with fees and penalties. I actually got to speak to someone with a brain and they sounded reasonable, but they probably got fired because they were sympathetic.
I even told them they were mobsters posing as a legitimate credit card company. They destroyed my credit and still demand payments even though I thought we were still in a negotiation mode. They make more from you if you are late, and don't pay, please God, don't get trapped like I did. I am afraid to answer the phone for the abuse that follows and they have some sort of phone scam that call from other parts of the country that trick you to answer. It always sounds like a barmaid that owes a tab and is working off her debt. I am currently supplying information to the authorities to expose this behavior. They call themselves Credit One, as if they are associated with Capital One, who is reasonable and eager to work with you. Please do not trust them, Go to a trustworthy bank card in a place other than Sin City.

This company will nonstop send pre-qualified offers then say denied with extremely inaccurate information as reason why. I have filed multiple reports with the government and President's office stating do not contact me. One of biggest reasons is the pre-qualification comes back with extremely inaccurate information which I just verified with the credit bureau. It said my score was 200 points less than what it actually is. If anyone knows how I can file a legal complaint requesting they be fined for violation like you can with the Do Not Call list please let me know. Also from what I read people say you have to pay for this card and it is not in the pre-qualification emails they send out. They are very shady and fraudulent.

I haven't had any problems with them from a personal or professional standpoint (customer service, etc). No complaints there. But holy ** their website sucks so bad. You can either log in to view your account and pay your bill on your PC or Smartphone... But not both! And I'm not talking about at the same time, I mean in general. How the ** can you operate a business in today's society with a website worst than the 90's yahoo geocities? Get your ** together Credit One! God knows you make enough money to afford a better setup. Stop asking Earl in the mail room to manage your sites and hire some real IT personnel! Maybe splurge for an web designer once?

My card was declined TWICE for a less than $300 purchase. I was nowhere even remotely close to my limit. I knew this so I figured it was a simple mistake THEY screwed up. So I paid with another card but I called to see why I was declined. The first guy I spoke with Sam was a complete jerk that didn't assist me at all, he gave out false info by telling me that $300 was my limit on any purchase. I've made several purchases on my card totaling far more than $300, so that was a lie; which I told him. Then he kept saying he can process the transaction, and I had to keep telling him (A foreigner... Go figure.) that I didn't want it processed, I paid for it with another card! He had the worst attitude and when I asked for his name he said SAM. I asked for a last name. He told me he didn't have one and asked if there was anything else I needed as if I was the rude, surly one. So yes, I hung up on him - but whatever.
I called back to see if I could file a complaint and I spoke with a supervisor by the name of PETER who apologized but could care less about it. So basically I couldn't file a complaint, and he didn't give me a reason as to why I couldn't file one. He asked if there was anything else he could help me with, but didn't help with the one thing I called about. Therefore I turned here. I've never had a problem with my card or account; it's not until you call customer service for "assistance" that you run into a bunch of problems. But I will definitely be closing this account and I do not recommend to anyone. I would fully support a class action lawsuit if one was to come about. This company is a joke.

I was very leary when the CSR asked for my CC number and social security number to access my account. I have a $422 balance and their website won't let me access a detailed statement to see what all the transactions created this balance that I dispute. You have to sign up to have them give you an online statement? I am going to cancel this right away and warn everyone not to get suckered into this as they charge your card $75 right away.
How do I know I can trust these reviews about Credit One Bank?
697,568 reviews on ConsumerAffairs are verified.
We require contact information to ensure our reviewers are real.
We use intelligent software that helps us maintain the integrity of reviews.
Our moderators read all reviews to verify quality and helpfulness.
For more information about reviews on ConsumerAffairs.com please visit our FAQ.

Worst worst worst place to ever trust with your personal information!!! I will never ever recommend this company not even to my worst enemy!!!! I applied back in Nov. 2016... I called literally 1 week before I applied to change my address! They said it was changed. I move and which then I seen I was approved which I called again to make sure the card gets sent to the right address... Did it? Noooo they said I never called to change my address. So I let it go maybe thinking it was a minor mistake. Well I was wrong. Again I changed my address. By now I got two address changes through the mail at the correct address. Stating "Your address was changed" but I still have not yet received my credit card.
I call again for the third time to see if it was shipped and hoping it was shipped to the correct address (remind you they sent me 2 mailing confirming my address change) so as I am on the phone they again they said "no your address is not changed in our system????" (Hello you sent me confirmation on my address change assuring me my card will be sent to the correct address.) I was having so many problems with them and I haven't even received the card!!! Now I let this slide... So I call again on the date the promised my card should have arrived to the right address... (Which it didn't.) While I am on the phone they let me know my card was never shipped. (Wow.)
I have about had it with them!!! I ask them to close out my account permanently close it. (I am beyond furious with them.) They told me the account is now closed... But wait I then receive two cards in the mail (the ones they said they never shipped out). Actually the ones they said it was supposed to be shipped to the correct address and in reality it got shipped to my old address... (But I was told the card was never shipped) yet I received two of them????? This is your SSN and credit on the line here people. I advise you to use someone better than them! I recommend Capital One the best ever!!!!! Worst experience with Credit One!!!

I have two credit cards from Credit One for a couple of years now and I haven't had an issue! Yes, they have suspended my card due to suspicious activity - all credit cards do - but all it took was a 2 minute call to update my info and the card was active again. I have disputed fees and they have taken care of them. Most recent, I had fraud on my account. They closed the one card and sent me a new one. Then, as all credit cards do, they requested an affidavit and a police report. They took care of the issue with no problem. I reported the issue to them in Dec. They sent me a letter stating they were looking into the problem and asking me to fill out the forms. This was all handled by the end of Dec. End of January, I received a letter back stating they have taken care of everything- but also asking to contact one place I agreed I was responsible for the charges at because they had issued them a refund. The credit line increases are great as well :)

They call you 5-6 days before the payment is due and harass you to pay now. You have to pay to make a payment. They charge you a fee to pay your bill on the due date so it will post on the due date. Bad customer service. Cannot understand what they are saying.

Unlike the review: L. S. of Kansas City, MO on Jan. 24, 2017, regarding Credit One Bank, I experienced a positive response. I developed throat cancer over the years, which was diagnosed in Spring of 2014. I knew I would be out of work, and called all my credit cards to see how they could help me in maintaining my financial dignity. All three of them did, Discover, Capital One and Credit One. Credit One required that I sign up for credit protection, which cost me monthly; the other credit cards did not charge me at all. Credit One required that I be on the credit protection program for 30 days before the protection would become effective. The other credit cards placed me in immediate protection... Well 48 hours anyway.
Credit One held true to their part of the protection... I didn't make a single payment for 5 months, to any of my credit cards. Capital One and Discover were fine with this, as they placed me under a "medical hardship status" and lowered my interest for one year to an annual 3% (estimated) or something ridiculously low. Credit One did not lower my interest rate at all. My balance with them soon exceeded my limit while I was recovering from chemotherapy and radiation treatments at home. My balance with Credit One was around 80% of the limit before my procedures. At the end of the 5 months, I was around $300 above my limit, based on the annual memberships fee (paid monthly), the interest, AND the Credit Protection monthly fee. My other credit cards never bumped up more than around $30 in interest the entire 5 months.
The other credit cards, since then, have given me two limit increases, in the two and a half years since the treatments. Capital One and Discover, each, gave me two that were automatic - and free - increases in credit limits; Credit One wants $24.95 for an increase of only $150. I continue to ignore the offer. I will not BUY my credit increases. That's crazy!
While Credit One was my first revolving charge card - before the others - having the card/account was special for a couple years. But since I became a Discover cardholder and a Capital One cardholder, I am weening myself off the Credit One card "Need." It is still active, and is still costing me a fortune in annual fees... Above the interest, BUT having unused available credit on the card helps keep my credit score "up there." I am planning on closing the Credit One account soon, as my other cards become the ones which are paid down, and become the credit score winners. Credit One got me in the game, for rebuilding my credit score years ago, but I have graduated from their greed. I will still give them kudos for helping me three years ago, though, but a 30-day wait? What if I have an accident? Cancer procedures were predictable.

If giving a zero rating were possible, that's what I would've done. First, I tried to make a payment online and it wouldn't take my payment information. When it did finally take the information and I tried to continue with the payment confirmation, the site kicked me out. I decided to call, the first representative (Philip. Beware of Philip) was extremely rude and hung up on me. The second (who wasn't much better) told me that you can not schedule payments online or over the phone, unless scheduling a payment to come out the same day. I will not be doing service with this company again and I would advise anyone else to stay away and find a reputable credit card service.

This is the worst credit card company I have ever had. There are a lot of charges on my statement I did not do. I call August of 2016 to dispute and I was under the impression the dispute was being work on. Come to find out, I am still dealing with these dispute charges since August and we are now at the end of January 2017 and I am still dealing with this one again today.
They are going to work on the disputed charges, while I have a letter at hand saying they have already initiated an investigation and determined that the transactions were authorized and not fraudulent. They lie constantly! They charge annual fee of $8.25 on a monthly basis which adds up to $99 a year. They refuse to close the account. I am hoping a class act is file soon on this company. Also, can understand what they are saying as if they were from one of those county that are scheming people in the USA. Boy I am so happy Trump became president and is working on us keeping America in America.

I had a credit card with Credit One Bank and I never had a problem with their services until I was involved in a car accident. Due to this accident I received broken bones in my arm and was unable to work for a period of time. I advised customer service of my situation and not once was I advised to contact the consumer department that handles hardships until after I paid the card off in full. They immediately closed my account first and then advised me to contact that department a month later.
I no longer have an account for them to assist me with and I feel ripped off because if I was told to contact that department when I was going through my hardship, I could have been helped and possibly still had a credit card with them. Instead I'm out of about $2200 and no credit card with them. By the way I was not delinquent for a long period of time and before my accident I usually paid over the amount that was due and in advance. Credit One you have now lost a valued good customer.

I accepted the card offer and which every month I have had a horrible experience paying my bill. They charge you 9.95 for express 24 payment but it never posts then you're told to pay on website to avoid the fee but both standard and express still post 5 days later. You pay express and if you pay 500.00 only 100.00 will post in 24 hours. The rest in 5 days. That is not an express payment. They stopped a payment by their mistake, put it on my credit report then I had to get my bank to fax a letter telling them it was not a fraudulent payment. The money was always there but it still took them 14 days for someone to read the text, another 7 to verify the letter with the manager of the bank faxed himself then another week to reactivate the card. I would have just let it go but I just started rebuilding my credit.
HORRIBLE HORRIBLE company and customer service. Besides you can barely understand what's being said because nobody speaks clear english. On top on I called to stop a recurring payment they said, "Oh we can't stop payment, you have to write a letter no fax to send it to mail it and then someone will read it." I asked but what if they keep charging my card? I was told, "Oh it'll get fixed within 1 to 2 months." Going to pay them off and just let the card go in non activate.

I have attempted to log in to make my payment for the past 2 months, and keep getting an error message. To add to that Credit One is charging me a fee for a late payment. I have to call to make a payment. It is very unfortunate I cannot even access my account to obtain payment due date information, or payment amount due information, etc. I have explained this for 2 months. This is NOT acceptable.

We fell on hard times. Loss of employment and finding a job at 62 is impossible. 80+ applications out there. We fell behind in just with Credit One the fees adding up, we paid $100+ every month hoping we could catch up and called. They blocked us from the website to make payments. I called and begged to just give us time and our SS (forced to retire and take SS). They told us our account was closed (no problem but let us pay it down) and we were being sold. This happened really fast (3 months) and they had no understanding at all. They said we could not make a payment only the full Balance. Now I am trying to rent an apartment and my credit has plunged. Stay far away from this bank. Even when you want to pay and give them money to make things right you can't. Why would they not want you to pay them? I offer $500 and said I could work on really getting it down as we are now getting SS and Pension. This did not matter. Stay away!!!

Applied cc from this bank several months ago. Did not activate the card until couple days ago and got a call today that I am 5 days late on the annual fee of $75 I did not know about; SHOCKED! Called the number left on my cell - spoke to 5 people from the bank and finally someone who speaks got the message; I have been trying to communicate and understood me. Took out the $25 late fee and $25 from the annual fee... Then I felt like the rep I was talking to was rushing me off the telephone... hmmm. I'm paying the balance and closing the account anyways... thanks for the 2nd chance but services you are providing is not helping but rubbing hard working people.

Stay away as all of the other reviews are telling you. I too have been a victim of this scam (dirty credit trap). I have been working incredibly hard on reestablishing my credit and of course, I get an offer from "Credit One Bank". It just so happens that I have a Capital One credit card so my first thought was that Credit One Bank was an an entity of Capital One. I took the bait and right away I was approved. I was excited about the idea that my personal credit was on the way up. Once I setup the account online, I noticed a balance of $87. I then went into concern with how could this be? I thought to myself, I just opened the account with a charge that I new nothing about. To add to the misery, I tried to contact them for an explanation about the immediate balance amount, and I still have not heard from them. It has been almost a month.
Here's an FYI that you should not ignore. Look at the "Terms and Conditions", you will see the following statement: "We may revise the Terms of Use at any time by updating this posting. You should therefore visit this posting to review the Terms of Use from time-to-time as you visit the website." Additionally, there is no way to contact them directly. THERE IS NO WAY FOR YOU AS A CONSUMER TO CONTACT THEM! Pay it, close it, and watch it!

My account does not have a balance. It was paid out and they were still adding finance charges. They then began to add finance charges to the $8.25 annual fee. When asked why they add fees to the annual fee they told me that is because I have a balance of $8.25. They will not answer your question on why it is done. One CS just sit there until she got tired of me saying hello, she hung up the phone. I asked why I could not pay the annual fee in one lump payment, and I was told that I could not do that.
I then asked if they were in the United States. They are in Manila, Philippines. They only use an address in Las Vegas, but I don't believe that this company is following guidelines in the US. One rep told me that they follow guidelines from the company in Las Vegas, but I believe that it is a fake address. They have increase my finance charge twice and I have never paid this account late. Every payment have been over the requested amount. I will close this account and my husband account and take a lost to our credit report. I'm done with this fake company.

I sent my info after I got married three times to change my name on my card. It never happened. As of today four phone calls later they would not change my name over the phone. They wanted me to spend more money. Not happening. I cancelled my card. Everyone they have in customer service is overseas. Not in America!!!

I applied for and got a credit card from Credit One. It arrived in the mail with the number to call to activate card. I DID NOT activate the card, thinking I would not use it. I received the bill, on a non-activated card, for the $45.00 fee. I called them to tell them "NO. DO NOT activate." About three weeks later I needed to use the card. Called to activate and then used the card. I have not received a bill after using the card and today they called me and said the bill was 5 days overdue. You call the recording and it says the bill is not due for another 3 weeks. We have gone around and around with people that are VERY hard to understand. Nothing is getting resolved, and will try calling to get an answer again. Not happy! Stay AWAY!!!

Firstly, when signing up for the card I thought it was for Capital because their logos are the same but it was really for Credit One Bank. I signed up for zero annual fees and no interest for a year. Before I even received my card I had $195 balance from all the fees they charged. I tried calling to cancel because I didn't make any purchases and I hadn't even activated the card yet. They send me to 3 different departments and said I couldn't close it unless I paid the amount.
Eventually, I had to use the card which is the worst mistake ever. For one year I paid the monthly payments on time and more than the minimum payment. The balance did not go down. So the past year I made 3-4x the minimum payment and paid early. My last payment was suppose to be Nov 2016 for $56 but surprise they added $100 in fees. After 2 years of their horrible customers service, I am free of Credit One Bank. There are so many other things that I could say like them calling in the middle of night and 20 calls all day long harassing me for payments that are due in a week. Please no one sign up for them!!!

I don't understand why it takes so long to process payments. I always make my payments on time. The payments are debited from my checking account the next day, however, it takes 7 days for the funds to become available. Such an inconvenience at times. Also, even though I pay the statement balance in full and again ALWAYS on time, the company will not offer a lower interest rate. Lastly, but certainly not least, they have the worst customer service ever! When you finally get someone on the phone, they lack professional.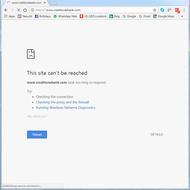 They do not provide for automated monthly payments on the online account portal, so that they can catch you with the $35 penalty when you miss the due date. Their website is down regularly (8/9 out of 10 attempts) so if you wait for the payment due date, you are bound to miss it and they welcome the late payment so that they can rip you off with the late penalty fee. They offer small limit increases for a fee! For example: $150 limit increase for an approximately $20 fee! I am definitely closing this account as soon as I can log on and settle the outstanding balance! My advice... stay away from Credit One Bank!!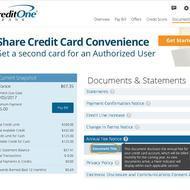 I signed up for account with no annual fee. Credit One does not have a standard auto-pay feature that pays every month from a funding source. Standard bank payment takes up to 9 days to credit to your account. Express carries a $9.95 fee from debit card. With this card you "must" keep track and pay early or you will be late. For this reason I use the card and immediately pay off before getting a statement allowing plenty of time for payment to clear. Today I get an alert on my phone that my Credit One payment is due. Thought better check even though I paid off with zero balance. Logged on and discovered I had a balance due on the 5th. Made standard payment via bank as I normally do and noticed payment would not make it in time.
Figured why do I owe when I had paid off the card and was shocked with an $75 annual fee tacked on. No document in my portal showing I agreed on fee. No, I did not miss fine print as I get these offers all the time and throw in the trash can. Today I requested to close account and representative said he would give me a $21 refund to my account and accept my bank payment as of today. Red: **. Never missed a payment with Credit One but it's likely to be a first late payment on a charge that was never disclosed when I signed up account. Two Issues: 1 statement/alert did not leave enough time to make standard payment. 2 Annual fee charged without authorization.

They hid the fee where it costs now $81.00 to get the cards. They hide that fee from you from the startup. Then I use the card and pay it off. They say they no longer will accept payments from me until I can prove the payment is coming from my account. They make fax them a copy of my bank statements and photocopy of the debit card. I do this so I can make the payment. Now they won't accept my payments until they verify it again. Here is what sucks about all of this. They take the payment and then place the payment on hold, until you do what they say. Notice on the website where it shows they have a lot of good reviews. Now show me a place where you can write a review.

Every time I pay on the card it never seems to go down. They keep assessing late fees on the account and I've been paying on the account. They say that they are going to fix but never do. Oh! And the website somehow always has trouble processing my request when trying to log in, but I always make sure to call them and make a payment. Like I said stay far away!!!

If the person or persons reading this do not comprehend FCRA and FDCPA and state law demands then go ahead and open credit with this company. If the person or persons reading this do then heed my advice, they have never sent me a billing statement, they have reported delinquent account status yet they have never sent a bill and I have never been delinquent. I have tried four times this afternoon to speak to their Las Vegas HQ only to be told by their overseas operation to give them my credit card info and shut up. This US Marine refuses to deal with their overseas operation period. Their overseas office is located in the ID Theft Capital of the world. It may be a US territory but I won't deal with their kind. Why is it that you need me to give you my driver license, my social security card so you can open this card. Why is it after the card is open and used you can't send a bill. This is FCRA violation and a FDCPA violation.

There is an annual fee. There is an annual fee for each additional user you have on your account. The credit report that they provide is consistently 40 to 70 points less than any other credit report. They do not give increases but maybe once a year and only for a few hundred at a time and you have to pay a fee if you accept the increase. You are better off getting a secure card to build your credit because this one will charge you a fee as long as you have it, and it will affect your credit rating if you close it. The customer service is located in India and none of them speak English very well and there are connection problems so they hang up on you.

You can't even create an account online to pay your bill. Called customer service after trying for weeks to create online account and getting same error message saying "try again later" he states the site must be down to try again later!! Since I couldn't pay online I called to make my payment and they charge $9 additional charge to submit transaction! My bill was only $6, so why would I want to pay an extra $9 to make a payment!! Also, the customer service department all have heavy language barriers. They are extremely hard to understand!!!

I received a "Pre-Approved" offer from this company for a credit line up to $1500.00. Having worked in the credit card business for 15 years I know that there is a distinct difference between a Pre-qualified and a Pre-approved offer. Pre qualified means that I passed their pre qualified risk module and am being solicited to apply. A pre approval letter means that my credit has passed their risk qualifications and they are guaranteeing me a credit card with a limit up to the amount stated based on my "post qualifying" criteria. So in other words, they feel comfortable with the risk of offering me a card but need additional info to determine how much of a risk they are willing to take.
There were a couple red flags with this company. The first being their logo is a copy of Capital One. I thought I was accepting a pre approved offer from Capital One. Then after I completed the acceptance offer in my name which was auto populated from the approval code I entered, it returned a message with my 18 year old daughter's name saying they couldn't complete my offer at this time. So I called. This is where I realized it was Credit One not Capital One and they told me they needed additional information because the data entered didn't match the offer.
After arguing with the woman about the name and she said she couldn't fix the name and resubmit without documentation, she told me to go ahead and just apply again. I told that wouldn't work because The Approval code would show as already used. She said that this letter wasn't a guarantee of approval anyway, it was just an invitation to apply so just apply again without it". I told her no, I didn't receive an "invitation to apply" with a solicitation number or a "pre-qualified letter" with an offer number I received a "pre-APPROVED" acceptance letter with an "Approval code". She replied "At Bank One, those are all the same thing. No one is guaranteed an approval." That is false advertising and fraudulent behavior from a lending company. I don't know if I qualified or not. I told her to withdraw my application and add me to their Do not solicit list. Too many red flags with this company.
Credit One Bank Company Profile
Company Name:

Credit One Bank

Website:

https://www.creditonebank.com/home.aspx?ReturnUrl=%2f