Consumer Complaints and Reviews

I sent my info after I got married three times to change my name on my card. It never happened. As of today four phone calls later they would not change my name over the phone. They wanted me to spend more money. Not happening. I cancelled my card. Everyone they have in customer service is overseas. Not in America!!!

I applied for and got a credit card from Credit One. It arrived in the mail with the number to call to activate card. I DID NOT activate the card, thinking I would not use it. I received the bill, on a non-activated card, for the $45.00 fee. I called them to tell them "NO. DO NOT activate." About three weeks later I needed to use the card. Called to activate and then used the card. I have not received a bill after using the card and today they called me and said the bill was 5 days overdue. You call the recording and it says the bill is not due for another 3 weeks. We have gone around and around with people that are VERY hard to understand. Nothing is getting resolved, and will try calling to get an answer again. Not happy! Stay AWAY!!!

Firstly, when signing up for the card I thought it was for Capital because their logos are the same but it was really for Credit One Bank. I signed up for zero annual fees and no interest for a year. Before I even received my card I had $195 balance from all the fees they charged. I tried calling to cancel because I didn't make any purchases and I hadn't even activated the card yet. They send me to 3 different departments and said I couldn't close it unless I paid the amount.
Eventually, I had to use the card which is the worst mistake ever. For one year I paid the monthly payments on time and more than the minimum payment. The balance did not go down. So the past year I made 3-4x the minimum payment and paid early. My last payment was suppose to be Nov 2016 for $56 but surprise they added $100 in fees. After 2 years of their horrible customers service, I am free of Credit One Bank. There are so many other things that I could say like them calling in the middle of night and 20 calls all day long harassing me for payments that are due in a week. Please no one sign up for them!!!

I don't understand why it takes so long to process payments. I always make my payments on time. The payments are debited from my checking account the next day, however, it takes 7 days for the funds to become available. Such an inconvenience at times. Also, even though I pay the statement balance in full and again ALWAYS on time, the company will not offer a lower interest rate. Lastly, but certainly not least, they have the worst customer service ever! When you finally get someone on the phone, they lack professional.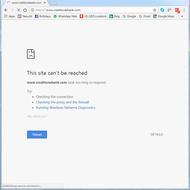 They do not provide for automated monthly payments on the online account portal, so that they can catch you with the $35 penalty when you miss the due date. Their website is down regularly (8/9 out of 10 attempts) so if you wait for the payment due date, you are bound to miss it and they welcome the late payment so that they can rip you off with the late penalty fee. They offer small limit increases for a fee! For example: $150 limit increase for an approximately $20 fee! I am definitely closing this account as soon as I can log on and settle the outstanding balance! My advice... stay away from Credit One Bank!!
How do I know I can trust these reviews about Credit One Bank?
672,188 reviews on ConsumerAffairs are verified.
We require contact information to ensure our reviewers are real.
We use intelligent software that helps us maintain the integrity of reviews.
Our moderators read all reviews to verify quality and helpfulness.
For more information about reviews on ConsumerAffairs.com please visit our FAQ.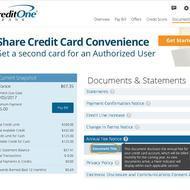 I signed up for account with no annual fee. Credit One does not have a standard auto-pay feature that pays every month from a funding source. Standard bank payment takes up to 9 days to credit to your account. Express carries a $9.95 fee from debit card. With this card you "must" keep track and pay early or you will be late. For this reason I use the card and immediately pay off before getting a statement allowing plenty of time for payment to clear. Today I get an alert on my phone that my Credit One payment is due. Thought better check even though I paid off with zero balance. Logged on and discovered I had a balance due on the 5th. Made standard payment via bank as I normally do and noticed payment would not make it in time.
Figured why do I owe when I had paid off the card and was shocked with an $75 annual fee tacked on. No document in my portal showing I agreed on fee. No, I did not miss fine print as I get these offers all the time and throw in the trash can. Today I requested to close account and representative said he would give me a $21 refund to my account and accept my bank payment as of today. Red: **. Never missed a payment with Credit One but it's likely to be a first late payment on a charge that was never disclosed when I signed up account. Two Issues: 1 statement/alert did not leave enough time to make standard payment. 2 Annual fee charged without authorization.

They hid the fee where it costs now $81.00 to get the cards. They hide that fee from you from the startup. Then I use the card and pay it off. They say they no longer will accept payments from me until I can prove the payment is coming from my account. They make fax them a copy of my bank statements and photocopy of the debit card. I do this so I can make the payment. Now they won't accept my payments until they verify it again. Here is what sucks about all of this. They take the payment and then place the payment on hold, until you do what they say. Notice on the website where it shows they have a lot of good reviews. Now show me a place where you can write a review.

Every time I pay on the card it never seems to go down. They keep assessing late fees on the account and I've been paying on the account. They say that they are going to fix but never do. Oh! And the website somehow always has trouble processing my request when trying to log in, but I always make sure to call them and make a payment. Like I said stay far away!!!

If the person or persons reading this do not comprehend FCRA and FDCPA and state law demands then go ahead and open credit with this company. If the person or persons reading this do then heed my advice, they have never sent me a billing statement, they have reported delinquent account status yet they have never sent a bill and I have never been delinquent. I have tried four times this afternoon to speak to their Las Vegas HQ only to be told by their overseas operation to give them my credit card info and shut up. This US Marine refuses to deal with their overseas operation period. Their overseas office is located in the ID Theft Capital of the world. It may be a US territory but I won't deal with their kind. Why is it that you need me to give you my driver license, my social security card so you can open this card. Why is it after the card is open and used you can't send a bill. This is FCRA violation and a FDCPA violation.

There is an annual fee. There is an annual fee for each additional user you have on your account. The credit report that they provide is consistently 40 to 70 points less than any other credit report. They do not give increases but maybe once a year and only for a few hundred at a time and you have to pay a fee if you accept the increase. You are better off getting a secure card to build your credit because this one will charge you a fee as long as you have it, and it will affect your credit rating if you close it. The customer service is located in India and none of them speak English very well and there are connection problems so they hang up on you.

You can't even create an account online to pay your bill. Called customer service after trying for weeks to create online account and getting same error message saying "try again later" he states the site must be down to try again later!! Since I couldn't pay online I called to make my payment and they charge $9 additional charge to submit transaction! My bill was only $6, so why would I want to pay an extra $9 to make a payment!! Also, the customer service department all have heavy language barriers. They are extremely hard to understand!!!

I received a "Pre-Approved" offer from this company for a credit line up to $1500.00. Having worked in the credit card business for 15 years I know that there is a distinct difference between a Pre-qualified and a Pre-approved offer. Pre qualified means that I passed their pre qualified risk module and am being solicited to apply. A pre approval letter means that my credit has passed their risk qualifications and they are guaranteeing me a credit card with a limit up to the amount stated based on my "post qualifying" criteria. So in other words, they feel comfortable with the risk of offering me a card but need additional info to determine how much of a risk they are willing to take.
There were a couple red flags with this company. The first being their logo is a copy of Capital One. I thought I was accepting a pre approved offer from Capital One. Then after I completed the acceptance offer in my name which was auto populated from the approval code I entered, it returned a message with my 18 year old daughter's name saying they couldn't complete my offer at this time. So I called. This is where I realized it was Credit One not Capital One and they told me they needed additional information because the data entered didn't match the offer.
After arguing with the woman about the name and she said she couldn't fix the name and resubmit without documentation, she told me to go ahead and just apply again. I told that wouldn't work because The Approval code would show as already used. She said that this letter wasn't a guarantee of approval anyway, it was just an invitation to apply so just apply again without it". I told her no, I didn't receive an "invitation to apply" with a solicitation number or a "pre-qualified letter" with an offer number I received a "pre-APPROVED" acceptance letter with an "Approval code". She replied "At Bank One, those are all the same thing. No one is guaranteed an approval." That is false advertising and fraudulent behavior from a lending company. I don't know if I qualified or not. I told her to withdraw my application and add me to their Do not solicit list. Too many red flags with this company.

I made a mistake and signed up for the Credit One card. I missed that there was a fee on it. When I got my first bill it showed a fee for the next year so I said let me pay it in full and cancel the account. They said they would do so happily but if they mail you a card they charge you $75 so tough. I am stuck with a credit card with a SUPER low limit, HORRIBLE customer service, out the country and tough luck. Oh well. Lessons learned.

Credit One has a way to add on hidden fees. Most of all they make you wait for a whole week to access your money!!! Who in the hell does that??? You cannot even message them by e-mail. They are a corrupt system who takes advantage of people with low credit!!!

I have used and paid this card off monthly for 10 months, called and asked for a credit line increase and was denied. I paid my car note every month with the card and would pay off immediately after use. Ten months in a row and I not worthy of a credit line increase. DO YOURSELF A FAVOR PLEASE DO NOT GET THIS CARD. YOU WILL BE SORRY IF YOU DO.

I was approved for the credit card, then an email sent telling me I would receive my card in 7 to 10 days, normal. Then after 9 days I receive another email saying that my card was shipped and I should receive it in 7 to 10 days. When I call to cancel, I find out that there is a fee of $75 that was not disclosed to me in the beginning. Nothing in the paperwork says $75. After reviewing other complaints, I wish I would have looked at the reviews before signing up for this. I urge others to not use these people, or read the reviews before you do.

After reviewing the reviews I'm disgusted with myself for not digging deeper into the scam. I'm trying to set up an an online account and it keeps telling me invalid password or username. I reset it twice and went through the prompt twice. It keeps leading me to a dead end. I'm writing this review just in case I have to legal action. I left a message for a representative to return my call. I will get back with you all for details.

Applied for the card. Opened the account, Cancelled the account the next day after reviewing the grossly outrageous terms... Well within their cancellation guidelines, and they're sending statement billing that now has a charge of $2.84. This unpaid no doubt can blemish a credit report. And for what... I beg everyone... DO NOT use this credit company. It is just not worth it. You are better off visiting a check cashing facility. At least then you know upfront you're getting **!

This is a lesson I have learnt. I have only had this credit for only 2 months and the card company has my payment due date for 12/17/2016. I am given a wake up call on 12/14/2016 that my payment is late. I decided to pay off the balance and close the credit card, I am charged late payment and a processing fees. I just now realized I should have read their review before accepting the card. This account is closed today and I hope not to receive any mails from them regarding this card. I am on the lookout as I have read the reviews and have gotten wind of what to expect and how to move forward with it. If there was a review with zero star, I would have given it but I am left with the option of one star which I am reluctantly going to mark against my personal wish and desire. Thanks to those who sincerely shared their review.

I have just obtained this credit card. Not had a statement as yet, got online to find out my balance because my card kept getting declined. My card has been used fraudulently and I CANNOT get anyone on the phone to try to straighten this out. Over $500 charges that are not mine!! I have been on phone all day and every number I call ends of hanging up on me, put you on hold then line goes dead. I have credit protection (which they are charging me for) and can't get anything handled and I have only had this card less than one month!! What is a consumer to do???

I tried to make a payment on my account and each time the first no. in my checking account was kicked out and they closed my account, but left the smaller account open. They took the payment off my debit card so they knew the checking account was good. I'm gonna get the pay off balance and pay them off. Beware!

I have had my account with them for over 3 years. I initially signed up for the card to improve my credit. I was faithful paying until last year. I have been missing payments due to the fact that I did not have a job and when I did get one it was commission based. I have been for the past two months. I updated my bank information. It was prior to the due date and always 3 days later they contact me and tell me it did not go through. I use this account for all my bills and never have a problem so of course now I am charged a late fee and it goes on my credit. I started screaming about the charge of 9.95. They waived it.
I pay my bill 3 days prior to my due date and I entered in a new bank account that I have and it is a checking account. I go to check it and it is locked. I get a call telling me I did not make the payment. I told them I have entered the banking information. We go over it. The guy tells me I entered the wrong bank information and that is has an extra 2. I set this payment up over the phone but I can't get in the account to check my banking information. I hope I can get a steady job to pay off his credit card. I know have another late charge that will be added and it will affect my credit for another month. The money was and is in both accounts. Something should be done about this company.

After notifying this company = Credit One of a charge made on my acct in Texas this company took the charge off my acct. Then put it back on when owner supplied a statement I had been there and provided an Identification card - which is not possible since I've never been in Texas. Not to mention the signature on the receipt looks nothing like mine. They still have the charge on my Acct and have failed to do anything about it. Signed P-O'ed. Once this gets resolved I'm done with this company. I'm suspecting someone inside has been using clients personal information to do fraud. To any potential future clients - I would find a more reputable company to do business with. This one is BS.

I have an $800 approved credit for this account. I had an $8.25 balance which I scheduled a payment for. I had closed one of my bank accounts and this was the account on record with Credit One. Instead of calling me when the $8.25 payment did not go through and requesting an updated account #, they closed my account. When I contacted them, they told me the account was closed and I still owed the $8.25 plus a penalty. I responded that I was very dissatisfied with their service and inquired how an honest mistake could result in closing my account especially in light of the fact that the amount was so minor. I do not recommend this bank to anyone.

I wish there was negative star rating! I have a Visa with Credit One Bank. They constantly block the card for security reasons. Ex: I tried to use at CVS pharmacy around the corner from my house for a little over $40 and they said this was suspicious activity??? Tried to call to sort this out from work and they said I couldn't - had to call from my home number. I call from home - the office is closed because I work late hours. So, now I try to go online to view the account but they blocked me from that too. They have the NERVE to charge me $6/month service fee for this!!!
I am a busy person - finally get them from my home phone yesterday - they say, "no problem card is unblocked and ready for use." I logged in today and see I have a past due balance of $18.56 on this card that I know I paid off in October and the Customer service person last night doesn't even mention this!!! Can't use card. Fine I make the payment. Call up customer service and they told me the balance was a late fee for the $6 service charge! ARE YOU KIDDING ME?!!!! Card blocked for another 24 hours! I won't even discuss the fact that their service center is not based in the USA! I want to closed it but afraid it will screw with my credit!!

I am trying to cancel my account with those ** and you will not be able to talk to anybody. I think they do this on purpose to keep charging you monthly fees. Anybody knows how to talk to a customer service rep.? This is the worst. I mean worst worst worst credit card company to deal with.

The same is advised to other residents in other states. Do not let this company jack you around. They have to abide by your state's laws. I paid this card off in full plus 10.00 fee. Next thing a lawyer is after me and she ends up witness now. The issue is I see this a lot. SPEAK ENGLISH they do not. I find the positive reviews somewhat biased. I mean we are talking about people with bad credit. I also feel Credit One put them up to this. Shame on you. CA verify. By the way one positive talk about Chase Freedom, another rotten apple. The people have one thing in common. They got bilked, so you people should do your research and not be on the take for Credit One.
Do not be intimidated by these people because the law here protects you. I do not know how their laws are where the government owns everything. Write and dispute the issue with the credit reporting agency & FILE COMPLAINT WITH YOUR STATE'S ATTORNEY GENERAL'S OFFICE. You have rights despite these yo-yos who speak highly of them and tell you to read the fine print. You positive reviewers TELL YOUR EMPLOYER TO READ THEIR FINE PRINT AND COMPLY WITH THE LAWS OF THE STATES AND FEDERAL GOVERNMENT. Lastly on their page they comply with Federal and Nevada law bull. That is a load of lard. They must comply with all 50 states and if their lawyers are jerks file with the state they call from. Lawyers wake up when you talk about ethics complaints at the Bar association.

I wouldn't believe this bank could be capable of doing the following thing if I hadn't experienced it myself. Every month this bank find a reason to post my payments as late. They have manipulated due dates, marked payments as not received, claimed my bank doesn't exists when it's been on file for years...

On Dec. 1st. 2016 (at 10:31 am EST) I paid off my Credit One Card with a Balance of $694.50 "using the EXPRESS OPTION" of which a cost of $9.95 is applied to the total, making it $704.45. When using the Express Pay Option, as long as you make the payment BEFORE 5 PM Central Time, Your Available Credit is good for the next day. Well that's not what's happening in my case. TODAY is Dec. 3rd, and still have NOT been issued the full Available Credit Limit? I called today and was told that, because I used a bank check (which I did not, I paid online, using my Bank Acct.) is the reason why it takes longer... THAT'S THE ONLY WAY YOU CAN PAY ONLINE, (debit card not available, and the only way I have been paying?)
Below Quote is from their own Q&A online section: When you choose to pay your bill online using the Express Payment option, your funds will be available sooner (usually the next business day) and you may make a payment using either your Debit/ATM card or your "Bank Account". When you choose the Standard Payment option your funds will become available in about five (5) business days and you may only pay with your Bank Account. IT SEEMS, NO EMPLOYEE THERE, HAS BEEN TAUGHT TO SAY THEY MAKE MISTAKES!?

This company charges interest on a $0 balance because it takes 7-10 days to mail the statement. They do not have US based support and you have a VERY difficult time understanding the accents. Then, after calling and complaining, they actually called me on a NON-LISTED number to harass me further. NEVER USE THESE PEOPLE.
Credit One Bank Company Profile
Company Name:

Credit One Bank

Website:

https://www.creditonebank.com/home.aspx?ReturnUrl=%2f