Consumer Complaints and Reviews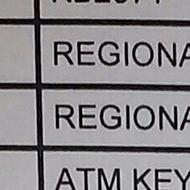 My bank was First Niagara and it was a great bank. Then it was bought by KeyBank. They never have me any mail about their fees nor did they have me sign any type of policy agreement seeing how they were completely new to me. This past Friday I had $28 in my savings account (thank God I usually just withdraw my paychecks the same day!) and KeyBank decided to help themselves to the funds in my account leaving me with a dollar something left. They are incredibly sneaky and I feel as if they robbed me. It is very unfair that they are charging their customers for atm fees when we already lost atm fees at whatever atm we go to out of our convenience. This bank is just truly awful.

I was originally a FN customer and never had issues UNTIL... KeyBank came along. All of a sudden my account has overdraft issues and if I dont know how to balance my own accounts. Their customer service is far beyond below average. Their reps sound like they dont care at all about doing their jobs and was just told that they have no corporate office which I find very to believe. When the ripple effect of their non-customer friendly issues settle, I will definitely be looking into banking elsewhere. And I do hope that these comments are taken seriously because KeyBank just needs to go out of business.

I was a HSBC customer, and then First Niagara customer. They were always fair and the staff was great. Then they switched to Key Bank, and it all went downhill. They say you transfer money account to account is immediate, it isn't. Your deposit, even from an employer, isn't available right away. They charge you fees for EVERYTHING. If you ask me, they are thieves. They say it's their policy. I've had more bogus fees saying our money was just pending, even when it was in our available balance. They are money-hungry, crooked jerks. Do yourself a favor and go somewhere else!

An absolute nightmare! The worst online banking experiences ever. When First Niagara was bought out by Key bank I thought it was great. Much closer to home. I soon found out the constant online banking problems. The app is a complete waste of time, nothing nice to report. Constant problems logging on and payments not sent on time with a simple electronic transfer. The bank has made mistakes and fined me with outrageous fees, I was able to have them reversed but not until I had contacted them a dozen times over a one week span. Completely unorganized, unorthodox, frustrating, annoying, and my banking will change as soon as I decide a better alternative. Run!!!

We paid off our car loan in full in October. We received a letter stating that the loan had been paid. But now in January have not received a title. We have called several times and received a run around. We will be seeking legal counsel.
How do I know I can trust these reviews about Key Bank?
673,068 reviews on ConsumerAffairs are verified.
We require contact information to ensure our reviewers are real.
We use intelligent software that helps us maintain the integrity of reviews.
Our moderators read all reviews to verify quality and helpfulness.
For more information about reviews on ConsumerAffairs.com please visit our FAQ.

I reported to the KeyBank branch manager that a check from my customer had not been deposited into my business account after 1 week. I was told that the check was lost. The branch manger said it is not KeyBank's fault and my company would be responsible for any stop check fees and loss of revenue. Summary: If KeyBank misplaces a night drop deposit it is your own darn fault for trusting in their incompetence. This was strike three for them and I just booted them to the curb.

I was a First Niagara customer since I can remember... until they merged with KEY BANK. #1 I did not receive any updated information about any fees ex: (I went over my account 40 cents with a $34.00 fee), 3 separate transactions, combined grand total $6.40 which I was charged $102.00. And I just DISCOVERED today that I was charged 10.00 for an inquiry I made. (WTH?) And lastly I was told I needed to pay $5 an ATM card??? (My old First Niagara bank card is expiring soon). After KEY BANK preys on the check to check working class. As soon as all my transactions process I WILL BE CLOSING MY ACCOUNT ASAP!! Meanwhile I have to argue and justify to the bank that I recipient NO UPDATED CHANGES.

Well first off it's been a few months nowhere close to closing. Loan officer and other involved in the process don't have a clue of what's going on. Bad communication between staff, then relaying pertinent information to me. One person says "Do this." Another says "No do it this way." Like wtf incompetents. Then I have like sent over a good amount of bank statement information repeatedly and their underwriter, etc must be a idiot like come on already. Last, it's add more money to your account towards closing like ** Key Bank. What closing? There's not a date yet and it doesn't look like there is one. I will never recommended this bank for a loan of any sort. Just cash a check and keep going. Go through your credit union. Avoid predatory banks.

I record my calls because it helps me remember. I have customer service lying to me about the dates my card was sent out. They told me it was sent out on the 16th and there was a technical error and it wasn't sent out until 21st with almost 1,000... Really??? For a $15 charge they could get me a new card in 2 to 3 days... I will be reporting them... Customer service sucks!!!

I paid off a car loan through Key Bank recently. The amount of the payoff was more than I actually owed Key Bank, so in return they sent me a refund check. Almost 2 months later they send me a letter from the collection dept, saying I'm delinquent on my loan payment (which mind you was already closed out and had a 0.00 balance on it), and say I owe them another month's payment plus some crazy fee. I've had First Niagara for over 25 years and I'm so sick to my stomach how Key Bank treats their customers. They don't listen to you when you call the so called "Customer Service Dept" if you can even get through to them. I'm at my wits end. I owe them nothing but they insist I do.

I was overdrawn.38 cents on my account. Immediately I transferred 1.00 to cover this delinquency. The same day, the same hour. I got hit for a 34.00 overdraft fee. We went to the local branch to see what they could do, it was less than a buck for goodness sakes, and it was rectified immediately. They could not do a thing to refund us. Well Key Bank, you just lost another customer who deposits 7500 dollars a month into your institution. The merger was a trip, and this was the last straw. Bye bye.

I had an auto loan through First Niagara and everything was going well. I sent my usual payment out earlier this fall, and was later contacted by Key Bank a few days after the due date stating my bill had not been paid. I asked who I was talking to and stated that I did not have an account with this bank, stop wasting my time. The person on the phone asked me if I had been in business with other banks (he started rattling off names), and when he mentioned FN, I said yes. He then proceeded to tell me that KeyBank had purchased First Niagara. I then mentioned how it was nice that no one told me this and that I had sent out my payment. He put me on hold for a few minutes and came back on the phone and stated they had found the check that I sent out, sorry for the inconvenience, and hung up the phone.
My mistake was not taking down his information, the time and date of the call because every month since, this has been a nightmare. Month after month, I have been getting calls from a collection company trying to collect a debt on a bill that has now been subject to many late fees. I spoke to a manager at Key about a month and a half ago who assured me that I was not late on any payments and to wait until the next billing cycle for it to be corrected as it sometimes takes a few days for their accounts to update.
Every month now I have to deal with this. I finally had enough today and lost it and demanded to speak to a manager. His answer was that a payment back in October was returned. I asked why was it returned and he said it was lost. I asked how it could have been returned if it was lost? He stated he was unsure, but it was returned. I then proceeded to ask him if it was returned, why have I not received a voided check back? No answer. I now have a check floating out in the world and no one knows where it is. Apparently I am not the first person that a check was lost on.
Another time on the phone I was as polite as can be until the woman on the phone said that perhaps I don't have funds in my bank to cover the payment. I assured her that being in business over 10 years, dealing with over a dozen banks on a daily basis, there are sufficient funds in the bank. She said well I have no way of verifying that. I then got a little loud and was abruptly hung up on. No big deal, I would have done the same. The issue is, I then called back and spoke to someone yet again, who then told me everything had been cleared, don't worry about it.
Now here I am, another 2 or 3 weeks have gone by and I am dealing with the same "missing" payment. I assured the company that after the first of the year, I will be switching banks because I have never had so much trouble dealing with a bank. Red flags have been flying all over since they took over, and I am very sorry to have lost my relationship with FN as I never had a problem. One time I had a check not arrive on time and they bent over backward to remove the $10 late fee. With Key, I now make electronic payments to be sure they do not lose another payment before the new year.
If you can, do not do business with this company. If you receive an auto loan quote through them from a dealership, request a new bank, even if it means your percentage goes up slightly. There is a reason they are able to offer such low rates. A bank with yearly revenues of $5.8 billion in 2015 should operate a little better than "your payment was lost." Trust me, it is worth a slightly higher monthly payment.

Key Bank acquired my auto loan from First Niagara. They didn't send any written notice of the acquisition. They made an unauthorized withdrawal from my Citibank checking account for the amount of my loan even though they were already paid for the month by my bill payment I set up with Key Bank. Neither Key Bank nor First Niagara were ever authorized to do automatic withdrawals from my account so they basically stole my money. When I called, they said it would take 3 business days for them to look into and expected me to let them keep the money they stole until they could figure it out. I didn't. I disputed the claim with Citibank and got my money back.
I've still had nothing but issues every month. Key Bank gets paid every month through my automatic bill payment with Citibank, but they still have my account multiple months overdue. Their collections department called me yesterday saying my account is several months overdue even though they're actually been paid on time every month. I've been on the phone for over 4 hours for the past 2 days with Executive Client Relations trying to get them to take my account out of collections and they won't. Three separate representatives have hung up on me rather than solve my issues. Kadeau in Executive Customer Relations just told me that my account is overdue because Citibank is paying my automatic online bill pay by sending them a physical check. In the mail. With a stamp. In 2016. And that they haven't received it. Citibank confirmed what anyone but Key Bank could already have figured out- that that's ridiculous in 2016 and not true.
So far, Key Bank took money from my account without authorization, put my account in collections even though they've been paid every month, and lied to put the blame on another institution. And wasted 4 hours of my time so far. And my account is still in collections for no reason. I've never voluntarily done business with this institution and I never will. They should be ashamed of themselves and regulators should think about this kind of behavior before authorizing mergers that only make customers worse off.

Key bank is one of the worse banks I have ever encountered! Do not do ANY business with this bank!!! The customer service is horrible and the rates are extremely high. I own a property that was previously financed by First Niagara Bank. Key took over this year and I proceeded to request refinancing as a result of the interest rates being lower... I was given a quote of $860 per month... I knew that this was still a very high amount considering the current rates. I went to another bank and completed an application... I was given a lower interest rate and my monthly mortgage is now $540. Key bank is solely in business to take advantage of hardworking customers! They are unwilling to work with long term customers from First Niagara and they have a "take it or leave it" demeanor! Stay away from Key Bank!!! Please beware and do research before considering this unprofessional rip off facility! They need to be shut down for such fraudulence!

I loved First Niagara, customer service and all. Banking in general is horrible at Key Bank. I was just told by customer service that they can't help me and that I need to go into my local branch. I already did that but no one working was able to help me, when I told the cs girl that she suggested that I call my local branch before going in to make sure someone was working that would be able to help me. I agree that we need a class action lawsuit, my account is continuously being charged overdraft fees when I am not overdrafting the account.

I have been a long time user of the same branch. First HSBC (which I didn't like much) then First Niagara, which has been the best bank I have used, and now Key. Key is horrible! I have a mortgage loan which was transferred, and as noted by other reviewers, none of the information is available. I can get balance. That is it. No payment information, interest, principal payments, history, or recurring payments. And there is no one to contact to resolve the issue. I have contacted via e-mail, the local branch, the 800 number, and they cannot resolve this issue... Ongoing for many months. Someone should be accountable for my balances.

Worst bank ever! Ever since the merge they lost 2 months worth of my car payments. I have a bunch of late fees. Every time I call them they make me seem crazy like I never paid when I have receipts. I went to the branch, showed them my receipts. 3 weeks later my money is still somewhere in the bank but not in my account. These people need a lawsuit against them!! How are they doing this to the consumers!

I have been a happy First Niagara customer for years. KeyBank bought First Niagara and mid October I was transitioned. It has been nothing but headaches and problems since then. I've spent hours upon hours on the phone trying to get my mobile banking working I've gone to several different branches trying to get problem solved. I just learned that my October payment for my credit card was not processed. I also found out that KeyBank reported me to all three credit agencies for late payment.
The only reason my payment was late was because their systems crashed upon crashed upon crashed and I didn't realize that the payment had been lost. One phone call I was told that they would have to check the audio tapes of my earlier phone call to see if I was lying before they could fix my credit report. I never heard back and called again and was told there was no record of that previous conversation. I am in the process of changing Banks. Do yourself a favor and avoid KeyBank at all costs. They are rude, systems are terrible, workers are poorly trained, bad bad bad.

Customer Service is horrible. I'm trying to help my mother get a copy of a canceled check (payment was done electronically) for 4 weeks. 2 KeyBank reps took the info, did nothing and now saying they can't assist me because I'm not on account. My mother is deaf and in a nursing home. They should have told me this a month ago. Spoke to supv and he gave me same runaround. My 88 year old mother has no paper and is unable to speak to them on phone. I guess they just take the money and run with it. And while I was giving up all her info, were they playing solitaire because there isn't even a record of my calls. One rep said they would send an email. Today was told they only work by fax.

I have had a home equity account with Key Bank since the late 90s. The relationship started out very well with no problems. In late 2010 I had some financial difficulty and my loan went unpaid for a few months. I contacted the bank and we made arrangements to re-age the account. They asked me to make three consecutive payments over the course of 45 days. I did make the payments and then was told that the payments were made in too short a period of time and they forced me to make another payment. I complied and the account was set up to make regular payments from that period on. I have made the regular on time monthly payments with additional payments toward the principal every month since January 2011.
In June 2016 the bank changed my payment amount by $100.00 with no real explanation. When I questioned them one customer service representative said it was foreclosure fees from 2010. I was never ever provided any fees in writing or verbally from that time until now. Now I make the additional 100.00 payment but the bank will periodically assign me to collections after I have made the on-time payment and additional payments. When I call them it is a marathon call that last no less than 40 minutes plus as they shuffle me from collections to customer service. I am told that my payments 500.00 to 580.00 have been allocated to some ghost fees and they ask me to make an additional payment of 550.00 to my account. However, the fees that they have yet to fully explain to me were added to my regular balance, which I make the regular payment to.
I don't receive a statement and really don't have a clear idea as to where my money is being applied and the representatives tell me that my statement has some odd note that they have never seen before that says there is technical difficulty with the statement. I am so frustrated and can't give them enough money each month to keep them from reporting me as late to the credit bureau, which they have done twice so far. After an hour long wait and shuffle on the phone with them yesterday, I expected that they will report me late again, although I have made more than my monthly payment prior to the due date. I am again told that I need to make another payment although they admit they see my payments made to the account in excess of the monthly payment due. They refuse to tell me how my money is being credited because they cannot find my monthly statement on their system.
I am so frustrated as I am now waiting for them to properly credit my account, but I have no faith that this will happen. I have to walk this up the chain-of-command. I will write to the vice president of the company next and note each of the names that I have discussed this issue with. Stay away from this bank if you can. Note there are a few good customer service representatives that have tried to help but the problem is internal and they seem stumped by what they see on their technical systems.

Last month, in addition to sending an extra $100 principal payment/check for my auto loan (previously managed by First Niagara), my standard monthly payment had an error in the script amount, but the number box was correct. Because of that mistake, the bank identified me as being $20 short. I received a bill for the "missed" $20, and one week later, "collections" was calling me, hounding me about the $20 deficit (which was paid an in the mail). It is actually paid twice, because Key Bank billed me twice for the missing $20 and fees. I'm not impressed at all.

Key Bank recently merged with First Niagara...being a First Niagara customer for a few years I was hopefully the merger would go off without a hitch or at least they would fix any issues. After four visits to my local branch to correct what I saw as a minor online issue for them; turned into a royal pain in the neck for me. I had a fixed rate and a adjustable rate line of credit. Both were separate account numbers until Key Bank decided to make them one account. This combination would not allow me to make separate payments into which one when I wanted to...any payment would now go into the lower rate line balance.
I also could not make more than the monthly minimum into the account. Only way to do that now was to visit the branch or call in to make a transfer...VERY, VERY inconvenient. I also continue to have other online banking issues that even after a few days transactions do not show up online when I go to view my account. The bank branch employs tried to get tech to see and change this issue but they refused. I would HIGHLY recommend if you are looking to move over to Key Bank that you do NOT. This is just my opinion from the very poor experiences I've had with this bank. Best of luck to you if you choose them.

My auto loan was with First Niagara and I never had an issue with them. Now that Key Bank has taken over, I tried calling them to get help setting up the online account and was on hold for over 30 minutes, and when I finally reached someone, they stopped me cold and had me wait another 20 minutes to be transferred to some other person who was handling the First Niagara loans. I made the payment that day and was informed the 10 dollar fee would be waived as a one time courtesy. I set up an online account with Key, with access to my checking account. There is no way to authorize anything but checking here.
Next time I tried to pay, I learned that my payment wouldn't be credited for 2 days and since there is NO grace period (pay by the due date or get dinged for being late, even though the statement isn't delivered until just a few days before the due date) I went back to the phone. Again I was on hold for 20 minutes and was placed on hold again for over 30 minutes as they tried to get someone who could take my payment by phone.
Obviously, their auto loan department is overseas and the representatives can only follow a script. The only way to set up automatic payments is by mailing (not even fax is available) a voided check. There is no clear information on when funds will be taken and if I choose to stop allowing the automatic payments I'll be charged a fee to get them out of my account??? Ludicrous! I am now looking into getting another bank to take over my loan so I can get away from Key. If I could give less than 1 star, I would.

When Key Bank bought out bank of Niagara I started having problems. In the past few months since Key Bank has taken over I have received overdraft fees. The overdraft fees have deleted my account balance and it has become a vicious cycle. I recently deposited a check for $2000 and after they took the check, I was handed the deposit receipt and a letter stating that my check would be held for 11 days because I have had overdraft fees and the last few months. By holding my check for $2000 for 11 days instead of the 3 to 5 business days they are causing subsequent overdraft fees bounced check fees and overdrawn my account. The teller advised me that this was Key Bank's policy and there was nothing she could do about it. It was a Saturday and no manager was available.
I then called Key Bank directly at their one 800 number and it was advised by the customer service representative that I had a poor financial relationship with the bank and they were accommodating me by normally only holding the check for 3 to 5 days when in reality checks don't clear for at least two weeks. I told her I had never heard of that in my life that I am close to 50 years old and have never had a check that I was depositing held for 11 days. She told me it was again Key Bank's policy and that they were doing me a courtesy by allowing me to bank with them.
As this was a Saturday I now have to wait to Monday in order to speak to a manager at the local branch. If this is not resolved my electricity will be turned off. I will have no money until payday and checks will have bounced again causing overdraft fees and deleting the money in my account. This will be an ongoing cycle of failure that they have set me up for. I can only hope that on Monday I can get my money out of that bank and going to a financial institution that will provide proper customer service and he'll treat their customers with respect and ultimately with fairness.
Key Bank's policies are fraudulent criminal and I think I would've felt better had I just been robbed at gunpoint as I feel violated victimized and traumatized. I strongly advise anyone contemplating On banking with Key Bank do not. Please read all the complaints. They are readily accessible and I have read each and every complaint about the Key Bank. Do not I urge you do not bank with them.

KeyBank is your typical company that provides bad service to their members and they all use the same MO. When you call for help you are sent from person to person and nobody knows what they are doing and gives you a different answer. The First Niagara transfer into your existing KeyBank Online Account was a Freddy Krueger. They opened a second account holding the Niagara funds which I did not have access. Talking to 2 different people, one said it was because the names did not match and the second, a supervisor, said it also had something to do with the banks being in different states. WHAT! Has anyone ever heard of maybe going by the Social Security number when migrating might provide a better match during the migration.
People beware! If you call into any company for assistance and you get the runaround and sent from person to person you need to avoid these companies like the PLAGUE. That should be your one and only warning sign and just go with another company. These types of company have profiles that are all the same: the Board first, the Stock Holder second, the Employee third and you the Customer are LAST.

The worst banking experience ever. They try to get you with hidden fees, every step of the way. I received an offer by mail; open a checking account, utilizing online banking and direct deposit and they would give me $300.00. I meticulously went through the fine print and opted out of every little detail that would cost me money, ending up with free checking and a $300.00 bonus at the end of 3 months. Well, KeyBank didn't like that and closed my account, stating I owed them funds from a previous account that I had with them. Stating that they had tried to send me many letters but I had not responded.
This is a blatant lie as I have lived at the same address for more than 10 years. If someone owed me in excess of 500$, I think I'd be sending them a certified letter OR turning them over to collections. Neither of which has happened. The branch manager even labeled me as a "high risk" customer while I visited their branch in attempts to understand why my account had been closed.
I'm disabled and rely on my SSD funds to be on time. I explained to this branch manager that if they closed my account mid-month, I wouldn't have time to update my SSD information in order to receive my funds in a timely manner. I depend on these meager funds. Lo and behold, I find out today that the US Treasury has indeed sent my fund to KEYBANK. After calling them and being told that I do not have an account with them but they will be holding my funds for 10 business days before returning them to the Treasury means I'll have to eat at local soup kitchen and possibly risk eviction due to not have funds to cover rent until they decide to release my money. How can this be ethical, fair, or legal?

I thought opening a Keybank account would be convenient cause there's a branch close by. I have been a Bank of America customer since they bought Fleet bank. I was hoping for a similar experience with Key... Keep on hoping. :-( I signed up for a new account with Keybank a few weeks ago. It took them 2 weeks to approve my account. So they send me an e-mail telling me to go to a local branch to sign some papers... when I did the lady had no idea what I was talking about. I tried to sign up for online banking which was all I really wanted in the first place. You need a debit card to do so.
Called Cust serviced and was on hold for 15 minutes. The cust service rep told me he needed to transfer me to the fulfillment Dept. He transferred Me and I was on hold for 20 minutes and lady who finally came on the line (who spoke broken english) couldn't figure out what to Do so she put me on hold after 5 minutes on hold I hung up. Will close the account tomorrow and never deal with key again. DON'T MAKE THE SAME MISTAKE I DID... NO HASSLE FREE CHECKING!!! Better yet... NO KEY BANK.

I was patient with the glitches that occurred during the initial merger from First Niagara and Key Bank. Then about 6 weeks later we get a (fraud) pending transaction, against our account from someone from France. I immediately alerted the branch that we deal with and they alerted their fraud department. So I thought. For three days I kept an eye on my account and found no credit and each day I called for an update. I asked the bank representative if they could tell me if one of our debit cards had been compromised, which is what happened in the past.
When they were First Niagara I would be alerted immediately from the bank about fraudulent transactions and they always found it to be coming from one of our debit cards that been compromised. The debit card would be closed out immediately and problem resolved. After the third day the transaction was no longer in the pending and now it was paid. What dig bats! This is a bank for goodness sacks they are supposed to look out for their accounts. I called the bank to alert them of this and they said that It may take up to 10 days for the credit to go back in.

Key Bank is one of the worst banks I have dealt with. They bought out First Niagara which I was completely satisfied with. Key Bank takes fees for anything and everything. I will be switching banks asap. DO NOT BANK WITH KEY BANK!!

This bank needs a class action law suit file against it. I was with First Niagara which was bought by Key. I have had the same acct for 16 years and through 5 mergers, and now I am forced to change banks. First, they would not convert my son's acct to a student acct even though he is a student. 2nd, they purposefully hold over direct deposits to charge overdraft fees. 3rd, and most horrible, they shut the system down every day from about 8pm to 6am the next morning and from Fri night to Monday morning. FNFG would post a mac debt immediately.
We run paycheck to paycheck and my son in college has a little to spend that I give him. He is used to checking the app to see what he has. Key doesn't update in real time like FNFG and most other banks, so one has to keep track in a check record of what is really there, as if you look at the app, you won't see what you really have. FNFG was bought by this bank with HQ out in OH in a cash strapped county, and all they do is hold deposits so that they get nsf fees, and they don't update in real time. So that they get nsf fees. It's literally done on purpose and it's highway robbery. I have never had this happen in 16 years...
Again after 16 years with the same acct, I am forced to switch banks. This bank didn't even have an escrow dept for mortgages. They are keeping FNFGs dept... How can you be a bank in 2016 and not have an escrow dept., and not update accounts in real time or at least every hour like FNFG??? I am going to oversight commission on them. This has been the worst merger I have ever been through and the worst banking experience.
Company Name:

Key Bank

Website:

https://www.key.com/