Consumer Complaints and Reviews

Checking my account after paying most of my bills except my car payment for $312.00 & had a balance of $1605.00. Did a bit of shopping for which I probably spent $500.00. When I checked again & reported charges that weren't mine, my car payment wasn't paid & account went into overdrawn! Supposed investigation was done but I really don't think so. $ claim was denied. Thinking about seeking legal action!

This has been one of the worst banking experiences that I have dealt with. Comerica's staff little knowledge of the bank. I started a savings account that would take a percentage out of my checking every time I got paid. Six months later I checked it and no money was being deposited into it. I went to the bank and talked to the lady that started the account and instead of apologizing she blamed other people. Before I left I set it up again and asked could she make sure that I would be able to see my savings account on my monthly statement. When I started getting my statements my savings account information was not on there. So I went back there and they told me it was on there but it wasn't.
It took me a couple months of going to different Comericas until this problem was fixed. I also went through the same thing with being able to access my savings through my online web banking. Now I'm going through an issue about someone depositing a check into this closed bank account and the customer service people are telling me to speak to the people at the bank and the bank is telling me to call customer service. All they do is pass the blame and do not take care of customers needs. I would never recommend anyone to bank with them and I am going to make sure I tell everyone interested in banking with someone to NEVER bank with Comerica.

I have had an account with Comerica Bank using their "Online Banking" (paperless statements) account for the past eleven-years. At times (beings I am not rich by any means) I will need to rely on my overdraft protection to help me manage things on a month-to-month basis. With my account being an... "Online Banking Account". I solely rely on what the Comerica website shows my available funds to be at the time I login to my account to pay bills. So if I only have enough available funds to cover a few small bills; but need to pay a couple larger bills too, I will generally pay the smaller bills first (on lets say) a Tuesday; which there were enough available funds are in the account to cover those bills at that time. I will then wait until late Wednesday to pay the other one-or-two large bills. Now I already knew that the couple of large charges would be covered by my overdraft.
However, what Comerica does, is once the vendors submit my payments for deduction, regardless of the time frame and/or order for which they were actually paid, Comerica leaves all charges made over a 24-48 hour period as "Pending Charges" and then regardless of the order they were actually made, Comerica will automatically deduct "all pending charges" starting with the largest charge first, and then withdraw the smaller charges last. By doing this, instead of having just the one-or-two overdraft fees @ $37.00 a pop as planned and paying $74.00 in OD Fees,... I end up paying several OD Fees instead, @ a whopping (as with the last scenario) $259.00!
Oh, I simply can't forget to mention a time last month when an auto arrangement deduction that I had made nearly a month earlier with my light company had put my account (THIRTY-SEVEN-CENTS) over budget,... for which I instantly went and made a deposit to cover that $0.37 overdraft,...Comerica Bank STILL charged me the $37.00 fee on a dang thirty-seven cent overdraft, which didn't even last 24 hours before a deposit was made! In my opinion, Comerica Bank is just greedy and they thrive on taking the poor man's money every chance they get... in the name of "Comerica Policy"!

I regret opening an account with Comerica. They turned me down for a better interest loan because I was a couple points away on credit score but I decided to get anyways. It was useful for first 9 months of trial and now interest is higher than I would use for much of anything. So I don't use the line of credit as most other loans are less interest. If I close within 3 years I get a $500 charge. I call the customer service number on the back of the card and they can never find me in their system by SS# or bank acct#. So I have to call the local branch which is a little concerning. They are so unorganized. I can't check any balance online as they don't offer online banking on HELCO. I can't wait to get rid of this line of credit now as I can get much better but I am stuck.

A couple weeks ago I awake to buy food and can't because all my money gone. I immediately called Direct Express and was told someone in Italy been using my card and I need to cancel the card immediately and due to fraud will receive new card in the mail free of charge. Ok. So I immediately cancel card and filled out fraud packet and immediately returned it same day as well as received my new debit card. I need provisionary credit asap. I have no money, no food and no place to stay because my money was gone. Couldn't pay for my share of rent. This is FDIC Insured card so why aren't my funds back on my card.
How do I know I can trust these reviews about Comerica Bank?
854,137 reviews on ConsumerAffairs are verified.
We require contact information to ensure our reviewers are real.
We use intelligent software that helps us maintain the integrity of reviews.
Our moderators read all reviews to verify quality and helpfulness.
For more information about reviews on ConsumerAffairs.com please visit our FAQ.

I am a 25+ year customer who made a $200 cash deposit before business hours using Comerica's antiquated ATM system 11 Mile & Lahser Southfield, MI branch. Bank claimed the envelope I submitted in their machine was empty of cash! Now they have to do an "internal investigation" which can take up to ten days. This is very troubling and disturbing. I filed a report with Southfield, MI police citing theft by unknown bank employee (s).

We've banked with Comerica for four years. We own our home outright as we paid cash for it. We have a small 400K per year business. Comerica lied to us and deceived us. We immediately researched and found a small community bank and have left Comerica to their very Trump styled business. They are simply dishonest and self-serving. Despite their crafty commercials...

Comerica Bank sent out an email on March 15, 2017 stating "Saying that a security question was answered incorrectly, a password / user ID was changed, an address on file was changed, or that web banking had been disabled." Of course, in this era of phishing and other cyber-attacks it is difficult to tell whether or not the email or its contents were legitimate. Phone calls to their Customer Service number, not obtained, were put on hold. It took over 24 hours for Comerica to correct this frightening error. Their subsequent explanation for the error was pretty lame, too: "The emails were distributed early in the morning and included..." (AS IF the time of day was important) and "We have identified the issue with our automated email system and are taking every measure necessary to ensure it doesn't happen again." AGAIN, not good enough. Not the least whiff of an apology for nearly scaring me to death. I'm going to be looking for another bank.

Loyal customer for 10 years. On Feb 6, 2017 at 4 am I woke up to find over $1000 was taken from my account in $200 increments and numerous inquiries. I immediately called the number on the back of my card, however a voice message told me to call back during regular business hours. I waited an hour to call back and report my card had been compromised, the rep took the report, asking me if I still had the card, which I did and reviewed the charges. I confirmed my last purchase which was at Wal-mart on Feb 5, 2017 at 1:38 pm and disputed the 5 $200 withdrawals and the 5 $2 inquiries prior to the funds being removed. The rep cancelled my new order me a new and told me that if my funds were not in my account by Feb 21, 2017 to give them a call. While there were still transactions going on in my account I received $25 overdraft fee, as well as other direct deposits were still going on my account.
On Feb 17, 2017 I call Comerica to check on the status of my claim in which time I was told that my claim had been denied. I asked the rep why and he replied just wait for the letter that will be sent to you in the next few days. I then replied "no I need to speak to a supervisor now," after a few minutes a woman got on the phone to state that my claim was denied because I still had my card in my possession, and I admitted that the last 4 or 5 transaction I made and my card was used after as well. I was currently at the police station filing a fraud claim when she stated this information.
I also spoke with card services to have my limited changed but was told I needed to go into a bank to have that done, so since I am no longer in the state of California I opted to deactivate my pin so no withdrawals can be made from this card. As I went over the letter that was sent to me I noticed misinformation to my original statement as I only stated that the ATM withdrawals and inquiries from the US Bank were fraudulent not the transaction from the ATM machine on Feb 3, 2017 as transaction was made by me in the Remedy Restaurant ATM by my work.
I then went on online to Comerica website to make a complaint and was told to call their Quality Process Department. At when time I spoke to Mark **. He also stated that my claim was denied because I still had my card and that my card was comprised because I gave my card and the pin to someone, and if I wanted my money back go find them. I asked for detailed day and time of these transaction and he stated I need to go to the police and seek recovery with them. Mr. ** was harsh, brash and very rude stating that there was no way that this could be fraud because their cards and system would have detected any invalid pin attempts and it was impossible for anyone to get my pin number unless I gave it to them.
Ms. ** called me on 2/24/17 and we played phone tag for a few days. We spoke on Feb 28, 2017. Which again I stated as a loyal customer of 10 years, Mr. ** spoke to me as if I was the criminal and not a victim. These kind of transaction has never been on my account as withdrawing $200 increments until my account was empty and overdrawn and the unusual activity of 5 inquiries before the money was taken is unusual activities and I also pointed out that I was never given dates and times because my bank statement put these inquiries on 2/6/17 but the actual transaction were on 2/5/17 and the bank never sought pics from the ATM camera in which the funds were taken.
I questioned the times of the transactions and Ms. ** stated that my last transaction and the ATM withdraws were 30 minutes apart. I then asked her what about those inquiries of $2 each on my statement before as they are between the transactions that I made and Ms. ** stated she would go back to the investigator and get back to me. To date as of 3/7/17 I have heard nothing from Ms. **.
This has been a nightmare and I do not believe that I should have to suffer this lost as this bank is federally insured and I trusted my money to this bank that obvious does not have the security to stop cyber attacked and security breaches to their system. I also believe that once I complained about their service and security system online I was then treated like the criminal instead of the victim. The harsh disrespectful tone and treatment by the Quality Processing Department (Mark **) was rude and very unprofessional. The fact that Comerica's banking system cards can be hacked while the customer still has their bank card and get your pin.
You would think that would be their top concern asking me where I last used my card to withdraw funds so some kind of security measures can be taken. But no because they won't give me back your money so it's not cost to them. The customer is just collateral damage and the cost of fixing this widespread problem is not cost effective enough for them to care. For Mr. ** to stated this could only happen if I had given my card and pin to someone is ridiculous and this same situation has happen to many people across the country so please stop with these alternative truths aka falsehoods and lies because we as consumers will not and should not allow these financial institutions to continue to let these cyber criminals take our money and not have it refunded back to us. And they still have to send me any detailed information on exact times and dates of these withdrawals.
I didn't make any transaction after I used my card at Wal-Mart. But my statement shows inquiry transaction even before I used my card and the sequence is not in order from when they started using my card. When I asked this I still haven't gotten a response. As I stated the this is not telling me when my card was actually used as the transactions on my bank statement does not reflect the actual dates of the transactions. I have filed a complaint with the Federal Reserve of National Banks and contacted a lawyer. I guess my next step is the news.

COMERICA Bank issues the debit cards for Social Security Benefits under the name US Direct Express; they allow employees to steal your information and withdrew your social Security Benefits without checking to see if the Social Security Office, US Treasury, or Post Office have gotten an address change from you. COMERICA bank changes your address without your permission and withdraws all the money from your social security Benefits. When you call 1-888-741-1115 to report the crime the employees are rude, ignorant, and hang up on you instead of transfer you to the fraud department.
This company is as dirty and criminal as they come. They made an agreement with the US Treasury and Social Security Office to safeguard your personal information and financial information; but Comerica Bank is robbing senior citizens and disabled people blind of their Social Security Benefits. The FBI, CIA, President Trump, Congress are doing nothing but letting Comerica Bank aka US DIRECT Express rob Americans blind of our social security benefits that we paid into when we were able to work.

On Saturday January 14, 2017 at approx. 11am, Clarence ** entered the Comerica Branch at 20200 Mack Ave. in Grosse Pointe Woods, MI to cash his payroll check issued to him by his employer, Convention & Show Services. The teller, ** received his two forms of identification, looked the check up and informed him that she could not cash his check. When he asked for the reason, she just insisted the check could not be cashed. He explained to her that for a month he has been cashing this same check at their branch in downtown Detroit, and inquired about why it is a problem cashing the check at this location. She still insisted the check could not be cashed, so he asked to speak with a manager. The person serving as the branch manager, ** expressed to Clarence also that the check could not be cashed but told him it was because there was no money in the account.
After going back and forth with no progress, Clarence turned around to leave out the bank in desperation. As he was leaving, he saw one of his coworkers, and asked the coworker if he was also coming into the bank to cash his payroll check. His coworker said yes. Clarence informed his coworker that he had been told there was no money in the Company's account. The coworker is surprised as this is a big company. Meanwhile, the branch manager and teller both see Clarence speaking to his coworker and they appear to know the coworker. So they wave the coworker over to them. The coworker leaves Clarence and goes to the teller and branch manager.
The coworker is then serviced, his payroll check written on the same account from the same company as Clarence's is processed. Then after the coworker is serviced, Clarence is told that his check can also be cashed, not given a reason as to what has changed. Clarence payroll check is cashed. Can you guess what color Clarence is and what color his coworker is? Clarence is ** and his coworker is **. Do you think Clarence was racially discriminated against? We are not free from racial discrimination unless we ALL are free from racial discrimination!

At the time I opened my account with Comerica Bank a friend had told me for those of us who are disabled (my friend and myself) this bank was really good. It took 3 months to get my old banking account changed over to Comerica to have my disability checks deposited. I should have known then something was up and maybe I shouldn't take this step. Finally when my check started to be deposited all seemed ok. The first time, some years later I had problems was when my caseworker and I had to get a printed statement of account immediately for my application for section 8. We spent over an hour with a very snotty woman trying to get it accomplished with no luck. We finally figured out a way to do it without Comerica's help.
The next time was when my mom sent me a check to keep my electricity on and I found out that it's impossible to deposit anything, only the government's checks can be deposited via direct express. NOW just last month I noticed that once my account hits approximately $1.00 whatever "change" I had left disappears!! That small amount of money may not matter to most people but to me and probably countless others it DOES matter. I've tried twice to go with any other bank, but because of Comerica's accounting, even to get away from Comerica also takes THERE months. The first two banks I went to refused to even work with accounts from Comerica. Stated by the bank managers (I'm gonna quote as close as possible). "Our bank will not work with Comerica, not because it's a disability account but because of the way they do business."
Considering how many people are on disability these days, I can't help but wonder if they are ripping off every person of at least a dollar every month how much money they are getting under the table AND whose pocket our money is going into. Attempting to call Comerica or Direct Express is a joke in itself!! If it were possible to rate my experience with Comerica Back and Direct Express a negative zero, I would still wish for a lower rating. My opinion is that someone needs to look into this but as normal. Anything to do with the government or any banks you might as well give up before you start. Save your breath for something or someone that actually cares.
If it were possible to use emoticons (memes I guess they're called now) I would fill up the rest of the allowed character count of 50,000 with the one that looks like a pile of feces. Maybe if one day everyone that's had problems with the so-called "bank" Comerica and Direct Express either called or texted something...ANY THING would be done to stop people on disability or social security from getting ripped off monthly. Anybody have any ideas?

I generally do CASH deposits so I can pay my AMEX. I was cashing my retirement checks at Bank of America, and while BofA had very enthusiastic employees, there were only 2 tellers for 12 slots. However, I'd cash most of retirement check and walked a block over to Comerica. With so much going on - negative that is, and in Silicon Valley where lots of people were losing jobs, I would deposit cash at Comerica to sweep into AMEX. I don't know if I was cursed or god wanted me to do something, I was picked to answer questions about my experience w/ Comerica on certain dates.
A couple of years ago, I deposited $2,000 CASH on a Friday. When I checked my account online, it didn't show. The following day, I checked my accnt., and still it didn't show. I asked to see the manager, and Manager #1, came out of her glass enclosed door, and she didn't give me a good reason on why my funds were not readily available. I was livid, and the teller was trying to de-escalate and explain to me why it'd happened. Meanwhile, the Manager #1, took the other tellers and spoke to them around the corner - It seemed like a conspiracy; what did she tell them?
Manager #1 then went into her glass room and got on the phone. My teller was told by the other tellers that she had a phone call. How odd. I shouted, "I can still hear you!" The manager came out and stated that I could stay as long as I wanted. I then pulled out my cell phone... "What are you doing?" "I'm calling the police." I was told I couldn't do that - Oh yeah? I tell them that I'm in a bank and my $2000 is being held by someone. Technically, it's true, especially in a bank. I then left, however fuming.
I tried to blow off steam and called the supervisors of supervisors in customer service and explained what'd happened. The supervisor then said that she'd personally monitor my account and guaranteed that the money would be there on Monday - well, it was pending - then finally Tuesday it would show. The supervisor said that the manager wanted me back at the Comerica - no, I was so angry - I told her to relay a message to the manager #1. I said, "Tell ** to dress in her go to church clothes on Monday." "Why?" customer service said. "Because I'm coming into Comerica with a News Crew, and she's going to answer why CASH deposits are not readily available."
Right after that, I was sent a survey by JD Powers & Associates... Asking if I was addressed by name and other useless information. Under "comments" I told the truth. I was later told by some of the tellers that it reflected on the entire bank when I wrote comments like that. My response was, "Then say something..." Now, Manager #1 is gone, and Manager #2 comes in, and I introduced myself and said that I'd complained to JD Powers & Associates about the incident. Her response was "Well, then go to another bank..." I suggested that not everyone drinks coffee, especially on hot days while they do have cookies to be friendly?
Since the incidence with Manager #2, I was then dealing with continued CASH deposits. I almost have to put in CASH deposits and monitor it all the way through from Pending to Posted, and forget weekends and holidays. I have to deposit almost a week and a half the CASH to show up on the screen to make sure as I don't want my AMEX to kick in.
The current Manager #2 reprimanded me as their JD Powers & Assoc. was still on the negative under comments. In fact, the Manager #2 got into my face and asked if the teller addressed me by name. I said, "I didn't recognize the new gal, and the other 2 questions on the top part of JD Powers & Assoc." It was not in a friendly term. She told me to consider going to another bank, and that while it's supposed to be confidential, she knew I was the one who wrote the comments. My response to her was as a manager, can't she make mention of the concerns of having to send the information somewhere -- I think Michigan -- and with the holidays, how long would CASH deposits take to process.
Manager #2 then called me at 4:45pm, just before closing and said that she wanted to have a "behind closed doors" meeting me 1:1. I was so upset as I suspect some corruption going on... That I called Comerica complaint, and told them to tell Manager #2, that I won't go in without an attorney or the news crew. I then went to another branch and emptied all but $5., so I'd still have access to them. I am at negative $9.+, and if I had the time, I'd file under Whistleblower, but I do not want a negative on my credit report. There's something very strange about why Comerica is so hostile. I always thought the CASH deposits would be readily available. Why would it take as long as 5 - 7 days for the deposit would take so long to process? With 3 and 4 day weekends?
I don't appreciate how Manager #1 sneakily took the other tellers around the corner. What did she tell the other tellers? I did appreciate the teller with whom I was talking, as she said I might have gotten caught in a glitch, and she was trying to calm me down. I am a retired teacher, so actually, the gal's parents were psychologists. But Manager #1 had the audacity to call from her glassed in room with an empty desk, called to tell my teller something - too obvious - so I shouted so Manager #1 could hear, "I can still hear you! - she's helping me out" Too bad the young teller left. The Personal Assistant at the Front of the Branch was trying to explain how things work. In this day and age, and especially in Silicon Valley, how can CASH deposits take sooo long at times.
I went to another branch and took out all but $5.00 so I wouldn't fall off the system. But now I'm at negative, and I don't want a negative on my credit report. I will fight and I advise anyone else to file and ask for an investigation on being bullied and nickel and dimed to death with almost $15 in maintenance and other stupid charges. Their maintenance is not up to speed.
My complaint and source of questionable practices of Comerica is why do or does CASH deposits have to go to the Midwest and back? And for a Manager to again say, "You should really consider going to another bank." I'm documenting this so I want to be able to go back and will fight with a vengeance. I wasn't JUST a teacher, as I worked with "at risk" kids, I studied law and criminal justice. And, I have a broadcasting background. I've had Identity Theft, so I want this complaint documented, and if there's further retaliation, y'all have it here.
And, for Manager #2 to call me before the end of the day, she admitted that the "comment" section of JD Powers & Assoc., was supposed to be "confidential" - she totally was inappropriate. I asked her that as a Manager, can't she express the concerns to HQ? I highly suspect a cover-up - and it may be system wide, or I have very bad luck with Comerica in San Jose.
Thanks for letting me vent. I depended on Comerica and this thing about sending the info - to god knows where. IT WAS CASH DEPOSITS... Not a 3rd party check, just CASH. Sorry for the workers who suffered from my rants, but if I withheld their paychecks not knowing when it would be settled, I doubt they'd like it. I used to teach Emergency Medical at one time, and I'd tell my students that the first person they meet represents the entire organization. This holds true for banks. Sure some of the tellers would address me by name, but it's the way my money is lost in the system and yet another hostile manager... If anything happens to my identity or they try to put a negative on my credit report, I will move this further and faster. Amen.

Personally I've not been impressed with direct express mastercard for a long time now. After what recently happen and the issue is finally handled depending on how long that will take because Direct Express is very slow with correcting issues or answering phones. More hang ups or drop calls than any other bank I have banked with or high call volumes to where you can't get through to the customer service. It makes me wonder why so many is calling in at one time. Maybe is it because of the same reason I have had to call because of the poor security of the cards.
Mind I have a major emergency happening right now. Yesterday my mastercard was hacked. This person stolen every dollar I had in my account. I did not get notified or was it noticed until I noticed it first then reported to direct express. It took me almost 2 hours to get to the level two department to file disputes on the transactions because of drop calls or heavy call volume at one time. Just like tonight, same issues. I have some new information I wanted to report. I can't get through to level one.
I am so sick and tired. This bank is as worst as using a visa rushcard. I am at my end with this bank. I am definitely switching to a new bank. I take it personal when My card continues getting hacked because of weak security and I have to be the one to buy a replacement card because direct express will not step up their game. Also not to mention they have too many people working in customer service who can't speak english or can understand english. Half the time when this happens I have no idea what they are saying. When its a emergency you don't want to be wasting time while your card is active and your getting robbed.
Not to mention I took it personal when I asked why wasn't the transactions caught in time or was I notified the answer, was it was sometimes too hard keeping track of all the customers. Mind you another one answered the phone just to lie to me and tell me the system was updating and he could not help me. He sounded sorta weird because he couldn't answer any question I had without getting into the computer. So I hung up with him annoyed. Calling back to talk to a woman who said the systems were working just fine that whole night. Just to transfer me to level 2 for the call to drop. "I am already stressed learning every dollar I had was stolen and I couldnt get through finally I did after trying 6 times." Tonight I give up. I'll call tomorrow because every time I have called tonight I can't get through. I am very annoyed by this.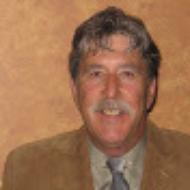 My small bill pay acct. was compromised because of a online scam where I used my debit card and reported it on June 6 2016 to Comerica who canceled my card and my acct. was hit again the next day again! I've been constantly in contact with Comerica senior staff and they could care less. Company hires staff with IQs less than 60!! Really! They offered to give me back 50% of what was taking. I've done business with the top 5 banks in the US and this has happened 1 time prior when I was with B of A and they returned my money the next day! I worked for Donald Trump for many years and if he's elected, I'm focused on some retribution for Comerica! These ** have to go!!

Money was STOLEN from my account and my dispute was denied. I was told to find and go after the thief myself, who is now an EX rental car company employee. My card was input manually 9 times total, all separate transactions, in the time span of 2 hours, for a total of $1,100.00 stolen. My card was ran until declined because they withdrew ALL of my funds. Now Direct Express/Comerica refuse to do the lawful thing and their suggestion is to contact the THIEF?

Comerica Bank is the worst bank I have ever dealt with. Terrible, unfriendly and unprofessional. I was originally with Manufacturers Bank, which was bought out by Comerica. First major problem was that I was not receiving statements. They said it was my problem that I should contact the Post Office, which I did. No problem there. After eight months, I asked to close out my account - which they refused to do. Refused a customer request to close an account. How can they do that? Then after even some shouting, they checked and found that they had put a stop of some kind to send my statements. But no apology. Three months later and I did close my account, and they withheld $120 as a charge to close the account. Ever hear of this? Not me. Crooked as far as I'm concerned.

When my husband, a veteran, died recently, I notified the VA and the Social Security Administration as per their protocol. The VA benefits he received monthly were discontinued, and the Social Security benefits for the month following his death were returned to the SSA by Direct Express. When I contacted Direct Express to request the remaining balance of his MasterCard Debit account, I was told a letter would be forthcoming to me to explain what documentation is necessary for the funds to be released to me as his surviving spouse. I provided my mailing address, and was told to expect correspondence from Direct Express in 10 days to 2 weeks.
Almost a month later, I called customer service to find out why I hadn't received anything. I was assured another letter would be sent to me, and confirmed my mailing address with the representative. After another month with nothing from Direct Express, I placed a third call to customer service. Again I was told the information would be mailed. Again I verified my address. That was over a month ago, and I have yet to be any closer to receiving my husband's last few dollars from his account. The grief of losing him has been compounded by the obvious intentional deception and fraud this company practices.
I am at a loss as to what I can do. He would never have done business with this type of establishment. If anyone can help me, I would appreciate any advice. My health has suffered as I struggle to adjust to the loss of my best friend and wonder if I must simply accept having been duped by the greediness of cyber-scamming pseudo-banks that hide behind a website and a telephone line.

The ONLY company that will work with Social Security to handle direct deposits into their debit card. No customer service!!! Not answering the phone!!! Nice job Social Security!!!

My boyfriend acct was hit not once but 3 times in a row on the same day by someone buying 6 flat screens and 5 amazon fire sticks. He did not receive not one call from Comerica regarding these charges. Obviously something isn't right! Comerica doesn't give a ** about your accts! They have the worst customer service. Currently in the process of getting his money back but they are ludicrous with the way they handle their customers. I would advise moving your money from this bank ASAP! Encourage others to do so as well. I never heard such horrible banking stories from any other banks but Comerica! Terrible customer service is also a understatement, the woman on the phone has no sense of empathy whatsoever! The tellers are very unprofessional.

Alerted them the same day $179 was taken from my account without authorization. Alerted the company that charged the card. Was told a form would be mailed to me within two days to fill out requesting an investigation. When the form did not arrive after 4 days I called again. Was told I could just mail a written statement in. I did that. Waited the 10-14 business days and called. Was told they didn't get anything to process.
Meanwhile got letter from place that charged me and explained it was an error and I was owed the refund. Even with this proof Comerica - Direct Express refused to issue a provisional credit. It has been 20 days since my money was taken. This is my SSD check and that is my food budget for the month that is missing. I am diabetic and had to stop taking my insulin because there is NO food in the house. I live in a rural area with no food banks I can get to. No one there cares. It is ridiculous. I am a disabled senior and have worked all my life. I don't deserve to be treated like this. The company that charged me says as of today they processed the refund but it will take several days before my bank credits it. I did nothing wrong, followed all the procedures and am now sitting here hungry and tired of fighting for my money. This is shameful. Comerica has NO RIGHT to hold up this money.

I've been using their debit card for 1.5 years. The card always works, as expected. However, their phone customer services always appear to be FIXING their computer system. Hard to believe that two thirds of the times that I called their system was down, and they could not help me. 2nd reason is that they are too busy to answer the phone (the recording instructed me to 'call back') for several days in a row. Is that any way to run a business?

Was having issues at my current bank so I decided when my check arrived in my account via direct deposit I would just switch to Comerica right down the road from my house. The bank really didn't feel good to start with being a new building just really feeling too corporate and upper class. Still I was there so I figured what the heck. Just wanted to hurry up and get my money situated since I get paid bi-weekly as was broke and had no food and was also going to go buy a vehicle which would literally have left me broke the same day I got my check. Anyway, the lady explains a lot of terms and what not then asks how much I'd like to start my account with. I put my entire 800$ check in and then we move onto setting a PIN for my card... The card looked odd though so I asked is that the temporary card?? And she says, "No there isn't one..."
I've already told her personally that I'm getting ready to spend my whole check mind you. So I say, "Oh, well I'm going to need to withdraw some money then," and she says, "Oh... Well you have to wait at least 24 hours..." which wouldn't have been a big deal but this was yesterday, the Saturday before Memorial day Monday meaning everything is closed until Tuesday... Setting me back 3 days... Asked her to cancel right then and there, she goes to talk to the main guy and says, "That's not possible..." And now I'm really worried when I go to say I need all the money in my account they will give me issues...
The lady seemed very upset when I calmly told her she really should have told me that especially since I just told her I was planning on doing all these things that day. Idk maybe I should have asked more questions but I feel like after sitting through all the other 45 minutes of info she told me that definitely should have been part of what she told me... I'm 24 and had just woken up and definitely didn't look like someone who could just get there bi-weekly check and let someone hold it for 3 more days. Really felt like I was being taken advantage of... But that's all. Any input would be much appreciated. Thanks.

I am a retired colonel with 34 years service on behalf of the USAF and US Army. Ever since the Veterans Administration made me use their debit card, I have had nothing but problems with their debit card. On the 1st of the month, I could not use my debit card for a week, then all my money is gone! I have already changed my pension to Chase Bank. I own a corporation, and there should be a law enacted via our Congress against this kind of stuff happening in my opinion.

I have a Direct Express since they have come into being. They have in the last year, showing that they do not care about the consumer. I have had two charges. One with Knights Inn and One with In town Suites. The one with Knights Inn, I began feeling bad and sick and walked to the hospital. I ended up in the Hospital for 2 weeks. I had the security guard go get my items in the room. He told them I was no longer in the room. I had a charge coming out for 260 plus dollars. I had 3 days left and they charged the whole amount. I called DIRECT EXPRESS and told them and had people in the hospital as my reference. They denied me for the 180 dollars I asked for. It was mine yet, no.
Next, I went and checked into IN TOWN SUITES, I checked in for 5 weeks. Near to the end of the 4th week. I told IN TOWN SUITES IN Dothan AL, that I would be getting out. They would not be open in the morning, but told me where to leave the card. I did so and when leaving saw the security guard and he asked I was leaving. I told him yes. I asked the IN TOWN SUITES for refund on the remainder. They called corporate and they said no, and then Office Manager told me to get off his office. He was not nice and used some curse words. I called DIRECT EXPRESS and told them that for remaining week I needed 150.00 dollars, and even sent all the paperwork along. They of course have denied me. I do not think DIRECT EXPRESS level two employees ever apply or give money back. This is wrong and I know of other people that have cards and get items back that are wrong. They are in cahoots with the Corporate items.

I was charge thirty dollars for Canada, China AND HAVE been fighting WITH THEM FOR almost three months. Still denied MY dispute. Terrible card.

Well, my son turned 18 but is still in school and payments for him stopped due to a paperwork problem. So I took care of the paperwork and here we are 2 months later with no payment received. Called them and was told that they sent out the checks instead of direct deposit but sent them to the wrong address. I was told that they would put a stop on the checks and issue an electronic payment within 10 working days. 2 1/2 weeks later nothing, call again and they say that the checks haven't been returned which has nothing to do with me and I am told basically to wait another 10 working days and if nothing comes by then that I have to go to my local office and see what they can do? I am behind on all my bills and it's because they can't get me my money. Real pain in the butt. Afraid to get angry because it will probably just make it worse. I am at a loss.

On Friday March 5th my phone got an alert of $194 debit from disability acct. Immediately I call Direct Express. They gave me Facebook with this number 650-618-7714. This number is disconnected then I did a search for Facebook with that same number it came up with: "Hi Curran, though this number is listed against Facebook at NASDAQ website. We believe the charge is a scam and the identification of the charge as "Facebook 650-618-7714" is itself a fraud. A red herring!" Greg ** works at Village of South Holland.
Was out of town, went to a Walmart, and used my debit card there. Later that day several charges attempted via this FACEBOOK "charge" with this associated telephone number 650-618-7714 CA on my account. Some charges went through, some didn't. GOT SCAMMED, but I notified the bank CHASE asap and they said it will be removed in 12 hrs. Card closed out but the scammers continue to get away with this type of stuff. BE CAREFUL and keep a check on your accounts.
So I called back asked for a fraud dept, I was denied that number. Then when I stated they took every penny I had no response. I asked for supervisor I was hung up on. I told them that many had been hijacked, to please assist me that I had nobody to even call for help. I am heartbroken, hurt, broke, they then cancelled my card said I have to wait five days report fraud. I want it stopped before they even take my money, plus already known as fraud do they even watch for scams.
It's important that your bank is notified and chargeback complaint filed. It's also suggested to file a complaint with the local police department for online theft.

I need input on how we can get my son's $2,040.00 money that is supposed to be credited back to his Direct Express Card. It has been over 2 months now, and I have to pay his bills because Direct Express is saying this money is "Pending" and will not put it back on his card. "How safe is the card"? "Your money is insured by the Federal Deposit Insurance Corporation (FDIC) up to the maximum amount allowed by law. You get a Personal Identification Number (PIN) that you use at ATMs, online, and at retail locations to make purchases. If your card is lost or stolen, it will be replaced."
Scenario: My son (Disabled Veteran) went to a reputable federal banking facility to get $2040.00 off his card. The bank processed the cash advance, however, they voided the transaction due to the lack of Primary ID. There were no funds given to my son in this interaction. The bank sent a letter to Direct Express requesting them to process this reversal as soon as possible. This federal bank was courteous enough to sit with my son and call Direct Express. DE was rude and not helpful. They didn't have any answers. After reading many of the reviews on this Direct Express and the "so called bank" Comerica Bank who only makes the plastic card for Direct Express and does not hold any of the funds I am concerned about never getting my money back.
Has anyone contacted? Yes, these people are rude, hang up on you, won't give you answers or direct you to higher management. I believe the money is going onto these debit cards, without any bank being involved, and money is missing. My son noticed small increments of money missing here and there, but now this is large amount of money "Pending" per Direct Express. If there is no bank actually involved, where is the money pending at? Cyber space? Has anyone contacted the FDIC? or OCC "National Bank Regulatory" Commission? Guess that will be the first thing on my "To Do list" tomorrow. Signed: Mother and caretaker who cannot believe this type of fraud is happening, least of all this company is being suggested to our seniors, my son/Disabled Veteran and others by our "Social Security" Administration.

On Jan 29 I decided to order a new card. I opted for lost so I could speak with a human. I have had very little problems in the past with them so I felt this would be easy. The rep I got sounded like she was high on heroin. I had to change my address, and she couldn't spell. I spelled out everything 3 times. I opted for 2 day delivery since my deposit was coming in. I rarely use the card, I just transfer the funds to my landlord.
CSR assured me the card change would not affect my online account and I could still make the transfer. We parted by me asking her to confirm the address. I paid 13.40 for them to send 2 day. She assured me it would arrive Feb 2. So, no tracking number, and no card. I went in my online account to find I cannot transfer funds without my CVV from new card that I don't have!!! I called Customer Service and this time, got a smart Alec idiot who was rude. I won't go into all the dumb things he said, but his summary was the card was sent 2 day by UPS but was returned because the wrong state code was given. OMG I spelled everything three times. I am in ME. She wrote MN. I believe you learn state abbreviations in junior high. He said he could send a new one for an additional 17.90? Really?
I requested supervisor. He was reluctant, finally put someone on who probably wasn't. Super Danielle? Said she would waive fee (a favor) and it would be 2 day. I asked for 1 day she said they don't offer that service. Ugh, my landlord will start a notice to quit. I am dialed and very sick. This money is all I have. I don't believe the Treasury deals with such scammers. I am done once I get it I am using a different account for my SSDI. Shame on the Government for using USdirectexpress. I am going to file a formal complaint in addition to the FTC.
Comerica Bank Company Profile
Company Name:

Comerica Bank

Website:

https://www.comerica.com/