Consumer Complaints and Reviews

This bank as been ripping off customers for years. I applied for credit card and received one with $2000 credit limit. I paid every month. In 2011 I was diagnose with cancer. I still worked even in pain. I knew it would be difficult to pay some of my bills so I started paying larger amounts on its credit card. They reduced my credit limits immediately. So long story short they could not tell me the reason for the reduced credit limit. They closed the account. Sue me for 3,000, and garnish my wages and took money that did not belong to them. Trust ME NEVER, NEVER EVER DEAL with WELLS FARGO. CHEATERS.

The bank that loves charging overdraft fees! They don't show checks when they are pending or going through, but they show debit card transactions. They charge overdrafts fees even if you're overdraft by $1.00. The company has you sign up for notifications, but they don't notify you when a check is clearing or if you're overdraft unless you used your debit card. And when I say check, I don't mean paper checks, but automatic payments, because some are treated as checks. When THEY make a mistake they tell us that they refunded the overdraft fee, BUT we cannot see it. We were told wait for our statement, then we will see it. A load of garbage. This bank is only there to serve the rich, not the average joe! Citibank treats its customers much better.

If I could give No stars I would. I have been with Wells Fargo for 13 years and this last past year, continuing to today they have found out how to bounce my account out every Thursday. They wait till they know my direct deposit went through then pick up either an already processed charge and re-post that as pending so the account bounces. Or they un-post items that were already posted in such an order to apply the maximum amounts of overdraft fees onto the account. I will literally screen shot all the pending transactions and the amount remaining in the account, then the next morning they have un-pended all the transactions and re-work them systematically in order to bounce the account and collect $35.
Yesterday I had absolutely had nothing in the account prior to my check entering the account today. They allowed an illegal debit from DirecTV (which we canceled 2 months ago) of $160 to apply to an empty account leaving the account at -160.xx then added the $35 overdraft fee there. I called and entered a dispute regarding the illegal debit, and after calling back twice was offered the option of putting a stop payment on the amount that both stole out of my account. I also followed up with DirecTV regarding the illegal debit. Now since I have a stop payment being looked through their department I have to wait to close any and all accounts. I am absolutely done with Wells Fargo.

Wells Fargo has terrible service. It so bad there are no words to describe how bad it is. I wish I could give negative stars. I made a payment on Mar 9. Funds were withdrawn from my bank on that date. I no longer had use of them. Yet Wells Fargo did not release them to my account and placed a hold on them for 12 days. The only reason I can see for this long hold time is that Wells Fargo intended to USE MY MONEY. There is NO EXCUSE for that. It is MY MONEY. Avoid this bank like the plague.

I placed a stop payment on a check. Wells Fargo wanted to charge a fee of $40.00 to place a stop payment until I spoke with a manager and he then waived this fee. After placing a stop payment action on a check with the value of $125.00... the check was presented 7 days later and Wells Fargo allowed the check to go thru. I cannot understand how 7 business days could go by and in the year 2017 Wells Fargo did not/could not have the capability to flag this check and NOT allow it to be cashed. When I have ANY other transaction(s) that occur with this bank... it all happens within SECONDS! When I took this matter to many people within the Bank they all told me there was NOTHING that could be done. What a shame that I was not made whole when clearly Wells Fargo made a mistake. 7 whole days passed by and they were not able to STOP this check. Taking my business to a bank that cares.
How do I know I can trust these reviews about Wells Fargo?
718,469 reviews on ConsumerAffairs are verified.
We require contact information to ensure our reviewers are real.
We use intelligent software that helps us maintain the integrity of reviews.
Our moderators read all reviews to verify quality and helpfulness.
For more information about reviews on ConsumerAffairs.com please visit our FAQ.

Recently reviewed my credit report and found a line of credit that was opened in my name then closed some months later by a Wells Fargo banker without my consent. Then I log onto my checking account online today and find a retirement savings plan opened on my account that I did not open. Wells Fargo is shady and fraudulent. I will be closing my checking account with them immediately.

I filed a claim against State Farm and Wells Fargo last September 2016. I had a flood in my basement. The entire bottom half of my house will have to be remodeled. I have gotten estimates at $10,000. State Farm will only pay $4000. The check is made out to me and Wells Fargo and they will not reissue a check in my name only. Now Wells Fargo is wanting me to fix the basement but I have 6 large rooms and $4000 would go to maybe just one room. They won't allow me access to my account on their website and every time I call I get a different answer. The $4000 check is from my insurance company that I am paying for. This is the worst company I've ever had to do business with.

Due to our Heat/AC dying we purchased with local company we love however they use Wells Fargo Financing. Wells Fargo is rude, call my employment even when I have paid online and will not respond or listen to anything we tell them. Had got 1 month behind due to financial problem and the due date. Heck, even when I asked to change to a due date that corresponded to our pay period they were not willing to change, finally did later. Guess they wanted the late charges since it was a 0 interest for ** number of months. Have repeatedly told them no work calls. Basically they are vultures. I don't recommend anyone using this company for any reason!

I have been paying on my house here at ** for 18 years. I had a brain aneurysm, a heart attack, and broke my ankle in three places. I called Wells Fargo asking for help to lower my house payments. They jacked it up a hundred dollars more. I told them my health issues. They told me that I was probably living above my means now. Because I got sick I guess. They wanted me to pay 702 dollars on a small two bedroom home. It's just crazy. They won't even help me after I have paid in 18 years. Now I will be homeless. I have no family no friends. My parents have passed. I've tried for 8 months to get help every way I've tried and turned. No money no help. Wells Fargo is not in the market to help people, but to hang people. I no longer believe in Wells Fargo. Their only goal is money. You the customer doesn't matter! Thanks for nothing Wells Fargo. Homeless because of you!

I used to use Wells Fargo for my business account and always had holds put on check from customers. One time I was paid a check from my father's company and a 10 day hold was put on the check. I called my dad and asked him to check his bank account to see if the check had cleared. Guess what, the check had cleared in one day and Wells Fargo was sitting on the cash before depositing into my account. I immediately closed my business account.
NEW. I am performing a job for a large corporation that uses Wells Fargo. They were to pay me a $18,000 deposit for the job with a ACH direct deposit. The job invoice total was to be $58,000. I am 3/4 way thru the job and the deposit still hasn't hit my account. My customer has tried three times now to get the monies transferred using their Wells Fargo account with no luck... I have just ordered my crews to stop the work and remove all the equipment. Because my company deals with proprietary chemical engineering and formulas for cleaning this customer's equipment, they will have to still pay me for services rendered and then try and find another company that specializes in what we do.
This Wells Fargo failure is going to cost them not only double the cost to complete the service but now they cannot bring their unit back online on time, costing them $220,00 per day. All this loss over Wells Fargo wanting to earn a couple days interest on $18,000. Hopefully this company who is worldwide will close their Wells Fargo account or at least get them to change their money hold scam policy.

Initially I was hesitant to open an account but my job banks through them so I did. Before the new years and up until 2 weeks ago, someone had been slowly siphoning money out of my bank account. I immediately notified the bank and first they credited the 600 dollars that was stolen from me then 2 weeks later they reversed the credit putting my checking account at 0 dollars and denying the claim because they didn't want to take responsibility for their breach. These new cards with a chip are supposedly safe but that's a wisecrack, something to pacify consumers. Now I have to wait 48 hours for management to review my claim and reach a final decision. I was told my case would not be reviewed again if denied and I would have to take it to claims court! Wells Fargo does not care about their customers, all they care about are profits and taking other people's money! Corporate crooks!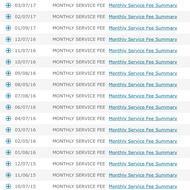 Wells Fargo Bank steals from its customers. That should come as no surprise. But what is worse -- even if you have an account open with them they will charge you a "monthly service fee" just for them to hold your money. I noticed that my savings account was slowly losing $5 here and there -- thought it was from credit card payments or something. Lo and behold, Wells Fargo STEALS this money and calls it a "service fee."
Did you know?? Wells Fargo destroys all of their documents on your banking account after 7 years? Convenient for them right? But what about the customer? NOT ONLY DO THEY STEAL YOUR HARD-EARNED MONEY, when you have a credit card they charge you OUTRAGEOUS interest rates. Had a credit card since 2008, paid it off 5 times or more. Went from a $1,200 credit limit to $12,000 credit limit but they refused to lower the interest rate from 19.55%... ALMOST 20% interest rate!!! Ridiculous. Paid off my card again and canceled it. As soon as I get my direct deposits transferred into my credit union I will be canceling my business with them altogether. ** you Wells Fargo!!! You're crooks, thieves, and a horrible place to do business.

The way I have been treated as a customer through the student loan program has been awful. You would think Wells Fargo would want to use this opportunity of reaching young people to try and make them customers for life. I will never bank with Wells Fargo again. You could give me a full percentage point lower on a mortgage and I would still rather choose your competitor. Any car loan, mortgage, investing or any sort of banking I do will only be with Chase or a small bank. I have never disliked a company enough to want to boycott them or tell all my friends and family to avoid them until seeing what it is like working with Wells Fargo.

I have had an Equity Loan with Wells Fargo for 13 years and have always made the payment on time and have paid over on the principal. I used the money for personal things. It was made on my house that was worth $250,000 or more. I had Tower Hill Insurance and after 10 years my upstairs Porch Collapsed in 2014 and the insurance company did not want to pay the amount to fix it. I hired a lawyer and have been dealing with this for 2 years. The Insurance company dropped me and I am unable to get insurance as having a case open. The bank had to take out insurance to protect them which is almost 3 times what I was paying and for not much coverage as I had.
Wells Fargo also put a restriction on my Equity Loan. I am paying over what I have to pay and only owed $60,000 out of $100,000. They are working against me the whole way. Also they are keeping $10,000 of the money that insurance company has given me. I had put it right away on the Equity Loan until we settled and I could get the house fixed. I have been with them for many years back when they were Wachovia and have always been a good customer, no bad checks or any bad things and this is how they treated me.

I deposit 500 in the ATM... a wells Fargo check. My account not negative... they hold the money. All of it till the next day. Tomorrow. I needed to place an order that now can't be placed till Monday... meaning it delays my work. 3 days of idle time. Yes I should have taken my check inside. I could have had 500 in hand. I have been using the ATM for a lot of deposits... Never had too many issues. Last two times... I'm done with Wells Fargo... with this bank. Monday I'm closing the account... Going to credit union. Thanks Wells Fargo as I have not one dollar to my name. We can't eat... anything for no apparent reason. The ATM changes the way it does biz.

Wells Fargo does care about their little people customers. If you are not a big business they could care less about you... They charged me a 4$ interest fee after I paid one of my accounts off and then said the fee was based on my average balance??? Made no sense if my balance was 0$... needless to say I have canceled/closed all my accounts with them over that 4$ which they should have just reversed... I will never do business with them again and can't wait to pay off my other account so I can be done with them for good since I'm just a little guy customer that doesn't matter... I have only spent $10000+ with them over a couple years.

I recently had a check deposited into my account. I wanted to receive cash back but I was told I couldn't because I had a overdraft in the last 6 months and they was holding the check for 7 days to be verified. So I went to the ATM to get cash out and they blocked my card. The only thing they are saying is because of the check amount, they have put a hold on my account. I have given them my ID and all and still can't get money from my account until 7 days. When my money deposit, I will be closing all my accounts. I have had so many problems with them it's ridiculous.

Terrible bank!! Run far away from these crooks! First of all they set into motion overdrafts that will create 2 instead of one. Let's say you had $100 in an account. You had a bill you paid for $20 and later a bill for $81 dollars. They will purposely run the $81 dollar first even if payment was made much later just to stick you with two overdraft fees!!! Thieves through and through. My wife and I had separate accounts, she had numerous times called and emailed and shown up in person to isolate me from her account. Now she stopped using that account and stopped all transactions.
Lo and behold three months later my account ends up in the negative from 800 because of her overdraft fees that were adding up from auto payments that she had put a stop to months ago!!! Now I'm stuck no food no gas because this scummy bank decides to take all the money out of my account and pay the overdrafts that were time and time again told to STOP PAYMENT!!! Now they say 5 days to get my money back??? Nice job Wells Fargo!! Take the money from someone else's acct immediately and then sit on it for 5 days!!! I will never EVER use your bank again. Better off with a prepaid credit card to direct deposit!! At least they are up front about screwing you over you slimy reprehensible crooks!!!

I have been a loyal customer to Wells Fargo for nearly 3 years now. I have done business through this bank as a non-customer and was pleasant with it. I decided to open an account and give it a try. I liked how everything was cutthroat with depositing and withdrawing money via through debit card. But as time went on I was beginning to really dislike this bank. The minute you get inside the bank, you have a banker standing there to harass you to open something new or they are trying to sell you something even if you had mentioned you weren't interested. The next time they'd ask again! I found this very annoying.
I had issues some when I'd do deposits for a company I did the deposits for. The bank tellers would always ask me to open an account for me personally, and they'd ask me to other questions (this was prior to before I had an account Wells Fargo). I had also known various people who'd come to Wells Fargo to cash checks and the bank would treat you like a criminal to do just that and then charge you a fee for cashing them, which I found ridiculous. I also had a teller whom I knew personally that would not allow me to deposit a check for my family's business into their account because I didn't know the account numbers and everybody at the Wells Fargo branch where I bank knows who I am. Which is also what I found stupid, I have been in there plenty of times doing the same thing so I didn't understand why it'd be an issue. I was depositing not taking money out or anything. They turned me down and refused me.
Getting to the nitty-gritty of things, the tellers and bankers do not care about the customers at all. The bankers who sit by the door the minute you get inside, ask you pretty much why you're there. If they know they can't make no money or do anything for you, their attitudes change and don't talk much after if at all. I have had numerous issues with Wells Fargo safe to say. Today was my last straw, I had money in my savings to cover my bills from my checking and did so. I wasn't informed of the new protection charge fee for funds from savings to go into checking. My savings should have covered it all and then I got slapped with an overdraft fee as well. I was just in the bank to put more money and wasn't informed less then an hour later via by email about all the charges, and my account wasn't overdrawn when I was in the bank and no new charges appeared.
I spent the better part of 20 minutes sorting out an issue of theirs as well. I had to switch with 3 different people and they decided to reimburse me 25% of the $50 they took from me which shouldn't have happened in the first place. It was the bank's mistake. I know I wasn't in the hole, as I was just at the bank. Very unhappy with the satisfaction of the company; the company is very disloyal and dishonest. The bank doesn't like to post transactions until days after they had occurred which throws you off as well leaving you to guess how much money you do or don't got. I will not miss the long waits at the bank to get their crude customer services and I won't miss seeing the banker asking to 20 questions for you being at the bank.
Also the charging of my money own to get used from my savings into checking. The ATM fees are outrageous as well, like it's not bad enough you get charged from the merchant of the ATM but Wells Fargo also will charge you as well since it's not a WF ATM. I have never heard of this from a bank before. The tellers are often rude as well and the branch I bank at has had issues with keeping confidentiality because of one the employees seems to tell everybody the bank's transaction. I am closing my account as soon as I can and going elsewhere. My advice to you, avoid Wells Fargo. The service is awful and there are many hidden charges in and fees hidden within.

Resetting auto pays, fraud accounts, Seattle found it reckless. Back in December I opted to not use the auto pay. Each time a new day populated or an amount auto entered. I did my best to populate deleting the auto pay accounts more than once. Only after they paid on a nearly empty account and my calling to complain did they reset it back. Deleting them again! Previously I set them for sending payment to my credit card. It didn't arrive till after I complained. They started new fraud accounts and lost Seattle, WA as banker. Today is the last straw, to a new bank I go.

I am having the worst experience with my WF loan service. I purchased a vehicle that was financed through WF via trade-in. I paid off my past vehicle which was also financed through WF. I cannot seem to get any answers regarding why I am continuing to get 'past due' notices for my paid-off vehicle. The billing for my new vehicle is confusing as well. When I sent an email to the website, I received a secured message alert. When I opened it, it read that the message was no longer valid! WTH! If I could give this bank a negative star, I most certainly would! It should not be that difficult to keep past and current loans straight.

We purchased $7,000 in carpet for our house and was financed through Wells Fargo. We signed up for online statements and paid the account in full on time. Then we purchased $600 worth of carpet in June and argued between Wells Fargo and Empire as we were unable to make a payment online as we were never charged. In August of 2016 we were told by Wells Fargo that when Empire finally put the charge through, we would begin receiving the emailed statements again. In December we received a letter in the mail that we were delinquent. We called and paid the account plus the late fees, even though they were not our fault. Now we've received late marks on our credit and they has the nerve to send us a letter that after a review of our credit, they decreased our credit from $7k to $700.
We called and were told that it was our fault and that we were responsible for hitting a button (that does not exist) on our online account to have the bills emailed to us or else we should have been calling every month to find out when the charge finally posted. Then the "supervisor" hung up on us when we asked where this was specified online and where this button was. I think it's such poor customer service and just bad business to a) not offer to call Empire (their merchant in the first place) and get the charge put through after 3 months of us calling and then b) try to scam us by saying we didn't hit a button for online statements to be emailed to us (Edison and every other creditor emails you the bill when you choose online statements), and c) to have a supervisor hang up on you and not call you back to fully respond respectfully to the issue. I've never banked with Wells Fargo and never will.

My credit/debit card was stolen today. The moment I discovered this, I immediately called Wells Fargo to report it. This meant I did not wait until I got home (40 minutes away); it meant I attempted to perform this task on a sidewalk without my online banking account, my statement, my account number, or the blood of my first born child - all things they seem to require that I produce to prove I am who I say I am when I want to STOP people from removing unauthorized monies. But I am getting ahead of myself. So on the sidewalk where I have discovered the unfortunate fact that I have been robbed of my card, I whip out my handy dandy cell phone (thanks to the miracles of modern technology) and promptly enter into the phone answering system that could not process my accent. After several attempts, it kindly suggested I use "the phone keypad to enter your account number". Fabulous... if I had the credit card in my hand to report it stolen.
There were no further options and it was decidedly difficult to get the phone system to patch me through to a "banker", which was one of the options that I spoke, repeated, repeated again, repeated again, screamed, screamed again, screamed again, began cussing fluently in both my current accent and my childhood accent. I was unsuccessful in getting the phone system to connect me with a real person. On the positive during the 12 minutes that I struggled with the phone system, my frustration became very palpable and while the machine could not take note of that and provide the proper assistance, I was doing an excellent impersonation of a complete lunatic and people began to step off the sidewalk and cross into the parking lot to avoid coming near me as I became progressively unhinged while trying to get the system to send me to a real person.
Now I am not sure if I had exceeded the time mandated for the phone system to decide it could not get rid of me, or if I yelled the needed allotment of foul language to reach someone alive. That first person I spoke with also had an accent. And while not the same as mine, it also would have triggered complete bewilderment from the mangled telephonic hellspawn Wells Fargo has developed to intimidate inconvenient customer out of wishing to do something related to their money.
Shockingly the person I spoke with also demanded the number of the credit card I wish to report stolen. So in a public area (which I reported to the person online), I disclose my social security number, my date of birth, my full name, my legal name, and 3 of my addresses. (That was a sticking point. I have 3 adjacent properties and for some reason Wells Fargo has latched onto one of them as my primary address and I can never remember which one because NO ONE else uses it.) Nope this is not good enough. But I do get a gracious plenty of "I'm sorry" and "I do understand" and explanations of why I need to be transferred to Timbuktu to have this card at this time turned off. End result is I become a complete harridan and end up disconnecting.
There are not words to describe my emotional state to know that my card is in the hands of who knows who, currently off on a spending adventure that I don't want it to be on, and my bank, the same bank that previously shut my card off on two separate (and equally embarrassing times) because I didn't report in with them first and get permission to travel (in country to places I have been to before) to do so, doesn't feel motivated to respond. I am beyond livid.
I have had this account for 20 years through various banks as they've preyed on each other like cannibalistic piranhas and in no previous incarnation was a bank so vile, unresponsive, and abrasive. And that's not the staff. The staff is very polite. It must be a stressful, tiring job. It's the policies and the procedures. It's the little things, like when that ice storm came through last year that immobilized the area and I was stuck and my card wouldn't swipe. The human I spoke with understood that I needed my card to work. We discussed at length that I needed the card to work for one last transaction so I could get home before she issued me a new card. She assured me she did.
Unfortunately, that's not how it worked out and I was stuck beside the road until a complete stranger picked me up and my infant child and gave us a ride home. (Just think how much worse this story could have gone!! Thank you Wells Fargo for letting me know that in an ice storm and you've wrecked your vehicle, while you might not be able to count on the people you've had a lengthy business relationship with, you can learn that not all strangers are murdering psychopaths. I'll write Forensic Files and let them know too.) I closed all accounts with Wells Fargo except my checking account over that nonsense. Today, I learned I was foolish. I should have closed all accounts. I will remedy that Monday at 9:00 am.

To make a long story short, Wells Fargo Bank, without my knowledge or permission, 'punched' my Safety Deposit box, and removed my valuables. They violated every legal rule regarding Safety Deposit entry. They have been evasive and non-compliant in the return of my property. Even with legal representations Wells Fargo Bank is ignoring the situation. I have been a loyal customer with them for over 33 years and have had a Safety Deposit box for over 20 years. They are saying "they have no record of me having a Safety Deposit box"... Really!! I have the keys to the box in my possession and last accessed the box approximately 3 years ago. This has gone on now for several months and a considerable amount of financial legality for an attorney.

I have several business accounts and personal accounts with Wells Fargo. Today I deposited a check from my business account to my personal account. Normally, those funds would be available immediately, or so I thought, since both accounts were at the same bank. I got back to my office and found out that the funds were going to be held for 24 hours. I went back to the Wells branch where I made the deposit on Bee Ridge Road in Sarasota and was told about all of the reasons why my funds could not be made available. Evidently since I wrote a check from my business account to myself and deposited that check into my personal account, the system puts on an automatic hold for 24 hours. This has NEVER happened to me before. Wells was unable to rectify the situation and therefore I do not have the available funds today that I wanted. This sounds very shady to me and we will most likely be moving all of our accounts as a result.

I was mortified to read the other review about what happened with the other customer's escrow. The same illegal escrow account mismanagement is happening to me. We closed on our home at a very good rate with a local bank; we argued over the closing costs, and I think as revenge, knowing we were relieved to have escaped Wells Fargo, they intentionally sold our mortgage to them. I'm pregnant with two young children to take care of, but am trying to deal with all of this. We switched homeowner's insurances and immediately paid the amount into escrow. We were told they mailed a check fully 12 days ago now, and I call in "every day" and they have said different lies - that they will cancel the check and wire the money, oh but today they can't, only if it gets to the last minute. All lies. They are clearly trying to do what they did to the other customer - double our premium by forcing us to go with QBE or whatever their company is.
We have 8 days left till our insurance company cancels. I plan on double paying if it comes to it, and then suing Wells for the escrow surplus if it comes to it. My top agenda at this point is to break up that escrow because the last thing I need is them screwing up our taxes too. I knew I was dealing with an unethical company; my point with this post is you can be 100% responsible and still suffer with these people. Every time I call it's another 800 number. I actually had an agent leave me her direct number with not enough digits in it. I tried every permutation for what I thought might be the missing digit but they were all spam numbers. I really wish there could be a class action lawsuit over this.
At great inconvenience to me, I have avoided using their website as it supposedly waives your right to class action lawsuit, and understanding the lack of ethics the company operates with I knew I could not ever trust this company with that kind of power. All I want to do is raise my kids and just live my life, and instead I have to track these leeches and all their lies. They're dreadful people. I have to restrain the urge to spit at the actual people working in the banks. I despise this company and everything they stand for so much. The only perk is I can call in and vent without remorse at whatever parasite is on the other end; usually you'd feel bad but knowing it's their job to lie and steal day in day out, it helps. I plan to continue to call in every day even if this issue is resolved just to raise as much hell as I possibly can. God knows I can't afford therapy banking with them.

I have had Wells Fargo for about 2 years. Today I went to check my bank account over the phone and it transferred me to customer service. My account has been overdraft for about a week due to personal issues. I called last week to tell them that I am getting a direct deposit into the account on the date and that it would cover it to put a note on the account. Well call today for the rep to tell me that they have closed my account due to the account being negative. I'm just so mad. How can they close someone's account and not even call or notify the customer that they are closing the account.

Very entertaining. Recorded phone call with Janette **, the incompetent rep that is a robot lol. They bait and switch the mortgage recording cost, from $250 to $550. So greedy this bank even after the scandal! Mortgage recording?? I'm paying for something that should be free!!! With all the interest I paid over 17 years this bank has some nerve trying to charge for pressing a few buttons! Evil, dishonest and unethical.

My financial track record wasn't the best when I opened my account almost three years ago at WELLS FARGO. However it was simply due to being uneducated about the importance of credit and how it ultimately affects your entire life to a certain extent. I learned over time that my credit was in dire need of fixing and started by opening an account at Wells Fargo.
From the very beginning I have had nothing but bad experiences with the company. I may not keep thousands of dollars on hand and in my account but nevertheless I'm a customer! Nearly every few weeks over the past year, I have been keeping up with what is spent etc. And somehow I always manage to end up negative by a ridiculous dollar amount. But the past 6 months have been beyond horrible with this bank. But most recently I was attempting to transfer money from one bank to another (I opened an acct at BB&T so I could get away from Wells Fargo). I transferred 200 from WF to BB&T. This would have left me 50.00 in my WF acct in case any random charges went through. Because WF is really good at charging me at random weeks after I have used my card at a certain place the charge somehow goes through days or weeks later. So after making the 200.00 transfer I woke up the next morning to find my Wells Fargo acct negative 70 bucks. So I in turn transfer 80 bucks back from BB&T.
I realize that the 200 was deducted from WF but not deposited to BB&T and that I wouldn't have the 200 until 3-4 business days. So I call online customer service, asked the associate to cancel the 200 transfer and the 80 transfer. She says okay and the 200 bucks goes back to WF. 3-4 days later I realize 80 bucks was deducted from my BB&T account and was "PENDING" DEPOSIT at WF. Here I am 2 weeks later and I'm being told the associate didn't cancel the 80 dollar transfer and WF doesn't know why nor do they know where my 80 dollars is. Then after being hung up on probably 6 times and each time calling back to RE-EXPLAIN my story, I get a "supervisor". I say that with as little emphasis as possible because she did NOTHING TO HELP ME.
All she told me was she sees everything I'm relaying to her, however before I can have my 80 WELLS FARGO has to "research" the info. I am beyond belief that I have to sit and wait for this company to decide when or if I can have MY MONEY. I see the ball was dropped multiple times on this one issue alone. Not to mention every other bad experience I have had with them. I am beyond exhausted with this bank. I am a single mother of four who had to borrow money to feed my children. Does anyone at Wells Fargo know how embarrassing it is to beg and borrow money when you had the money to feed your children but couldn't because an employee didn't know how to do their job. I would rather burn my money in the fireplace than to deposit another dime into WELLS FARGO.

We were pre-approved for a loan to purchase a home in Arizona. I sent all the required documents that they asked for and was told two or three times that nothing else was required from me. Then I was told that I needed to send more documentation (this happened two or three times). I received a commitment letter from Wells Fargo, and again, they wanted more information. I sent 10 months of bank statements, proof that my homeowners insurance on my current home was paid, proof that I was up to date on my payments for my current home, proof that my property taxes were paid up to date on my current home (although my current home has nothing to do with the loan we applied for).
I sent proof of income, and a lot more documentation. I contacted Wells Fargo on Monday, January 31, 2017 to ask if we were going to be funded or not because we paid Wells Fargo $600.00 for an appraisal which was going to be done on February 4, 2017. I explained that it wouldn't be very financially responsible of me to allow the appraisal to be performed if we weren't going to be approved for the loan resulting in us losing our $600.00. I was told on the day I called (January 31, 2017) that they see nothing that was going to stop the approval and since I have a commitment letter that all should be good. So, of course, we were happy.
So today, February 2, 2017, I received a phone call telling me that I wasn't going to be approved due to "my cash deposits not matching up to my cash withdrawals last year", (I had more money deposited that I had withdrawn) "we will be unable to use your account funds per FHA cash on hand guidelines" BUT I have the option to have a family member "gift" me $5,200.00 from an account that they can verify funds from. In other words, I would have to ask a family member to GIVE me $5,200.00 and send Wells Fargo two years of their bank accounts. Keep in mind, I have proof of enough money in my bank to close escrow and to pay the down payment, I didn't get an answer what they needed the extra $5,200.00 for and how many people have family that would GIVE them that kind of money.
I asked quite a few times for a list of required paperwork, we couldn't get a straight answer. I spent a lot of time, money, paper, ink, etc on this and in my opinion, Wells Fargo wasn't going to approve it right from the beginning. We spent money for a house inspection, notary services, termite inspection and for a credit check which we won't be able to recoup. We lost our own money, and we spent lot of time on this and we won't be able to get any of it back.
Compare Banks & Credit Unions
Wells Fargo Company Profile
Company Name:

Wells Fargo

Year Founded:

1852

Address:

420 Montgomery Street

City:

San Francisco

State/Province:

CA

Postal Code:

94104

Country:

United States

Website:

http://www.wellsfargo.com/