Consumer Complaints and Reviews

I was looking through my account history for last month and noticed a withdrawal for an amount I never pull out. I look up the ATM which was located on the other side of the country. I then call Wells Fargo to ask about the transaction. They say it was fraud and he could either cancel my card right then or I could go take care of it at the bank and get a temporary card. Before I could answer, he "went ahead and canceled it for me" without my confirmation. Guess I don't get to eat tonight, as I work graveyard and the bank doesn't open for 8 hours. I closed my account with Wells the last time I had problems with them, now I've been thinking, why should I use them at all anymore if they are just going to do whatever they want without asking me about it? And how do they let an ATM withdrawal happen without a hold, on the other side of the country when I use my card every day??

Wells Fargo may be a good bank but sucks at the investing branch. Wife and I invested $10k in IRAs at Wells Fargo. Completed paperwork at the bank. Sent forms in from booklet we were given. Never heard anything. Called and they emailed new forms. Sent those in. Didnt hear anything. Called again. Said I should receive new paperwork soon to finish account setup. Never heard anything.
One year later I still dont have IRA's invested in anything (during the biggest run up in the market in 20 years Ive made 36 cents on $10k). Set up this years IRA online at another bank, took 4 minutes. Needless to say Ive just closed my brokerage account with Wells Fargo (with a $95 fee of course) and will invest in the other bank. Oddly closing the account was a breeze. Best part of the whole process.

My wife recently opened a checking account at Wells Fargo. She wanted me on the checking account. I am her husband. We went down to the bank. Went in to see about putting me on the checking account. They tell me they require two forms of picture ID. Now I have open numerous chat checking accounts. All I have ever had to do is provide was a driver's license and a social security number. I would have had to drive back to my home 30 miles away get my passport in order to be on my wife's account. I am beginning to think dealing with Wells Fargo bank if you're Brown they want to see more ID.
I have had trouble in the past with Wells Fargo bank. I had to close accounts that belong to my first wife who died of cancer in 2009. All the banks I went to I had no problems with the paperwork. I had everything in order. I was able to close the accounts until I went to Wells Fargo. They had me fill out a form and they told me if this form was filled out wrong I would have to go in front of a judge in order to close these accounts. I called my attorney. She told me what to put on the form so I went back into Wells Fargo. They would not close the accounts. Told me I had to go to court. I told them "well you get to call my attorney and tell her what's going on immediately." When they found out I had an attorney they released all the accounts and couldn't be more helpful. I'm getting to see a real pattern dealing with Wells Fargo bank. If you're ** no problem. If you're brown or ** you better have extra ID available or an attorney.

I've been a member of Wells Fargo since 1992, and although I've had negative experiences over the 25 years I've been a customer, I've always figured that these national banks are all similar, so why go through the hassle of switching. Until today. I don't carry overdraft protection as I have never needed it, and have never had any negative marks on my account.
I went to pump gas today, and swiped my debit card as credit as I've done a thousand times. An error popped up telling me to "Please See the Cashier". Ok fine, no problem. I go inside to pay, and he tells me that my transaction cannot be processed. Alright, a little weird. Finally I try the ATM and get the same message, "Cannot Process this Transaction". It did not say that my transaction was declined, or that I had insufficient funds.
At this point I call Wells Fargo because my car needs gas and I need to get to work. I spoke with a customer service rep and her supervisor. I can without a doubt state that I have never had a worse experience in my life. I never write complaints, and I hardly ever care if a customer service rep is short or rude. I understand it's probably not a great job, and they deal with all sorts of people everyday.
Bottom line is that Wells Fargo closed my debit card without sending me ANY correspondence. I did not receive a letter, email, or inbox message. Although they closed my active debit card, the woman said my checking account was operating as normal. I found it extremely odd that my debit card would be closed, but my checking account left open.
I pressed her for more information, explaining that I don't carry a credit card, and that my debit card is the only way I can access my account. I live in MA and the closest Wells Fargo branch is 85 miles away in central CT. She told me that she understood how frustrating and stressful the situation was, but unfortunately she does not have the ability to re-activate a card that has been closed. When I asked why my card was closed, she told me that she did not have that information, and that I would have to go to my nearest branch to find out.
At this point I was doing all that I could to not scream. It's 630PM EST, I have no gas in my car, my debit card has been closed without my knowledge, and the closest branch is not only 85 miles away, but of course closed for the evening. I explain how unsatisfactory and unacceptable the situation is, and her best solution was for me to ask a friend for money in the meantime. I told her that the solution was not an acceptable one. "I have money. In your bank. That you are not letting me access. Please fix it." We kept going around and around until I ask for her supervisor. She assures me that he will tell me the same thing, but I insist. As soon as he picked up the line, I could tell that nothing was going to be fixed. He was aggressive, rude, and maintained a complete lack of empathy and understanding of the situation.
I asked him how my debit card could be closed without any notification from Wells Fargo, and why it could not be re-activated over the phone. He told me that in fact, I had been notified in the deposit account agreement paperwork that I had signed God knows when. He then goes onto explain that he has given me plenty of solutions, but I am refusing to accept them. Here is a brief overview of his suggested "solutions": Have a friend or family member loan me money. Go to my local branch and speak with a bank teller, maybe they can sort this out. Here's the best one, "YOU COULD ALWAYS PAWN A TV OR XBOX."
I swear on my life that those words actually left this supervisor's mouth. I was stunned and speechless. I asked him to clarify that he had suggested that I "pawn a tv" until the situation is resolved. Not too long after that I lost my temper, swore a few times and hung up. So apparently it is my fault that Wells Fargo closed my debit card without any warning or notice, and that there is absolutely nothing that can be done over the phone. Again, I have been a customer for 25 years. I've always carried a positive balance and have never overdrawn my account. I am stuck at a gas station, unable to access MY money, and the best solution I receive is to ask a friend, or to pawn electronics. I am closing all of my accounts first thing tomorrow, and would never recommend any Wells Fargo product to anyone.

I'm currently a Wells Fargo customer that have been victimize in their fraudulent activities. In February 20, 2017 I let a good friend of mine borrow $500 from me and sent the money online to her using the cash app with no problem. So on March 10th 2017, she went inside a Wells Fargo branch in Miami and deposited $500 in cash back into my account. So I checked the same day and the money was there with no problem. So last week in the 30th of March I was checking my account and noticed that $500 was missing from my account and it said a teller cash check was taking from my account. So I called he bank right away and was told that someone went inside a Wells Fargo bank and took $500 out of my account. After they told me that I said "how can that be possible because for anyone to took money out of someone account especially at a branch it's either you have the person card or if you go inside you need two proof of government identification." After I told them that the rep told me "oh you are right but we don't know what happen."
So I was told to open a case search so they can investigate what's going on. So I did and open the case. The next money I login my account now I see the same transaction said a bank originated debit transaction for $500. So I called them again and spoke to multiple people and it was very frustrating. I was not gonna give up so I told them to let me speak to the supervisor and I was able to spoke to him. His name is Aleks ** and as I spoke to him he told me that oh what happen was someone did deposit $500 in my account in March 10th and on the 30 of March someone came back with a receipt saying that money was deposit to a wrong account and the money was his/hers so since the person had a receipt they had to take the $500 out of my account and gave it back to the person.
So I told him "how can that possible for you guys to let something like that happen?" He told me "well if the person has the receipt so meaning that's their money." When he repeat that to me several time I was so shock because something like that never happen to me. So long story short, I told him "don't you guys have cameras? Why didn't you check the video on the 10th of March to make sure that was the same person came back to get the money." So he told me yeah they do have cameras but they going to check in 3 days and they will let me know what happen.
So he went and put back my $500 into my account and told me that after they check both videos they might have to take the money back if it's the same person who came back to get the money. I was like "why can you check it now so I can know if I have to make my friend pay me back or not." I was told no they can't tell me who they saw in those videos because they have the right to protect the person privacy. So I was told that they going to call me on Monday the 3rd of April but I never receive a called from them. So I decided to call them from a number Aleks gave me. I called 10 times nobody answer the phone. The number they gave me was 888-361-2807. I need to know what to do because these people are now trying to find ways to take people money. Not to mention I'm a pregnant woman working at night from 6:30 pm to 7 am so I work hard for my money. I can't let them get away with it.
How do I know I can trust these reviews about Wells Fargo?
739,825 reviews on ConsumerAffairs are verified.
We require contact information to ensure our reviewers are real.
We use intelligent software that helps us maintain the integrity of reviews.
Our moderators read all reviews to verify quality and helpfulness.
For more information about reviews on ConsumerAffairs.com please visit our FAQ.

I work overseas and made a grave mistake by opening an account with Wells Fargo Bank. Not only do they have the worst products of any bank but once you deposit your money into their bank you have a devil of a time making a withdrawal if you cannot walk into the bank to conduct the transaction. They allow a maximum of $5000 daily at $30 per wire with a maximum of $15,000 per month if you need to bank online. Their representative spend their entire day apologizing to customers for the rotten service they offer. They do not render assistance to their customers if you are not able to go into a branch and get into a battle with them to withdraw, wire or transfer your money. They will only acknowledge your existence if they are able to send you a text claiming they are trying to protect you when in reality the cell number could belong to anyone.
I tried 30 times in one day to add a new recipient to my account to be able to send a wire transfer and their website would not allow me to add anyone. If you need access to your money find another bank as you will be ready to commit suicide after speaking the employees at this bank and that goes for every branch. The only language they train them to say is "I am sorry but that is our policy. I cannot help you." This bank sucks... I need medication after every encounter I have with the employees of this bank.

Twice Wells Fargo errantly credited an incorrect amount in my direct payment for my pharmacy health plan without explanation. They honor the dollar amount of the payment but do not include the change portion e.g. payment is $37.30 and they only credit $37.00. Their only suggestion is that I file a claim but in doing so the first time the payment was returned to the company putting me in default and then assessing me a fee followed by a letter to the company stating that I had not "authorized the payment" which is untrue. I set up the payments to be taken out of my account monthly for $37.30. Customer Service has no answer for me. I wouldn't recommend Wells Fargo for any banking.

My daughter went to Wells Fargo bank at 4180 Haines Rd., Duluth, MN on Nov. 9, 2016 to exchange dollars for some Japanese yen and South Korean won. The exchange had been planned with the bank a couple of days ahead in order to make sure the bank had the foreign money. The exchange rate for Japanese (yen) on that day (11-9-16) was 1 US dollar = 105.65 yen. The exchange rate for Korean (won) on that day (11-9-16) was 1 US dollar =1,157.10 won.
My daughter and her friend who did the exchange at the bank noticed something wrong in that exchange. Coming home my daughter handed me the receipt and asked me if they were right on suspecting that the exchange was not right. Very quickly I rounded up in my head the 105.65 yen to a plain 100 and multiplied it with 542 dollars and it resulted in 54,200 yen, instead of 53.000 yen, which the bank paid for that amount. Did the same thing with the Korean (won) and there was a shortage as well.
Because my daughter went to Asia, I went to Wells Fargo bank and asked to speak with the manager. A young woman came and she introduced herself as one of the two managers at that bank. I told her that the currency exchange was not correct and she told me to go to the very person which did the exchange and she will explain me the situation. Because both exchanges were incorrect I suspected intentional manipulation rather than a simple mistake. Therefore I wanted the problem to be solved by the manager. I was not prepared properly for that debate, because it was my impression that the bank will see the "mistake" immediately and will give me the refund.
Instead, after a young man came with a calculator and by using the numbers on the receipt, he kept coming with the same numbers as they were on the receipt. In vain I tried to explain that by simply rounding the numbers up the math does not match, because they kept coming with the same thing. It was clear to me that a much more detailed information was needed and I didn't have it. I counted on the intelligence of the people at the bank who are supposed to be really good with numbers to get what I noticed on the first glance.
Realizing that either they didn't get it, or intentionally they tried to fool me, I told the manager that I will have this mathematical mess on internet and then I will come back. Here are the proper numbers: My daughter gave teller $542.75 to exchange for yen. Exchange rate that day (11-9-16) was 1 US dollar = 105.65 yen. She received 53.000 yen. $542.75 x 105.65 yen = 57,341.54 yen, not 53.000. A shortage of 4,341.54 yen which = $41.09 US. SAME DATE. SAME BANK. My daughter gave teller $ 99.97 to exchange for S. Korean won. Exchange rate that day (11-9-16) was 1 US dollar = 1,157.10 won. My daughter received 107,000 won. $99.97 x 1,157.10 = 115,675.28 won, not 107,000 won. A shortage of 8,675.28 won which = $7.50 US.
My daughter and her friend are college graduated and they noticed something wrong. I am exchanging foreign currency often and very used to such trades and can make very quickly calculations in my head. Yet this currency exchange which is the simplest thing there is in normal situations, was so complicated by the bank that it took me a lot of work to come up with the right numbers and I have to go the second time 20 miles distance to the bank in order to get the money which the bank swindled my daughter of. I didn't go to the bank yet, but I'm sure the bank manager cannot possibly be that stupid to deny the "mistake".
I don't know if the exchange girl did the swindling, or Wells Fargo bank. I tend to believe it was the bank, because the exchange rate numbers used, are such as not to be understood at all. I assume the exchange numbers are given daily by the bank headquarters, and the exchange currency people use the numbers as they receive them. Also the "mistakes" on both yen and won are about 8% in favor of the bank which I assume is automatically calculated to make the job easier for those who come up with the numbers.
If it took all this time and frustration for people like me and my daughter who are experienced in such situations, to figure this "mistake", what is the chance that some Mexicans, or third world country people (who are by far the majority who do such exchange) to detect the manipulation? And if they do, the only thing the bank has to do is return the "mistaken" amount. I think an investigation in this field may reveal millions of dollars being swindled by the bank.

Mobile website NOT USER FRIENDLY. I always click on FULL SITE, to get the easiest readability for my account. But recently, the mobile site takes over, whether I want to use it or not. AND IT'S A BIG NOT. I CANNOT STAND THE MOBILE SITE. IT'S POORLY DESIGNED. Furthermore, things "change" after checking boxes or submitting payment. WELLS FARGO customer for over 20 years - I dislike the branch manager of closest branch so much, that I go way out of my way to steer clear of Bellevue, NE branch. How she ever was promoted to manager boggles my mind.

The representatives of Origin of Truth Institute went to Wells Fargo Bank in Dalton, GA, on Wednesday on March 29, 2017, and submitted documents on a promissory note. All representatives of OTI sat in an office as we presented documents in order to process said documents. The intent of visit was clearly stated. Calls were made to confirm if the papers submitted were in process. There was one document that needed to be changed and we retrieved the needed document. The Personal Banker said that, "It's a go" indicating we were ready to exchange on the promissory note.
Then representatives of OTI came in on Friday, March 31st, 2017. He attempted to open a business and savings account, which we did not request and, avoiding the very reason we came into the branch, which was to exchange legal tender (promissory note). We explained our intent and he then referred us to another Banking institution of Wells Fargo to speak with someone who dealt with our particular financial needs. We then, met with the Personal Banker's, referral and then he explained that they do honor promissory notes as legal tender, negotiable instruments. He said we can't use our promissory note but Wells Fargo creates their own promissory note. We were then directed to corporate at Wells fargo.
Several other calls were made to the corporate offices in California, one in Southeastern and the other in San Francisco, in attempts to exercise our rights regarding the promissory note according to the UCC law which is under the Federal Reserves and Maritime Law. [Admiralty law or maritime law is a distinct body of law that governs maritime questions and offenses. It is a body of both domestic law governing maritime activities, and private international law governing the relationships between private entities that operate vessels on the oceans].
There were 2 of the 3 callers that were very rude and unprofessional and absolutely hateful and mean, when asked questions regarding their position and if we could speak to someone else in a higher position. We got blown off and talked to as brutes, just overall violated our constitutional and civil rights and turned away without the anticipated services rendered that are due us. The corporate office representatives told us they don't do promissory notes but two branch manager told us they do them and have done them.
We have an actual recording of the conversation with one of the managers telling us that he has done several promissory notes and that Wells Fargo create their own (PN) on a certain type of paper. While on the phone with the corporate office representative of Wells Fargo, a call was made to the person we spoke to and we were informed by the corporate office representative, that the manager at the bank said he didn't tell us they do promissory note, it was a misunderstanding.

I've had the Wells Fargo Home Projects card for 3 years and always made my payments on time. I'm currently remodeling my kitchen and I called last week to make sure the electrician I chose is still on their approved vendor list so I could use my card to pay for the new lighting. I was told by a Wells Fargo customer service rep that my electrician is on the list and I could use my card to pay him. The electrician completed the work on kitchen today and when I tried to pay him with my Wells Fargo card it was declined.
I called Wells Fargo again to see what the problem is and was told by the customer service rep that my electrician isn't on the list and hasn't been for more than a year. However, I received a new Wells Fargo card 3 months ago with the electrician's company name printed on the card right under the Wells Fargo name. Apparently, the vendor list is very short. Bottom line is, Don't get this card, it's useless and customer service reps are rude, untrained, and don't care. I'm very unhappy with Wells Fargo and would leave negative stars if I could.

We bought a house in FL in 2005 and when the housing market tanked we had to move around where the money was to keep the house and we rented it out. After 8 years and several bad tenants we ask Wells Fargo 2 times to do a modified mortgage and was told they would not because we did not live there any longer but they would help us sell it if we wanted to.
So this year after spending 14000 in the house for repairs that the tenant tore up we called and applied for a short sale, they approved the amount. The loan was up to date and they sent a letter saying the leftover amount would be forgiven. Well the house closed and 2 weeks later I signed on and seen they closed both of my credit card accounts and my wife's one also. My one was 0 Balance and our other 2 was current. I called and was told that it was because of mismanagement of account #. Which is the mortgage account that was forgiven. 2 days later our reward points that we had was removed with a message that said we can still make payments. We now have seen that they dropped our credit scores by 80 points each, mine was 768.

I had account ending ** for many years. Never a fee was assessed until October 2016. Not aware when the account changed. Even the broker couldn't tell me how. They have been giving me the runaround since November 2016 not wanting to return my $155.

My son and his wife died in a house fire in Pittsburgh. They had a car loan through this company. They had automatic withdrawal. I notified them they had passed, and to stop taking money out of their account, and come and get the car... They told me as long as they had money in the bank, they would keep taking out the money. We hired a lawyer, he called and they told him the same thing. Of course we are filing a suit against them. It's unlawful to take money, from the dead... The day they were informed, they shouldn't be in their accounts. Law says dead people can't pay their bills... If you use this company, or looking for one, look at what they are doing to the dead. What will they do to a live person...

I came in to deposit some checks and Serge (at Wells Fargo Val Vista Town Centre) noticed that my front tire was flat. I was very surprised and was going to the gas station to get it fixed ASAP when he offered to pump my tires for free with his electric pump. He was very kind and courteous and I am glad that he helped fixed my tires. Never, had a bad experience with Wells Fargo.

I was charged a $15 fee to use my Wells Fargo savings account to make a payment on my Wells Fargo credit card. It is also crazy that the money came out of my savings right away but shows only 'pending' on my credit card... umm Wells Fargo you have the money and you knew it was in the account that you took it from so what is the hold up? Once my card loan is paid off I am changing banks because this one will nickel and dime you to death.

This was the WORST for investments!!! About 7 years ago my mom gave me $2000 but she insisted I invest it with Wells Fargo and buy stocks and I could do a low risk/low reward account. I did, and I bought stocks from 4 different companies via my financial advisor. In that entire 7+ years I had that money invested I NEVER made more than $300. I recently closed my account because it was pointless to keep it in there when I need it now. I made a whopping $216. They of course taxed the $216, and on top of that they charged me $62 commission fee for each stock I closed. So I gave them $2000 and 7 years later I got back $1957. I am luckier than some, it could've been a lot worse, but I would've made more off interest if I kept it in a bank savings account and that's pretty sad... NEVER do ANYTHING with WELLS FARGO!!!

Very disappointed in Wells Fargo service for simple request to revise the name on an existing account. So far it has been a two and half month, 16 plus phone calls, hours and hours of conversations and three trips to branch banks... Still I get different directions / requested for form work and forms they can not find after they get sent. Have requests to discuss the matter with a supervisor (five times and counting) but no one is ever available and although promised, no one ever calls back. They are about to lose a 38 year long customer.

This bank as been ripping off customers for years. I applied for credit card and received one with $2000 credit limit. I paid every month. In 2011 I was diagnose with cancer. I still worked even in pain. I knew it would be difficult to pay some of my bills so I started paying larger amounts on its credit card. They reduced my credit limits immediately. So long story short they could not tell me the reason for the reduced credit limit. They closed the account. Sue me for 3,000, and garnish my wages and took money that did not belong to them. Trust ME NEVER, NEVER EVER DEAL with WELLS FARGO. CHEATERS.

The bank that loves charging overdraft fees! They don't show checks when they are pending or going through, but they show debit card transactions. They charge overdrafts fees even if you're overdraft by $1.00. The company has you sign up for notifications, but they don't notify you when a check is clearing or if you're overdraft unless you used your debit card. And when I say check, I don't mean paper checks, but automatic payments, because some are treated as checks. When THEY make a mistake they tell us that they refunded the overdraft fee, BUT we cannot see it. We were told wait for our statement, then we will see it. A load of garbage. This bank is only there to serve the rich, not the average joe! Citibank treats its customers much better.

If I could give No stars I would. I have been with Wells Fargo for 13 years and this last past year, continuing to today they have found out how to bounce my account out every Thursday. They wait till they know my direct deposit went through then pick up either an already processed charge and re-post that as pending so the account bounces. Or they un-post items that were already posted in such an order to apply the maximum amounts of overdraft fees onto the account. I will literally screen shot all the pending transactions and the amount remaining in the account, then the next morning they have un-pended all the transactions and re-work them systematically in order to bounce the account and collect $35.
Yesterday I had absolutely had nothing in the account prior to my check entering the account today. They allowed an illegal debit from DirecTV (which we canceled 2 months ago) of $160 to apply to an empty account leaving the account at -160.xx then added the $35 overdraft fee there. I called and entered a dispute regarding the illegal debit, and after calling back twice was offered the option of putting a stop payment on the amount that both stole out of my account. I also followed up with DirecTV regarding the illegal debit. Now since I have a stop payment being looked through their department I have to wait to close any and all accounts. I am absolutely done with Wells Fargo.

Wells Fargo has terrible service. It so bad there are no words to describe how bad it is. I wish I could give negative stars. I made a payment on Mar 9. Funds were withdrawn from my bank on that date. I no longer had use of them. Yet Wells Fargo did not release them to my account and placed a hold on them for 12 days. The only reason I can see for this long hold time is that Wells Fargo intended to USE MY MONEY. There is NO EXCUSE for that. It is MY MONEY. Avoid this bank like the plague.

I placed a stop payment on a check. Wells Fargo wanted to charge a fee of $40.00 to place a stop payment until I spoke with a manager and he then waived this fee. After placing a stop payment action on a check with the value of $125.00... the check was presented 7 days later and Wells Fargo allowed the check to go thru. I cannot understand how 7 business days could go by and in the year 2017 Wells Fargo did not/could not have the capability to flag this check and NOT allow it to be cashed. When I have ANY other transaction(s) that occur with this bank... it all happens within SECONDS! When I took this matter to many people within the Bank they all told me there was NOTHING that could be done. What a shame that I was not made whole when clearly Wells Fargo made a mistake. 7 whole days passed by and they were not able to STOP this check. Taking my business to a bank that cares.

Recently reviewed my credit report and found a line of credit that was opened in my name then closed some months later by a Wells Fargo banker without my consent. Then I log onto my checking account online today and find a retirement savings plan opened on my account that I did not open. Wells Fargo is shady and fraudulent. I will be closing my checking account with them immediately.

I filed a claim against State Farm and Wells Fargo last September 2016. I had a flood in my basement. The entire bottom half of my house will have to be remodeled. I have gotten estimates at $10,000. State Farm will only pay $4000. The check is made out to me and Wells Fargo and they will not reissue a check in my name only. Now Wells Fargo is wanting me to fix the basement but I have 6 large rooms and $4000 would go to maybe just one room. They won't allow me access to my account on their website and every time I call I get a different answer. The $4000 check is from my insurance company that I am paying for. This is the worst company I've ever had to do business with.

Due to our Heat/AC dying we purchased with local company we love however they use Wells Fargo Financing. Wells Fargo is rude, call my employment even when I have paid online and will not respond or listen to anything we tell them. Had got 1 month behind due to financial problem and the due date. Heck, even when I asked to change to a due date that corresponded to our pay period they were not willing to change, finally did later. Guess they wanted the late charges since it was a 0 interest for ** number of months. Have repeatedly told them no work calls. Basically they are vultures. I don't recommend anyone using this company for any reason!

I have been paying on my house here at ** for 18 years. I had a brain aneurysm, a heart attack, and broke my ankle in three places. I called Wells Fargo asking for help to lower my house payments. They jacked it up a hundred dollars more. I told them my health issues. They told me that I was probably living above my means now. Because I got sick I guess. They wanted me to pay 702 dollars on a small two bedroom home. It's just crazy. They won't even help me after I have paid in 18 years. Now I will be homeless. I have no family no friends. My parents have passed. I've tried for 8 months to get help every way I've tried and turned. No money no help. Wells Fargo is not in the market to help people, but to hang people. I no longer believe in Wells Fargo. Their only goal is money. You the customer doesn't matter! Thanks for nothing Wells Fargo. Homeless because of you!

I used to use Wells Fargo for my business account and always had holds put on check from customers. One time I was paid a check from my father's company and a 10 day hold was put on the check. I called my dad and asked him to check his bank account to see if the check had cleared. Guess what, the check had cleared in one day and Wells Fargo was sitting on the cash before depositing into my account. I immediately closed my business account.
NEW. I am performing a job for a large corporation that uses Wells Fargo. They were to pay me a $18,000 deposit for the job with a ACH direct deposit. The job invoice total was to be $58,000. I am 3/4 way thru the job and the deposit still hasn't hit my account. My customer has tried three times now to get the monies transferred using their Wells Fargo account with no luck... I have just ordered my crews to stop the work and remove all the equipment. Because my company deals with proprietary chemical engineering and formulas for cleaning this customer's equipment, they will have to still pay me for services rendered and then try and find another company that specializes in what we do.
This Wells Fargo failure is going to cost them not only double the cost to complete the service but now they cannot bring their unit back online on time, costing them $220,00 per day. All this loss over Wells Fargo wanting to earn a couple days interest on $18,000. Hopefully this company who is worldwide will close their Wells Fargo account or at least get them to change their money hold scam policy.

Initially I was hesitant to open an account but my job banks through them so I did. Before the new years and up until 2 weeks ago, someone had been slowly siphoning money out of my bank account. I immediately notified the bank and first they credited the 600 dollars that was stolen from me then 2 weeks later they reversed the credit putting my checking account at 0 dollars and denying the claim because they didn't want to take responsibility for their breach. These new cards with a chip are supposedly safe but that's a wisecrack, something to pacify consumers. Now I have to wait 48 hours for management to review my claim and reach a final decision. I was told my case would not be reviewed again if denied and I would have to take it to claims court! Wells Fargo does not care about their customers, all they care about are profits and taking other people's money! Corporate crooks!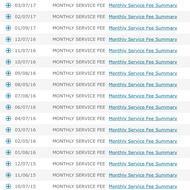 Wells Fargo Bank steals from its customers. That should come as no surprise. But what is worse -- even if you have an account open with them they will charge you a "monthly service fee" just for them to hold your money. I noticed that my savings account was slowly losing $5 here and there -- thought it was from credit card payments or something. Lo and behold, Wells Fargo STEALS this money and calls it a "service fee."
Did you know?? Wells Fargo destroys all of their documents on your banking account after 7 years? Convenient for them right? But what about the customer? NOT ONLY DO THEY STEAL YOUR HARD-EARNED MONEY, when you have a credit card they charge you OUTRAGEOUS interest rates. Had a credit card since 2008, paid it off 5 times or more. Went from a $1,200 credit limit to $12,000 credit limit but they refused to lower the interest rate from 19.55%... ALMOST 20% interest rate!!! Ridiculous. Paid off my card again and canceled it. As soon as I get my direct deposits transferred into my credit union I will be canceling my business with them altogether. ** you Wells Fargo!!! You're crooks, thieves, and a horrible place to do business.
Compare Banks & Credit Unions
Wells Fargo Company Profile
Company Name:

Wells Fargo

Year Founded:

1852

Address:

420 Montgomery Street

City:

San Francisco

State/Province:

CA

Postal Code:

94104

Country:

United States

Website:

http://www.wellsfargo.com/