Consumer Complaints and Reviews

I was calling 1888-751-9000 to check my big payment to credit card came through. It is usually takes 1 min through automatic system. The guy was asking too many questions and was really unprofessional. I was asking about manager and he put me on hold for 22 min and then my phone die. I will never call them again...

TD is STEALING our money!!! NOBODY said they could HOLD It for 7 days! They steal $30 a month in "service fees." DO NOT USE THIS "bank!" Their job is to cash our cheques and give us our money! Not hold it for no reason! It's the same company I have received cheques from for the past 5 years! TD CANADA Trust is not trustworthy - They are THIEVES!!! Plus they support DAPL.... So I'm DONE with you evil corporate crooks!

I have a joint investment account at TD Wealth. I want to move my investment to another institution and TD Wealth Legal department refuses to let me have my money!!! They are holding my account and money hostage. TD wants to dictate to me how to use my money and will not release my funds to me! Now I have to get lawyers involved and spend money on fighting for my own money!!! They think they are God. I say they are cowards trying to control others people's lives. This is a true story! Don't use this evil institution. They will try to take away your rights!

I have been a TD customer for 24 years. I don't like the fees either, but they are stellar when it comes to fraud. Someone somehow wrote a check on my account with no addressee and it went through. TD removed the check within 5 minutes. Another payment bounced because of this and they removed the fee. Ten years ago someone was to wire $7,000 from a university in England. After 3 weeks of waiting I canceled the arrangement. Two weeks later TD called to say that someone was trying to get $7,000 out of my account and I didn't lose a nickel.

TD Bank is truly a great bank. I have a student checking and savings and they are great and best of all the customer service is excellent and if that's not good enough they have someone there 24/7...an actual human if something goes wrong with your account. Thanks TD for providing excellent banking during hours and after hours. 24/7. It truly is America's Most Convenient Bank. 5 star for sure! I would recommend it!
How do I know I can trust these reviews about TD Ameritrade?
693,146 reviews on ConsumerAffairs are verified.
We require contact information to ensure our reviewers are real.
We use intelligent software that helps us maintain the integrity of reviews.
Our moderators read all reviews to verify quality and helpfulness.
For more information about reviews on ConsumerAffairs.com please visit our FAQ.

I deposited a cheque from Ivari (TransAmerica). The cheque was for a withdrawal under Financial Hardship. Was informed they put a hold on funds for a week 5 business days not including day of deposit. I have been with TD in Keswick, Newmarket 20+ years, paid off mortgage, never bounced a cheque. Last year got full access to funds immediately when I deposited to BMO. Keep a small amount of funds there. Subsequently my cable has been disconnected. That takes up to 1 week for reconnection plus $500.00 deposit delays dental work I am desperately need. Could go on & on. Very disappointed. Was always an advocate for TD. ONCE CHEQUE CLEARS I WILL BE CLOSING THIS ACCOUNT.

I opened a checking account with TD Bank and had my job set direct deposit. My job takes about 2 weeks to set up direct deposit so I received a paper paycheck. The check was deposited by mobile banking on 1/5/17 and it's a government check as I work for the government. I checked repeatedly for when the check would clear and saw it was on hold. I called the bank and was told it's routine for checks to be held up to 10 business days for new account holders. Yesterday 1/12/17 it was still on hold and I received a letter from TD Bank dated 1/6/17. The letter states that my check will be held up to 6 business days because they have confidential information the check will not be paid.
What a discrepancy in information as the check is a local State check, my biweekly pay check. One minute it's routine and next it's due to confidential information from the TD bank US Fraud Ops. Either way I am closing my account as soon as I can. My job has put money in the account to test the direct deposit so I will get paid on 1/19/17. The paper check will be released tonight 1/13/17 and available 1/17/17 because 1/16/17 is a holiday. I have never experienced sure poor banking and I thought it would have been a good choice because I used to have my car loan with them. Terrible experience. Will never use again.

Had an amount deposited in my account and the next day it was gone because they told me I had an outstanding debt 6 years ago and took it without asking first or trying a debt settlement technique with me.

I opened this account in the end of October and closed it first week of January. When I opened it I was supposed to get a 300.00 bonus after depositing 2500.00 and thus, would be used as a new savings account. I guess I chose the wrong kind of account and didn't qualify for the bonus. They never tried to retain my business by helping me fix the problem. I had to pay fees to close the account and get my money back 12.00. What a waste. Who doesn't try to retain a customer? Very rude customer service. Waste of my time.

First, I do want to say the customer service rep and supervisor were polite. I called TD Bank because a few years ago when I began my credit card account I made some purchases and also transferred a balance from a different credit card. I have not used this card in a long, long time and have consistently paid in more than the minimum for a long, long time. I am being charged SEPARATE interest rate amounts for the purchases and transfer balance, to the tune of over $80 in interest per month. In a nutshell my balance reduces very little each month. They would not reduce my interest rate and didn't seem to mind at all when I suggested I would cancel the card. There should be something that the government or a governing agency could control as far as ripping off the public with such ridiculous interest rates!!

I purchased furniture through Schneiderman's Furniture store. They set up two separate payments. I was only checking the statements online, which only showed minimum amount due. I divided the payment into 12 month. After I paid all of it and the account showed, $0.00 owed. A month later, they said I was about $5 short for larger payment and therefore needed to pay all the interest! I refused to pay. I had a credit score of 770, now it is 660 and they continue to report that I am not paying on time.

When my (now husband) and I decided to get married, we figured having a completely separate account from the ones we bank with daily would be perfect for saving up for our wedding. Out of sight, out of mind sort of thing. We opened an account with no hassles (although opening an account here literally took almost 3 hours of our time, which I thought was odd but in any case)... So over the course of our engagement, we didn't use TD for anything but writing checks and making deposits to the account.
We didn't use our cards nor pay any bills through the bank. After the wedding, we started merging everything into one bank and figured since we already had this as our joint account, to use it for everything. As soon as we used it for more than just saving money is when all the problems we have had started happening. For starters, NOBODY explained to us that they would take a monthly "fee" of $25 and transfer it to the savings we have connected to the checking. Ok fine.
What they don't tell you is they charge you to then transfer the money BACK should you need it. I don't know if it's just our account, or if this is a thing across the boards. You are only allowed a certain amount of transfers as well, which is terrible because my old bank allowed unlimited transfers. That was the first problem. Second problem is they take out money DAYS after things have been pending. It literally takes our grocery shopping trips almost 4 days to clear.
When I called the bank and asked they stated it was because they submit everything at the END of the business day. So the establishment doesn't get the request to take out the money until the FOLLOWING day. They told me to avoid this to use our pin. Ok, well we did and it STILL took almost 3 days for the charge to clear. My old bank (why did I switch again?) would literally show the money taken out the same day and you would know your balance right away.
Third problem. I set up to have overdraft protection just in case for some odd reason it ever happens. Well, it happened. (Same time we found out about how it takes days for things to clear and your "available balance" may not always be your real balance.) Anyways, we went over our account by about $20. No big deal, it happens. Well, even though you enroll in overdraft protection and they take the money from your savings, they charge you $10 to do this!!! So that $20 just turned into $30. Not a big deal, but those little fees could really add up. When I called and inquired about this as well it was sort of a "too bad" kind of situation. Unbelievable. If I go over by $20, take the $20 and leave it at that.
Fourth problem (does it ever end?). I didn't realize the $100 minimum balance until we started using the bank for everyday things. Sure, we don't deplete our account to $1, but if I have money and I need it, I'm going to spend it or pay for things. If you go under $100 in one statement cycle they charge you $15! So essentially, you are being charged for a bank to hold YOUR money. So if you look at it from a consumers point of view, there is $100 that you can never really spend unless you only want to have $85 of that because they take their fee. I, for one, am not going to allow a bank to charge me to hold my money. Sorry, next.
Today was the last straw for me. I used TD's Bill Pay (what a joke). At my old bank, when you would pay a bill they would immediately take the money out. No wait time, no waiting for the check to clear nothing. TD does not offer that. You need to wait until the check is cleared before money is taken out which can be quite annoying. I sent out a bill to be delivered on 12/29. It is now 1/6 and the company still hasn't received payment. I called TD and asked to stop the payment. Instead of being handled through my local bank, I needed to call a different number. Ok, because I have all the time in the world to do this.
Anyways. I called the customer service number they gave me. I told the lady I needed to stop payment on this check because it says it was delivered yet nobody has received it yet. (Now, I have NEVER had a problem in the 4 years I've been paying this particular bill ever with my old bank. They would send it out, it was received next day, perfect. Ever since I switched this bill to TD it's been received days after it was supposed to be and takes WEEKS to clear from the account which can be annoying waiting.)
The lady then informs me to stop payment it will cost me $30!! $30 to literally cancel a check. This was the last straw for me. As soon as I am out of work, my husband and I will be going down to TD, taking the rest of our money out and canceling both of our accounts with them and alerting anybody that wants to us TD to think otherwise. We figured it would be easy having an already joint account to just pull everything together, but it's actually cost us money over the course of the 3 months after our wedding we have been using it.
I will be going back to my original bank with my husband with FREE bill pay, FREE transfers, FREE accounts and NO minimum balance. TD is an absolute joke, and their slogan "America's most convenient bank" is literally laughable. The only thing good about this bank is the hours, and you couldn't pay me enough to keep banking with them if you tried.

My husband deposited over 500 dollars on the account. He already had 600 in there and made some smaller transactions that cleared against the 600 that was in there. A check came in for 750 and TD waited 3 days to clear the deposits, reversed all the smaller transactions to then charge all the overdraft fees. When calling they were unhelpful and could not remove any of the fees. We are new to TD Bank and are disgusted with their lack of consideration towards their clients. Account will be closed tomorrow or once all deposits have all cleared.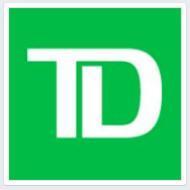 I found a fraudulent charge on my checking account - it happens 4 hours before New Years Is a party to celebrate. I caught this by random check of my account. Customer service is told this is fraud. The say it has to go thru anyways on the 3rd of January. This is the 2nd time this has occurred in 2016! It is always right before the holidays - last time was July 4th weekend. It takes 4 weeks to resolve. Banking rules at TD favor the merchant, not the checking account holder. This is an ATM charge - not a credit card! WTH is wrong with this Bank?!
When I tell them to reverse an Obvious FRAUDULENT Charge of $74.99 they refuse - as if I'm lying. "Let it run its course" they say. Not fair - not good. Now I am liable for OD charges?? Terrible Service! WTF? Why would I lie to them about this - I have known TD Bank since I was 8 years of age in the Great White North. They need to get their online service working for the account holders like it used to be. Would not recommend them to friends. Stay away. Something is really fishy at this bank.

I have been with TD Bank for about 2 years and I am dissatisfied. Had an issue with wife's DD federal disability. DD telling me that instead of getting it on a Friday since the beginning of month was on Sunday they said, "You will get it on third of month." In 11 years we never got it after the 1 of month. Then she promised to take off a couple of overdraft fees. She lied. These call centers I think are manned mostly by uneducated, unknowledgeable people. Time to move to another bank.

Nearly 2 years ago TD Canada Trust Wasaga Beach branch froze my account and accused myself of being criminally responsible for committing Fraudulent activity on my account with absolutely no proof or evidence. Simply I did not do it. 2 years on and there have been no Fraud charges by any Police Dept telling me that no fraud was committed. When I challenged TD Canada Trust about this occurring I was stonewalled and lied to on every front, from the TD Branch manager Jennifer **. Even after I had conclusive proof that no fraudulent activity occurred on my account TD Canada Trust, the bank employees perpetuated this lie. So to clear my good name I engaged in an informational picket of my TD Canada trust bank branch.
Well here is where my story gets truly bizarre. TD Canada Trust Bank manager Jennifer ** and her employees at the Wasaga Beach conspired to LIE to the Ontario Provincial Police about my actions to have me wrongfully charged. I was charged and then the attending OPP officer continued his thorough investigation and found that the Manager and staff LIED to him about the events. This dedicated Officer stated in his notes that the staff lied and forwarded his notes to the courts for disclosure evidence. In the courtroom the crown attorney requested that the manager Jennifer ** and her staff appear to call evidence that the staff gave in their statements to police. The entire staff and manager refused to give evidence for fear of perjury charges and all charges were withdrawn with a rebuke from the judge about the staff of TD Canada Trust not showing up for court.
Well it gets even crazier. This Manager and staff have called the police no less than 10 times on me and I have been investigated by 19 Detectives and Constables with absolutely no crime ever being committed. These are facts that were discovered through Freedom Of Information Requests that I have filed with the Ontario Privacy Commissioner. I have documented all the proof and documentation on a website for the public to review if they wish. The TD Canada Trust Manager Jennifer ** has been using the OPP like they were TD Canada Trust private security firm with no basis of fact. Lucky for me I live in a small town and the local police know my character. TD Canada Trust President and CEO Bharat Masrani got involved after just one email complaint from myself. Go figure one complaint and the President and CEO replies, that never happens.
Well Bharat Masrani had nothing but more lies to offer. I was given a worldwide trespass order for all TD Canada Trust properties. And then all the police calls. I can only conclude that orders come from the top down. So I guess to summarize these events TD Canada Trust is running a Fake Fraud scheme to purge their system of less profitable accounts at any cost with no regard for the personal lives of TD Canada Trust customers. I have not been charged with any crime, with the exception of the one withdrawn because of the Lying TD Canada Trust Staff.
At this point it appears that litigation may be my only option to correct these wrongs created by TD Canada Trust Bank Group, from the President and CEO to the Manager and branch Staff. If this can happen to me, it could happen to anyone. Be careful when dealing with the TD Canada Trust Bank group. Trust no one.

Just visited TD Bank branch in Brooklyn 1630 shore parkway. It was utterly disgusting. I had to spend half an hour to deposit one check. No manager on duty. One teller and she looks like she's halfway asleep. About 20 people waiting line and they wouldn't even apologize and all this on Christmas Day.

I've been a loyal TD bank customer for 12 years. Deposited 3 checks from 3 different clients on Wednesday before Christmas. I've been depositing the same clients' checks for several years. Paid my bills on Wednesday to be deducted from my account the next day when my checks would clear. TD bank has been holding my checks for 6 days. Called customer service, spoke to the manager and they can't give me an explanation why their fraud department put those checks on hold until after the holiday. I've deposited so much money to this bank and they can't help me. There's nothing they can't do. I'm a single parent who work very hard to feed my child and I have no money to cover my expenses until next week. Very disappointed.

This person Stanley ** tried to get my 401k by adding their bank information to my 401k as an account to transfer money. THEN they tried to hack my payroll and take my direct deposit. THEY were UNSUCCESSFUL. However I have tried to call your FRAUD department and they refuse to give me the time of day saying they cannot access the account (the person trying to rob me) without their consent. I have filed a complaint with the cyber crimes at the FBI.

I have saved Gift cards I bought over a year ago. Despite the expiration date, I went to use them only to find out there is a monthly inactivity fee. No one ever tells you about these fees. It is on the fine print of the cards and in the paper work given with the card. I will not give these cards out again.

I have never had an issue with any banks before TD Bank. They make it to where you are set up for failure and have to pay overdraft fees. I always pay my bills on time and have enough in my account when paying them. This is the only bank that holds the payment until you have another large payment and then cashes the payments at the same time. Its has happened three times already and I am now going to switch banks. The customer service is horrendous and they wait 2-3 weeks to pay a bill and when checking online it hasn't said pending payment in the past. When trying to correct the issue over the phone, customer service left me on hold on purpose when I asked to speak to a manager. I had to end up hanging up because no one came to the phone after a long wait. I'm closing my account here. Don't bank here. They are TRICKY! Horrible customer service.

I'm shocked to see all of the negative reviews for this bank. I've been using them for personal finances for about three years and plan on using them for many more. I've never had any security issues, problems with my balance not being accurate, or unknown fees. Their customer service is truly amazing. Any problems I have had are resolved with a five minute phone call with a friendly and helpful representative. One more great thing about them? They're open later than other banks, which is pretty convenient. I recommend this bank to anyone and everyone.

Where to begin, I woke up on a Sunday morning and logged into my online banking to my surprise my account was -$199.00. I looked and there were two fraudulent ATM transactions on my account. I immediately called the bank to inform them that my card information was stolen. I stated, "My card is in my possession and someone must have skimmed my information." They said they would start the investigation and I would get an answer in 10 business days. I stated, "I can't wait 10 days. I have bills to pay and mouths to feed."
Their response, "Well sir that is our policy." Every day I had to call TD Bank and give more information. I submitted a bank affidavit and a police report and I am still waiting for them to return my money. The customer service reps are rude and they do not know anything about bank fraud. I have got the runaround from TD Bank and I won't be sad when I close my account with them after this nightmare. Horrible fraud policies. STAY FAR AWAY!!!

This is the worst BANK in the world! Absolutely terrible customer service. Very rude! The customer service representatives do not have a clue what they are doing. My stress levels soar through the roof when I am talking to these idiots. They block every single one of my would be transactions. Switching back to Wells Fargo 100%.

I have been with TD Bank for 5 years. The one issue I had once, someone took my account information and ordered something online. When I called TD they were great. Refunded my money back immediately and all I had to do was go and pick up a new card. This time someone completely emptied out my account. I am with a balance of 0$ in my account. I called them and they told me I had to wait 10 business days to get my money back.
I have 2 small children, one still in diapers. So basically I have to get loans from people in order to buy diapers, food, and gas to get to work. I asked if they can at least give me a credit and take the money once it's put back in my account and they told me they don't do that. They didn't help me out at all in an issue that wasn't my fault at all. I still had my debit card with me so that means someone had my actual information. I told them as soon as I get my money they can cancel my account with them. If I can give them negative 5 stars I would!

Late last summer I was a victim of a loan scam. Yes I should have known better and I admit that. The perpetrators claimed that they were from a loan company and they could deposit a loan of $8000.00 into my account within a few days but given the circumstances of my credit history, they would only be able to transfer about half into my account and I had to send it to 3 different via MoneyGram to get the whole amount of $8000.00 into my account so I reluctantly did that. I sent 2 deposits of around $1400.00 to 2 different people via MoneyGram and the third was cashed out by the bank teller and I sent that to a third person. What I didn't realize was that the money was submitted by the perpetrators via mobile transfer. There were a total of 12 checks sent into my account with my name obviously forged on every one.
I followed all procedures by talking to the Branch office supervisors, filing a police report and talking to the so-called Fraud Investigator. From the beginning and before he even talked to me, the Fraud Investigator made up his mind and said I was responsible to pay back the entire amount and stood his ground. The bank representatives at first were sympathetic towards me but after talking to the Fraud Investigator, they stood by him as if they were afraid of him. The detective even tried to defend me by trying to find out who it was that put the money into my account but the bank representatives claimed they had their rules.
In my opinion, fraud is fraud no matter what the circumstances not case by case. This was blatant bias on TD Bank's part. I feel that TD Bank didn't treat as fairly as other banks would have. They made a quick decision, and no effort at all to try to protect me after I have been so loyal to them for years. Right or wrong, I think I deserve better treatment and I am disappointed with their attitude because they don't want to admit any wrongdoing. They have offered me a settlement to pay 80% but that isn't what I was looking for from them. If and when I pay the balance off, I won't use them again. Isn't the customer always right? They are wherever I have worked.

My husband and I applied for a home equity loan with TD Bank. We had many communications with their loan specialist including numerous emails which included our loan number and said loan in the title of the email. We were approved for a $39,319 loan at 4.5% fixed interest rate. Sounds great, right? Well imagine our surprise when we went to our closing and the paperwork was drawn up for a LINE OF CREDIT with a VARIABLE interest rate that can go as high as 18%. We showed them the multiple emails we had received from them stating that what we applied for and were approved for was a loan, however they would not honor this and told us if we want a loan, we have to start from scratch all over again with our application. They didn't even apologize or even offer to forward our application paperwork along to the correct department.
After speaking with 3-4 different people someone finally told us that we could take all of the money out from our line of credit and then lock in the interest rate at a fixed rate, which would be prime + 1%. During this time, it became apparent that the branch manager and employees we were dealing with did not know what prime interest rate is, and we had to look it up on our phones and show them. Rather than go through the whole application process again (especially now that our credit is irreparably damaged by the multiple inquiries and the open $39,000 lien on our house) we decided to go forward with this option. We signed the paperwork and made an appointment to come back in two days to withdraw the money and lock in our interest rate at prime + 1% (4.5%). Sounds great, right?
Well, when we went back to the branch, we were told that the interest rate for a 30 year fixed rate line of credit is 7.29%!!! And, now that we'd signed the paperwork, they really had us. Because now, in addition to the fact that our credit is damaged, we also would owe a $450 fee to close the account prior to the 2 year minimum period. An account we never wanted in the first place and only opened because we were either misinformed or outright lied to.
We decided to think on this, and finally, having no other option, decided that we would do a 20 year fixed rate line of credit that we would lock in at a rate of 6.99%. We were given this interest rate over the phone and when we asked them to put it in writing, they REFUSED! They said that once we lock in the rate, they would send us a LETTER in the MAIL that would have our interest rate! My blood is boiling as I type this. We are supposed to commit to locking in an interest rate without any guarantee in writing as to what that interest rate is?? Who does business this way? It's unreal.
Again, having no choice, I decided to go forward and hope for the best. We called and emailed the branch dozens of times asking to come in and lock in our rate with no response. They actually screened my husband's phone calls and wouldn't answer. I decided to go to another branch. I sat with the customer service associate for an hour while she completed the transaction over the phone, telling me the money would appear in our account within an hour and that we would receive a letter in the mail with our interest rate and monthly payments. The following day the money still was not there. When we called TD Bank they told us they have no record of the transaction taking place and in fact blamed me for not getting a receipt. I WAS TOLD I WOULD RECEIVE ONE BY MAIL.
We are now dealing with: 1. the main customer service phone number, who passes us off to a branch 2. the first branch we dealt with, who repeatedly lied to us, and now does not return our calls or emails and refuses to allow us to come in, saying they are too busy to see us in person and 3. the second branch where I completed my transaction, who keeps passing us off to branch #1 who ignores us. We have no idea what's going on. We feel so manipulated and lied to and we can't believe we are locked into doing business with these people for the next two years. It can't come fast enough.

I cannot tell you the frustration and stress that TD online banking has caused me. My blood pressure soars when I attempt to log into my account and call Customer Service for them to ask me what was the last deposit amount and date. If you don't remember these detailed they will not assist you. Even when you have all your business documentation for verification. I've had my account with TD since July 2016 and 3 times I've tried to log into my account, and all 3 times it tells me that I have to call, it's locked. I mean really.
I cannot take it anymore with this bank. The long customer service wait to speak with someone then they cannot even assist you. They advise to go to the branch. I work like a dog 6 days a week and can never make it into the bank. I want to be able to scan my check payments and deposit at the ATM, and just manage in the evening online. That is basic banking! Don't go with TD. My husband wants me to close the account tomorrow and honestly if I don't I will have a heart attack.

I recently tried to refinance my home and was surprised to find out that I had six 30 day late payments on my credit report, all from TD Bank. Outside of those credit items, my report is flawless. It turns out that even though you may have a loan or line of credit that requires 12 payments with an average minimum of $200 that you MUST make those payments within a certain window.
Confused? Let me Explain: If your payment due date is June 25th and you owe $200. You send them $250 on June 20th and everything is cool, right? Right. What if you then decided to send them July 25th's payment on June 30th? What if that payment was for $3000.00? If you guessed "Your July 25th payment would be late on August 25th, it would be reported to the credit bureaus AND you would be assessed a late fee of $11.25", then you would be correct. Now here's the bonus plan: That payment that you are sending in on August 20th to satisfy August 25th's due date. You better make certain its at least $400.00, cause $200 of it needs to be applied to July 25th to satisfy that one (you remember... The one that you didn't send them $3000 for).
Over a four year period, I sent payments totaling the following: 2016 = 14 payments/400% in excess of the minimum payments. 2015 = 13 payments/450% in excess of the minimum payments. 2014 = 19 payments/200% in excess of the minimum payments. 2013 = 21 payments/300% in excess of the minimum payments. So I (tried) calling the most convenient bank to express/research/fix this issue and was either stuck on hold for 20 minutes or longer (I have a job too). Reporting my story to a level 1 customer service rep... AGAIN.
If I was lucky, transferred to a member of "senior management" who proceeded to tell me that the spreadsheet and explanation that I had so carefully composed was now in the capable hands of a room full of people who apparently have no phone and are not allowed to talk to anyone outside of that room. Needless to say, none of these methods got me anywhere. Phone calls, emails - ignored. Fast Forward 4 weeks. I am finally given my day in court - the Chairman's Services Number.
Finally, a live person on the phone, an email address, someone I can talk to and explain that I am sorry I sent all your money back to you too quickly. "Mr. **, we will look into this and get back to you." Great, I just want to get this done, get these applied appropriately and it will be best for all of us - after all, its not like I'm not sending the bank their money. I'm sending more than they're asking for... just at the wrong times.
24 hours later: "Mr. **, there is nothing we can do for you." So the end result of this story is that I am unable to refinance my home. With the delay, the rates have now crept back up. Ironically, TD needs to keep the line of credit open that they did not want to maintain because it is a legacy product (how's that for cutting off your nose to spite your face). Worst of all, one would look at my credit report and say "Hey, that guy is a problem." But I would ask this: If you have someone with excellent credit that is only marked up by one creditor, is the consumer the problem? Or could it be the creditor? I think we all know that they have had their fair share of problems.

I am with TD Bank for so many years. I have been ignoring their small errors for so long but recently they started stealing money from my account. They imposed balance protection plan to my credit card and when I asked them they said either me or my wife consented for it. I asked. Okay fine if that is the case. Then please let me hear the recording where we consented for the service and we are okay with the charges been made for that. It is been over 4 months but they never clarified the issue instead of calling them endless number of time. We are pretty sure we haven't consented for any of those services but they stole a big chunk of money from our account and not at all ready to resolve the problem. I am really not happy at all with their services. I would rather suggest all TD customers to check your online banking every day as you really cannot trust them to handle your account with honesty.

Barbara FriedbergPersonal Finance Contributing Editor
Barbara Friedberg, MBA, MS is a former investment portfolio manager with decades of financial experience. Friedberg taught Finance and Investments at several universities. Her work has been featured in U.S. News & World Report, Investopedia, Yahoo!Finance and many more publications. More about Barbara→

TD Bank is one of the 10 largest U.S. banks. The bank offers retail, small business and commercial banking products and services to more than 8.5 million customers through its approximate 1,300 locations in the Northeast, Mid-Atlantic, Metro D.C., the Carolinas and Florida.  TD Bank belongs to TD Bank Group, a subsidiary of The Toronto-Dominion Bank of Toronto.
Accounts and services: TD Bank offers personal banking, small business banking, commercial banking and investing services. The personal banking services and products include checking, saving, credit cards, loans as well as access to investment products.
Online banking and bill pay: Their electronic services include 24/7 online account access, transfers, person-to-person payments via Popmoney® and bill pay. Customers receive email alerts, online statements and account synch with Quicken®.
Credit cards: TD Bank offers a variety of credit and debit cards including specialized miles, cash back, prepaid, balance transfer and rewards cards. There are also special offers for new credit card owners.
Personal loans: TD Banks personal loan products include secured loans, unsecured loans and a personal unsecured line of credit.
Financial tips and tools: This educational portal includes calculators, articles and tutorials on a wealth of financial topics including banking, budgeting saving, and borrowing.
Best for TD Bank is appropriate for consumers who live near the TD Ameritrade Bank branches and those seeking banking with a direct link to a discount brokerage firm, TD Ameritrade.
Compare Banks & Credit Unions
TD Bank and TD Banknorth Company Profile
Company Name:

TD Ameritrade

Year Founded:

1975

Address:

200 S 108th Ave.

City:

Omaha

State/Province:

NE

Postal Code:

68154-2631

Country:

United States

Website:

http://www.tdameritrade.com/