Consumer Complaints and Reviews

Regions will automatically deactivate an online banking payee if the account is marked closed by the payee and you cannot access history related to that account any longer. You do not get the choice to deactivate. This is poor customer service as I cannot research transactions related to this payee at all now. This is not how all banks operate case in point Hancock / Whitney Bank. I am the customer and I should be the one to choose whether an online payee is active or inactive not the bank.

Most horrible bank ever and getting worse! Borrowed money from my credit line and on Monday was assessed a 'late fee' stating that my payment was due on January 20th! Went through the maze of recordings only to be transferred to Loan Services where I held for another 15 minutes. Rep was rude and basically told me it was my problems! I have found this in the past with Regions - they have deceptive banking practices, will seemingly ensure that payments are timed so that somehow you get NSF's on your account. This is the reason I changed to Chase for my main banking account and I have NEVER had this issue again with another bank! The branch close to me just closed and my feeling is that they are struggling again like they were back in 2008. Best advice - pull your money out and go elsewhere, fast!!!

I have been a Regions Bank account holder since September 2016 and was okay with the account until I added their OD feature. After adding the feature naturally I tried to use it but kept getting declined. Instead of charging the $36 OD fee for the transaction, which I would have been okay with had they paid the item, they declined to pay the item and charged a $36 returned item fee which is non refundable even if they don't pay the transaction.
Here's my complaint, I have used OD on many accounts with many different banks and never was denied a transaction but with regions they refuse to pay any of the transactions but then charges the returned item fee. So to me it's still getting the OD charge fee without clearing the item. Why make a consumer think they have the coverage only to use it, be denied, then charged a different kind of fee that just so happens to be the same amount as the OD fee they charge when they pay the item. This does not seem right and I cannot process the way they have this setup. I called the bank several times to make sure I have the OD setup and available to me to use and each time they confirmed yes. I would never have attempted to OD my account if I knew for sure they would not honor it via the OD feature.
Yes the simple solution DO NOT attempt transactions when the funds are not available in the account. Another simple solution DO NOT say that an account has OD protection when it really doesn't only to have people use it be denied and charged some other kind of fee. This process has racked up almost $150.00 in OD fees which as a disabled person receiving SS can't necessarily afford. And I still have to pay the things I attempted to pay with the OD protection. The system is rigged.

I have been into the branch 4 times now. I have explained again and again that I have never given any login and password to anyone. All of my deposits are signed by me not for deposit only stamp and the initials L.H. on the back. In addition my name is always handwritten on the front of my checks. Furthermore I'm self-employed and have the same checks constantly going into my account. I feel that I have blatantly been accused of fraud. Where are the notifications - phone calls and/or emails - letting the customers knowing immediately of pending fraud? Why didn't the employees responsible for running the checks realize it was fraudulent. Also they are no sense of urgency for anyone at all pertaining to their customer's financial matters. They would rather treat you as criminals.

I opened an account with this bank with my daughter in 2014 to get her started with her first bank account. Everything was fine until December 19, 2016. Someone deposited fake checks into the account and withdrew cash from the fake checks. They also got money orders from the post office and cashed them. This suspicious activity went on until December 22, 2016. Why the bank didn't alert us? I have no idea. The account now has a balance of -$8000.00. What the heck. They did their so called investigation and concluded that we were at fault. We have no idea who did this and all Regions care about is getting money from whom ever.
We have contacted the police and they are now involved. You would think that Regions would wait until our investigation is over before they take action. These people have taken money out of a savings account that I have with my husband because my name was on it. They don't care and they are rude. I called and they say anything that has our name attached to it, they will get money from it. I am so disappointed with this bank. And I'm sure when we prove our innocence they will take their time returning our money. This bank is horrible.
How do I know I can trust these reviews about Regions Bank?
694,519 reviews on ConsumerAffairs are verified.
We require contact information to ensure our reviewers are real.
We use intelligent software that helps us maintain the integrity of reviews.
Our moderators read all reviews to verify quality and helpfulness.
For more information about reviews on ConsumerAffairs.com please visit our FAQ.

My daughter is a college sophomore. That alone tells you that she doesn't have much money. She works 2 jobs and every dime is precious. Regions charged her $10 fee for her banking. She was supposed to have student checking. She called them to see what happened and after waiting 25 minutes she was told she didn't have the student savings account and they could fix that. They credited her $5 back but told her that she could only do 3 transactions a month (moving money or withdrawing or depositing - all those count!). But to top it all off, she discovered tonight that they charged her $3 for a customer service fee!!! Just to talk to someone after she had been on hold for 25 minutes! She is switching banks as soon as she gets back to college. The sooner the better!!!

If you are looking for a banking firm, it would be in your interest to go elsewhere! Regions Bank has become one of the worst banking firms when it comes to Customer Service, and protecting their customers. I have had my account hacked FOUR different times within twelve months, two of which happened within 29 days of each other. The first two hacks were stopped along with a phone call informing me and I received a new ATM card, which we all know is a nightmare to have to update your info. The second two were the beginning of the end! I had over $300 cash withdrawn out of my account at a local ATM, while I was in Florida on vacation over 600 miles away. Within three hours of the withdrawal I turned in the card, that was supposedly used, to their Branch Manager in Florida. The Branch Manager submitted the request to Dispute Fraudulent withdrawal, I received a letter within 7 days stating it was denied!
Their reason; because I had withdrawn the money using said card. I was 600 miles away, with charges on my account along with an ATM bank transaction, to prove I had been in FL for 5 days. It took me FOURTEEN PAGES OF PROOF, along with a lot of phone calls for them to refund my money... TWENTY DAYS LATER. Fast forward 29 days: Another trip to FL for the holidays. Again more charges to prove I was there. ANOTHER FRAUDULENT CHARGE against my account. They locked my account, no phone call to notify of charged or the fact that my account was locked. I find this out on a Saturday morning as I go to pay for fuel, for my 600+ mile trip home. Only to find out that I can't access any of my money. Did I mention that all Branches, ALONG with the 1-800 customer service numbers were closed due to the holidays and would not reopen until Tuesday. FOUR days later. Needless to say, my account is now CLOSED!!!

Right before Christmas I noticed that 6.85 was taken out of my account. It took a few days for it to show up on my statement. On Dec 29 I had an available balance of 908.22. I had my wife to wire me 400.00 due to being across seas. Well a couple hours later my account balance was standing at 2.00 with a pending deposit 905.22 and pending withdrawal amount of 400.00. I had my wife check up on the account on Dec 29th to make sure everything was ok. She informed me that 502.22 was withdrawn from the account by Collection Dept DDA Active. We still haven't figured out why the account is in collection to begin with and why our entire account has been wiped clean except the 2.00. By it being a holiday weekend we can't get in touch with anyone concerning this matter until Tuesday morning.

My husband's bank account was hacked and over $900- was taken. Regions does not immediately put the money back into your account, pending an investigation, to cover the bills like my bank does, then they start hitting you with NSF charges. On top of that we were getting late fees from our creditors. Our creditors were much easier to work with than this bank. A rep. at the local bank suggested that we get a credit card and attach it in case any more charges came up. I just got a notice from a collection agency for some of these charges from back in 09/2016. We closed this account as soon as we could and I would NEVER under any conditions open an account or recommend this bank to anyone. It is neither safe nor secure. They don't care if every penny you have is wiped out from a scam, they will take their own sweet time putting it back into your account.

It's understandable to have an issue here or there with anything, but recently the way this bank charges online purchases has made managing my online account nearly impossible. It seems that they double-charge for purchases. For example, if I make a purchase today from "X-Mart", then the online register will debit my account and show a seemingly accurate balance. However, days later this purchase, along with other similar purchases I've made, will suddenly show pending, creating a large overdraft! This has happened several times since this so-called new system has been in place.

I checked my checking account yesterday and noticed Regions had changed my account over $180 in ODFs. On December 12th, I have money in the back and used my debit card. No problems, however, a change came in from JCP and I was overdrafted for that charge or so I thought. Regions fails to tell its customers that all charges are pending and it does not matter if you have money in your account. The bank started racking up ODFs for each debit I made against money I had in the bank. I tried to resolve the matter and Regions does not listen. Next step, filing a complaint with Federal Reserve and the FTC.

With this, you put $250 into an account as collateral and they give you $250 in return as a "loan". Well you make monthly payments on that $250. Which now means the bank has $500 of your money. You paid them $250 for them to give you $250. And then, you "pay off the loan" by making small payments over 6 months to add to $250. At the end you would think you got your collateral back in return. Breaking almost even (if you don't count the small amount of interest). So, it should go, you give them $250, they give you $250. (Even) then, you pay off the $250 they gave you. (You have now given $500) and then they return your original $250 (making it $500 and you are once again, even.)
But that's not how it worked... I gave them the $250, they gave me the $250. Then over the 6 months, I paid my payments (on time every time) and have yet to receive my $250 collateral back. So, now, I'm out $250 freaking dollars! Wtf!!! How the heck am I supposed go about getting my money back!!! "Here, we are going to help you build your credit that is so bad because you are broke by stealing $250 right from under your nose!!!" DO NOT GO TO REGIONS!!! THEY ARE CROOKS!!! THEY WILL ROB YOU BLIND!!!

Opened a new account at Regions Bank Cortez Rd Bradenton FL - waited three weeks for online access to my account. Wasted time calling the branch, going in to the branch, and on the phone with the main support numbers. The branch staff promised to call me back "the next day" several times, but never did. Regions' Support sent me emails with return email addresses that were invalid and phone numbers that just hung up and said "goodbye"! Finally after three weeks I was told "they just found out" that I cannot get online access due to the nature of the account - took three weeks to find that out!!! Just absolutely pitiful - lack of customer service and responsiveness. Just the facts, you make your choice where to bank!

I just sold my car, a vehicle that had been paid off several years ago. However, the buyer could not transfer title into his name because Regions had failed to turn in the release of lien and had filled out the space on the title for lien holders. I had to go to Regions, get a notarized release of lien, submit it to the DMV (+$10 fee), and tell the buyer that it will be 4 to 6 weeks before a new title arrives. Regions claimed that they shouldn't have to do a release of lien since they "signed" the title. Now I have a buyer in a different city, in a different state, with the car and no way to title it. Region's mistake could cause me to not only lose the sale of my car, but hinder my ability to buy my new car without the proceeds of the sale of my old car. This is just the latest in a LONG list of mistakes that Regions has made.
When I got my mortgage from them several years ago, they gave me a free checking acct. I made a small deposit of $500. Before I could write even one check on the acct, I received a notice that I was over-drafted by $9,500. Someone at regions had miskeyed an acct number. I understood that mistakes happen. But, I was repeatedly told that it would be corrected. But it took weeks for Regions to correct it. I closed the acct. When I re-financed a new mortgage, Regions had my last name incorrect. (They had my married name instead of my maiden name.) I had been divorced for years and had filled out paperwork in my maiden name. I caught the mistake and was told it would be corrected. I received a new payment book... with the wrong name. Another complaint, another promise. It took 4 times for them to get my correct name on the visible paperwork.
After a few years, I decided to look into a home improvement loan. I discover then that Regions had filed my deed under the wrong name and never corrected it legally. I had to hire an abstract company to correct it. Regions only reimbursed me for $50 of that cost. Regions has not missed an opportunity to fail and even worse than their 100% failure rate is their unwillingness or inability to correct these failures. My aunt had 2 accounts with Regions, which were also messed up. They are, by far, the absolute worst business I have ever had the misfortune of dealing with.

I have been a customer with Regions for many years now and have never had problems until this year. I will have money in my account to cover my charges, but if I have something in the pending area that hasn't cleared yet, that make my pending balance negative, then everything they clear (even though the balance is enough to cover what they cleared) I get charged a NSF fee because my pending balance is negative even if it is by a few cents, which just makes things worse. They have never done this to me until this year. They have hit me for over $700 this year already. I have talked to them about this several times already this year and keep getting told there is nothing they can do about it.
They hit my daughter this weekend for almost $200, and her pending balance was only negative 25 cents, but they cleared several items and charged her for it even though she had the money to cover it. I have printed off screen prints of every time they do this, to show what is going on. I will be closing this account after Christmas and moving to another bank.

I am so aggravated with Regions Bank. Since September I have had numerous problems. I order something from Amazon. It takes 5 days for it to process by my bank. For example I order something on Friday. It process on Amazon side. But my bank says the authorization falls off after 3 days. By Tuesday the money is credited back to my account, not even 3 business days, then is reprocessed on Thursday or Friday. Now the bank says it's Amazon, Amazon says it's the bank. I call Amazon. They give me the date and time the authorization comes out on Tuesday after 1 which makes it well after 2 p.m. our time. So why does it take so long? The bank says Amazon lets the authorization fall off. I hardly believe that when I have a date and time.
So I go to the bank 3 different times. They look at me like I have a 3rd eye. They blame Amazon. The last time the lady gave me a lesson in keeping a register THAT is not the reason I went there! Plus she rolled her eyes at me when I reminded her of something. That is not customer service! I told her to forget it and walked out. Now everything from Friday is pending and should not be. I'm changing banks today.

This bank is too cheap to hire adequate help. I stand in line for over a half hour each Friday to make a deposit, and the drive-thru takes even longer. I've tried going to branches in other nearby towns, but their cheapness seems to be an epidemic. I'll be going somewhere else soon. It's very bad business to make people wait in such long lines.

I have a small business account and have had more problems with Regions than you could imagine. No one inside the branch has a clue how to help. I have to involve several other banks to have these issues corrected and has ultimately costs me time and money. Now I get a small check deposited into my personal account and they have put it in the fraud department. So when I ask why, they say "oh it was randomly chosen and by the way - We have no idea when you can access these funds either." They have put numerous checks on hold causing me not to be able to operate and they could care less. Would not recommend my worst enemy to bank here.

For the second time, in a short few months, I am writing a negative review of Regions Bank. We have been long time customers of Regions and had no complaints until this year. We had an extremely frustrating experience with them recently when we sold one home and financed a new mortgage. I won't repeat the details here, but I will say that I will never finance anything with Regions again. Now, we have received information from Regions that they incorrectly reported mortgage interest paid in 2014 to the IRS. Not just our account, but everyone, apparently. So, now we have to deal with this latest incompetency by Regions Bank. Suffice it to say, I will be shopping for a new bank, soon.

I am an international customer from Regions Bank since it was First Alabama Bank. The bank created an automatic customer service for its VISA-REGIONS card that requires a TELEPHONE PIN NUMBER WHICH THEY HAVE NEVER INFORMED ME, THAT PIN THAT IS DIFFERENT THAN THE USUAL PIN NUMBER USED FOR PURCHASES. The system is accessible by toll-free telephone number that works only in the US, Canada and Puerto Rico, but the telephone number informed by REGIONS BANK doesn't work from Brazil and many other countries that require a NON Toll Free number to make the calls (I would pay the calls but the bank doesn't inform a NON TOLL FREE NUMBER THAT I NEED to call).
I have many issues to solve about my card, but I can not call the bank, probably because they have too many fraud cases to solve as the ones including Mr Tom **, Mike ** and Jeff **, which are just the small visible part of the iceberg, so they can not pay attention and solve the access problem of an international customer. I hope that this post contributes for REGIONS working better. Best regards.

I have been banking with Regions for 16 yrs... I get 10,000 checks every 3 to 6 yrs from my father. I have never had any problems with Regions when I deposit my this check. But just this week... I deposit on a Thursday, wake up on a Saturday to show my account negative 9 thousand and something. I call the 800 customer service, which they tell me they placed it on hold won't be released for over 10 days... WHAT? I explained to them how the branch printed me a receipt on how money would be available. They could not help me. Went to the branch on Monday. They confirm they are holding the whole amount. While the bank the check was written on has released the money to Regions. WHY I ask... cause they believe the check won't clear. I explained that I spoke with the other bank and my father and the money was taken from his account 2 days after it was deposited.
So now I have things bouncing... charges. But the one thing is when this check clears, I will close this account. I feel like I went through a divorce. I was with this bank longer than my marriage. I was loyal, but they weren't... They didn't honor the printed deposit paper of how/when money would be in account. Even when the other bank where check was drawn on went beyond their duty and called branch mgr to say we released that money to my account. He stated he would release hold, but that was 3 days ago... so that there is 2 times they can't keep their word. Just beware.

First off, I'd like to say that I became a member of this website for the sole purpose of reviewing Regions and to my surprise there were dozens, if not hundreds, of complaints just like mine. I'm a college student so I don't have much money but I'm very good at keeping track of my finances. This week I had a posted balance of $200 in my checking and one pending charge of $100. My available balance was $100 and I used it to fund four transactions totaling $20. To my surprise, I woke up the next morning to find I overdrew by $20 and was charged a total of $144 in fees. Apparently there were several charges still pending on my account but the charges that I was told were pending by customer service had already been taken from my account and were no longer pending (or at least that's what their online banking website said).
The next day I was slapped with an additional $72 overdraft fee but after four phone calls was able to get it reversed after explaining to customer service that the Regions online banking website gave me a false balance and failed to show any pending charges. I'm still very confused on what happened to $80 in my account. They could not give me a clear answer and kept running in circles when I questioned them, and now I am stuck having to pay $144 in fees. Regions said it was neither their fault or mine but rather it was a "merchant issue" and I would have to contact the merchant in order to have my account credited for the $144 fee they hit me with.
This bank is ran by the most incompetent, greedy bunch of clowns that you could find. Yes, they're greedy even by banker's standards. If you have two charges totaling $1.00 that causes you to overdraw, you can say goodbye to $72. I was also charged a $60 fee in my savings account from absolutely nowhere a few months back. The website referred to it as an "annual fee". I'd urge anyone who's considering trusting Regions with their money to reconsider, they have no respect for their customers and I will be closing my accounts there soon. Hell, you're better off handing it over to charity than to let these people get ahold of it. At least it'll go to good use.

If you are choosing a Bank, I cannot recommend Regions at all. I have been banking there for 12 years and the problems have been getting worse and worse.
They make a lot of mistakes at levels above the branch and the branch employees are not able to help most of the time. Much of the time they say "That's a 3rd party vendor, you have to call them" and the greed for fees is over the top with Regions.

I've been with Regions now for about 2 years. I've been charged with massive fees, that literally come from nowhere. I signed up for their OD protection, so much for that. I have overdrawn a few cents, and been charged 4 OD fees at once. Amounting to about $120. The customer service is little to none. When my next deposit hits, I'll be cleaning out the account, and closing it. Worst financial Institute I've used in my entire life.

I read online that if you opened an account & participated by using your debit card 10 times, within a certain time period, you would receive $200.00. I had been with Chase for a while, but could not resist, besides I had banked with Regions before, & did not have problems back then, so why not?! I was impressed by all Regions had to offer, other than banking alone. I made sure that I came at the beginning of the month, so that it should have been no problem with Social Security depositing my money the next month, but to my dismay I had to fix that issue myself, no problem.
When I opened my account I inquired about the online ad & was assured that I would receive $200.00 & an additional $50 for referring my son. I received the referral card, but not the $200.00 as advertised. When I went into the Branch I was told that I could not get both & was rudely interrupted when I tried to ask anything further about it. I am disappointed in the poor Customer Service from the Branch & call center. Neither appeared to want to help, or care. The Branch is closing, but reflects Regions anywhere. Beware...

My balance in my account showed 75.00 dollars with pending transactions already deducted. I used my card for little transactions that day. The next day my balance showed 107 and they paid two checks that came in and they put the pending transactions (that showed deducted prior from 75.00) on thru. That over drafted my account and they charge for each one 36 dollars. My husband's paycheck went in that night also. I can no longer trust the available balance that is shown on the screen. I will be taking snapshots each day of my account. I am really thinking about leaving this bank. So over being ripped off!

Very disappointing and stressful. I was told by customer service to just put 1.00 to my account to get it off a zero balance. I had 11.21 in it the night before and it magically disappeared. I tried three times to put money into my account with witnesses and was denied those three times. I get social security direct deposited there. After calling customer service several times I was invited to leave because I was stressing out the customer service people. Lol should be in my shoes. They are ripping fixed income folks off left and right. Heaven forbid you have to talk to team leaders. They sure didn't win those awards you hear about on the phone when you call from the Eldorado ar bunch. I have seven unread emails I sent concerning my account. Not good banking business. Bad faith on their part. They sure didn't mind taking my direct deposit or the 300.00 I put into my account.

How is it possible that you can get an NSF fee on pending items? I simply don't get it. I have a transaction pending, that they claim the amount is deducted from the true available balance - which creates the "available balance to pay check and other items on that date". Then I got hit for THREE NSF items, when my ending balance is still positive AFTER the NSF fees were applied. Totally stumped about this. Seems unfair. This never used to happen before. It was always about actual posted transactions. Seems as though the banks are always moving the bar.

I was caught in a work-at-home job scam this past July and had to pay $97 to get the program to do the job. After I paid, I never got the email with directions on how to get the program. After researching the company (Work At Home Paycheck aka WAH paycheck) I found out that the whole thing was a scam and that if I didn't cancel it immediately I'd lose a lot more money. I called the company and demanded a refund and argued with them for almost an hour and they said all they could do was give me half of my money back. The next day I called regions and filed a debit card transaction dispute. I explained to the lady that the program was "verified" on a job posting site, which made me believe it was legit. Anyway, a week after I filed the dispute I got a letter from Regions saying they would give me the other half of my refund back. I thought that was the end of it.
Well, here we are almost 4 months later, and today I got a letter from Regions saying that they found no error occurred and the letter stated that $97 would be taken out of my checking account on October 1st and given back to the company that takes everyone's money. I'm EXTREMELY angry. I don't have any money in my checking account (I'm actually -$160). I stopped putting my direct deposit in there when I found a prepaid debit card that will give me my paycheck two days early. Regions is constantly screwing me over. They've charged me overdraft fees for going a few cents over how much money I had in my account. THAT IS RIDICULOUS. I absolutely HATE REGIONS. They are the worst bank anyone could ever deal with and I will be closing my account ASAP.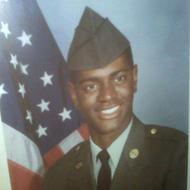 I accidentally overdraft my account because I had forgotten about the monthly fee Regions charge. So I bought snacks and the next day I went to make a car payment with my debit card and discovered I was 35.00 short. Upon inspecting my checking account, I realized what happened. When I called Regions customer service a female representative introduced herself as Auriel and she was very well-mannered and listened to me as I explained what had happened. She then checked with her supervisor and came back and told me they would refund 28.00 and put me on an easier account that works better for me. Auriel also made a good suggestion that we open a savings acct. I'm very happy the way Regions took care of the matter. Now I can pay my car payment on time. I recommend Regions bank above all others.
Regions Bank Company Profile
Company Name:

Regions Bank

Website:

www.regions.com