Consumer Complaints and Reviews

Very disappointing and stressful. I was told by customer service to just put 1.00 to my account to get it off a zero balance. I had 11.21 in it the night before and it magically disappeared. I tried three times to put money into my account with witnesses and was denied those three times. I get social security direct deposited there. After calling customer service several times I was invited to leave because I was stressing out the customer service people. Lol should be in my shoes. They are ripping fixed income folks off left and right. Heaven forbid you have to talk to team leaders. They sure didn't win those awards you hear about on the phone when you call from the Eldorado ar bunch. I have seven unread emails I sent concerning my account. Not good banking business. Bad faith on their part. They sure didn't mind taking my direct deposit or the 300.00 I put into my account.

How is it possible that you can get an NSF fee on pending items? I simply don't get it. I have a transaction pending, that they claim the amount is deducted from the true available balance - which creates the "available balance to pay check and other items on that date". Then I got hit for THREE NSF items, when my ending balance is still positive AFTER the NSF fees were applied. Totally stumped about this. Seems unfair. This never used to happen before. It was always about actual posted transactions. Seems as though the banks are always moving the bar.

I was caught in a work-at-home job scam this past July and had to pay $97 to get the program to do the job. After I paid, I never got the email with directions on how to get the program. After researching the company (Work At Home Paycheck aka WAH paycheck) I found out that the whole thing was a scam and that if I didn't cancel it immediately I'd lose a lot more money. I called the company and demanded a refund and argued with them for almost an hour and they said all they could do was give me half of my money back. The next day I called regions and filed a debit card transaction dispute. I explained to the lady that the program was "verified" on a job posting site, which made me believe it was legit. Anyway, a week after I filed the dispute I got a letter from Regions saying they would give me the other half of my refund back. I thought that was the end of it.
Well, here we are almost 4 months later, and today I got a letter from Regions saying that they found no error occurred and the letter stated that $97 would be taken out of my checking account on October 1st and given back to the company that takes everyone's money. I'm EXTREMELY angry. I don't have any money in my checking account (I'm actually -$160). I stopped putting my direct deposit in there when I found a prepaid debit card that will give me my paycheck two days early. Regions is constantly screwing me over. They've charged me overdraft fees for going a few cents over how much money I had in my account. THAT IS RIDICULOUS. I absolutely HATE REGIONS. They are the worst bank anyone could ever deal with and I will be closing my account ASAP.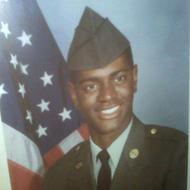 I accidentally overdraft my account because I had forgotten about the monthly fee Regions charge. So I bought snacks and the next day I went to make a car payment with my debit card and discovered I was 35.00 short. Upon inspecting my checking account, I realized what happened. When I called Regions customer service a female representative introduced herself as Auriel and she was very well-mannered and listened to me as I explained what had happened. She then checked with her supervisor and came back and told me they would refund 28.00 and put me on an easier account that works better for me. Auriel also made a good suggestion that we open a savings acct. I'm very happy the way Regions took care of the matter. Now I can pay my car payment on time. I recommend Regions bank above all others.

Regions garnished my social security funds without checking to see if this was the case. Being on a fixed income, this hurt. Have tried legal recourse, it's like fighting city hall, they hold all the cards.
How do I know I can trust these reviews about Regions Bank?
607,960 reviews on ConsumerAffairs are verified.
We require contact information to ensure our reviewers are real.
We use intelligent software that helps us maintain the integrity of reviews.
Our moderators read all reviews to verify quality and helpfulness.
For more information about reviews on ConsumerAffairs.com please visit our FAQ.

My husband who has dementia asked someone to pay for his coke with his debit card. Because he cannot remember, he had written his PIN number on a sticky note on the back. Later, when he was distracted, they took the card and within a few hours stole over $1500 from him. Regions kept on shelling out the money going through everything in his checking and savings and eventually tacked on $150 in overdraft fees. Regions never locked the account because of suspicious activity. Even after police arrested the perpetrators, Regions said tough luck and took all their money out of his social security check leaving him $400 to live on for a month. Then they took their house payment and his utilities were shut off for failure to pay. The bank manager said "you know he did it to himself." There is no corporate heart in this company. I would recommend average, hardworking people and senior citizens put their money anywhere besides here.

I was with Regions Bank since 2007. I have annual deposit to the bank over $300,000 and kept over $40,000 balance most of time. They have lost me little by little by fees. No one cares about you. I have 5 accounts with them. Once one account is closed, you are unable to view anything including the statements. You have to pay a fee to get statements.

This bank is by far the most incompetent financial institution I have ever done business with, personally and professionally. Customer service is almost non-existent, mobile app seriously lacking useful functionality, and last but certainly not least, the ridiculous and highly suspicious fees. I've severed ties with a few big banks in the past because of BS like that but this one takes the cake. Do not put your money in this hell-hole of a bank.

Regions Bank (Gainesville GA and all over). I have been a customer with Regions this time around for about 4 years. Over the last year I have had an innumerable amount of "overdraft" charges. Usually one deserved charge per every 4 "overdraft charges". Let me do the math for you... A 36 DOLLAR CHARGE STRETCHED INTO 144 DOLLARS. This happens regularly. Regions post their withdrawals, debits and deposits in such a way it's confusing. All to maximize extra charges and overdraws. Regions Bank just paid millions last year in fines for stealing from customers. Not much has changed apparently. Im over it, just switched my direct deposit and canceled my account. If you're reading this you should too.

My card information was recently stolen and used on Google. It overdrafted my account 600 dollars. I called Regions - they advised me to call Google to resolve it. Google refunded the money, now Regions wants to still charge overdraft fees to me. They said since Google refunded the money then they won't take off the fees even though it was investigated and found to be stolen identity.

I'm POA over my inlaws. They had a checking account being debited for $15 every month for 3 years. This money market account they had, I closed to pull their money together as trustee/executor/POA so they could go into assisted living. Over the course of those 3 years I would ask on occasion whenever I had to go to Regions why the $15 charge. No one could ever answer me. I thought it really odd. Anyway, they both have passed away and I now realize that their money market account I closed was open with $2 (interest) and $15 every month coming out of their checking was going into the money market. Then Regions would charge off $15 fee for the money market not being to a certain amount. I may need a lawyer on this as I finally found someone to help, but they could only close money market and get 2 months fees back. The manager wouldn't refund all those illegal fees they stole from my inlaws.

5 stars service not for the Regions customer service, but for the only one person who works in Regions Bank, Kendall located on 14770 North Kendall Drive, Miami. Thank you FARES ** for being such a professional person. Only because of you, I am still a Regions Bank customer. First of all, customer service is horrible. I was about to close my business account with them twice. So when I complained, their first respond was, "Ok ma'am, so would you like to close your business account today?" Really??? There were no questions like, "Let us see what we can do, so you change your mind." Guys, really??? This is not how you do business. Regions Bank, once again you better keep such people like FARES **, because he is the only calm, professional person who is not just talking, but also DOING HIS JOB!!! So thank you once again Mr. Fares **. If I could I would give you a 10 stars rate of your customer service. With respect to only this person.

My account was ripped off last night by the bank. Regions. I had used my debit card to buy gas, and a pizza, with over $835 in the bank. At midnight I had another $1235 electronically deposited. They overdrafted my account due to a check for $825. When, I had over 2 thousand dollars in there when they did it. They have done this in the past. I am blind, and disabled. They do not respond through customer service emails. I will use every avenue to tell others about my experience. Do not ever bank with Regions. They are crooks. Stealing from the disabled. Look at the record. Just google fraud and Regions. Several of their employees have gone to prison for doing this.

Charged me $36 NSF for $3 overdraft. My paycheck was direct deposited and the transaction posted same day. I've never had this problem at my previous bank. I will be switching back as soon as possible. I only switched because I wanted a bank closer to where I lived but this was a mistake. Regions is not the bank for me.

Poor SERVICE. Recently requested to have one my accts closed. However, the Clermont branch on highway 50 closed ALL of my accounts. Reason for closing the one account: Simple error as noted above. The call center hours are Monday-Friday. Telephone bank "Alerts" does not function when needed. Bank does NOT take responsibility for system errors. Not enough staff. This is not a bank that one can depend on for everyday banking. The hours of the Call Center clearly states it.

I recently deposited a check through the mobile app. The next morning I noticed it didn't go through, it was a hold placed on it. So I called my rental tenant and told her. She said no problem, if I gave her the check back, she would give me cash. I met up with her, gave her the check, shortly after she gave me cash and I went by Regions and asked to stop the check, that I already had cash for it. The cashier told me to let the check clear and it would only cost me $15. I said if you stop the check, it shouldn't cost anything. She said it was too late. So when I gave the tenant the check back, she stop at the check cashing place and cashed it. That's how she gave me the cash.
Later, when the hold was lifted off the check, Regions thought I was trying to cash the check, that has already been cashed by the tenant. So they closed my accounts down, for check fraud. When I went to the bank to find out what happened the cashier even admitted she told me that. The bank manager was so young and scared that she called security and escorted me out, instead of just listening to me and hearing the entire story. I told her I was not mad, I just wanted answers. She was too scared to even hear what I was saying.
I still had a deposit waiting to come through from the Veterans Administration. Instead of just returning my deposit, like they said, they held the deposit for a week then charged me a monthly account fee. Told me that, since I still had things coming to the bank they can charge me a monthly fee, even though they closed my account. DO NOT DO BUSINESS WITH REGIONS...

I have been with Regions bank for 12 years and we have 5 accounts with them, including accounts to three businesses. Their automated phone system always was an issues but today it went from an issues to the worst system I EVER had to deal with. Starting with asking me for my SS number or TAX ID # to log in the online banking, and, also my ATM card number and PIN #. There is NO WAY I am going to enter this information online! What if their system had been hacked??? Then I proceeded to call the 800 number, and it went further down the tube... asking me again for my SS # or TAX ID # again, which it didn't recognizes! Between my wife and I it's two SS #, and the three businesses we own, that's 5 numbers!!!
It took four calls and then 6 minutes of waiting time to get a live person. The calls were insane as I was trying every number for Regions I could get my hands on. One number even started with "let us share these opportunities with you... " and proceeded to want me push a number to hear about joining membership this or club this or buy that... REALLY! When I finally got a live person I let her have it about how insane their system is... let alone not having 24/7 support. Arghhh.

I am so used to calling customer care centers and speaking to robots or people whose dialects I cannot understand. But today I called Regions Online Banking Customer Service and spoke with Jasmine. And I just had to leave a review because she truly, truly deserves an award or promotion for the kind of customer service she gave. She listened to me, she dialogued with me so I knew she wasn't a robot. And most importantly, she was kind to me and offered me great service. She recommended I open a savings account because of the 1% interest earnings, something I wasn't aware of, so she was very knowledgeable. She was so kind and caring, and I definitely did not go unnoticed. Thank you, Jasmine! Please reward her!

I was a long time customer with Regions Bank. After a horrific discriminatory event involving my legal immigrant wife (refused her an account with excuse of security issues -- greeted with open arms the same day by Suntrust), I closed all but my HELOC account with them. Forget the fact that they offer no online payment options (a manner in which I pay ALL of my other recurring expenses), but they also offer misinformation on the regular. Recently, I spoke with an agent in effort to make TWO months of payments on my HELOC account.
Yesterday I received a call suggesting that my monthly payment for April was 12 days late and that I was "in collections." Huh??!! I had paid both March and April payments in advance (so I thought). After nearly 30 minutes on the phone today, I was informed that it is not possible to make a payment in advance and any extra payment goes to principal. So, to avoid the ding to my credit, I was forced to make yet another payment on an account which I was previously led to believe was going to be current until the 21st of THIS month. I will never, EVER, do business with Regions Bank again. I hope that others follow suit so that this sorry excuse for a banking company would quickly disappear with all of its either ill-conceived (at best) or deceitful (at worst) practices.

I use eBay to ship and their shipping app. When PayPal does not have the funds or it's holding the funds, it tried to get funds out of the bank acct. I was not opted in to overdraft protection. I got like 3 overdraft fees. As Paypal was holding my funds I did not have the money to make the bank acct current. So in the meantime my checking acct is in the red. I then opted IN for overdraft protection. And shipped a few more items but with the pay later option. Paypal ** up and decided to take funds out sooner than later and even with overdraft protection ON. I still GOT several NSF Fees. I e-mailed Regions Bank customer service and they said there was nothing they could do as this overdraft protection was selectively enforced. WTF. What is the purpose of having NSF protection if the bank will not honor it???
I recently got PayPal funds released and got the bank acct current, but had a dozen nsf fees (over 400 dollars) and all the stuff I shipped out I made zero on as it all went to nsf fees. Regions was slapped with a 7.5 million dollar fine in 2015 for shady nsf tactics. Well it's 2016 and they are STILL DOING IT FOLKS. BANK ELSEWHERE NOW!!!

Once in March and again in April, Regions took money out of my checking account to pay a second mortgage I have with the bank. Both times, I was late with one month's payment and both times -- since I wasn't aware they stripped my account -- it made incoming automatic bill pays bounce. And, both times they charged me a $36 overdraft fee.
My complaint was met with this reply: "Regions has a program in place called the Automatic Offset Program. If a customer has a charged-off, overdrawn, or past due account with us and currently has an active checking or savings account, our Collections Department will debit or offset their active deposit account to make a payment to the delinquent account." It may be legal but it's immoral for a bank that has already been fined $7.5 million (in 2015) for their illegal overdraft fee practices. I changed banks to keep their fingers out of my account.

I received a letter stating my account was being closed. I contacted the branch manager in Lakeland, FL, Randy, who told me it was done by someone in the "back office". I explained I was waiting for my IRS refund to be direct deposited. Randy explained that the account would be left open for deposits only and I could close the account when my refund was deposited to my account. Meanwhile, debits that I couldn't stop came thru and I was charged a NSF fee for. The day my refund check hit, Linda, Randy was out, told me I had to wait for it to post because the deposit could be canceled. Then reiterated that I was told not to use the account and now it was in the negative up until the IRS deposit.
I went to the Valdosta, GA location and spoke with Stephen. He was nice until he called Linda in Lakeland and said I couldn't withdraw my funds. I called the customer service for Regions who said my account was open, not closed, and available for any purchases. The Lakeland employees are going to destroy this bank. I have banked with Regions for over 10 years and do the majority of my banking in Indiana. This is a disgusting way to treat customers.

I highly respected my relationship with Regions Bank for over 15yrs+. I was one of their Premier Account holders. Always keep high balances in my accounts, never had any NSF, or deficiency issues. Always were greeted by the branch managers with high respect. Morrison Ave Branch in Hammond, College Drive Branch in Baton Rouge, Louisiana. Then came a downfall, went from Premier Customer to a customer with NO respect.
The bank decided on Monday, March 21st at 12:43pm, "WITHOUT ANY EXPLANATION OR FOREWARNING", that they no longer wanted to have a banking relationship with me and "BLOCKED" all four of my accounts without my knowledge. I found out whenever I went to the drive through to purchase some food. I used all four of my debit cards and NONE of them worked. So, I went directly to the bank to discover it was in the process of being closed and there was a no check or debit post status on my account. Mind you every penny in my account was liquidated cash. Cash that Regions Bank would not allow me as a owner to retrieve from MY ACCOUNT.
There were NO explanations given to the branches as to why it was closed. Except for the fact that they no longer wish to have a banking relationship with me and due to some screening or some sort of check, I didn't pass a part of the requirement. Duh, I was with this bank for over 5 yrs. Nothing in my account routine had changed, or activity was in my opinion was questionable.
One of the account belonged to my 18 yr old son, who works part time at a grocery store making $80.00 per week, direct deposit into his account. They blocked his account as well. They treated us and made us feel like we criminals or something. Still to this date, I cannot get any explanation as to why this even occurred or an opportunity to defend myself.
But, after going back and forth, I was told that they was holding my MONEY for an additional two weeks before I could get it. That is a lot of BULL CRAP. I have NO access to my money not a red cent. They don't care about trying to solve the problem at all. And the Branch manager on PLANK Road Branch in Baton Rouge was very rude and degrading when I was trying to discuss my situation with him. He offered no alternative solutions for me to get my funds faster than the two weeks. That is the PLANK ROAD BRANCH IS THE Worst BRANCH IN BATON ROUGE, LOUISIANA. ALL I can say is this, beware, one day things could be fine, and then you go somewhere to find that your money has been disabled for your access without any warning or explanation.
I WOULD NOT TRUST THIS BANK WITH NOTHING. I WOULD SUGGEST YOU NEVER TO KEEP FUNDS IN ONE BANK. And I would never recommend this bank to anyone looking for one. Apparently, they have a habit of doing that, cause a woman on the said day, was upset on the phone about the same thing. STAY AWAY!!!

3 problems in one week. Multi-notices sent to me "changes to account". We called just to ask about our account. To our horror simple question turned into a LONG drawn out 25 MINUTE problem while talking to a supervisor who was rude and abrupt at time, talking over while completely ignoring our simple suggestion to streamline their system. 25 MINUTES of cross talk before finally telling us... there's nothing wrong with the account. REALLY? We have had this account for 27 years now... but we are seriously have second doubts. - Disgusted

Never use Regions Bank. I had 2 unauthorized transactions on my card. Went into the bank as well as called customer service. They are all a joke. They told me that there is nothing they can do about it. I had another issue as well. That this should have made me left way before now. My daughter Child support is paid via check from her father's account from another Institution. If I take this check into the bank and want cash back, I am charged $11.00. I should have been left. But, I opened my son account as well and this was easier for me to transfer money to his account due to he is in college. I will never never never recommend Regions to anyone. I have closed my account and I will be closing my son as soon as he arrives from college. This is straight bs. Should have listened a long time ago. Only reason I stayed was for my son purposes.

I started out as Regions because my boss wrote our payroll checks from his Regions bank account. Every two weeks I would go in, stand in line forever to fingerprint and cash my check and be charged 1% of my paycheck. Every time the teller would say if you open an account with us you won't be charged. I am a single mother and rely on every penny of my hard earned money so I did. Later on, I decided to open my own business account. After a while, my debit card was compromised and canceled without notice. I called the bank then I began using my personal account for my business. The end result of this bank and my relationship was due to I had over $140 in the bank and I suddenly saw an overdraft charge of $118 and nothing had come through.
I called and they refunded the $118 but not before all of my 'pending' items came through. There would have been enough funds in my account to cover all of these items as well as deposits pending. So I was charged additional fees of $36 each on several items. Now, because I refuse to pay these astronomical fees that were incurred through no fault of my own, they have flagged me in check systems and I cannot cash a check clients have written to me. I am sick because

I deposited $1800 drawn from my husband's business account (he is an attorney) into my daughter's Regions account after hours through the automated teller machine. I got a letter a couple of days later that they were holding the check for 9 days. Even when it cleared my husband's account the VERY NEXT DAY. Their reasoning for it - they had confidential information that the check might not be paid. My husband nor I have ever written a bad check and we are in our 50's. Any kind of excuse just to hold onto someone's money.

I had a small balance because I was going to close my account at Regions. I misadded and was going to be negative 36.00, so I knew there would be a 36 OD fee. So my balance would be around -72 dollars. My balance showed -36 in the evening with my 4 charges of around 20 each already ran through. But in the morning they ran the big one through first, to put me in a smaller negative balance and then the 4 small ones was in the negative balance and this allowed themselves to charge me a 36 OD fee on 4 more items instead of one which made it 5 items to charge a OD fee for a total of 108 dollar so this then out me a negative -144 dollars.
So even though the previous night it showed my 4 charges already cleared on the available category, they decide what goes through and when so they can charge more OD fees. It should clear the bank according to the time the charge was made and if the online balance says what your balance is, you should be able to count on that. They also had the OD fee of 36 already listed when my balance was still positive and taking that fee out of 36 put me in more negative when the smaller ones came back out. What cheap tricks and tactics they use. They are deciding what clears and when so they can just take your money.
One day this bank will pay for ripping off people. They are losing customers so they have found ways to still get money to stay in business by manipulating accounts to their convenience and getting your hard earned money away they can say is legal. I am on the poverty side but not stupid and cannot afford to just let them take it in ways they say are good. When complaining to them they give you a speech of how to avoid the charges. I will close this account ASAP and stay with my other bank Y 12 which is a awesome bank. I advise you to research Regions if you want to avoid OD fees. I would avoid opening any accounts here.

My husband has his own checking account and I have my own checking account. Regions has this new policy that "If one account goes into the negative, they will take from the other account to cover it". I'm not talking about overdraft protection. I'm talking about 2 different checking accounts. We both have direct deposit. My husband was negative in his account and they took my whole check out of my checking account and put it into his account to cover his shortage. Now I have no money... Regions was previously and rightfully sued for re-ordering your transactions in order to get the most insufficient fees from you. I was a victim of that as well. I am now changing my checking account to a visa card based checking acct. I'm DONE with banks stealing my money.

I have banked with Regions for about 6 months. I left BB&T to begin banking with my fiance. I live in Tennessee and I have child support which comes out of my check from work (weekly). My payments were set up by the court (monthly). This creates a discrepancy that the computer system at child support reads and automatically sends out a garnishment. The process for me is always the same, I call child support and they remove the garnishment, once they see what has happened. Regions charged me a $100 garnishment fee, which they refuse to refund even though the garnishment was removed the next day. BB&T never charged me this fee. This is generally referred to as "fleecing" in the consumer. But unfortunately they snuck it into the fine print. I have since gone back to Regions.
Regions Bank Company Profile
Company Name:

Regions Bank

Website:

www.regions.com