Compare Reviews about Auto Transporters
Moving across the country, transporting a classic car and buying a car overseas are all reasons people use auto transporters. Auto transporter companies offer different delivery procedures, insurance and types of transporters to move your vehicle from one location to another.
When choosing an auto transporter, it's important to consider the following:
Length of transport
When you need the vehicle delivered
Type of vehicle being transported
Top 10 Most Reviewed Auto Transporters

Ship a Car Direct
Read 2540 Reviews

Ship a Car Direct is a bonded and insured door-to-door car shipping company. They weed out 75% of available car carriers so that they only use the very best for you. Every order comes with $500 in added insurance, free of charge.

AmeriFreight
Read 1403 Reviews

Since 2004, AmeriFreight has provided discounted car shipping rates and auto protection plans. Their pricing and quoting strategy help those seeking shipping at a discounted rate while still providing superior service.

eShip
Read 1365 Reviews

eShip moves over 1000 vehicles every month and can arrange for expedited transport with as little time as 24-hour notice. Available 7 days a week and vehicle tracking is also available.

Executive Auto Shippers LLC
Read 1139 Reviews

Executive Auto Shippers is a car transportation company that focuses on delivering luxury cars, classic cars, daily use cars and ATVs. The company was founded in 2009 by professional auto shippers.

ShipYourCarNow
Read 983 Reviews

Ship Your Car Now offers international and domestic shipping and Auto Transport 7 days a week. The company will ship cars, trucks, motorcycles, and ATVs.

King of the Road Transport
Read 344 Reviews

King of the Road Transport offers auto transport services for cars, trucks, motorcycles, boats and more. Their door-to-door shipping option comes with tracking services and access to their online live agent chat.

We Will Transport It
Read 105 Reviews

We Will Transport It got its start in 2009 specializing in transport services. They ship various vehicles and heavy equipment including automobiles, boats, yachts, oversized construction equipment and fifth wheel vehicles.

RoadRunner Auto Transport
Read 99 Reviews

RoadRunner moves thousands of vehicles every month, and they can arrange to pick up a shipment in as few as 24 hours. They also offer fully-insured, door-to-door service nationwide without any upfront payment.

Stateway Auto Transport
Read 592 Reviews

Stateway Auto Transport offers nationwide car shipping with no upfront deposit. Licensed by the FMSCA, the company gives customers free car tracking with each delivery and promises to beat the competition's lowest quote.

Dependable Auto Shippers (DAS)
Read 97 Reviews

DAS organizes pick-up and shipment for a variety of vehicles and large hauls, including airplanes, boats and recreational vehicles. Their fleet of 150 multiple-car carriers plus flatbeds can deliver anywhere in the US.
Thank you, you have successfully subscribed to our newsletter!
Enjoy reading our tips and recommendations.
Unsubscribe easily whenever you want

Lauren Fix
Auto & Finance Contributing Editor
View Profile
Lauren Fix, also called The Car Coach, is an automotive and auto finance expert. Her understanding of vehicles has made her the "go to" person on TV, radio, print media and the Internet. She has authored multiple books and writes a column for several outlets, including Parade Magazine, NewsMax and Car Coach Reports. She is a regular guest on major news and morning shows, discussing the latest updates on cars and car financing that will help drivers make smart decisions when buying, maintaining and financing cars.
Features to consider when choosing an auto transporter
On-time delivery
Businesses and consumers depend on scheduled delivery dates to ensure that necessary transport is on the ground when it is needed.
Lead time: Sometimes a move comes up suddenly, or a bargain appears that is just too good to resist. In those instances, vehicle owners need immediate shipping. Find out how far in advance auto shipping must be scheduled.
Transport length: Different transit distances have different expected delivery times, so be sure to find out how long it takes for a specific delivery.
Delay policy: If the automobile is delivered late, is there a refund on some or all of the shipping costs?
Cost
Pricing is a crucial part of the shipping equation. It may be more cost-effective to purchase a plane ticket and drive the car on your own. As a result, shippers need to have clear up-front pricing. Securing a written quote is critical.
Insurance: Find out from your insurer and the shipping company if automobiles are insured for their full value during shipping or if you would need to make a claim on your personal auto insurance instead.
Pricing: Many people ship cars very long distances, so it is important to know how rates and fees are determined. Some companies charge by the mile, or if there are multiple cars going to and from the same cities, the rate is lower.
Extra costs: Some companies charge a higher fee for different types of cars, high value vehicles or full size SUV's and trucks being shipped.
Rush delivery
Businesses need their vehicles on time. If the transportation is ordered at the last minute, they still need to meet the original delivery window.
Delivery time: For some companies, it could mean delivery in less than a week, while for others it may mean as many as 15 days.
Does rush service cut down on lead-time?: If a company typically needs thirty days notice to ship a vehicle, a rush fee may cut down the overall lead-time.
Cost for rush delivery: Some companies charge a moderate fee to expedite service, while others may charge a higher amount.
Service reliability
A missed pickup or delivery can occur; this could leave the customer missing a day of work or even facing towing if a vehicle has been parked for too long.
Delivery date reliability: Consistent failure to make promised delivery deadlines can be a symptom of a larger problem.
Vehicles' arrival condition: Accidents can happen during shipping, but no one wants to deal with a broken window, interior damage or body damage.
Pick up time: Even if they deliver on time, a late pickup can still be a major inconvenience and can cost work time or cause movers to miss a deadline.
Delivery procedures
Some shippers ship from terminal to terminal, while others use small transports to bring vehicles door-to-door.
Door-to-door: Door-to-door service means the transport company picks up the vehicle and drops it off at its final destination. Tight driveways may require delivery to you in a parking lot.
Depot-to-depot: Some companies may ask customers to drop the vehicle off at a depot and pick it up at a depot in its arrival city.
Bulk or round trip shipping: Businesses often need to relocate fleets of vehicles, while an individual might need to ship a car to a temporary home and back again.
Paying for damage
Insurance should cover any damage during shipping, but exclusions may apply. Be sure to ask the hard questions about exactly what types of damage are covered. Always take a picture of the damage as soon as you see it. Have the driver sign that he has witnessed this damage. This will be required to make a claim with your insurer.
No-fault accidents: Accidents happen, but if a customer's vehicle is damaged, who pays for the repairs?
When a vehicle is improperly secured: The company has liability if the vehicle takes damage due to cargo shifting during transport, but make sure that the lines are clear about who pays for what.
Types of auto transporters
Open truck
Essentially, vehicles are loaded onto a specially designed rack which is then towed by a tractor trailer. The lack of enclosure leaves cars vulnerable to debris kicked up during travel, weather and any other damage.
Enclosed truck
Shipping in an enclosed truck helps protect vehicles from incidental damage like scratches from road debris and weather. Cars still travel by truck, but they are behind walls and under a roof.
Rail
To improve speed, some cars are transported using both trucks and rail service. Loading them onto railroad cars and then using trucks to cover the last leg of the journey can dramatically decrease shipping times.
Ship
In the US, this method is almost never used for consumer transport, unless a vehicle is being transported internationally. Travel by shipping is generally reserved for the import and export of new vehicles to be sold. This method is also used for new car purchases with European Delivery.
Customers who use auto transport services
Out-of-state mover
When moving out of state, juggling all the details can be challenging. It may not be possible to drive the car across the country, and using a shipping company can save a lot of time.
Car collector
Cars with value as collector's items may not be up to a long drive or have a trailer to transport. Collectors may still want to display their classic cars in a new location, but do so without risking damage.
Small business owner
Many small businesses have a fleet of vehicles used for local transport or delivery services. They may need to adjust fleet sizes or move new vehicles to where they are needed most.
Cab company
Cab companies may replace the entire fleet of cars in a major city. They then need to spread out the best of their existing fleet into other areas. Shipping vehicles saves on wear, tear and fuel when looking at a fleet that may number in the thousands.
Auto transport expert reviews

Ship A Car Direct has been shipping cars for customers since 2008. They changed their name from Honesty First Auto Transport, which emphasized the importance of honesty to them, in order to make their services clearer to customers.
Free added insurance of $500 on every order: Every carrier they use carries the standard insurance coverage for any damage during transit. Ship a Car Direct also offers an additional $500 on every order – free of charge.
Door-to-door transport: Ship a Car Direct loads your vehicle at your home or other location, transports it on one carrier and unloads it at the new address you specify. You don't have to worry about multiple modes of transport or about where to arrange pickup or delivery when you use this company.
No upfront fees: Ship a Car Direct does not charge you any fees to place your order. There is no payment due until the carrier who will pick up your vehicle is confirmed.
Short lead time: If you need to move a vehicle at the last minute, Ship a Car Direct does its best to accommodate your request. At the most, you'll have to wait one to two days to get the process started.
Cross-country moves available: Ship a Car Direct offers service throughout the USA (except for Alaska), so you can move your vehicle across the country if you need to.
Best for: Out of state movers and small business owners.
Read 2540 Reviews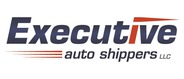 Executive Auto Shippers was founded in 2009 by experienced auto shipping professionals. It offers both domestic and international auto shipping services.
Classic car service: Vintage vehicle enthusiasts who want to move a classic car can do so without worrying about the risk of damage.
Boat and motorcycle service: Customers can get boats, motorcycles and off-road vehicles from one place to another.
International shipping: Executive Auto Vehicles ships from one country to another or even across continents.
Choice of services: Customers can get vehicles shipped in enclosed or unenclosed transporters and can choose the service that best meets their needs.
Door to door: Dropping off and receiving a shipped vehicle is simple, as this company offers door-to-door service instead of requiring customers to leave the vehicle in a parking lot.
Best for: Car collectors, families who are moving and car owners with special requirements.
Read 1139 Reviews

In business since 2010, eShip connects its customers with top-rated auto transport carriers. The company is licensed by the Department of Transportation to broker the shipment of household goods and also offers moving services to and from any location, nationwide.
Free added insurance of $250 on every order: Every carrier eShip uses carries the standard insurance coverage for any damage that may occur during transit. eShip also offers an additional $250 on every order – free of charge.
Door-to-door transport (open or enclosed): eShip loads your vehicle as close to your home as the truck can get, transports it on one carrier and unloads it at the address you specify.
Cross-country transports available: eShip offers service across the USA, so you can transport your vehicle across the country when needed.
Open auto transport carriers: Using open auto transport carriers allows eShip to keep their prices low due to decreased maintenance and fuel costs for each carrier. eShip's website clearly explains the pros and cons of using open auto transport carriers, allowing customers to make educated decisions about shipping their vehicles.
Additional services: eShip offers residential moving and auto transport services to individuals but also offers commercial services including corporate relocation, international moving, logistics and storage options across the U.S. and Canada.
Best for: Out-of-state movers, small business owners and people who need to transport a vehicle.
Read 1365 Reviews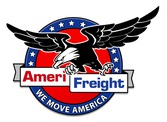 As one of the most innovative names in the vehicle shipping industry, AmeriFreight tackled the biggest challenge facing today's brokers: how to offer the best possible auto transport rates without sacrificing customers service and still providing the best protection.
Rate calculator: AmeriFreight has a tool on their website that takes all the guess work out of budgeting and there is no requirement to enter any personal information.
Discounts: Along with their Economy Save Rate, they also offer discounts to members of the active military, first responders, student and seniors.
Protection: AmeriFrieght's AFta plan covers any damage up to $1000 for major damage, $400 for minor damage detected up to 48 hours after delivery, lost keys, rental car for delayed deliveries and even payment protection for cancellations.
Best for: Out-of-state movers, car collectors, small business owners and cab companies.
Read 1403 Reviews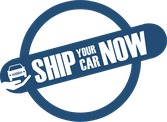 ShipYourCarNow offers international and domestic vehicle shipping, with 24/7 customer service. They promise consumers fast shipping, an easy quote process and reliable service.
No upfront payment: ShipYourCarNow doesn't charge an upfront fee for service. They find a driver who will commit to your vehicle move at the price you are quoted before you pay anything.
Budget-friendly options: ShipYourCarNow can help you find the most affordable option to ship your vehicle, so you can have your car, truck, motorcycle or ATV safely delivered without overpaying. Call for a free quote, and talk to a representative to find out the best options for your situation.
International shipping and transport: Ship your vehicle overseas using ShipYourCarNow's international shipping service. They will work with you to make sure your vehicle arrives safely and in a timely manner. Read their thorough guide online to make sure your vehicle is ready for international shipping. Online tracking is available with most overseas shipping jobs.
Heavy machinery shipping: In addition to shipping vehicles of all types, ShipYourCarNow also specializes in heavy machinery shipping. They can also ship containers. Contact them to find out more.
Classic car shipping: Shipping a classic car has different requirements than shipping other types of vehicles. ShipYourCarNow can ship your classic car using enclosed vehicles, high-security seals and full-car covers.
Best for: Out of state movers, international movers and classic car collectors.
Read 983 Reviews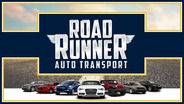 Using a network of more than 3,500 certified auto transport professionals, Road Runner Auto Transport offers fast and reliable shipping.
No upfront cost: Shippers only pay once a carrier has been assigned and pickup has been scheduled.
Customer satisfaction: Good customer service can make the difference between a smooth delivery and numerous snafus.
Guaranteed insurance coverage: Every carrier contracted through Road Runner carries at least $750,000 in insurance, so if something does go wrong, every vehicle is covered.
Broker: Third-party shipping providers may not be as invested in customer service as the originating broker is.
Best for: Out of state movers and small businesses.
Read 99 Reviews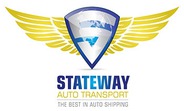 Stateway Auto Transport has been safely and reliably transporting vehicle since 1992. They maintain three times the minimum required insurance amount to offer their customers peace of mind.
Read 592 Reviews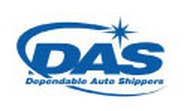 With more than 50 years of experience, DAS is ready and willing to tackle any vehicle shipping. They have an internal fleet made up of more than 150 multiple car carriers and are happy to accommodate small loads and shorter distances.
Read More

EZ transport brings 30 years of experience to the table, along with a network of 5,000 trucking companies and 30,000 car carriers.
Read More

Headquartered in California, Direct Express Auto Transport is a revolutionary newcomer in the vehicle transport industry. They opened in 2003 with the first instant online quote that asks for no personal information.
Read More

As one of largest and longest operating auto transport companies in the country, Auto Driveaway has more than 40 local offices nationwide.
Read More

Auto Transport 123 is a vehicle transport company that offers door-to-door service for those who want to move their vehicles from place to place. The company has headquarters in both Rockville Centre, NY, and Boynton Beach, FL.
Read More

Owner-operated Transport Connection has a vested interest in customer service. To ensure that every customer is satisfied, Transport Connection offers extended office hours until 9 pm EST.
International car shipping: Transportation Connection can help those who are moving to another country, even overseas.
Open and enclosed shipping: Whether you're shipping your old Honda or your prized Bentley, Transport Connection can help with whichever method offers the level of protection your vehicle deserves.
Customer prep: Customers are responsible for preparing their own vehicles for shipment.
Limited liability: According to their terms, neither the carrier nor TC is responsible for damage to your vehicle including that caused by natural occurrences (weather), any windshield or convertible damage, and even vandalism.
Best for: Out of state movers, car collectors and small businesses.

King of the Road puts customer service first. They offer quick shipping, affordable pricing and no hidden fees. Their broker fee isn't charged until after pickup, and the driver fee can be customized to meet the consumer's budget while still providing the services they need.
No upfront costs: The deposit is made on pickup, not when the job is scheduled, and the remainder is paid on delivery. There are other options available, and King of the Road will work with consumers to find the right payment option for them.
Financing available: For orders over $99, financing is available to help make shipping stress-free.
Frequent updates: King of the Road provides updates to the client throughout the delivery process.
Enclosed and non-enclosed trucks: King of the Road offers both enclosed and non-enclosed trucks, so consumers can choose the option that works best for them.
Lead time: The company requests early scheduling to coordinate their logistics.
Best for: Out of state movers and small businesses.
Read 344 Reviews

As a transport broker, New World Auto Transport has more than 35 years of experience shipping vehicles. They can ship any type of vehicle and work hard to ensure smooth and trouble-free shipping.
Specialty vehicles and large shipments accepted: Where other companies can only handle approximately 10 vehicles in a shipment, New World works with hundreds of carriers to offer a more complete shipping service.
Insurance confirmed: They track down the DOT, FMCSA and insurance information on every carrier they use.
Broker: They do not directly provide shipping services but instead contract with a third-party provider.
Best for: Out-of-state mover, Car collector, Small business, Cab company
Disclaimer
Information in this guide is general in nature and is intended for informational purposes only; it is not legal, health, investment or tax advice. ConsumerAffairs.com makes no representation as to the accuracy of the information provided and assumes no liability for any damages or loss arising from its use.
11 – 21 Most Reviewed Auto Transporters

A-1 Auto Transport
Read 25 Reviews

A-1 Auto Transport offers vehicle and heavy transport services nationally and internationally. Services available for individuals or companies. Clients can track their vehicle shipments via satellite.

Auto Transport 123
Read 22 Reviews

Auto Transport 123 is a door-to-door auto delivery service. It offers customers the ability to transport their vehicles anywhere in the United States or internationally using a variety of containers and shipment options.

National Auto Shipping
Read 19 Reviews

National Auto Shipping provides national vehicle transport services to the continental United States, as well Hawaii, Alaska and Puerto Rico. The company handles the entire shipment process from pick-up to delivery.

American Auto Transporters
Read 17 Reviews

American Auto Transport provides local, national and international auto shipment services. Call or fill out their online form for a price quote. In some of their service areas, 24-hour or 48-hour pickup is possible.

All American Transport Company
Read 14 Reviews

All American Transport Company offers coast-to-coast vehicle shipping for individuals, corporate entities and industry professionals. Vehicles in transit are fully insured throughout the door-to-door delivery process.

Direct Express Auto Transport
Read 5 Reviews

Direct Express Auto Transport makes getting a quote fast and simple with their easy-to-use online form. Secure online booking takes the stress out of the process and puts your vehicle into the hands of experts ASAP.

New World Auto Transport
Read Expert Review
Be the first one to rate this company

New World Auto Transport organizes the shipment of cars, trucks, antique and exotic vehicles, ATVs, boats and specialty vehicles. Customers can also request services for heavy-haul items like helicopters and travel trailers.

EZ Transport
Read Reviews
Be the first one to rate this company

EZ Transport offer expedited auto shipping services to car dealerships and industry professionals, as well as to regular customers that have only one item to haul. The company has 30,000 shipping points nationwide.

Auto Driveaway
Read Reviews
Be the first one to rate this company

Auto Driveaway lets you request a shipping quote online, and connects you with 40 major offices throughout the United States and Canada. They ship many vehicles, including cars, trucks, corporate fleets and heavy-duty trucks.

Transport Connection
Read Expert Review
Be the first one to rate this company

Transport Connection offers national and international vehicle shipping services, either with an open carrier or enclosed carrier. Check for instant quotes online, and pay with a credit card or through PayPal.

National Auto Transport
Read 60 Reviews
Out of Business

This company has gone out of business.