Best Car Shipping Companies
Moving across the country, transporting a classic car and buying a car overseas are all reasons people use auto transporters. Car shipping companies offer a variety of services including covered or uncovered car transport, multi-car or single-car trailers, and even the choice between door-to-door or terminal-to-terminal service. When choosing an auto transporter, it's important to consider:
Distance of the transport
Timeline for having the vehicle picked up and delivered
Value of the vehicle being transported
Compare Reviews for Auto Transporters

Sponsored

Sherpa Auto Transport
Read 239 Reviews

Licensed and insured door-to-door auto transport company specializing in transparent pricing, professional communication and unparalleled customer service. Specializes in relocations, purchases, snowbirds and multi-car shipments.

eShip
Read 1962 Reviews

Licensed, insured and bonded door-to-door auto transport and moving company. Each transport includes up to $300 in added insurance or rental reimbursement up to $300 for vehicles 48 hours past expected delivery date.

Ship a Car Direct
Read 3114 Reviews

Door-to-door auto transport service that is 100% insured, licensed and bonded. No upfront deposit required. Damage-free guarantee program helps pay in the rare case of auto damage. Average coast-to-coast transit time is 1-2 weeks.

AmeriFreight
Read 1946 Reviews

Door-to-door auto shipping that includes 48-hour after-delivery protection plan. Senior citizens, students and members of emergency and protection services receive discounts.

ShipYourCarNow
Read 1311 Reviews

Secure door-to-door auto transport in all 50 states and internationally with pickup and delivery. Drivers are bonded and insured. Enclosed transport, large or multi-vehicle transport and expedited services available.

King of the Road Transport
Read 469 Reviews

Door-to-door car shipping company that is licensed, bonded and insured. No money upfront. Rate includes all fees, tolls, taxes, gas and accommodation expenses. Vehicles reach their destination in an average of 3-14 days.

Executive Auto Shippers LLC
Read 1485 Reviews

Transportation services include open and enclosed nationwide shipping as well as overseas shipping. Every shipment covered by a Cargo Shipment policy. Military discount provided. Vehicle tracking available for an additional fee.

We Will Transport It
Read 138 Reviews

Bonded, licensed, heavy-load hauling specialist offering car, truck, RV, boat and heavy equipment transport services. Door-to-door service with no upfront deposits. Coast-to-coast delivery takes an average of 7-10 days.

RoadRunner Auto Transport
Read 149 Reviews

Five-star-rated door-to-door auto transport service with full insurance coverage. No upfront deposit required. Vehicle tracking available online 24/7 for cars, boats, RVs, trailers and machinery.

A-1 Auto Transport
Read 47 Reviews

Car, truck, motorcycle and SUV transport company offering door-to-door shipment and delivery to shipping terminals. Open and enclosed auto transport available along with domestic and international shipping.
Thank you, you have successfully subscribed to our newsletter!
Enjoy reading our tips and recommendations.
We value your privacy. Unsubscribe easily.
How to ship a car
1. Understand your car shipping options
Before choosing how to ship your car, you'll need to consider your budget and timeline. Opting for terminal-to-terminal car shipping will usually be less expensive, but door-to-door service comes with a convenience that could be worth the extra cost. Here's a breakdown of the pros and cons of each car shipping option:
Terminal-to-terminal car shipping: This type of transport requires taking the car to a designated drop-off location and picking it up from a designated pick-up location. While this is often the less expensive option, you'll need to make arrangements to get to and from each terminal location. Terminal-to-terminal shipping allows car transport companies to deliver entire shipments from one location to another, lowering their overall costs. However, this means your vehicle could spend extra time sitting in a terminal parking lot (exposed to all the elements) until a full load is ready to ship.
Door-to-door car transport: This type of transport service will pick up the car from your house and drop it off as close to your final destination as possible. As with any service, added convenience comes with extra costs. Even if you opt for door-to-door car transport, it doesn't mean the shipper will always be able to pull right up to your driveway. Some residential areas have restrictions (like city bylaws or low-hanging power lines) that could prevent large trucks from getting to your preferred location. If this happens, most car transporter companies can arrange to pick up the car in a convenient public area like a parking lot.
2. Choose the type of auto carrier you need
When it comes to choosing an auto transport carrier, you have the choice between open car transport and enclosed car transport. Both options have benefits and drawbacks, but the choice becomes more clear depending on the value of the car you're shipping.
Open car transport services: Imagine a large, multi-level uncovered trailer you've seen driving down the highway. Most consumers choose open car transport carriers to take advantage of cheaper rates and more flexible shipping dates due to an overall higher volume of car shipments. Sure, open car shipping trailers can expose your car to damage from debris or other natural elements. But the risk of damage during transport is very low, and any paint chips or dings that occur are usually insured. If your vehicle is exotic or vintage, the thought of shipping it on an open truck might be enough to keep you up at night. For most cars, however, open car transport is a good option.
Enclosed car transport services: If your car is highly valuable, enclosed car shipping could be a better option. However, enclosed car transport trucks can usually carry only a few vehicles at a time, which raises the overall shipping costs for the consumer. Unlike the multi-level semi trucks often used for open car transport, enclosed carriers can be hard-sided or soft-sided trucks that carry only a few vehicles at a time.
3. Gather multiple car shipping quotes
Pricing is a crucial part of the car shipping equation. There are many factors that will affect how much it costs to ship a car, so securing a written quote is critical. Here are some additional questions to ask each auto transport company during the quote-gathering process:
Is car transport insurance offered?: Find out from your insurer and the car shipping company if cars are insured for their full value during shipping or if you would need to make a claim on your personal auto insurance instead.
How are car shipping rates and fees determined?: Many people ship cars very long distances, so it is important to know how rates and fees are determined. Some companies charge by the mile, or if there are multiple cars going to and from the same cities, the rate is lower.
Will there be extra car shipping costs?: Some companies charge a higher fee for different types of cars, high-value vehicles or full-size SUV and trucks.
Is there a delay policy?: If the automobile is delivered late, ask if there is a refund on some or all of the shipping costs.
How much lead time do I need to ship my car?: Sometimes a move comes up suddenly, or a bargain appears that is just too good to resist. In those instances, vehicle owners need immediate shipping. Find out how far in advance your car shipping must be scheduled. Different transit distances have different expected delivery times, so be sure to find out how long it takes for a specific delivery. In most cases, it would take 1-2 weeks to ship your car from one U.S. coast to another.
4. Schedule your car transport pick up and delivery
The earlier ahead you schedule your car transport service the more flexible you can be, which can allow you to wait for the right car transport carrier at the right price for your budget. A missed pickup or delivery can occur; this could leave you missing a day of work or even facing towing if a car has been parked for too long. In order to avoid that scenario, here are some things to keep in mind:
Ask for the car transport organizer's phone number: Many car transport companies will give you a direct line to a transport organizer that you can speak with every step of the way. Some companies contact and communicate with car transport carriers on your behalf, while other companies will allow you to speak with the carriers directly. Either way, it's a good idea to ask who your point-of-contact will be so you can have peace-of-mind during your entire auto transport journey.
Prepare for the unexpected: Insurance should cover any damage during shipping, but exclusions may apply. Be sure to ask the hard questions about exactly what types of damage are covered. Always take a picture of the damage as soon as you see it. Have the driver sign that he has witnessed this damage. This will be required to make a claim with your insurer.
5. Prepare the car for transport
Before the car is loaded onto the truck, you'll want to conduct a thorough inspection and take note of any damage that exists prior to shipping your vehicle. Be sure to remove all your personal belongings from your vehicle before you ship it.
Clean out the car: Auto transport carriers aren't licensed to transport household goods from state to state. In fact, the Department of Transportation will fine a carrier if they see a car full of personal items on their truck. That fine will usually be passed along to the consumer. Shipping additional items in your car is not only prohibited by law, the added weight will also raise your costs for shipping. Some car transport companies even recommend getting your gas tank down to a quarter or an eighth of a tank to reduce shipping costs while keeping enough gas in your car to make it home after pickup.
Inspect your car for damage: It's always a good idea to take a few photos before and after your car is shipped in case you need to file a claim for any damages that occur during transport. In the unlikely event that your car is damaged, it's important to note it on your final bill of lading report. Failing to do so could leave you responsible for covering the cost of any repairs if you need to submit a damage claim.
Types of car transport trucks
Open car transport
Essentially, vehicles are loaded onto a specially-designed rack which is then towed by a tractor trailer. The lack of enclosure leaves cars vulnerable to debris kicked up during travel, weather and any other damage.
Enclosed car transport
Shipping in an enclosed truck helps protect vehicles from incidental damage like scratches from road debris and weather. Cars still travel by truck, but they are behind walls and under a roof.
Multi-car trailer
Multi-car trailers are open car transport trucks used to ship multiple vehicles, which can lower your costs but take longer to deliver. Since these oversized trucks are difficult to navigate through residential areas, you'll likely need to get your vehicle to a terminal or meet the driver in a parking lot to load up.
Single car trailer
Single car trailers–sometimes called hotshot trucks–will usually be faster at shipping your car than multi-car trailer but will be more expensive. The added convenience could be worth it. Single car trailers can usually navigate through residential areas much easier, making door-to-door auto transport a more likely possibility.
Common questions about car transport
What's the difference between an auto transport broker vs. carrier?
Auto transport brokers do not actually ship your vehicle. Instead, they charge you a fee for shipping your vehicle, then find a shipper for you. The benefit to using a broker is selection: brokers have access to a wide range of car transporters and can often get you a better rate than you could find on your own. Because of their flexibility in choosing from several carriers, going with an auto transport broker also tends to result in a quicker pick up than you could get when calling an individual carrier. One downside is that you communicate with the broker, not the carrier, so you might not have the most accurate information when it comes to scheduling and the time in between pickup and delivery.
Auto transport carriers do the heavy lifting of loading, transporting and delivering your vehicle to its final destination. When you work with an auto transport carrier, you have direct contact with the carrier. This means that you will have a more accurate idea of pickup and delivery times, overall costs and insurance information. The downside to going with auto transport carriers instead of a broker is that you need to do all the work when it comes to nailing down pricing information and availability. Depending on the urgency of the situation and what else you have going on, it might be worth it in the end to use a broker who will take care of these details for you.
Make sure that either the broker or the carrier is registered with the FMCSA, which is required by federal law. Registered brokers and carriers are given a six-digit number called their MC Docket number, which should be prominently displayed on their website. FMCSA recommends that consumers actively avoid doing business with any auto broker or auto carrier company that does not have their MC Docket number prominently displayed online as there is no way to guarantee they are legitimate.
How do I get my car from one state to another?
Choose how you'd like to ship your car (open or closed truck), and calculate the approximate mileage of the transport (you'll need this when you call to get quotes). Collect at least three quotes from different car transport companies and read reviews to determine which company is a good fit for you. Prepare your car for shipping, then get a direct contact number for your car transport organizer so you can check on the status of your vehicle anytime during transit. Finally, be sure to transfer your car title to your new state within 30 days of moving to avoid any penalties for fines.
Auto transporter expert reviews

Ship A Car Direct has been shipping cars for customers since 2008. They changed their name from Honesty First Auto Transport, which emphasized the importance of honesty to them, in order to make their services clearer to customers.
Read More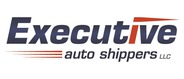 Executive Auto Shippers was founded in 2009 by experienced auto shipping professionals. It offers both domestic and international auto shipping services.
Read More

In business since 2010, eShip connects its customers with top-rated auto transport carriers. The company is licensed by the Department of Transportation to broker the shipment of household goods and also offers moving services to and from any location, nationwide.
Read More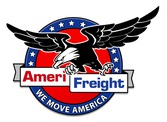 As one of the most innovative names in the vehicle shipping industry, AmeriFreight tackled the biggest challenge facing today's brokers: how to offer the best possible auto transport rates without sacrificing customers service and still providing the best protection.
Read More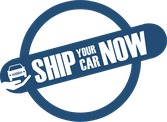 ShipYourCarNow offers international and domestic vehicle shipping, with 24/7 customer service. They promise consumers fast shipping, an easy quote process and reliable service.
Read More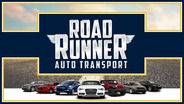 Using a network of more than 3,500 certified auto transport professionals, Road Runner Auto Transport offers fast and reliable shipping.
Read More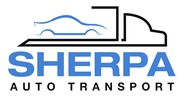 Sherpa Auto Transport is a national automobile transportation company. Sherpa works with a network of nationwide auto moving professionals to offer auto transportation tailored to its clients' specific needs.
Read More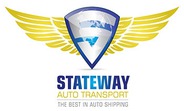 Stateway Auto Transport has been safely and reliably transporting vehicle since 1992. They maintain three times the minimum required insurance amount to offer their customers peace of mind.
Read More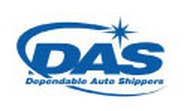 With more than 50 years of experience, DAS is ready and willing to tackle any vehicle shipping. They have an internal fleet made up of more than 150 multiple car carriers and are happy to accommodate small loads and shorter distances.
Read More

EZ transport brings 30 years of experience to the table, along with a network of 5,000 trucking companies and 30,000 car carriers.
Read More

Headquartered in California, Direct Express Auto Transport is a revolutionary newcomer in the vehicle transport industry. They opened in 2003 with the first instant online quote that asks for no personal information.
Read More

As one of largest and longest operating auto transport companies in the country, Auto Driveaway has more than 40 local offices nationwide.
Read More

Auto Transport 123 is a vehicle transport company that offers door-to-door service for those who want to move their vehicles from place to place. The company has headquarters in both Rockville Centre, NY, and Boynton Beach, FL.
Read More

Owner-operated Transport Connection has a vested interest in customer service. To ensure that every customer is satisfied, Transport Connection offers extended office hours until 9 pm EST.
International car shipping: Transportation Connection can help those who are moving to another country, even overseas.
Open and enclosed shipping: Whether you're shipping your old Honda or your prized Bentley, Transport Connection can help with whichever method offers the level of protection your vehicle deserves.
Customer prep: Customers are responsible for preparing their own vehicles for shipment.
Limited liability: According to their terms, neither the carrier nor TC is responsible for damage to your vehicle including that caused by natural occurrences (weather), any windshield or convertible damage, and even vandalism.
Best for: Out of state movers, car collectors and small businesses.

King of the Road puts customer service first. They offer quick shipping, affordable pricing and no hidden fees. Their broker fee isn't charged until after pickup, and the driver fee can be customized to meet the consumer's budget while still providing the services they need.
Read More

As a transport broker, New World Auto Transport has more than 35 years of experience shipping vehicles. They can ship any type of vehicle and work hard to ensure smooth and trouble-free shipping.
Specialty vehicles and large shipments accepted: Where other companies can only handle approximately 10 vehicles in a shipment, New World works with hundreds of carriers to offer a more complete shipping service.
Insurance confirmed: They track down the DOT, FMCSA and insurance information on every carrier they use.
Broker: They do not directly provide shipping services but instead contract with a third-party provider.
Best for: Out-of-state mover, Car collector, Small business, Cab company
Compare Reviews for Auto Transporters

Sponsored

Auto Transport 123
Read 41 Reviews

Fully licensed and bonded door-to-door car shipping company that ships worldwide. Open and enclosed auto transport. 24-hour live customer service and order tracking. Expedited service guarantees pickup within 24-72 hours.

Stateway Auto Transport
Read 593 Reviews

Door-to-door service with no upfront deposit. Fully insured and bonded carriers. Express and enclosed transport services available. Includes a $1 million carrier policy. Offers standard, premium and express options.

National Auto Shipping
Read 21 Reviews

Car shipping company that delivers cars throughout the United States, including Hawaii, Alaska and Puerto Rico. All vehicles are fully insured. Coast-to-coast vehicle transport takes 7-14 days.

Dependable Auto Shippers (DAS)
Read 98 Reviews

Vehicle transport company that ships cars, trucks, boats, RVs and planes anywhere in the world. Offers door-to-door service and terminal-to-terminal service. Payment required in advance.

American Auto Transport
Read 10 Reviews

This auto transport company offers open and enclosed auto transports and works with over 2.500 transport carriers across the United States, including Hawaii. Active duty military members get a discount on auto shipping.

All American Transport Company
Read 15 Reviews

Fully licensed, bonded and insured car shipping company offering door-to-door and open or enclosed services for cars, trucks and SUVs. Coast-to-coast transport takes 7-14 days. A minimal deposit is required for each vehicle.

American Auto Transporters
Read 8 Reviews

Licensed, bonded and fully insured car shipping company offering open and enclosed services for domestic and international picking. In many areas, 24-48 hour pick-up is available. Smartphone app provides instant car tracking.

Auto Driveaway

Car shipping company that offers truckaway service, expedited service and standard vehicle delivery with door-to-door service. Open and enclosed carriers available. Online vehicle tracking offered. Instant quotes available online.

Direct Express Auto Transport
Read 5 Reviews

Insured, licensed and bonded car shipping company offering standard, expedited and rush shipping throughout the continental U.S. 90% of orders ship in one week. A nominal deposit required online or over the phone.

EZ Transport
Read Reviews

Fully insured and bonded car shipping company offering door-to-door delivery in all 50 states. Pickups can be arranged as early as same-day. Pricing is not fixed and can vary on a daily basis. Average transit time is 2-7 days.

New World Auto Transport
Read Expert Review

Company specializes in nationwide, door-to-door auto transport services with open or enclosed transport. Storage facility available for drop-ship vehicles, overnight storage or early drop-off. Available 24-7 for dispatch.

Transport Connection
Read Expert Review

Licensed, bonded and insured car shipping company offering domestic or international shipping in an open or enclosed carrier. SUVs incur an extra fee. Coast-to-coast delivery takes approximately 7-10 days.

National Auto Transport
Read 61 Reviews
Out of Business

This company has gone out of business.
Disclaimer
Information in this guide is general in nature and is intended for informational purposes only; it is not legal, health, investment or tax advice. ConsumerAffairs.com makes no representation as to the accuracy of the information provided and assumes no liability for any damages or loss arising from its use.