Find the Best Car Transport in Tulsa, OK

Top 10 Tulsa Car Shipping Companies

eShip
Read 2,760 Reviews

Offers expedited and enclosed options. Door-to-door delivery. No upfront deposit. Ships cars, motorcycles and boats. Platinum Protection Plan helps cover damage. Provides personal agent, vehicle tracking and free instant quotes.

Get a Quote

Call Now Toll Free

(561) 409-5116

Sherpa Auto Transport
Read 976 Reviews

Offers door-to-door auto transport. Gives free quotes online. Price Lock Promise means your quote won't change. Clean Car Guarantee gives you a free car wash after delivery.

Get a Quote

Call Now Toll Free

(855) 261-9322

AmeriFreight
Read 2,472 Reviews

Offers door-to-door transport. Requires no upfront payment. Ships cars, boats and motorcycles. Cost to ship sedan in open carrier ranges from $495 to $1,300. Gives discounts for seniors, students and emergency/protection services.

Get a Quote

Call Now Toll Free

(770) 486-1010

uShip
Read 5 Reviews

Ships cars, boats and motorcycles door to door. Handles domestic and international shipping. Average 200-mile cost is $584. Average 1,000-mile cost is $780. Provides cargo insurance. Choose from competing rates.

Get a Quote
Ship a Car Direct
Read 3,539 Reviews

Offers door-to-door shipping. Requires no upfront payment. Gives free instant estimates. Guarantees damage-free delivery. Coast-to-coast shipments take one to two weeks on average.

All My Sons Moving & Storage
Read 964 Reviews

Offers local and long-distance moving, packing/unpacking services, careful transport of antiques, art and pianos and climate-controlled storage. Charges by the hour. Prices vary by location.

A-1 Auto Transport
Read 112 Reviews

Car, truck, motorcycle and SUV transport company offering door-to-door shipment and delivery to shipping terminals. Open and enclosed auto transport available along with domestic and international shipping.

Montway Auto Transport
Read 38 Reviews

Ships 100,000+ vehicles annually. Offers nationwide coverage and a large carrier network. Customers can contact drivers for real-time updates. Open, enclosed and expedited shipping with guaranteed pick-up dates available.

Get a Quote

Call Now Toll Free

(866) 618-7655

Aryan Transport Tulsa
Read Author Review

Provides national and international auto shipping services to or from Tulsa. Offers open and enclosed carrier options for domestic car delivery. Discounts services for military personnel.

Budget Auto Transport Tulsa
Read Author Review

Provides all-inclusive quotes for nationwide transportation. Offers reliable service with punctual pickups and deliveries. Works extended business hours. Ships vehicles in enclosed or open carriers.

Rite Way Auto Transport Tulsa
Read Author Review

Ships cars, trucks, boats and heavy machinery nationwide. Offers specialty services for classic cars, antique cars, yachts, limousines and motorcycles. Provides door-to-door auto transportation.

Tulsa is one of the most livable cities in the U.S., and many people move to neighborhoods like Jenks and Bixby seeking a better quality of life and a more affordable cost of living. No matter your reason for moving in or out of the city, a car delivery company in Oklahoma makes it easy to relocate without the inconvenience of having to tow or drive your car for long hours and distances.
Choosing an auto transport company in Tulsa, OK
To pick the best auto transport company in Tulsa, OK, start by deciding whether you need:
An open or enclosed carrier
Door-to-door shipping or terminal-to-terminal service
Added insurance protection
Specialty transport considerations (for shipping luxury or inoperable vehicles, boats, aircraft, etc.)
Read online reviews about various companies to get a sense of their customer service, reliability and overall reputation. Most Oklahoma car shipping businesses are brokers that partner with other carriers to complete the job — if you're working with a broker, ask a representative how the company screens and selects its carriers to ensure these contractors meet your standards.
Both car delivery brokers and carriers need to have a company license and MC docket number. Carriers should also be able to supply proof of insurance. The Federal Motor Carrier Safety Administration has more information on how consumers can protect themselves from auto transport scams.
How much does car shipping cost in Tulsa?
The price of auto shipping in Tulsa ranges from $560 to $1,100. The table below lists the average transport rates to and from Tulsa based on an operable, mid-size SUV in an open carrier booked 45 days in advance.
Average car transport costs to and from Tulsa
| From | To | Average cost |
| --- | --- | --- |
| Kansas | Tulsa | $561 |
| Indiana | Tulsa | $699 |
| New York | Tulsa | $837 |
| Washington | Tulsa | $975 |
| Tulsa | Texas | $561 |
| Tulsa | California | $561 |
| Tulsa | Tennessee | $653 |
| Tulsa | New York | $745 |
| Tulsa | Nevada | $791 |
The most significant factors that affect auto transport cost is the shipping date and type of carrier.
Summer is the peak moving season, and this demand drives up prices.
Enclosed carriers are an excellent choice for shipping specialty, luxury and exotic vehicles because they protect your car from weather and roadside debris. However, enclosed carriers cost up to 80% more than open carriers.
Other variables that affect your final shipping price include the distance traveled, whether the vehicle is in working condition and the vehicle's size.
What to do before shipping your car in Tulsa, OK
Preparing your vehicle before it ships goes a long way to minimize risks and avoid surprise fees. Be sure to:
Remove all personal belongings, toll tags and parking passes
Fold back any mirrors
Disable any alarms
Secure any convertible top
Empty your gas tank to less than one-fourth of a tank full
Though damage during transport is rare, it's crucial to take multiple pictures of your vehicle for your records before it ships and after you receive it. Any new cosmetic damage must be marked on the bill of lading for you to receive reimbursement.
Thank you, you have successfully subscribed to our newsletter!
Tulsa car shipping company information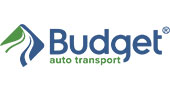 Budget Auto Transport is a friendly, reliable car delivery broker in Tulsa that ships nationwide. It never charges hidden fees, and its employees give straightforward answers to any question. Budget Auto Transport includes all relevant charges in your initial quote. It also provides a variety of car delivery options, including open or enclosed transport.
Address: 3511 S. Peoria Ave., Tulsa, OK 74105
Phone: (918) 347-1898
Hours: M - F: 6am - 10pm; Sat: 6am - 9pm
Website: budgetautotransports.com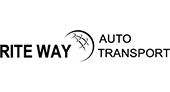 Whether you need to ship a compact sedan or a large yacht, Rite Way Auto Transport promises to work out the logistics and get the job done on time. The company has open and enclosed carriers available, and it provides door-to-door car delivery. The company offers extra protection for expensive classic cars and specialty shipping for motorcycles and limousines.
Address: Serves Tulsa residents
Phone: (539) 424-4477
Hours: 24/7
Website: ritewayautotransport.com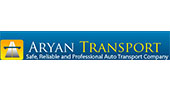 Shipping your vehicle internationally is a challenging process, but Aryan Transport promises to take care of the logistics while saving you time and money. As a car delivery broker, the company finds the right carrier to ship your vehicle, including those with open or enclosed options. This company also has extensive experience with vehicle transports for military families.
Address: 1611 S. Utica Ave., Tulsa, OK 74104
Phone: (972) 636-1664
Hours: Call for hours
Website: aryantransport.com
You're signed up
We'll start sending you the news you need delivered straight to you. We value your privacy. Unsubscribe easily.