Best Car Transporters in Pittsburgh, PA
If you're moving to or from Pittsburgh and want to save time and avoid wear and tear on your car, hiring a vehicle shipping company helps. It's essential to research businesses and learn about your options to make an educated choice. By selecting the right car transport company, you can be confident your vehicle arrives safely and on time.
Top 14 Pittsburgh Car Shipping Companies

eShip
Read 2,405 Reviews

Offers expedited and enclosed options. Handles door-to-door delivery. No upfront deposit. Gives free instant quotes. Platinum Protection Plan helps cover damage. Provides personal agent and vehicle tracking.

toll free

number

(844) 505-3853

Visit Website
AmeriFreight
Read 2,468 Reviews

Offers door-to-door transport. Requires no upfront payment. Gives free consultations. Cost to ship sedan in open carrier ranges from $495 to $1,300. Provides discounts for seniors, students and emergency/protection services.

Visit Website
Sherpa Auto Transport
Read 701 Reviews

Offers door-to-door auto transport. Gives free quotes online. Price Lock Promise means your quote won't change. Clean Car Guarantee gives you a free car wash after delivery.

toll free

number

(844) 781-3171

Visit Website
A-1 Auto Transport
Read 88 Reviews

Car, truck, motorcycle and SUV transport company offering door-to-door shipment and delivery to shipping terminals. Open and enclosed auto transport available along with domestic and international shipping.

uShip
Read Reviews

Ships cars, boats and motorcycles door to door. Handles domestic and international shipping. Average 200-mile cost is $584. Average 1,000-mile cost is $780. Provides cargo insurance. Choose from competing rates.

Visit Website
Autoland of Pittsburgh
Read Expert Review

Ships nationwide, including to Alaska and Hawaii. Provides free quotes. Offers open vehicle shipping, enclosed shipping and international shipping. Experienced with irregular vehicles and overnight transport.

Budget Auto Shipping
Read Expert Review

Serves large corporations and individuals. Specializes in shipping to Hawaii and nationwide. Provides international shipping. Offers military and student discounts and a 100% money-back guarantee.

City to City Haulers
Read Expert Review

Specializes in freight transport services. Ships to U.S., Canada and Mexico. Experienced with intermodal and inland shipping. Transports cars and car parts.

Global Auto Transport Pittsburgh
Read Expert Review

Transports vehicles and partners with other carriers. Licensed, bonded and fully insured. Offers full refunds for cancellations within 24 hours. Provides vehicle tracking. Gives free quotes. Ships to Alaska and Hawaii.

Kerb Auto Transport
Read Expert Review

Experienced in local and long-distance transport. Provides door-to-door, terminal-to-terminal and port-to-port service. Ships cars, SUVs and single-family vehicles.

Keystone Move Management, Inc.
Read Expert Review

Gives free quotes. Offers international shipping. Ships cars, boats and heavy equipment locally and overseas.

Nationwide Auto Transport
Read Expert Review

Ships cars, trucks, motorcycles, boats and inoperable vehicles door to door. Offers seasonal auto shipping. Gives free quotes. Provides vehicle tracking on website.

Pittsburgh Auto Shipping Group
Read Expert Review

Ships all vehicles, including classic cars and motorcycles. Provides free quotes. Offers financing through PayPal Credit. Ships anywhere in the U.S., Puerto Rico, the Virgin Islands and overseas.

Pittsburgh Auto Transport
Read Expert Review

Licensed transportation and property broker with door-to-door shipping. Partners with licensed and insured haulers to transport vehicles. Ships to Hawaii and Alaska. Gives discounts to returning customers.

People are drawn to Pittsburgh for multiple reasons. Major companies like Google, IBM and Facebook attract high-level executives and cutting-edge tech professionals who move to neighborhoods like Lawrenceville, Uptown and Mount Washington. Local universities, including the University of Pittsburgh, Carnegie Mellon University and Chatham University, also attract a large student population.
Auto shipping helps anyone making a long-distance move. Rather than take the long drive and risk damage to your vehicle, you can relax and trust auto shipping professionals. The service can be even more advantageous for those with exotic or inoperable vehicles.
Finding an car shipping company in Pittsburgh
It's crucial to research several companies before selecting one to trust with your vehicle. Get quotes from multiple Pittsburgh shipping companies and learn what options they provide to make your decision more manageable. For the most accurate quotes, make sure to tell the company:
The type of vehicle you're shipping
When you are shipping
Where the vehicle is coming from and going
If the vehicle runs
If you need added protection (like an enclosed carrier or extra insurance)
Many auto transport companies provide auto shipping for auctioneers and car dealerships. Make sure the company offers any required specialty services, such as enclosed carriers or door-to-door shipping, before booking transport.
If you experience a problem with shipping, contact the Federal Motor Carrier Safety Administration's National Consumer Complaint Database and file a Moving Fraud Complaint with the U.S. Department of Transportation.
How much does auto transport cost in Pittsburgh?
Vehicle transport in Pittsburgh typically costs between $300 to $1,750. The chart below shows average shipping costs based on a single-family sedan transported on an open carrier with an estimated three- to five-day arrival time.
Average car transport price to/from Pittsburgh
| From | To | Average price |
| --- | --- | --- |
| Miami Beach | Pittsburgh | $706 |
| New York | Pittsburgh | $328 |
| San Francisco | Pittsburgh | $1,029 |
| Chicago | Pittsburgh | $565 |
| Nashville | Pittsburgh | $605 |
| Pittsburgh | Washington, D.C. | $253 |
| Pittsburgh | San Diego | $1,433 |
| Pittsburgh | Omaha | $685 |
| Pittsburgh | New Orleans | $656 |
The price of car shipping to and from Pittsburgh varies based on several factors. Same-day or next-day delivery costs more if you're shipping out of state instead of in-state. The type of vehicle makes a significant difference in price — using an enclosed carrier to protect a luxury or classic car costs more. Open carriers offer a more affordable option for students and young professionals looking to relocate a vehicle to Pittsburgh.
Pittsburgh car shipping FAQ
Can I ship belongings with my car?

Most companies do not allow you to ship belongings in your car, but check with your chosen carrier to see what it allows. Typically, you must remove all personal belongings.

Do I need to tip the driver?

Tipping is optional in the auto shipping industry. While you don't have to tip your driver, it is an excellent way to show appreciation if you receive good customer service.

Do I need to add gas to my car before shipping in Pittsburgh?

No. Most car shipping ask that the gas tank be less than a quarter full to reduce weight and make the vehicle easier to transport.

How should I prepare my car for shipping in Pittsburgh?

Before shipping your car, remove all your belongings and thoroughly inspect your vehicle for damage. Well-lit photos of the body are helpful if you need to make an insurance claim after transport. Make sure your tank is less than a quarter full and check the battery, wheels and emergency brakes in case the car needs to be moved during transit.
Thank you, you have successfully subscribed to our newsletter!
Enjoy reading our tips and recommendations.
We value your privacy. Unsubscribe easily.
Pittsburgh car shipping company information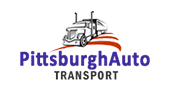 Pittsburgh Auto Transport is a certified and bonded company that transports vehicles anywhere in the U.S., including Alaska and Hawaii. Its contracted haulers assist with relocating vans, boats, cars, buses and classic vehicles. The family-run business also offers expedited shipping, dealership transport and auction auto transport.
Address: 1010 Freyburg St., Pittsburgh, PA 15203
Phone: (412) 365-4001
Hours: M - F: 9am - 8pm; Sat: 12 - 3pm
Website: pittsburghautotransport.com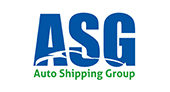 Pittsburgh Auto Shipping Group is the parent company for four auto shipping brokerages in the Midwest. The company offers standard and specialty auto transport services. Live representatives help you choose the right services for you, whether that's same-day pickup, point-to-point tracking, motorcycle shipping or inoperable vehicle shipping. All of the company's trucks have an insurance policy minimum of $100,000.
Address: 606 Liberty Ave., 3rd Floor, Pittsburgh, PA 15222
Phone: (412) 214-0484
Hours: M - Sun: 8am - 11pm
Website: autoshippinggroup.com/location/auto-shipping-pittsburgh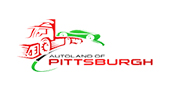 Autoland of Pittsburgh owns and oversees the maintenance and service on a fleet of trucks. The company has experience shipping small aircraft, heavy equipment and exotic cars. It offers service for military personnel, car dealers and seasonal travelers.
Address: 1414 Babcock Blvd., Pittsburgh, PA 15209
Phone: (412) 821-2524
Hours: M - F: 10am - 5pm
Website: justshipmycar.net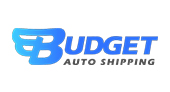 Budget Auto Shipping specializes in shipping to large corporations and individuals in Hawaii and nationwide. The company features extended business hours and 24/7 technical support. It uses a five-point inspection system to ensure every car is checked before and after shipping. All of Budget's drivers have $750,000 in public liability insurance, and all of its clients receive a 100% money-back guarantee.
Address: 414 Morewood Ave., Pittsburgh, PA 15213
Phone: (855) 487 - 2444
Hours: 24/7
Website: budgetautoshipping.com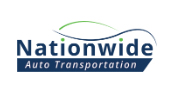 Nationwide Auto Transport ships vehicles to the 48 contiguous states. The company has 24/7 booking and vehicle tracking online. The company is licensed, bonded and fully insured, and it offers same-day auto shipping.
Address: Serves Pittsburgh residents
Phone: (800) 311 - 7073
Hours: Call for hours
Website: nationwideautotransportation.com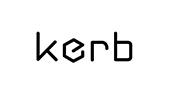 Kerb provides local and long-distance car transport. The company offers open and closed transport options, and it can ship door to door or terminal to terminal. Visit Kerb's website for a free quote.
Address: 1920 Spring Garden Ave., Pittsburgh, PA 15212; Multiple locations
Phone: (412) 904 - 5063
Hours: M - F: 8am - 8pm; Sat & Sun: 8am - 6pm
Website: kerb.com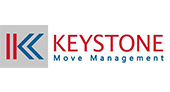 Keystone Move Management Inc. offers moving services and auto transport services throughout North America and overseas. Its global shipping services include transportation for cars, boats and heavy equipment. The company gives free quotes and live assistance from representatives to find the best option for each customer's needs.
Address: 161 E. Otterman St., Ste. 4, Greensburg, PA 15601
Phone: (888) 458 - 7986
Hours: By appointment only
Website: keystonemovemgt.com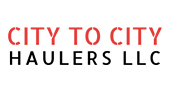 City to City Haulers specializes in freight transport services, including transporting cars and car parts. The company uses large semi-trailer trucks and dually trucks with four-car trailers. Its trucking and transportation firm serves the U.S., Canada and Mexico.
Address: 3004 Jersey St., McKeesport, PA 15132
Phone: (412) 260 - 7800
Hours: 24/7
Website: citytocityhaulers.com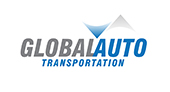 Global Auto Transport uses a screening process for all its drivers and provides full insurance coverage through SafeLine Insurance. Individual and commercial companies benefit from Global Auto Transport's vehicle relocation, which includes shipping for vans, SUVs, RVs, boats, trucks, motorcycles and exotic cars.
Address: Serves Pittsburgh residents
Phone: (877) 645 - 2288
Hours: M - F: 6am - 5pm; Sat: 9am - 12pm
Website: globalautotransportation.com