Find the Best Auto Transporters in Dallas, TX

Top 12 Dallas Car Shipping Companies

Accredited Partner

eShip
Read 2,928 Reviews

Offers expedited and enclosed options. Door-to-door delivery. No upfront deposit. Ships cars, motorcycles and boats. Platinum Protection Plan helps cover damage. Provides personal agent, vehicle tracking and free instant quotes.

Get a Quote

Call Now Toll Free

(561) 409-5116

Accredited Partner

Montway Auto Transport
Read 238 Reviews

Open, enclosed and expedited shipping with guaranteed pickup dates available. Offers nationwide coverage and a large carrier network. Customers can contact drivers for real-time updates.

Get a Quote

Call Now Toll Free

(866) 618-7655

Accredited Partner

Sherpa Auto Transport
Read 1,116 Reviews

Door-to-door auto transport. Concierge-like customer service. No upfront deposit. Price-lock promise means you won't pay more than what you're quoted. Free car wash after delivery with the Exclusive Clean Car Guarantee.

Get a Quote

Call Now Toll Free

(855) 261-9322

Accredited Partner

AmeriFreight
Read 2,473 Reviews

Offers door-to-door transport. No upfront payment. Ships cars, boats and motorcycles. Cost to ship a sedan in an open carrier ranges from $495 to $1,300. Has discounts for seniors, students and emergency/protection workers.

Get a Quote

Call Now Toll Free

(770) 486-1010

Accredited Partner

uShip
Read 59 Reviews

Ships cars, boats and motorcycles door to door. Handles domestic and international shipping. Choose from competing rates. Average 1,000-mile transport cost is $1,016. Provides cargo insurance.

Get a Quote
Crestline Auto Transport
Read Author Review

Offers instant, free quotes on nationwide car shipping services. Provides free resources and discounts for military personnel. Displays costs on website.

Dallas Auto Shipping
Read Author Review

Works with multiple carriers to find the best price. Provides door-to-door transportation with car shipping services. Doesn't charge deposit until after your vehicle is picked up and on the move.

Dallas Auto Transport
Read Author Review

Works with national auto carriers. Offers free quotes on car transportation with no hidden fees. Provides 24/7 support.

FastWay Car Shipping
Read Author Review

Offers international, local and national transportation services. Partners with independent owner-operator shipping companies.

North American Vehicle Transport
Read Author Review

Offers door-to-door transportation for most vehicles. Provides quick online quotes. Calls customers within 24 hours of delivery to set up drop-off time.

Tom's Auto Transport
Read Author Review

Specializes in transporting used vehicles. Offers local and national shipping. Travels to Houston four times per week. Covers 10,000 miles monthly with more than 500 shipments per week.

Vantage Car Shipping
Read Author Review

Arranges delivery and pickup times that best fit customers' needs. Transports vehicle door to door. Offers open and enclosed trailers for boat, motorcycle and car shipping.

Finding a car transport company in Dallas
Before you choose a company, be sure to get estimates from multiple auto transporters in Dallas. Talk to a company representative to get more information about the business's services and any potential discounts. Some auto transport companies in Dallas, Texas, offer free door-to-door drop-offs, while others charge an additional fee for the service.
Check to see if the Dallas auto transport company you're considering offers insurance and what its cancellation policies are. Study your estimate — it outlines precisely what the individual company is providing and how much it costs.
Remember to investigate Dallas auto shipping reviews. Online reviews help you quickly and effectively find the best and worst auto shipping companies in the Dallas area and let you see experiences from former clients.
Finally, ask for proof of insurance and the company's Motor Carrier number. Federal insurance is required by the Federal Motor Carrier Safety Administration (FMCSA), and the agency's website provides tips on how to identify a legitimate auto transporter. Knowing which type of company you're working with gives you a better understanding of what is covered.
Auto shipping cost in Dallas
On average, Dallas auto shippers charge between $511 to $1,200 to ship your car to or from your destination. The table below outlines car transport prices between Texas and popular destinations to help you get a better idea of individual costs.
Typical auto transport price to/from Dallas
| From | To | Typical price |
| --- | --- | --- |
| Colorado | Dallas | $649 |
| California | Dallas | $695 |
| Missouri | Dallas | $649 |
| Illinois | Dallas | $741 |
| Oklahoma | Dallas | $511 |
| Dallas | Denver | $603 |
| Dallas | Los Angeles | $741 |
| Dallas | Seattle | $971 |
| Dallas | Chicago | $787 |
| Dallas | Tulsa | $511 |
These prices are based on the cost of shipping a functional, midsize sedan in an open carrier. The costs are also based on scheduling service 45 days in advance, which is typically the best time to book a car transport service in Dallas, Texas. Choosing to ship your car in an enclosed carrier or transporting a nonoperational vehicle increases the price.
Door-to-door auto shipping
Some auto shipping companies offer door-to-door service, which is when the company picks up and drops off your automobile at your doorstep. This option is more expensive, but it saves making trips to and from the regional storage centers where the car would be shipped otherwise.
Dallas auto transport FAQ
How do I ship a motorcycle from Dallas?

Most companies on our list offer a wide variety of vehicles, including motorcycle shipping.

Can you ship a car to another country from Dallas?

Yes, but make sure that you narrow your car transport search to Dallas companies that offer international auto shipping. Not all auto shippers provide this service.

How much does it cost to ship a car from Dallas?

It costs between $500 and $1,200 for car shipping in Dallas using an open transport vehicle. Military personnel may be eligible for discounts on car shipping.

How far in advance should I schedule my car shipping from Dallas?

We recommend scheduling car shipping 45 days in advance in Dallas. This gives you more flexibility in pick up and drop off times and helps you find more affordable auto transport.

What do I do if my vehicle is damaged in transit to or from Dallas?

If your shipping service does not offer to cover the cost of damage, you should immediately file a complaint with the FMCSA. Most auto transport companies insure your vehicle to a specified amount.
Thank you, you have successfully subscribed to our newsletter!
Dallas auto transport company information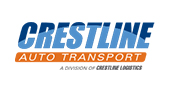 Crestline Auto Transport is a trusted auto transport company in Dallas. The company does not require any upfront deposits, and its fees are free of hidden costs. Crestline also frequently offers discounts to military personnel. Crestline shows real customer costs on its site, including $780 to ship a BMW X5 1,446 miles from Dallas to Torrance, California.
Address: 3530 Forest Lane, Ste. 215, Dallas, TX 75234
Phone Number: (800) 994-1208
Hours of operation: M - F: 7am - 7pm
Website: crestlineautotransport.com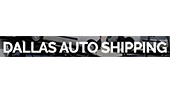 Dallas Auto Shipping is a car shipping broker with access to some of the most trusted carriers in the industry. Dallas Auto Shipping transports vehicles door-to-door at no extra cost to customers, and its team is fully licensed, bonded and insured. Each quote is handled by its trained transport specialists, not a computer algorithm, to make sure no discount or detail is overlooked. Dallas Auto Shipping does not charge a deposit until your vehicle is picked up.
Address: Serves Dallas residents
Phone Number: (469) 458-7003
Hours of operation: M - F: 8am - 5pm
Website: dallasautoshipping.com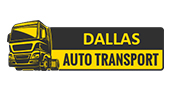 Dallas Auto Transport's team works with an extensive network of licensed and insured transporters to find an affordable transport solution. The company offers free, guaranteed quotes. Dallas Auto Transport offers both terminal-to-terminal and door-to-door shipping options.
Address: 3219 Renaissance Drive, Dallas, TX 75287
Phone Number: (469) 620-1421
Hours of operation: 24/7
Website: dallastxautotransport.com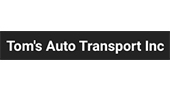 Tom's Auto Transport specializes in shipping used vehicles from auctions to dealers in Texas or anywhere else in the U.S. Its trucks travel to Houston four times per week, and it transports cars to Tulsa, San Antonio, Austin and Oklahoma City once a week.
Address: 6303 Zenith St., Dallas, TX 75212
Phone Number: (214) 689-0990
Hours of operation: Call for hours
Website: tomsautotransport.net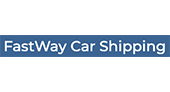 Fastway Car Shipping offers expert auto shipping broker services in Dallas and across the nation. Customers can receive a free online quote from one of its many independent owner-operator shipping partners. Fastway's team carefully vets every carrier and provides open or enclosed trailers.
Address: 4225 Office Parkway, Dallas, TX 75204
Phone Number: (972) 674-4900
Hours of operation: Call for hours
Website: fastwaycarshipping.com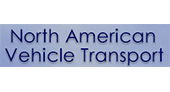 North American Vehicle Transport has offered friendly service and competitive rates since 1995. The company has some of the highest safety standards in the industry. It also provides door-to-door shipping.
Address: 3415 Custer Road, Ste. 103, Plano, TX 75023
Phone Number: (972) 943-8474
Hours of operation: Call for hours
Website: navt.net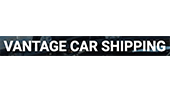 Vantage Car Shipping's transportation experts arrange service that best fits customers' needs, including door-to-door transportation. With open and closed trailers, boat transportation and motorcycle vehicle shipping, Vantage Car Shipping has the right solution for any customer in Dallas.
Address: 3716 Valley View Lane, Ste. 2030, Irving, TX 75062
Phone Number: (972) 200-0204
Hours of operation: M - F: 8am - 6pm; Sat: 9am - 2pm
Website: vantagecarshipping.com
You're signed up
We'll start sending you the news you need delivered straight to you. We value your privacy. Unsubscribe easily.