RoadRunner Auto Transport
Consumer Complaints and Reviews

2 cars and a motorcycle. They do the sale and they disappear. Call dispatch... they cannot execute or call you back. They were 3 days late picking up the motorcycle and who not know where it is or who has it. The cars were moved under a fraudulent bill of lading. The salesman Rob does not return calls. 5 messages. Useless! Simply put this business is JUNK.

This is one of a handful of times of when we decided to use roadrunner on a shipment. We normally don't and now I have removed them from our vendor list and will never use them again. This shipment has been out 21 days and they could care less and frankly can't even give me an answer. My customer just told me they are going to cancel the order and frankly I don't blame them because I can't get them any answers. It's bad for us because everything we make is custom. The horrible service is a very bad reflection on us. DON'T USE THESE GUYS UNLESS YOU ARE CRAZY AND LIKE BAD CUSTOMER SERVICE!!!

I scheduled a vehicle transportation over a month in advance and heard nothing for weeks. I called them about two weeks out and they said that they will contact a carrier a couple days in advance and this is normal. A week out I called again because I heard nothing and they claimed to be waiting on a carrier. Again the day before and even the day of I called and called and the same answer. I finally cancelled on the day it was to be shipped and hired a different company through uShip. Road Runner is 100% scam! Do not use this company at all! They will absolutely screw you over and your shipment will not happen.

If you are looking to ship a vehicle don't use RoadRunner Auto Transport! They give you quote, keep contacting you to ship with them. When you agree, after days of waiting for your vehicle to be picked up, they have every excuse why they can't.

If you want an auto transported do yourself a favor and don't use RoadRunner. They promise you 3-4 delivery from Florida to New York charge your card in full and then proceed to give you one excuse after another why your car hasn't even been picked up after 13 days. Their customer service is pathetic and their employees talk to you like you're a nuisance for even questioning their incompetence. Sorry I used them and you will be too.
How do I know I can trust these reviews about RoadRunner Auto Transport?
849,102 reviews on ConsumerAffairs are verified.
We require contact information to ensure our reviewers are real.
We use intelligent software that helps us maintain the integrity of reviews.
Our moderators read all reviews to verify quality and helpfulness.
For more information about reviews on ConsumerAffairs.com please visit our FAQ.

Do not hire these people. The entire shipping process has been a complete nightmare. The driver assigned to my order went missing for two days and then said he broke down but never contacted me to let me know so I waited all day at home and was only told this news after two days of calling and bugging "Gloria" to find out where my vehicle is. Then they extended the delivery date all the way until next Monday. I regret ever hiring this company. Not worth the money or hassle!

We hired this service to transport our car from Long Island to Florida in December 2016. Our driver "Bobby" initially seemed responsive and reliable with phone contacts - I guess in an attempt to secure the job. However, once arrangements were made he picked our car up three days later than he promised; what was supposed to be a two-three day shipment, turned into a total of six days. In addition, since we had the Verizon HUM device on the car, we could see that after he picked up the car, it was basically parked in NJ for those extra days. We were frustrated and disappointed, but rolled with it. The real problem was that the car had a Very Large dent in the roof upon delivery (delivery occurred many hours later than promised on the final day). Bobby claimed not to have any idea about how that happened.
After some negotiation, he insisted that we pay half of the cost of transport with the promise that he would reconcile the difference with us after we got estimates on the repair of the roof. In good faith, we got three estimates, and presented him with them. He agreed to pay the additional $174 it was going to cost for the repair. That was back in December. We have left him many messages (both voice and text), and although he twice promised to send us the money immediately, he has never delivered on his promise.
The service was Terrible, he was dishonorable, and I would absolutely warn anybody thinking of using this company, to veer away from it. Bobby is based in New Jersey. We suggest you save yourself the aggravation, and use a different company. We really feel duped and are planning to now report this to the Better Business Bureau. The problem is that once you send off your car, you really relinquish control over your property and are entirely at the mercy of the driver - if he happens to be Bobby from RoadRunner, Buyer BEWARE!!

On 2/22/17 I spoke with a RoadRunner rep who said I could make a no-obligation reservation or a future booking. As the move was a month out I went ahead and agreed. He took credit card info but assured me nothing would be charged to it. He said he'd send an email confirming our conversation with a service policy. It came within minutes. That same day someone called, asked if I'd gotten the email and wanted to know if I'd sign the service agreement, which I did.
Today when I called to cancel my "reservation" they informed me that I had signed a booking that entailed a $195 non-refundable fee. At no time did I understand that was what I was asked to sign. In looking back, the word "booking" is there, but it didn't register. This was only minutes after I'd made the reservation. Other companies have told me that they don't book till closer to shipping time because they won't know who will be available till then. I spoke with two representatives of the company who told me it was too bad but they weren't responsible for my failing to understand what I was signing. I would NEVER do business with this company again.

I have used them twice before with no issues, so I contacted them to transport my 2014 Cadillac CTS-V from Minnesota to California. The car has a broken back windshield, I explained to them multiple of times the car has to be enclosed so no damages will occur during transport, it's December, so obviously there is snow, rain, and etc. 70k dollar car needed to be enclosed. I was quoted $1495 for enclosed and $945 for open, I sent a picture so there is no confusion ENCLOSED TRAILER. I get a no problem, pick up has to be picked up before 12/26/16 and delivery has to be here no later than 01/03/17. I was told no problem. First I get a email for $1595.00, I email back and said "you just said $1495.00." "Oh yeah because you are a good customer, manager approved $1495."
So I get a new email, which then I was told on the 12/23/16 for $1495 but I need to hurry up and pay so they can get it dispatched and pick up date will be met. I gave them my card over the phone while I'm at work since It has to be scheduled right at that moment. Then a few hours later I was told "no problem car will be picked up on 12/25/16 by 9pm." Monday goes by no word from anyone, I call around 5pm EST and was told driver has until 9pm. She will let me know if she finds me out anything but their system doesn't update until the morning. Tuesday comes I don't hear anything until 10pm EST from the seller, said car was picked up by a open trailer, he was confused, and sent a picture of the truck information and current mileage on car and told me they didn't provide a landing bill pre-inspection paperwork because it's all electronic. So he's like that's odd and said let him know if I need anything because we all said enclosed.
I contacted RoadRunner right away, and Angela said she will contact dispatch and see what's going on. She calls me back and said it was a dispatch mistake, nothing they can do, and I need to pay for the open trailer directly to them. I told her no, where is my car, and once it arrives I will assess the car and we will go from there. She then threatens me multiple time saying if I don't pay them by the end of the day they will delay the transport, and it will go into storage. I contact the transporter interstate transporting which has no idea what's going on, said they don't hold cars and I need to be in touch with RoadRunner for any issues and they are not liable for any damages (which RoadRunner specifically said interstate is insuranced for 150k for damages and they will be liable). Still today no one knows where the car is, no one knows where the pre-inspection landing bill is or what's going on.
Car suppose to be here tomorrow. I'll update once it ever arrives. RoadRunner live tracking of car is a lie, no one has a clue, customer service will try to threaten you for payment, I have like a bunch of voicemail from Angela demanding a payment or car will be delay or be in storage. We will see how this turns out. I would stay away from them. No wonder they don't have a Better Business Bureau. I will be contacting the FMCS.

Roadrunner transport company should get an award for the below categories, if it exists: Scams, Liars, Looters, Unprofessionalism, Rudeness and Non-responsiveness. Scamming people when you are prospective customer. Customer service is very good at this stage. Once you book and pay the initial payment, customer service becomes worse. They will commit a home pick-up, however, they will have some cheaper transporter arranged for you who will call you 22-23 miles away from your home.
At this stage no one picks up the call. I was told to drop the car 22-23 miles away from my place. I was unable to meet the people before I was about to fly next morning, as I had to make the 40+ miles to and fro trip for dropping the car. They make at least $300-$500 making from you, and to put people like you and me situation like mentioned above. Stay away from these crooks. I think they are only 2 people company and change names to present themselves as multiple staffed enterprise.

I have used this company to assume that they are the best in the Auto Transport but their Customer Care is very rude and very unprofessional. I have to move my car from Kansas City to the California. So I have chosen them because they have given me the assurance that the vehicle is going to be picked up on the same date and for that, I have paid 4-5 hundred dollars extra as compared to other competitors.
Before the pickup day (30th Sep), I have not received any call or the confirmation from them. On the pickup day, I called them and they told me I am going to get the call from the driver for the Pickup (two hours prior to pickup). So got busy with my house stuff transport. Exactly around 2.00PM I got the call that the pickup is not going to happen because the driver is running before the schedule. And that call is from another transport company whom they have tied my transport. They are very rude and not answering my question - just told me to "call the RoadRunner (RR) and talk to them regarding your concerns."
And then I called the RR Auto Transport. There is a lady who picked my call and started telling me about the agreement conditions that our pick up is always estimated not confirmed. I tried my level best to explain my situation that I have to take the flight next day early morning but she keeps on telling me the bookish answers instead of giving me the solution.
And after so much of discussions and calls finally, I got the call from one RR guy called "Chris" who very calmly listen to me and try to help me in the situation. So there is a lot more happen. But I am concluding my review with the note that: "This company is not the real transporters, they are the agents who can tie your transport to the other transport company." I am giving one "Star" because of the Chris and the truck driver. Otherwise, they don't deserve any stars.

Made reservation weeks in advance. Should have done more research on company. It's a scam. They don't transport anything. They allegedly find a carrier to transport your car. I should have dealt with THE company who actually does the transporting. Communication does not exist and forget about any semblance of customer service. They are nasty and THEY DO NOT CARE. I must have contacted them 10 times to get information about the pick-up that never happened which totally screwed-up my itinerary. PLEASE PLEASE PLEASE get a recommendation from a friend, business associate, car repair business, car dealership... Just ask someone! I should have!!

On Aug 24th scheduled to have my car picked up by RoadRunner Auto Transport from my home on Brooklyn NY shipping it to San Diego California. I was told 10 days max from the pick up date and was giving a drop off date of Sept 6. Between initial scheduling and vehicle pick up customer service was awesome, great, 5 stars. There seems to be a communication gap between RR and CFR. THE PROMISED 24 HRS TRACKING IS GARBAGE. CUSTOMER SERVICE IS GARBAGE X2. I spoke to a woman there that was trying her best to not have to transfer me to the manager, arguing with me about why they didn't call me to tell me my delivery was delayed, and how they do business with CFR.
I don't care about all that trash. I want to know if I'm paying your company for a service why the hell you can't give me a proper update on my vehicle. I'm very disappointed with the people there except for the young man that took my order. Everyone else needs customer service training that explains all the negative comments online. I'm still waiting for my car which is gonna be a day late smh without explanation. BOTTOM LINE I WILL NOT RECOMMEND THESE PEOPLE. Service sucks. Not reliable!!! I'm sitting here praying my vehicle get here in one piece and all my stuff in the trunk is still there. I will update this as soon as I receive my car. To be continued...

I paid on July 7 and was promised no later than the 11. It is now July 22 and I have got 12 excuses including the driver was sick and today's "we lost your shipment"!!! This is astoundingly horrible and no compensation.

Prior to booking my shipment, this company called me everyday to convince me of why they are the best. I booked this shipment contingent upon my car being picked up by the end of the week. They told me my car will be picked up in at most 48 hours because they already have a truck ready. When the week ended, I called them several times but they never picked up. I sent multiple emails until someone later called and said my car will be picked up by the end of the day.
Two days after that, I didn't hear back from them. Called and emailed them multiple times to no avail (they had already charged my credit card). They probably got tired of my daily calling and emails because they send an email later saying that my money will be refunded in 5 business days. The person who duped me was named Jack. Stay away from these people. They'll convince you to book a shipment but once it's done, you will not hear back from them and forget about your shipment being picked up by when they say they will. Save yourself the time and energy.

2 mopeds shipped from California to Mississippi set in CA for a week then passed off to another company once it got to MS where they documented where one of my mopeds had no sign saying do not stack. One of my mopeds had clearly had something stacked on it as there was a big hole in the plastic wrapping. Inside my windshield was bent, my left mirror was broken off and my trunk was scratched. We believe that our second moped was set on top of the other as it had oil in the carburetor. We believe that with the time it took the coyote caught the roadrunner and damage shows the fight was a long one.

Would recommend to stay away from this company. They delayed shipping of my vehicle twice (from broker to dispatcher) and I ended up paying extra for a rental car. There is something broken in the system that allows things to get lost in communication. Just go with an auction site that has multiple companies bidding for your shipment. I should have paid attention to the reviews beforehand instead of paying more for this broker and ending up with more expenses than expected.

I was a first time user with this company. I was sending a new car from NY to CA. This company is awesome and pick up was very easy. They said car would arrive on a certain date. The day the driver called and said he would be arriving was 5 days earlier than what was expected. It was such a wonderful surprise.

We called this company a month ago to transport the car from Pittsburgh to CA on June 29, 2016. We kept calling every week to get a time of pickup as we are staying in hotel for one day. We called on June 29th and they kept telling us that they are unable to reach the driver and he should call 3 hours before he comes for pickup. We waited until 9PM until they close and no driver showed up or given us a definite time for pickup the next day. We stayed in the hotel another night hoping they will pick up today. We called them and spoke to their staff and they told us "the driver is not showing up" and that they cannot get hold of him... DO NOT USE THIS COMPANY AT ALL. They are the worst I ever dealt with.

I was supposed to get my car transported from Denver to Missouri on 26th March 2016. RoadRunner took the booking (Ref # **) and charged me an advance of $200. I was told that car would take around 4-5 days to reach Missouri but on the day my car was to be loaded, I was told by the driver that he will deliver the car next morning. Since my flight to Missouri was supposed to land in the evening next day, I asked my friends to receive the car. He noticed some scratches in the rear bumper and below the front door which he showed to the driver but driver kept repeating that car was dirty, hence he could not see the scratches and made my friend sign the bill of lading.
I reached in the evening and logged a claim the same day but the claim adjudicator by the name Elizabeth ** outrightly rejected my claim. My claim was pending with her for more than 3 weeks since she is the only one working in the claims department for RoadRunner. My suggestion - Don't ever opt for RoadRunner. They don't have drivers available with them and will put you in a spot at the last minute. Also forget about getting a claim approved because they will simply reject it.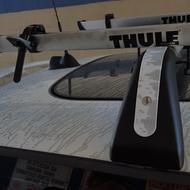 I used this Company to ship my car during a move for the military. My car was received by a friend as I had not gotten to my new station yet. It was completely covered in oil. The driver told him to sign for the car and take the issue up with RoadRunner. When I sent them the documentation and pictures they said because I signed for the car they would not reimburse for the damages. I did not sign for it and I followed the directions laid out by the driver they hired and told them to reconsider and they ignored me. It cost me 118 Dollars to have the car cleaned. The oil was everywhere. It had dripped under my bonnet and completely covered the car and wheels. I think this is atrocious customer service and I implore you to use another company. They will not take care of you if an issue arises.

My car arrived to SoCal without a problem. However, upon shipping my car back to NJ, there were a couple of very expensive items stolen from my car... i.e: designer sunglasses. Also, I paid an additional fee to have my car on the top of the trailer. My car was not on the top of the trailer upon delivery. There were many, many, scratches to my car being that it was on the lower part of the trailer. In addition, the driver of the trailer claimed "it's too dark and your street has too many low laying trees. Can you please come get your car two towns away?? I'm afraid I won't be able to avoid hitting those branches on your street." WOW!!!
The truth of the matter is this. The driver never had my SUV on the top level of the trailer and didn't want me to notice. He had my car waiting for me in a parking lot. However, there was a gas station attendant across the street that witnessed my SUV being on the lower tier of the trailer. I would not use this company again for the reasons mentioned above.

This company is the worst company I have ever dealt with. I hire them to take my car from Tampa, Fl to North Georgia. I tell them it has to be Wednesday or sooner but can't be after Wednesday. Sales guy says "Not a big deal. We got it." Their office calls me on Tuesday and leaves a message confirming pick up before 5 pm Wednesday and sends a email to back it up. Wednesday comes and the driver calls me at 10 am saying she can't do it and complaining about the car not running and how she doesn't have a winch. Not really my problem since the paperwork says not running. I call them back to complain and they keep saying their contract says anytime after Wed. Bull. I have VM and email saying Wednesday and even the sales guy's email and they hang up. I call back to tell them their drive cancel because the driver doesn't want to pick up the car. It too much work because it's not running.
They hang up on me and I hire another company that did it for less and never complained one time and was on time since they know I had a plane to catch Wednesday night. This company RoadRunner Auto Transport is rude and has no customer service at all. The people working there all have attitudes and very rude and never want to work with you. They were calling 5 times a day to get my money and when their driver canceled they never call you back to help you. They also will try to commit fraud on your credit card 2 months after to try to bill you for not picking up the car. Yes they keep all your credit card info and try to charge you months later. Scammers and willing to do anything to get your money and then try fraud you months later thinking you wouldn't notice. Negative 10 stars. They should be run out of business for their low life actions. I turned them info the BBB and the state of Florida and New York.

The car was transported promptly and timely but the personal items in the trunk were rifled through and stolen. Birthday presents for my daughter were in the trunk. Dishes, silverware and other personal items in bins in the trunk were stolen. Her grandmother had died in September leaving her china, silver and other items and these items were stolen out of the trunk while in transport from the West Coast to the East Coast.

Use anybody else but these thieves. They will "misplace" your products and then after months of stalling pay you a fraction of the value. It's a nice deal for RR. Have the drivers steal what they want, and when the report is made only pay back a fraction of the value. These guys make the mob look like saints.

DO NOT USE THIS COMPANY. This TERRIBLE company told me that my car would be delivered before Christmas. It is now three days after Christmas and still no car. They can't even tell me when it will be delivered. I am getting the total runaround with their "customer service". That is in quotes because there is zero service taking place. Every person I have spoken to has been rude and unhelpful. Total lack of communication. I am on hold going on 20 minutes as I type this. They are "trying" to locate my car. Very unprofessional company. I will be contacting BBB of my experience.

I was quoted a price for car transport from Ohio to Florida on an open carrier for $742 and a day later a $25 discount to $717 with pickup from 11/17 soon after. In fact they noted that "We can get you reserved for pickup typically within 72 hours." I sent all the info requested and got a response by email at 11:21 this AM that it was being processed. Then I get a phone call at 1:30 PM that to get a carrier would cost $100 or more now with little time to make other arrangements. I was also told that the caller was with the appointments board and all carriers would be the same. Is this normal that any quote re. car transport cost means nothing? Is RoadRunner representative of the industry? Is this a form of "bait and switch"? Certainly other possible customers should BEWARE of dealing with RoadRunner Transport.

Shipped a crate of steel and a pallet of drill bits and cutting wheels from Cincinnati to Houston last November 2014. The crate made it, and the pallet was stolen. It took a YEAR for them to get serious and pay up, after I had them suspended from UShip.com. This claim was for over $8000 for the value of the merchandise, I was on it like a pit bull for the full 12 months. They rolled out the arsenal of stops, ignore, fax for info, demand more info, dispute weight, dispute value, DISPUTE THAT IS WAS DELIVERED!
I hammered them each time with the facts, and they'd go silent for a month. Loss claims are idiots, upper management are idiots...poor people at the terminals are left to fend off angry customers. Couldn't even tell me which terminal stole it. Ended up paying me a value to weight ratio, instead of insurance value. You better understand, THE RATE THEY QUOTE IS NOT GOING TO SAVE YOU ANYTHING WHEN ROADRUNNER WILL NOT REIMBURSE YOU LOSS OR DAMAGE.

Just terrible. When I was sold on their services (Sept 21st) over several competing companies, I did so because I was promised 14 days door-to-door service. Even their website declares 16-17 days to go beyond my location. In reality, it wasn't even put onto the carrier truck until the 19th day after I delivered the vehicle to begin its journey on the 23rd of Sept. Finally, on day 25 and counting, I've been contacted by the driver and told "maybe" late Wednesday (2 more days) which will be 4 weeks later after being promised 2 weeks delivery.
Despite contacting HQ now 4 times and being told twice that I would be called back (only once that actually happened to be told it would arrive within 4 more days (which of course it didn't despite already being over a week late at this point), the only contact that has been initiated aside from myself has been from a dispatcher in Seattle who wanted to know if the car was a convertible despite having a full description of the car on hand. Alarmed, I called AK Transport and I was told that should never happen but then received a second call about week later from the same dispatcher to inform me that car was still sitting in Seattle. Nothing about this experience has been easy. Nothing has been fast. The communication has been absolutely terrible. They were very, very helpful until the moment they had my money and have been zero help since that day.
Finally, on the night of Oct 21st, the car has arrived. Other than steering fluid all over the hood that dripped on it from the car placed above it, the car is intact but I am far from anything that could be described as satisfied with this service. I will never recommend any person ever use this service. Oh, did I mention that on 23rd of October (one month from the day I delivered it), I was finally contacted back to be given vague commiseration and a promise to look into it and get right back to me. Despite that promise which seems to be habitually spouted, it is now another week since deliver and 5 days since they promised to get right back to me and as expected... no communication at all. So if you have a LOT of time on your hands and want to pay for a level of service you certainly won't get from my experience, then by all means go for it but smart customers will look elsewhere for truly professional service.

They damaged my Range Rover. Steering wheel total effed up and now trying to avoid paying for the repair. They subcontract it out to guys in Brooklyn who have no clue how to handle a high end car yet they charge high end prices. Lied about subcontracting it out to Plycon. Lied about servicing my claim. Sent some broken down rusted out poor excuse for a trailer to pick up car. Do not trust your high end car or any car for that matter to these ripoffs. Guy who picked it up could barely fit into the trailer and car door. Left oil and dirty marks all over driver's side. Lied about delivery. Lied about pricing. Charged extra to process credit card. Made demands to pay in cash to avoid tax. Shame on this company. No service, no quality, nothing, just avoid. USE PLYCON. We ship about 70 cars a month, I wouldn't even ship a bicycle with these people.
Compare Auto Transporters
RoadRunner Auto Transport Company Profile
Company Name:

RoadRunner Auto Transport

Year Founded:

2010

Address:

1055 Stewart Ave

City:

Bethpage

State/Province:

NY

Postal Code:

11714

Country:

United States

Website:

http://www.roadrunnerautotransport.com/