Find the Best Auto Transport in Honolulu, HI

Top 13 Honolulu Car Shipiping Companies

Accredited Partner

eShip
Read 2,979 Reviews

Offers expedited and enclosed options. Door-to-door delivery. No upfront deposit. Ships cars, motorcycles and boats. Platinum Protection Plan helps cover damage. Provides personal agent, vehicle tracking and free instant quotes.

Get a Quote

Call Now Toll Free

(561) 409-5116

Accredited Partner

Montway Auto Transport
Read 310 Reviews

Open, enclosed and expedited shipping with guaranteed pickup dates available. Offers nationwide coverage and a large carrier network. Customers can contact drivers for real-time updates.

Get a Quote

Call Now Toll Free

(866) 618-7655

Accredited Partner

uShip
Read 74 Reviews

Ships cars, boats and motorcycles door to door. Handles domestic and international shipping. Choose from competing rates. Average 1,000-mile transport cost is $1,016. Provides cargo insurance.

Get a Quote
A-1 Auto Transport
Read 112 Reviews

Offers door-to-door shipment or delivery to shipping terminals for cars, trucks, boats, RVs and motorcycles. Open and enclosed transport. Domestic and international shipping. $700 quote for shipping a sedan from Miami to New York.

Auto Shipping Group Honolulu
Read Author Review

Parent company for four auto shipping brokerages. Transports domestic cars, exotic cars, motorcycles and military equipment. Open and enclosed carrier options. Door-to-door delivery available.

Budget Auto Transport Honolulu
Read Author Review

Ships cars, trucks and recreational vehicles. Offers open and enclosed carrier options. Serves most major cities across the country. Provides insurance for up to $100,000 per vehicle.

Coastal Auto Shipping
Read Author Review

Ships vehicles nationwide and internationally, including to and from Hawaii, Alaska and Puerto Rico. Insurance available for vehicles hauled in open or enclosed carriers. Spanish-speaking staff available.

Experienced Auto Transport
Read Author Review

Transports cars, vans, trucks, SUVs and fifth-wheel trailers. Allows personal items to be packed in the vehicle during shipment. Open and enclosed carrier options. Customers can track the location of their vehicle during shipment.

Hawaii Auto Transportation
Read Author Review

Provides container shipping, oversized vehicle shipping, crate shipping and RORO shipping. Container car shipping available for sedans, trucks, SUVs and RVs. Lets customers pack personal belongings in their vehicles.

Matson
Read Author Review

Ships vehicles for personal, commercial and military use. Transit takes between three and 28 days, depending on the route and destination. Customers can request quotes, schedule transport and track shipments online.

Pasha Hawaii
Read Author Review

Transports cars, boats and oversized vehicles with a focus on sustainability and safety. Uses fully enclosed RORO vessels with ventilated decks. Cargo tracking available via its website.

Schumacher Cargo Logistics
Read Author Review

Moves any operable car to and from Hawaii with RORO service. Shipping ports available in California, Washington and throughout Hawaii. International shipping and vehicle importing available.

Young Brothers
Read Author Review

Moves vehicles, marine cargo and personal freight to and from Hawaii. Fleet includes eight barges, and it services most routes at least twice a week. Transit available for personal, commercial and military use.

Thanks to its year-round warm weather and low unemployment rate, Honolulu has an influx of new residents, including families and retirees. Honolulu is also home to Fort Shafter and a U.S. Coast Guard base, so many military families relocate to Hawaii for station assignments. Whether moving here or leaving, you need help from professionals to ship a car to Hawaii. Luckily, Hawaii car transport companies navigate this process to make it simple and convenient.
Car shipping cost in Hawaii
The cost of auto transport varies, but shipping a car to or from Hawaii ranges from $1,000 to $3,000. Car transport costs vary by the vehicle type, the carrier type and the distance traveled. It usually costs about $1,200 to get a car from the West Coast to Hawaii, but you pay extra if you want your car shipped farther inland.
Your carrier type also influences how much you pay. The table below lists your main options for shipping overseas and cross-country.
| Carrier type | Cheaper option | Safer option |
| --- | --- | --- |
| Truck | Open carrier | Enclosed carrier |
| Ship | RORO (roll-on/roll-off) | Container shipping |
For a midsize SUV going to Hawaii in an open carrier, transport costs range from $1,300 to $2,500, assuming standard insurance and 30 days of notice.
| To | From | Estimated price |
| --- | --- | --- |
| San Francisco, CA | Honolulu, HI | $1,969 |
| Scottsdale, AZ | Honolulu, HI | $2,039 |
| Tacoma, WA | Honolulu, HI | $2,449 |
| Salt Lake City, UT | Honolulu, HI | $2,219 |
| Honolulu, HI | Portland, OR | $2,059 |
| Honolulu, HI | Los Angeles, CA | $1,319 |
| Honolulu, HI | Phoenix, AZ | $1,699 |
| Honolulu, HI | Bellevue, WA | $2,269 |
If you're shipping a car to Hawaii on a budget, consider the following tips to save money:
Shipping a car to Hawaii is cheaper than moving one from Hawaii to the continental U.S.
Booking in advance usually gets you lower rates.
Larger, heavier cars and trucks are more expensive to ship than smaller cars.
Specialty vehicles, like classic cars, luxury cars, motorcycles or RVs, cost more to ship than normal cars.
Shipping a car to Hawaii port-to-port costs less than port-to-door delivery.
Some auto shippers offer military discounts. If you or your spouse is a member of the military, be sure to inquire about any deals or savings.
How to choose a Hawaii auto transport company
Car transport to or from Honolulu is different than similar services offered in the continental United States. Many domestic car shipping companies don't even offer delivery outside the Lower 48, so it's essential to find a licensed and bonded company that specializes in shipping cars to Hawaii. If your destination is outside the U.S., look for international auto transport companies.
Before booking:
Gather quotes from different car shipping companies in Hawaii
Read customer reviews
Review company policies on vehicle damage
Understand the difference between auto transporters and auto brokers
To ensure you're scheduling services with a legitimate auto transporter, make sure that the company you've selected is registered with the Federal Motor Carrier Safety Administration. Check to see if the company can provide testimonials from consumers who have used their services as well.
To get an accurate quote for transit, you need to know the size and weight of your vehicle, the delivery location and whether you wish to pack your vehicle with personal belongings. Some companies in Hawaii authorize customers to pack personal belongings inside vehicles, but most strictly enforce weight limits, particularly when moving vehicles across the ocean.
Not all Hawaii car transport companies move motorcycles, RVs, luxury cars or inoperable vehicles, so check with the company you've selected for specialty shipping options and rates.
What to do before shipping your car in Honolulu
Once you've hired an auto shipping company in Hawaii and set up a pickup date, there are several things to do to prepare your vehicle for safe and easy transport.
Clean the interior and exterior, then check for existing damage. Take pictures and create a written report of dings, dents and scratches already present.
Check tire pressure and ensure there aren't any leaks.
Remove custom parts and exterior accessories to prevent damage during transit.
Disable the vehicle's alarm.
Leave your gas tank about one-quarter full.
Taking time to document preexisting damage helps if you must dispute any damage caused by the transporter. When you receive your car at its destination, examine it just as closely and address any concerns immediately.
Thank you, you have successfully subscribed to our newsletter!
Honolulu car shipping company information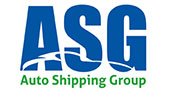 Auto Shipping Group transports cars, motorcycles, boats and military equipment in open and enclosed carriers throughout the U.S. Inoperable vehicles are eligible for shipping with an additional fee of $150. Personal insurance is not required, and each hauling vehicle carries a $100,000 insurance policy for its cargo.
Address: 1050 Queen St., Ste. 100, Honolulu, HI 96814
Phone: (808) 465-2272
Hours: M - Sun: 8am - 11pm
Website: autoshippinggroup.com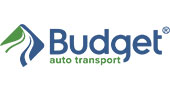 Budget Auto Transport provides cross-country shipping for cars, trucks, motorcycles and commercial vehicles. The company offers car hauling services every day of the week. Budget prides itself on friendly service, affordable rates and on-time deliveries.
Address: 1311 Kapiolani Blvd., Honolulu, HI 96814
Phone: (808) 400-9621
Hours: M - F: 6am - 10pm; Sat: 6am - 9pm
Website: budgetautotransports.com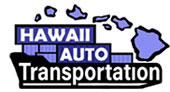 Hawaii Auto Transportation is an overseas logistics company that handles car and boat hauling with its 20,000-foot metal container carriers. Vehicles are braced and lashed inside the container for safekeeping. Personal belongings weighing up to 100 pounds may be stored in each vehicle, but the company is not liable for them. RORO services are available.
Address: 238 Sand Island Access Road, Ste. R-10, Honolulu, HI 96819
Phone: (808) 518-6000
Hours: Call for hours
Website: hawaiiautotransportation.com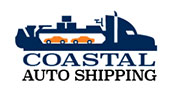 Coastal Auto Shipping hauls vehicles of all types domestically and internationally using open and enclosed containers. The company is licensed, bonded and insured, and customers' vehicles are insured during transit up to $100,000. Personal property may be packed in the vehicle. Free quotes are available online, and customers can pay via cash, money order or major credit card.
Address: 1888 Kalakaua Ave., Honolulu, HI 96815
Phone: (888) 207-3176
Hours: Call for hours
Website: coastalautoshipping.com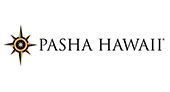 Since 1947, Pasha Hawaii has provided total logistics management for cars, motorcycles, boats and oversized cargo. The company has a full range of ocean container capabilities, and customers can have their vehicles and cargo moved between Hawaii and the continental U.S. at rates that match budget.
Address: Serves Honolulu residents
Phone: (866) 363-7485
Hours: Call for hours
Website: pashahawaii.com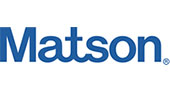 Matson provides vehicle transit throughout Hawaii and across the Pacific. Perks of booking with Matson include customizable scheduling, transit tracking and its maritime security program.
Address: 1411 Sand Island Parkway, Honolulu, HI 96819
Phone: (800) 462-8766
Hours: Call for hours
Website: matson.com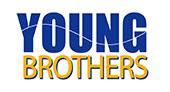 Young Brothers is a freight handling and transportation company that has been serving Hawaii and its residents since 1900. With a fleet of eight barges and a combined capacity of more than 60,000 tons, the company has solutions for almost every type of cargo, including refrigerated items and hazardous materials. Rates are based on origin, destination and route of shipment. Check its website for pricing info.
Address: 1331 N. Nimitz Highway, Ste. 39, Honolulu, HI 96817
Phone: (808) 543-9311
Hours: M - F: 7:30am - 3:30pm
Website: htbyb.com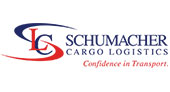 Schumacher Cargo Logistics ships vehicles and motorcycles to and from Hawaii to California, Washington and major international hubs like Belgium and Singapore. Additional services include boat and yacht shipping, air freight, oversized container shipping and moving services. Online tracking is available for shipped vehicles and cargo.
Address: Serves Honolulu residents
Phone: (800) 599-0190
Hours: Call for hours
Website: schumachercargo.com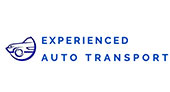 Experienced Auto Transport offers a different experience than other car transport companies. Customers can pack personal belongings up to 100 pounds in their cars. The company also provides status checks on all vehicles so consumers know where their vehicle is throughout the transport process. For an additional $150, the company ships inoperable vehicles. Most of its cross-country transports take between seven and 10 business days.
Address: 4929 Balboa Blvd., Ste. 105, Honolulu, HI 96815
Phone: (888) 259-9630
Hours: Call for hours
Website: experiencedautotransport.com
You're signed up
We'll start sending you the news you need delivered straight to you. We value your privacy. Unsubscribe easily.