Find the Best International Moving Companies

Compare Reviews for Top International Moving Companies

International Van Lines
Read 477 Reviews

Offers local, long-distance, international, residential and commercial moves, auto shipping, packing services and more. Estimates a cost of $4,200 for a Chicago-to-Germany move with a 2,000-cubic-feet container.

Crown Relocations
Read 7 Reviews

With 50 years of experience and 250 offices in more than 60 countries, Crown Relocations handles a wide variety of moves. The company has specialized expertise in moving fine art and also offers storage services to its customers.

Mayflower International Moving
Read 18 Reviews

With relocation experts that handle logistics, immigration and housing, Mayflower International Moving has become a leader in international moving. Relocation experts can answer questions pertaining to local culture and customs.

United Van Lines International Moving
Read 8 Reviews

Providing moving services to more than 180 countries, United Van Lines International covers a range of services. Its offerings include help with preparing to move, visas, housing procurement and new home acclimation.

Arpin International Group
Read Expert Review

Specializes in international moves to Australia, China, Germany, India, Ireland, Middle East, Singapore, United Kingdom and United States. Charges several thousand dollars for international moves.

Atlas International
Read Expert Review

Having been in business for more than 50 years, Atlas has built relationships with nearly 300 partners around the world. Its broad network helps its customers move internationally to a variety of locations.

Allied International Moving
Read Expert Review

Allied International Moving offers a team of relocation experts to guide the customer through planning and customs. Since each customer has only one point of contact, the company can provide a highly personalized service.

Bekins Van Lines International Moving
Read Expert Review

Bekins Van Lines is an international moving company specializing in relocations to Canada, Mexico and overseas locations. The business has support employees who have lived in 52 countries and speak 37 languages.
What to consider in an international moving company
Added services
When moving across borders, there are so many things to consider it can be overwhelming. Having a moving company that offers additional help with your move can make it go much more smoothly.
Cleaning services: Some companies offer cleaning services and debris pickup that can make it easy to transition from one home to another. You can rest assured that you will leave your old home in good condition and arrive to find the new one clean and ready to move into.
Auto transport: Some companies are also able to transport cars, boats, motorcycles or other vehicles that you need to have shipped internationally as well.
Setup: If you need help setting up your new home, many moving companies offer help with such things as home theater setup, furniture disassembly, furniture assembly and more.
Cost
International moving companies offer a wide variety of pricing options. Prices depend on the services you are looking for in a moving company.
Pricing levels: Often, there are different pricing structures based on the method of moving and length of time it will take to move your belongings. Some companies charge per box while others charge by total weight, and they all generally factor distance into account.
Protection plan costs: The cost of protection plans will vary depending on if you are choosing to protect your materials by weight or choosing a more specific plan based on your individual inventory or high-value inventory.
Hidden costs: Reliable companies will guarantee that there are no hidden costs in the move. Watch out for companies who charge extra for miles, fuel, time delays that are out of your hands or extra supplies needed without your compliance.
Moving method
International moving companies can be either huge multinational corporations, small operations or something between. Depending on the size of the company, they may offer a variety of moving methods.
Consolidation: Some companies treat each move individually, which can be more expensive. Other companies consolidate a number of different moves into one, which can take more time but save you money.
Coordination with local offices: It is common that companies will transport your items to the border of the company you are moving to and then pass them off to local moving partners who will handle the duration of your move. Be sure to know the information for the movers you are being transferred to, in case of emergencies or loss of items.
Settle-in services: A moving company should be able to offer settle-in services as well, which is a type of moving method that helps get a home set up and ready for move-in before a customer arrives.
Professionalism
It's important to work with an international moving company that is professional and reliable. No matter if you're a family moving with small children or a large corporation, you want to be able to depend on a moving company and know that they will communicate well and meet all of your needs.
Experience: The company should have experience with the particular type of move you need. For example, if you are an art gallery moving overseas, you want to make sure your moving company is an expert in handling and shipping valuable artwork.
Legal compliance: An international moving company should be aware of any particular legal issues that could come up when moving to a different country, these issues will vary from country to country. Make sure that your company keeps you informed on these issues.
Resources: Some companies offer plenty of resources to help clients with every step of the move, from packing to unloading to dealing with visas and foreign issues.
Claims
In the event that your belongings are damaged or go missing, every international moving company should have a claims process in place.
Staff: If an incident occurs, a company should have a dedicated team that is prepared and certified to handle claims and willing to accept responsibility for their company's fault in them.
Waiting time: It should be quick and easy to get a claim filed and to receive money back on your claim.
Variety of plans: A moving company should offer a variety of plans that can be tailored to your needs. Cheaper plans are usually based on weight, while other plans can cover individual items or an entire inventory of items.
Types of international moving companies
General movers
General movers have the capability to handle any kind of move. They typically either partner with other companies, or have the infrastructure and transportation options to move large amounts of items internationally.
Corporate movers
This type of moving company is usually directed toward corporations who need to move a large office or business overseas. This typically requires additional planning in terms of packing and unpacking in order to make sure the move doesn't disrupt business operations for too long.
Art handlers
Art dealers require a special type of moving company that has the capacity and the expertise to deal with the difficult task of packaging very valuable art. Museums, galleries, and private collectors will want to work with moving companies that specialize in this very particular type of moving and have the necessary materials and partnerships to do so.
Military moving companies
Military families are often tasked with having to move quite frequently and can benefit from moving companies that cater specifically to military families or offer military discounts. Companies who develop relationships with their military clients might also offer storage options for clients who are only moving abroad temporarily.
Who uses international moving companies?
International students
Students that need to relocate their belongings overseas need moving companies that can safely handle their belongings and deliver them across country lines by a specified date.
Families
Families who need to move overseas will typically decide whether to keep all of their belongings, or downgrade some items and purchase new furniture overseas. They need an international moving company that will treat their valuable possessions carefully and keep them organized so it's easy to move in quickly.
Art dealers
Art dealers need to work with sophisticated moving companies that are able to delicately handle extremely expensive items without damaging them. These are usually more specialized companies.
Business relocations
Many businesses decide to relocate their company to a different location overseas. These types of move require special consideration of timelines because companies don't want to have much downtime while they are moving.
Thank you, you have successfully subscribed to our newsletter!
We value your privacy. Unsubscribe easily.
International moving companies expert reviews

United Van Lines International Movers is a well-known and well-respected moving company that offers moving services to over 180 countries around the world. They have a network of over 340 agent locations in America and internationally.
Read More

Atlas is a trusted International Moving Company that has local representatives as well as a network of licensees and partners. They are headquartered in Evansville, Indiana, and are the second-largest carrier of household goods in the U.S.
Size: There are more than 500 Atlas Agents with equipment and warehouses around the world, making them easily accessible to a lot of consumers.
Complete services: Atlas offers a full service international transition, including packing, delivering and unpacking customer's belongings.
Storage: The company offers storage solutions for anyone who needs an interim place to stow their things while transitioning between homes.
Experience: For more than 50 years, Atlas has been providing international moving services for thousands of customers each year.
Network: They have a strong network of partners who help them make smooth international transitions for their customers, such as local movers within each country who they can transition items to in order to handle the move efficiently.
Best for: Businesses, military families and students who rely on strong deadlines for their international move.

Mayflower International Moving is a division of United Moving. The company provides international moving services in more than 180 countries.
Read More

Allied International Moving offers moving help all over the world. The company also has over 85 years of experience with successful moves, including unpacking, crating, assembly and disassembly.
Personal move coordinator: Allied International Moving provides each customer with a personal move coordinator. They work with each customer on their individual needs, including the details of when they need to relocate, any fragile belongings they might have, what their budget is and more.
Specialty moves: They have the capacity even to move specialty items, such as cars and boats.
Scheduling: They are great at scheduling moves for exact time frames and sticking to their deadlines. If a customer needs their belongings at a certain date, they will arrange for the items to be moved separately, which can be more expensive. However, if the customer has flexible deadlines, they can schedule a move with one or more other customers who are moving in the same direction in order to save the customer money.
Piecemeal moving: They allow customers to transport only some goods at once and store others until they are ready to receive them. For example, this is helpful for families who might be moving belongings but need to wait until they can clear existing items out of a house before moving in completely.
Low-stress: They focus on offering customers a low-stress experience by offering excellent communication and making sure that the details of the move are outlined and thoroughly reviewed before beginning any work.
Best for: Families, students or bigger businesses that are moving a large amount of items.

Crown Relocations is a shipping company that ships fine art and other valuable items both nationally and internationally. They specialize in shipping items of large sizes that carry great monetary value. The company has over 50 years of experience.
Read More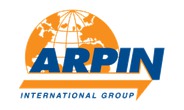 Arpin International Group is a leading, service-oriented moving and storage company that has offices all over the world. They specialize in moving households and corporate offices.
Military moves: They have a Retired Captain as part of their team who understands the moving needs of military members and offers dedicated help with military moves.
Green initiatives: They are one of the few moving companies that focuses on green initiatives and making your move less harmful to the environment. They take strides to reduce the amount of packing material used, recycle all of their materials and they implemented green initiatives into the building design of their new and existing locations.
Locations worldwide: The company has offices worldwide, including Germany, Singapore, United Kingdom and Canada. This is in order to provide the best possible support and service to their customers.
Agents: They offer help to their customers not only over the phone, but they also have a large network of agents that can help in-person.
Moving tips: Arpin provides helpful moving tips to customers in order to help ensure their moves go as smoothly as possible, such as dealing with visas and international laws regarding moving certain items.
Best for: Families, businesses, and military moves.

Founded in 1891, Bekins Van Lines is a moving company that specializes in different kinds of moves, one of these is international moves. The company has international partners that can help you move all of your belongings seamlessly across different country borders.
Planning: Bekins International Movers does extensive planning in order to make sure that you are getting the best international moving deals that you can. They advise you to contact them to begin taking inventory three to four months in advance of a big move.
Individual care: They are very attentive to individuals in order to make sure they get the right packages needed for moving their belongings abroad. They treat each move individually and tailor their services to your needs.
Competitive pricing: They can save you money on your move by helping you with packing or sourcing moving materials for you.
Experienced staff: Their staff speaks over 37 languages and has lived in more than 50 countries, so they offer a level of expertise and experience.
In-home estimates: The company will come to your home or office to do an in-person estimate of what your international move will cost, for free.
Best for: Large businesses, art dealers, military families or families with large amounts of items to move internationally.
Disclaimer
Information in this guide is general in nature and is intended for informational purposes only; it is not legal, health, investment or tax advice. ConsumerAffairs.com makes no representation as to the accuracy of the information provided and assumes no liability for any damages or loss arising from its use.