Best Car Transporters in San Antonio, TX
When you need to move your car a long distance, you have two options: Drive it yourself or save personal time and odometer miles by hiring an auto transport broker or carrier. We list the best auto transport companies in San Antonio based on shipping services, quality of customer reviews and competitive pricing.
Top 11 San Antonio Car Shipping Companies

eShip
Read 2,380 Reviews

Offers expedited and enclosed options. Handles door-to-door delivery. No upfront deposit. Gives free instant quotes. Platinum Protection Plan helps cover damage. Provides personal agent and vehicle tracking.

toll free

number

(844) 505-3853

Visit Website
AmeriFreight
Read 2,467 Reviews

Offers door-to-door transport. Requires no upfront payment. Gives free consultations. Cost to ship sedan in open carrier ranges from $495 to $1,300. Provides discounts for seniors, students and emergency/protection services.

Visit Website
Sherpa Auto Transport
Read 688 Reviews

Offers door-to-door auto transport. Gives free quotes online. Price Lock Promise means your quote won't change. Clean Car Guarantee gives you a free car wash after delivery.

toll free

number

(844) 781-3171

Visit Website
uShip
Read Reviews

Ships cars, boats and motorcycles door to door. Handles domestic and international shipping. Average 200-mile cost is $584. Average 1,000-mile cost is $780. Provides cargo insurance. Choose from competing rates.

Visit Website
AMPM San Antonio Auto Transport
Read Expert Review

Offers open, enclosed and expedited shipping nationwide. Ships any vehicle, including exotic cars. Only hires drivers with three or more years of experience. Provides free quotes and assistance from live agents.

Empire Auto Transport
Read Expert Review

Ships cars, motorcycles, RVs and oversized vehicles. Uses a network of more than 15,000 qualified transporters that ship coast-to-coast and overseas. Offers open and enclosed transport. Gives free, no-obligation quotes.

Longhorn Auto Haulers
Read Expert Review

Moves thousands of vehicles each year for personal vehicle owners, military personnel, dealerships and corporate fleets. Specializes in door-to-door service. Works with more than 2,500 professional carriers. Ships motorcycles.

Reliable Car Transport
Read Expert Review

Offers door-to-door, nationwide auto shipping through experienced carriers. Accepts credit cards. Provides shipping status and estimated arrival updates over the phone. Gives free quotes on website or by phone.

San Antonio Auto Shipping Group
Read Expert Review

Provides open and enclosed transport nationwide and overseas. Ships all types of vehicles, including classic cars, motorcycles, RVs and boats. Discounts services $25 when you call for a quote.

San Antonio Car Transport
Read Expert Review

Ships all types of vehicles, including exotic cars, to and from all 50 states. Offers open, enclosed and expedited transport. Provides assistance in several languages from live agents. Gives free quotes.

Texas Auto Carriers
Read Expert Review

Operates within Texas and in the Southern U.S. Operates a fleet of open carriers. Provides personalized service and vehicle tracking updates. Provides customized auto transport quotes.

San Antonio is attractive to many people looking to relocate. It's Texas' second-largest city and one of the fastest-growing cities in the U.S. The city is home to the Alamo and many other attractions, including the NBA's Spurs, the River Walk and Brackenridge Park. It also has one of the largest concentrations of military bases in the U.S., giving it the "Military City USA" nickname. San Antonio's cost of living is less expensive than Dallas, Houston and Austin.
Whether you're moving to San Antonio for work, school, military duty or retirement — or if you're moving from San Antonio for the same reasons — a car shipping company makes the experience easier. These companies provide services including open and enclosed shipping, door-to-door transport and expedited hauling nationwide and overseas.
Choosing a San Antonio auto transport company
Before choosing a car shipping company in San Antonio, find several brokers or carriers that have good customer reviews and offer the services you want. Make sure they are registered with the Federal Motor Carrier Safety Administration (FMCSA) by looking up a broker's MC Docket number and a carrier's MC docket number and USDOT number.
Collect quotes from several companies to ensure you get the best price. Calling the company and providing more details about your needs helps you receive the most accurate estimate. You can also use this opportunity to ask a company the following questions:
Are you a broker or carrier?
Does the quote include all fees, and is it guaranteed?
Do you offer discounts (e.g., first-time customer, student, military personnel, senior, multiple-vehicle)?
What insurance coverage does your company have?
What are the coverage limits?
How much am I required to pay upfront?
What forms of payment do you accept?
Can I track my vehicle during shipment?
Am I allowed to ship personal items in the car?
Will my vehicle be shipped door to door or to a regional storage facility?
Can I cancel before the shipping date and get my money back?
Choose a car transport company with the best overall value, not just the lowest price. For more tips, see this consumer advisory from the FMCSA.
Average car shipping cost in San Antonio, TX
The average cost of car shipping in San Antonio is between $500 and $1,100. The chart below shows estimates for auto transport in San Antonio to and from popular pickup and drop-off points. These estimates are based on shipping a large, operable sedan in an open carrier with 45 days of scheduling notice.
Estimated car transport costs to and from San Antonio, TX
| From | To | Typical price |
| --- | --- | --- |
| Dallas | San Antonio | $560 |
| Los Angeles | San Antonio | $750 |
| Phoenix | San Antonio | $700 |
| Colorado Springs, Colorado | San Antonio | $700 |
| Chicago | San Antonio | $800 |
| San Antonio | San Diego | $800 |
| San Antonio | Orlando, Florida | $800 |
| San Antonio | Seattle | $1,020 |
| San Antonio | Oklahoma City | $560 |
| San Antonio | Nashville, Tennessee | $800 |
Factors affecting the cost of car shipping in San Antonio include:
Shipping distance: Auto transport price increases with the shipping distance.
Type of transport: Enclosed transport, which protects a vehicle from weather and road debris, costs up to twice as much as open transport, which places the car on an open-air trailer.
Size/weight of vehicle: Larger, heavier vehicles are more expensive to ship than smaller ones.
Scheduling: Most car transporters offer a window of dates — between one and five days — for pickup and delivery. Some offer guaranteed dates for an extra cost. Expedited shipping is often available if you need transport as soon as possible, but this service increases the price considerably.
Time of year: Car shipping costs are usually highest during summer. Prices also rise during the holiday season.
San Antonio auto transport FAQ
Can I ship personal belongings with my car?

It depends on the car company. Some companies allow you to ship personal items up to a certain weight in the trunk of the car. These items may not be insured.

Do I need to tip the driver?

Tipping is optional. Customers most commonly tip when:

The vehicle is delivered early
The delivered vehicle is as clean as it was at pickup
The driver communicates exceptionally well during transit
The driver picks up and drops off the car as close as possible

Do I need to add gas to my car before shipping in San Antonio?

Your auto transport company tells you how much gas should be in the car. Most companies ask that the tank be one-eighth to one-half full.

How should I prepare my car for shipping in San Antonio?

Be sure your car is in working order. Take out your personal belongings unless they are permitted by the shipping company. Remove automated toll devices. On pickup day, do a detailed walk-around of the vehicle, taking pictures and video to document the condition of your car. Make sure the driver notes the condition and ask for a copy of the bill of lading.

How do I prepare for a dispute about damages?

At delivery, inspect your vehicle and take pictures and video of damage so you have documentation of the car's condition before and after it was transported. Inform the driver of the damage and verify that they make a written record on the bill of lading. Contact the auto transport company to file a claim.
Thank you, you have successfully subscribed to our newsletter!
Enjoy reading our tips and recommendations.
We value your privacy. Unsubscribe easily.
San Antonio car transport company information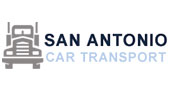 San Antonio Car Transport offers door-to-door transport of all types of vehicles, including exotic cars, trucks and boats. Open, enclosed and expedited shipping is available across the U.S., including Alaska and Hawaii. The company's live agents work extended hours to assist with quotes and updates during transport.
Address: 491 Spencer Lane, San Antonio, TX 78201
Phone: (210) 899-5008
Hours: M - F: 8am - 7pm; Sat: 11am - 2pm
Website: sanantoniocartransport.com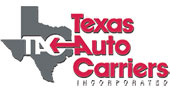 Texas Auto Carriers is a locally owned and operated company that provides auto transport in the state of Texas and the Southern U.S. Its professional, experienced drivers handle all types of vehicles, and the company's dispatchers offer personalized assistance and tracking services. Fill out an online form or call Texas Auto Carriers for a quote.
Address: 5765 Bicentennial St., San Antonio, TX 78219
Phone: (210) 666-3333
Hours: Call for hours
Website: texasautocarriers.com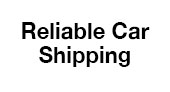 Reliable Car Transport provides door-to-door, nationwide auto shipping from experienced carriers. Its team of dispatchers, logistics coordinators and customer support specialists are focused on high-level service. Check out Reliable Car Transport's website for helpful car shipping tips. The company provides free quotes.
Address: 13423 Blanco Road, Ste. 461, San Antonio, TX 78216
Phone: (866) 271-4301
Hours: M - Sun: 7am - 7pm
Website: reliablecarshipping.net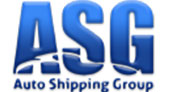 Auto Shipping Group has more than 35 years of industry experience. The company transports cars, trucks, motorcycles, RVs and boats across the U.S. and overseas. It accepts all major credit cards, checks by phone and PayPal Credit. Call to speak to a shipping consultant for a quote and get $25 off shipping.
Address: 5460 Babcock Road, Ste. 120-C, San Antonio, TX 78240
Phone: (210) 544-5030
Hours: M - Sat: 8am - 11pm; Sun: 10am - 6pm
Website: autoshippinggroup.com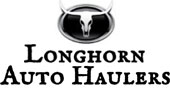 Longhorn Auto Haulers is based in San Antonio and transports thousands of vehicles each year. The company has been in business for more than 15 years. Longhorn Auto Haulers ships nationwide and overseas, and it works with a network of more than 2,500 professional carriers. Customers aren't charged until their vehicle is assigned to a carrier. Request a quote online or call for more information.
Address: Serves San Antonio residents
Phone: (210) 499-0112
Hours: M - F: 9am - 7pm
Website: longhornautohaulers.com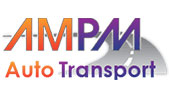 AMPM Auto Transport, a registered carrier and broker, has shipped more 100,000 vehicles since opening 12 years ago. The company ships vehicles nationwide, including to Alaska and Hawaii, with open or enclosed transport. It has expedited services. Live agents are available to answer questions and provide a free quote that's good for 14 days.
Address: Serves San Antonio residents
Phone: (877) 241-2676
Hours: M - F: 6am - 5pm; Sat: 9am - 12pm
Website: ampmautotransport.com/san-antonio-car-transport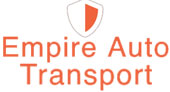 Empire Auto Transport connects customers with professional carriers qualified to ship cars, trucks, RVs, ATVs and motorcycles across the U.S. and overseas. The company allows customers to store up to 100 pounds of personal items in their vehicle's trunk. Call Empire Auto Transport for a free, no-obligation quote for door-to-door shipping.
Address: Serves San Antonio residents
Phone: (800) 320-7601
Hours: Call for hours
Website: empireautotransport.com