Find the Best Car Transport in Houston, TX

Top 11 Houston Car Shipping Companies

eShip
Read 2,634 Reviews

Offers expedited and enclosed options. Door-to-door delivery. No upfront deposit. Ships cars, motorcycles and boats. Platinum Protection Plan helps cover damage. Provides personal agent, vehicle tracking and free instant quotes.

Get a Quote

Call Now Toll Free

(844) 505-3853

Sherpa Auto Transport
Read 864 Reviews

Offers door-to-door auto transport. Gives free quotes online. Price Lock Promise means your quote won't change. Clean Car Guarantee gives you a free car wash after delivery.

Get a Quote

Call Now Toll Free

(844) 781-3171

AmeriFreight
Read 2,470 Reviews

Offers door-to-door transport. Requires no upfront payment. Ships cars, boats and motorcycles. Cost to ship sedan in open carrier ranges from $495 to $1,300. Gives discounts for seniors, students and emergency/protection services.

Get a Quote
uShip
Read Reviews

Ships cars, boats and motorcycles door to door. Handles domestic and international shipping. Average 200-mile cost is $584. Average 1,000-mile cost is $780. Provides cargo insurance. Choose from competing rates.

Get a Quote
AutoVocity Transport
Read Author Review

Delivers free online quotes. Assigns you a personal agent available 24/7. Specializes in motorcycle shipping in Houston. Offers a money-back guarantee on cancellations. Provides expedited shipping.

C.A.R. Transport
Read Author Review

Delivers to 48 states, excluding Hawaii and Alaska. Operates a regional network to ensure quick delivery. Regularly transports vehicles for car companies and dealerships. Ships to the terminal of your choice.

Compass Auto Transport Houston
Read Author Review

Offers free online quotes. Responds to customers within three hours. Allows customers to schedule their transport online. Ships to all 50 states. Offers door-to-door transport and a shipment option for snowbirds.

Horizon Auto Shipping
Read Author Review

Specializes in shipping to and from military bases. Offers free quotes, reservation services and tracking on the company's website. Ships vehicles locally, nationally and internationally.

Houston Auto Shipping
Read Author Review

Offers free quotes online. Ships door-to-door nationwide, including Hawaii and Alaska. Provides military and corporate relocation services. Picks up vehicles from auctions and dealerships as well as homes.

Trico Long Distance Movers
Read Author Review

Provides free online quotes. Promises no hidden fees or charges. Offers open and enclosed auto transport. Ships your vehicle door to door or terminal to terminal. Fully licensed and insured.

Victory Auto Transport
Read Author Review

Specializes in luxury car transports. Gives customers free online quotes. Ships vehicles nationally and internationally. Specializes in moving cars between Europe and the U.S. Offers military discounts.

Relatively inexpensive housing and an attractive job market bring new residents to Houston every year. This fast-paced city attracts new graduates and high-level businesspeople in the technology, oil and gas and energy fields. As home to Texas Medical Center, the largest medical complex in the world, Houston is also a magnet for health care professionals. People moving to the largest city in Texas to join these industries don't have time for slow, leisurely moves, so many newcomers find themselves in need of car transport services.
How much does auto transport cost in Houston?
The cost to transport a vehicle to or from Houston ranges from $500 to $1,200. The numbers in the following table are estimates for an operable sedan that's moved on an open-air carrier.
Estimated auto transport rates to/from Houston
| From | To | Estimated rate |
| --- | --- | --- |
| New Orleans | Houston | $511 |
| Atlanta | Houston | $741 |
| Memphis | Houston | $741 |
| Las Vegas | Houston | $879 |
| Los Angeles | Houston | $695 |
| Houston | New York City | $741 |
| Houston | Chicago | $741 |
| Houston | Miami | $833 |
| Houston | Detroit | $833 |
| Houston | Seattle | $925 |
Multiple factors affect the final cost of auto transport. Car shipping costs in Houston are based on:
Shipping distance: Generally, shipping longer distances increases the cost of vehicle transport.
Door-to-door vs. terminal-to-terminal service: Door-to-door auto transport picks up and drops off your car as close to the requested locations as possible. Terminal-to-terminal car shipping costs less but requires you to get your vehicle to or from a regional storage facility.
Enclosed vs. open transport: Owners of luxury, classic and exotic cars often choose to pay more for enclosed auto transport, which protects them from weather and road debris. For other types of vehicles, open transport is a safe, less expensive option.
Scheduling/season: Texas auto carriers typically offer a pickup window of several days, with guaranteed pickup and drop-off dates available at an added price. Expect to pay more for car shipping during the summer months, around the holiday season and when classes start and end at the University of Houston and Rice University.
Vehicle size/weight/condition: Larger vehicles cost more to transport. If your car doesn't run, auto shipping companies in Houston can still move it, but they typically charge more.
How to choose a car transport company in Houston
Your vehicle is one of your most valuable possessions, so it's essential to choose a car shipping company in Houston carefully. Read customer reviews to learn if a company meets deadlines, communicates clearly during the process, honors its price quotes and avoids damaging cars during transport.
Contact several shipping companies for a free quote. To get the most accurate price, make sure you know the make, model and year of your vehicle, shipping dates and whether you want open or enclosed transport.
The Federal Motor Carrier Safety Administration (FMCSA) regulates interstate automobile transport companies. Both brokers and carriers must have an MC Docket number, and carriers need a USDOT number. Ask your shipping company in Houston for these numbers and verify them by going to the FMCSA website and choosing "Carrier Search" from the drop-down menu.
Houston auto transport FAQ
How long does it take to ship a car from Houston?

Shipping a car from Houston generally takes anywhere from one to 10 days, depending on the transport distance. An auto transport carrier can travel between 300 - 500 miles per day. Bad weather and traffic can increase shipping time.

How much does it cost to ship a car from Houston?

Prices range from $500 to $1,200 depending on several factors, including distance, type of transport, type of service, scheduling flexibility and the time of year. Most shipping companies provide free quotes online or over the phone.

How do I ship a motorcycle from Houston?

Many auto transport companies in Houston ship motorcycles. Contact a company on the list and ask about their experience shipping bikes.

How do I ship my exotic car safely from Houston?

Auto transport companies in Houston provide enclosed shipping options for owners of luxury, antique and exotic cars. Enclosed transport protects a vehicle from the elements and road debris. You may want to purchase additional insurance coverage for exotic car transport in Texas. Ask the shipping company for details about its insurance, and talk to your auto insurance company. Before shipping, take pictures of your vehicle. Be prepared to inspect it carefully upon delivery.

Do I have to be present for pickup?

Either you or someone representing you must be present for pickup and delivery.
Thank you, you have successfully subscribed to our newsletter!
We value your privacy. Unsubscribe easily.
Houston car shipping company information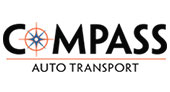 Compass Auto Transport offers door-to-door, nationwide car transport services using open and enclosed carriers. The company does not require a deposit when customers place orders. It works with clients that include professional athletes, dealers, military personnel and college students. Start by getting a personalized quote online or over the phone.
Address: 7900 Westheimer Road, Houston, TX 77063
Phone: (281) 206 - 4498
Hours: M - F: 9am - 8pm; Sat: 9am - 2pm
Website: compassautotransport.com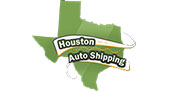 Houston Auto Shipping is a licensed, bonded and insured carrier and broker that has shipped more than 100,000 vehicles across all 50 U.S. states since 2006. It offers door-to-door shipping, open and enclosed transport and expedited scheduling. Visit Houston Auto Shipping's website for a free quote. A customer service agent will contact you with an exact estimate.
Address: 1503 Quitman St., Houston, TX 77009
Phone: (346) 200-8494
Hours: M - F: 8am - 7pm; Sat: 11am - 2pm
Website: autoshippinghouston.com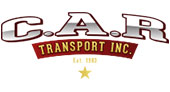 C.A.R. Transport uses its decades of industry experience to provide safe, quick, reasonably priced car transport services. The company, which is trusted with thousands of new cars from manufacturers and dealerships, ships vehicles throughout the continental U.S. It maintains a regional office in Houston and a flexible, efficient fleet of transporters.
Address: 2433 Humble Westfield Road, Houston, TX 77073
Phone: (800) 905-7187
Hours: Call for hours
Website: car-transport.com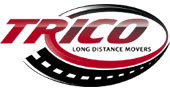 Trico Long Distance Movers gives customers plenty of car shipping options, including open or enclosed transport and door-to-door or terminal-to-terminal delivery. The licensed and insured company provides free, no-obligation consultations and guaranteed rates. Book in just minutes with Trico Long Distance Movers' professional customer service representatives.
Address: 1001 Texas Ave., Ste. 1400, Houston, TX 77002
Phone: (281) 506-0317
Hours: M - F: 7am - 8pm; Sat & Sun: 8am - 5pm
Website: tricolongdistancemovers.com/houston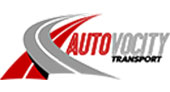 AutoVocity Transport is an automobile transport broker with a network of more than 20,000 carriers to ensure your car is delivered quickly and safely. It offers all-inclusive quotes and guarantees no hidden fees. The company serves the continental U.S. and fully insures vehicles against damage and accidents. It specializes in motorcycle shipping. After getting a quote online or by phone, customers can use a secure online reservation system that's available 24/7.
Address: 2925 Richmond Ave., Ste. 1200, Houston, TX 77098
Phone: (888) 971-1934
Hours: M - F: 8am - 7pm
Website: autovocitytransport.com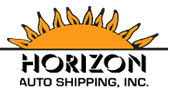 Horizon Auto Shipping is headquartered in Houston and offers local, national and international shipping for all types of vehicles. The company specializes in worldwide vehicle transport and shipping cars for military service members. Customers can request a rate online or over the phone, then book services on the company's website.
Address: 6609 Supply Row, Houston, TX 77011
Phone: (281) 488-2604
Hours: M - F: 8am - 6pm
Website: horizonautoshipping.com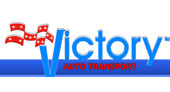 Victory Auto Transport provides door-to-door vehicle transport and specializes in hauling luxury, exotic and classic cars. It has decades of experience and expertise caring for expensive and unique vehicles shipped domestically and internationally. Customers can get a free quote and complete their orders on the company's website. Victory Auto Transport is licensed, bonded and insured. The company offers a satisfaction guarantee.
Address: 5829 Beverlyhill St., Houston, TX ‎77057
Phone: (713) 783-6555
Hours: M - F: 9am - 6pm; Sat: 9am - 2pm
Website: victoryautotransport.com