Find the Best Car Transporters in Portland, OR

Top 15 Portland Car Shipping Companies

Accredited Partner

eShip
Read 2,867 Reviews

Offers expedited and enclosed options. Door-to-door delivery. No upfront deposit. Ships cars, motorcycles and boats. Platinum Protection Plan helps cover damage. Provides personal agent, vehicle tracking and free instant quotes.

Get a Quote

Call Now Toll Free

(561) 409-5116

Accredited Partner

Sherpa Auto Transport
Read 1,042 Reviews

Price Lock Promise means you won't pay more than what you're quoted. Exclusive Clean Car Guarantee gives you a free car wash after delivery. Door-to-door auto transport. Concierge-like customer service. No upfront deposit.

Get a Quote

Call Now Toll Free

(855) 261-9322

Accredited Partner

Montway Auto Transport
Read 142 Reviews

Ships 100,000+ vehicles annually. Offers nationwide coverage and a large carrier network. Customers can contact drivers for real-time updates. Open, enclosed and expedited shipping with guaranteed pick-up dates available.

Get a Quote

Call Now Toll Free

(866) 618-7655

Accredited Partner

AmeriFreight
Read 2,473 Reviews

Offers door-to-door transport. Requires no upfront payment. Ships cars, boats and motorcycles. Cost to ship sedan in open carrier ranges from $495 to $1,300. Gives discounts for seniors, students and emergency/protection services.

Get a Quote

Call Now Toll Free

(770) 486-1010

Accredited Partner

uShip
Read 39 Reviews

Ships cars, boats and motorcycles door to door. Handles domestic and international shipping. Average 200-mile cost is $584. Average 1,000-mile cost is $780. Provides cargo insurance. Choose from competing rates.

Get a Quote
4 Corners Transport Services
Read Author Review

Specializes in transports from Hawaii, Alaska, Puerto Rico, Guam and Europe. Provides offshore shipping options, including containerized or roll-on/roll-off shipments. Offers exclusive military rates.

American Auto Shipping Portland
Read Author Review

Provides concierge transport services, including free car washes after delivery and free rental cars if shipping takes longer than 14 days. Provides instant quotes online.

Auto Relocation Specialist
Read Author Review

Beats any legitimate bid from competitors. Uses vehicle tracking software. Provides door-to-door service. Doesn't charge until you pick up the vehicle.

Corporate Auto Transport
Read Author Review

Provides shipping across the U.S., including Hawaii and Alaska. Ships cars, motorcycles, vans, trucks, SUVs and specialty vehicles. Offers standard, expedited, open and enclosed shipping options.

Easy Car Shipping
Read Author Review

Transports cars, trucks and motorcycles. Charges an average of $0.40 to $1 per mile, depending on the distance and season. Offers a $0 deductible in the event of vehicle damage.

Global Auto Transportation Portland
Read Author Review

Transports a wide range of vehicles in either open or enclosed carriers. Provides door-to-door service. Experienced with snowbird auto transports. Offers military shipping discounts.

Interbay Transport Logistics Portland
Read Author Review

Services the continental U.S., Hawaii and Canada. Provides active-duty military, veteran, repeat customer and government employee discounts ranging from $25 to $50. Offers multivehicle savings of $50 to $100.

Long Distance Movers
Read Author Review

Provides open and enclosed auto transport both nationally and internationally, including Canada and Mexico. Offers door-to-door and terminal-to-terminal options. Ships both operable and inoperable cars.

Portland Car Transport
Read Author Review

Provides precise quotes for auto transport to all 50 states. Uses both open and enclosed carriers to ship cars, recreational vehicles and boats. Offers extended office hours.

TOTALCAREtrans.com Portland
Read Author Review

Works as an auto transport broker. Finds shippers offering both open and enclosed carriers. Services all 50 states, Canada and other international locations. Accessible via phone, email or text.

Portland is one of the greenest, healthiest and most sustainable cities in America. Young adults and families relocate to Portland because of its myriad local shops and boutiques in neighborhoods like the Pearl District. Nature lovers relocate to Portland for the hundreds of miles of nearby trails, including Lower Macleay Park and Wildwood Trail, and renowned ski resorts like Mt. Hood Meadows and Teacup Lake.
Regardless of why you're moving to or from Portland, hiring an auto transport company is an easy way to make sure your vehicle gets shipped to its destination on time and in good condition.
How to choose an auto transport company in Portland, OR
When selecting a car shipping company in Portland, start by asking friends and family for recommendations. Then try reading online reviews to get a sense of each transporter's reliability and customer service.
Before you compare quotes, consider:
The kind of carrier and delivery service you want
Your time frame for delivery
Whether you need any special accommodations, such as for an inoperable vehicle or an expensive exotic car
Once you have these specifics, use them to get and compare quotes from different auto transport companies in Portland and choose the one with the best price and terms.
Auto transport company laws and regulations 
Before you put down a deposit, make sure the company you've chosen is legitimate. The Federal Motor Carrier Safety Administration advises consumers to protect themselves from fraud by checking the MC docket number of auto transport brokers and carriers. Carriers also need a U.S. Department of Transportation number and must be able to provide proof of insurance upon request.
Portland car shipping costs
The overall average cost of car transport to or from Portland ranges from $500 to $1,200. The chart below shows what you can expect to pay when shipping an operable, midsize sedan in an open carrier with 45 days' notice.
Common car transport prices to/from Portland
| From | To | Average price |
| --- | --- | --- |
| Washington | Portland | $511 |
| California | Portland | $649 |
| Texas | Portland | $925 |
| Maine | Portland | $1,155 |
| Portland | Colorado | $741 |
| Portland | Nevada | $787 |
| Portland | Florida | $1,155 |
| Portland | New York | $1,155 |
Multiple factors may affect the price of vehicle shipping to and from Portland, including: 
Your vehicle's size and weight
The type of carrier used
The delivery method (door-to-door versus terminal-to-terminal shipping)
For instance, millennials moving to popular neighborhoods like Alberta Arts District or Nob Hill might opt for terminal-to-terminal shipping because it's a budget-friendly delivery option that keeps the transport price low. However, people with classic or luxury cars moving into Portland's upscale neighborhoods, like Lake Oswego and Forest Park, often opt for door-to-door shipping and enclosed carriers, which significantly add to the cost.
Portland auto transport FAQ
How do I ship a motorcycle from Portland?

Most car shipping companies in Portland provide motorcycle transport. Although shipping a bike is mostly the same as transporting a car, make sure your auto shipping company has experience with motorcycles and ask about specific safety precautions.

How long does it take to ship a car from Portland?

Carriers cover an average of 300 to 500 miles per day, but unfavorable weather, poor road conditions and heavy traffic slow drivers down significantly. If you're in a rush, look for an auto transport company in Portland that offers expedited shipping.

How far in advance should I schedule my car shipping from Portland?

Scheduling policies differ between car transport companies in Portland. Some let you schedule as few as three days in advance, while others prefer you to schedule at least two weeks before shipping. Ask your auto transport company about expedited transport if you need an urgent pickup.

What do I do if my vehicle is damaged in transit from Portland?

Note any damage on the bill of lading before signing off on your car's drop-off. If the auto transport company doesn't process the claim or reimburse you to your satisfaction, you can file a complaint with the FMCSA.

Can I pack my car with my belongings?

Most auto transport companies in Portland aren't licensed to carry household goods, so you generally can't pack your car with belongings. However, a few shipping companies allow you to load a certain amount of personal items in the vehicle. Check with your car shipping company for guidelines and restrictions. Keep in mind that an auto transport company's insurance won't cover these possessions.
Thank you, you have successfully subscribed to our newsletter!
Portland auto transport company information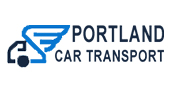 Portland Car Transport promises to handle all the details of your auto transport so that you don't have to stress about it. Clients can call a customer service agent to ask questions, receive a quote or check on their delivery status. The company offers door-to-door and express auto shipping as well as commercial transport services.
Address: 6840 N. Interstate Ave., Portland, OR 97217
Phone: (503) 847-9100
Hours: M - F: 6am - 5pm; Sat: 9am - 12pm
Website: portlandcartransport.com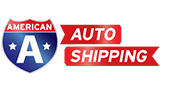 American Auto Shipping's carriers cover an average of 400 miles per day. The company also provides 24/7 online tracking of your vehicle shipment. Unlike many transporters, AAS allows you to carry up to 100 pounds of personal items in your car when shipping via open carriers, and you can pack the car full when shipping in an enclosed carrier.
Address: 3439 NE Sandy Blvd., Ste. 692A, Portland, OR 97232
Phone: (800) 930-7417
Hours: M - F: 8am - 6pm; Sat: 9am - 5pm; Sun: 12am - 5pm
Website: americanautoshipping.com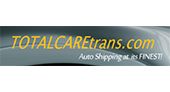 As a full-service company, TOTALCAREtrans.com is equipped to ship many vehicles, including high-end cars, golf carts, race cars and small aircraft. This company's team of independent operators takes pride in its reputation and meticulously maintains its equipment to ensure the highest level of care for your vehicle.
Address: Serves Portland residents
Phone: (816) 326-7290
Hours: M - F: 7am - 8pm; Sat & Sun: 8am - 8pm
Website: totalcaretrans.com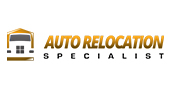 Auto Relocation Specialist never uses terminal services and aims to give customers the best auto transport experience possible. The company drives coast to coast in seven to 10 days or halfway across the country in three to five days. It ships to all 50 states and Puerto Rico.
Address: Serves Portland residents
Phone: (360) 600-6080
Hours: M - F: 7am - 5:30pm; Sat: 9am - 4pm
Website: autorelocationspc.com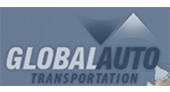 Get your vehicle picked up within two days using Global Auto Transportation's expedited shipping. Customers shipping exotic and luxury cars in enclosed carriers receive premium services and a lowest-price guarantee. The company also has discounts available — speak to a customer service representative for more information.
Address: 2505 SE 11th Ave., Portland, OR 97202
Phone: (877) 645-2288
Hours: M - F: 7am - 5pm; Sat: 9am - 12pm
Website: globalautotransportation.com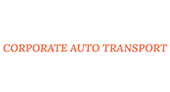 Corporate Auto Transport is a vehicle shipping broker that uses a vast network of carriers to bring you fast service at competitive prices. It recommends booking at least seven days in advance. Not all of its carriers transport inoperable vehicles, so be sure to let them know the condition of your car.
Address: Serves Portland residents
Phone: (503) 995-5267
Hours: M - F: 8am - 5pm
Website: corporateautotransport.com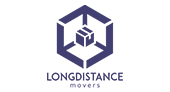 Long Distance Movers is a full-service moving company that serves Portland residents. Its enclosed carriers fit up to five cars and provide the best security for luxury or classic vehicles. Packing and unpacking services are available for household moves.
Address: Serves Portland residents
Phone: (503) 303-2271
Hours: M - Sat: 8am - 5pm
Website: longdistanceusamovers.com/portland-moving-company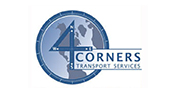 4 Corners Transport Services works around your schedule so you don't have to take off work to get your vehicle shipped. It requires no sign-up deposits and provides door-to-door service when possible. For an additional fee, you can have a guaranteed pickup date.
Address: Serves Portland residents
Phone: (360) 210-7665
Hours: M - F: 7am - 4pm; Sat: 8am - 11pm
Website: fourcornerstransportservices.com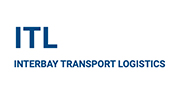 All of Interbay Transport Logistics' quotes are all-inclusive and guaranteed. This company ships cars to and from Hawaii. It also uses a secure, gated storage facility in Blaine, Washington, for customers shipping to and from Canada.
Address: Serves Portland residents
Phone: (206) 510-8296
Hours: M - F: 8am - 5pm; Sat: 9am - 12pm
Website: interbaytransport.com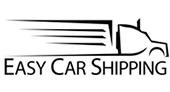 Easy Car Shipping picks up your car in two to seven days with standard shipping or in as little as 24 hours with express transport. You can start the shipping process by getting a free, instant quote online. Easy Car Shipping is fully licensed, bonded and insured.
Address: Serves Portland residents
Phone: (855) 980-4100
Hours: M - Sun : 7am - 7pm
Website: easycarshipping.com/or/auto-transport-portland
You're signed up
We'll start sending you the news you need delivered straight to you. We value your privacy. Unsubscribe easily.