Find the Best Car Shipping in Las Vegas, NV
Top 11 Las Vegas Car Shipping Companies

Accredited Partner

Available in 20149

eShip
Read 2,983 Reviews

Offers expedited and enclosed options. Door-to-door delivery. No upfront deposit. Ships cars, motorcycles and boats. Platinum Protection Plan helps cover damage. Provides personal agent, vehicle tracking and free instant quotes.

Get a Quote

Call Now Toll Free

(561) 409-5116

Accredited Partner

Available in 20149

Montway Auto Transport
Read 330 Reviews

Open, enclosed and expedited shipping with guaranteed pickup dates available. Offers nationwide coverage and a large carrier network. Customers can contact drivers for real-time updates.

Get a Quote

Call Now Toll Free

(866) 618-7655

Accredited Partner

Available in 20149

AmeriFreight
Read 2,506 Reviews

Offers door-to-door transport. No upfront payment. Ships cars, boats and motorcycles. Cost to ship a sedan in an open carrier ranges from $495 to $1,300. Has discounts for seniors, students and emergency/protection workers.

Get a Quote

Call Now Toll Free

(770) 486-1010

Accredited Partner

Available in 20149

Sherpa Auto Transport
Read 1,239 Reviews

Door-to-door auto transport. Concierge-like customer service. No upfront deposit. Price-lock promise means you won't pay more than what you're quoted. Free car wash after delivery with the Exclusive Clean Car Guarantee.

Get a Quote

Call Now Toll Free

(855) 261-9322

Accredited Partner

Available in 20149

uShip
Read 74 Reviews

Ships cars, boats and motorcycles door to door. Handles domestic and international shipping. Choose from competing rates. Average 1,000-mile transport cost is $1,016. Provides cargo insurance.

Get a Quote
AAA Anytime
Read Author Review

Ships vehicles anywhere in the U.S. and to 37 countries worldwide. Gives discounts to AAA members, military personnel and repeat customers. Specials include $900 from East Coast to California and $600 from Northeast to Florida.

Chat with a ConsumerAffairs decision guide

Live agent
Ace American Transport
Read Author Review

Ships vehicles door to door. Performs detailed inspections at pickup and delivery. Insures cars for up to $500,000. Transports all types of vehicles, including exotic cars. Maintains a fleet of moving trucks.

Chat with a ConsumerAffairs decision guide

Live agent
AMPM Las Vegas Auto Transport
Read Author Review

Provides open and enclosed door-to-door transport. Offers expedited shipping. Picks up cars from all 50 states. Customizes each shipment based on individual needs. Allows 100 pounds of additional personal items.

Chat with a ConsumerAffairs decision guide

Live agent
Auto Shipping Group Las Vegas
Read Author Review

Ships cars, trucks, motorcycles, RVs and boats. Offers open and enclosed transport, classic car shipping and door-to-door service. Gives $25 off when you call for quote. Accepts all major credit cards, checks and PayPal Credit.

Chat with a ConsumerAffairs decision guide

Live agent
Christopher Moving
Read Author Review

Provides vehicle transport as an additional service for people who are moving. Meets all local, state and federal regulations. Ships vehicles locally and nationwide.

Chat with a ConsumerAffairs decision guide

Live agent
Royal-Quality Logistics
Read Author Review

Transports vehicles to and from every major U.S. city, including those in Puerto Rico, Hawaii, Alaska, Puerto Rico and Guam. Provides vehicle tracking and updates. Offers additional gap insurance coverage.

Chat with a ConsumerAffairs decision guide

Live agent

Las Vegas is one of the most rapidly growing cities in the U.S. While it has always been a draw for those interested in the fun, entertaining atmosphere, it's also now a place for families and young businesspeople.
The relatively low cost of living combined with a booming job market makes Las Vegas an attractive place to move. The Vegas Golden Knights, Las Vegas Aces and the promise of the Las Vegas Raiders have brought a sense of city pride. Vegas is attracting all types of people, and many of those moving to the city need a simple way to ship their vehicles.
How to choose an auto transport company in Las Vegas
When choosing an auto transport company in Las Vegas, start by searching for shippers that offer the services you need. Not all car haulers operate outside the continental U.S. or provide the same level of insurance coverage.
Be sure to read reviews from previous customers. This lets you know if the company meets its deadlines and gives real-time updates while the vehicle is in transit. You can also see if customers complain about damaged vehicles or final costs that exceed the quoted price.
All auto shipping companies should be registered with the Federal Motor Carrier Safety Administration (FMCSA). Both brokers, which arrange transport through a third-party company, and carriers, which ship the car itself, must have an MC docket number if they transport vehicles over state lines. Carriers must also have a USDOT number from the U.S. Department of Transportation. These numbers are often displayed on a company's website — if they're not, ask for them. You can use these numbers to verify any company with the FMCSA.
Once you've found several well-reviewed, registered shipping companies that provide the services you need, contact the businesses online or over the phone for quotes. Ask if the quote is binding and includes all potential costs. Don't forget to ask about discounts for first-time customers, students, military personnel or multiple vehicles.
How much does car shipping cost in Las Vegas?
Car shipping in Las Vegas costs between $500 and $1,200. The table below has estimated costs for shipping an operable sedan to or from Las Vegas in an open-air carrier.
Estimated car transport cost to/from Las Vegas
| From | To | Estimated cost |
| --- | --- | --- |
| Los Angeles | Las Vegas | $511 |
| New York | Las Vegas | $925 |
| Seattle | Las Vegas | $695 |
| Chicago | Las Vegas | $649 |
| Las Vegas | Phoenix | $511 |
| Las Vegas | Atlanta | $879 |
| Las Vegas | Dallas | $649 |
| Las Vegas | Denver | $603 |
Multiple factors influence the cost of car shipping in Las Vegas, including:
Shipping distance: The farther your car is being shipped, the higher the price. Prices increase significantly for shipping between Las Vegas and outside the continental U.S. or overseas.
Scheduling: You can save on the cost if you're flexible with pickup and drop-off dates. Standard service usually includes a window of several days — if you want guaranteed dates, expect to pay more.
Open-air vs. enclosed transport: Enclosed shipping, which keeps a vehicle protected from the elements, costs at least 50% more than open-air transport. Consider enclosed shipping for expensive or exotic cars.
Pickup and drop-off locations: Shipping costs are cheaper if the pickup and delivery points are close to Downtown Houston and another urban center. Door-to-door shipping is more expensive — you can reduce the shipping price if you're willing to have your car shipped to a regional storage facility.
Type and condition of vehicle: Smaller, lighter makes and models are less expensive to transport than larger ones. Shipping companies in Las Vegas can haul inoperable cars, but they typically charge more for the service.
Time of year: Car shipping costs in Las Vegas rise at certain times of the year, like when students are moving in and out of the University of Nevada, Las Vegas. Summer is considered the peak season for auto transport companies, so expect prices to be higher then.
Las Vegas auto transport FAQ
How long does it take to ship a car from Las Vegas?

Shipping a car from Las Vegas takes anywhere from one to nine days, depending mostly on the transport distance. In general, a carrier can travel between 300 and 500 miles per day. Weather and traffic also affect transit time.

How do I ship a motorcycle from Las Vegas?

Many auto transporters in Las Vegas also ship motorcycles. Before choosing a motorcycle shipping company, look for reviews from bike owners. Ask the company what steps it takes to protect motorcycles before signing a contract.

Can you ship a car to another country from Las Vegas?

Yes, some shipping companies in Las Vegas transport cars internationally. There are significant differences between international and domestic auto shipping. Speak directly to a shipping company for details.

What do I do if my vehicle is damaged in transit from Las Vegas?

Carefully inspect your vehicle immediately after it's delivered. If you notice damage, take photos of the damages and document it on the bill of lading. Call the auto shipping company immediately to start a claim and file a complaint with the FMCSA.

Do I have to be present for pickup and delivery?

Yes, you or a representative must be present for pickup and delivery.
Thank you, you have successfully subscribed to our newsletter!
Las Vegas car shipping company information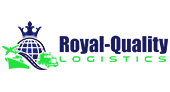 Royal-Quality Logistics is a Vegas-based company with a network of more than 5,000 drivers. The company handles auto transport to and from all major U.S. cities, including ones in Hawaii, Alaska, Puerto Rico and Guam. Contact Royal-Quality Logistics for a free quote, which always includes door-to-door service, vehicle tracking and a dedicated customer service liaison.
Address: 3635 S. Fort Apache Road, Ste. 200-6, Las Vegas, NV 89147
Phone: (702) 675-0069
Hours: 24/7
Website: rqlautotransporters.com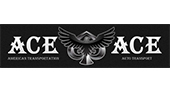 Ace American Transport, a registered broker and carrier, offers safe, fast, door-to-door car shipping. The company, which maintains a fleet of transport vehicles, performs detailed inspections at pickup and drop-off. It also has agents who answer all questions while your vehicle is en route. Expedited delivery is available. Request a quote online or call for more information.
Address: 3710 W. Tompkins Ave., Las Vegas, NV 89103
Phone: (702) 763-6557
Hours: M - Sat: 8am - 5pm
Website: aceamericantransport.com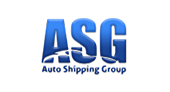 Auto Shipping Group provides open and enclosed shipping for all types of vehicles, including classic cars and motorcycles. Same-day pickup in Houston may be available. Call and speak with a shipping consultant and get $25 off your quote.
Address: 3651 Lindell Road, Ste. D1133, Las Vegas, NV 89103
Phone: (702) 577-3438
Hours: M - Sun: 8am - 11pm
Website: autoshippinggroup.com/location/auto-shipping-las-vegas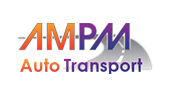 AMPM Las Vegas Auto Transport is a registered broker and carrier that offers door-to-door shipping in open or enclosed trailers. The company operates in all U.S. states, including Alaska and Hawaii. Customers can ship 100 pounds of personal belongings at no additional cost. Dispatch agents provide customers with location updates during transport. Contact the company for a free quote that's good for 14 days.
Address: 2961 Industrial Road, Las Vegas, NV 89109
Phone: (877) 241-2676
Hours: M - F: 6am - 5pm; Sat: 9am - 12pm
Website: ampmautotransport.com/las-vegas-auto-transport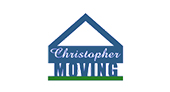 Christopher Moving is a licensed and insured full-service moving company that offers auto transport. The locally owned and operated company serves the entire Las Vegas area, and it ships within Nevada and across state lines. Request a free quote online or contact the Las Vegas office by phone.
Address: 3750 W. Tompkins Ave., Las Vegas, NV 89103
Phone: (702) 810-2922
Hours: M - F: 9am - 5pm; Sat: 9am - 12pm
Website: christophermoving.com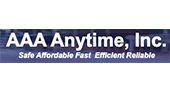 AAA Anytime is a licensed and bonded auto transporter that ships cars anywhere in the U.S. The company also provides international shipping to 37 countries. It offers open and enclosed transport. AAA Anytime provides discounts to AAA members, military personnel, repeat customers or those shipping overseas. The company offers special deals for coast-to-coast shipping or transporting from the East Coast to Florida.
Address: 7635 Dean Martin Drive, Las Vegas, NV 89139
Phone: (800) 729-2160
Hours: 24/7
Website: aaaanytime.com
If you're moving long-distance to or from Las Vegas and need to transport your car, you can reduce stress and wear and tear on your vehicle by hiring an auto shipping company. We've put together a list of the best car shipping companies in Las Vegas so you can find a registered, experienced transporter with a record of damage-free delivery.
You're signed up
We'll start sending you the news you need delivered straight to you. We value your privacy. Unsubscribe easily.