Find the Best Auto Transporters in Cincinnati, OH

Top 13 Cincinnati Car Shipping Companies

Accredited Partner

eShip
Read 2,931 Reviews

Offers expedited and enclosed options. Door-to-door delivery. No upfront deposit. Ships cars, motorcycles and boats. Platinum Protection Plan helps cover damage. Provides personal agent, vehicle tracking and free instant quotes.

Get a Quote

Call Now Toll Free

(561) 409-5116

Accredited Partner

Montway Auto Transport
Read 244 Reviews

Open, enclosed and expedited shipping with guaranteed pickup dates available. Offers nationwide coverage and a large carrier network. Customers can contact drivers for real-time updates.

Get a Quote

Call Now Toll Free

(866) 618-7655

Accredited Partner

Sherpa Auto Transport
Read 1,116 Reviews

Door-to-door auto transport. Concierge-like customer service. No upfront deposit. Price-lock promise means you won't pay more than what you're quoted. Free car wash after delivery with the Exclusive Clean Car Guarantee.

Get a Quote

Call Now Toll Free

(855) 261-9322

Accredited Partner

AmeriFreight
Read 2,473 Reviews

Offers door-to-door transport. No upfront payment. Ships cars, boats and motorcycles. Cost to ship a sedan in an open carrier ranges from $495 to $1,300. Has discounts for seniors, students and emergency/protection workers.

Get a Quote

Call Now Toll Free

(770) 486-1010

Accredited Partner

uShip
Read 61 Reviews

Ships cars, boats and motorcycles door to door. Handles domestic and international shipping. Choose from competing rates. Average 1,000-mile transport cost is $1,016. Provides cargo insurance.

Get a Quote
American Auto Transport Cincinnati
Read Author Review

Transports cars, trucks, SUVs, vans, motorcycles and RVs to and from Cincinnati. Provides door-to-door delivery service. Picks up vehicles in Cincinnati within three days of a customer making a reservation.

Brothers Auto Transport
Read Author Review

Services the Northeast, Central Atlantic and Upper Midwest. Owns a fleet of 100+ transport vehicles. Member of Auto Haulers Association of America. Provides electronic proof of delivery, GPS tracking and delivery notifications.

Budget Auto Transport Cincinnati
Read Author Review

Offers competitive, all-inclusive pricing with no hidden fees. Ships vehicles on time across the entire U.S. Open for extended business hours. Provides friendly customer service to answer your questions.

Global Auto Transportation Cincinnati
Read Author Review

Offers multiple vehicle transport options, including door-to-door delivery, open or enclosed carriers, expedited shipping and specialty services for exotic cars, military members and snowbirds. Gives military discounts.

McElley Transport
Read Author Review

Serves the continental U.S., Canada and Mexico. Offers trailer shipping, home delivery, and oversized vehicle shipment. Provides open or enclosed carrier shipping. Family-owned and -operated.

Ohio Auto Transport
Read Author Review

Has a spotless safety record. Fully insured. Partners with insured and bonded carriers. Provides multi-vehicle and military discounts. Picks up vehicles in Ohio three times a week and delivers to almost every state weekly.

Prime Auto Transport
Read Author Review

Provides nationwide door-to-door transport service in open and enclosed carriers. Has experience shipping exotic vehicles and race cars. Offers a customer satisfaction guarantee.

USL Cars
Read Author Review

Helps with local, national and global car shipping. Ships by flatbed, open carrier or enclosed carrier. Offers military discounts and one-day guaranteed pickup dates.

Cincinnati is one of the best cities in the U.S. to find a job, and many people move here for career opportunities. Some of Cincinnati's major employers include Procter & Gamble, The Kroger Co. and the University of Cincinnati. Many doctors move to Cincinnati for one of its nationally ranked hospitals, such as the University of Cincinnati Medical Center, Mercy Health or the Cincinnati Children's Hospital. Others come for Cincinnati's varied entertainment options, including sporting events at Paul Brown Stadium, thrills at the Coney Island amusement park and a bustling nightlife in neighborhoods like Over-the-Rhine.
Regardless of why you may be moving, if you have a vehicle that you need to bring along, consider hiring a vehicle transport company to save yourself time and hassle.
Choosing a car shipping company in Cincinnati, OH
Think about your needs before looking for a Cincinnati shipping company. Open carriers, for example, are a cost-saving option for standard cars, but enclosed carriers are necessary to protect high-value luxury or classic cars.
Likewise, door-to-door shipping is convenient, but it's not offered by every carrier and more expensive than terminal-to-terminal service.
You also need to decide whether to use a vehicle transport broker or work directly with a Cincinnati auto shipping carrier. The majority of car transport companies in Cincinnati are brokers that arrange your shipment with a trusted carrier in their network. Brokers are convenient and provide multiple options, but working with a broker lets you speak directly to the company shipping your car and is often less expensive.
When hiring a broker, it's essential to ask how the company screens and selects its carriers to ensure your vehicle is in good hands.
What licenses should an auto transport company have?
All legitimate carriers and brokers must have an Ohio business license and an MC docket number. Carriers also need a USDOT number and must supply proof of insurance upon request. 
Visit the Federal Motor Carrier Safety Administration for information on how to protect yourself against some increasingly common vehicle transport scams.
How auto transport works in Cincinnati, OH
Working with a car shipping company is a straightforward process:
Start by getting an estimate from a vehicle transport company in Cincinnati. A customer service representative then contacts you for specific information so they can create a more precise quote.
Work with the company to set pickup and delivery dates and locations. You can have your vehicle shipped to your house with door-to-door service or to a regional storage facility.
On pickup day, the driver inspects your car and gives you a bill of lading. In return, you hand over your keys. Delivery can take up to nine days, depending on the distance of the transport.
Once the company delivers your vehicle, inspect your vehicle and note any damage on the bill of lading before signing off on the delivery.
Vehicle transport cost in Cincinnati, OH
Vehicle transport in Cincinnati costs from $550 to $1,200, depending on the distance, carrier shipping method and booking date. The chart below lists typical rates for transporting an operable, midsize SUV to and from Cincinnati in an open carrier booked 45 days in advance. 
Typical car transport rates to/from Cincinnati
| From | To | Typical rates |
| --- | --- | --- |
| Within Ohio | Cincinnati | $561 |
| Indiana | Cincinnati | $607 |
| Tennessee | Cincinnati | $607 |
| New York | Cincinnati | $653 |
| California | Cincinnati | $975 |
| Cincinnati | Florida | $699 |
| Cincinnati | South Carolina | $699 |
| Cincinnati | Texas | $791 |
| Cincinnati | Washington | $1,113 |
The type of vehicle you're shipping significantly impacts the cost of auto transport in Cincinnati. Ohio residents shipping large SUVs pay more because the vehicle takes up more space and increases the carrier's gas use. If you're shipping a luxury, classic or exotic car by enclosed carrier, it may be up to 80% more expensive than using an open carrier.
Other pricing variables include:
Special handling requirements
Pickup and delivery locations
Seasonal pricing
Delivery time flexibility
Express shipping
Thank you, you have successfully subscribed to our newsletter!
Cincinnati auto transport company information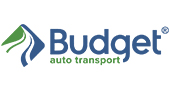 Budget Auto Transport's friendly customer service team makes it a point to give you straightforward advice on all your vehicle shipment questions. Its pricing has no hidden fees, and quotes are all-inclusive. Budget promises to deliver your car on time, no matter where in the U.S. it needs to go.
Address: 3848 Paxton Ave., Cincinnati, OH 45209
Phone: (513) 440-3028
Hours: M - F: 6am - 10pm; Sat: 6am - 9pm
Website: budgetautotransports.com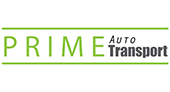 Prime Auto Transport specializes in snowbird relocations and offers excellent seasonal rates for auto shipments. It has also shipped thousands of valuable race cars and exotic vehicles. The company's 100% satisfaction guarantee ensures you're happy with your car shipping experience.
Address: Serves Cincinnati residents
Phone: (513) 447-8018
Hours: M - Sun: 7am - 9pm
Website: primeautotransport.com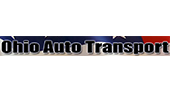 Ohio Auto Transport ships out vehicles one to three times a week. The company is registered with the USDOT and transports cars to all 50 states. Its quotes have no hidden fees and include all taxes, add-on fees and fuel surcharges.
Address: Serves Cincinnati residents
Phone: (800) 590-6492
Hours: Call for hours
Website: ohio.auto-transport-shipping.com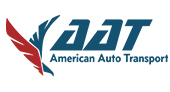 American Auto Transport is equipped to safely transport your car in an open or enclosed carrier. Getting your vehicle shipped with AAT is a simple three-step process that starts with getting a quote, providing your contact information and holding your reservation with a credit card. The company has shipped more than 1 million vehicles.
Address: Serves Cincinnati residents
Phone: (866) 327-7863
Hours: Call for hours
Website: autotransportaat.com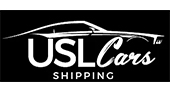 USL Cars gets your car to wherever in the world you need it shipped. The company has flexible shipping options, available car storage and live customer support. It fully insures every vehicle it transports. USL Cars gives discounts to military personnel and veterans.
Address: 4240 Airport Road, Ste. 108, Cincinnati, OH 45226
Phone: (866) 319-6001
Hours: M - F: 8am - 10pm; Sat: 8am - 8pm; Sun: 11am - 10pm
Website: uslcars.com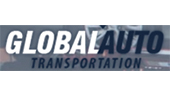 Global Auto Transportation ships cars to all 50 states. The company offers premium services and a price-beat guarantee to luxury car owners. Snowbirds interested in heading south for the winter enjoy Global's door-to-door, hassle-free car shipping service. The company promises to deliver all types of cars safely and securely.
Address: Serves Cincinnati residents
Phone: (877) 645-2288
Hours: Call for hours
Website: globalautotransportation.com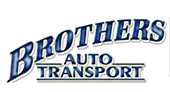 Brothers Auto Transport is dedicated to reliability and continual improvement. The company's trucks go through a 100-point preventative maintenance program every 12,000 miles. Customers have access to GPS tracking, digital delivery notifications and automated billing to stay connected throughout the entire vehicle transport process.
Address: 3024 Vine St., Cincinnati, OH 45219
Phone: (513) 914-3815
Hours: M - Sun: 7am - 8pm
Website: brothersautotransport.com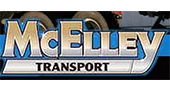 McElley Transport is a family-owned business with more than 40 years of experience in the vehicle transport industry. The company's insurance and payment policies are clearly outlined on its website. It responds to online quote requests within 24 hours.
Address: 7652 Sawmill Road, Ste. 337, Dublin, OH 43016
Phone: (812) 539-2886
Hours: Call for hours
Website: mcelleyauto.com
You're signed up
We'll start sending you the news you need delivered straight to you. We value your privacy. Unsubscribe easily.