AAA - American Automobile Association
Consumer Complaints and Reviews

I have been a AAA member for over 8 years and used the service twice over this time period. I make on time payment and should receive the service and respect I deserve from Collen in the Washington DC customer service area and all the other customer service reps. Customer service is zero. I had my keys and documents locked in the car, and called for help since I did not have my spare key with me at the time. I did not have all my information because it was looked up in the car, the representative was so rude and definitely not helpful at the time I needed help. I was transferred several times and ended up staying on the telephone for 50 minutes before I was told they would get me assistance in another 2 hours. I eventually got some help but I am going to cancel my roadside membership and use my regular insurance company's offer for roadside assistance.

In 2014, we decided to get AAA due to age of our vehicles and never knowing when something might arise that we would need a tow. Lo and behold during a snow storm in early 2015, our minivan was stuck. We called AAA for a tow. They refused saying if we were stuck, they may get stuck and therefore would NOT send someone out. I told them I highly doubt that a towing vehicle, with its weight, would get stuck in a few inches of snow, as our AWD SUV was just fine. We ended up having to use our SUV (without a tow hitch) to pull the van out of the stuck spot. While on the phone and telling them how disappointed we were in their response they needed to go ahead and cancel our service as obviously it was doing us no good. Fast forward to today.
As I'm looking at our bank account, I notice a payment to AAA on the 1st for renewal. I go back to October of 2015 and see the same charge. I call them asking why we are being charged when we never renewed? Was told by Lexie that I chose the auto renewal option. She will refund this year, but last year is too bad because I didn't call then. I told her under no circumstances have I EVER checked anything for autorenewal and I'm quite certain is was a prepopulated check somewhere in the fine print that I never saw. I asked repeatedly to speak to her manager. After the 10th time I had to ask if she was stupid or deaf? Lexie ended up hanging up on me.
The rep I spoke to when I called back was nicer but still somewhat rude and refused to rebate the 2015 charge because there was no note in the system from that call in early 2015 that I wished to cancel, and surely their "brilliant" 10th grade educated morons would write that in the notes. AAA was fantastic in the 80's and early 90's. Obviously based on the horrible reviews I've seen here, I am not alone in thinking they need to be investigated and put out of business. I fully intend to contact BBB as well as the local news investigation teams to have them look into this. AAA is shady and they are thieves.

Called AAA. They said we are in dangerous spot, would make our roadside call a priority. An hour later I called them back. They put me through to another AAA office and they said "We are backed up but will be there soon." Another hour of waiting on side freeway in hot sun called again. The dispatcher said "Well we will get there when we can." Tow guy said he passed us a few times but just received call. It's been over 3 hours no one has come to help? Called again. They gave us more runaround... still don't know if anyone is coming.

I am extremely disappointed in your "service". I phoned on October 1st at 11:45 AM to ask for someone to come out and jump start my battery. I was initially told it would be 1 hour. After 11/2 hours, I phoned again, was placed on hold, and finally told that the towing company (METRO) was running late and would be at my residence in 30 minutes. After waiting another 45-60 minutes, I phoned again and asked to speak to a supervisor. I was told that the towing company (METRO) would be at my home "soon" (car was in my garage). Finally, at 4:00 PM, I receive a call from a METRO driver, who was VERY rude, telling me he'd be there soon.
A few minutes later, I receive a call from another towing company you work with (ADVANCED); this driver was at my home in 15 minutes. Interestingly, the METRO driver finally did drive by, saw the other tow truck, drove down to the end of a long cul-de-sac, waited for ten minutes, turned around, and left. No word to me. Ironically, ADVANCED is located in my county (Nassau), about 15 minutes away from where I live. METRO is in Jacksonville, approximately 45 minutes (without traffic) from my home. The ADVANCED driver informed me that this was the second such incident of the day (METRO was called by AAA, didn't show up for 3 hours, customer lived in Nassau County)! Obviously, AAA should have contacted ADVANCED first. Additionally, AAA should have been in contact with whomever the towing company was to be used. You never did. I was never contacted by METRO or AAA.
I would like a phone call. I would like to know that your company cares about customers. What would have happened if I had been on the side of a road somewhere?! I have always associated AAA with customer care and diligence; I trusted you and was, apparently, very wrong in doing so. Do you value me as a customer? If so, how will you reflect this value? I would expect much more than "We won't count this as one of your four yearly services" - especially given that with my "premiere" membership, battery charges don't count as a tow service at all! The car was NOT towed! I have sent this complaint directly to your company via the AAA page I log into. I expect something more than what I've received from your supervisors - "I'm sorry".

Called October 1 SPECIFICALLY asked for a tow truck. Customer service began asking questions and then insisted I tell her the sound the car makes when it would not stop. I said I do not know. I said this like 5 times. I said "just send the tow. All I need is a tow and I will pay the extra charge." I get a call from a SERVICE CAR not a tow truck. I got someone to help and they started the car so I call AAA to tell them I do not need them but I also. Then I call and ask for supervisor. This person named Randy comes and begins to argue with me that a service would helped since the car started.
I am the customer - if no one came and helped or if the car just would not start I would need a tow. I rather wait for a tow than wait for service and then wait for a tow. I should get what I ask for and what I pay for. I hate them. I file a complaint with BBB and I won't stop until I get guaranteed. They won't mess with me like this again or I want my money.
How do I know I can trust these reviews about AAA?
609,317 reviews on ConsumerAffairs are verified.
We require contact information to ensure our reviewers are real.
We use intelligent software that helps us maintain the integrity of reviews.
Our moderators read all reviews to verify quality and helpfulness.
For more information about reviews on ConsumerAffairs.com please visit our FAQ.

AAA is blatantly a rip-off when it comes to battery replacement! Our battery was less than one year old when it died. They came out to test it, jump started the car and left. We drove the car for about an hour thinking it should charge it back up enough to take it in for charging as they had suggested. Charging system was fine they said. Their meter read that it had 495 CCA. Next day I could not even jump it. I could have taken it in (if I could have jumped it) but thought about the possibility that the next day it would not start... I cannot afford to be without this car!
I then read the many reviews and realized it was a mute point... The AAA dealers are told to not replace anymore than 11% of their batteries or possibly lose their franchise! Went and bought my own... car starts just fine. AutoZone tested AAA battery... It had 9% that following morning! Heads up... DON'T BUY AA BATTERIES! Not worth it! BTW... I have a 2013 Chevy... Bet they won't want to reimburse me the 125.00 bucks for the bad battery they sold us! READ REVIEWS!!!

4.30 pm yesterday I called AAA due to a flat tire and I couldn't remove the bolts to change it, The 1st operator took my location which was Queens Blvd between 55 ave and 55rd, he took my cell number 2 times as he read it back wrong the 1st time, "help will be there in 50 mins at the latest". He said. 5.40 pm. I call again, 2nd operator tells me that they cancelled it because I didn't give them an exact address and that I wasn't answering my phone, He said it would be at least another hour to wait and it was my fault for not picking up the phone and not telling them the exact address of where I was parked. 6.00pm I call 3rd operator and ask "what cell number do you have for me?", it was the wrong number, so operator #2 didn't even bother to check if they had the right number, just laid all blame on me, I was then told help will be there in 30 mins.
7.00pm I call operator #4 (George), "Is your car a Chrysler PT Cruiser?" he asked, "Well that's your problem right there" he said, WOW!, so on top of total incompetence, rudeness and blame shifting I get an amateur comedian to make fun of the situation, excellent. 7.30pm mechanic arrives and takes 5 mins to get me on the road again. In 15 years as a member I have used them twice and both times they made a total mess of the situation, 100% failure rate. I will definitely be cancelling my membership, I will use my insurance company from now on.

Triple A is a joke. Yesterday 9/22/16 I called AAA for roadside assistance. My ignition was broke. So I told them I need a dolly truck because that's what I needed a week before with same problem. They say "Ok it will be a hour wait and you have to say with car until they get there." First guy comes, rude attitude and don't take car cause owner isn't there to sign waiver. Then we call back. They tell me it's $119 to tow 22 miles to my house. That is only like 18 miles but whatever. Then $95 to tow to shop where I purchased car from. It's 6 miles from where I broke down at. Me my sister and customer service rep all using Google maps. We get 6.1 to 7.5 miles. He gets 13 miles. "What. Hell no. Get manager." Manager says he know miles are showing up wrong but there's nothing he can do about it but send someone out then the tower can calculate miles.
Then a towing guy calls about 45 mins. unto the hour wait time to see what exactly was going on, I explained. He said it would be 45 mins. wait cause he has a trip before me. He wanted to send someone out to see if they can start it. Ok a tower named Tony comes out. Nice guy btw. Hooks car in 10 mins. then charges me $14 for the 3 to 4 extra miles that I wasn't covered for. Now what map were they using to get $95 for a $14 trip. Straight crazy. Oh and I wanted to upgrade to unlimited tow or whatever it's called for $40 extra bucks but it wouldn't start til 7 days later. What kind of crap is that. So they want you to pay 40 more dollars plus however much a tow is to your location plus wait up to only God knows when for them to come. They're undercover scammer to the fullest. Will not be dealing with them ever again. Will get towing option with my car insurance company. Btw first call was at 2:15 pm. Didn't leave til 7 pm.

License renewal - my experience was horrible. AAA members were given priority but when other people came in AFTER me I protested that I was next since the newest entries were not AAA members. NEVER AGAIN. Go to your local DMV. At least they are honest!!!

For some reason the app won't allow me to choose my account. When I try to go to the website on my PC it won't load at all. So I called the after-hours automated line to make a payment but it only gives me the option to use my checking account. Folks I have a feeling AAA is showing signs of financial problems. Is it just me or did everyone that had 100 deductible got kicked down to 250 deductible? They are losing me fast. I have 2 cars, earthquake insurance, renter's insurance, and Premier Roadside. For the cost of insurance this crap shouldn't happen. I even referred my brother 8 months ago and I was to get a pair of movie tickets. I still had not received them so I called and they said, "Sorry, it's only 1 movie ticket." I will be going in the office tomorrow and tell them what has happened, and go to GEICO. Has this happen to anyone else?

I recently switched to AAA Auto thinking it was cheaper than paying for tow service through my insurance company. It was cheaper but when I actually needed them the wait for a tow was ridiculous. On Sept 12 I had a flat tire coming out of the gym and when I called them they quoted me a time frame of 2:39 pm, I called it in at 1:39 pm. I thought an hour was long but whatever. 20 minutes later I get a call saying the original company they dispatched was not able to assist so they would dispatch another tow company. The time frame now is 3 pm.
A little annoyed, I waited inside the gym and as it got closer to 2:59. I get a call saying it's going to take another 30 minutes!! Absolutely ridiculous. Because I have to get home to get my son from school, I decided I would drive on my flat tire all the way home. Thank goodness I made it home. I then receive a call at 4:45 pm and the tow driver left a message saying they are in the parking lot looking for my car. Now I have to laugh because their commercials is a joke. I pray I never need them again.

My tire went flat coming home from work. I had a spare but for some reason it would not fit even though it came with the car. I called AAA and told them my situation. After hanging up with them I noticed the text they sent me for tracking. It had me in a totally different part of town. I told them, "I am between city X and city Y on highway XX." Simple, I'd think, but they got it totally wrong. Then after calling them back and telling them they had the wrong location they said "OK, we'll fix it." Then I didn't hear back from them so I didn't know if they were coming or not. All I needed was a spare that fit or a tire plug, they insisted on a tow even though I was 9 miles out of my 3 mile tow range. That would be 36 dollar by the way. $4/mile!!
The thing that really upset me was the lady didn't know if the guy coming was going to be able to patch my tire because "All trucks are equipped with different tools..." Well, how hard is it to have a tire patch AAA? You think AAA would do stuff like that... Well, an hour and a half passes (even though they said an hour), and what smells to be a totally drunk tow truck driver shows up. His breath stank of alcohol. By that time, I had already been helped by 2 good seminarians, one who helped me jack it up and the other who happened to have a spare that fit my car. I was basically good to go at this point except for the fact that my battery was dead from running the blinkers for 2 hours. The guy that came for AAA didn't have jumper cables either. And to boot he acted half way mad because my car was almost ready to run. The guy who gave me the spare tire jumped my car off and I left for home. Needless to say I am less than happy with AAA.

On or about August 11, 2016 I contacted Triple A Portland, Oregon to make arrangements for 3-day excursion from the central Oregon Coast to Salinas, California and back. My needs were specific. A SUV that could accommodate a king size latex mattress, and hotel reservations. Stephanie, researched the dimensions of several vehicles, recommended and booked the vehicle, then emailed trip tik maps to me, and helped me to assess where I would be staying and looked for hotel rooms. Stephanie looked at the reviews of the hotels before she recommended anything.
There were some problems with getting the vehicle at a convenient location, which she tried to resolve and dug deeply enough to find out why. I ended up not taking the vehicle because I found that folding the mattress would not damage it. So, the Sonoma truck with a canopy would work fine. I also ran ahead of schedule and had to cancel one of the reservations north bound. Stephanie, telephoned me at the end of my trip to ask how things went. She has since assisted me in booking a longer term stay across the country, and because I had a budget, spent above an average amount of time to do so. I am very happy with my hotel. Stephanie has a can-do attitude that serves the membership of Triple A Portland, well. Thank you Stephanie. You are priceless.

I moved from Nevada to California, renewed my membership through phone with the California code, and paid of course. The guy who helped me made a mistake and charged me like I lived in Nevada (which is a higher price) and sent me cards with Nevada's code. I called again and the second person who helped me told me to "cancel your Nevada membership" (which I did). "We will refund your money, and pay for the California membership", which I did. That was two months ago, I'm still waiting for the refund! Called twice again, and the assure me they will refund it, again they never have. So as of now I paid twice! So disappointed. I will write a complaint in BBB page.

Phoned Triple AAA 11 o'clock p. m, was informed not to expect anyone until 1:50 a.m. which is 2 hours and 50 minutes later. AAA, what a joke. I am stranded in an area I know nothing about. I have had guys circle my car because I am a female in here alone. To be sitting in a dark empty parking lot until 2 o'clock in the morning is unheard of and I am terrified. It is now 1:28 am, I am on pins and EXHAUSTED. AAA has really gone to the dogs. AAA is now a joke!!!

Called AAA because my truck wouldn't start. I called NC where I created the membership. I gave the guy all the info. He then afterwards say he needs to transfer me to TX since I am there. Why waste my time. I get another guy who ask the same questions. I tell him I am going to car toys. He says car toys doesn't fix cars. I can't tow it there... I was like what. Then he goes reciting some **. Then I tell him I have a breathalyzer on my truck and they are going to fix it. He then authorizes the tow but I have never been refused because of location... The first guy asked me all the same questions and didn't have an issue. What a waste of time.

I have been a AAA member since 1964. I am 70 years of age. The last time I experienced a breakdown was in 2013, middle of summer when it was 90 degrees. I have two children. I had to wait nearly 3 hours before a tow truck arrived. Even then they could not take my children so we had to arrange separately for them to get home. AAA only has a limited number of contracted providers per geographic locality. They have some backup providers. If all their contracted providers and backups are busy, you must wait until they can get to you; no matter how long that might take. AAA is too cheap to call non-contracted providers to assist you no matter what the circumstances. I expect more out of an auto club for which I pay this kind of money.
At my age, I don't want to end up in the hospital over heat stroke when, under ideal conditions of no accidents, no weather emergency; AAA can't get to me because they hold fast to using only contracted providers. They tack on all sorts of bells and whistles as "fringe benefits" to your membership, failing to understand that all I really need from a motor club membership is service when I have an emergency. AAA is good at saying they are sorry but can't do anything to correct this situation. I would no longer recommend AAA. They are not reliable for senior citizens. You cannot count on them if you have a road emergency. It is as simple as that.

If I could give no stars I would. 8/27/16 We call at 9 am in the morning because we lock the key in the car while it was still running, was told 30 min. Hours late and MANY calls someone finally shows up at 2:03 pm (mind you the car was running the whole time) the person that came out told us he was a subcontractor for AAA and that the company was just bought by someone and they are trying to save money and have the AAA guys do all the work so they don't have to pay subcontractors. ** it took the guy less than 15 min. to get in the car, thank god we were not on the side of the road or even had our kids with us. Stop trying to save money and take care of your customers.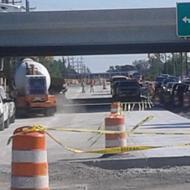 We belong to AAA auto services club. Today IN YOUR SERVICE AREA needed a tow, only HALF mile away, to a car shop. THE TOW TRUCK NEVER CAME!! Talk about unprofessional, undependable, pathetic service. AAA left us stranded, alone, confused in a construction zone, in middle of traffic hour, near an emergency hospital! Your services are a parody! CALLED YOU every half hr! No tow truck came for 2 and HALF HOURS! Until a RANDOM truck driver CAME to US and helped US! A RANDOM STRANGER rescued us! Random! A stranger! No thanks to AAA! So you know what, yeah we left, hope your dumb tow truck came later, we were out of there. Your tow truck NEVER came, 3 people specified exactly where we were, no one called us, we kept calling you. Parody!

I purchased the best AAA offered. I called once for a jump. They explained policies for 45 min until my phone died. The next day I asked for a refund. They explained policies for another 30 min. I got nothing for my $138.00. AAA was great in the 80s but now they are just a rip off. My insurance company sent someone right out. Check your other policies. Call your agent for roadside coverage. DO NOT BUY AAA!!! They might leave you stranded the same way they did me.

So after dealing with AAA roadside on this issue since 07/15/2016 and a total of 8 service calls; I have come to a decision that I should reach out to BBB and have it resolved that route. I have spoken to several Reps and Supervisors at the call center who just keep saying they understand but don't want to resolve the issue. All I want at this point is a replacement or refund for the battery. All transactions happened in 2016.
01/14: Bought battery from AAA. 07/15: Placed a call thinking my battery was dead. 07/26: Battery died again and placed another call. Excel road service came out and driver was rude to begin with and stated it was the alternator. 07/28: Drove the car to Autozone for alternator test and it was all good and they stated it was the battery. 07/30: Battery died again and another road service call was placed and the same rude driver came out and kept saying it's the alternator. 08/01: Drove to Honda and they tested the Alternator and said it was working perfect and there was no issue with that; but their mechanic suspected the battery since it was not holding charge and kept draining faster than it should.
08/01: Spoke to a Supervisor who noted on my account not to send the same rude driver out. 08/04: Towed my car to my mechanic and he stated Alternator was fine and it was the battery. 08/19: Placed another call for battery replacement and SAME rude driver came out and did not want to do anything instead kept arguing that it's the Alternator not the battery and till that is not replaced he will not do anything. So I sent him back. 08/25: Called Roadside again and explained to the rep on the phone who said she will send another service out B&R out who will replace the battery. Instead they came out and stated they don't replace battery instead they gave a jump start and battery died in seconds. 08/25: Called Roadside again and asked for supervisor. But from her tone she implied that I'm Lying and Excel Roadside service driver is saying the Truth.
After all these calls to AAA Roadside I believe AAA is not going to replace the battery and I will have to resolute to BBB and get it resolved that way. All I want now is either replace the battery or refund me the amount paid and I will go over to Sears and pick up a new battery. On top of this I'm going to cancel my AAA Membership at the end of this year due to this kind of run around for a member who has been with AAA for 15+ years. I will post this on Consumer report so People know how poor service I have received for being a Loyal AAA customer. All of this happened in Vernon Hills, IL so if you Get AAA Be careful if they assign you to Excel Road Service and never buy AAA Battery. I learned it the hard way of their P*** poor service.

Upon referral of a friend who's a AAA member for over 20 years I got AAA Plus membership last year. On 21st of February I was travelling south bound on I-95 when I was close to Winch Rd intersection of I-95 in Maryland I realized my vehicle's lug nut was open so I pulled over right underneath Winch Road bridge on I-95 south bound I believe the town name is Port Deposit MD. I came out of my car suddenly and I didn't realize I locked my car key in the ignition with the running engine. I called AAA around 11:32 PM explained my problem that I need my tire to be fixed plus I'm locked out. I was provided reference number ** for my call. After a while I called again to check the status of my call I was told ROADSIDE SOLUTIONS ELKTON, MD. dispatched a driver for my help.
About 20 minutes later a driver pulled over behind my car in a pickup truck with a yellow light flashing on top of his truck. I explained him my problem I was facing. I realized he was so high he didn't even hear what I said. He ordered me to protect his back while he was trying to open the door so that no car gonna hit his back. As soon as he opened the door and ran back to his truck and locked himself inside the truck. I walked slowly to his vehicle and requested him to fix my tire as well. He opened about 6 inches of his window and yelled "I CAN'T DO THAT" I realized his poor situation he was in. I found it was better to fix the tire myself. I requested him if I could borrow his jack and tire wrench that I didn't have in my car unfortunately that night. He yelled again, "I don't have in my truck." (Imagine a AAA driver for roadside assistance having no jack and tire wrench on a service call for tire problem.)
I again realized he was not in his sense what he was doing. I again requested him to at least stay behind my car for my back up for few minutes at least let me check if I could fix my tire myself. He yelled again I can't stay for long time. He moved his truck at 10 yards behind my vehicle like I was a dangerous person. As soon as I came to my car I realized he was long gone. I called again AAA for help and said what their driver did to me in the middle of the night the operator asked she will call me back with the new dispatch status.
About 5 minutes later I was surrounded by bunch of K9 and state troopers. They said they got complaint from AAA that I ran over their driver with the tire wrench and metal rod and tried to hurt him. I explained humbly to the cops the situation I was facing for the last 90 minutes and I offered them to search my whole car and if they find any tire wrench or any metal rod I'll happily surrender my for arrest. One of the cops was kind enough to understand my situation and realized how AAA was behaving with me. He called another tow truck for my help. I had to pay $175 to take my car to the next exit where I had to pay again to fix my car.
I called again AAA and spoke to Mr. ** AAA midnight dispatcher who refused to help me and said he called cops on me for my help not to arrest me. He also said ROADSIDE SOLUTIONS ELKTON, MD who dispatched the driver might have filed complaint against me. That was the last time I used AAA and will never use in my life again. That was the worst lesson of my life. I recommend everyone not to use AAA especially if you're in Maryland. Drug addicted drivers might put you in trouble instead of helping you out.

Seemed to be a good idea to have road service on our vehicle for travel. I made the mistake of signing up for AAA online in 2014. Discovered after a couple months of being a member that we already had "road service and emergency coverage" thru General Motors extended warranty. Called to cancel our membership for any refund to our Visa card. Unfortunately failed to follow up on that only to discover that we had automatic deductions taken out for a further 3 years.
When it was discovered, and a refund was requested, I was informed that when we failed to "uncheck" the box on the online membership form for automatic withdraw, they legally were under no obligation to refund anything but current year. The agent specified that using "automatic payment" was a legal contract and they were under no obligation to refund anything but current year; regardless as to whether I was aware of the membership or not. Lesson learned: Read the fine print; carefully examine ALL boxes checked or unchecked; because if you are not careful, you may be obligated by law to pay whether you want the service or not. Total loss to me was $ 400.00 for membership we never knew about.

I have been subscribing to AAA Roadside assistance for over 20 years. Recently, I had family visiting us along with small children and we took them out for shopping in Cary Towne Center. While coming out of the mall, we found our car battery had died. I called AAA with my Plus membership number at about 8:00 PM on Saturday August 6th, 2016. They promised to send me a tow truck within one hour. The whole family waited outside until 9 PM and no one showed up. We called again and they said, it could take another 30 to 45 minutes. We found family to be in unsafe condition and had to call one of our friends to come and pick us up. We eventually ended up canceling the service call and managed to take our vehicle next day. But, I lost faith in AAA and they really do NOT appreciate their customers' sensitive needs.

At approximately 7:40 p.m. on Sunday (8/14/16) I called AAA due to a dead battery. The dispatcher advised this wasn't a problem and they would send someone from Affordable Battery by 8:30 p.m. The technician arrived at 8:16 p.m. and was very nice. I mentioned to him, as well as to dispatch, that I had been away for 2 months and my car had not been started during that time. He stated that was no problem, and proceeded to hook up the jumper cables. After a minute (3 or 4 tries) my car started right up. He let it run for a minute, maybe less, and removed one of the cables, at which point my car went completely dead again. I asked what happened, then he reconnected the cable back up to the battery which produced a significant amount of sparks.
The car started up immediately. He told me to turn off the car, which I did, and he proceeded to advise me that my battery was completely dead and I would need a brand new battery. He also claimed that the dead battery in my car had been discontinued. This battery was put in my car in April of 2015, also by Affordable Battery sent out by AAA. I asked the technician why I could possibly need a new battery, when the current one wasn't even 2 years old. He stated that the only way it would be covered under warranty would be due to a manufacturer defect, and 1 or 2 other reasons, and that "severe damage" was not covered under the warranty.
I was told "severe damage" included not starting the car for 2 months, as was my situation. I asked for the price and he rattled that off in a split second, down to the penny. The battery I purchased in August of 2015 was $15.00 less than the one I was told I needed. There was no offer of a prorated amount, or even a suggestion that may be an option. He then realized he didn't have any batteries with him and would have to go get one and come back. He went all the way back to his shop, came back over an hour later, and installed the new battery fairly quickly, took my check, gave me a receipt and his business card, and left. The technician was very nice, but I feel as if I got ripped off.
First of all, when I initially called AAA, I stated it was a dead battery issue. That being the reason for the call, the technician should have ensured that he had the proper battery in his truck. He left around 8:35 or 8:40 p.m., to pick up the new battery. Prior to his leaving, I advised the technician I had an early morning appointment across town and needed the car first thing. He did not return until approximately 9:40 p.m. Completely unacceptable that he arrived without the battery, and that I then had to wait for approximately hour for him to return.
There was a "Limited Warranty" condition circled on my receipt from August of 2015, which I pointed out to him. His only response to this was "we don't make any money off batteries." I find it hard to believe that a subcontractor for AAA doesn't make any money on installing batteries. Why can't AAA send out an actual AAA employee, as opposed to a subcontractor, who clearly has to make money to survive? I have read other reviews this evening, after this experience, and there seems to be a common theme that AAA Affordable Battery is a rip-off.
I have had my AAA membership for approximately 32 years and have barely ever had to use them. However, I will be filing a formal complaint with them and I will be demanding a prorated credit be returned to me. I fully believe that AAA Affordable Battery is a rip-off, and that AAA should stick to sending out THEIR OWN ACTUAL EMPLOYEES for simple things, such as a dead battery, to alleviate the appearance of impropriety and/or price gouging. Obviously, when I tell the technician I need my car for early Monday morning, and it's Sunday night at 8:15, any subcontractor knows they have you over a barrel.
I want to reiterate, the technician was VERY nice, despite my obvious infuriation at the news my battery was completely dead and would need to spend $150.00 to get a new one. Being a female, and not having much knowledge about car batteries, I'm a prime target. And by the way, the battery that was replaced in August of 2015 was over 6 years old, and was a battery that was purchased from AutoZone and installed by a trusted mechanic. The technician who came out in August of 2015 was amazed that the battery had lasted as long as it did. Seems to me AAA Affordable Battery is installing sub-par batteries, in the hopes that they will have plenty of "repeat business". I think a complaint to the BBB will be my next step after my complaint to AAA tomorrow. If I can, I will update this post if additional information, positive or negative, becomes available.

Pros: The benefits were great and came in handy when needed. Unfortunately, due to an employee I sadly have to give 2 stars. She truly ruined my views on the professionalism of this company. Sure sucks. Cons: Unfortunately, I received my first (and only) traffic ticket. Super minor violation. My bill went from $100/month to $180/month. I decided to continue service and pay for my mistake because so far I enjoyed the insurance benefits and the CS team.
After paying $180 for 2 months, my bill went up to $260/month. Curious, I called for an explanation. I was already paying an increased rate due to my one point, so why did it raise again if nothing else changed on my record? Instead of getting answers, I got yelled at by a CS rep. She told me "IT'S MY FAULT." and "That's what happens when you get a point. You got a point... RIGHT?!" Just flat out rude and condescending. I asked to speak to someone else and the rep informed me SHE was helping me and kept repeating it was "my fault, my fault, my fault". If there was a reasonable explanation for my bill I would have been happy enough to continue services. But that I'll never know because she refused to say anything else, and refused to transfer me. I told her I had no issue paying $260 (looking back, I was crazy), but I was going to look around and compare prices because I felt my question wasn't being answered.
The rep RAISED HER VOICE, said "EXCUUUSE ME!" every time I tried to get a word in and told me "Good luck finding anything cheaper. YOU WON'T." Ok so I like a challenge, so naturally I tell her I'll look around for something cheaper. And IF I find something cheaper, I'd call back and cancel. But I'd be happy to keep AAA if it truly was the cheapest. She asks me why I'd want to cancel and I tell her it was because I don't understand my price hike. She then hangs up on me.
A few hours later I call back in hopes of getting someone new... which I did. However, the very nice new rep informed me she showed that I cancelled my insurance 3 hours prior. I explain the situation, said I didn't request to cancel but the other rep must have done it out of anger. The rep explained they close in 30 minutes and unfortunately if I wanted to keep services, I had 30 minutes to decide. She very politely explained why: to avoid insurance lapses, better safe than sorry (advice I'll always remember). I did find a cheaper insurance so I called back and cancelled. I did let the rep know I'd stay with AAA if it weren't for that one employee. The rep said she understood completely and apologized for my experience. I really appreciated that... But sadly, I will never take being yelled. That's my deal breaker.

I accidentally gave the roadside assistance agent my old AAA membership number. He said "Hold on. I'll call member services for you and get your membership number." Once he returned he had the wrong name and person membership number and told me it had expired and I just purchased the membership 2 weeks ago. I then told him "Can you tell me the membership number or name" and he told me "No I cannot give out that information." I was very confused of why he couldn't tell me the name or membership number that came up.
I told him he must have the wrong information. "I found the correct membership number. Can you please enter this." He told me "No you must contact member services. I cannot help you." I told him "I didn't want any help. I want you to input the correct information and send out a tow truck." Once again the guy was very arrogant and did not want to process my membership number correctly then passed me off to member services to be forgotten about. Cancelled the service the very next day. Very disgusted. Then was told refund would be given. Issued a check. Unacceptable. Paid with debit. Credit card payment taken immediately. Refund should be given the same way. Why should I wait 7 to 10 days for my refund when payment was taken immediately. Refund should be given immediately back to my bank card the way it was issued or cash at a Triple A location. Complete **.

On July 21, 2016: I came in for your assistance with Tags and Title after I moved from out of state to MD. I first called and discussed the service with someone. I also made a query online to be sure I had everything required. I was told no appointment was necessary. When I arrived I was referred to the waiting area for 1/2 hour. There were two Tag & Title people there to provide service. One customer. When I was called, the more senior of the two, a gentleman, called me over. He proceeded to waste my time trying to provide me reasons not to use the service. Cost and the fact that I was going to pay by cash seemed the primary objections. I had the distinct impression he thought this would be too expensive for me. Then he started in on how my papers had to be walked over to the Dept. of Motor Vehicle's office due to the car being a 2010 car. New rules apply to more recent cars. You'd think they did not want the business.
Then he involved the trainee. Things went downhill. She gave me the forms to fill out myself. She then whited out the inserts I made in the power of attorney form. Never mind that I am a lawyer. The gentleman corrected that back to what I wrote. Tick tock, folks. I came to save time. Then I was directed to the service counter to pay. There were two cashiers. I approached the gentleman. He looked everything over and then told the other female employee to do it. So I waited while she looked it over. And, yes, I paid cash. The Tag & Title man must have been shocked. I went back and waited while the two people at that desk made copies and had me sign more stuff. Then they directed me to the car service desk. The woman there said her computer was down. She plunked and plunked on it. Then she moved to the next machine. It was working. Still I waited.
She said nothing else to me other than the first remark. I waited ten minutes. Then she took calls that were on hold. One man was asked six times if he had ever been in the store before. He never did answer. But she persisted. I walked out and went to the dealer where I spent well over a thousand dollars on repairs and my inspection. They could have had that business. As I walked out in a huff the cashier who handed my Tag & Title payment to his coworker to handle asked me if I'd like to get an insurance review. That was hilarious! No. The definition of insanity is doing the same thing over and over and expecting a different outcome.
July 27, 2016: I returned to pick up my tags once they came in. I was told I should return after my car inspection. I was again told no appointment was necessary. The person was polite. August 2, 2016: When I returned to get my permanent tags at 9:30 am on August 2, I was told no one was in at Tags & Title. I could come back in a half hour. Seriously? These folks do this every day but have no cross-training program or a manager who can fill in?
I called their 888 number and went over to the Rockville office. Nothing will convince me to return to the Shady Grove office. The person on duty in Rockville was nice, but when I went to pay at the cashier's desk no one was there. I waited five minutes for that person to return to her desk. What is the point of so many warm bodies doing nothing? There were two men at cashier stations but they only handle automotive matters. I was asked if I wanted a AAA credit card or a AAA insurance review. Hilarious! Again, their commitment to service is terrible.

I called Triple A to jump off a battery on an SUV in the garage. The person finally arrived and performed a diagnostic teddy. Everything was fine except the battery needed to be charged. He suggested driving it around since it had been sitting. I sat in the garage for awhile and just let the motor run. After awhile, I backed the SUV out of the garage. The front door was not locked. The house key was in the key chain with the key that operated the SUV. Since the SUV had been running quite awhile, I turned off the car and locked the front door. When I turned it on the car wouldn't start. I got someone to jump it off. Although it had been running again it seemed like it was about to choke down. I didn't want to risk it on the road so I drove it back into the two car garage where another car was sitting with no battery. I turned off the SUV and went to turn down the garage and the SUV was in the garage, but not enough for the sensors.
I called triple A again and asked if the same guy could come back and jump the SUV off. I explained what happened. That he performed a diagnostic test but the battery still wouldn't work. The Triple A rep told me they would send someone out again, but it would cost me another free call. I didn't think that was right. I spoke with a manager who said the same thing. Do not use a Triple A. They want to rip you off by taking free service calls multiple times on the same call. Very bad customer relations.

Last night I experienced a flat tire. We called the service center and was put on hold for 45 minutes. Once they answered we were told there was a problem with our card. We were put on hold then hung up on. Called again. Put on hold for extended period then hung up on. Third time same result. Finally I change the tire myself. I registered my complaint with AAA numerous times the evening of the flat and twice since. No call back or any sign that they give a damn. Very disappointing. If you have AAA thinking you will be rescued quickly if your car breaks down, time to cancel it!
Compare Roadside Assistance Services
AAA - American Automobile Association Company Profile
Company Name:

AAA

Year Founded:

1920

Address:

1000 Aaa Dr.

City:

Heathrow

State/Province:

FL

Postal Code:

32746

Country:

United States

Website:

http://www.aaa.com/