Find the Best Personal Loans in San Antonio, TX

Top 11 San Antonio Personal Loan Companies

Accredited Partner

Best Egg
Read 1,490 Reviews

Offers personal loans up to $35,000. Loan term lengths range between three to five years. Requires a credit score of at least 640. APRs start as low as 5.99%. Minimum debt consolidation is $5,000.

Compare Offers

Accredited Partner

NetCredit
Read 999 Reviews

Offers fast funding and flexible loan terms. Borrowers can get approved for loans up to $10,000. Approved applications can be funded as soon as the next business day. Offers lines of credit from $500 to $4,500. APRs vary by state.

Learn More

Accredited Partner

Next Day Personal Loan
Read 72 Reviews

Offers personal loans from $100 to $40,000. Service is free and doesn't affect credit score. Application forms take two minutes or less to fill out. Funds as soon as the next business day. Offers nationwide lenders.

Learn More

Call Now Toll Free

(833) 985-2116

Accredited Partner

LoanMe
Read 525 Reviews

Offers personal loans from $600 to $20,000. Provides small business loans. Requires a credit score of 760 for best rates. Includes seven-day "no worry guarantee" to return any amount. No prepayment penalty.

Learn More

Call Now Toll Free

(844) 725-7868

LendingClub
Read 285 Reviews

Peer-to-peer lending company that offers personal loans, auto refinancing and small business loans. Compare multiple offers. Personal loans up to $50,000. Small business loans up to $500,000. Auto refinancing up to $55,000.

Accredited Partner

Personal Loan Pro

Offers personal loans from $1,000 to $50,000. APRs as low as 2.49%. Serves as a free matching tool to connect users to lending partners. Provides loan offers in less than two minutes.

Get Started

Accredited Partner

OppLoans
Read 191 Reviews

Offers bad credit loans, no-credit-check loans and installment loans. Payday loan APRs up to 199%. Loan amounts range from $500 to $4,000. No minimum credit score required to apply. Same-day deposit available upon approval.

Get Pricing
BBVA Bank
Read Author Review

Offers loans up to $15,000 with no collateral requirements. Gives fixed APRs from 4.99% to 28.99%. Provides banking on the go with award-winning BBVA Mobile banking app.

Commerce Finance
Read Author Review

Provides installment loans of $150 to $4,000, depending on location. Offers repayment terms of six to 15 months. No prepayment penalties. Member of Texas Consumer Finance Association and American Financial Services Association.

Mariner Finance
Read Author Review

Offers personal loan products and services. Provides loan amounts from $1,000 to $25,000. Clients receive a 15-day guarantee on both secured and unsecured loans. Accepts online applications.

Sun Loan Company
Read Author Review

Specializes in installment loans of $100 to $1,396. Lends to individuals with bad credit. Member of National Lenders Installment Association and American Financial Services Association. Offers loan options in less than 30 minutes.

San Antonio residents can use personal loans for multiple expenses. For instance, San Antonians have the highest rate of credit card debt in Texas. This, plus student loans, mortgage payments and a reported $231 million in medical debt, leaves San Antonio residents looking for a solution when unexpected financial emergencies arise. Personal loans can help.
Choosing a personal loan in San Antonio
San Antonio residents have many loan options, and the choice depends mainly on individual circumstances. The most common loans San Antonio residents can choose from are secured loans, unsecured loans, fixed-rate loans, variable interest rate loans, personal lines of credit and co-signed loans.
Personal lines of credit: Residents of San Antonio battling high credit card debt or unexpected medical expenses can get a personal line of credit to alleviate financial pressure. Personal lines of credit often come with low interest rates and APRs that can help residents pay off their credit cards or debt in a short-targeted window. Personal lines of credit are an excellent option for individuals who have a credit score of 651 or higher, the average for San Antonians.
Fixed-rate loans: If wedding bells are in the air, then a fixed-rate loan is ideal. Saying "I do" at Canyon Springs Golf Club, The Grande Hall at Hofmann Ranch or any other popular San Antonio venue results in long-term expenses. With a fixed-rate loan, newlyweds can finance their wedding and make monthly payments without the fear of rising interest rates.
Variable-rate loans: San Antonio's housing market is firing up, with neighborhoods like Beacon Hill, Creekside and Canyon Lake gaining in popularity. Local residents looking to fix up their home or update their living quarters benefit from variable-rate loans, which may allow for lower interest rates over the course of the loan. These types of loans are perfect for families who have small renovations or remodeling projects they'd like to get done and who expect to pay off the loan quickly.
State requirements for loans in San Antonio, TX
The Texas Office of Consumer Credit Commissioner (OCCC) regulates personal loan companies in San Antonio that offer interest rates higher than 10%. Installment loans, unsecured loans, and secured loans are a few of the loans that fall under these state requirements.
Picking a personal loan company in San Antonio, TX
Picking a personal loan company in San Antonio can be a rewarding experience for a borrower in a difficult financial situation, but finding the right company takes thorough research. To help you through this decision, we outlined some steps to take to choose the right lender.
Identify the type of loan you want and the amount of time needed to pay off the loan. Plenty of personal loan companies lend small amounts with shorter repayment terms. These loans often have lower interest rates, which makes them excellent choices for individuals looking to finance one-off expenses, such as furniture purchases or utility bills.
The next step in picking a company is to decide how you want to make payments. Because there are a variety of personal loan companies — some are local, while others might be solely online — ease of payment makes a significant difference once a company approves your loan. A smaller local credit union is often best for someone looking to make traditional payments either in person, over the phone or with a check. A college student taking out a private loan might prefer an online company or national company with a mobile banking app and online transactions.
Don't forget to read reviews on the company's website and speak to a customer service representative to get more information. You may also choose to speak to a legal professional to ensure you have a full understanding of the loan terms.
The Consumer Financial Protection Bureau is an excellent resource for anyone in search of a personal loan company. It has a database that allows consumers to see complaints against personal loan companies in San Antonio.
San Antonio personal loan FAQ
What is the cheapest way to borrow money?

The cheapest way in San Antonio to borrow money is to shop around for the best interest rates. Some companies offer borrowers small loan amounts at shorter terms at a rate as low as 4.99%.

Can you get a personal loan with bad credit?

Bad credit loans are available in San Antonio. Many personal loan companies work one-on-one with individuals to meet their needs. If your credit score is a concern, it is essential to discuss the application process with a loan specialist to know how credit scores and reports are used.

Can I get a loan with a credit union in San Antonio?

Yes, it is possible to get a loan through a credit union in San Antonio. Credit unions often offer lower interest rates on loans than traditional banks.

What's the best online loan company for personal loans?

The best online loans vary based on your personal choice. When looking for an online loan company, find a company that provides the desired loan options, interest rates and terms. The companies listed on this guide are excellent choices and have interest rates that start at 4.99%.
Thank you, you have successfully subscribed to our newsletter!
San Antonio personal loan company information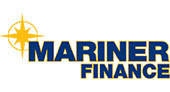 Mariner Finance is one of San Antonio's oldest personal loan companies. With a personal loan from Mariner Finance, clients can pay for everything from unexpected expenses, including medical emergencies and home repairs, to vacations and dream weddings. Mariner Finance makes loans of up to $25,000 and accepts online applications for amounts between $1,500 and $15,000. Loans come with fixed interest rates and payment terms of 12, 24, 36, 48 or 60 months.
Address: 11019 Culebra Road, Ste. 140, San Antonio, TX 78254; Multiple locations
Phone: (210) 600-9762
Hours: M, W, Th: 9am - 5pm; T: 9am - 7pm; F: 9am - 5:30pm
Website: marinerfinance.com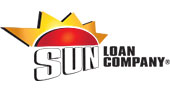 Sun Loan Company can offer borrowers loan options on its website in less than 30 minutes. San Antonio residents can borrow up to $1,396 with terms ranging from 24 to 48 months and a maximum APR of 35.99%. Clients use loans through Sun Loan Company for a wide variety of needs, including home repairs, car repairs, appliance repairs, moving costs, vacations, medical bills, utility bills, special occasions, pet emergencies, education and furniture expenses. Payments can be made either in person or by phone, and the company offers a referral program.
Address: 8223 Marbach Road, Ste. 107, San Antonio, TX 78227; Multiple locations
Phone: (210) 598-7420
Hours: M - Th: 8:30am - 5:30pm; F: 8:30am - 6pm; Sat: 8:30am - 12:30pm
Website: sunloan.com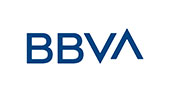 BBVA Bank is one of the largest international banks in the world and has earned numerous awards and accolades for its financial services and products. For clients, this means top-tier loans that are FDIC-insured. BBVA Bank offers loans from $2,000 up to $15,000 with fixed APRs of 4.99% to 28.99%. Members with a BBVA checking account can get a 1% discount on their interest rates to fund large purchases, such as special events, travel or medical expenses. Applications are accepted online, and loans can be funded the same day.
Address: 112 E. Pecan St., San Antonio, TX 78205; Multiple locations
Phone: (210) 592-5570
Hours: M - F: 9am - 5pm
Website: bbvausa.com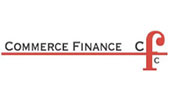 Commerce Finance provides San Antonio loans without the penalties. Borrowers can apply for loans up to $4,000 without balloon payments or prepayment penalties. Most borrowers can apply online, though the company takes applications over the phone or in person.
Address: 3106 W. Woodlawn Ave., San Antonio, TX 78228
Phone: (210) 436-1812
Hours: M - F: 9am - 6pm; Sat: 9am - 1pm
Website: bannerfinance.com
You're signed up
We'll start sending you the news you need delivered straight to you. We value your privacy. Unsubscribe easily.