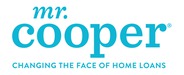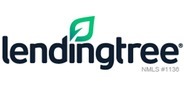 Once you understand how a home equity loan works, use our guide to research the best home equity loan provider for you. With so many lenders out there, it's tough to know which companies to trust when applying for a home equity loan. We explain a variety of factors to look at — what's right for one person may not be for everyone.
Why trust ConsumerAffairs?
Our recommendations are based on what reviewers say.
3,527,252 reviews on ConsumerAffairs are verified.
We require contact information to ensure our reviewers are real.
We use intelligent software that helps us maintain the integrity of reviews.
Our moderators read all reviews to verify quality and helpfulness.
Our favorite lenders for home equity loans
Home equity loans can be confusing, and the stakes are especially high since you put your home up as collateral. When comparing lenders, pay close attention to closing costs and lenders' or origination fees, which can add up quickly. Keep in mind that there are many factors that will be specific to your financial situation.
We picked these home equity loan providers based on their accessibility and customer reviews.
All prices are correct as of the time of publishing.
Great home equity loan lender
Mr. Cooper
AUTHORIZED PARTNER
50% maximum debt-to-income ratio
80% maximum loan-to-value ratio
2–6% average closing costs
$995 flat rate lender fees
What we like: Mr. Cooper is the biggest non-bank mortgage servicer in the United States. They service 98 percent of the purchase loans, refinancing and cash-out refinancing loans they fund. Home equity loan programs are available with fixed rates over 15-year and 30-year terms.
Mr. Cooper's website is user-friendly, and the home calculator can help you figure out how much you could borrow with your home equity based on your income, debts and desired loan amount. Plus, Mr. Cooper's loan experts are available via voice or video call through the Home Intelligence app to answer any other loan-related question you might have.
Use Mr. Cooper's Home Intelligence app to keep track of your home equity loan plus manage other aspects of our finances. Their Home Rewards credit card helps you earn rewards on everyday purchases that you can then apply to your mortgage payments.
What to consider: Mr. Cooper, formerly knowns as Nationstar, recently relocated all of their support centers to the U.S. If you had a loan previously with Nationstar, your loan number, status and terms, and how and where you make payments haven't changed.
Who's it good for: Mr. Cooper is a great option if you have a relatively high debt-to-income ratio.
Great for cash-out refinance
Network Capital Funding Corporation
AUTHORIZED PARTNER
55% maximum debt-to-income ratio
85% maximum combined loan-to-value ratio
0–5% average closing costs
No lender fees
What we like: Network Capital Funding Corporation specializes in a type of home equity loan called cash-out refinancing. With cash-out refinance loans, you still use the percentage of your house that you actually own as collateral against a cash-out refinance loan.
Network Capital offers cash-out refinance loans with fixed or adjustable rates over 5-, 7- and 10-year terms. Often, this kind of home equity loan can help a borrower get the funds necessary for life's expenses and reduce monthly mortgage payments at the same time. They do not offer home equity lines of credit, which are riskier for both the lender and the borrower.
You can talk to a qualified home equity loan expert over the phone for no cost and with no obligation. It takes about 10 minutes for Network Capital to determine your financial situation. Then, usually within a day, Network Capital will present several proposals for you to consider. The approval process can be completed within 15 days, and all rates are fixed. Network Capital doesn't charge borrowers on the front end, so if you decide to cash-out refinance with them you won't have to pay lender fees.
What to consider: Network Capital Funding Corporation has offices across the West Coast, Southwest, Great Lakes and Mid-Atlantic, but may not be able to service customers in some Midwest, Southeast and New England states. If you're eligible, Network Capital's expert loan officers can easily explain your cash-out refinancing options based on your personal financial situation, no matter what that is.
Who's it good for: Network Capital Funding Corporation is good for quick access to funds for a major life expense or debt consolidation. It's a great option if you're confused about how equity works because customer service and loan experts are knowledgeable and patient.
Great home equity loan broker
LendingTree
AUTHORIZED PARTNER
40–50% maximum debt-to-income ratio
85% maximum loan-to-value ratio
2–5% average closing costs
Lender fees vary
What we like: LendingTree is an online loan marketplace that connects you to multiple home equity loan lenders at a time. Equity loans are available for single-family homes, multi-family homes, townhomes, condominiums and manufactured or mobile homes with terms from 5–15 years and fixed interest rates.
It's free to review conditional loan offers and quotes. You'll have to supply LendingTree with your name and Social Security number, plus information related to your occupation, income, debts and assets. LendingTree doesn't process your loan request information but makes that information available to its network of lenders, who will then compete with one another to give you their best offer.
What to consider: LendingTree connects you with multiple lenders (up to five at a time) by sharing your information with those lenders, who then call you. This means that you could receive multiple phone calls on a frequent basis. Navigating the various offers and quotes might start to feel overwhelming.
Who's it good for: LendingTree is good for someone with an especially complicated financial situation. You'll be able to get conditional quotes quickly so you can easily compare them.
Compare Top Home Equity Loan Reviews

Caliber Home Loans
Read 3,739 Reviews

Offers conventional and government mortgages including VA, FHA and USDA loans. Refinancing options available. Loan consulting online and in person nationally. Close on a home in as little as 10 days. Online mortgage calculator.

Network Capital Funding Corporation
Read 915 Reviews

Offers a wide variety of loan products with competitive rates. No lender, application or origination fees. All loan programs require a credit score in the low- to mid-600s. Available in some states.

View Rates
Quicken Loans
Read 6,069 Reviews

Conventional, FHA, VA and jumbo loans. Refinancing options available to lower payments, change terms or take cash out. Minimum credit score requirement 580 - 620. Available nationwide.

View Rates
Mr. Cooper
Read 10,255 Reviews

Mortgage loans and refinancing with competitive interest rates. Award-winning mobile app with online loan tracking. Guarantees closing date. Minimum credit score requirements 580 - 620. Available nationwide.

Navy Federal Credit Union
Read 653 Reviews

Offers financial services to service members, veterans and Department of Defense civilians as well as their families. Find home loan programs to purchase and refinance. Auto loans are also available.

Chat with a ConsumerAffairs decision guide

Live agent
First Internet Bank
Read 388 Reviews

Online full-service bank. Offers mortgages, equity loans and HELOCs. No physical branches. Free ATM card with most accounts. Minimum credit score requirements vary. Available nationwide.

Get a Quote

Call Now Toll Free

(855) 767-2424

BOK Financial Mortgage
Read 1,711 Reviews

Offers home loans, mortgage refinancing and home equity loans with competitive rates and flexible plans. Online application. Prioritizes one-on-one customer support. Diverse mortgage products. Lenient down payment requirements.

Chat with a ConsumerAffairs decision guide

Live agent
Freedom Mortgage
Read 314 Reviews

Offers home loans for purchasing a home or refinancing. Conventional, FHA, VA and USDA loans are available. Licensed nationwide plus in Puerto Rico and the U.S. Virgin Islands. Low-rate and closing guarantees.

Chat with a ConsumerAffairs decision guide

Live agent
PNC Mortgage
Read 303 Reviews

Find fixed- and adjustable-rate home loans for purchase or refinancing. Convenient, digital preapproval process and online mortgage application. Biweekly automated payment program helps you pay off loan faster.

Chat with a ConsumerAffairs decision guide

Live agent
LendingTree
Read 1,552 Reviews

Online marketplace for secured and unsecured loans. Free to compare rates and quotes from lenders for mortgages, car loans, personal loans and more. Most loans require a 500 to 640 credit score. Available nationwide.

Get Started

Call Now Toll Free

(800) 496-8733
Home equity loan vs. mortgage
A home equity loan and a mortgage are similar in that both are loans that use your house as collateral. The difference between a home equity loan and a mortgage is that a mortgage is used to secure the funds needed to purchase your home, while a home equity loan is used to borrow against the equity you already have in a house and can be used for any number of purchases. Put another way, once you've started paying off your first mortgage, you can start tapping into your equity to secure a loan or line of credit.
A home equity loan is sometimes called a second mortgage because it's another loan taken out against a home that's already been mortgaged. Much like a traditional or first mortgage, you'll pay back a home equity loan in installments over a fixed term. For a lot of homeowners, having access to their home equity is like having a back-up savings account. The two most common ways to tap into a lump sum of your home equity is by taking out either a home equity loan or a cash-out refinance.
Reasons to access equity:

Consolidate debt
Reduce PMI
Fund a project
Think of a home equity loan as an extra loan and a cash-out refinancing as a new one. When you refinance your home, a new loan replaces your first mortgage. If you're able to secure a better rate, then your monthly payments will go down. A cash-out refinance is essentially a way to both refinance your home and borrow money against it at the same time. You'll usually have a fixed rate, but sometimes cash-out refinancing comes with an adjustable rate.
So, is it better to refinance or take out a second mortgage? Of course, that answer depends on a variety of factors. Cash-out refinancing is easier to qualify for and usually comes will a lower interest rate, but closing costs will be higher.
How to get a home equity loan
1. Verify your home equity loan eligibility
Before you apply for a home equity loan, you should make sure you're eligible and meet the basic requirements for approval. Home equity loan requirements help lenders determine how likely you are to pay back their loan. Remember, a good lender doesn't want you to lose your house either.
Check your credit: A 700+ credit score will make it easier for you to qualify for a home equity loan, though some lenders will accept a credit score as low as 620.
Determine your available equity: To determine your total equity, simply subtract your mortgage balance from your house's current market value. How much you still owe compared to how much your house is currently worth is also known as your loan-to-value ratio (LTV). Most lenders look for an LTV below 80 percent.
Debt-to-income ratio: Your debt-to-income ratio (DTI) is much like it sounds, and lower is always better. Most lenders don't like to see a DTI higher than 40 percent. You could still be eligible with a higher DTI, but you won't get the best rates or terms. If your DTI is more than 43 percent, borrowing against your house is almost never advised.
2. Gather necessary required documents
To process a home equity loan application, your lender will need documentation to validate your employment and income, the original purchase price of your home, your current mortgage amount, the current market value of your house, and personal information like your name, date of birth, phone number and Social Security number. Some of the documents you should have ready before you apply for a home equity loan or refinancing loan include:
Recent pay stubs: Lenders consider your income and employment record as they evaluate your creditworthiness, or ability to pay back a loan. If you're self-employed, you'll likely be asked to provide Profit & Loss Balance Sheet statements.
W-2s or 1099s: In addition to pay stubs, your lender might request to see tax filings, especially if you are self-employed or a freelancer, for the last two years.
Federal tax returns: Regardless of how you file your taxes, you'll also need to provide your tax returns. A lender will use this financial information to further evaluate your creditworthiness.
Homeowners insurance declaration page: If your house is located in a flood zone, you'll also need to provide proof of flood insurance.
Driver's license: If you don't have a driver's license, another government-issued photo ID should work. This is to help prevent someone from fraudulently taking out a loan in your name.
Current mortgage statement: You'll be able to obtain your mortgage statement from your mortgage holder. It will include your current balance, interest rate, amount of time remaining on the term and amortization, among other information.
3. Get a professional home appraisal
Knowing how much your house is currently worth in today's market will largely inform your lender of how much you'll be able to borrow against it. The appraiser will consider the location, size and condition of your home, along with recent market trends in your neighborhood. You should hire an independent professional or real estate agency to evaluate a single-family home for an average of $300–$400. Appraisals for multi-family homes start around $500.
4. Find a home equity loan lender
When comparing lenders, the most important things to pay attention to are rates, lender fees and closing costs. Lender rates and closing costs can add up very quickly, and you might not be ready for that out-of-pocket expense or be willing to take it out of your loan.
Assuming that you have enough equity to borrow against, you still need a pretty good credit score and a relatively low DTI ratio for a home equity loan to make sense for you. Remember that just because you qualify doesn't necessarily mean that you should get it—your home will be at high risk of foreclosure.
The best lenders will always have knowledgeable representatives who can answer all your questions and who want you to understand your loan before you put your biggest asset up as collateral.
5. Complete the home equity loan application
Your current mortgage will also factor into your available home equity. In order to properly fill out a home equity loan or line of credit application, you'll need to be able to tell the lender about the property you're borrowing against, including the house's address and what you need the loan for. Be sure to have the most current information about your property and the loan you're applying for, including:
Loan product: It may sound simple, but you need to be sure you know what kind of loan you're applying for. Take into consideration interest rates, lending limits and repayment terms.
Spending plan: You will also be expected to outline the reason you need a loan, whether it's for a home improvement project or to refinance an existing mortgage.
Co-applicant: If someone else is signing for the loan with you, you will need their employment and income information as well.
Lender information: You'll need details about any promotional rates offered by your lender or broker if you want special terms applied to your loan.
Thank you, you have successfully subscribed to our newsletter!
Compare Top Home Equity Loan Reviews

Suntrust Mortgage
Read 424 Reviews

National bank that offers standard and unconventional mortgage products. Loans include fixed-rate, VA, FHA and USDA, plus mortgages geared to specific budgets. Free online mortgage calculator. Online applications.

Chat with a ConsumerAffairs decision guide

Live agent
CitiMortgage
Read 1,024 Reviews

Various mortgage loans and fixed-rate home equity loans. New and existing clients qualify for special pricing. Borrowers can get lower interest rates or closing cost credits. Cashback program available with the Double Cash card.

Chat with a ConsumerAffairs decision guide

Live agent
Bank of America Mortgage
Read 2,887 Reviews

Online and in-store loan services. Offers jumbo, adjustable-rate and fixed-rate loans. Pre-qualification and preapproval services available. APRs start around 3% for adjustable-rate mortgages. Refinancing available.

Chat with a ConsumerAffairs decision guide

Live agent
Regions Mortgage
Read 60 Reviews

Mortgage provider with several fixed-rate and variable-rate mortgage and refinancing loan options in the South and Midwest. Owns and sells properties. Buyer reward program. Online application. No online info about rates and fees.

Chat with a ConsumerAffairs decision guide

Live agent
You're signed up
We'll start sending you the news you need delivered straight to you. We value your privacy. Unsubscribe easily.
Comparing
×