Best Personal Loans in Albuquerque, NM
Personal loans are a helpful tool for those who need money for a variety of financial situations — from funding a wedding to purchasing a car. Choose one with the lowest interest rate to reduce your long-term costs. The list below provides our recommendations for the best lenders in Albuquerque.
Why trust ConsumerAffairs?
Our recommendations are based on what reviewers say.
3,524,007 reviews on ConsumerAffairs are verified.
We require contact information to ensure our reviewers are real.
We use intelligent software that helps us maintain the integrity of reviews.
Our moderators read all reviews to verify quality and helpfulness.
Top 13 Albuquerque Personal Loan Companies

Best Egg
Read 1,633 Reviews

Unsecured or secured loans for $2,000 to $35,000. APRs from 5.99% to 29.99%. 36- to 60-month repayment terms. Requires a 640 credit score. Debt consolidation and credit card programs also available.

Get Started
Navy Federal Credit Union
Read 653 Reviews

Offers financial services to service members, veterans and Department of Defense civilians as well as their families. Find home loan programs to purchase and refinance. Auto loans are also available.

Chat with a ConsumerAffairs decision guide

Live agent
FreedomPlus
Read 510 Reviews

Loans for $7,500 to $50,000 with APRs between 7.99% and 29.99%. Flexible credit score requirements. Repayment periods range from 24 to 60 months. Same-day loan decisions. Get funds in 24 to 72 hours. Licensed in most states.

Chat with a ConsumerAffairs decision guide

Live agent
Next Day Personal Loan
Read 89 Reviews

Connects borrowers with nationwide lenders. Find personal loans from $100 to $40,000. APRs up to up to 35.99% or higher. Get funds as soon as the next business day.

Learn More

Call Now Toll Free

(833) 985-2116

LendingClub
Read 290 Reviews

Peer-lending marketplace for borrowers and investors. Find personal loans up to $40,000 with APRs between 7.04% and 35.89%. Get funds within 48 hours of approval.

Chat with a ConsumerAffairs decision guide

Live agent
OneMain Financial
Read 3,119 Reviews

Secured or unsecured loans for $1,500 to $20,000. APRs range from 18% to 35.99%. Pay back over 24, 36, 48 or 60 months. Use funds for debt consolidation, home improvements, auto purchase and more.

Compare Offers

on Personal Loan Pro

Personal Loan Pro
Read Reviews

Free matching tool to connect users to lending partners. Quick online process. Find loans between $2,000 and $40,000 with APRs from 2.49% to 35.99%. Flexible repayment terms available.

Get Started
OppLoans
Read 192 Reviews

Offers bad credit loans, no-credit-check loans and installment loans. Payday loan APRs up to 199%. Loan amounts range from $500 to $4,000. No minimum credit score required to apply. Same-day deposit available upon approval.

Get Pricing
Don Dinero Financial
Read Author Review

Offers a fast online application process. Provides cash the same day as approval. Allows the borrower to choose their payment day each month. Requires no collateral.

Chat with a ConsumerAffairs decision guide

Live agent
Nusenda Credit Union
Read Author Review

Accepts online and in-person personal loan applications. Offers low interest rates and low payment options with flexible term periods. Includes free fraud resolution services for members.

Chat with a ConsumerAffairs decision guide

Live agent
Rio Grande Credit Union
Read Author Review

Offers flexible terms for loans. Reduces interest rates for customers who use other RGCU services and for those who use direct deposit to pay. Allows customers to choose between signature loans and secured loans.

Chat with a ConsumerAffairs decision guide

Live agent
Southwest Financial
Read Author Review

Offers personal loan options from $500 to $15,000. Provides secured loans for larger loan amounts. Locally owned and operated.

Chat with a ConsumerAffairs decision guide

Live agent
U.S. Eagle Federal Credit Union
Read Author Review

Allows customers to take out a loan with no collateral. Offers loans starting at $300 with terms up to five years, determined by credit history and income. Provides debt protection for members who qualify.

Chat with a ConsumerAffairs decision guide

Live agent

Residents of Albuquerque can use personal loans for many financial situations. Personal loans are popular with people who want to avoid using a credit card for major purchases. With personal loans, consumers can keep their debt from rising, avoid fluctuating rates and increase their credit score over time by paying their loans on time. If you or a loved one needs to make a substantial purchase for anything from a vacation to a dream wedding, check out our guide to the best personal lenders in Albuquerque.
Choosing a personal loan in Albuquerque
There are many different types of personal loans to choose from, making it difficult to know which one is best. Each financial situation yields a different option for the consumer in Albuquerque, such as our examples below.
Co-signed loan: For students attending the University of New Mexico or the University of Albuquerque, this type of loan is helpful for living expenses. As most students don't have a credit history, an adult who has established credit can co-sign this personal loan.
Secured personal loan: When you need to purchase a vehicle, a secured personal loan — in this instance, a secured auto loan — can cover the cost. This loan option has a lower interest rate because the lender can seize an asset if you default on the loan.
Fixed-rate loan: For those who are planning a wedding at a venue like Casas de Suenos Old Town Historic Inn, a fixed-rate loan is best. Fixed-rate loans typically have longer repayment terms, and the loan stays at the same interest rate throughout the repayment period.
State regulation for personal loans in Albuquerque
The State of New Mexico has several regulations for personal loans, such as:
A 175% interest rate cap is mandatory on personal loans
Borrowers have the right to information about loan total costs
Borrowers can develop a credit history on personal loans
Finding an Albuquerque personal loan lender
Finding the best personal lender in Albuquerque isn't easy. A multitude of lenders offer personal loans. It's essential to take the necessary time to research each lender so you can find the right one for your financial situation. Gather quotes and thoroughly read reviews to understand what each type of personal loan offers. It would also benefit you to read any reports registered with the Consumer Financial Protection Bureau to avoid encountering a similar problem.
Before signing a loan contract, carefully study the fees, term period and interest rates so you understand the total cost, repayment terms and additional fees.
Albuquerque personal loan FAQ
How can I get a personal loan in Albuquerque with poor credit?

Most online companies and credit unions don't have minimum credit requirements, but the interest rate, loan term or loan amount all can be affected by bad credit. If you are still experiencing problems getting approved for a personal loan, you may want to explore a payday loan.

What is the cheapest way to borrow money in Albuquerque?

The interest rate that a borrower receives for a personal loan in Albuquerque depends on their credit history. For those with excellent credit, expect an interest rate of 10% to 12%, while others can expect interest rates up to 18%.

Can I get a loan with a credit union in Albuquerque?

Yes, you can. Credit unions offer competitive interest rates, making them a great choice — especially for those who need a large loan amount.

Are personal loans a good idea?

As long as you can repay a personal loan, it's a good way to cover large expenses. Whether remodeling your home, flipping a home in one of Albuquerque's up-and-coming neighborhoods, paying for large medical bills or funding a wedding, Albuquerque personal loans can help.
Thank you, you have successfully subscribed to our newsletter!
Albuquerque personal loan company information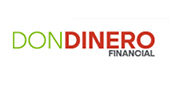 Don Dinero Financial is a locally owned lender that offers fast applications for personal loans in Albuquerque. The lender provides cash the same day as approval. Approved borrowers can choose the day of the month they would like their monthly payments to be, which helps them to budget properly according to their needs.
Address: 3005 Coors Blvd. SW, Albuquerque, NM 87121; Multiple locations
Phone: (505) 877-6666
Hours: M - Sat: 9:30am - 6:30pm
Website: dondinerofinancial.com/albuquerque-installment-personal-title-loans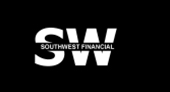 Southwest Financial is a small, locally owned and operated loan company. The company has 30 years of experience and provides loans of up to $15,000. The company requires a credit check that must be done in-person with a lending specialist.
Address: 5316 Menaul Blvd. NE, Albuquerque, NM 87110; Multiple locations
Phone: (505) 881-6899
Hours: M - F: 9am - 5pm
Website: southwest-financial.com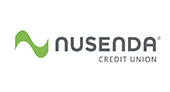 Nusenda Credit Union offers loans with low interest rates to qualified customers, flexible term periods and multiple repayment options. Applying for a loan online is easy, and you can track the loan process by using the company's website. The lender also offers online chat with its loan staff.
Address: 3200 La Orilla Road NW, Ste. C1, Albuquerque, NM 87120; Multiple locations
Phone: (505) 889-7755
Hours: M - Th: 9am - 5pm; F: 9am - 6pm; Sat: 9am - 1pm
Website: nusenda.org/loans-credit-cards/signature-personal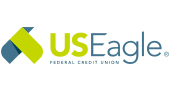 U.S. Eagle Federal Credit Union exclusively offers unsecured personal loans. A borrower's maximum loan amount, interest rate and payback terms are determined based on their credit and income. The minimum personal loan is $300, and loan terms can be up to five years. Qualified members can receive debt protection, and new customers can take advantage of the first-time borrower program.
Address: 3939 Osuna Road NE, Albuquerque, NM 87109
Phone: (505) 342-8888
Hours: M - F: 8:30am - 5:30pm; Sat: 9am - 4pm
Website: useagle.org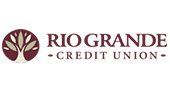 Rio Grande Credit Union offers signature loans and share certificate-secured loans. Share certificate-secured loans use cash and investment accounts as collateral, allowing the borrower to request up to the total amount in those accounts. Customers can get reduced interest rates if they use other RGCU services or if they pay loans through direct deposit. Exact amounts and terms vary, but RGCU representatives can help customers choose between multiple offers.
Address: 1401 San Pedro Drive NE, Albuquerque, NM 87110
Phone: (505) 262-1401
Hours: M - Th: 9am - 5pm; F: 9am - 5:30pm; Sat: 9am - 1pm
Website: riograndecu.org
You're signed up
We'll start sending you the news you need delivered straight to you. We value your privacy. Unsubscribe easily.
Comparing
×